Ministerial Appointment: Buhari Generous to South East Despite 5% Vote – Oshiomhole
Says Saraki, Nigeria's Smartest Politician
By Mathew Dadiya, Abuja
The National Chairman of the ruling All Progressives Congress (APC) Adams Oshiomhole on Monday, said that President Muhammadu Bihari was magnanimous with the South Eastern part of the country especially Anambra state where he got only five percent of vote in the general election yet appointed two ministers from there making it six ministerial appointees from the region in his second term administration.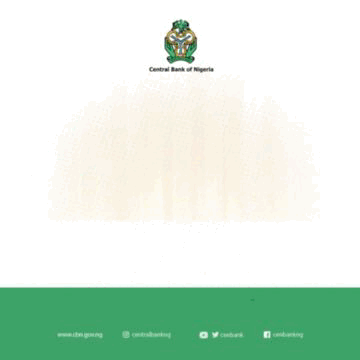 The APC National Chairman said this on Monday while speaking with State House correspondents after a closed doors meeting with President Buhari at the Presidential Villa, Abuja.
He was reacting to critics who have thrown jab at the choice of Buhari's cabinet members, Oshiomhole described the President as being too generous.
He said that for Buhari to appoint some Ministers from the South East which gave him less than five percent vote cast in the last general elections was a reflection of the generosity of the President.
Oshiomhole added that if it were the opposition party, the case would have been different.
He said: "How credible are some of those who are talking? The point is that I don't know if there is a Nigerian who knows every Nigerian.
"Even as I can say that I have worked for Nigerian people at all levels, as a worker in a factory, as President of the NLC, as governor of a state and now as a national chairman of a party, there are too many Nigerians I will never be able to know.
"The screening process is meant to enable those watching, it is not for nothing that it is televised, it is to enable Nigerians see who these people are. But you will find that people started dismissing the list even before they saw it, just like some other things that Nigerians dismiss without knowing the meaning. 
"So, what you and I should insist on is that in the president's second term, in this next level, our party, our government at the center, state and local government level must deliver. That is the entry point for every Nigerian.
"And when you talk of patronage, should we appoint…have you heard of Americans pointing Russians because they are experts to go and preside over their MDAs? Even in your newspapers do you invite me as APC chairman to come and write your editorial?
"Patronage can be positive or negative but if there is one man who has shown the capacity to patronize all including where he did not win election, it is President Muhammadu Buhari.
"Otherwise, where we got less than five percent, I saw two ministers coming from that state, inspite of the fact that he got less than five percent there. That speaks volumes about a large heart, to accommodate, appreciate and to have an all inclusive government."
The APC Chairman also described former Senate President, Bukola Saraki as one of the smartest politician in Nigeria, saying it took the ruling party painstaking efforts to break his political structure.
Oshiomhole said that when it became clear that Saraki was proving too difficult to conquer at the seat of power, the party had to resort to Kwara state where he was eventually deflated through "otoge."
He said today, Sakari cannot boast of having any grip either the Senatorial, Representative or ward levels in his home state.
Oshiomhole who described himself as a maverick, said the ruling party was better off under his leadership, as he has always ensured that the party ideas outweighed personal sentiments any member of the APC had.
On what he is doing to address the crisis in the ruling party said: "I am very proud to say that under my Chairmanship, our party has made tremendous progress. I am not at the mercy of fake or even disgruntled analysts.
"I write my own testimonials by my self in terms of what l do, how I do it and what the unbiased people say. Irrespective of all the speculations, for example, it was said that 17 governors were going to remove Oshiomhole, what happened? At the end , we provided leadership and had more votes.
"In the 2015 election, the difference between our candidate and President Jonathan then, was slightly less than three million, but this time around, we had slightly less than four million. I am a National Chairman, not a zonal or state chairman. So, my responsibilities include to get the APC at the national level going , including relating with the President, the ways we expect the State chapter chairmen to relate with their Governors and the local council chapter chairmen with their Local government Council chairmen.
"That is the way it works and I believe that Nigerians under my leadership appreciated APC better under my Chairmanship, as evidenced by the fact that we had more Senators, House of Representatives members this year, than before. 
"For the first time since 1999, the letter of APC under my signature was read on the floors of both Chambers of the National Assembly, announcing the Principal Officers of the Party, as determined through consensus by the leadership of the party, which is why unlike 2015 where APC as a party had no say whatsoever as to who emerged as the Senate President, Speaker of the House of Representatives and Principal Officers of both Chambers. This time around, we got six out of six. Can I do better than that, can I score more than 100%. You talk about turmoil, if this is how to be in turmoil, I want to live there."
The APC National Chairman expressed optimism that the new cabinet ministers, the party, the executive which the ministers belong and the National Assembly, the APC had what it takes to take Nigeria to the "next level".

Edo Deputy Gov Shaibu Dedicates New Office Ahead Of Resumption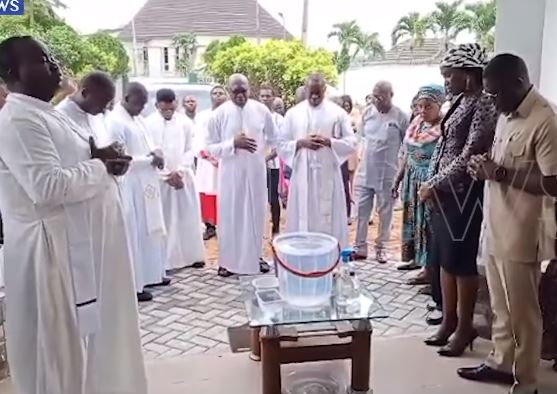 Comrade Philip Shaibu, the deputy governor of Edo state dedicated his new office on Tuesday, October 3, ahead of his resumption.

A video shared online showed over 10 priests praying, blessing and spraying holy water inside and outside the premises as other voices can be heard singing hymns and other songs.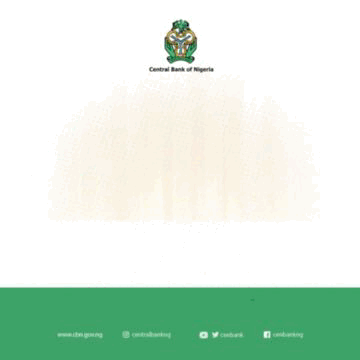 Recall that Shaibu's office was relocated from the state government house after he fell out with his principal, Godwin Obaseki.
The politicians fell out after Shuaibu declared his intention to seek election as governor of the state after Obaseki completes his tenure.
This caused a rift between them as Obaseki did not hide his disapproval. He took several steps including relocating Shaibu's office out of the state government house.
They have however settled their differences after Shaibu tendered a public apology to Obaseki.
You Didn't Submit Your UNN Certificate To INEC – Omokri Tells Peter Obi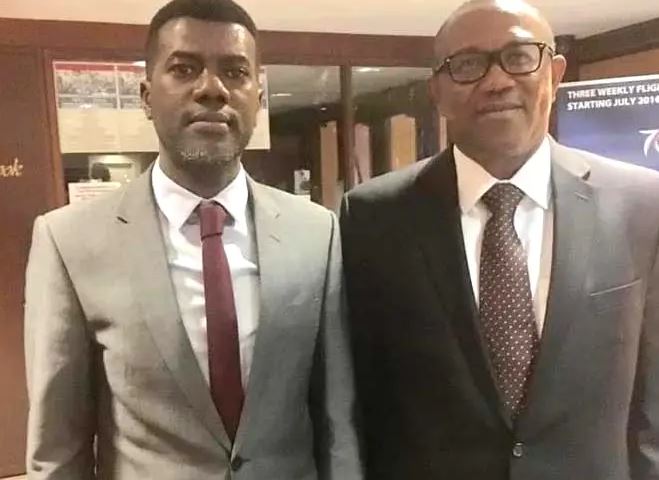 Former Presidential aide, Reno Omokri, has taken a swipe at Peter Obi, the presidential candidate of Labour Party, LP, for questioning the legitimacy of the academic records of President Bola Tinubu.
Peter Obi had, while reacting to the university certificate issues surrounding Tinubu, said people should be honest about their qualifications, insisting that educational qualification is not even a criterion to be a good President.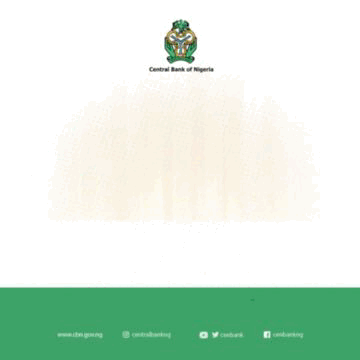 He cited some American leaders who lacked good educational backgrounds.
The presidential candidate of the Peoples Democratic Party, PDP, Atiku Abubakar, obtained victory in his fierce legal battle to probe the academic qualification of Tinubu in the February 25 presidential poll.
Tinubu had supplied certificates from the Chicago State University, CSU, to INEC to secure eligibility to participate in the election.
A United States of America court on Saturday ordered CSU to release Tinubu's academic records for verification and in support of Atiku's petition challenging the result of the 2023 presidential poll.
Justice Nancy Maldonado, in a judgment, dismissed the objection raised by Tinubu against Atiku's request and expressly ordered that the CSU must submit the academic records to Atiku.
And on Monday evening, the records were made available to the PDP leader, although the authenticity is still being questioned by some sections of social media users.
But Reno is calling out the Labour Party candidate for even suggesting that there could have been a fake certificate somewhere.

"Peter Obi, Chicago State University, has backed Bola Tinubu's certificate and stands by the legitimacy of his academic credentials,
" he wrote on X.
"Only yesterday morning, you were on AriseTV accusing a certain leader of having a 'fake certificate.'

"Now, answer this question: Why did you not tender your own degree from the University of Nigeria Nsukka to the INEC?"
Alia Appoints NAN Correspondent, Others Media Aides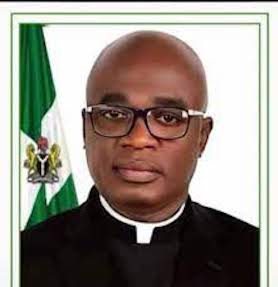 By David Torough, Abuja
Benue state Governor, Rev. Fr. Hyacinth Alia, on Monday, appointed a News Agency of Nigeria (NAN), Principal Correspondent, Bridget Ikyado, as his Principal Special Assistant (PSA) on Media & Publicity/Strategic Communications.
This was contained in a press statement in Makurdi by his Chief Press Secretary (CPS), Tersoo Kula.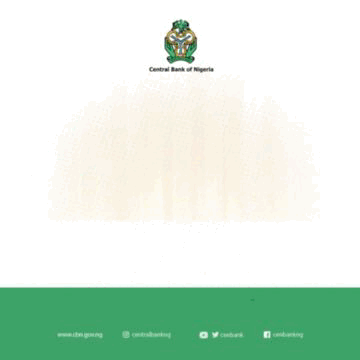 Alia, in the statement, approved the appointment of 11 media aides with various designations.
He appointed other aides including; Angula Reuben – Principal Special Assistant (PSA) on ICT & New Media.
He also appointed Isaac Uzaan, Principal Special Assistant (PSA) on Media & Content Creation and Donald Kumun – Principal Special Assistant (PSA) on Print Media.
Also in the statement, he appointed Ferdinand Shinyi – Senior Special Assistant (SSA) on Media & Strategic Communications, James Asortar – Special Assistant on Social Media and Igbatar Jerry – Special Assistant on Digital Media.
Ahoho Terungwa was appointed Special Assistant on Broadcast Media, Ephraim Lanshima – Special Assistant on Visual Communication (Photographer), Raphael Ajav – Personal Assistant on Videography and Wizzy Wisdom – Personal Assistant on Photography.
Before Ikyado's appointment, she was at the agency's head office in Abuja covering Religious Affairs and Solutions and Developmental Journalism.
In her 13 years of working with NAN, she has attended several national and international trainings, notable among which were trainings in Cybercrime and Security, Health and Gender.
The governor also assigned portfolios to some Special Advisers, including; Alex Addingi – International Investment, Fidelis Unongo – Special Duties & Intergovernmental Affairs.
Akombo Benedict – Business, SMEs & Microfinance, Bemgba Anjembe – Agriculture & Climate Change, Dr. Dennis Akura – Local Government & Chieftaincy Affairs, Jonathan Lahave – Legislative Matters, were also appointed.
Dr. Aondona Mkor Aondona – Research, Documentation & Strategy, Akaager Imoter Isaac – LGA Market Coordination & Monitoring, and Jonathan Gyuse – Poverty Alleviation & Youth Empowerment, were among the list.