MSMEs key in Regenerating Nigeria's Economy — SMEDAN

The Small and Medium Enterprises Development Agency of Nigeria (SMEDAN) says it will continue to focus attention on Micro, Small and Medium Enterprises (MSMEs) as the catalyst for Nigeria's economic regeneration.

Its Director-General and Chief Executive Officer, Dr Dikko Radda, said this on Wednesday in Abuja during a news conference by organisers of 2021 Advance Africa Entrepreneurs Business Owners and Executives International Conference and Exhibition.
Represented by Malam Ado Bello, the agency's Deputy Director, Policy Planning Research Monitoring and Evaluation, Radda assured of the agency's willingness to support efforts to promote entrepreneurship in the county.
The conference scheduled to hold in Abuja from Nov. 22, to Nov. 24, is with the title "Empowering Business and Building a Virile Nation through Partnership".
Dr Eze Kennedy, Conference Director, Advance Africa Entrepreneurs Business Owners and Executives International Conference, said that the conference would be a rallying point for the business community, government and industry experts to engage themselves.
According to him, the event will provide the platform for cross fertilisation of ideas and solutions to improve the business environment, better the economy, and promote investments and entrepreneur relations.
"The three-day event expected to attract over 3,750 participants will provide a platform for intellectual engagement by different experts on improving the business and economic situation.
While adding that the event would expound on the prevailing opportunities in doing business in Africa, Kennedy said that it would also enable organisations to showcase their products and services.
According to him, the time has come to change the narrative and understand that MSMEs drive the economy.
"Here people focus more attention on the government to drive the economy but the MSMEs through government support are key to the stability of any economy.
"Business is what drives the economy and the highest employer of labour all over the world is not the government.
"As MSME players how do we solve the problems facing the subsector?
"We must admit that the major ingredient for the development of the sector is collaboration among relevant stakeholders including government, policy makers and operators in the sub-sector,'' Kennedy added. (NAN)
CBN Set to Empower Tertiary Students, Releases Guidelines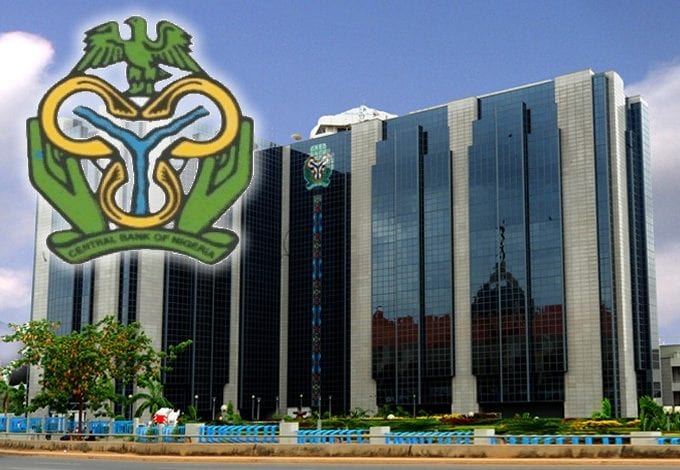 By Tony Obiechina, Abuja
The Central Bank of Nigeria (CBN), has released the guidelines for the implementation of the Tertiary Institutions Entrepreneurship Scheme (TIES).
The framework, according to the apex bank, was in pursuant to the CBN Act, 2007 and in line with its policy measures to address rising youth unemployment and underemployment.

The CBN stated that the scheme was in partnership with Nigerian polytechnics and universities to harness the potential of graduate entrepreneurs (gradpreneurs) in Nigeria.
It said in the guideline that the scheme is designed to create a paradigm shift among undergraduates and graduates from the pursuit of white-collar jobs to a culture of entrepreneurship development for economic development and job creation.
The initiative, the apex bank stated, aims to provide an innovative financing model that will create jobs, enhance the entrepreneurial ecosystem and support economic growth and development.
TIES has been designed to enhance access to finance by undergraduates and graduates of polytechnics and universities in Nigeria with innovative entrepreneurial and technological ideas.
The guidelines listed activities to be covered under the scheme to include innovative start-ups and existing businesses owned by graduates of Nigerian polytechnics and universities in agribusiness – production, processing, storage and logistics; Information technology – application/software development, business process outsourcing, robotics, data management; and entertainment.
Others are artwork, publishing, culinary/event management, fashion, photography, beauty/cosmetics; and Science and technology – medical innovation, robotics, ticketing systems, traffic systems, renewable energy, as well as, waste management.
The document stated that there would be two classes of participants, with tier 1 receiving N5m with a tenor of five years at five percent interests, (nine per cent ) as from March 2022 and moratorium of 12 months.
It said that Tier 2 candidates could receive as much as N25m under similar terms, adding that the CBN interest payment and principal repayment shall be made on monthly or quarterly basis by the obligor depending on the established cash flow cycle and in line with the approved repayment schedule.
It said that under the scheme five top Nigerian polytechnics and universities with the best entrepreneurial pitches/ideas shall be awarded grants, with the best receiving N150m, while from second to fifth, the grants would be N120m, N100m, N80m and N50m, respectively. 
NGX Opens Week with N153bn Loss on MTNN, Nestle loses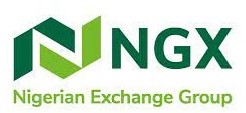 Trading in the domestic bourse resumed for the week on Monday with bearish sentiments due to profit taking in bellwether stocks – MTNN and Nestle.
Specifically, the market capitalisation lost N153 billion or 0.

71 per cent to close at N21.471 trillion from N21.624 trillion on Friday.
Also, the All-Share Index dipped 293.48 points or 0.71 per cent to close at 41,144.67 against 41,438.15 posted on Friday.
Accordingly, the month-to-date and year-to-date return settled at 2.3 per cent and 2.2 per cent, respectively.
The market negative performance was driven by price depreciation in large and medium capitalised stocks which are; Nestle, MTN Nigeria Communications (MTNN), FBN Holdings (FBNH), May and Baker and NPF Microfinance Bank.
Consequently, the market breadth closed negative with 21 losers as against 19 gainers.
May and Baker led the losers' chart in percentage terms by 8.02 per cent to close at N4.36 per share.
Royal Exchange followed with 7.81 per cent to close at 59k, while NPF Microfinance Bank shed 7.57 per cent to close at N1.71 per share.
FBNH declined by 7.48 per cent to close at N11.75, while Mutual Benefits Assurance shed 6.67 per cent to close at 28 kobo per share.
Conversely, the Nigerian Exchange Group dominated the gainers' chart in percentage terms with 9.86 per cent to close at N19.50 per share.
Ikeja Hotel followed with 9.52 per cent to close at N1.15, while Custodian Investment rose 7.53 per cent to close at N7.85 per share.
Honeywell Flour Mills up by 6.48 per cent to close at N3.78, while Chams appreciated by 4.55 per cent to close at 23k per share.
In the same vein, the total volume of shares traded dipped by 53.53 per cent with an exchange of 338.72 million shares valued at N4.06 billion exchanged in 5,866 deals.
This was in contrast with a total of 728.96 million shares worth N8.53 billion traded in 4,852 deals on Friday.
Transactions in the shares of FBNH topped the activity chart with 67.615 million shares valued at N832.79 million.
Access Bank followed with 36.62 million shares worth N351.21 million, while Transcorp traded 26.55 million shares valued at N26.62 million.
Guaranty Trust Holding Company (GTCO) traded 25.56 million shares worth N755.25 million, while Fidelity Bank transacted 19.47 million shares worth N53.25 million. (NAN)
165 Persons Benefit from Taiwo Afolabi Free Medical Outreach
Over 165 traders at the popular Gbagi market in Ibadan, Oyo State, have enjoyed free dental and medical care at the community health outreach sponsored by SIFAX Group.
Taiwo Afolabi Community Dental Outreach, which is organised by the University of Ibadan Association of Dental Students, is a free medical mission targeted at rural communities in Oyo State.

Mr Olumuyiwa Akande, Head, Corporate Communications, SIFAX Group, disclosed this in a statement on Monday in Lagos.
Akande who represented the company at the event noted that the beneficiaries were majorly traders at the market.
He noted that some of the services enjoyed by the beneficiaries were body mass index test, blood pressure test, blood sugar test and blood pressure test, among others.
"There was also a health talk on the imperative of maintaining good oral health.
"Medical personnel deployed for the event included doctors, medical and dental students from the University College Hospital, Ibadan.
"The sponsorship of the programme is part of the humanitarian initiatives of the company designed to provide succour and support for indigent Nigerians.
"This is in line with the company's belief that a healthy citizenry translates to a productive nation," he said.
Mr Olalekan Efunkunle, President, University of Ibadan Dental Students Association, said the aim of the outreach was to create an oral health awareness and promotion of good oral health hygiene in the society.
Efunkunle commended the SIFAX Group for the support noting that the outreach helped in extending medical care to rural persons.
He added that the outreach equipped the students with adequate field knowledge needed for them to excel in dentistry.
Efunkunle enjoined other corporate organisations to emulate the company by partnering the association to take the rural health mission to other communities. (NAN)