NNPC Announces Winners 0f 2019/2020 Crude Swap Deals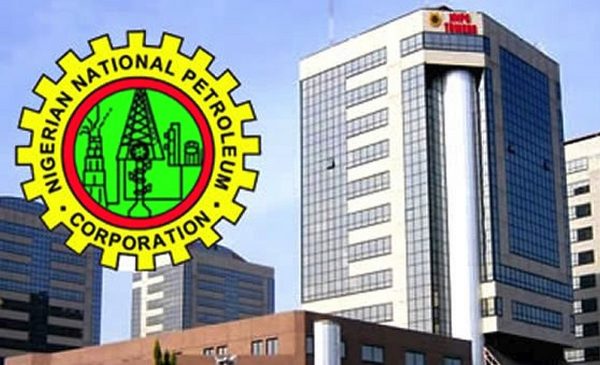 By Ganiyu Obaaro, Lagos
The Nigerian National Petroleum Corporation (NNPC) has announced the winners of its 2019/2020 Direct Sale of Crude Oil and Direct Purchase of Petroleum Products (DSDP) arrangement otherwise known as crude swap.
A statement in Abuja by the corporation's Group General Manager, Group Public Affairs Division, Mr.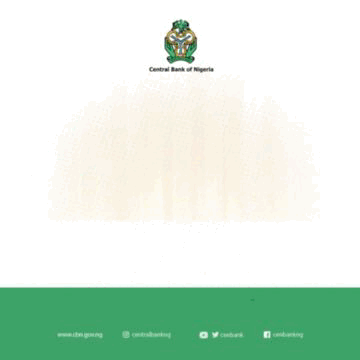 Ndu Ughamadu, said following the completion of the 2019/2020 DSDP tender exercise, 15 consortia/companies made up of reputable and experienced international companies and Nigerian Downstream companies emerged successful to undertake the 2019/2020 DSDP arrangement.
The contract is for one year effective October 1, 2019 to September 30, 2020.
The winners are, BP Oil International Limited/Aym Shafa Limited, Vitol SA/Calson-Hyson, Totsa Total Oil Trading SA/Total Nigeria Plc, Gunvor International B.V./AY Maikifi Oil & Gas Company Limited, Trafigura PTE Limited/A.A. Rano Nigeria Limited, Cepsa S.A.U./Oando Plc, Mocoh SA/Mocoh Nigeria Limited, Litasco SA/Trittania-U Nigeria Limited/Freepoint Commodities, MRS Oil & Gas Company Limited and Sahara Energy Resource Limited. Others are, Bono Energy Limited/Eterna Plc/Arkleen Oil & Gas Limited/Amazon Energy, Matrix Energy Limited/Petratlantic Energy Limited/UTM Offshore Limited/Levene Energy Development Limited, Mecuria Energy Trading SA/Barbedos Oil & Gas Services/Rainoil Limited/Petrogas Energy and Asian Oil & Gas PTE Limited/Eyrie Energy Limited/Masters Energy Oil & Gas Limited/Casiva Limited and Duke Oil Company Incorporated.
The release stated that the tender process comprised technical and commercial bid submission respectively, evaluation and short-listing, then commercial negotiations with prequalified companies and engagement of the successful consortia/companies by NNPC.
"Under the DSDP arrangement, the under listed fifteen (15) consortia/companies shall over the contract period, off-take crude oil and in return, deliver corresponding petroleum products of equivalent value to NNPC, subject to the terms of the agreement", the release declared.
In his takeover note on 8 July, 2019, the newly appointed NNPC GMD, Mallam Kyari, had promised to open NNPC books to public scrutiny, saying as a publicly owned company Nigerians deserve to know about the operations of the Corporation.
He reiterated his Management's team commitment to transparency and accountability when he had a maiden Town Hall engagement with the staff of the Corporation where he launched the team's policy direction tagged: Transparency, Accountability, Performance and Excellence (TAPE).

UNGA 78: Nigeria, 192 UN Members Adopt Plan Against  Pandemics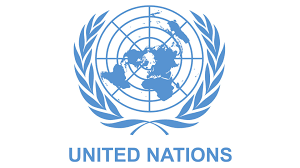 Nigeria and other UN Member States have pledged to prevent a repeat of the devastating health and socio-economic crises caused by COVID-19 and shore up the world's ability to head off another pandemic.
All 193 UN Member States adopted a political declaration at a high-level meeting on Pandemic Prevention, Preparedness and Response at the ongoing 78th session.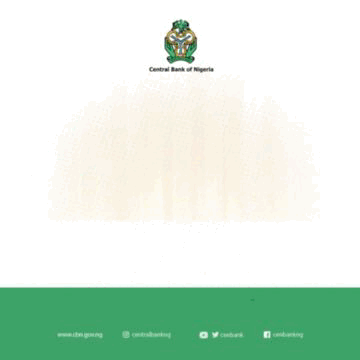 Adopting a milestone political declaration at the first-ever summit on pandemic prevention and response, nations also committed to get back on track to reach the 2030 Sustainable Development Goals (SDGs)
"[This] is a historic milestone in the urgent drive to make all people of the world safer, and better protected from the devastating impacts of pandemics," Tedros Ghebreyesus, Director-General of the UN World Health Organisation (WHO), said.
"I welcome this commitment by world leaders to provide the political support and direction needed so that WHO, governments and all involved can protect people's health and take concrete steps towards investing in local capacities, ensuring equity and supporting the global emergency health architecture that the world needs."
The declaration was the result of months of intense negotiations to refine and agree on actions at the national, regional and global levels. It will be submitted to the General Assembly in due course for formal endorsement.
The political declaration asserts the need for Member States to conclude negotiations on a formal agreement on pandemic prevention, preparedness and response, known also as the Pandemic Accord – and make targeted amendments to International Health Regulations – by May next year.
It also calls on States to address the negative, physical and mental health impacts of health-related misinformation, disinformation, hate speech and stigmatization, especially on social media platforms.
Instead, it calls for public information campaigns based on science and the facts.
Member States also committed to strengthening health work forces and rapid response capacities, surveillance, and local manufacturing abilities, so countries can meet their own needs to prevent, prepare for and respond to pandemics.
Speaking at the summit, UN Secretary- General, Antonio Guterres, recalled that the global response to COVID-19 showcased both human ingenuity and exposed society's shortcomings.
While rapid test and vaccine development were notable achievements, there were also a lack of preparedness, disproportionate impacts on the world's poorest and vaccine hoarding by wealthy nations.
"We must not repeat the mistakes of the past when the next pandemic strikes – as we know it will – and other health threats emerge," he said.
Reiterating the importance of the declaration, the UN chief urged countries to support the WHO, including increasing their financial contributions.
Tinubu Attends NASDAQ, Rings Closing Bell
President Bola Tinubu on Thursday, rang the bell at the National Association of Securities Dealers Automatic Quotation System (NASDAQ), becoming the first African Head of Government to do so.
The president rang the bell at the world's financial capital, New York and became the first African President to perform such task.
NASDAQ is world's second largest stock exchange.
Tinubu, while performing the task, was in company of some Nigerian business leaders and officials of the Nigerian Exchange Ltd. (NGX).
The President also used the opportunity, presented by the historic moment, to advance his foreign investment push in front of financial markets at the famous stock exchange.
"It's a great honour for me to be here. I am happy to bring Nigeria to your doorsteps and I am honoured that we are here, today, with a bubbling Nigerian stock market that will evolve in the West African sub-region.
''The greatest economy in Africa is Nigeria. There is an immense opportunity in Nigeria, where you can invest your money without fear," the President said.
He said that his government would address longstanding problems and impediments, such as the recent economic policies taken since assumption of office in May.
He said these include restoration and unification of the foreign exchange rate market to a stable and trustworthy level.
According to him, this will allow new investors to bring their money and be free of worries about whether they can take it out at any point in time.
"You're free to take in your money and bring out your money. I count on you to invest in Nigeria," the President said.
Tinubu Woos Investors at Nigeria-US Business Roundtable
President Bola Tinubu has assured prospective investors of his administration's determination to adopt necessary fiscal and regulatory measures toward the ease of doing business in Nigeria.
At the Nigeria-U.S. Executive Business Roundtable, the President said he recognised that investment capital is cowardly in nature.
He said that was the reason behind his bringing successful Nigerian industrialists and public officials to share their experiences and operational plans, respectively.
Tinubu said this was in addition to all he had done to boost the confidence of the global investment community in Nigeria, by reforming the fiscal, monetary, regulatory and tax policy environment.
"Nigeria is an opportunity that is impossible to replicate or find elsewhere in any part of the world. We have brilliant young people who both innovate and consume at a large scale.
''Our entrepreneurial spirit is a major part of what makes our market totally unique, aside from demography.
''Nigerians build businesses and Nigerian businesses partner with other businesses to conduct larger business.
''There is enough value to spread around. Be careful of what you hear about Nigeria. You may be dissuaded out of a major opportunity that others will take up.
''We are here for you. We will give you all the support you need to succeed and succeed abundantly," the President said.
On behalf of the U.S. Government, U.S. Deputy Treasury Secretary Wally Adeyemo, told U.S. business leaders he came back from Nigeria on an official visit that later became a fact-finding mission.
"In Lagos, I saw, first-hand, some of the major reforms you implemented as the Governor of Lagos and the transformative effect on Nigeria's commercial capital.
''People have attested to the fact that the reforms you have put in place as President are quickly enhancing confidence.
''American business is paying attention to that and from what we have seen for ourselves, Nigeria is proving to be a new frontier for investment.
''We will encourage our companies from our end as those reforms continue to deepen," Adeyemo said.
The American Business Council President, Mr Sops Ideriah, said that the extensive turnouts at the roundtable by American business chief executives was impressive.
According to him, the turnouts served as a testament to the degree to which confidence is rising in response to the actions and words of the President.
He said that this was with respect to ease of doing business, investment promotion, and his willingness to intervene to clear the historical concerns of American business people about doing business in Nigeria.
"Having all the stakeholders in the room, His Excellency, the President of Nigeria being here, from government actors at the federal and state level to ministers and tax authorities present, as well as private sector industrialists in Nigeria.
''We are very positive about the potential of Nigeria and we are just reinforcing to our colleagues the message about the economic opportunities that exist there," Ideriah said.
Acting Chairman of the Federal Inland Revenue Service (FIRS), Mr Zacch Adedeji, assured the American captains of industry that the nation's apex tax authority would not focus on taxing the seed.
He said it would focus only on the proportionate taxation of the fruit of fully formed industry, through efficient policy synergy with Nigeria's sub-national authorities.
"The President is a business enabler, not a handicapper. Everything we do will be geared toward making your tax assessment and payment processes as digitally efficient and transparent as possible.
''We are not after the seed, but the fruit and we will keep to this commitment," Adedeji said.(NAN)
NNPCL Signs Membership of UN Global Compact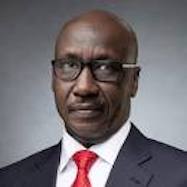 The Nigerian National Petroleum Company (NNPC) Limited, has signed up as a participant of the United Nations Global Compact, thereby becoming the first state-owned oil company to join the global initiative.
Group CEO of NNPC Ltd, Malam Mele Kyari, signed the Letter of Commitment, at the ongoing UN General Assembly (UNGA), signifying its participation in the UN Global Compact in New York.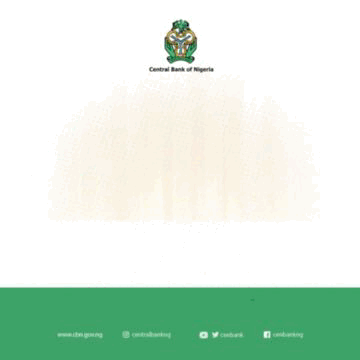 A statement by the NNPC Ltd management, on Thursday, said the company signed up in a short ceremony on the sidelines of President Bola Tinubu's session during the Global Africa Business Initiative (GABI) at the ongoing general assembly.
In a speech shortly after the signing, Kyari said the NNPCL's participation in the UN Global Compact was a further testimony to Nigeria's commitment to work with global partners towards attaining a just Energy Transition.
Kyari added that with this development, NNPCL supports the Ten Principles of the UN Global Compact on human rights, labour, environment, and anti corruption.
He described the NNPCL as a dynamic global energy company with businesses and operations across the entire spectrum of the energy value chain.
"We are committed to making the UN Global Compact and its principles part of our strategy, culture and day-to-day operations of our Company.
"We will engage in collaborative projects which advance the broader development of goals of the United Nations, particularly the Sustainable Development Goals (SDGs)," Kyari added.
Earlier in her remarks, the Executive Director, UN Global Compact Network, Nigeria, Ms Naomi Nwokolo described NNPCL's move to become a participant of the UN global initiative as pivotal step in fostering a culture of ethical business conduct, environmental stewardship, and social responsibility.
With Nigeria being one of the largest producers of crude oil in Africa, a transition from an energy system driven by fossil fuels to one based on renewable energy will have far reaching positive impact, serving as a catalyst for sustainability in-country, on the continent and the world at large.
The UN Global Compact, formally inaugurated in July 2000, is a voluntary UN agreement designed to encourage companies around the world to develop, implement, and disclose responsible and sustainable corporate policies and practices. (NAN)
Minister Calls for Creative Ideas to Overcome Economic Challenges
By Raphael Atuu, Abuja
Minister of Water Resources and Sanitation, Professor Joseph Terlumun Utsev has called on Nigerians to come up with creative ideas and suggestions on how best to overcome challenges facing the country.
Engineer Utsev made the call on Wednesday, when he received members of the Nigerian Economic Summit Group (NESG) in his office in Abuja.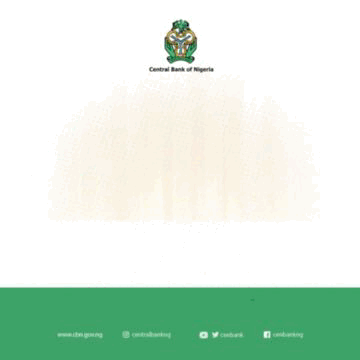 According to him, the administration of President Bola Tinubu was committed to making lives meaningful for all citizens and was ready to welcome creative ideas that will enable the country surmount its challenges and better the living condition of citizens.
He acknowledged the key role the Nigerian Economic Summit Group has played over the years in promoting and championing reforms of the Nigerian economy and called for synergy between the group and the Ministry to achieve the desired result.
Acting Chief Operations Officer and Senior Fellow Economic Policy, Strategy and Competitiveness, Dr Tayo Aduloju had explained that the group, which is non – profit, non -partisan private sector organization with a mandate to promote and champion the reform of the Nigerian economy into a modern globally and competitive one was at the ministry to seek partnership in the areas of providing useful ways of improving water , sanitation and hygiene in the country as well as how to make water a business .
The Minister had earlier played host to a delegation from the World Bank led by Jun Matsumoto, which were at the ministry to also seek partnership for the promotion of irrigation farming and effective utilization of dams for agriculture.