NNPC Targets China to Boost Crude Oil Reserves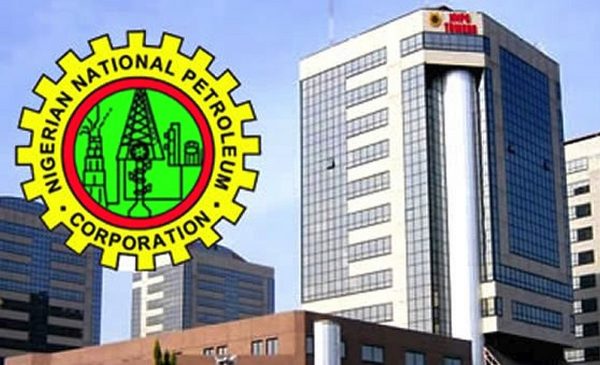 The Nigerian National Petroleum Corporation(NNPC) says strategic partnership and new investments in the Upstream Petroleum Sector are essential to actualise the growth of the nation's crude Oil reserves .
Group Managing Director of NNPC Malam Mele Kyari, disclosed this when the Executive Vice President of China National Offshore Oil Corporation (CNOOC), Mr Lu Yan Ji, paid him a courtesy visit in Abuja, on Thursday.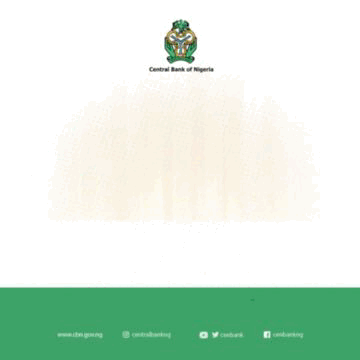 Spokesman for the corporation, Mr Ndu Ughamadu, said in a statement that the partnership would also help to achieve three million barrels per day oil production target by 2023.
He added that there was need to improve the nation's revenue profile through new investments in the Petroleum Sector.
He commended CNOOC for its plan to expand its investment in the Nigerian Petroleum Industry and assured it of the corporation's support.
"To have investment of 16 billion dollars in Nigeria is clearly an indication of your confidence in us.
"We have a target to grow production to three million barrels per day by 2023, to do that, we need partners like you. You can count on us because we have common interest, " he said
In his remarks, Lu said Nigeria was one of his company's largest investment destination with investment outlay standing at about 16 billion dollars.
He called for NNPC's support in securing the investments, adding that there was need for both National Oil Corporations to work closely together.
He disclosed that CNOOC currently produces 800,000bpd worldwide with a target to hit 1.2 million barrels per day, adding that Nigeria was one of the targeted places to actualize the target.
CNOOC started business in Nigeria in 2005.
It currently has interest in Oil Mining Lease (OML) 130 in partnership with NNPC, Total and Petrobras.(NAN)
NNPCL Signs Membership of UN Global Compact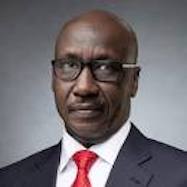 The Nigerian National Petroleum Company (NNPC) Limited, has signed up as a participant of the United Nations Global Compact, thereby becoming the first state-owned oil company to join the global initiative.
Group CEO of NNPC Ltd, Malam Mele Kyari, signed the Letter of Commitment, at the ongoing UN General Assembly (UNGA), signifying its participation in the UN Global Compact in New York.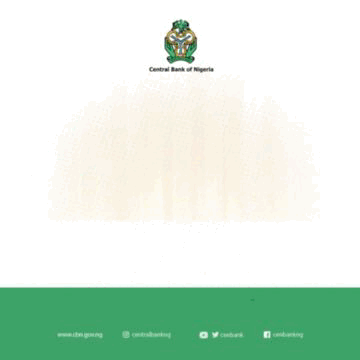 A statement by the NNPC Ltd management, on Thursday, said the company signed up in a short ceremony on the sidelines of President Bola Tinubu's session during the Global Africa Business Initiative (GABI) at the ongoing general assembly.
In a speech shortly after the signing, Kyari said the NNPCL's participation in the UN Global Compact was a further testimony to Nigeria's commitment to work with global partners towards attaining a just Energy Transition.
Kyari added that with this development, NNPCL supports the Ten Principles of the UN Global Compact on human rights, labour, environment, and anti corruption.
He described the NNPCL as a dynamic global energy company with businesses and operations across the entire spectrum of the energy value chain.
"We are committed to making the UN Global Compact and its principles part of our strategy, culture and day-to-day operations of our Company.
"We will engage in collaborative projects which advance the broader development of goals of the United Nations, particularly the Sustainable Development Goals (SDGs)," Kyari added.
Earlier in her remarks, the Executive Director, UN Global Compact Network, Nigeria, Ms Naomi Nwokolo described NNPCL's move to become a participant of the UN global initiative as pivotal step in fostering a culture of ethical business conduct, environmental stewardship, and social responsibility.
With Nigeria being one of the largest producers of crude oil in Africa, a transition from an energy system driven by fossil fuels to one based on renewable energy will have far reaching positive impact, serving as a catalyst for sustainability in-country, on the continent and the world at large.
The UN Global Compact, formally inaugurated in July 2000, is a voluntary UN agreement designed to encourage companies around the world to develop, implement, and disclose responsible and sustainable corporate policies and practices. (NAN)
ExxonMobil Pledges 40,00Bpd in Fresh Nigerian Oil Sector Investments
….ExxonMobil Pledges Fresh Nigerian Oil Sector Investments
By Tony Obiechina, Abuja
Multinational oil giant, ExxonMobil, has pledged  pledged new production of nearly 40,000bpd in its Nigerian operations in phase one of a new investment push in Nigeria.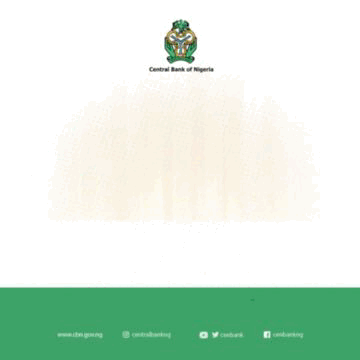 President of Global Upstream Operations, Liam Mallon, assured disclosed this Tuesday at a meeting with President Bola Tinubu at the side lines of the on-going United Nations General Assembly(UNGA 78) in New York.
Mallon, who spoke in response to a speech by Tinubu said he was aware of the new and personal commitment that the President was bringing to bear on behalf of Nigeria, hence his company's decision to reciprocate the President's efforts with new investment package.
"What you told us was that your team would collaborate with us, and that has proven true. We have made significant progress since we last met. We are growing our production, and we are working hard on expanding in the deepwater production. We appreciate your efforts, and we will respond in kind. The time is right. Thank you for your leadership," the ExxonMobil President was quoted to have said in a statement issued by Tinubu's Special Adviser on Media and Publicity, Ajuri Ngelale.
Tinubu had in his speech made it clear that Nigeria was no longer in a position to settle for crumbs and leftovers on the investment agenda of the world's most prolific energy conglomerates.
Arewa Oil and Gas Marketers Partner NNPCL, Foreign Investors in Gas Sector
"Nigeria has never been more ready for business than it is now" Tinubu told his guests just as he pledged to remove bottlenecks standing in the way of new and large-scale capital flow into Nigeria's oil and gas industry.
"The knotty issues require direct supervision on my part. Despite many contending obligations, I will sit down and oversee the process of removing these encumbrances to job and wealth creation for the Nigerian people. We know the industry. We grew up in it. We are positioned to solve the problems, and we are pragmatic, and we will solve the problem," the President assured.
ExxonMobil Pledges Fresh Nigerian Oil Sector Investments
Fuel  Pump Price Hike Imminent as Crude Soars at Int'l Market
By Tony Obiechina, Abuja
Fears of a fresh increase in pump price of petrol loomed largely yesterday as crude prices in the international oil market surged to the highest level since November 2022.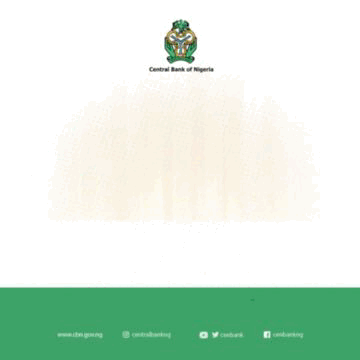 Oil prices climbed on Thursday to their highest this year, as expectations of tighter supply outweighed worries about weaker economic growth and rising U.
S. crude inventories.
Brent crude rose $1.82, or 1.98%, to settle at $93.70, after touching $93.89, its highest since November 2022, Reuters reported yesterday.
U.S. West Texas Intermediate crude (WTI) gained $1.
64, or 1.85%, to $90.16, closing above $90 for the first time since November.
The rise in crude prices has fuelled tension about possible increases in the pump prices of petrol in the country since the deregulated downstream sector anchors its prices on the prices of crude in the international market.
On Wednesday, the International Energy Agency said Saudi Arabia and Russia's extended oil output cuts will result in a market deficit through the fourth quarter. Prices briefly pulled back on a bearish U.S. inventories report before resuming their climb.
"That this genuinely bearish stock report only led to a brief temptation to sell speaks volumes and underlines the market mentality," said Tamas Varga of oil broker PVM.
Both benchmarks remained in technically overbought territory.
Hedge funds have been buying crude oil futures for the past two or three weeks as "fundamentals continue to get stronger, driven mostly by heavy demand for both gasoline and diesel," said Dennis Kissler, senior vice president of trading at BOK Financial.
A day before the IEA report, the Organization of the Petroleum Exporting Countries (OPEC) issued updated forecasts of solid demand and also pointed to a 2023 supply deficit if production cuts are maintained.
"The market is getting increasingly nervous about the sufficiency of supply," said John Kilduff, partner at Again Capital.
"Russia and Saudi are acting in a way that could materially constrain supplies as we get into the peak northern hemisphere demand season, for the winter period," Kilduff added.
Military Destroys 89 Illegal Refining Sites in Two Weeks
The Defence Headquarters, says troops of Operation Delta Safe have in the last two weeks, uncovered and destroyed 89 illegal refining sites in the Niger Delta region.
The Director, Defence Media Operations, Maj.-Gen. Edward Buba, made this known while giving update on military operations across the country, on Thursday in Abuja.
He said the troops also discovered and destroyed 21 dugout pits, 56 boats, 138 storage tanks, 235 cooking ovens, six pumping machines, one outboard engine, and two speedboats.
According to him, the troops have recovered about 1.2 litres of stolen crude oil, 452,910 litres of illegally refined Automotive Gas Oil, 22,650 litres of Premium Motor Spirit and 3,000 litres of Dual Purpose Kerosine.
He added that the troops apprehended 59 suspected oil thieves and other criminal elements, as well as recovered 15 assorted weapons within the period under review.
Buba further said the troops had in a cordon and search operation on Sept. 7, apprehended 14 suspects and recovered 14 assorted weapons in their hideout in Tai Local Government Area, Rivers.
He added that the air component on Sept. 4, conducted air interdiction over Bille and Ijawkiri were active illegal oil refining sites were destroyed with rockets and cannons.
In the South East, Buba said the troops of Operation UDO KA, neutralised 17 terrorists, arrested 11 suspected criminals and rescued two kidnapped hostages during the period.
He added that the troops also recovered 10 AK47 rifles, five dane guns, seven pump action guns, four magazines and 34 cartridges.
"All recovered items, arrested suspects and rescued hostages were handed over to the relevant authority for further action," he said. (NAN)