NNPC Targets China to Boost Crude Oil Reserves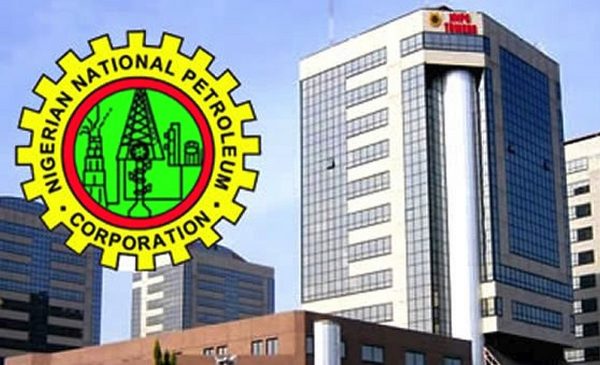 The Nigerian National Petroleum Corporation(NNPC) says strategic partnership and new investments in the Upstream Petroleum Sector are essential to actualise the growth of the nation's crude Oil reserves .
Group Managing Director of NNPC Malam Mele Kyari, disclosed this when the Executive Vice President of China National Offshore Oil Corporation (CNOOC), Mr Lu Yan Ji, paid him a courtesy visit in Abuja, on Thursday.
Spokesman for the corporation, Mr Ndu Ughamadu, said in a statement that the partnership would also help to achieve three million barrels per day oil production target by 2023.
He added that there was need to improve the nation's revenue profile through new investments in the Petroleum Sector.
He commended CNOOC for its plan to expand its investment in the Nigerian Petroleum Industry and assured it of the corporation's support.
"To have investment of 16 billion dollars in Nigeria is clearly an indication of your confidence in us.
"We have a target to grow production to three million barrels per day by 2023, to do that, we need partners like you. You can count on us because we have common interest, " he said
In his remarks, Lu said Nigeria was one of his company's largest investment destination with investment outlay standing at about 16 billion dollars.
He called for NNPC's support in securing the investments, adding that there was need for both National Oil Corporations to work closely together.
He disclosed that CNOOC currently produces 800,000bpd worldwide with a target to hit 1.2 million barrels per day, adding that Nigeria was one of the targeted places to actualize the target.
CNOOC started business in Nigeria in 2005.
It currently has interest in Oil Mining Lease (OML) 130 in partnership with NNPC, Total and Petrobras.(NAN)
Fuel Queues: NNPC Has 2bn Litres in Stock, Says Coy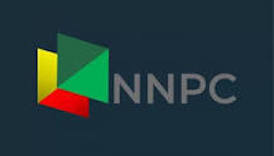 The Nigerian National Petroleum Company Limited (NNPC Ltd) says it has two billion litres of Premium Motor Spirit (PMS) In stock.
This is contained in a statement issued by Mr Adeyemi Adetunji, Executive Vice President, Downstream, NNPC Limited.
Adetunji said the stock of over two billion litres is equivalent to over 30 days sufficiency.
The NNPC, he said, has programmed vessels and trucks to unconstrained depots while massive loadouts from depots to states are closely monitored to ease fuel queues.
"The recent queues in Lagos are largely due to ongoing road infrastructure projects around Apapa and access road challenges in Lagos.
"The gridlock is easing out and NNPC Ltd has programmed vessels and trucks to unconstrained depots and massive loadouts from depots to states are closely monitored," he said.
Adetunji said that Abuja was impacted by the challenges recorded in Lagos, adding that NNPC retail and key marketers had intensified dedicated loading into Abuja to restore normalcy.
"We want to reassure Nigerians that NNPC has sufficient products and we significantly increased products loading in selected depots and extended hours at strategic stations to ensure sufficiency nationwide.
"We are also working with industry stakeholders to ensure normalcy is returned as soon as possible," he said. (NAN)
Reps Committee Quizzes AGIP Oil over Alleged Tax Evasion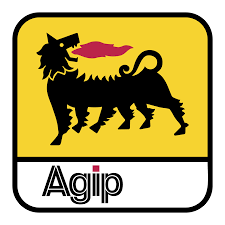 The House of Representatives ad hoc committee on Joint Venture (JV) on Wednesday quizzed the Nigerian Agip Oil Company Ltd over alleged tax evasion.
Rep. Abubakar Fulata, the Chairman ad hoc Committee investigating the Structure and Accountability of JV Business and Production Sharing Contracts (PSCs) of the NNPC said it was not out to witch-hunt anybody.
He added that it be would be unfair for oil companies to evade taxes at a time the country was borrowing to fund budget.
He said almost all the oil companies in the country had no Certificate of Acceptance of Fixed Assets (CAFA) yet they had been enjoying capital allowance claims in violation of the nation's law.
The committee said the oil companies did not have the right to choose the law their would, adding that ignorance of the law could not in any way be absolved.
The committee asked the representative of Agip if in the course of operations they had not short-changed the nation by way of profit tax and capital allowance
The representatives of Agip which was led by Director, and General Manager, Public Affairs, Mr.
Barry Nwibani said over the years they relied only on Petroleum Tax Act for payment of taxes.(NAN)
Fuel Scarcity: MOMAN, NNPCL Collaborate to Improve Distribution – Official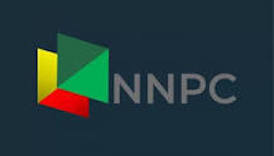 The Major Oil Marketers Association of Nigeria (MOMAN) says it is working with the Nigeria National Petroleum Company (NNPC) Ltd., to improve the distribution of petrol across the country.
Mr Clement Isong, Chief Executive Officer of MOMAN, said this in an interview with the News Agency of Nigeria (NAN), in Lagos on Saturday, against the backdrop of the current scarcity of petrol and long queues at filling stations.
Isong said the association had been holding a daily logistic emergency meeting with the downstream management of NNPCL on how to improve the supply of petrol.
According to him, the collaboration with NNPCL will enhance the distribution of petroleum products in the country.
"We are doing depot to depot check-in and check-out to enhance efficiency, also having logistic supply meetings with NNPCL.
"There is also collaboration among our members to cushion supply to various MOMAN's stations.
"We arranged it in a way that any MOMAN member who does not have product can pick from fellow members' depot to minimise supply gaps," he said.
Isong also said the effort was to improve the supply of petrol at filling stations across the country.
"NNPCL had an operational meeting with MOMAN to ensure that products are effectively distributed across the country.
"The logistics meeting was to ensure adequate distribution of products to stations across the country," he added.
The helmsman said MOMAN members would be working late and during the weekend to bridge product supply gaps.
He said MOMAN had been pushing out more products than it normally did.
He added that the scarcity was as a result of delay experienced at the point of receiving products from offshore to onshore at the port.
He, however, said the logistics challenge had been resolved and members were currently trucking out products.
However, the oil marketers and petroleum depot operators, under the aegis of Depot and Petroleum Products Marketers Association of Nigeria (DAPPMAN), called for quick intervention by the Federal Government.
Its Chairman, Mrs Winifred Akpani, urged the Nigerian Maritime Administration and Safety Agency (NIMASA) and the Nigerian Ports Authority (NPA) to comply with the Federal Government's directive to end payment of port charges in dollars for petroleum products brought into the country.
Akpani maintained that accessing forex through the Central Bank of Nigeria (CBN) window would enhance their capacity, facilitate seamless supply of petrol, and birth a regime of sustainability in terms of storage, distribution and supply across the nation.
"DAPPMAN hereby calls on the government to establish a level playing field in the sector by giving petroleum marketers access to forex at the CBN exchange rate for their operations," said Akpani.
He emphasised that accessing FX at the official rate would boost fuel supply across the country.
She added that the burden of sourcing forex through the parallel market for transactions domiciled in Nigeria had left petroleum marketers in dire straits.
She said, "Accessing dollars for our operations has been an insurmountable hurdle for petroleum marketers.
"The difference between CBN exchange rate and the parallel market exchange rate continues to get wider by the day."
NAN reports that some filling stations owned by major oil marketers were seen selling petrol at regulated price of N170 per litre, while stations belonging to IPMAN members sell between N220 and N240 per litre.
Most filling stations that have fuel collect N100 at the entrance before vehicles are allowed to enter filling stations, and additional N100 to sell product to vehicles owners.
Black marketers have taken advantage of the situation to hoard products and sell to desperate motorists at exorbitant prices. (NAN)