NNPC GMD, Kyari, Assumes Office Today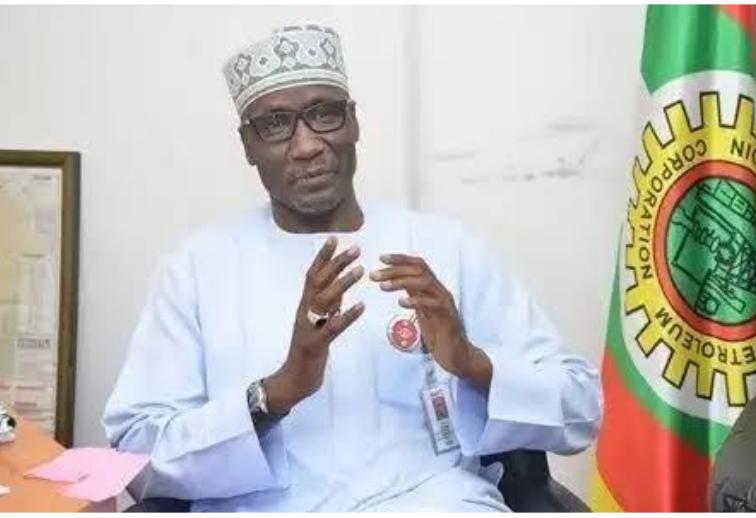 By Martin Paul, Abuja
Newly appointed Group Managing Director, Nigerian National Petroleum Corporation (NNPC), Malam Mele Kyari, will today assume office, taking over from Dr Maikanti Baru.
The outgoing Group Managing Director, Nigerian National Petroleum Corporation (NNPC), Dr Maikanti Baru, has urged his successor, Malam Mele Kyari, to exceed the milestones recorded by his management.

A statement issued by NNPC Group General Manager, Group Public Affairs, Mr Ndu Ughamadu, yesterday in Abuja said Baru advised his cussessor to perform above his achievements in the corporation.
Baru said this when he received Borno State Governor, Babagana Zulum, who led a delegation from the state on a courtesy visit to him.
He expressed optimism that Kyari, as a thorough-bred professional and product of the NNPC system, would deploy his cognate experience, expertise and exposure to deliver greater achievements.
Baru noted that the incoming GMD played critical roles in delivering various projects that had reformed the corporation within a short period, adding that being part of the corporation's new vision, Kyari is in a vantage position to perform better.
"We came in at a time when the country was experiencing low production, low staff morale and high rate of pipeline vandalism. However, we worked hard as a team, surmounted the challenges and finished strong.
"I am, therefore, glad that one of us, with professional competence and experience, will be taking over from me," he said.
Commenting, Zulum congratulated Kyari on his appointment and expressed gratitude to President Muhammadu Buhari for finding a son of Borno State worthy of the honour.
He called on the GMD-designate to discharge his duties to the best of his ability without compromising national interest.
The governor appreciated the outgoing GMD for his mentor-ship and training that had prepared Kyari for the enviable position in the nation's largest oil and gas company.
NNPCL, Daewoo Sign Contract for Kaduna Refinery Repair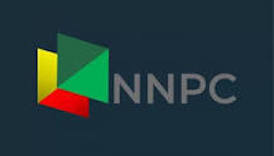 The Nigerian National Petroleum Company Limited (NNPCL) and Daewoo Engineering Construction Nigeria Limited have signed a maintenance service contract for the quick-fix repairs of the Kaduna Refining and Petrochemical Company Limited (KRPC).
Group Chief Executive Officer, NNPCL, Malam Mele Kyari and CEO of Daewoo E&C Nigeria, Mr Jung Taewon, signed the contract on behalf of their respective organisations.

The proposed quick-fix initiative on KRPC is expected to restore it to a minimum of 60 per cent of its nameplate capacity by fourth quarter of 2024.
Kyari said restoring local refining capacity would guarantee energy sufficiency, being one of the key things Nigeria required for economic growth.
"There is no way a developing country will talk about energy transition without talking about petroleum products. We understand engagements and conversation around energy transition but we need the liquids of today.
"The only way we can guarantee that is to have local refining capacity restored. We are conscious of the fact that our four refineries in three locations are down now, undergoing rehabilitation process.
"Port Harcourt is on course, Warri is also on schedule and we are committing this Kaduna refinery. Ultimately our 18 million litres per day gasoline production capacity will be restored.
"This will also complement the production start off of Dangote refinery which we have 30 per cent equity, we are hopeful that Nigeria will be self-sufficient in the supply of petroleum products, particularly gasoline in 2023," Kyari said.
While expressing hope for the project to be delivered on schedule, Kyari assured the company of safety and security, adding that there would be no risk to its personnel in the course of carrying out their duties.
Earlier, Executive Vice President, Downstream, NNPCL, Mr Yemi Adetunji, said the development marked a milestone in the history of KRPC considering that the last Turn Around Maintenance (TAM) on the refinery occurred about 15 years ago.
Adetunji said the project was framed after extensive engagement with Daewoo on the Quick-Fix strategy to repair and re-stream KRPC and operate it on a sustainable basis at a minimum capacity utilisation of 60 per cent.
"This project shall be executed in three work packages as a Maintenance Services contract by Daewoo E&C Nigeria Limited at an estimated maximum cost ceiling of with a duration of 21 months.
"The Quick-Fix strategy guarantees the fastest route to restreaming WRPC and KRPC for in-country production of refined petroleum products. Restoring WRPC and KRPC back to operation will guarantee energy security for the country.
"It will reduce dependence on imported petroleum products in view of near total dependence on supply of imported petroleum products and the impact the ongoing Russia-Ukraine war is having on global supply," he said.
He also said that it would generate revenue, reduce demand for FOREX, supply raw materials to industries, create employment for Nigerians and ensure technology transfer, amongst other benefits.
He said the NNPC Limited was using a combination of internally generated revenue and third party financing to execute the repairs of the Refineries.
"Post rehabilitation of the three Refineries, globally reputable Operations and Maintenance (O&M) contractors shall be engaged to run the refinery Safely, Reliably, Sustainably and Profitably.
"I wish to implore total commitment from all staff in ensuring that this project is successfully executed as over 200 million Nigerians are looking up to NNPC Limited to deliver on this mandate," he said.
Speaking, the Korean Ambassador to Nigeria, Kim Young Chae said it was a new beginning from its Embassy's point of view though its main focus was in the coastal area like Port Harcourt, Bayelsa and Delta States.
Young Chae, while calling for a continuous cooperation and support on execution of the project, said there would be a great potential in the economic cooperation because the development would benefit many people in the Northern part of Nigeria.
"I understand the dedication by the NNPCL to start the project as soon as possible to reduce foreign exchange on imports by producing refined oil for domestic consumption," he said.
Also speaking, the CEO of Daewoo E&C Nigeria, Mr Choi Jungwon, while thanking the NNPCL for the opportunity given to the company to serve pledge to deliver the project as expected and scheduled in terms of quality. (NAN)
NMDPRA Scales up Surveillance in Adamawa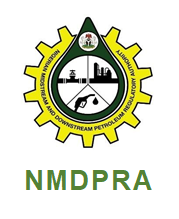 The Nigeria Midstream and Down Stream Petroleum Regulatory Authority (NMDPRA) has intensified routine surveillance of servicing stations to enhance steady fuel supply in Adamawa.
The Coordinator of the agency, Dr Bashir Sirajo stated this during a monitoring exercise yesterday in Yola.
He said the agency directed fuel stations with product in stock to dispense it to motorists or face sanction, warning that the agency would not condone hoarding of petrol.

Sirajo said the agency had warned petrol marketers against sharp practices capable of causing scarcity of the product.
According to him, the agency will continue to monitor supply and distribution of petroleum products at the designated filling stations to facilitate smooth dispensing to consumers.
Meanwhile, the NMDPRA Coordinator met with members of the Independent Marketers Association (IPMAN), Major Marketers Association of Nigeria (MOMAN) and operators of the NNPC Retail stations in the state.
He charged them to abide by the regulations governing their operations and avoid sharp practices, warning that erring stations would be sanctioned.
Sirajo said that six additional trucks of the Premium Motor Spirit (PMS) had been distributed to the designated fuel servicing stations in the state.
He also directed pump attendants not dispensed above 25 liters of the product to Taxi drivers and power generators.
"Do not dispense fuel in kegs while genuine vehicle owners could get full tank. And those who got full tank should only be considered after four days.
"This is necessary to deal with some of taxi drivers who sale at black market outlets," he said.
The measure, he said, aimed at ensuring steady supply of the product, end queues, ensure prudence and accountability in fuel supply and distribution chain.
Also commenting, Malam Ahmed Hamman, a motorist, commended the agency for the exercise, adding that it guard against hoarding of petroleum products in the state.
Troops Recover 300,000 Litres Crude, Arrest 40 Suspects in Two Weeks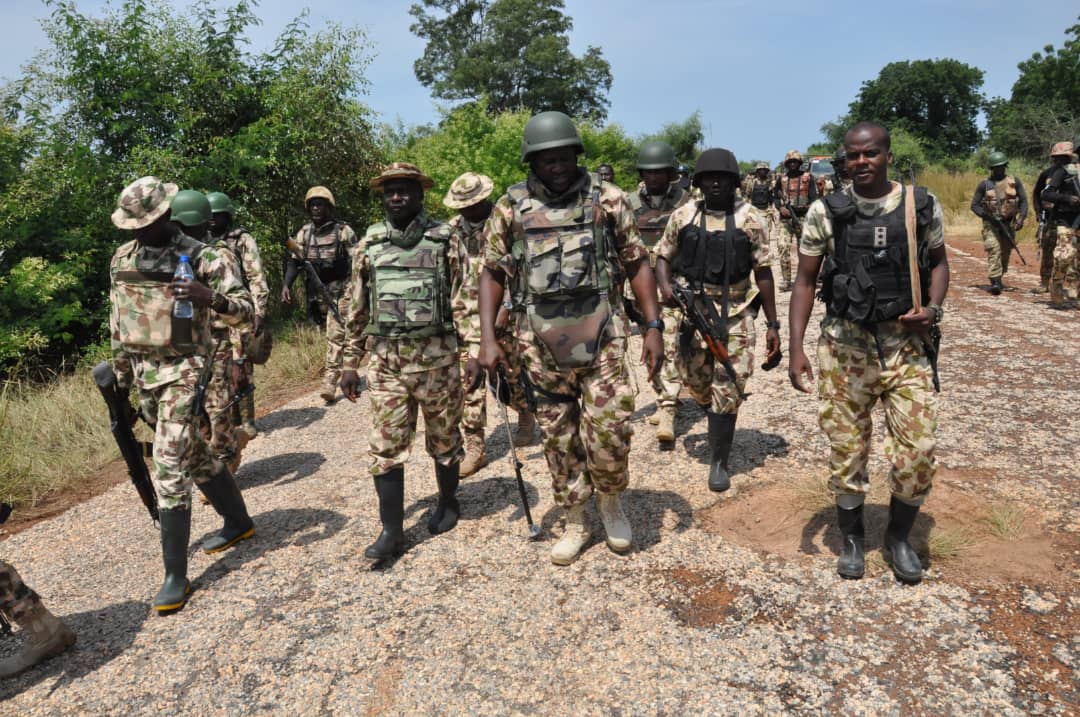 By Gom Mirian, Abuja
The military troops deployed to war against oil theft, illegal refineries among other criminal activities in the Niger Delta region have recovered about 300,000 liters of crude oil and arrested 40 oil thieves in two weeks.
Director of Defence Media Operations, Musa Danmadami, disclosed this at the bi-weekly news conference on the operations of armed forces Thursday in Abuja.

Danmadamini said the troops also recovered 71 thousand liters of Automotive Gas Oil during the period.
He said 13 vehicles, 33 wooden boats, three-speed boats, one tug boat, one barge, and three pumping machines were recovered.
He added that troops had dismantled 39 illegal refining sites, 103 storage tanks, 48 cooking ovens, and 27 dugout pit laden with illegally refined products amongst other equipment.
"On the 12th of January, troops responded to a distress call from local vigilante about some suspected cultists with weapons at Bodo in Gokana LGA of River State.
"One AK 47 rifle, one G3 rifle, 21 rounds of 7.62 mm Special ammo and 17 rounds of 7.62 mm NATO ammo as well as two extra AK 47 magazines were recovered," he said.
In the South-east zone, Danmadami said a combined team of troops and other security agencies acting on credible intelligence eliminated six terrorists, and arrested 24 others, while 16 civilians held hostage were rescued during a raid operation.
He said the operation was carried out on IPOB and its Eastern Security Network (ESN) camps at Ugwoba town in Oji River Local Government Area in Enugu State, Mbosi village in Ihiala Local Government Area of Anambra State, Ebonyi and Imo States geared towards restoring peace and normalcy to the region.
"Two AK47 rifles, nine pump action rifles, one double barrel gun, 33 rounds of 7.62mm special, four locally made hand grenades, 17 live cartridges, four IEDs, four locally made explosive pipes, eight cartridges, one locally made grenade, one barrel gun, 25 rounds of 9mm ammo, four cutlasses, one axe, one vehicle, five mobile phones and the sum of N16, 000.00 only were recovered from the camp.
"On the 15th of January 2023, following credible intelligence troops raided suspected criminals hideouts at Ugwoba town in Oji River Local Government Area in Enugu State and Mbosi village in Ihiala Local Government Area of Anambra State and arrested 10 suspected Indigenous People of Biafra/Eastern Security Network members including a high profile sponsor of Indigenous People of Biafra/Eastern Security Network criminals."