NSE Market Indices Record 0.05% Growth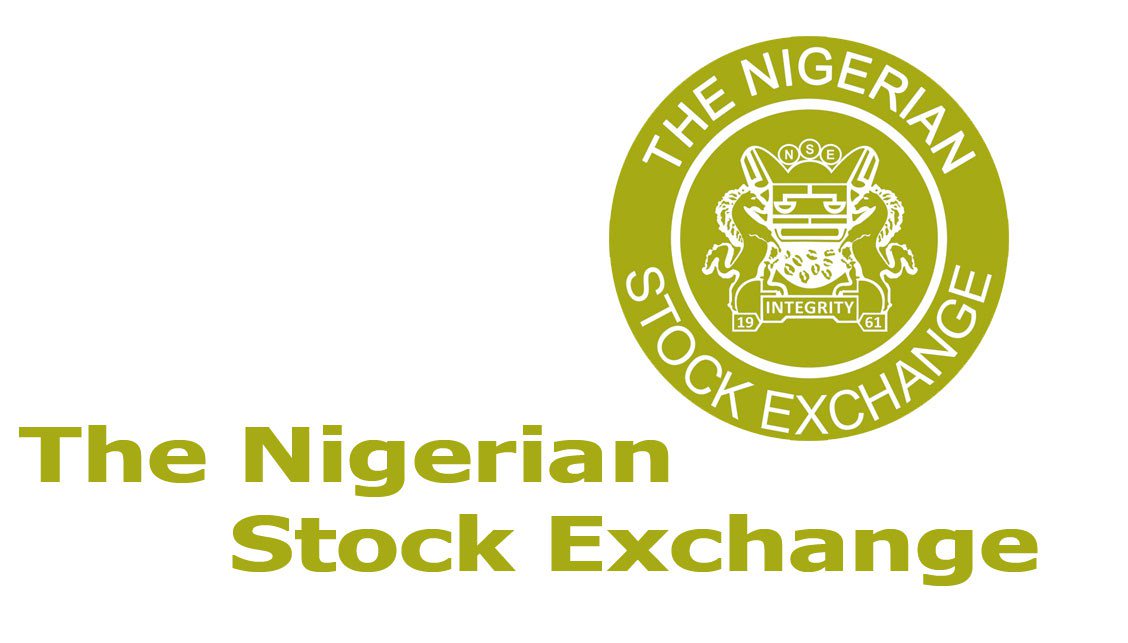 From Ganiyu Obaaro, Lagos
The nation's bourse yesterday recorded marginal growth with market indices appreciating by 0.05 per cent.
The All-Share Index rose by 12.79 points or 0.05 per cent to close at 27,424.92 against 27,412.13 achieved on Wednesday due to MTN Nigeria Communications gain.
Similarly, the market capitalisation, which opened at N13.

358 trillion, increased by N6 billion to close at N13.364 trillion.
A breakdown of the price movement chart indicates that MTN Nigeria led the gainers' table, appreciating by N4.20 to close at N132. 50 per share.
Cement Company of Northern Nigeria followed with a gain of 45k to close at N14, while Dangote Sugar Refinery appreciated by 30k to close at N10.10 per share.
Dangote Flour gained 25k to close at N20.60, while Mansard added 15k to close at N1.
80 per share.
Conversely, Guinness topped the losers' table with a loss N4.60k to close at N41.40 per share.
Forte Oil trailed with a loss of N1.50 to close at N16.80, while Zenith Bank lost 95k to close at N16.80 per share.
Guaranty Trust Bank was down by 80k to close at N26.90, while Africa Prudential Plc declined by 38k to close at N3.42 per share.
FBN Holdings emerged the most traded stock accounting for 58.93 million shares worth N295.85 million.
Zenith Bank came second with a turnover of 39.04 million shares valued at N664.64 million, while Access Bank traded 38.30 million shares worth N233.62 million.
Guaranty Trust Bank exchanged 29.77 million shares valued at N804.63 million, while UAC Property sold a total of 20.07 million shares worth N22.482 million.
In all, investors traded 279.63 million shares valued at N2.68 billion in 3,498 deals.
This was higher when compared with 128.96 million shares worth N1.18 billion transacted in 3,118 deals on Wednesday.

FCTA Warns Apo Pantaker Market Plot Owners to Develop or Risk Revocation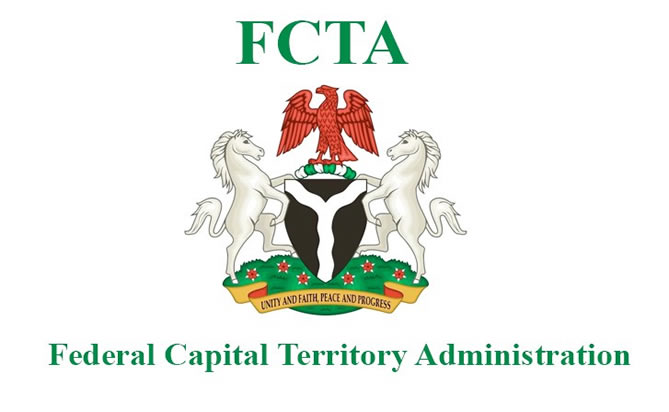 By Laide Akinboade, Abuja
The Federal Capital Territory Administration (FCTA), yesterday warned owners of plots in Apo-Dutse pantaker site to develop their plot within one month or risk revocation of their plots.
The Senior Special Assistant on Monitoring, Inspection and Enforcement to the minister of FCT, Ikharo Attah, lamented that after the administration spent the state resources to clean up the market, most of the owners of plots in the site haven't taken possession of the plots.

He revealed that about 150 illegal shanties and shops were removed yesterday.
"We returned back to Apo-Dutse pantaker market to after spending several days to remove the illegalities on plots of land and we return back for a mop up exercise but somehow we are not too please that most of the allottees have not taken over their land, the Minister of FCT Malam Muhammad Bello, is very bitter and unhappy, because most of the allottees have not taken over their land and he is spending state resources to do the cleanup exercise in terms of buying diesel and paying personnel allowances, servicing the machines etc.
What we are hearing is that some of the allottees are speculating with their land and this cannot continue and is unacceptable.
"People who have gotten land in this place and are waiting for us to clear it should immediately report to Development Control, within the next one month. Not just fencing the land but also getting building plan approval and building on it. They should not leave the land vacant for too long, people are going to go in here, we will be recommending to the FCT Minister and pleading with him that if in the next one month we do not see meaningful development in terms of fencing and ground breaking for structures because the Minister is spending huge amount of state resources to cleanup. And those who have properties are not taking it over. The Minister should revoke the land.
"The only way you can get them to move out of here is for the plot owners to take over their plots and start development. As long as the plot owners are speculating then pantaker and miscreants will take over their plots," Attah stated.
On allocation of alternative to the Association of scrap dealer, Apo-Dutse pantaker market, he noted that the Minister is considering it and they should be patient.
But he warned them against operating with babanbola because it paints them in bad light.
The chairman Association of scrap dealer, Apo-Dutse pantaker market, Anas Ismail, while fielding questions from journalists, he said his people are not regrouping rather they are packing their belongings.
He said they have already written to the Minister to please give them more time to pack their things.
Bala Haruna, Secretary General Apo Dutse pantaker market, also collaborated with what their Chairman said he said nobody came back, that they are dealing with so many things which include cars and others and it will take them some time to pack them.
He also appealed to the Minister to consider their request of allocating a land to do their business.
He also revealed they are over 10,000 scrap dealers in the market.
Downstream Sector:  FG's Deficit Spending to Rise by 106%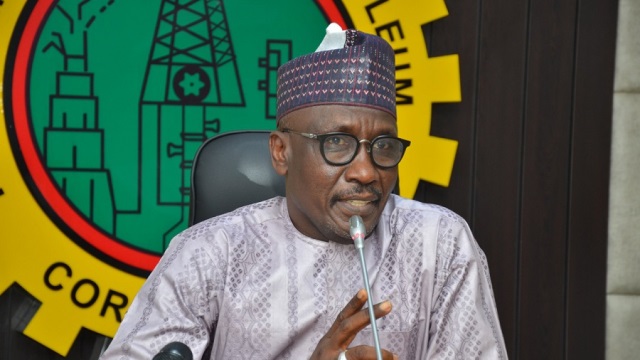 There were indications over the weekend, that the Federal Government's deficit spending in the downstream sector will increase by 106 per cent as landing cost of petrol rise to N315.46 per litre, from N295 per litre.
The most recent driver of the trend is the recent increase of freight rate to N20.46 per litre, from N10.46 per litre.
At the current price of N165 per litre of petrol, the government through the Nigerian National Petroleum Corporation, NNPC Limited, pays about N295 per litre as an under-recovery or subsidy.

But the level of government exposure would hit the roofs at N315.46 per litre, as the government has already expressed commitment to paying the new rate from June 2022.
Already the petroleum industry authorities are said to be racking their heads on ways and means to pay the new freight rate which was not provided for in the 2022 budget.
A top industry source, who pleaded anonymity, said: "The government has made a pronouncement after considering different options. Consultations are still ongoing. Let us wait and see what happens."
The officials of the Nigerian Midstream and Downstream Petroleum Regulatory Authority, NMDPRA, created in August 2021 in line with the Petroleum Industry Act 2021, did not respond, at the weekend.
NMDPRA, had earlier stated: "President Muhammadu Buhari has considered and approved the upward review in freight rate for transporters to alleviate the challenges associated with the distribution of Premium Motor Spirit (PMS) nationwide.
"The approval was after due consultations with industry-wide stakeholders at the instance of the Nigerian Midstream and Downstream Petroleum Regulatory Authority (the Authority).
"The review was necessitated by the upswing in the global price of petroleum products especially Automotive Gasoil (Diesel) and its implication on the cost of transporting Premium Motor Spirit (PMS) nationwide.
"Consequently, the Authority wishes to advise that in line with the mandate of the Authority as prescribed in the PIA (Section 31(i)) to develop and enforce a framework on tariffing and pricing for natural gas and petroleum products, the transporters freight rate has been reviewed to reflect current market realities.
"The revised freight rate takes effect from 1st June 2022 while still maintaining the current regulated PMS pump price of N165.00/Litre.
"An Inter-agency Team is being constituted to ensure reconciliation and payment of outstanding transporters claims in line with established payment procedure under the Bridging Fund Scheme. NNPC, the sole supplier of PMS, has maintained over 32 days of sufficiency in-country.
"We believe the increase in transporters freight rate will further encourage Nigerian Association of Road Transport Owners (NARTO) and other stakeholders to deploy more trucks to transport PMS nationwide to ensure adequate supply of the product".
In any case, the Independent Petroleum Marketers Association of Nigeria (IPMAN), has blamed ongoing petrol scarcity across the country on supply shortage and the high cost of running their operations.
IPMAN Public Relations Officer, Chief Chinedu Ukadike in a chat said most inland depots were dry and had no product from Lagos and other coastal depots.
Chief Ukadike stated that the high cost of freighting the product from the southern depots has also made it impossible for marketers to operate profitably despite the recent N10.46 per litre rate hike by the government.
According to him, "Depots in Makurdi, Enugu, Mossimi and Owerri cannot access petroleum products because they cannot be pumped. Since our refineries are bad, products are no longer being pumped through the pipelines. It cost marketers close to N40 per litre to freight the product to the stations from the South and that is after buying it for N162/litre from the private depot owners."
The Executive Director, NMDPRA, Ugbugo Ukoha, who inspected facilities in Lagos, had said: "When we observed that the high price of diesel poses a big challenge in the movement of other products, we made the representation to the minister of state for petroleum and Mr. President graciously approved that the freight rate for trucks is increased."
"There is an addition, which we will apply to the different routes to enable trucks to move to docks easily with less burden. With these kinds of efforts from the government, we can only continue to appeal to operators within this industry to play by the rules.
"PMS is a regulated product and the prices are fixed. The ex-depot price is known. The pump price remains N165 and the authority is ever ready to enforce those rules. So, we will continue to urge Nigerians to keep within these operating rules."
But industry leaders, who pleaded anonymity, said the government must have made adequate plans before declaring its commitment to paying the new freight rate.
Also, in a telephone interview over the weekend, the President, NARTO, Yusuf Othman, said: "The situation in the downstream sector is very critical, due mainly to the high cost of diesel. We thank the government for coming up with the new freight, which we hope will go a long way to enhancing operations."
"Indeed, we are hopeful that it will enable our members to deliver petrol to all parts of the nation, which has been constrained in the high price of diesel."
Oil Production Stagnates at 65% of 2022 Budget Benchmark
By Joseph Amah, Abuja
Nigeria's oil production averaged 1.22 million barrels per day in the first five months of 2022, about 65.2 percent of the 1.88mb/d production benchmark set in the 2022 Budget, latest data has indicated.

The volume was also far short of the 1.772mb/d oil production quota allocated to Nigeria by the Organisation of Petroleum Exporting Countries, OPEC.

The low production meant that the country received just $93.9 million from crude oil export in the first quarter of 2022, about 36.9 percent
less than the $148.7 million earned over the comparative period in 2021.
This is despite crude oil trading at its two year highest point.

The country's low oil production has been attributed to lack of investment in the industry and high level of oil theft in the Niger Delta region.
Latest figures from the Nigerian National Petroleum Corporation (NNPC) Limited show that in 2021 alone, Nigeria lost over $4.
01 billion to oil thieves while the figures also show that this year alone, about $1.5 billion has been lost to the vandals.

Speaking on the situation recently, the Group Managing Director of the Nigerian National Petroleum Corporation (NNPC) Limited, Mallam Mele Kyari said the increasing rate of vandalism has caused massive disruptions in oil production, noting it was the worst the country has ever witnessed.

According to him, "As we speak now, there is massive disruption to our operations as a result of the activities of vandals and criminals along our pipelines in the Niger Delta area. This has brought down our production to levels as low as we have never seen before.

"Today, we are doing less than 1.15 million barrels per day simply because some criminals decided that they should have some infractions on our pipelines. That is clearly the biggest form of business disruption that we are facing today.
The certifications that we have today around our systems and processes should be able to respond to this and part of the response is to bring in the best framework possible to contain the situation".

Also speaking on the situation, the Nigerian Upstream Petroleum Regulatory Commission (NUPRC), disclosed that about $3.27 billion worth of oil has been lost to vandalism in the past 14 months.

The Commission disclosed that most of the crude oil losses came from Bonny Terminal Network, Forcados Terminal Network and Brass Terminal Network.
The Chief Executive of NUPRC, Engr. Gbenga Komolafe, said the government was determined to end the menace so that the country can benefit from the rising price of oil and also to protect the environment from oil spills.
According to him, "the issue of oil theft has become a very worrisome issue to the government of Nigeria and I believe to you as investors too".

Komolafe stressed that it was important that the government and the oil companies' work together resolve the issue especially on the
agreed volume of oil lost to vandals as the issues strike at the heart of Federation revenue".
As part of efforts to tackle the problem, the Federal Government two months ago deployed a joint task force made up of the Nigerian Navy and the Army to the region. The move has yielded very little result as production has failed to improve.
This has prompted the call for the deployment of cutting edge technology to battle the oil thieves.

To this end, the CEO of Kenyon International West Africa Ltd., Victor Ekpenyong disclosed that it has developed a home-grown solution to end oil theft and vandalism in the country.

He explained that the solution, which the company refers to as Idle Well Management Solution, is currently being deployed in some oil fields and has proved cost effective and efficient.

"The solution includes installation of anti-theft devices on well heads that makes it impossible to steal crude or vandalise well heads. If the solution is adopted across oilfields, oil production will take an upward swing and enable Nigeria to benefit from the rising oil prices. Nigeria has the capacity to produce nearly 2.5 million barrels of oil per day, but now, it is struggling to produce one million plus barrels a day".  

On the government side, the CE, NUPRC, Engr. Gbenga Komolafe last week set up a committee on the reactivation of shut-in strings in the country.
Komolafe explained that the country has suffered significant losses in crude oil production especially in land and swamp terrain due to economic sabotage.
He said there are about 3,000 shut-in strings across the industry that could easily be reactivated.

"A major consequence of this nefarious activity is the declaration of force majeure at Bonny Oil & Gas Terminal, BOGT and shut-in of wells from fields evacuating through the Nembe Creek Trunk Line, NCTL and the Trans Niger Pipeline, TNP. A consequential effect of this menace is that the nation only achieved about 60 percent compliance with Technical Allowable Rate, TAR and 72 percent of its assigned OPEC quota.

"On the other hand, the socio-economic impact of production and associated revenue losses to both government and investors is a deep cause for concern for all stakeholders.

"The challenges that stem from this issue include: Threat to national and energy security; Erosion of global competitiveness and ease of doing business; Rise in unemployment across the industry; Increase in conflicts due to proliferation of arms; Widespread HSE and community concerns etc".

He noted that "in light of these issues and government's production target of three million barrels of oil per day in three years, the NUPRC has developed regulatory initiatives and optimization strategies aimed at decreasing this menace to the barest minimum in the short run, and eventual elimination in the long run. The strategy involves various industry stakeholders and cuts across techno-socio-economic and security initiatives. It is my utmost belief that the impact of these joint strategies would be felt across the industry in a few months.

"Against this backdrop, the initiative to conduct an industry-wide integrated study on the reactivation of shut-in strings was conceptualised in the Commission and approved by me as a low hanging strategy to gain incremental production. Our analysis shows that we have over 3,000 shut-in strings in-country with huge potential to boost production in the short term (i.e six months), midterm (i.e one year) and long term (i.e over a year)".