NYSC: A Standing Ovation For An Outstanding Public Institution
  By Josephat Agadihe
THE outbreak of the Nigerian civil war between 1967 – 1970 brought incalculable damages to the lives and property of Nigerian citizens. Both the economic, psychological aswell as the political structure in the war ravaged country were left in despicable barbaric ruins.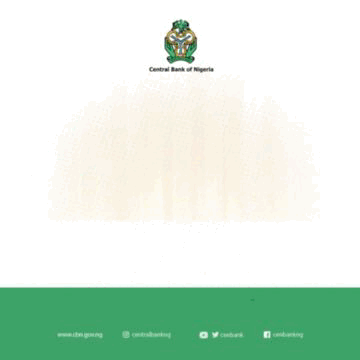 The South East region were nonetheless, the worst hit in terms of the quantum of several innocent lives lost to the barrels of gun.
At the seemingly end of the war which lasted for about three years, the need for national reconciliation and reconstruction of the damaged country cannot be over emphasized.
As such, the then head of state, General Yakubu Gowon in his thoughtfulness and honest desire for national unity and intergration through enactment of *Decree No 24 founded the National Youths Service Corp in 1973.* The compulsory one year national service on all Nigerian graduates was meant to address the frayed nerves that followed the three years needless war. For effective result, potential student corpers were posted to regions outside their own region or tribe. No doubt, the programme, lived up to the high standard of its core aims and objectives and Nigerians were most happy for it.
It is worthy of note that NYSC since inception, has demostrated high level discipline in the management of its affairs to the cheering applause of Nigerians. As corruption and corrupt practices were taking its tolls on Nigerians, the Nysc has remained unbent, dispassionate and maintained an untainted hands while delivering on its statutory mandate. The reason for such an unprecedented record may not be far fetched hence at the helm of affairs of the body is an incorruptible Army General who is not ready to play the usual Nigeria illicit ball.
NYSC as a federal institution remains an outstanding agency of the federal government which has readily disgraced and humiliated the political class adjudged to be main engine oiling the wheel of corruption in Nigeria. In many instances than one, Nysc had boldly and most courageously botched criminal attempts by politicians to smear its intergrity and fame.
The first case which came to limelight was a Minister, Kemi Adeosun who suffered cold humiliation as the body made bold to expose her false Nysc certificate. All frantic efforts made through prominent persons who matter in Nigeria to save her face ended in a terrible fiasco as Nysc refused to yeild to any gratification. She finally lost the battle and honourably, resigned in the interest of national intergrity and institutional wellbeing of Nigeria.There are yet more other notorious cases but the recent case in Enugu state appears to be the one attracting both national and international glamour.
Sequel to the build up of the 2023 general election, Mr Peter Ndubisi Mbah, a governorship candidate, in forwarding his documents to the Independent National Electoral commission for clearance, submitted a copy of his purported Nysc discharge certificate to the commission. Elections were held and result declared by INEC who held out Mr Mbah as the winner of the March 18th Governorship election of Enugu State. The city boiled with serious condemnation and attack against the Enugu INEC especially giving the fact that the result after serial manipulations was taken to Abuja for reconciliation.
Dissatisfied with the outcome, Hon.Barr. Chijioke Edeoga who contested same governorship election under Labour Party proceeded to the court where he filed his objections before the Governorship Election Petition Tribunal, Enugu. Ground one of his petition was that Mr Peter Mbah was ab initio, not qualified to run for the office of the Governor having submitted a forged NYSC certificate contrary to S.182(1) & (j) of the 1999 constitution of Nigeria( as amended). At the trial, the Nysc made it to the court whereof its Director of certification testified to the effect that the NYSC discharge certificate being paraded by Mr Peter Mbah was indeed, not issued by the body. He tendered both the original copy which Mr Mbah was to collect had he finished his service year and juxtaposed same with the forged copy. The body stood its ground especially giving the fact the Mr Mbah had dragged her to the court for a Twenty Billion naira defamatory suit. What a ridiculous action of a desperate man seeking to lead his people.
Unlike the Nysc, a corruptibly driven organisation called the Director of Security Services(DSS) shamelessly appeared before the Enugu tribunal to justify Mr Mbah's forged certificate. The agency has since then received acerbic criticisms from Nigerians who wished for the complete scrapping of the body for being an incubating ground for corruption in the system.
It is therefore submitted with respect that a new Nigeria can be possible if all federal institutions can emulate the enviable track record of the National Youths Service Corp while entirely closing down the office of DSS as they obviously serve no purpose than strenghtening the evil root of corruption in Nigeria. Enough of their rougish antecedents!
CBN's Monetary Policy Committee Meeting and the Frenzy?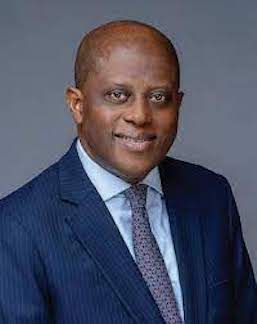 By Ademola Oyetunji
The atmosphere in the Nigeria's financial sector is in a state of frenzy. Stakeholders are befuddled on why the apex bank's monetary policy committee have not met. This is because the CBN had twice postponed the meeting under the leadership of its new Governor.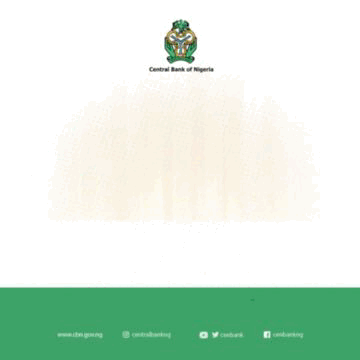 The first postponement scheduled to hold shortly after the appointment of Mr.
Cardoso and his four deputy governors, was obviously put on hold to enable them settle down. The reason could also be that the new management team needs time to study and digest President Tinubu's 8-point agenda and current trends in the financial system to align them with his vision.
Mr. Cardoso at the NASS screening had promised to ensure the independence of CBN. He also pledged to ensure that the CBN under his watch will play its role as a catalyst for growth, and adviser to the government. He said "his-CBN" will shy away from interloping responsibilities.
It is also a common knowledge that President Tinubu had ordered a clean house of the Bank believed to have veered of its mandate under the immediate past governor.
It is also a public knowledge and concern that the Naira has been under attack by speculators and rent seekers, a chronic headache for the Bank's new helmsmen. Forex illiquidity has also become malignant. Thus, convening the MPC meetings amidst these challenges may not be an immediate priority, rather they have been unobtrusively addressing and stabilizing the financial sector. The gains of these efforts are visible, though the parallel market is still chaotic.
The postponement of what was supposed to be its last meeting for the year further heightens the palpable fear and uncertainties of the consequences of the MPC not meeting. Stakeholders' fear cannot be dismissed as Nigerians battle economic hardship, rising food inflation and unbridled Naira depreciation.
However, the CBN Act 2007 section 12 saddles the Committee to ensure price stability and support economic policy of the federal government. The Committee consists of the Governor as the chairman, the four deputy governors, two members of Board of Directors, two members appointed by the Governor, and two members appointed by the President to formulate monetary and credit policy.
It is the highest policy making organ of the Bank responsible for reviewing economic and financial conditions in the economy. It also determines the appropriateness of policy applications in short to medium term, and regularly reviews Bank's monetary policy framework, and adopt changes when necessary.
The Act mandates the Committee to communicate monetary and financial policy decisions effectively to the public and must ensure the credibility of the model of transmission mechanism of monetary policy. It is to meet bi-monthly, except otherwise (as it is the case presently) or on emergency.
Until the appointment of the present CBN Governor, the Committee had met four times under the last dispensation. It is also a public knowledge that boards of federal parastatals and agencies were dissolved by the President with many yet to be reconstituted. The CBN board is one of those dissolved and yet to be reconstituted, neither is it a public knowledge that the President has nominated his two candidates.
Hence, the Bank presently does not have the required number to form a quorum, nor the Governor and his deputies have the constitutional mandate to overtly make certain monetary policy decisions without the approval of the Board.
The concern by the public is normal, particularly the way economic saboteurs have been attacking the Naira and manipulating the parallel forex exchange market. The concern is also noted considering the latest inflationary figure, 27.33%, released by the National Bureau of Statistics (NBS).
But to allay the fears of the public, the Bank's spokesman, Dr. Isa Abdulmumin had on the eve of the scheduled September MPC meeting issued a press statement to announce its postponement. He regretted any inconvenience the change in date may have caused the Bank's publics.
The hullabaloo over non-holding of the meetings may have been misplaced but expected. And with Nigeria's current economic reality, it behooves the economic managers to be strategic in meeting economic saboteurs at their wits ends.
Notable economists and financial technocrats have entertained worries over continuous postponement of the organ's meeting. They believed it may further heighten economic uncertainties. Mr. Boluwafemi Agboladun, a chartered accountant, expressed fears that the silence from the Bank amidst economic turbulence is unsettling as no concrete reason was given for not holding the meetings.
He was however quick to add that the strategy adopted so far by the new management of the Bank is yielding positive dividend. There is stability in the forex market, and Naira exchange rate is no longer volatile. The strategic management adopted by the CBN so far, he noted, is commendable, making currency peddler unsure of what next is coming out from the Bank.
Agboladun also felt that the new CBN Governor may have decided to start the new year with his own monetary policy calendar after he would have gotten a clear heads-on of the fiscal direction to align it with his monetary policy philosophy. He stressed that, it is better for the CBN and the government to have a clear distinction in roles, unlike the muddled and overlapped responsibilities witnessed in the last administration.
Feranmi Deepak, a public commentator, was not surprised that the meeting, though statutory, has suffered two postponements. He was only worried that the outcome of the meetings would have avail the public of the monetary policy direction of Mr. Cardoso, as it would have road mapped investment decisions by local and foreign investors.
The CBN, he observed, may also be taking its time coming out with its agenda. This, he noted, may be due to the ongoing economic diplomacy drive of the President who has been unrelenting in his travels, marketing Nigeria. Therefore, the CBN, he said, "may be collating all he has been saying to the investing community to develop its monetary policy roadmap as government banker and advisor".
He was optimistic that the MPC meeting would assume its normal mode next year, when probably the President in his wisdom would have reconstituted the bank's board to allow for normalcy in its calendar and restore stability in the financial sector.
*Ademola Oyetunji writes fro
RARE, RADICAL BATTLER TAKES A BOW: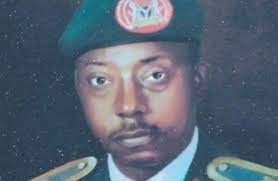 MC ALLI: 1944-2023
By Tunde Olusunle
The uncanny combination of his names which featured Christian and Muslim epithets was sufficiently intriguing to tickle my curiosity and inquisitiveness. He had become a notable public figure back in 1986 when Nigeria's military President, Ibrahim Badamasi Babangida appointed him military Governor of the old Plateau State.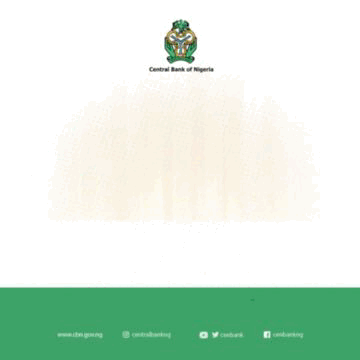 Seven years thereafter he was catapulted to the position of Chief of Army Staff, (COAS) under the regime of Sani Abacha. Abacha had upended the Interim National Government, (ING), hurriedly cobbled together by the departing Babangida in August 1993, as he bowed to popular pressure to disengage. This clamour became more rancorous following Babangida's mismanagement of the "June 12, 1993 election," which was patently won by the charismatic multibillionaire business mogul, Moshood Kashimawo Olawale Abiola, but summarily annulled by Babangida.
In a military dispensation, the office of COAS is nominally and politically the Number Four position. There is a "Chief of Staff," Supreme Headquarters," (CSSH), or a "Chief of General Staff, (CGS)," in the Number Two placement. There is also a Chief of Defence Staff, (CDS), who often doubled as the coordinating hub of the three military services, the army, navy and airforce. He was therefore labelled "Chairman, Joint Chiefs of Staff, (CJCS)." He was Number Three in the political hierarchy of a military government. Professionally and operationally, however, the position of COAS was the de facto Number Two. He superintended over the army, easily the largest defence and fighting arm of the military complex. He reported directly to the Head of State, who was concurrently the Commander-in-Chief of the Armed Forces.
Historically, the COAS was always also a Member of the nation's highest policy and decision-making organ in a military government. The body has been variously christened over decades of military rulership. It was at some point the "Supreme Military Council," (SMC), and later the "Armed Forces Ruling Council," (AFRC). Abacha opted for the designation of the body as "Provisional Ruling Council," (PRC). The COAS is a highly regarded and influential office popularised in the past by military greats like Yakubu Jack Gowon, Hassan Usman Katsina, Theophilus Yakubu Danjuma, Alani Ipoola Akinrinade, Babangida, Abacha himself and Aliyu Mohammed Gusau.
Abacha named Mohammed Christopher Alli, then a Brigadier-General his COAS upon his disbandment of the ING in November 1993 and simultaneously elevated him a Major General. Alli was a battle-tested, war-toughened officer who fought in the fiesty Nigerian civil war between 1967 and 1970, and commanded a battalion even as a fresh joiner into the military. Alli had also served as Nigeria's Defence Attache to Zimbabwe; Director of Military Intelligence, (DMI) and General Officer Commanding, (GOC), of One Mechanised Division of the Nigerian Army, headquartered in Kaduna. Alli was therefore very well groomed for his new job.
I was on the Editorial Board of the *Daily Times* at the time Alli was appointed COAS. I had the added responsibility of maintaining a weekly interview page which I christened "Dialogue this Week." I had the latitude to interview reputable Nigerians across the broad spectrum of the society on topical issues. The simple mention of the name of the organisation, opened doors. Tunji Oseni, who succeeded the suave and debonair Yemi Ogunbiyi. The latter had launched a massive rebuild of the Daily Times behemoth following his appointment as Managing Director in 1989. Oseni worked hard to keep apace with Ogunbiyi's multi-pronged legacies. I therefore wrote an official letter to Alli requesting to meet and interview him. Alli replied my correspondence. It was a surprise somewhat knowing how insular the military could be. His military assistant at the time, I.I. Hassan a Lieutenant Colonel, acknowledged my letter and proposed a date for my visit early in the month of February 1994.
*MC ALLI* beamed from the name tag on the breast of his work gear when I came face to face with him. My preliminary impression of him was that he was urbane and personable. His father, he told me in answer to my preliminary banter, was a Muslim, his mother was a Christian. His bouquet of names which are popular with both religions therefore arose from this background, that intriguing mix of "Mohammed" and "Chris" (abbreviated from the original version of the name, Christopher). He displayed notable wit and diplomatese for a steely, rugged soldier. I congratulated him once again on his appointment. "You want an interview," he asked as he proferred his hand for a handshake and waved me to the visitor's seat. I responded in the affirmative.
"I'm still taking stock of this office as you probably can see," he began. "Much as I want to talk to you, I wouldn't want to respond to some of your questions with a "no comment" reply." Continuing, Alli said: "What you can do for me is to exercise some patience. There will be a lot to talk about the army just as there must be a lot to talk about *The Times!* Just wish me well as I lead and rebuild the army but rest assured I will talk to you." Alli the rare breed, cerebral combatant tactically wriggled out of the dragnet of my proposed inquiries. He did speak about sundry issues concerning his background and career though. Arising from that encounter, my article was titled "Mohammed Chris Alli: Portrait of a Soldier-Patriot" and published in the *Daily Times* of Saturday February 5, 1994.
Months after that encounter and barely one year in office, Alli was removed by Abacha and replaced by Alwali Jauji Kazir, another army General in August 1994. He was reported to have regularly nudged Abacha on the imperative for the revalidation of the "June 12, 1993" election which was clearly won by MKO Abiola. He was said to have subtly, albeit stridently pushed for the military to return to the barracks to enable democracy thrive. The totalitarian, feared and dreaded Abacha had aided the ascent of some of his military predecessors to political limelight and long coveted the highest office in the land himself. He was indeed nicknamed the *Khalifa,* (meaning the successor) on the sidelines of the Babangida regime. He wouldn't brook any suggestion to terminate his rulership under whatever description. Alli was summarily retired on the same day with Allison Amaechina Madueke, a Rear Admiral and Chief of Naval Staff, (CNS), who was also progressively-inclined like MC Alli.
After his compulsory retirement, Alli tried his hands on entrepreneurship. He established a woven sacks factory and a gas-filling plant side-by-side, in Lokoja the capital of his state of origin, Kogi State. I remember he named the latter *Mohca Gas Ltd,* a play on letters from his names. He was thus a regular caller at the historic confluence of the Niger and Benue rivers, where he had a home. Coincidentally, I had moved over to Lokoja from Lagos on a second spell, as an appointee of the sitting military administrator this time around. Paul Uzoanya Ndimele Omeruo an army Colonel, appointed me his Chief Press Secretary and Director of Press Affairs, beginning from May 1995. With Alli's more frequent visits to Lokoja to tend his teething investments, we continued to see each other more frequently. I was assured a few chilled drinks whenever I stopped by to say "hello." He famously regaled me with stories of his penchant for radical dissent against the establishment even as a young secondary school student. He would typically tell me: "… What the school authorities tried to do on that occasion ran counter to my ideals and principles. I rebelled."
Nigeria's former military Head of State and democratically elected President, Olusegun Obasanjo, tapped Alli in 2004 to serve as Administrator in the perennially acrimonious Plateau State, where Alli was once military Governor. Under the leadership of the democratically elected Governor of the state, Joshua Dariye, sectarian violence had reportedly claimed over 50,000 lives. This compelled Obasanjo to declare emergency rule, after suspending the Governor and the State Assembly. Within Alli's six month service which ended in November 2004, he developed the "Plateau Peace Programme" in collaboration with religious, ethnic and community leadership. He also offered amnesty and fiscal rewards to holders of weapons who turned them in. Alli's measures considerably helped in calming down the situation in the state.
Mohammed Christopher Alli was born on Christmas day in 1944 in Kotonkarfe, headquarters of present day Kotonkarfe local government area in Kogi State to Mallam Alli Adakwo Alaburah and Mama Rebecca Ojumori Nanashe Abayomi. He attended Trinity High School, Oguta, Imo State, and the Metropolitan College, Onitsha, Anambra State. He actually had a tinge of *Igbo* accent, a language he spoke fluently. He demonstrated early intellectual disposition, posting a well-earned Division One performance in the very competitive West African School Certificate Examination, (WASCE), in 1962.
He had his earliest military education at Fhiegehorst Isaufboren, West Germany between 1966 and 1967, and the Nigerian Defence Academy, (NDA) in 1967, where Abdulsalami Abubakar who later became Nigeria's Head of State was his course mate. Alli attended the "Platoon Commander's" course in Westminster in the United Kingdom in 1971, and the "Unit Commander's" training in Pakistan in 1975. He was at the Command and Staff College, Jaji, Kaduna State, a tri-service military training institution, in 1978 and the National Defence College, (NDC), India in 1990. He obtained a masters from the University of Allahabad, Pakistan, to understanding his deep-seated inclination towards scholarship.
Alli began his working career as a laboratory assistant with "Kirkpatrick and Partners" in Kaduna, after a failed attempt to secure a job at Eastern Nigerian Broadcasting Corporation in Enugu. He also served as "archive assistant" in the Kaduna-based National Archives. His attempt to enlist in the police was opposed by his father, even as he secured an appointment as a non-commissioned officer in the fledgling Nigerian Airforce. Fortune smiled on Alli in 1967 when the civil war began. He applied for a short service commission in the army and was admitted. Thus began his odyssey in the Nigerian Army. He authored a very courageous and profound book of over 400 pages titled *The Federal Republic of Nigerian Army: The Seige of a Nation,* published in 2001. He was also member of the Editorial Board of the reputable *The Guardian* tabloid which flaunts itself as the "flagship of Nigerian newspaper journalism."
Years after he hedged from obliging me an interview, Alli became an interviewer's delight. He was famous for his engaging frankness, broad perspectives and refreshing profundity on a wide canvas of issues. He sadly passed at a military hospital in Lagos in the morning of Sunday November 19, 2023, a little over a month to his 79th birthday. Encomiums have continued to pour from across the world. The Nigerian Army has declared a three-day mourning period in his honour during which all flags in all Nigerian Army formations are to fly at half-mast. Alli's uncommon insights in the variform military, security, intelligence and administrative sectors, will be sorely missed. So will be his unwavering patriotism, untiring nationalism and undying commitment to the growth and progress of Nigeria, a country he was willing to die for.
*Tunde Olusunle, PhD, poet, journalist, scholar and author is a Fellow of the Association of Nigerian Authors, (FANA)*
AFRICA IN THE TURBULENCE OF A WORLD IN SEARCH OF DIRECTION 
By Benson Upah
I am delighted to be part of the 2023 annual lecture series of the Society for International Relations Awareness (as a discusant) put together by its highly resourceful and energetic President, Comrade Owei Lakemfa, veteran journalist, renowned columnist, a leading socio-political influencer and former General Secretary of OATUU.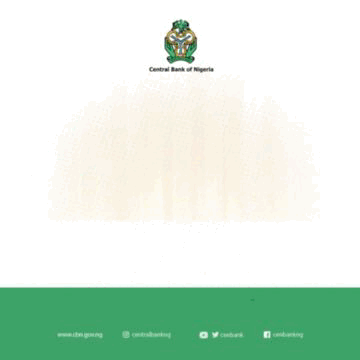 It is a fitting tribute to his organisational ability and the growing list of his network that today's event is being chaired by the highly-regarded Ambassador-Emeritus, His Excellency Ambassador Brownson Dede and another equally highly-regarded Ambassador-Emeritus, His Excellency, Ambassador John Kayode Shinkaiye and His Excellency, Dr Kayode J. Fayemi, immediate past Governor of Ekiti State (now lecturer at one of the ivy-league universities in London) as the lecturer in the massive auditorium of the Ministry of Foreign Affairs brimming with serving and retired diplomats and other distinguished guests. It attests to the seriousness of today's business.
In my view, there are three assumptions pertaining to the topic of discussion, _Africa In The Turbulence of A World In Search of Direction_ .
The first is that the world is in a state of turbulence distinctly unique from previous turbulences. The second is that the world is in need of a direction. The third is where Africa is expected to be in the midst of it all.
Turbulence is a natural phenomenon that has engaged Physics over time and will continue to be of interest to mankind for its "chaotic behaviour" and it's "complex, a-periodic and deterministic" mood (John Lumley : Cornell University). Turbulence is associated with cataclysm or instability of tsunamic proportions but of transient nature and attributed to "…the instabilities of some basic luminar flow" (Ai-Kady Tsinober: ResearchGate). Serious work on turbulence is said to have begun sometime between 1889 and 1903 (Francois . G. Schmitt).
In summary, "turbulence is a state of confusion and disorganised change" which the Collins Dictionary sums up as "confusion, turmoil, unrest and instability".
However, we are gathered here today not to talk about geological formations or malformations or physics in quest of predictions or interpretations of their make-up but extreme or severe violent situations or grave multi-dimensional social disorder created by our politics, decisions, greed, selfishness and selfrighteousness.
Indeed there cannot but be turbulence "in a world consumed by displays and the ceaseless chatter of fast inter action, the melodic elegance and emotional symphony", writes Go-Ramblers.com.
Turbulence occurs as a result of collision of ideas, beliefs, policies, hegemonies or civilisations in pursuit of power. Turbulence has been with us since man started organising himself into society(ies) and conquering his environment. The resultant effects have been massive disruptions of systems, indescribable destructions, and often the collapse of empires and emergence of new ones.
In the 20th century alone there were two world wars that led to consequential global power shift, the collapse of Ottoman and British empires respectively. Preceding the wars were other wars in Europe, Africa and Asia, though of lesser magnitude and destruction but nonetheless of great significance. In the much older world, Mali, Ghana, Songhai empires collapsed as indeed Greek and Roman due to a combination of reasons already adduced, lending credence to the Mats Berdal summation that "Attempts to comprehend, through empirical inquiry and philosophical reflection, the likely effects of deeper, seemingly unstoppable processes of socio-economic change on patterns of violent conflict within and across societies are not new" (How "New" Are "New Wars"? Global Economic Change and the Study of Civil War)
Indeed, under the watch of the UN, we had one of the longest and most intense ideological confrontations in history with over a dozen proxy wars to the bargain…the clash between the West and the East, capitalism and socialism. The collapse of the Soviet Union which effectively marked the end of socialism as a global fighting force did not necessarily lead to a peaceful world either, reinforcing my belief that turbulence is inherently pàrt of human nature. Infact, while Russia was nursing its wounds( from the collapse of Soviet Union), China was re-strategising and re-positioning, preparatory to launching itself on the global stage as an economic super power. Today, it is both an economic and military super power.
From the ashes of the Soviet empire, Putin, a thoughtful and proud Russian, over time rebuilt and repositioned Russia as a global military force to rival the US military might even as Colin Powell (Chairman Joint Chiefs of Staff) had said then that only the size of the Russian empire had changed, that Russia had the wherewithal (like the US) to destroy the world within 15 minutes. Today, Russia has a nuclear arsenal second to none. This in itself has always been considered a threat by the West despite the fact that Russia had "opened" up.
Some however, hold the view that the immediate and more significant threat has been the triumphal mentality of the West under the leadership of the US, which against all grains of wisdom and in utter violation of agreement reached with Russia (not to expand the NATO frontiers), has all but annexed the former member-states of the great Soviet Union in the name of NATO membership, a move Russia persistently protested against on the basis of national security concerns but was ignored. Putin captures the mood here thus:"The history of the West is essentially the chronicle of endless expansion. Western influence in the world is an immense military and financial pyramid scheme that constantly needs more "fuel" to support itself, with natural, technological and human resources that belong to others. This is why the West simply cannot and is not going to stop. Our arguments, reasoning, calls for common sense or proposals have simply been ignored" (his address to the plenary session of the 20th meeting of the Valdai International Discussion Club in Sochi 2023).
However, attempts to make Ukraine a NATO member have not gone on very well and today we have a hot war between NATO and Russia in its second year even as Putin exonerates Russia of blame: "We are compelled to respond to ever increasing military and political pressure…It was not us who started the so-called 'war in Ukraine'…" (his address to the plenary session of the 20th meeting of the Valdai International Discussion Club in Sochi 2023).
It has been a war into which virtually everything (boots, projectiles, technology etc) from at least 35 countries has been thrown (32 from the West and 3 from the East).
And for the first time after Hiroshima and Nagasaki, we have come really close (closer than Cuba) to the possibility of the use of nuclear weapons, close enough for Putin to say the lessons of history have not been learnt:
"In the early 21st century, everybody hoped that states and peoples had learned lessons of the expensive and destructive military and ideological confrontations of the previous century, saw their harmfulness and the fragility and interconnectedness of our planet, and understood that the global problems of humanity call for joint action and the search for collective solutions, while egotism, arrogance and disregard for real challenges would inevitably lead to a dead-end , just like the attempts by more powerful countries to force their opinions and interests onto everyone else. This should have been obvious to everyone. It should have, but it has not. It has not" (Putin's address to the plenary session of the 20th meeting of the Valdai International Discussion Club in Sochi 2023).
While some might accuse Putin of being sentimental, it is a trite fact that "We learn from history that we do not learn from history" (Georg Hegel).
If Putin's initial remarks were considered as indirect, he came in the open and unmistakably belligerent in subsequent comments underscoring the gravity of the situation:
" The United States and its satellites have taken a steady course towards hegemony in military affairs, politics, the economy, culture and even morals and values. Since the very beginning, it has been clear to us that attempts to establish a monopoly were doomed to fail. The world is too complicated and diverse to be subjected to one system, even if it is backed by the enormous powers of the West accumulated over the centuries of its colonial policy. Your colleagues as well —-many of them are absent today, but they do not deny that to a significant degree, the prosperity of the West has been achieved by robbing colonies for several centuries. This is a fact. Essentially, this level of development has been achieved by robbing the entire planet".
Today, another hot war has erupted in the Middle East between Israel and Hamas with their traditional allies in tow and the possibility of the war escalating and spreading to other regions.
The two hot wars are by no means the only flash points in the world. There are a dozen other places considered to be high -risk including Taiwan, South China Sea, North Korea, Iran, Syria, Yemen, etc, prompting the formation of emergency geo-political organisations including AUKUS. At some point, thoughts were had of extenting NATO membership to Japan even as Japan is not contiguous to the North Atlantic! Across Africa and Asia, there have been other wars in various stages prompting some to conclude that the world is in a desperate situation.
However, others argue that "there are no desperate situations; only desperate men" (Joseph Goebbels). Putin seems to share the view that the situation is not desperate even when his actions speak to the contrary. At Sochi, he had said:
"I am confident that humanity is not moving towards fragmentation into rivaling segments, a new confrontation of blocs, what ever their motives, or a soulless universalism of a new globalisation. On the contrary, the world is on its way to a synergy of civilisation-states, large spaces, communities identifying as such".
In spite of Putin's seeming optimism, Einstein is among those who subscribe to the notion that "the world is a dangerous place to live, not because of the people who are evil, but because of the people who dont do anything about it" (Albert Einstein).
Not a few share this philosophy including Putin who is seen as having risen to the threat posed by the West, bullet for bullet, projectile for projectile and boot for boot.
The confrontation is by no means limited to the military domain. The US has rallied the West in its policy of containment, curtailment and encirclement of China just as the West has slammed unprecedented sanctions on Russia even as their economies run into recession as a result of these sanctions.
In Africa, there is a renewed rivalry between the West and the East (led by Russia and China) on the one hand and the familiar Western landlords. Political, economic and military advantages are at the heart of it all. There are also wars, insurgencies and other threats internal to these African countries.
In light of these irreconcilable differences around the world with everybody's finger on the trigger, the world might truly be in some significant danger and accordingly has need of a new direction. But more importantly, where does that leave Africa?
First, the direction the world is presumed to be in need of. In my view the world is in need of more integration, co-operation, and collaboration in all spheres of human endeavour to end hunger, poverty, want, disease, ignorance and discrimination. But wait a minute, this is the view of the doves, and although in the majority, they have little or no say in the affairs of the world even as Putin says, "we stand for equality, for diverse potential of all countries". In summary therefore, the integrative view will be no more than a sermon preached from the oak-panelled chamber of the United Nations General Assembly which the more powerful countries will shrug off with a familiar smugness.
Accordingly, not a few think the world will increasingly get more violent, bitter and polarised with regional military and socio-economic organisations such as NATO and EU not masking their interests which are often downright insular and selfish. This pits the West against the rest of the world, much of a febrile world. The renewed and unmasked herd behaviour (or gang-up) of Western countries in recent conflicts with literally no dissenting voice from within even when the truth is so obvious, has pushed not a few to the painful realisation that the West only cares about its own skin. This inevitably raises the decibels of bitterness, polarisation and confrontation.
With time, it is most probable that regional organisations such as NATO and EU and their parallels elsewhere will take precedence over the UN which some of us predict will die a slow natural death, more out of its impotence and irrelevance than anything else. The glaring recent herd-behaviour of Western countries under the leadership of the United States and determination of some other countries to no longer "take orders any more or make their interests and needs dependent on anyone, above all on the rich and more powerful" (Putin in Sochi) will be another spark that will ignite a wave of confrontations never before seen. It will similarly trigger the formation of other regional organisations or the strengthening of existing ones like BRICS.
Like in the West, voices of citizens will continue to count for less yielding their pre-eminent position to the voices of regional partisans like Joe Biden of the United States. Resentful citizens and weaker nations will be pacified with more short-term social protection measures and quiet rebukes respectively (to fall in line or be isolated in the group). In a few words, I disagree with Thomas L. Friedman's assertion that, "We are moving from a world where the heavy eat the light to a world where the light eat the heavy" _(Understanding Globalisation: The Lexus and Olive Tree)_
The domains of confrontation will be expanded from the military to technology, economy, and culture as I have earlier mentioned. I bet this is already happening as chips are not to be sold to China or Russia. The trade in other sensitive military technology has equally been restricted, in spite of the once popular advert in The Washington Post:
"SOONER OR LATER, ALL TYRANNIES CRUMBLE
Those That Keep Putting Their Customers
On Hold Tend to Crumble Sooner" (Thomas . L. Friedman; _Understanding Globalisation: The Lexus and the Olive Tree)__
There will be nuclear proliferation in order to ensure the global spread or balance of terror. At the moment more Western countries have nuclear weapons than other regions of the world. However, a nuclear war will not be fought by the two countries with the most powerful nuclear arsenal, the US and Russia. This, however, does not preclude the use of tactical nuclear strikes on some other vulnerable targets in the manner the US bombed Hiroshima and Nagasaki.
While the possibility of the Russia- US nuclear show-down may be remote, much of it is contingent on the willingness of China to join the fray but it is doubtful that China which uses Russia as a learning curve in practically everything from opening up to taking back a break-away republic, will go for a nuclear war now. Perhaps, in the next seven to ten years when it would have achieved nuclear parity with the US. But then, wars do drop from the skies sometimes. A nuclear war will not be different.
Due to the reckless use of its power of sanctions, conscious and sustainable efforts are already been made and will be further strengthened to downgrade the global dominance of the US Dollar through "strange" alliances. This will take a while and a lot of conversation between common foes such as China and India, Iran and Saudi Arabia and other countries.
The unprecedented sanctions against Russia and its oligarchs invariably pitched the West not just against Russia but the rest of the world as well as presented the former as not a safe sanctuary for storing up fortune. However, what happens next is entirely in the womb of time but it is a certainty that a per cent age of global wealth will move from the West. However, where to and in what form, I do not know.
Contrary to popularly-held notions that governments' power or influence will be minimised by the combination of multinationals and other social forces, governments in the emerging global order will re-invent themselves through ingenious alliances with dominant forces, good or bad, to perpetuate their strangle-hold on power. It will be a world more Machiavellian and dangerous, from North to South and East to West in the name of preserving or protecting the people or their civilisations. And especially because peer-review platforms or mechanisms will be non-existent, external pressures will count for nothing. It will be a world of bullies where might is right. It will equally be a world of infinite possibilities never before seen, but largely malevolent. And benevolent too! Patricia Clavin, Professor of Modern History at Oxford argues that:
"Turbulence can push individuals, institutions, and states to their limits. History shows that it simultaneously fosters creative, pluralistic and dynamic advocacy that leads to new modes of co-operation, often in history's darkest hours".
It could also be a world in transition as there could be a global power shift in line with the view that:
"Power is not eternal. No one in the world can remain strong all the time. Man is first a child, then youth, then maturity, old age. Such is the life expectancy of states as well" (Sheihk Ahmed Yassin, 1998).
While this arguemnt is consistent with historical changes of this magnitude, another school of thought says the West will not relinquish its strangle-hold on global power so easily, not without a fight! Even though Putin says the West has lost it, the odds still favour it.
Back to the question of where Africa will be in the new contestations for power or its aftermath?
Putin gives an idea about how to take advantage of the situation thus:
"Relying on your civilisation is a necessary condition for success in the modern world, unfortunately a disorderly and dangerous world that has lost its bearings. More and more states are coming to this conclusion, becoming aware of their owns interests and needs, opportunities and limitations, their own identity and degree of interconnectedness with the world around them" (Putin in Sochi).
But does Africa have any civilisation left on which to rely as a condition and vehicle for entry and participation in this global ferment or arena?
In my view, Africa will be no more than a map, a patch on the earth—the pliant giant, raped, abused and abandoned by those who love her or despise her. Mario Puzo ( _The Godfather_ ) says that a race that allowed itself to be ground to dust is not one any would worry about.
Africa has attributed its inability to grow or develop like other parts of the world to slavery, colonialism, neo-colonialism (which Nkrumah says is the highest/last stage of imperialism) and much more recently, globalisation.
Although the reading of Karl Marx, Lenin and more recent works such as *How Europe Underdeveloped Africa* (Walter Rodney), *The Wretched of the Earth* (Frantz Fanon), *Globalisation And Its Discontents* ( Joseph Stiglitz) and other titles gives us an insight into the horrors of slavery, colonialism, neo-colonialism and the double-standards of globalisation, it is time to stop complaining about these phenomena. After an average of 60 years of independence, these are no longer acceptable excuses for Africa's miserable backwardness. We cannot continue to accept the refrain of, "they took us away". For how long?
They also took the Jews away but they said, "Never again!" The narrative has since changed for them.
It is of great importance to note that Africa's erstwhile colonial masters were themselves former colonies of other powers, some under colonialism three to five times longer than Africa was. Rather than wallow in self-pity or indulge in blame game (for their misfortunes), they set to work and became dominant world powers. Perhaps, more significant is the fact that some former colonies who got their independence the same time as most African countries have since transformed. Malaysia, Singapore and others are in this class. Although great powers such as India, Pakistan and China got their own independence much earlier but not more than 15 years before Nigeria, for instance. China, the world's wonder-country was under three different colonial masters!
However, in terms of turning situations around, I would think the US leads the pack. After a violent independence struggle against the British
and a bitter civil war, the US grew sufficiently strong enough to 'colonise' Britain, it's former colonial master as well as dominate the world.
Given these scenarios of turning situations around, I would think Africa has not done enough for itself taking a distant last with no light at the end of the tunnel. At the risk of repetition, Africa is satisfied with blaming others for its woes. When the political elite are in consensus, they blame erstwhile colonial masters. When they are not, they blame opposition politicians or imaginary enemies. Opposition politicians blame witches in their villages. The working class/peasants (in the majority) who have the power to fight or even effect a change of this irredeemably corrupt elite, blame evil spirits and are often divided along primordial lines, rationalising the sins of their leaders. In a few circumstances when they are united, each person waxes into a state of inertia, waiting and hoping for the other person to do something, thus they lose the advantage of collective power of numbers and spark to push. They also lack the power of creative thinking because they are too busy talking or making noise to do anything reasonably meaningful. It is a known axiom that a people who talk too much have little time for thinking or work.
The few geniuses, and "mad" men and women with the will and initiative to triumph, with or without government, are brutally crushed with regulations and gun-toting task forces.
Africa's problems are largely internal and they are corruption, oppression, repression, unhelpful education and the inability of the victims to effect a change of leadership. We have a predatory and narrow-minded political elite that are unrepetantly selfish and greedy, lazy and unimaginative, brutal and unforgiving (Frantz Fanon puts it more poignantly). They are impatient and intolerant of their people with little thoughts for tomorrow. They have all the vices of colonialists and none of their virtues. Their overwhelming power and influence have a paralysing effect on the people and the land. The people themselves are too docile for a meaningful fight with their traducers.
This elite are more at home with smarter and self-indulgent foreign counterparts than their own people. Often in dark blue suits and black shoes, these foreign collaborators are implacably arrogant and self-conceited. They facilitate the hitch-free movement of the stolen money or resources, provide sanctuary for their safe-keeping, tell the African elite how to spend the money and then turn around to call all of us "fantastically corrupt".
Yakubu Mohammed underscores the gravity of the role played by the local African elite when he writes:
"Economic textbooks on Africa and other poor continents of the world should be updated to take into account the role of indigenous exploiters who use their positions to pauperise their countries and kill their fellow human beings because of their insatiable appetite for money and the good things money can _bring" ( _The Guardian,_ Wednesday, September 1, 2021).
While the African elite take a significant portion of this blame, time has also come for shared-responsibility between the African political elite and their partners in crime in Western capitals. But can Africa muster the necessary will and courage to demand for the reparation of the illegal wealth stowed away or have it reinvested or will it continue on this path of whinning? Which ever decision Africa takes, it must not, never again allow their silk-suited foreign counterparts pour cigar smoke in our faces while they live off us.
The mentality of political leaders waiting for aid before doing anything, must stop even as no nation can be unto itself an island. Even some liberal scholars attest to this. Giles Bolton for instance avers that, "Aid, no matter how good can do no more than help create the conditions for development. It can't deliver it" ( _Aid and Other Dirty Business_ ) . My opinion is that aid may be good but it will take us no where for the simple reason that the aid-giver determines not only what we need, it decides what we get, and how we spend it. But that is not the end of the story. The aid-giver help us spend the aid and still asks for something bigger in return.
In light of this, the turbulence into which we are getting is a great opportunity for Africa to die a permanent death or to break even, get even….steal, take by force (if it has the courage) but certainly, to stop begging, to stop blaming! It is for weaklings. Development cannot come to Africa on the basis of pity or charity. It will come on chariot wheels with flaming fire!
There are theories and models of development but I have chosen to reduce them to two here; Market and State. Of state model, the assumption is that, "no developmental state, no development [as] the idea of a developmental state puts robust, competent public institutions at the centre of the developmental matrix" (Peter Evans 2010: quoted by Omano Edigheji in his book, _Nigeria: Democracy Without Development: How to Fix It_ ).
He similarly quotes Nasir Ahmad el-Rufai, a market-minded politician thus:
"Societies make progress when visionary leaders emerge to organise and direct collective actions for peaceful co-existence, with sensible rules, clear incentives and sanctions that enable individuals to realize their full potential".
This is illustrated further as follows:
"…countries escape poverty only when they have appropriate economic institutions, especially private property and competition….countries are more likely to develop the right institutions when they have an open pluralistic political system with competition for political office, a widespread electorate, and openness to new political leaders" (Gary S. Becker, Nobel laureate in economics in _Why Nations Fail)_
Which ever model Africa chooses to use, we should stop destroying our indigenous technology, no matter how crude. Enough of razing to the ground artisinal refineries when our sophisticated refineries cannot yield a drop of refined oil. Enough of destroying our local gun factories when our Defence Industries Corporation can only boast of beds, bolts and nuts after 50 years while it's counterparts in Brazil and elsewhere are building fighter jets. Enough of destroying other private initiatives. Enough of parading jaded market cliches like "government has no busisness in business". Indeed, government has every business in business!With an inherently weak and dubious organised private sector (Mbeki-Report On Illicit Financial Flows in Africa) we do not need a soothsayer to tell us that government and organised private sector must of necessity create a synergy.
The turbulence has and will take many dimensions including attempts to re-colonise Africa by both the West and the East. It is a golden opportunity for Africa to play the beautiful bride and for it to know there are no benevolent colonial masters or foreign partners. It is important for Africa to know that diplomacy or international co-operation is not about chastity or charity naivety. Everybody takes what they can and move on.
It is equally important for African countries to note that they do not need hymnal or harmonic peace to develop but blood and grit! I propose the emergence of sub-regional powers with the wherewithal to inspire development across their sub-regions as well as whip into line smaller or weaker nations.
Africa must decide for itself where it wants to be by making smart choices. Africa should not be scared to venture. After all, strength comes from rubble (Napoleon). "And out of the rubble comes peace" ( Marwa Al-Sabouni, a Syrian Architect).
At the beginning of this presentation, I did say that there were three possible assumptions with the first being that the world is in a state of turbulence distinctly different from the regular turbulence we know. Developments as earlier enunciated point to this. I have talked about multi-dimensional confrontations across the world in multiple domains and their potential effects including major destructions and emergence of new global power centres. In spite of the potential magnitude of the changes expected, this may be no more than a phase in the global cycle of power and therefore not extraordinarily unique after all.
The second assumption is that the world is in need of a direction. My thoughts on this àre similar to the first assumption. The world has never been a perfect place even during the Eden Garden era and the so-called Golden Age or Age of Enlightenment. The world has been in search of direction from its birth to the first industrial revolution, the second and third and then the fourth. Only "recently" in its relentlessly quest, it "found" itself on the brink of a self-destructive world of Artificial Intelligence realising just in time to step back.
The world will therefore keep on searching for a direction because it has no light of its own. The only light it gets, comes from the sun, and only for a few hours a day.
The third assumption is where Africa will be or expected to be during or after the turbulence. My take is, Africa is not new to turbulence. It was the centre of creation (Serengeti) and creation didn't happen peacefully (using the big-bang theory). Africa is one of the few places on earth that an ocean turned into a desert, and with tempratures hitting the roof in the Mediterranean/Red Sea nowadays, who knows what will happen next. Africa experienced slavery twice (first came the desert and then the ocean). Africa came under ruthless colonialism by Western powers (with the Belgian Beasts leading the pack) and at the moment coping with neo-colonialism, globalisation, disease, poverty and underdevelopment. The expected turbulence in Africa could range from nature-made to man-made. The "rebellions" in Francophone Africa are some of the things we expect aside from being sucked into the vortex of violence arising from a global military confrontation.
The point being made here is that the new turbulence ought not shock or awe or paralyse Africa (given its history) even as no two turbulence are ever the same. Nonetheless, how it weathers this new turbulence will entirely be determined by the decisions or choices Africa makes since this is expected to be some kind of participatory colonialism in which Africa is expected to have a voice if it choose to, unlike Berlin Conference of 1884 where there was no African.
Finally, in the emerging world order, in spite of the growing resentment of the weaker nations (for being bullied), and commitment of the powerful nations to be more accommodating, few powerful nations, if any, are prepared to share the perch with the weaker ones….except for the vote or the cheer from the sidelines. Weaker nations will always be reminded of the risks they face from the enemy camp if they don't fall into line in their own camp. Similarly, they would be reminded of potential isolation from their own camp, and lastly, their own people, especially during elections. Afterall, powerful countries can make things happen in weaker nations.
The last line is that all the three assumptions might seem unique and extraordinary on a scale possibly never before seen but in the cold and remorseless trudge of time, all this might be no more than another phase of existence…waiting for another phase.
_Benson Upah, a Public Affairs and Leadership Analyst, writes from bensonupah@gmail.com_