OPEC not Expecting Oil Market Conditions to Ease into 2023 
OPEC expects conditions on the oil market to remain tight into the coming year, with demand rising faster than supply, according to a report from the cartel's research department released in Vienna on Tuesday.
It said in its initial report on the oil market for 2023 that growth in demand would exceed growth in supply by a million barrels.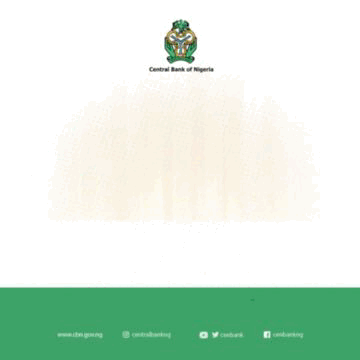 At the end of July, OPEC+, which includes non-OPEC producers, significantly Russia, announced an increase in output by 648,000 barrels per day.
Following a rapid rise in oil prices in response to the Russian invasion of Ukraine, OPEC+ came under pressure to increase output.
Aalysts, however, believe that certain members of the cartel are not meeting the targets set.
According to OPEC estimates, global demand for crude will rise by 2.7 million barrels per day, supported by economic growth in emerging markets.
Balancing supply and demand would require the cartel to produce an average of 30.1 million barrels per day, whereas analysts put OPEC output in June at just 28.7 million barrels. (NAN)
ECOWAS Parliament: Nigeria, others Seek Support for Regional Security
Nigeria is pushing for the enhancing of regional security to guarantee peace and economic growth in West Africa.
Nigeria's position is contained in its Country Report presented to the 2023 second Ordinary Session of the ECOWAS Parliament in Abuja.
It harps on the need for member countries to work together in addressing security challenges through various approaches to ensure stability.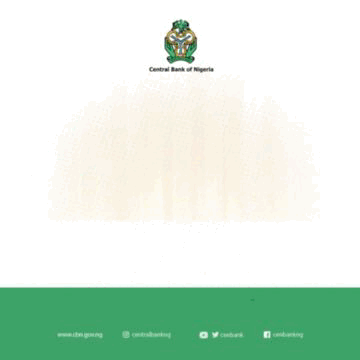 Reports says that the report was presented by Lynda Ikeazu on behalf of the Nigerian delegation.
Ikeazu said Nigeria would want to see the harmonisation of the regional security agenda geared towards a mutual linked security goals.
"Given the transnational nature of the threats, non-military peace efforts would take priority over an overly militarised approach to security.
"A military approach has had the unintended effect of protracted armed conflicts across West Africa.
"Given Chad's proximity to Sudan, ECOWAS under Nigeria's leadership will take on an active role in finding a solution to the crisis in Sudan.
"Which emphasises President Bola Tinubu's July meeting with leaders of Niger, Guinea-Bissau and Benin to discuss the security challenges in the region at the Nigerian nation's capital.
"A key element of Tinubu's likely ECOWAS agenda is the prioritising of security.
"Tinubu said in his speech that, without a peaceful environment, progress and development in the region will continue to remain elusive,'' she said.
Reports says that Cape Verde, Senegal, Cote d'lvoire and the Gambia, also presented their countries reports with key attention on regional security.
Cape Verde expressed worries that the the country is located at a crossroad of routes normally used by transnational organised criminals.
"It has numerous shelters on all the islands, which has been exploited with some intensity in the relatively recent past by drug traffickers.
"However, the state has invested heavily in securing its borders.
"Also, by relying on international cooperation, it has been determined and firm in combating the phenomenon of drug trafficking, and has been successful in doing so.
"With regards to internal security and organised crime, the state has adopted a series of measures based on the principle of zero tolerance of crime,'' it added.
For Senegal, the country said though it has enjoyed political stability, it is however located in a sub-regional environment charactrised by instability and security challenges.
"The ranking of the country on the World Bank's political stability and absence of Violence/Terrorism Index improved from -0.28 in 2011 to -0.17 in 2021, on a scale of -2.5 to 2.5.
"However, in terms of security, there are still pockets of hostilities around the borders with Mali, Guinea-Bissau and Gambia in the Casamance region," it stated.
The Gambian report, on the other hand, indicated that the country has experienced relative calmness and peace, which enabled it to record major successes within the security sector including the Security Sector Reform.
It stated that the reform was centered on conducting series of trainings for the security sector particularly the Gambia Police Force, Immigration, Drug Law Enforcement Agency, and Prison Service.
"All these efforts are geared towards guaranteeing the protection of human rights and non-recurrence of the violation of fundamental human rights by security forces.''
In another report, the International Academy for Counter-Terrorism (AILCT) has trained security and judicial personnel across countries on the fight against terrorism and prevention of radicalisation.
"AILCT offers three types of training; a unit training camp, a management training school and a research institute.
"To date, almost 1,000 trainees have been trained at the academy, including soldiers, gendarmes, police officers and judges from 26 African countries."
All the reports were adopted during the session presided by the Speaker, Mr Sidie Tunis. (NAN)
UN Political Mission in Sudan to End on Sunday
A United Nations political mission in war-torn Sudan will end on Sunday after the UN Security Council voted on Friday to shut it down following a request from the country's acting foreign minister last month.
A war erupted on April 15 between the Sudanese army and paramilitary Rapid Support Forces after weeks of rising tension between the two sides over a plan to integrate forces as part of a transition from military rule to civilian democracy.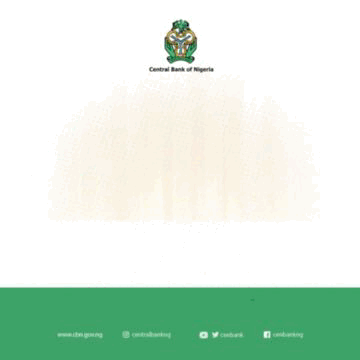 The British-drafted resolution terminates the mandate of the UN mission, known as UNITAMS, on Dec.
3 and requires it to wind down over the next three months. UNITAMS was established by the 15-member council in June 2020 to provide support to Sudan during its political transition to democratic rule.
"We reiterate that the Sudanese authorities remain responsible for the safety and security of UNITAMS staff and assets during this transition and call for their full cooperation in allowing an orderly withdrawal," deputy British UN Ambassador James Kariuki told the council.
Violence against civilians in Sudan is "verging on pure evil", a senior United Nations official warned last month, as a humanitarian crisis in the country worsens and ethnic violence escalates in the western region of Darfur.
A UN country team providing humanitarian and development aid will remain in the country, where the UN says nearly 25 million people – half the population – need help.
"We affirm the government's readiness to continue constructive engagement with the UN by strengthening cooperation with a country team," Dafallah Alhaj, an envoy to Sudan's army chief Abdel-Fattah al-Burhan, told the council.
He said the delivery of humanitarian aid was a top priority.
The UN special envoy to Sudan announced in September that he was stepping down, more than three months after Sudan declared him unwelcome.
Last week UN Secretary-General Antonio Guterres appointed veteran Algerian diplomat Ramtane Lamamra as his personal envoy for Sudan.
The Security Council resolution encourages all parties to cooperate with the envoy. (Reuters/NAN)
UN Security Council Lifts Arms Embargo on Somalia Government
The United Nations Security Council unanimously voted on Friday to remove the final restrictions on weapons deliveries to Somalia's government and its security forces, more than 30 years after an arms embargo was first imposed on the country.
The council put the embargo on Somalia in 1992 to cut the flow of weapons to feuding warlords, who had ousted dictator Mohamed Siad Barre and plunged the Horn of Africa country into civil war.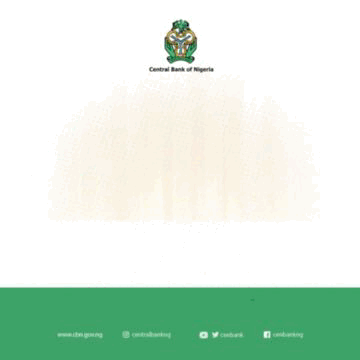 The 15-member body adopted two British-drafted resolutions: one to remove the full arms embargo on Somalia and another to reimpose an arms embargo on al Qaeda-linked al Shabaab militants.
The resolution lifting the arms embargo spells out "for the avoidance of doubt, that there is no arms embargo on the Government of the Federal Republic of Somalia.
"
It also expresses concern about the number of safe ammunition storage facilities in Somalia, and encourages the construction, refurbishment and use of safe ammunition depots across Somalia.
It urges other countries to help.
"The lifting of the arms embargo enables us to confront security threats," said Somalia's UN Ambassador Abukar Dahir Osman.
"It also allows us to bolster the capacity of the Somali security forces by accessing lethal arms and equipment to adequately safeguard our citizens and our nation."
Al Shabaab has been waging a brutal insurgency against the Somali government since 2006 to try to establish its own rule based on a strict interpretation of Islamic Sharia law.
Somalia's government had long asked for the arms embargo to be removed so it could beef up its forces to take on the militants. The Security Council began to partially start lifting measures Somalia's security forces in 2013.
President Hassan Sheikh Mohamud said last week that Somalia has one year to expel al Shabaab, with the deadline for remaining African Union peacekeepers to leave looming in December 2024. (Reuters/NAN)