Pensioners Task Governors on Review, Gratuities
From Mohammed Muktar UMAR Bauchi
The Nigeria Union of Pensioners (NUP) has appealed to state governors to settle outstanding gratuities owed to its members and to review pension after every five years or where there is increase in the salaries of civil servants with a view to improving their plights.
National Vice President, north east zone of the union Alhaji Muhammad Inuwa Ahmad made the appeal in a press release issued to Journalists Monday in Bauchi where he said that pensioners who rendered selfless services to their states and country need to be well treated by the government.

" As elderly citizens, pensioners remained focused on the major political promises done by their respective leaders most especially governors during the recent general elections.
Though, it is our civic right to be part of the juicy democratic system, we emanate confidence on major of their promises, as known to all and sundry, our prayers are settlement of all gratuity and pension arrears and upward review of monthly pension every five years or where there is increase in salary and wages to civil servants whichever comes earlier."
" The issue of gratuity and pension arrears has started to move a step forward in many of the north eastern states, as the Bauchi state government under Bala Mohammed has placed his positive giant strides on the Bauchi state pensioners, 100 million naira was duly paid on august and subsequently 200 million naira was also paid on september 2019 to both local government and state pensioners with confined expectations of getting higher than the previous payments every month".
" Governor Babagana Umar Zulum of Borno state has also made good attempt by paying one billion naira on july/ August to the Borno state pensioners , thus, this implies his kind acts toward addressing pensioners' plight."
" In the same vein, Governor Inuwa Yahaya of Gombe state has paid one billion and one hundred Million to state pensioners which we hope the same to the local government pensioners, and there is a reliable hope that more will be paid in subsequent months, for which we are thankful.
" In another development, Governor Mai- Mala Buni of yobe state has paid six hundred Million to settle the backlog of gratuity, hence he has been a good succesor of Governor Gaidam which Nigerian pensioners recommend him to be their most friendly governor." The statement reads.
While thanking the aforementioned governors for reducing gratuity debts in their states, Ahmad however, lamented that Adamawa and Taraba states pensioners were still not paid their gratuities hoping that the governors would act on that soonest.
" Lastly, we are calling on government at all levels to frame a reliable blueprint for the development of the teeming Nigerian pensioners. Thus, this will be done by upward review of monthly pension as many pensioners in Nigeria receive as low as N3,000 , hence we will not remain on our toes untill section 173(3) and section 210 of the 1999 constitution as amended which states that "pension must be reviewed every five years or together with any increase in civil servants salary whichever comes earlier" is being immediately put in place," he said.
---
NLC Calls Nationwide Strike over Cash Swap Policy
By Ateed Yusuf, Abuja
President of the Nigeria Labour Congress (NLC), Joe Ajaero has directed public sector workers in the country to embark on strike beginning from Wednesday next week.
He also directed that affiliate unions constituting the Nigeria Labour Congress should also be on standby for picketing exercises across all branches of the Central Bank of Nigeria (CBN) nationwide.

The directive followed an earlier ultimatum issued by the Central Working Committee members of the NLC last week criticising the cash swap policy of the Federal Government.
Ajaero said the decision to picket CBN branches became necessary, as the Federal Government and the CBN have not shown any commitment to address the situation.
He lamented that despite the Supreme Court order allowing the old N500 and N1000 notes to circulate with the new notes till December 31 this year, the situation appears to be getting worse as workers cannot access cash to pay fares to work, nor can they buy food for their families.
Briefing reporters yesterday at the headquarters of NLC, the apex Labour union also criticised the pricing irregularities in the petroleum sector, which was also a cause for concern.
"Last week, we gave an ultimatum for the review of the cash crunch bedeviling the country, but we have discovered to our dismay that as at this moment not much effort has been made to ameliorate the situation, the government is still foot dragging on these issues we raised.
"Based on this, we met again this morning to review our position and resolved that by Wednesday next week, all CBN branches will be picketed.
"Workers are directed to stay at home too because people cannot eat, workers can no longer go to the office, we have been pushed to the wall, we have decided to take our destiny in our hands, we have mobilised our workers for this exercise," Ajaero stated.
Appoint Governing Boards in Aviation Parastatals, NLC Urges FG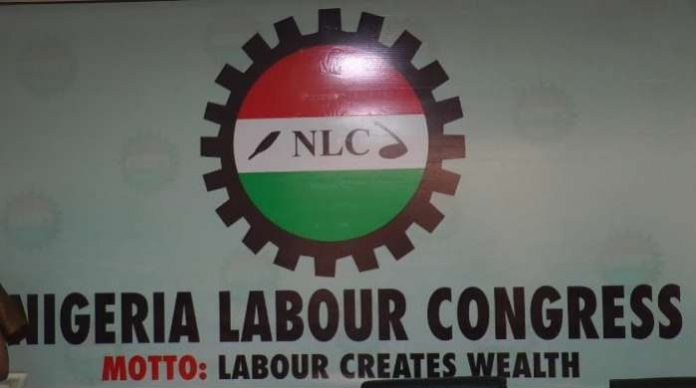 The Nigeria Labour Congress (NLC) yesterday urged the Federal Government to appoint governing boards in all aviation parastatals to ensure effective service delivery.
The newly-elected NLC President, Joe Ajaero, made the call at a meeting with Association of Nigerian Aviation Professionals (ANAP) in Lagos.
He said that the establishment of governing board in the parastatals would help ease the challenges facing the sector.

"One of the ways in solving the challenges facing the aviation sector in Nigeria is the establishment of governing boards across the aviation parastatals.
"Every parastatal needs a governing board to help in taking key decisions that will impact aviation; so, since there ain't any board across, it is impacting negatively on the sector.
"An interim board isn't the same thing as having a board because it has been over eight years. So, I don't understand why a permanent board hasn't been established.
"This step is critical for the improvement of key factors in the aviation which will translate to rapid improvement in the sector," he said.
Ajaero reiterated the importance of the country having its own national carrier to boost its image.
He noted that the process of establishing a national carrier should follow due process to ensure its smooth operation.
Ajaero also said that the concession of airports across the country would not be visible without the establishment of governing boards.
"The nation must have a national carrier as this will help the image of the country; but in carrying out the process to establish the carrier, all due process must be followed.
"We can't keep having foreign airlines operate in our airports. To ensure that we have our own carrier, we must follow the right process to ensure its smooth take off and operation.
"Also, it is important to note that concession of airport must be done with governing boards in aviation parastatals as they are crucial in taking key decisions; anything done other than this is I llegal," he said.
The NLC president further said that unions in the aviation sector were not illegal, noting that the unions were established to protect the interest and welfare of staff.
He advised aviation unions to merge into one, saying that the emergence of several unions in the sector prevented a united front.
He assured the public that the NLC would perform its duties diligently.
"We assure Nigerians that we will ensure that we serve them to their best interest.
"It isn't going to be easy because there will be several challenges but we will adopt the best strategy to ensure that we perform our duties well," Ajaero said.
The General Secretary, ANAP, Saidu Rasaq, commended the NLC on its visit and urged the congress to help facilitate the condition of service for airport workers
NLC, TUC urges  Kogi Govt to Subsidise Housing Loan for Workers
.
From Joseph Amedu, Lokoja
The Nigeria Labour Congress (NLC) and Trade Union Congress (TUC), Kogi Chapters, have urged Gov. Yahaya Bello led administration to subsidise housing loan for workers in the state.
The state's NLC and TUC Chairmen, Onuh Edoka and Tijani Ahmed, made the call in separate interviews with with Our Correspondent in Lokoja, Tuesday.

Our Correspondent reports that the Federal Mortgage Bank of Nigeria (FMBN) in collaboration with NLC/TUC/NECA had on Jan.
26, inaugurated 100 housing units estate for civil servants in the state.
"If you look round and going by the history of Kogi since its creation, successive administrations have provided housing estate for state workers.
"But for seven years running now, this administration has not been able to provide housing for state's workers.
"So, the organised labour unions want the state government to cash in on this opportunity to acquire the FMBN housing scheme and give it to workers.
"The government should acquire the housing estate and allocate it to the interested civil servants in the state," he said.
According to him, the FMBN is meant to provide housing for Nigerian workers, and it is the workers' contribution that had made the bank to be what it is today.
"So, we don't expect anything less than 100 per cent of the occupants of this FMBN/NKC/TUC/NECA housing estate to be workers; that is our position," he said.
The unions also advised that if the state government could not build housing estate for workers as proposed, it should subsidise the price of the FMBN Housing estate for the workers.