Perm Sec, Service Chiefs Laud Defence Minister for Outstanding Leadership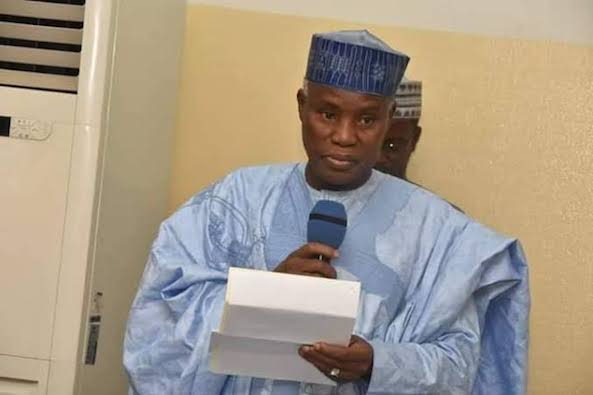 By Tony Obiechina, Abuja
The Permanent Secretary in the Ministry of Defence, Dr Ibrahim Kana, has commended the outgoing minister, retired Maj.-Gen. Bashir Magashi for providing leadership to the Armed Forces as well as the ministry.
Speaking at a valedictory dinner in honour of Magashi, Kana noted that the Minister had served Nigeria as a soldier, and also as minister.
Kana who described Magashi as modest, humble and completely loyal, pointed out that working with the brought peace to him personally and the ministry at large because the outgoing minister was a dependable man.
In his goodwill message, the Chief of Defence Staff (CDS), Brig.
-Gen. Lucky Irabor described the outgoing minister as a man full of wisdom and very detailed.
Similarly, Lt.-Gen. Farooq Yahaya, Chief of Army Staff (COAS), said the military cannot appreciate the minister enough for all he did for the army, adding d that Magashi was a manager and a general who never failed to impact and impress.
"He has been with us to the theater in person several times, going through the details sometimes of our plans and giving very, very vital guides and comment that have helped to facilitate our operations and our activities.
"The army has benefited from him, as well as the administration of President Muhammadu Buhari. We remain grateful to everything you have done; we appreciate you, sir.
"We know what you have taught us, what you stood for. And now we are not surprised with what we have seen you do as the minister," he said.
Also, Vice Admiral Awwal Gambo, the Chief of Naval Staff in his goodwill message, described the outgoing minister as a resolute combatant officer, an accomplished administrator, and a dogged soldier.
He noted that Magashi was always keen and enthusiastic about the procedures and standards with which the Armed Forces conducted operations to curb the various security challenges.
"I always remember each time we stayed for meetings, the emphasis was always on due diligence and avoidance of certain precedents that will be harmful to the system.
"This he ensured through his tenure in office, which is not surprising, considering his background as a legal luminary and pursuance for adherence to global best practices as a way to further enhance effective security within the maritime domain for economic prosperity and national stability.
"Our distinguished special guest of honor ensured approval of establishments, additional basic and strategic locations to facilitate security within the inland waterways and adjoining oceans.
"These were geared towards enhanced national security for economic prosperity, which are too numerous to mention here."
Also speaking, Air Marshal Isiaka Amao, Chief of Air Staff said that the tenure of the minister had been that of selfless service to the nation.
He noted that the pragmatic leadership, assistance and consistent transformation of the Nigerian Air Force by the minister had been inspirational.
"The Nigerian Air Force received unprecedented equipment upgrade and capacity building, which has greatly improved the outcome of our operational engagement in our task of securing the nation.
"I need not remind us all that when the minister assumed office several years ago, the security situation of the nation was there and required urgent and highly strategic intervention.
"The minister accordingly deployed his experiential knowledge to direct the affairs of the nation's defence. And today the story is different.
"There's now relative calm and much needed peace in most parts of the country. It is important to states that these achievements, which we have holistically talked about, were not accomplished without challenges."
In his remarks, Magashi noted that the four years as a minister, has really changed him completely to look at Nigeria from another angle.
"I have come to understand that everything we will do requires teamwork and when I joined the ministry, I found that there are lot of things that we require to do.
"We need synergy among the members of the armed forces and the ministry.
"I am proud to see that this has continued. I hope it will continue forever. You must continue to be soldiers and I am happy that we are doing what we ought to do for this country.
"We should give credit to the Commander-in-Chief, President Muhammadu Buhari for realising that there is need for synergy among the armed forces and other security agencies.
"Whether anybody likes it or not, the Armed forces has done the best that is possible to keep this country in the security situation we find ourselves.
"There is nothing that we have not done to keep this country together and we will continue to do the same.
"I think the President has given us all the tools necessary to enable us perform our duties credibly," he said.
Troops Destroy Illegal 47 Refineries, Apprehend 65 Suspects – DHQ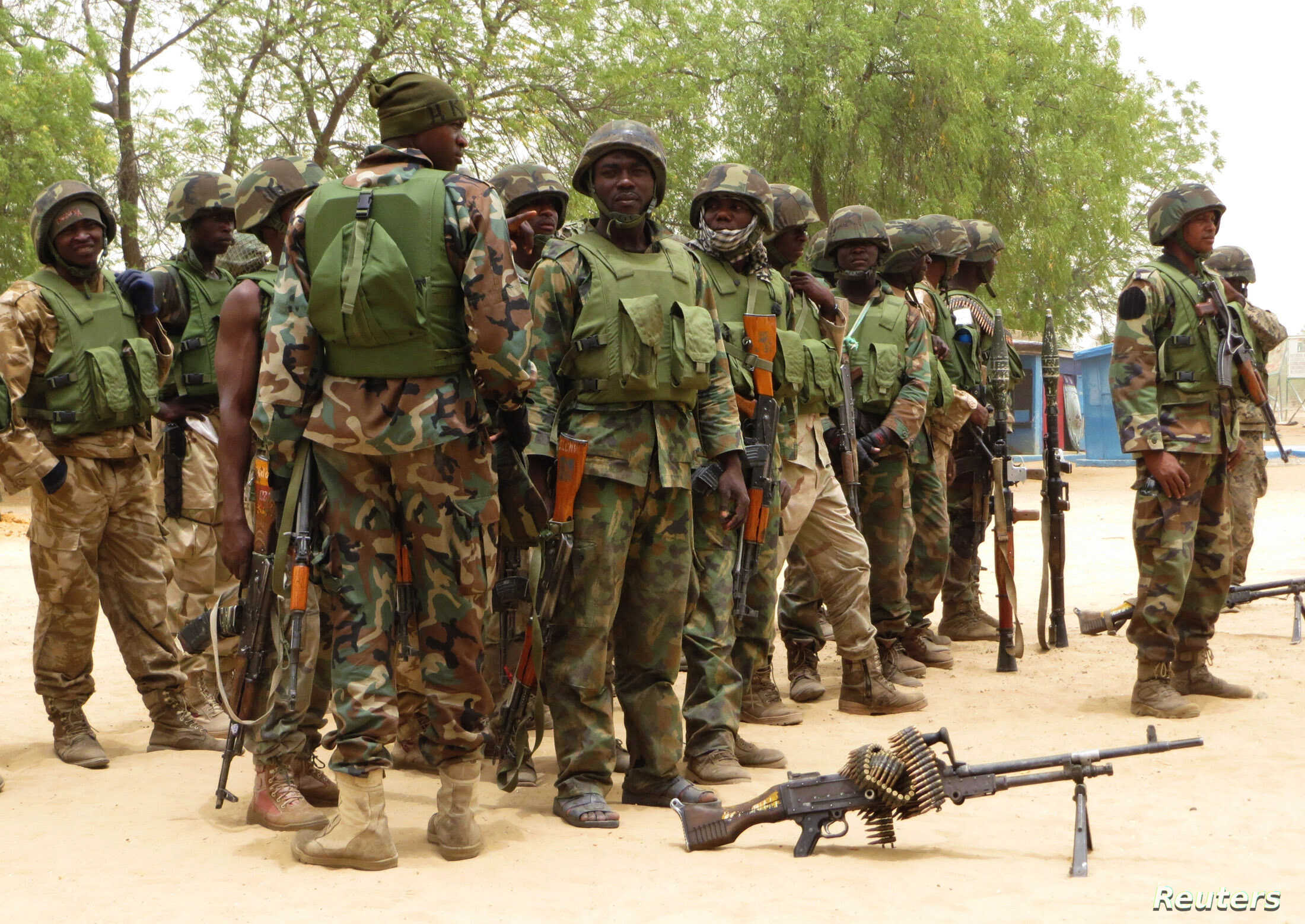 The Defence Headquarters says troops of Operation Delta Safe (OPDS) have destroyed 47 illegal refining sites, and apprehended 65 suspected oil thieves and other criminals in the last two weeks.
The Director, Defence Media Operation, Maj.-Gen. Musa Danmadami, said this on Thursday in Abuja at the bi-weekly news conference on the operations of the armed forces.
Danmadami said the troops had sustained the tempo in the war against oil theft, illegal refineries and other criminal activities through aggressive raid, patrol as well as clearance operations amongst others.
He said the troops recovered 186,000 litres of crude oil, 42,750 litres of Automotive Gas Oil, 4,500 litres of Premium Motor Spirit and 200 litres Dual Purpose Kerosine.
The spokesman said that 250 storage tanks, 220 ovens, 32 dugout pits, 31 wooden boats, one gas welding cylinder, and one pocking gas were recovered.
Others are two gas burners, two gas gauge, two adjustable spanners, one pumping machine and four outboards engines.
Danmadami said the troops also recovered 300 ammunitions, 15 AK47 magazines, 211 mobile phones, three vehicles, 100 wraps of suspected cannabis sativa, three and four pinches among others.
He said the troops had on May 18, raided a suspected criminals house at Ibaa community in Ahoada West Local Government Area of Rivers.
"All recovered items and apprehended suspected criminals have been handed over to the relevant authority for further action.
"Equally, it is worthy to mention that a total of N604.4 million was denied the oil thieves.
"The air component on May 18, conducted air interdiction operation at Krakrama active with illegal refining activities.
"Accordingly, the location was struck, with several illegal refined products and equipment destroyed in the air strike," he said.
In the South East, Danmadami said the troops of Operation UDO KA continued to clamp down on the Indigenous People of Biafra, Eastern Security Network terrorist and other criminalities in the zone.
He said the troops neutralised five terrorists and apprehended nine suspects, as well as recovered several arms, ammunition and other items during the period.
In the South West, he said the troops of Operation AWATSE apprehended 26 suspected criminals and recovered one locally made pistol, three cartridges, 280gm of tramadol and two bottles of codeine. (NAN)
Tinubu 'll Change Security Architecture, NSA Assures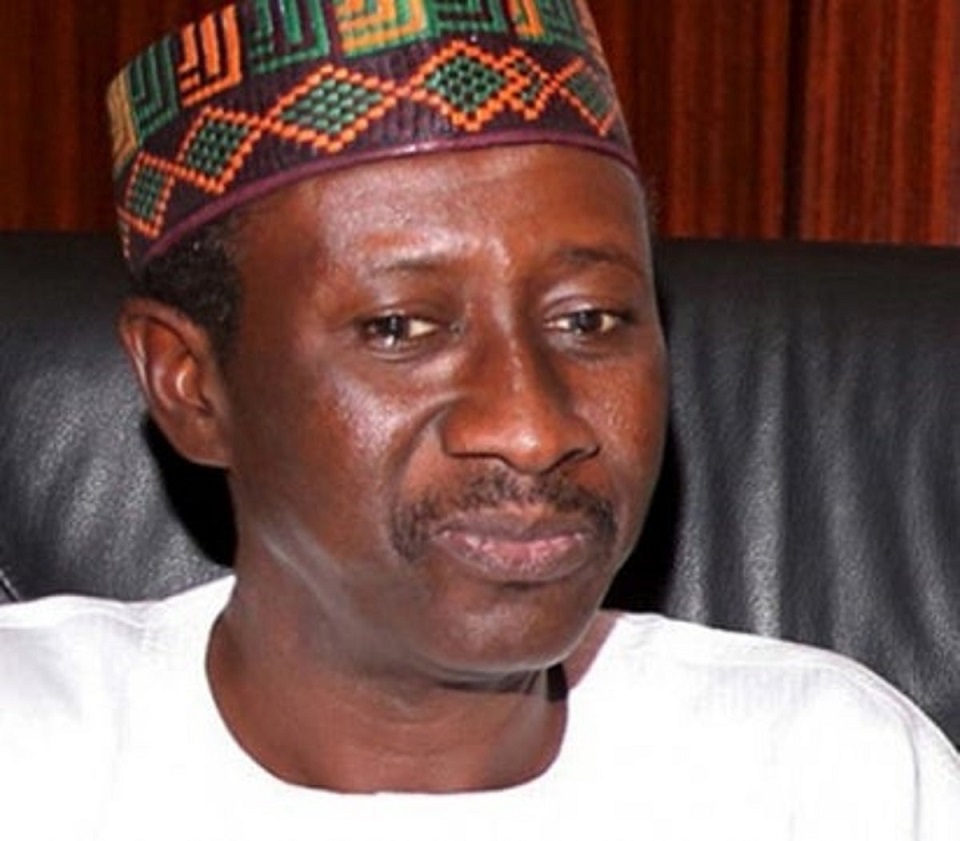 By Mathew Dadiya, Abuja
President Bola Tinubu, Thursday met with the Service Chiefs and heads of security and intelligence agencies and told them that he would change the security architecture in the country to to blend with his phIlosophy to address the insecurity challenges across the federation.
The President also said as far as he is concerned, 'Nigeria should not go on her knees as a result of security challenges while ather countries are working, moving forward and recording tremendous achievements.
'
Tinubu stated this in his maiden official meeting with Security and intelligence heads led by the Chief of Defence Staff, General Lucky Irabor at the Presidential Villa, Abuja as the the National Security Adviser, NSA, Major Gen.
Babagana Monguno (retd), who briefed State House correspondents after the meeting that lasted two hours, said the President has directed heads of security agencies to come out with their blue prints.
He ordered the security agencies to crush anyone involved in oil theft, stressing that his administration will not tolerate such menace.
"He is going to embark on a lot of reforms in terms of our security architecture, he is going to take a closer look at our misfortunes in the maritime domain, focusing particularly on the issues of oil theft, that as far as he is concerned, he is not going to tolerate oil theft Wherever the problem is coming from it must be crushed as soon as possible," he stated.
He has already mandated the security agencies to come up with a blueprint as far as he knows and as far as he concerned, he doesn't have the luxury of time. And whatever changes will be made have to be done as soon as possible.
"The President also has decided that what ever ventures the armed forces are going to be engaged in, they must carry along those operatives in the theatre. They must be well fed, well kitted, motivated and given all that they require.
He said it was an appraisal meeting for the President to get briefing on the activities of the different security formations and for him to tell them his own philosophy and what he expects from the security heads.
He said, "The President and Commander in Chief of the armed forces has just concluded a meeting of the general security appraisal committee consisting of the Chief of Staff service chiefs Inspector General of Police, and heads of the intelligence agencies.
"This is the very first meeting he's had with the heads of the security agencies. The meeting lasted for two hours.
"Having been briefed by the participants of the meeting, Mr. President, addressed prevailing issues confronting the nation in terms of insecurity and also mentioned his own philosophy towards dealing with national security issues.
"First and foremost, he appreciated the armed forces and intelligence agencies and the wider paramilitary agencies for the work they have been doing in the past couple of years. Their sacrifice, their loyalty, and he also paid tribute to those who died in defending this country, from the great big menace of terrorism, insurgency banditry, oil theft, sea robbery, piracy, etc.
"The President has made it very clear that he's determined to build on whatever gains that have been made and to reverse misfortunes and turn the tide in our favour.
"As far as he's concerned, this country should not be on its knees struggling while other countries are working and achieving greater heights."
President Tinubu said in moving the country forward he needs the security agencies to redouble their efforts, stressing that his own philosophy is one of contemporary security measures dealing with the requirements of the time.
According to the NSA, "He has made it very clear that he will not accept a situation in which our fortunes keep declining. And his own trajectory is that national security has to be coordinated, there has to be whatever…whether it is a basket system, but there must be a clearing house.
"All agencies must work to achieve one single purpose. Working at cross purposes and colliding with each other is not something that he will condone. He has made it very, very clear that all the security agencies must comply with the demands of coordination, with the demands of frequent consultations and also timely reports which must be acted on.
"President has said clearly that he will do whatever is within his powers to enable the operational elements but the intelligence agencies must also make their work easy for them by providing the type of intelligence that they require to carry out the assignment."
Police Foil Kidnap, Neutralise 2 Suspects in Delta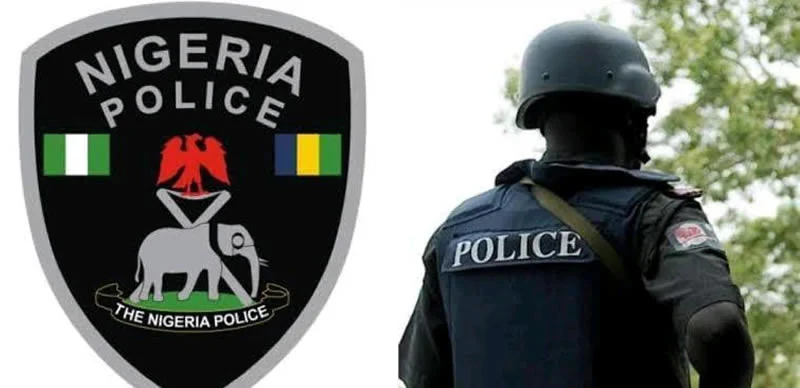 The Police Command in Delta has foiled a kidnap and  killed two suspects in the ensuing shoot out.
The spokesman of the command, DSP Bright Edafe, disclosed this to newsmen on Wednesday in Warri.
Edafe said that that the deceased were neutralised by the police operatives attached to the Ovwian/Aladja Division, Udu Local Government Area.
He explained that the Divisional Police Officer (DPO), CSP Aliyu Shaba, received a distress call on May 31, that suspected kidnappers had abducted a couple on the DSC/Effurrun Expressway in Warri, Delta State.
"On May 31, 2023, at about 1:20p.
m., CSP Shaba led operatives from Ovwian Aladja Division on a confidence building proactive patrol on the DSC/Effurrun Road.
"During the patrol, the DPO received a distress call that a man and his wife (name withheld) were kidnapped and their Lexus SUV was taken also.
"The DPO swiftly trailed the suspected kidnappers and eventually intercepted the vehicle on Warri-Sapele Road," he said
Edafe said that the kidnappers on sighting the police team opened fire on them in a bid to escape.
He said that the police responded, adding that in the process two of the gang members were neutralised while the others abandoned the vehicle and escaped.
The police spokesman said that the victims were rescued unhurt and one AK-47 rifle with breach Number 16869; 46 rounds of 7.62 live ammunition; one pump action gun and 13 live cartridges were recovered.
Edafe said that the command had launched a manhunt for the fleeing suspects with a view to apprehend and prosecute them. (NAN)