PMB Okays Adamu As Substantive IGP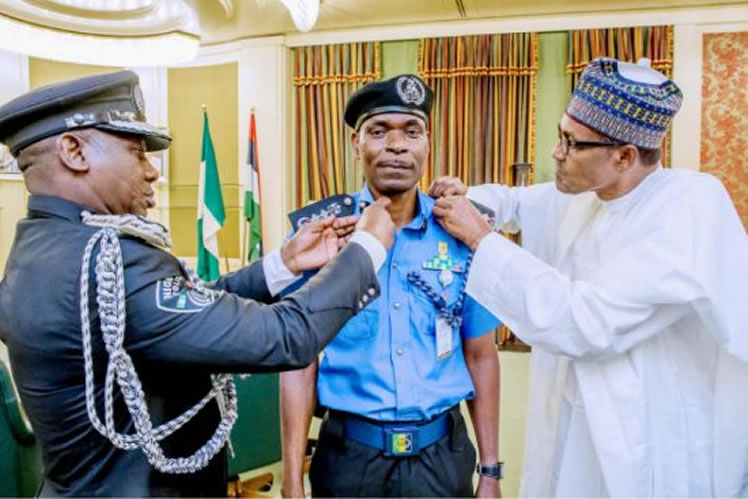 The Police Council headed by President Muhammadu Buhari yesterday confirmed the appointment of Mr. Mohammed Adamu as Inspector-General of Police.
This was revealed by a member of the Council and Governor of Ekiti State, Dr Kayode Fayemi, at the end of the council's meeting at the Presidential Villa, Abuja.

The president appointed Adamu as acting IGP on Jan. 15 following the retirement of his predecessor, Ibrahim Idris.
Fayemi said, "The Council looked at the records of the acting Inspector-General of Police, who has been on the saddle now since January 15th, 2019.
"A cross section of members of council was very clear that given his passion and commitment, professionalism and his extensive experience locally and internationally, his acting inspector-general of police was approved.
"And, it has been confirmed (to) permanent appointment by the Police Council in accordance with the provision of the Constitution of the Federal Republic of Nigeria,''
He further stated that personal testimonies were given by many members of the council, including himself, in favour of the IGP.
The governor said that the council also identified with the challenges and the enormities of responsibilities that the IGP would have to cope with at a time that security challenges were daunting across the country.
He stated that the council acknowledged that government at all levels must address the root causes of crimes with a view to checking criminal behaviours in the society.
"We will have to do a little more because many of these challenges are socio-economic in nature and need to look at the sociological underpinning of crime.
"It is not just being tough on crime but also being tough on causes of crime by addressing these causes most fundamentally.
"Council acknowledged that we will give the IGP the support that he deserves. Already, at the state level, many of you are aware that state governors are supporting the police in many ways and we are not tired of doing that,'' he added.
Fayemi also disclosed that the council commended the IGP for introducing community policing as a stop-gap in addressing "the gap that exists between citizens and the security agencies''.
4, 770 Terrorists, Families surrender to Nigerian Troops, 11 arrested – DHQ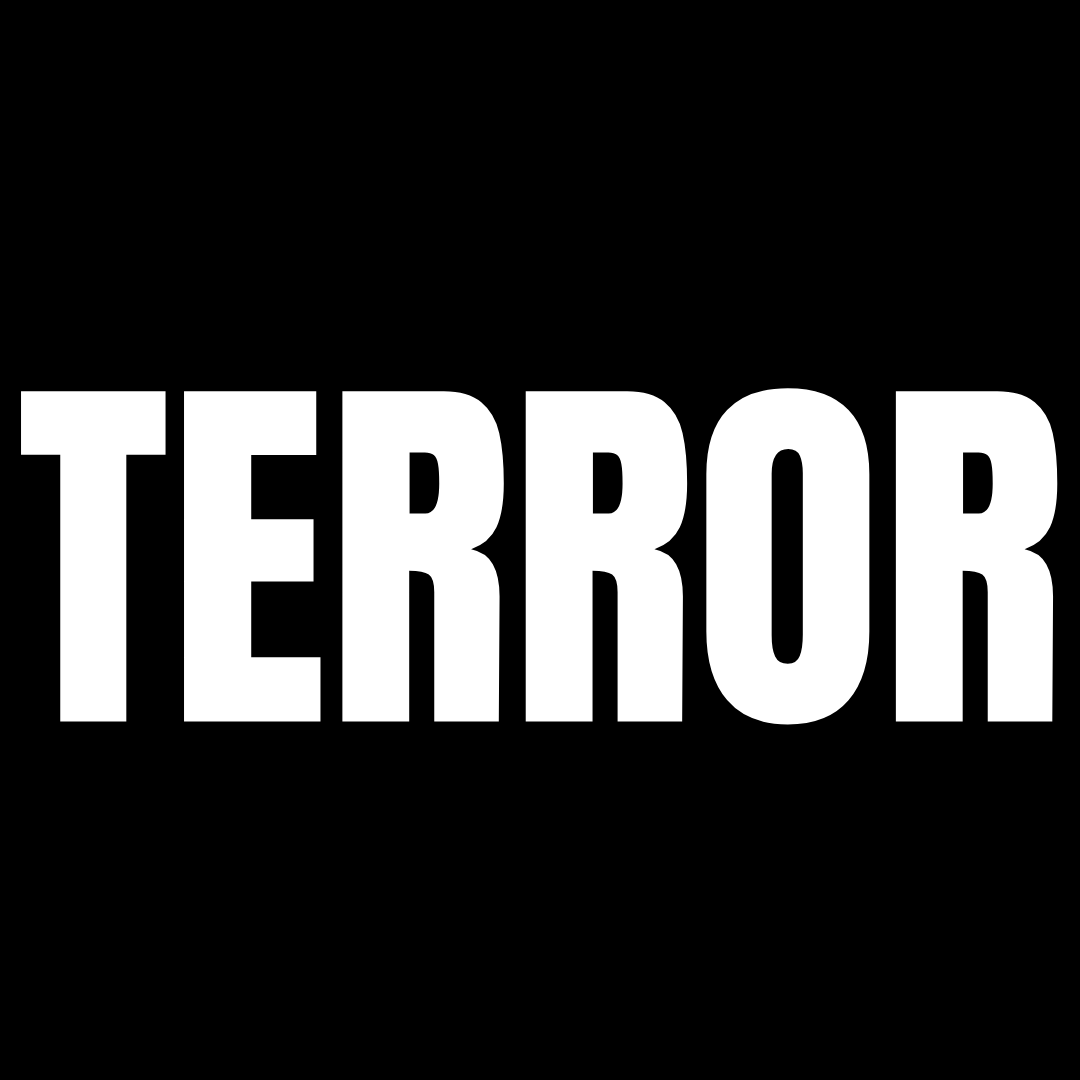 By Gom Mirian, Abuja 
The Defence Headquarters said a total of 4, 770 Boko-Haram terrorists and members of their families have so far surrendered to troops in the North-east.
The Director, Defence Media Operations, Major General Bernard Onyeuko, disclosed this while giving an update on the military operations across the country on Thursday in Abuja.

Gen. Onyeuko, said the terrorists who surrendered to its own troops at various locations in the theatre between June 1 to June 15, comprised of 864 adult males, 1,415 women and 2,490 children.
He said the troops of Operation 'Hadin Kai' had sustained aggressive posture with vigour in the North-east, which had yielded significant results in the last two weeks.
He added that the series of land and air operations conducted in different locations across the North-east theatre had reduced the operational capabilities of the insurgents with 11 of their fighters being neutralised while 11 were arrested alongside their informants and logistics suppliers.
According to Onyeuko, items recovered from the terrorists include: two AK47 rifles, three bicycles, two locally made guns, 90 rounds of 7.62mm ammunition, one golf 2 car and fourteen (14) rustled cattle.
"The troops carried out several operational activities in Buduwa, Bama-Pulka road, Tuwe Village, Konduga-Kawuri road, Brema in Damboa Motor Park, Tashangoto, Benishek and Kukaneta all in Borno State.
"These operations led to the rescue of abducted persons, neutralization of terrorists, arrest of terrorists members, recovery of arms and ammunition and other security related items.
"On 17 and 18 June 2022 troops of 152 Battalion at Buduwa in Bama Local Government Area of Borno State encountered fleeing Boko Haram Terrorist/Islamic State West Africa Province fighters and engaged the terrorists and in the encounter 7 of the terrorists were neutralized and 14 rustled cattle and 3 bicycles were recovered.
"On 21 June 2022 troops arrested some terrorist collaborators and logistics suppliers. Mallam Abacha Usman was arrested at Benshek, Mallam Ibrahim Gira along Damboa – Biu Road and Mallam Ibrahim Gira a notorious terrorist petroleum supplier.
" All surrendered Boko Haram Terrorist/Islamic State West Africa Province members and families were profiled and documented while all arrested and recovered items were handed over to the appropriate authority for further actions", he disclosed.
Troops arrest 10 Robbers, rescue 3 Victims in Kaduna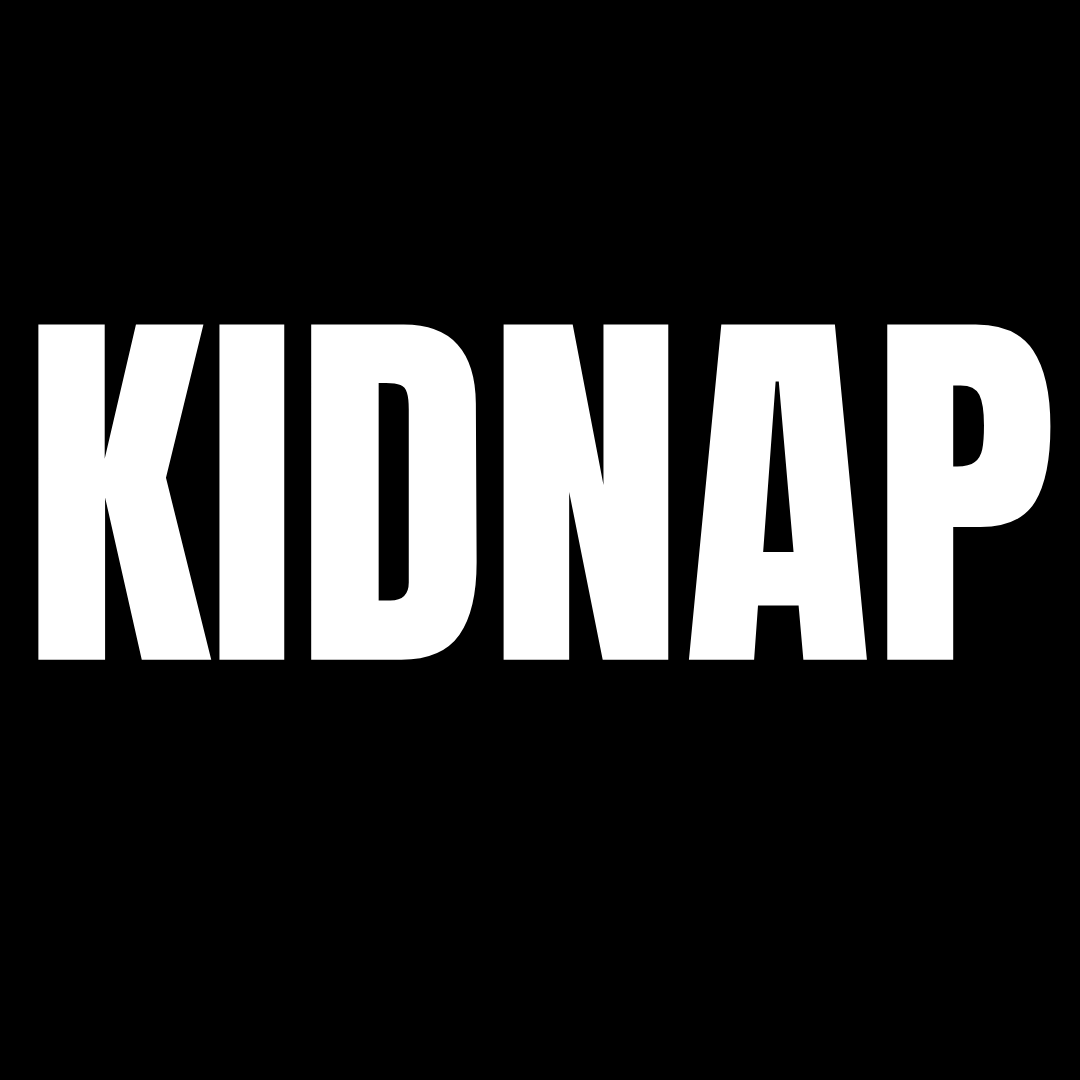 By Gom Mirian, Abuja 
The military high command, yesterday said its troops deployed on internal operations in Kaduna state has arrested ten armed robbery suspects at Kafanchan town in Jema'a local government area of the state. 
A statement issued by the Director, Defence Media Operations, Major General Bernard Onyeuko stated the names of the arrested suspects as: Messrs Manga Ismail, a 22 – year-old, Idris Haruna (Ban Sambo), 20- year-old, Sani Bali, 19- year-old.

Others are Shamsudeen Ladan, 25 – year-old, Abdulmajid Yau (Sele), 22 – year – old , Abubakar Hassan, 23 – year-old, Abbas Aliyu, 15 – year-old, Mohammed Umar (Jazuli), 17 – year – old, Jonathan Vincent (Bamai), 19 – year-old and Stephen Joseph, 25 – year-old.
According to him, items recovered from the criminals include: TV, DVD, gas cookers, Mattresses, woofer, phones, scissors, among others.
Gen. Onyeuko also said on the same day, troops acting on intelligence reports, conducted a cordon search operation at Fanock Village, Jema'a Local Government Area of Kaduna State and found a Toyota Corolla car with registration number ABUJA KUJ 452 AZ with no occupant. 
Onyeuko explained that Troops conducted search operations in the surrounding bush and rescued 3 kidnaped civilians comprising two females and a male. 
Speaking further, he said :"Troops of Operation SAFE HAVEN in a sustained effort to eliminate criminals elements in their Area of operation on 28 June 2022 based credible intelligence conducted clearance operation in conjunction with vigilantes at Kan Duniya Village, Barkin Ladi Local Government Area, Plateau State, neutralized notorious bandit and kidnapper.
"Similarly, on the same day, troops on fighting patrol sighted 2 x suspected kidnappers around Sara High Ground Mangu Local Government Area Plateau State on a motor cycle, suspects abandoned their motor cycle on sighting troops and fled.
" Troop exploited area and recovered 2 AK47 rifles, 101 rounds of 7.62mm special, 5 magazines, 1 motor cycle, 1 iron digger and 2 black jackets amongst others", he said.
Court Jails Fraudster 235 Years for N525m Fraud
By Gom Mirian, Abuja
Justice Agatha Okeke of the Federal High Court, Uyo has convicted and sentenced a notorious international fraudster, Scales Olatunji, to 235years imprisonment for internet fraud and money laundering.

Olatunji was arraigned on July 2, 2019 on 45-count charges bordering on identity theft, money laundering and conspiracy.

He pleaded "not guilty" to the charges, thus setting the stage for his trial.  
One of the counts reads: "That you, Scales Olatunji Ishola "M", Meraiyebu Charles "M"(at large), Gabriel Adeyemi Olugbenga "M"(at large), Ojomo Oluwatobi Ayodele "M"(at large) and Adekola Oluwatoyin "M"(at large), between January 2017 to October 2018, in Nigeria, within the jurisdiction of this honourable court conspired among yourselves to convert the total sum of N525,172,580. 00  (Five Hundred and Twenty Five Million, One Hundred and Seventy-two Thousand, Five Hundred and Eighty Naira) only, which sum you reasonably ought to have known forms part of proceeds of  unlawful activities to wit: fraud (Business E-mail Compromise and Identity Theft), and thereby committed an offence contrary to Section 18 (a) of the Money Laundering (Prohibition) Act 2011 (as amended) and punishable under Section 15 (3) of the same Act"

Another count reads: "That you, Scales Olatunji Ishola "M" on or about the 15th day of May 2018, in Nigeria, within the jurisdiction of this Honourable Court with intent to defraud did send electronic messages (email) using emailoffice01@aol.com to one Monica Goulmoen of the Charity Association for providing girls and boys in Kobane with a football pitch, while impersonating a certain Per Ravn Omdal, a former Norwegian Football Association President, demanding the sum of €64,000.00 (Sixty-Four Thousand Euros) to be transferred to you via IBAN GB74HBUK40062132722119 which was paid and you thereby committed an offence contrary to Section 22 (3)(b) of the Cybercrimes (Prohibition, Prevention, etc) Act 2015 and punishable under Section 22 (4) of the same Act".
 EFCC counsel,  Nwandu  Ukoha opened the  case on November 7, 2019 and subsequently tendered 35 exhibits through four prosecution witnesses,   which were all admitted in evidence against the defendant.  

Delivering judgment on Monday, June 27, 2022, Justice Okeke convicted  Olatunji on all the 45- counts preferred against him by the EFCC. He sentenced Olatunji to seven years imprisonment on counts one to five,   and five  years imprisonment on counts six to 45. The sentence, shall, however, run concurrently with effect from the date of arrest. 
 The court also ordered that the money in the convict's account be forfeited to Norwegian citizens through the EFCC. Also, his properties: House No. 6, located on Road 2 West-end Estate, Ikota,  Lekki, Lagos State and  House No. 10, Donatus Odum Street, Ikate, Lagos State are to be sold by the EFCC and the proceeds restituted to the Norwegian victims.

The convict's journey to the Correctional Centre started when operatives of the EFCC arrested him on March 20, 2019at his Ikota ,  Lekki's residence based on a petition from the Oslo Police District in Norway, requesting  the assistance of the EFCC in investigating a network of Nigerians that had defrauded Norwegian citizens for years.
Investigations revealed that the convict belonged to a syndicate of internet fraudsters who specialized in Business Email Compromise-BEC.