President Buhari Condemns Deadly Attack on Migrant Centre in Libya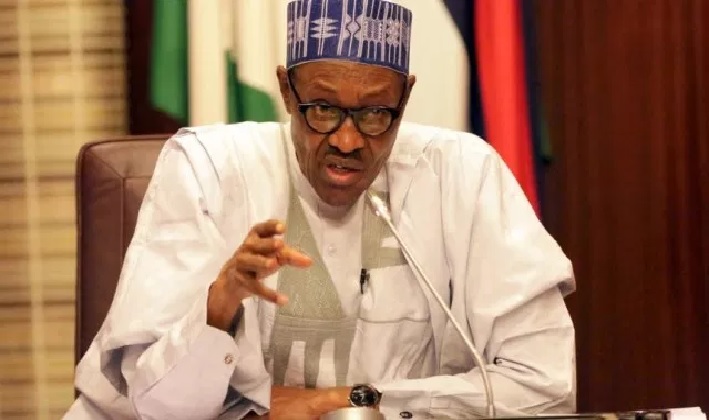 President Muhammadu Buhari has strongly condemned the deadly airstrike on a migrant centre near Tripoli, Libya on Wednesday.

The President described as "inhuman, wicked and callous" such an attack on "helpless and defenceless people.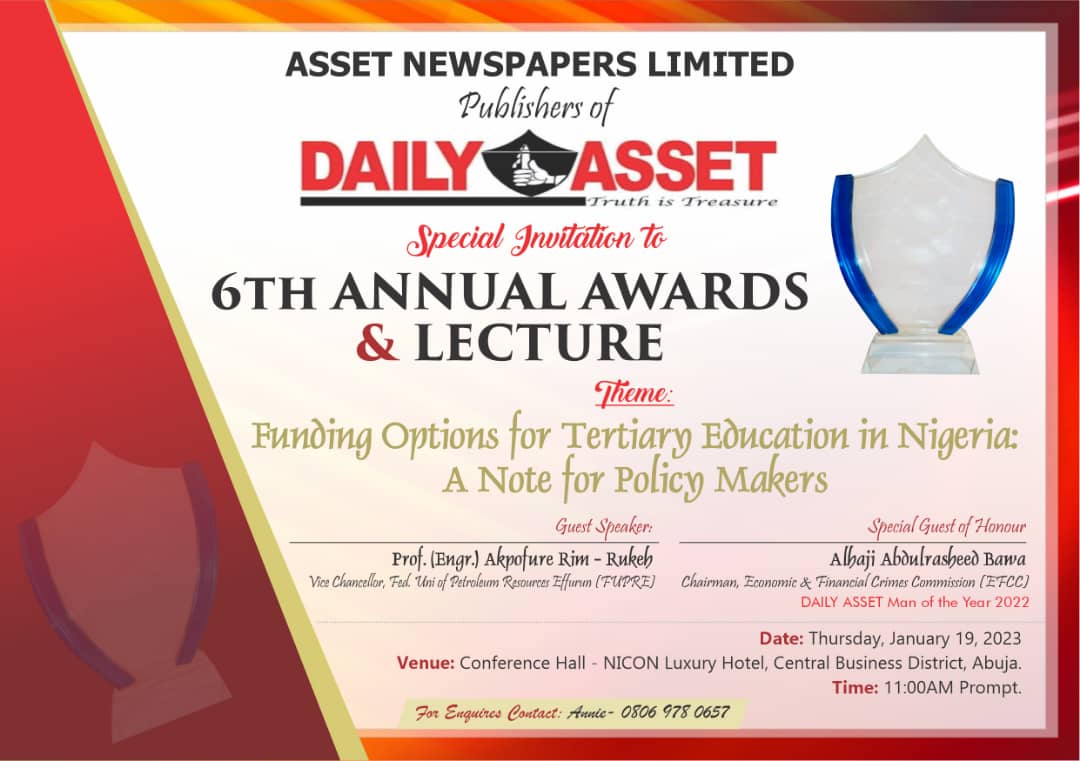 "
The Nigerian leader, who called for an international investigation, said those behind the death and injury of scores of migrants must be made to face justice.

President Buhari noted that the unfortunate attack is a wake-up call to the warring factions in Libya and the international community to quickly restore peace and stability in the beleaguered country.

He prayed God to comfort grieving families and grant speedy healing to the injured.

Over Three Million Students Must be Allowed to Vote – Obi Tells EU Observers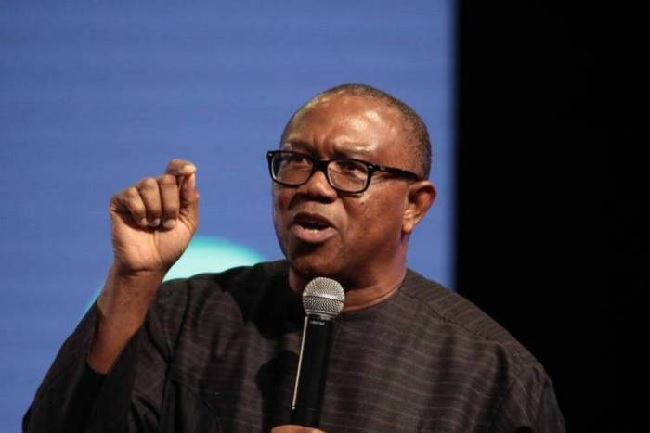 By Jude Opara, Abuja
The Presidential candidate of the Labour Party (LP), Mr. Peter Obi has demanded that the over three million Nigerian students who are eligible to vote in the forthcoming 2023 Presidential election must be given the opportunity to perform their constitutional right of electing leaders of their choice.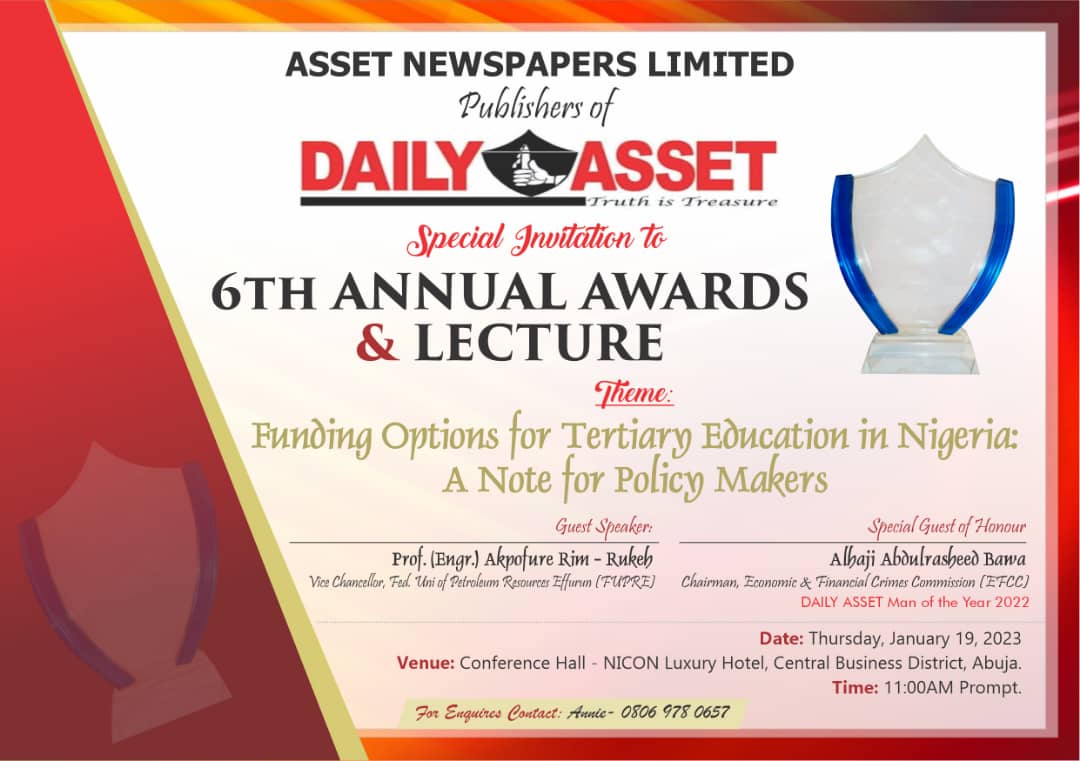 Obi also expressed concern over the difficulty some Nigerians in a few states, particularly in Lagos state are facing trying to collect their Permanent Voter Cards (PVCs).

The presidential hopeful who was speaking late Monday evening while meeting with observers from the European Union, Election Observation Mission EU-EOM, said the fate of about 3.5 million students that may not exercise their voting right if at least one week holiday is not given to enable them return to their areas of registration is hanging in the balance; even as he expressed confidence that the Independent National Electoral Commission (INEC) will look into it.
"I am sure INEC will do the right thing. I am sure the universities will give them the break to go and vote. It is important because it is about their future this election is about these young people and I'm sure they will allow them to go and vote. We will continue to mention it to them as we go along," he said.
On the challenges being witnessed on some areas by voters in collecting their PVCs, he said, "For me now, what is important is ensuring that people collect their PVCs. There are some areas where people are still complaining that they are being denied their PVCs for one reason or the other. INEC must give them attention. But I must give INEC credit for extending the date for the collection of PVC but again I urge them to ensure that people collect their PVC. This election is very important to Nigerians. It is an existential election. We want all those that have registered to participate."
In his remarks, the National Chairman of the Labour Party, Barrister Julius Abure who also elucidated the challenges said, "It is the young ones that bear the brunt of maladministration, so this election is about them. When the voter registration was on going, most of the university students were at home and they did their registration at home. Right now they are in school and if they remain in school during the election, it means they will be denied the opportunity to vote. So we are asking that a one week break should be given as holiday to enable them to go and vote. You would have excluded them if they have their PVC and are not in the place where they can use it to vote.
"Generally, the country is insecure. We want the security to improve before and during the election because if security is not guaranteed we may have a situation were legitimate voters may be afraid to come out on the election days to vote. So there must be assurances that security will be beefed up. So we need the security agencies, the Commander in Chief to continuously give the assurances that security will be guaranteed on that day. And also, the security agencies themselves because we have had situations where the security agencies are being used to rig elections or create an enabling environment for elections to be manipulated or in some cases facilitate vote buying."
Earlier, the EU-EOM Chief Observer, Barry Andrews had told the party leaders that their visit was a routine one embarked for the purpose of interacting with leading presidential candidates and other stakeholders in the February 25 presidential election.
"It is part of our work, we are having meetings with all the stakeholders in this very important election here in Nigeria. We have met with important participants including Labour Party today. We also met with APC and PDP candidates. We also met with the minister of foreign affairs earlier today, the Vice President, civil society and the media. What we are doing is trying to develop a picture of transparency, inclusivity and credibility of the election. And we will report that, two days Iafter the election in a preliminary report in a press conference on the 27th of February.
We are in the very early stages. We have being meeting and people have a collective sense of deepening the very root of democracy and we think we can play a part but we won't be making any conclusion until after the election," he said.
UN condemns Deadly Mosque Attack in Pakistan
UN Secretary General, Antonio Guterres and other top officials have strongly condemned the suicide bombing at a mosque in Peshawar, Pakistan on Monday, that left at least 59 dead and 150 injured.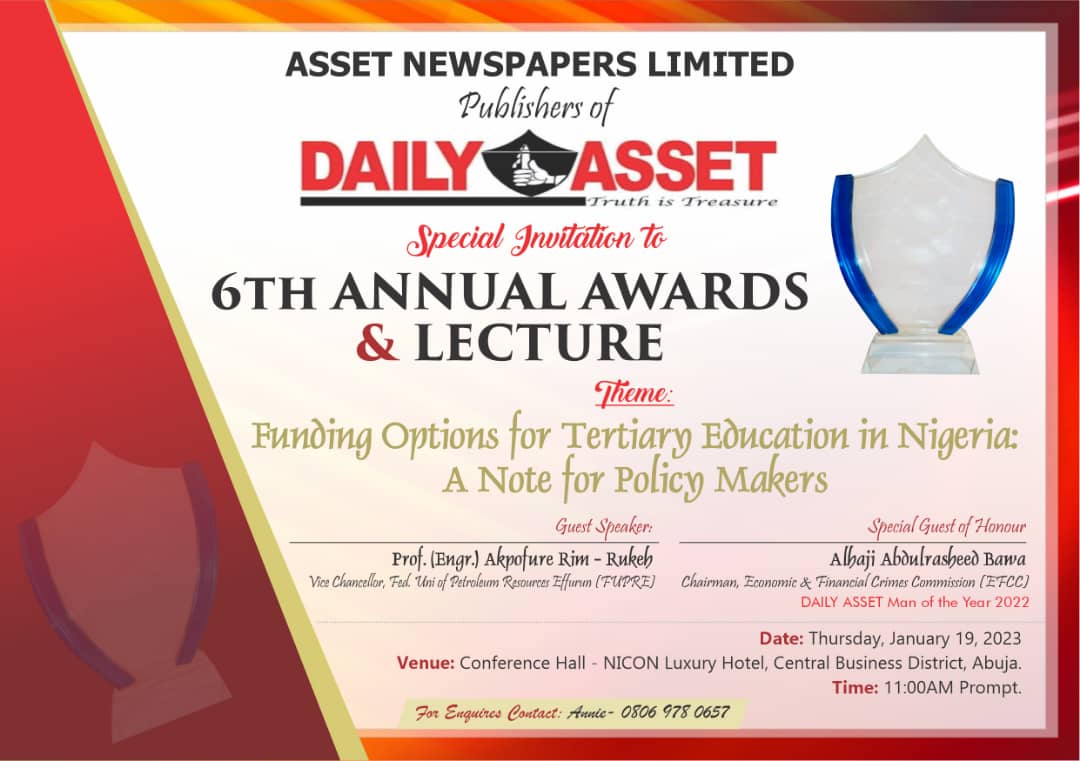 According to reports, a militant group had claimed responsibility for the attack, which occurred at the crowded mosque.
Reports showed that the bombing caused the roof to collapse on top of worshipers inside.

"It is particularly abhorrent that the attack occurred at a place of worship," Guterres said in a statement issued by his Spokesperson, Stephanie Dujarric.
"Freedom of religion or belief, including the ability to worship in peace and security, is a universal human right."
Extending his condolences to the victims' families and wishes for a prompt recovery to those injured, Guterres reiterated the solidarity of the United Nations with the Government and people of Pakistan in their efforts to address terrorism and violent extremism.
Also condemning the attack, the High Representative for the United Nations Alliance of Civilisations (UNAOC), Miguel Ángel Moratinos, emphasised that all forms of violence and acts of terror against civilians and religious sites on account of their religion or belief, are intolerable and unjustifiable and should be unequivocally condemned.
"Houses of worship are sacred places where worshippers should be able to practice and declare their faith safely and freely," he said, also expressing deep concern at the overall rise in instances of discrimination, intolerance and all acts of violence directed against members of any religious or other communities.
This includes incidents motivated by Islamophobia, anti-Semitism and Christianophobia and prejudices against persons of other religions, beliefs, gender or race.
Calling for mutual respect of all religions and faiths and for fostering a culture of fraternity and peace, he asked governments and other stakeholders to support the UN Plan of Action to Safeguard Religious Sites, which has been developed by the Alliance, at the request of the Secretary-General. (NAN)
COVID-19 Remains International Health Threat, WHO Warns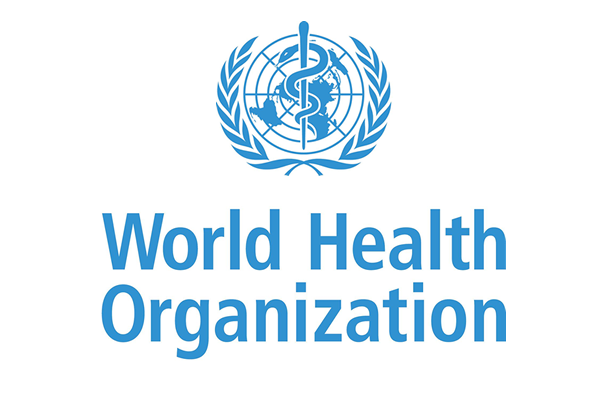 World Health Organisation (WHO) has again, warned that COVID-19 is still a global health threat and that it is not time to declare the pandemic over.
WHO Director-General, Tedros Ghebreyesus said this in a statement on Monday while commenting on the outcome of the COVID Emergency Committee meeting held on Friday.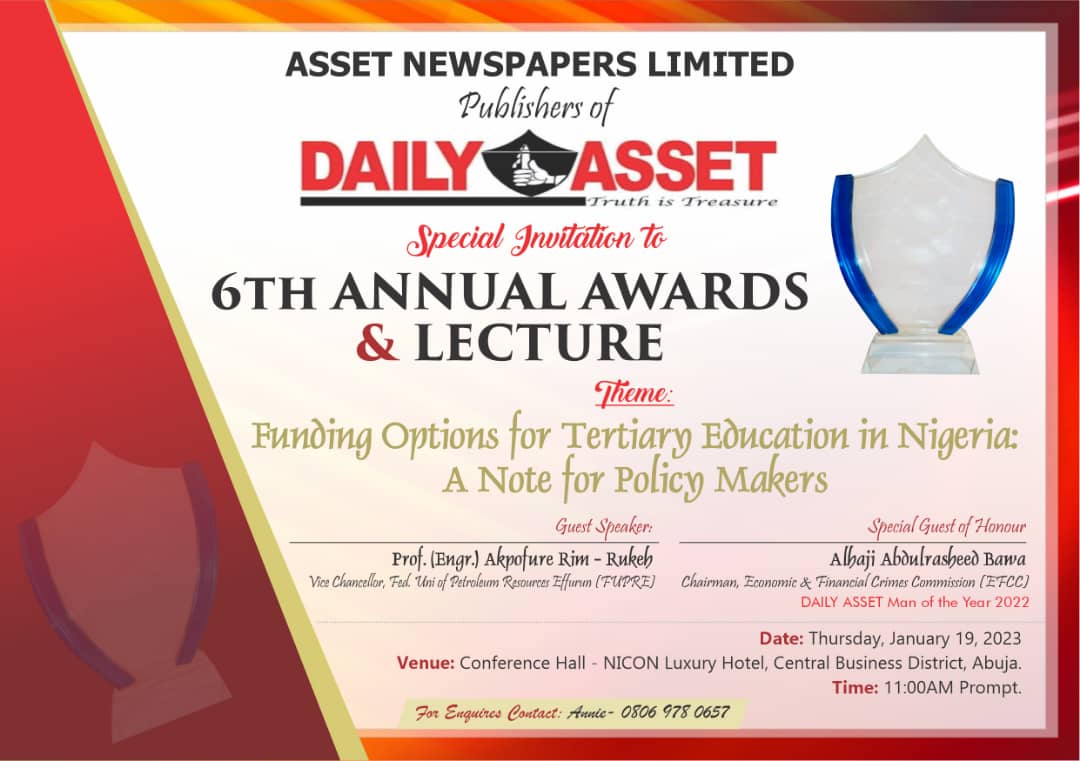 "There is little doubt that this virus will remain a permanently established pathogen in humans and animals for the foreseeable future," the committee said.

"It is three years since COVID-19 was declared a public health emergency of international concern. The novel coronavirus (2019-nCoV) was first reported in Wuhan, China, on December 31, 2019,'' he quoted the committee as saying.
The WHO Director-General said that although the world is in a better position than a year ago, when Omicron infections surged, more than 170,000 COVID-19-related deaths had been reported globally, in just the last eight weeks.
Ghebreyesus noted once again that surveillance and genetic sequencing of the coronavirus had declined globally, making it more difficult to track known variants and detect new mutations.
He warned that health systems continued to struggle to treat a high number of COVID-19 patients and others with influenza and respiratory infections, amid staff shortages and health worker burnout.
The UN health agency chief also insisted that vaccines, therapeutics and diagnostics remained critical in preventing severe disease, saving lives and taking the pressure off health systems and health workers globally.
Despite their proven worth, he said that the COVID-19 response remained "hobbled" in too many countries that are unable to provide these tools to the populations most in need, older people and health workers.
Globally, there have been more than 752.5 million confirmed cases of COVID-19, including 6.8 million deaths, reported to WHO's Coronavirus dashboard.
At the WHO meeting of the Emergency COVID Committee, participants heard that globally, 13.1 billion doses of COVID-19 vaccines have now been administered, with 89 per cent of health workers and 81 per cent of older adults (over 60) completing the primary series.
Committee members expressed concerns about insufficient vaccine uptake in low and middle-income countries, as well as in the highest-risk groups globally, and the uncertainty associated with emerging variants.
They also recognised that "pandemic fatigue" and the impression of reduced risk "have led to drastically reduced use of public health and social measures, such as masks and social distancing".
Among its recommendations, the UN health agency urged countries to remain vigilant and to continue to report surveillance and genomic sequencing data to WHO.
"Appropriately targeted" public health and social measures should also be implemented where necessary, and the most vulnerable communities should be vaccinated to minimize severe disease and deaths," the WHO meeting noted.
Answering people's concerns about COVID-19 remains key to improving why it is so important to implement preventative that will keep the coronavirus at bay, the UN health agency said.
The Emergency Committee explained that although the Omicron variants that are circulating globally remained highly transmissible, infection no longer necessarily means that severe disease will follow, when compared to earlier coronavirus variants of concern. (NAN)