UN calls for more support to tackle humanitarian crisis in North East
The United Nations (UN) has renewed its call for more interventions to address the nagging humanitarian crisis caused by the Boko Haram insurgency in the North East.
The call was contained in a statement issued in Maiduguri by the UN Office for Coordination of Humanitarian Affairs (UN-OCHA).
The UN said a team of senior officials had conducted a five-day assessment tour of Borno state and visited Internally Displaced Person (IDP) camps in Damboa, Dikwa, Maiduguri and Rann.

It said the team observed that the humanitarian crisis in Borno, Adamawa and Yobe needed renewed support to face the recent upsurge in violence and growing humanitarian needs.
The UN quoted Mr Vincent Houver of the International Organization for Migration (IMO) as saying that "the crisis in the Lake Chad Region is far from over. The humanitarian community cannot spare any effort at this time.
"This week, we met women, children and men who were forced to flee multiple times and urgently need protection and assistance to survive and rebuild their lives. We cannot let them down."
According to the UN agency, more than 134,000 persons had been displaced since January due to upsurge in violence and military counter-operations in the sub region.
It revealed that about 7.1 million people needed lifesaving assistance, including food, nutrition and healthcare interventions, while about three million others, including one million children, were vulnerable to food insecurity and malnutrition.
UN Humanitarian Coordinator in Nigeria, Mr Edward Kallon, disclosed that aid agencies had scaled up humanitarian response to address the situation.
"Aid agencies have significantly scaled up and reached some two million people with aid this year.
"However; much more supports are urgently needed. We are worried about the tens of thousands of people who have recently fled due to rising violence and are still sleeping outside in the open.
"With the rainy season progressing, they will face increased risk of diseases and will need immediate protection," Kallon said.
The UN also quoted Mr Christian Gad of the Danish Refugee Council as adding that "some of the people we met have been living in IDP camps for several years.
"All actors, including government and the private sector in Nigeria, need to join forces to help those affected by the crisis to recover in dignity and restart their lives."
It explained that the UN and its partners have appealed for 848 million dollars to enable it to provide urgent life-saving assistance to 6.2 million people in 2019, adding that the response plan was so far 32.6 per cent funded.
It stressed that more funding was urgently needed to sustain the humanitarian response.
During the visit, the team met with the officials of Borno Ministry of Budget and National Planning, Gov. Babagana Zulum, a wide range of UN agencies and humanitarian organisations.
The News Agency of Nigeria (NAN) reports that members of the team included Ms Reena Ghelani, Director, Operations and Advocacy Division (UN-OCHA) and Ms Sheila Grudem, Deputy Director, Emergency Preparedness and Response Support Division, World Food Programme (WFP).
Others were Mr Christian Gad, Head, Emergencies, Danish Refugee Council, Mr Vincent Houver, Deputy Director, Department of Operations and Emergencies, IMO and Mr José Barahona, Director, Emergency Response, Norwegian Refugee Council (NRC).
Mr Andrew Mbogori, Principal Emergency Coordinator, Division of Emergency Services, United Nations High Commissioner for Refugees (UNHCR) and Dr Renee Van de Weerdt, Acting Director, Emergency Operations, World Health Organisation (WHO) were also part of the team.
Thuggery, Intimidation, Attacks, Abductions Characterise Recent Polls – EU Mission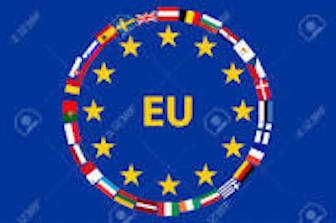 The European Union Election Observation Mission (EU-EOM), has said that there were at least 21 reported deaths in the just concluded general election.
The election monitoring group said the fatalities were recorded on election day.
In its second preliminary report released yesterday, the EU-EOM said there were "multiple incidents of thuggery and intimidation" that interrupted polls in several voting units across the country on election day.

The EU-EOM said, "obstruction and organised violence limited the free expression of the will of the voters, despite efforts by civil society to promote democratic standards".
It also said vote-buying was recorded in the election, affecting the proper conduct of the exercise.
"The 25 February post-election environment was largely peaceful, with parties appealing to supporters for calm. However, a few days before the 18 March elections, violence abruptly increased with more than a dozen attacks and abductions of candidates by thugs and unidentified gunmen, some of which resulted in fatalities. Violence shortly before and on election day appeared to strategically suppress voter participation," the report reads.
"Overall, on election day, multiple incidents of thuggery and intimidation interrupted polling in various locations, primarily across the south but also in states in the central and northern areas. There were reportedly some 21 fatalities. In polling units in several states, violent incidents targeted voters, INEC personnel, citizen observers, and journalists.
"Most polling units opened with materials and personnel deployed on time, although a dismal level of voter participation meant less pressure on INEC operations throughout the day. Vote-buying, also observed by EU EOM observers, further detracted from the appropriate conduct of the elections."
The election observers said journalists were attacked while carrying out their duty and that security operatives turned blind eyes instead of prosecuting the attackers.
"Law enforcement agencies failed to prosecute persons who attacked, intimidated or harassed journalists during or after the presidential polls in at least five southern states with fiercely contested state-level races," the EU-EOM said.
"In two further states, police arrested two journalists on bogus charges. EU EOM observers confirmed 10 incidents involving media; only in one instance, police opened a case.
"Impunity encouraged by police inaction is detrimental to freedom of expression, particularly as independent and trusted outlets are targeted. This does not accord with Nigeria's regional and international commitments to the protection of the media."
AU commends Aisha Buhari over Peace Mission
The First Lady, Dr. Aisha Muhammadu Buhari, has commended the African Union (AU) Commission for its efforts to strengthen the African First Ladies Peace Mission (AFLPM). She was speaking while receiving a 6-man delegation from the Commission, on Friday, March 17, 2023, at the State House, Abuja.
Mrs.
Buhari, who is the elected president of the African First Ladies Peace Mission, recognized the contributions of the Commission, especially in the area of peacebuilding and conflict resolution on the African continent, harping on the need for more women's involvement.

She noted that women are the main victims of conflict, and called for the recognition of first ladies as facilitators.
"Africa has many present and past First Ladies who are willing and ready to provide their services to this cause and all they need is a platform like the Africa First Ladies Peace Mission." She said.
She said the building of the headquarters of the Mission was conceived by Nigeria to provide such a platform that will also serve as a secure environment for women of all shades and ages to connect. The building, which she said is 90% complete, is to be commissioned in May 2023.
She thanked the President of the Commission, Moussa Faki Mahamat for his positive contributions in the area of conflict prevention, management, and resolution in Africa.
Earlier, the Head of the AU delegation, Ambassador Adeoye Bankole, Commissioner for Political Affairs, Peace and Security, conveyed the message of appreciation to the First Lady, expressing the full support and commitment of the Commission to her initiatives as President of AFLPM and noted that the construction of a Secretariat for the Mission is an expression of her zeal and commitment, and her work exemplified what visionary first ladies everywhere should be doing.
He said the support of the AU Commission to the Mission is in line with Agenda 2063 of the AU and UN Security Council Resolution 1325, both of which provide for the involvement of women in peace and security.
Earlier, the team had inspected the construction work at the headquarters building of the AFLPM.
Burundi Announces 1st Polio Outbreak in 30 years – WHO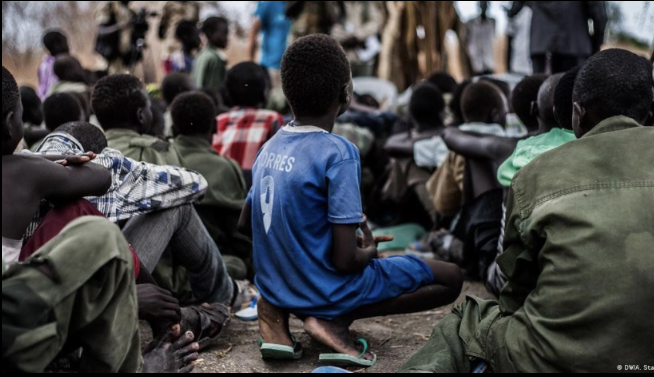 By Cecilia Ologunagba
World Health Organisation (WHO) says health authorities in Burundi have detected eight samples of polio, officially declaring the landlocked African nation's first outbreak in more than 30 years.
Heath authorities said there was a confirmed case in an unvaccinated four-year-old child in Isale district, in western Burundi, as well as two other children with whom he had been in contact.

"Additionally, five samples from environmental surveillance of wastewater confirmed the presence of the circulating poliovirus type 2.
"The detection of the circulating poliovirus type 2 shows the effectiveness of the country's disease surveillance," Dr Matshidiso Moeti, WHO Regional Director for Africa said in a statement on Friday.
"Polio is highly infectious and timely action is critical in protecting children through effective vaccination…
"We are supporting the national efforts to ramp up polio vaccination to ensure that no child is missed and faces no risk of polio's debilitating impact."
The disease is transmitted through contaminated water and food, or by contact with an infected person, many do not become seriously ill, but some can go on to develop acute flaccid paralysis.
Its early detection is critical in containing a potential outbreak.
Burundi declares an outbreak of poliovirus type 2.
The Burundian Government – which has declared the detection of the virus a national public health emergency – plans to implement a vaccination campaign to combat polio in the coming weeks, aiming at protecting all eligible children, from newborns to age seven.
The health authorities, with support from WHO and the Global Polio Eradication Initiative (GPEI) partners, have also begun to investigate the epidemiology of the limited outbreak, including risk assessments to ensure containment.
Burundi is further bolstering polio surveillance, with WHO experts in the field supporting additional sample collection as well as assessing the possibility of opening new environmental surveillance sites for early detection of the silently circulating poliovirus.
Circulating poliovirus type 2 is the most prevalent form of polio in Africa and outbreaks of this type of poliovirus are the highest reported in the region, with more than 400 cases reported in 14 countries in 2022.
Type 2 infection can occur when the weakened strain of the virus contained in the oral polio vaccine circulates among under-immunized populations for long periods. (NAN)