President's Plan to Pull 100 Million Out of Poverty Achievable – Apera
The National Coordinator of the National Social Safety-Nets Coordinating Office (NASSCO) Mr Iorwa Apera has said that not fewer than two million poor and vulnerable households would be captured into its national register in line with the federal government's effort to alleviate poverty in the country. Apera disclosed this in an exclusive interview with Daily Asset State House Correspondent Mathew Dadiya.

He spoke on the efforts the office is making to achieve the 10 years target of President Muhammadu Buhari to pull out 100 million Nigerians from poverty amongst other issues. Excerpt:
Can you tell us what your statutory responsibility is as far as the NASSCO is concern?
The national social safety net coordinating office (NASSCO) was established by the federal government through a support of a world bank credit.
The world bank credit was at the national social safety net programme and the NASSCO Programme credit facility from the world bank was designed to establish the office of NASSCO and also start up the national cash transfer. You will recall that the national cash transfer was a campaign promise by the president to give N5000 cash to poor and vulnerable homes. So, the world bank facilitates and helped the government in establishing that. So, NASSCO is established under the office of the Vice President and supervised by the special Adviser to the President on social investment programmes. It's saddled with the responsibility of coordinating the social safety net programmes in Nigeria and establishing the building blocks of social protections in Nigeria and also building the social register. The social register is for the poor and vulnerable that is meant to put on record a database of poor and vulnerable homes across the country.
How do you agree or dispute claims that Nigeria is the poverty capital, does the database you have reflects this statistical proposition?
That sort of reports is established by empirical evidence and statistics by that are not within my purview as such I won't lay claim, to accept or reject their assertion that indeed from their record and statistical evidence that is emerging that indeed Nigeria is the poverty capital of the world. But I can say that we are quite low on a number of development indices on the human capital development indices which came out about a year ago – we are ranked 153 out of 158 countries. We also have high child and maternal morality and all the other indices. However, in relation to the poor and vulnerable register that we talked about on the national register, we are developing it through a combination of three targeting mechanisms as we call it – one is geographical mapping, this uses empirical evidence from the living standards survey and other surveys done by the national bureau of statistics- that sort of ranks the local government from the poor too he poorest and we used this poverty map to determine the first 30 percent local government that we will start engaging with or raising the register when we get to any state. Now within the states and government structures, we recruit the local government staff, we recruit the state government staff, the states government recruit or second their staff to our state operation and coordinating units or offices who in turn recruit the community base team. They would then engage with the communities through sensitizations and the do what we call community base targeting system and this allows the team to discuss with the communities. The communities would define what is poverty, who and who could be poor and vulnerable in the community.
Now those definitions vary from community to community. We would first of all appreciate the fact that poverty is relative and so when we talk about the poverty capital of the world, depending on who is seeing it and from which prism you are looking through to be able to decide whether you are poverty capital or not.
In the case of these communities, in some communities the definition of poverty is those whom have not seeing smokes coming out of the round huts (kitchens) in the evening or in the morning and so it does signify that house cannot afford even breakfast. Or it means those who don't have land tie to their family names or those who are traditionally considered outcast within their community. This definition varies across committees but first the community would determine what that means and to them once that is established the team separates the community into three groups, then do a focal group discussion. One group is for the male, one for the women and one for the youth. All the three group then taking the definition of who is poor and vulnerable, then identify the poor and vulnerable within the community.
Sometimes ago you said that you have mapped out 655, 655 homes as poor and vulnerable; what approach did you use at arriving at these numbers and what is the total figures now?
It is part of the approach. What then the community would do, the group would then identify the poor and vulnerable that they think are poor and vulnerable within the community based on the definition, the women would also identify, the men would also identify, then we bring the three group together in the plenary and harmonize the list.
So far how many households have you identified as poor and vulnerable in the country and what is the level of implementation?
At the moment, we have a total number of 1, 132, 000 on the social register of poor and vulnerable made up of 5.5 million individuals and this is across 33 states of the federation including Abuja. We are still gathering the data in the other five states- Ebonyi, Lagos, Ogun, Borno and ….
While that is still going on, we are continuing with other states which have some data. Like I have said, we start with the first 30 percent of the local government, we saturate the entire local government, we move to the 50 percent, next 75 percent and next 100 percent. This is also a deliberate structure- deliberate so that we are learning as we go, we are improving as we go, we are also monitoring and ensure that it is the right thing because when the community finally agrees in plenary that the youth list, the male list and the women list is what represent us – we have the same name, agree on choices of all the three groups the community would appoint two people a male and a female that would sign up on this list and the community would keep a copy within them in the community, we take a copy of that to go back and give the enumerators who would go back and register these families into the register. So that is still ongoing in these LGAs; when the LGA finished a community for instance, the data is automatically uploaded because they use tablet. Where there are no networks, once they come to the headquarters or where there is network, it synchronizes with the database at the state level. So, it then becomes the state social register, the state team would interact with this register. So, the state team, their first check is to interact with the community list and take the data that has been synchronized, matched and see that it's actually the people that the community picked as poor and vulnerable that the enumerators have registered. Once that is established, and satisfied as the state register, the state sends it up to us. We then check, validate the data and ensure we have also set up a mechanism to ensure it is actually the register. We do what is called a back check- we randomly pick some data, go back to validate to ensure that it is what the community sent.
What is the actual investment that has gone into this safety net programme so far?
First of all, the NASSCO credit is $500 million across five years. We are in the second year. It is meant to build the social register, support the building blocks of the social safety net and also do the cash transfer for the federal government. Like I have said, already, we are building the social register, we've signed a memorandum of understanding with all the 36 states and Abuja. We are developing the register in all the 36 states and Abuja. The data that we have so far is for 32 states including Abuja but five states data would soon come in to make it 36 states and Abuja. Eventually we are going to saturate every community, every local government and every state in the country and Abuja.
Now as to level of implementation, we have done the register to that numbers that I gave. The cash transfer, once we get the social register in, we do what we call a proxy mean test that further ranks these poor and vulnerable homes from the first to the sixth poorest. The federal government cash transfer targets the poor of the poorest. So, on average for one million, about 687,000 poor and vulnerable homes would be eligible for cash transfer. Now the social register is a register for potential eligible beneficiaries into any social intervention or social safety net programmes. For the federal government, there are three social intervention and safety net programmes at the moment: the national cash Tran that gives N5000 to poor and vulnerable homes to stimulate consumption and the additional top up of N5000 depending on the state's decision to bring together the supply side and then it becomes conditional. The second one the Youth Employment and Social Support Operation (YESSO). This one is also a World BANK's credit that federal government guarantees for states governments to access. So far 15 states have accessed that credit and now do what we call the skill for job programme- where they come to the social register – this time they do not target the poor and the poorest like in the cash transfer, they take any youth from the poor and vulnerable homes from the ages of 18-35 that is unemployed- could be a school-dropout, whatever the status could be, they mined from it and that place them on skill acquisition, train them under apprenticeship and after the period of apprenticeship they get a start-ups pack for them to start a business on their own. They also mine from this social register caregivers from homes that are unemployed and place them on what we call public works where they are given the opportunity to sweep the streets, sweep markets places, security to look after local government and other public institutions and they are paid N7500 a month. In this case it could be any abled person in the social register who has been identified by the community as poor and vulnerable. The third programme which is very popular, that one is in 30 states of the federation, the community and social development programme. It grew from what used to be called LEA. Now what that does is to take from that poverty map, the community would identify and decide the infrastructural project that they need – it could be road, bridge, electricity, culvert or whatever it is and the project would give them money for them to undertake that project. So, these three programmes are going on and in totality the three social safety net programmes and NASSCO is almost $900 million credit facility by the federal government to support the social safety net programmes and its poverty alleviation strategy.
Sir, talking about the social register do you assign any social security number to those poor and vulnerable that you have captured into the database or how do you track them?
Yes, they have a unique identifier we call it the National Social Register Number. But what we are doing is, the President right from 2015 to hen he came in has signed a White Paper that all databases must align with NIMC. What we have done is to develop our data capturing check list that aligns completely with NIMC the only difference is that we do not take biometrics for now and we also take other date set that defines the level of wealth of that family. But what we are also doing because eventually our hopes is that the NIMC number, the ID number would become the unique identifier as has been signed by that White Paper. What we have done in that check list of ours, we have created a field for a NIMC number so that any family never with a NIMC number would be put it in the form. We have also entered an agreement with the NIMC now to start a small pilot in a local government to see how the individuals that are captured in the register now are captured up on the NIMC platform and give be given a NIMC number. We are hoping that, that would be successful. Once that is successful, we would then carry that along to ensure that everyone that is on the social register also has a NIMC number and then gradually we start the process of migrating completely to the NIMC as a unique identifier.
One of the pitfalls of programmes like this is monitoring and evaluation to forestall sharp practices in the system, what strategy are you adopting to ensure that the benefit gets to the right people?
We have a very robust monitoring and supervision system. First, the world bank does its monitoring through the support system that it gives to us but internally at our level we also have a very robust monitoring programme that helps the entire system. The team develops monitoring tools. We just concluded a monitoring support mission in most of the states and we are given a feed back from it. We have also engaged civil society organizations as third party to monitor the programmes and they are completely independent from us. Their report only comes to me as a national coordinator. What they do is to take the National social register take all the beneficiary for the cash transfer, the youth employment programme, for CSDP and they go back to the communities to validate the information that you put in your form and they come back with report every quarter. This report is completely independent and it helps us also to engage properly. The other one is that the entire suite of the programmes are design on output based. Now output base means that it is driven by the states and we only reimbursed the states based on the result of the registration for the social register that they bring and we only give states money to develop the register depending on the total number of poor and vulnerable households they have brought and have been approved into the social register. It's performance base. We the hire a private accounting firm that takes these output from the states- for instance, a state like Kogi has brought maybe 750,000 poor and vulnerable households, they would then take these numbers, take the unique identifier, take all the information and go back to those communities and just to make sure that when we do this, we take record of the individual compound, we take the geo-coordinate. Without our people, the verifiers simply use the geo-coordinate to locate the house and they go to validate that – you're in the social register we're you validated by your community, we're you enumerated? Ye yes. If no, then they go to the custodians of the community list to collaborate the list against the record. So, such structures are put in place to ensure that the data and those who eventually access this social safety net or intervention programmes are actually those that were picked by their communities. We are not influenced by anyone right from the choice of the local government that we started based on completely statistical data established by the bureau of statistics through other surveys that produced the poverty map and no state Governor or any politician has been able to say you enter this state, go to this local government first, no, that has never been the case, we operate independently.
How much support have you being receiving from the state government?
Like I have said, the state governors do not interfere with so there is no political interference from the governors right from the choice of civil servants. They do internal advert for civil servants to apply, they conduct interview and they follow the memorandum of understanding that we signed and once they picked the civil servant, they send the names for us to validate before they go ahead and give appointment letters. No governor has said, I don't like this state coordinator, give my brother or give my cousin, no. Secondly, they all have given established offices for us in the states and employed the civil servants who have been successful in the interviews to man these positions. In most cases they even go ahead to start with stipend, they also give top up to the operational cost that we give to states. States have even gone a step further in supplying the tablets that we used in collecting the data that we use when our supply has not come in and a few states like Akwa Ibom, Ebnue, Jigawa have done that. State like Benue has even gone ahead to give the state team monthly stipend to help them even move ahead in the generation of the register in terms of the communities that are there over and above what we even give which has supported the team a lot. So, we receive a lot of support from the state, we appreciate it and we would continue to do so.
We are actually advocating for the states to have it as a budget line under the ministry of planning so the state operation and coordinating unit is situated in each ministry of planning in each state of the federation.
Before the election the perception was that this Programme was targeted at mobilizing support for the President; how have you been contending with this kind of perception?
They have been there and we will always refer everyone to the efforts we have been making and the evidence that have been established. Like I have said before, for the social register, the evidence Rest with the community and for journalists and friends and for critics we simply say go to the communities and see for yourself.
Last quarter, we took a couple of journalists to the field in Plateau state and they went to the communities and they saw the register for themselves. The evidence is out there and for the communities we are very happy because we share information with the communities CSOs also come and take the list and go to the communities and you see the communities list by yourself and interact with the communities, interact with the beneficiaries.
But this is devoid of party politics, there is no political affiliation to the composition of the social register. We encourage everyone to participate this sort of rumors by political agitators that it was a political tool should not be believed. The facility that established NASSCO and its structures was actually designed to last beyond the first tenure of the president. It wasn't a matter of dependent on whether he wins or he loses. To also give credit to Mr President, it would be the only programme in my own little experience that has no political influence at all, I sit under the office of the Vice President I have never a single day received instruction from him that you are going to Ekiti state or why are you not in Lagos, why are you not in Osun state or as you are in Osun state you better start with this or that local government or listen to listen to this state governor he wants this to start with this people or that people, never! Not even a single day. Even when you have people say oh can IG be like that, he says look what does the system says, come back to Apera, what did he say, please let's follow those resumes.
The president has in his Democracy Day speech, says that Nigeria government starting from his administration would take 100 million people out of poverty in ten years. Is it an achievable goal and is this programme in line with his target?
Yes, I see social protection as key strategy to pull people out of poverty and I would say the President was a bit conservative in his estimate over ten years. I will give a simple example; in the social register we have 1.1 million people for poor and vulnerable households- a poor and vulnerable households is on the average five people – that is what the standard family is by definition. Now, 68 percent or so of this 1.1 million households are eligible for instance for cash transfer that is 740,000 households multiply by five gives you about 3.7 million individuals and that is for the first half of the year. At the end of the year you have 1 million poor and vulnerable households are accessing N5000. Evidence in the country shows that a family used 68 percent of those money are spent on consumption, 11 percent on savings and consumption refers to basic households needs like foods, medicines and so on. Let's take good and say that these poor and vulnerable households go to the market to buy rice. The other percentage is spent on power and other family need.
No, we have in excess of N155 million in savings in the villages. They also used the money to invest in other things and we have had success stories but let's go back to the simple example of the merchants they go to the village farmer who was stocking only about a bag or rice for a gold month to sale but now because they have cash and the family is coming to buy the rice from him, he is seeking one bag a day, so he needs to improve his stocks may be by ten bags. So, he does improve his stocks by ten bags because he will sale. He has to go to the warehouse, the wholesaler used to sale ten bags a day because the demand was low, so now one villager is coming to buy the whole ten bags, he needs to improve his stocks too up to hundred bags. The wholesaler is going to the manufacturer and say I need hundred bags a month now. The manufacturer was only producing hundred bags a month because that is the maximum, he was selling at that time but now the demand from only one seller is 100 bags he will want to increase his stock to 1000 bags. Meanwhile it takes one labourer to offload ten bags, so he was employing 10 people to produce a hundred bags but because the demand has increased to 1000, he now employs ten labourers to offload and 100 workers meaning that he takes nine people out of the labour market. He now puts food on the table of 90 people putting them on the route to alleviating poverty.
So if you look at that split effect of N5000 to an individual family and you work through that corridor right to the manufacturers giving jobs, you take a step back to the warehouse owner that also gives job because he was employing only one person that takes care if only ten bags and look at the transporters that offload the rice from the producer to the warehouse, the man who is in the street suddenly has a KJV because every week he goes to offload rice he is also empowered.
Evidence abound that for every one naira that you give for cash transfer, a return of N1.30k so you have an additional 30 kobo. If you go down corridor, the manufacturer now has more and he is selling more and is paying more income tax to the government. The wholesaler is selling more and is paying more tax to the government, the village merchant suddenly has lots of business coming in so he is no longer scared that the local government staff are coming to collect tax or they will lock his shop. The money goes around and get back to the government because it is the same tax payers money that the government used for cash transfer and other developmental projects like infrastructures.
In the long run, the ten years period that the president has given, if concerted efforts are made as we are going on, it's not only going to take those number of people out of poverty but much more.
It serves as music in the ears of the Nigerian people when the president made that promise but it's a promise that he made based on the experiences and facts he had before him. He also stated in that speech that we now have a register for poor and vulnerable that we know they are not faceless, they are individuals, we know them by their age, by their sex by their locations and other indicators. With this kind of gradual effort that would happen.
Every programme has its attendant challenges what would you say has being your constraint in the implementation of this programme?
We look at structures within government, at the moment we are housed here at the office of the Vice President but if you are looking at the future, we hope to one day spin up into an establishment like a commission. So we are still working towards that and we need to begin to actualize that, and we need to begin to work with key stakeholders within the government and with the legislature to try to make that happen. Public acceptance, public knowledge that is a depth of knowledge in social protection and what the impact or effect could be.
Struggling with socializing the structures, socializing the policy has been one. The second one has also been Fund – of course the state government are trying their best, so is the federal government. But the state team needs support, they need the state government to establish it as a funding line so that they have their operational cost. What we do is to fund the actual development of the register like I said on output based. However, the mechanism that fuels that act is not provided by us and we rely on the state governments to support the teams to do that. That has been happening but needs to happen more. Finally, capacity development – human capacity has to do with building their capacity which we have been doing but also institutional capacity because we cannot exist in isolation – we need to work with the relevant ministries, departments and agenciess bbuilding their capacity in understanding the work and begin to use the social register also. For instance, the ministry of agriculture on targeted farmers intervention to the poor and vulnerable could use the social register to pull out poor farmers because the statistics shows who are the real poor farmers. Another interesting thing that we found out when we are collecting data, we realized that the actual poor are not farming because they are so poor, they can afford pieces of land. Those who actually have land tie to their own homes by their ancestors, they least these farmlands to other people so they can feed. So, it's a very good access programme for the government to target these people and actually give them access to land, access to improved seedlings and mechanized farming to farm.
What is your success story based on the target and timeline that you have set for yourself, have you achieved your target?
We have not I have to be honest with you. We are established in 2016 and our target by the government is to raise a million poor and vulnerable households annually. But we were delayed by a number of factors: agreeing with the states, signing of MoU, setting up structures and all of that, it took a while and we also started by doing and learning. In April 1, 2018, we looked at it and review the entire structure and now we say we are in tract. We are not yet there but by the third year, we should be hitting three million households. We are 1.1 million households by June this year.
We are hoping with all the system and structures we are establishing in the states, by December we would have moved it to two million and we would have a shortfall of our three years target and we would push towards the target more aggressively now that we have set up the system structures, we have done all the necessary procurement that we need to do, we have all the devices that we need to saturate all the states. We are also investing in building capacity of our staff as well. We are very optimistic that we would catch up with the gap that we have had previously.
Next Plateau Governor must Epitomize Gomwalk – Tanko
As political activities leading to the 2023 General Elections are on top gear in Plateau State, Honourable Sati Tanko, Special Adviser to Governor Simon Lalong in this Interview with Jude Dangwam gave a hint on the kind of a new governor the state needs come 2023. He expressed worry that the State falling into the hands of political godfathers

Plateau State has seen different qualities of governors.

What kind of Governor did you think the State needs come 2023?
Plateau State should be expecting a leader that will be tolerant, not fanatical about tribe or religion and must be a leader that will carry all the tribes in the state along.
I said this because this idea of minority, majority dichotomy has always shown it's ugly heads in the various leaderships we have had over the years as a state and it has not done us any good.
During the Chief Solomon Lar period when we were together with Nasarawa State, we didn't see such division along tribes or religion, the dichotomy was about the Southern and Upper Plateau, there was no primodial sentiments as it is now.
Unfortunately, when Solomon Lar left power unceremoniously, because of the coup that toppled him, led by the current President of the Federal Republic of Nigeria President Muhammadu Buhari.
Plateau State has been devastated by a lot of crises. We have lost a lot of properties; we have lost our senses; we have lost our unity; we have lost the umbilical code that bound us as a people. Why? Because tribalism has eaten deep into the fabric of our politics. Religion has eaten deep into the fabric of our politics. We have preferred primordial interest to state interest that will unit us and build our economy.
The kind of leadership I will want is a combination of all the leaders that we had. We must have a leader with the spirit of J.D Gomwalk. Why did I say so? It is because the leadership spirit of late Gomwalk was to go out there and get. It was a competitive spirit that struggled within the then 12 states of the Nigerian nation.
That is why he brought the now University of Jos; he brought Benue Plateau Radio; The Nigeria Standard Newspaper among others. Yhat was the spirit. Solomon Lar came and had the maturity of tolerating all the various tribes of the former Plateau, covering the present day Nasarawa State.
Virtually everybody was contented. He was able to bring all the tribes through his programme of emancipation that he developed and he succeeded in emancipating all the downtrodden tribes of the Plateau. Those tribes that were suppressed by feudal lords were emancipated and that was maturity.
We had Ambassador Fidelis Tapgun whom I consider as a stateman in his own right. He was coming from the bureaucratic setting, as a Permanent Secretary who had worked with so many military governments in the country. So, he knew Plateau State inside out because he was a student of Solomon Lar and he was able to marry some of Lar's programmes by building schools, and paying the SSCE registrations fees for students among other things in the larger Plateau State and people appreciated those programmes because of the poverty level at that time.
It got to the time of Joshua Dariye who was coming from the economic background as an accountant. He came in with his welfarist package and there was no hunger in the land, lifting up the standard of living of the citizens and I think he did well. The building and commencement of academic activities at the State University Bokkos is a credit to him, an institution that has raised so many people today.
When you talk of Baba Jonah David Jang, he is stubborn to some extent. Stubborn in the sense that he did not allow other factors make his thinking overlap. He remained focused on what he want to achieve. So those factors that wanted to not just pulled him down per say but to change his thinking saw him as a very stubborn leader.
Infact he is a man that came with a kind of programmes for Plateau people. But because of the forces that were and the insecurity that time, Baba Jang became a fighting bull with the Federal authority given the power that be at that time and they tagged him recalcitrant, but to the masses of Plateau State I think he did his best too because he was able to introduce a kind of nationalism that today you find it in the minds of natives of Plateau State.
Lalong came with his peace mantra and I think, to a greater extent he has succeeded because there are no more 'No Go Areas' as we had before now. Business and social night activities are going on now than it used to be. Although there are pocket of attacks in hinterlands but the Lalong administration has been able to stabilize the security situation within the Jos-Bukuru metropolis.
So, the kind of leader that I would want in 2023 is someone with the combination of all the attributes of these leaders that saw each playing his part in the best way he can. But above all, somebody that can bring us unity is important, somebody that can tolerate, somebody that can build infrastructures and bring out the best in our institutions in the way they function that's the kind of leadership I desire.
I want a leader that will focus on peace, somebody who will address our education, the agriculture, somebody who will give the desired energy to our commerce by building our economy to make Plateau economically viable. We have always been considered as a civil servants state, so I want a leader that will come and change that narrative.
Across political parties, do you see such an ideal leader amongst the aspirants for the governorship seat come 2023 in Plateau State?
For the first time in the history of Plateau State, I can see from the array of aspirants both in the ruling party and the opposition parties who can bring this to bear. Because I can see that they have a very rich credentials, and to be fair to them, there is no one that can not govern Plateau State given their credentials.

What are your fears in the whole politicking leading to the choice of the ideal leader come 2023 considering the arrays of aspirants?
My fears is about the money bags! We don't want money bags to hijack our political system. Where people will plant surrogates and psychophants or cohorts, at the end of the day they will be answerable to their godfathers and not the people of Plateau State. That's my fear about the kind of leadership that is emerging. I rather want a leader that will emerge from the true reflection and the aspiration of the people of Plateau State!

2023: NNPP Open to Merger Talks—Prof. Rufai Alkali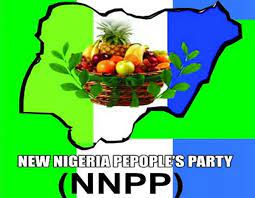 As the political parties rush to beat the June 9 deadline to submit the names of their candidates for the 2023 general elections to the Independent National Electoral Commission (INEC), political analysts have been speaking on how to wrestle power from the All Progressives Congress (APC) and the Peoples Democratic Party (PDP).
There has been the call for some of the other parties to form an alliance going into that election.

In this interview, the Chairman of the New Nigeria Peoples Party (NNPP), Prof. Rufai Alkali says his party will be open for such alliance if the need be. He spoke to
Politics Editor Jude Opara.
Excerpts:
When are we expecting your party, the New Nigeria Peoples Party (NNPP) to conduct its presidential primaries?
Thank you very much, in line with the guidelines of INEC and the Electoral Act and our own Constitution, the NNPP is doing everything is following everything systematically.
We have done the House of Assembly primaries as well as the House of Representatives primaries and we are now getting set for the senate, governorship and presidential primaries which is going to take place on June 8, 2022. We as a party are guided by the law, the constitution and all the essential ingredients required in the issue of primaries. We are aware that Nigerians are not happy, we are aware that Nigerians are disenchanted, and within most of the political parties, there is indeed a consensus that things should not be allowed to continue this way. There is also a consensus that the country is drifting and we should do everything humanly possible to bring back our country, rescue the nation and defend our people. Therefore we are methodically in what we are doing, we are not flippant and we are not taking Nigerians for granted.
Even during the sales of forms, we were mindful of the situation on ground in the country and we did not come out openly to tell Nigerians that leadership of the nation was for sale to the highest bidder. Whenever we talk about providing level playing field for political actors, we believe that the best way is to give everybody in the country the opportunity to participate, to be counted and to be relevant. This is our country and all of us will benefit if the country is in peace and stability and of course we will lose if the political in its recklessness, selfishness, divisiveness and that is what has put us in where we are today.
The leader of your party is possibly going to emerge as the flag bearer of your party because as it were, you have only one presidential aspirant in the party, now it's very important to know that he comes from the North West, where is the next place that your party will be looking at to galvanize support for the party?
(Laughs) I am surprised at that question, why do you keep talking of someone coming from the North or the East or the West. If you look at the person coming, he is a Nigerian first and foremost and look at his antecedents, look at his backgrounds and that is also why we are making mistakes because we keep on looking at people at this regionalist and ethnic perspective, we keep on missing it, because as I said earlier, any part of this country, every community can produce leaders. If you look at the history of Nigerian leaders, there are those who emerged from very small communities and they made impact in this country, so what is important is that the NNPP is an all inclusive and open to everybody and in whatever we are doing, we ensure that everything is going to be balanced, everybody would e carried along, but certain strategic decisions we are going to take about who comes and who becomes what, when and how, is not a matter for now and not a matter for the media. But what we know for sure is that part of the reason people are angry is the sense of exclusiveness. This is what we are talking about, why should be people be excluded from the process. Anybody who feels he should stand for an election, should be allowed but ultimately, it is the collective will of the people that will decide who is going to be the leader of this country. But ours is to offer our best, someone who is going to be a unifying force for the country, somebody who will sustain the momentum for this national movement, to reinvent our country so that we cannot only, move forward but leap forward because sometimes when you have a big gully in front of you, you need to leap so that we pass what has become a huge threat to our system. This is not the country we inherited from our forefathers. Our problems are peculiar because they are self imposed, they are not coming from any foreign army but we are not at peace with ourselves. Who will want to invest his money in a place that is crisis prone? Nobody will ever do that. So we are dealing with critical issues and not to apportion blames of who is at fault or not, whatever happened, something has gone wrong and it is our duty to fix it.
When the former governor of Anambra state resigned from the PDP, there were pictures in the social media about his relationship with the NNPP and the National Leader of the party, I want to know, was there any communication with Peter Obi and what went wrong with that arrangement?
Well, I don't know but first and foremost, I have a great respect for Peter Obi, I have had the opportunity to work with him very closely, and I believe he is a man of substance but people make their choices, and I don't challenge anybody for making any choice especially a political choice. If you look at the sequence of events, it was not as if he was looking for a place to go to, look at it after about five days after leaving the PDP, we heard of his membership of the Labour Party even when we didn't hear about purchase of forms and screening, he is now the candidate, which means already he had a plan and that plan didn't happen overnight. In any case every political party is always in talks with other political leaders. No political party worth its salt will close its doors to others, you can't!
A fellow up to this, you said no political party closes its doors to people, the presidential candidates are just emerging, are you in NNPP thinking of collaborating with other political parties outside the APC and the PDP, coming together with the view of taking Nigeria back it the people?
I think it is common in the history of this country that alliances are formed either before or after elections. It is even more common under a parliamentary system of government where parties join hands to form government. So the political parties may require a kind of alliances either before or immediately after the elections. What I know for sure is that Nigerians have made up their minds, they want to move away from where we are, and I want to repeat myself, anybody who says he is happy with what is happening today is either he is not a Nigerian, may not have been living on the surface of earth or a major beneficiary of the crisis. This is not about politics, but stating it the way it is, therefore talking to groups and individuals are all part of the political process. Everybody is important because this is a national project, when there is fire in the house; you don't say somebody should not bring a bucket of water to quench it because you don't like his face, after putting off the fire, you can then decide on what to do with them.
You said it doesn't matter where somebody comes from, but considering the agitations in the country, the marginalization and exclusion we all know, don't you think that it's safer to adopt the zoning arrangement to ensure that everybody is given a sense of belonging. Secondly, your Party's National Leader in 2015 was among those that left PDP and joined APC because they said power must return to the North. How do we reconcile that with the recent position that we shouldn't talk about zoning?
We didn't bring the word zoning. It's your own word. None of us talked about zoning. First and foremost, like I said, there are only three ways to get power. One the inherited power, it's the traditional way, the monarchy, the aristocracy where people inherit power. The other one is by force through conquest, through war or through coup which is an aberration. The third one is people confer on to you their power. You didn't inherit it; you didn't get it by force or war. People themselves willingly conferred it on you. When you get that power which people willingly conferred on you it is legitimate authority given to you and they will accept your leadership. But people will not confer authority on you except you show them you have potential for leadership that when they give you this authority they will be safe, they will be accommodated, some of their wishes will be fulfilled, and they will not regret giving you this opportunity. So people have to come forward to show yes they have quality for this leadership and in doing that you have to also go through diplomacy, through negotiations, through compromises, through accommodations, through reconciliation, you find out that it will be done even without raising the voices.
Assuming the APC will give the ticket to the North. PDP has gone to the North and your candidate is from the North. One presidential candidate is from the South East. What advantage does your candidate have over others?
I think as an academic I always avoid speculative conversations. It's very exciting, very interesting to go on and speculate, yes maybe philosophically it's also right, but in this thing I don't want you to drag me into speculation of who will emerge as flag bearer of another political party since I am not aware of their plans. Secondly you have mentioned there is a leading politician who has moved into another political party. Just at the beginning of this our conversation you said so. These eight months will give Nigerians the opportunity to sieve the grains from the chaff, to separate the boys from the men and separate what is good and truthful from what is not good. I believe Nigerians cannot afford to make a mistake in 2023. They cannot afford to make that mistake.
FCT Residents should Expect more Clean ups, Demolitions-Attah
Ikahro Attah is the Senior Special Assistant on Monitoring, Inspection and Enforcement to FCT Minister and a journalist. In this interview with Laide Akinboade, he speaks on the renewed demolition exercise of illegal structures in Abuja and other efforts of FCT Administration to uphold Abuja as a modern city
Give us the brief history of how the renewed vigour in cleaning up Abuja and enforcement of its Master plan all began again?
My history of enforcement is something I never planned or expected.

It started on September 18, 2019. I was one of the journalists covering the State House, I had approached the FCT Minister Malam Muhammad Bello, for questions on gridlock on Nyanya -Keffi Road and he told me to come and see him on the 19th of September, I went there to get exclusive interview.
To my shock the Minister announced, he wanted to form a traffic management team, I saw men in uniform around his office. He said he want to form the team to address problem of traffic in Abuja – Keffi Road and I was standing by he said, "You journalist, you are the chairman of the task force on the Abuja FCT Traffic management team.
Many thanks to those who had to encourage me, I know the job could have been done without me. But after the success recorded in Abuja -Keffi
Road, the Minister had to move me to Dutse-Alhaji Road.
Then when Covid-19 came I was so happy because I thought I was going to rest, because the stress of traffic work was so heavy. But during COVID-19 pandemic, the burden of enforcement was so heavy that we had to do heavy enforcement work. Shortly after that the appointment came as Senior Special Assistant to FCT Minister on Monitoring, Inspection and Enforcement.
How long have you been on enforcement?
I have been doing enforcement work since September 19th, 2019, about three years ago.
What prompted you to accept the appointment from Minister?
What prompted me was the series of activities. Largely the former FCT Minister, Bala Muhammad, had always told me and other journalists that we shouldn't limit ourselves to be only Senior Assistant, Media alone, or Chief Press Secretary but as a journalist we should be ready to do anything, we should be ready to do anything outside our purview. But the day the Minister announced my appointment I was shocked but he already believed in me with all the men in uniform that were there . And when we went to see the former FCT Police commander, Bala Ciroma, he encouraged me and told me I can do the job. Even the former FCT Permanent Secretary, Ohaa also said I can do the job, it seems as if all the people around me believe I can do the job but I am the only person that was a bit worried and wondering how can I metamorphose from being a journalist to an enforcement officer. From that point since everyone believed in me, I had to believe in myself very quickly.
I went out and I discovered we were getting results and getting good results . Although there are knocks here and there but that is normal in enforcement.
How many clean ups have you done in the last three years?
I don't have the precise number. We done traffic management team where we had to clean up Nyanya Market area, cleanup Dutse Alhaji Market area and Maitama Market in Kubwa area.
Later we went for Covid-19 enforcement even within we removed some night clubs, we removed some "Gida drama" and we came to some areas where we had to do demolition. It is what we do everyday. I don't think I can count. They are so many.
On the clean up, what more should Abuja residents expect?
They should expect more clean ups everywhere. Kuje is an area we are coming, "pantakers," Apo, Dutse Market, is very much there, Nyanya straight to Karchi, the Airport Road is one area that is very dear to the Minister of FCT. 
The entire Airport Road is very dear to the Minister and he has asked us to constantly go there especially some of the indigenous villages to remove squatters there, we have done Zamani Village but we have not finished. We have babanbola, (cart pushing waste collectors), we have them across the city, we need to smoke them out and removed them. They are enormous.
What are your challenges?
Our major challenges are sometimes attacks. We come under attacks and sometimes our team members are injured. I can always tell them in enforcement if you are not under attack then you are not doing enforcement. If people don't confront you, you are not doing enforcement, may be you are just playing around. There is the issue of personnel. We need more personnel , because you must overwhelm the crowd. The FCTA is funding us now but if they can do more funding it will allow us do very much more .
The main issue here is the fact that we get knocks from people. But it is normal and we are getting use to them. The knocks beat us into shape.
In all your clean ups, which one will its memory linger in you for a long time?
The one attack I will never forget is the one at Luigu. The one that would stay with me for a long time is the Mpape clean up because Mpape people were almost 100 per cent certain that we cannot have access to their community. I really find it worrisome they said during el-Rufai, Mpape didn't witness a single bulldozer activity. There was so much talk about Mpape and it will stay very long in me because we were able to dimistify that belief that government never comes to Mpape with machine to do demolition but we came. Someone once told me what government cannot do, is what government is not willing to do. Government can do so much if they want to do.
What message do you have for people buying, building, selling illegal land?
If you build or buy illegal land from chiefs and others, it would be removed, even if it is not by us but by others in future. There is certainty that someone who will come and do the purging. Even if we don't do it someone will do it
As SSA on Enforcement to the Minister, what is your vision?
I have keyed into the vision of FCT Minister. We will rid the city of illegality, squatters settlements and get babanbola out of Abuja because they are wrecking havoc.
What do you think can be done to permanently rid Abuja of illegalities in erection of structures?
The permanent thing to be done to stop illegality is for the work to be done every day. There is no permanent solution even in the United States, China, you must permanently be doing the job every day. There is no permanent solution to get rid of illegality. The removal of illegality has to be permanent. Remove them so that the people would have it in mind that enforcement is on and then you kill illegality.
Where you are looking for a permanent solution and sit in the office and be pushing file out, will not work. The permanent solution is for you to tackle it everyday.
As the Rainy Season kicks in, how do you intend to prevent flooding again it this year in the FCT?
We have removed some structures and we are going to be removing more structures. We will be engaging more the FCT Minister, the FCDA Executive Secretary, Engr. Shehu Hadi, Director Development Control, Muktar Galadima, we are all discussing where we can use both planning solution like demolition, restoring the master plan as well as engineering solution by creating more pathway for water to pass in districts like Lokogoma, Trademore Estate and so many others. So that we can get urban water to quickly flow out so that it won't flood houses or wreck havoc in the communities.
Traffic on Nyanya -Keffi Road, what is the way out? We have been working. The first thing we did was to remove Nyanya Market off the main road. Those days on Wednesdays which is the market day, nobody going to that axis can walk freely, everyone closes from the office on time because the road would be clogged but now we have pushed the market away from the main road.
On a market day now, the clogging has reduced. We are hoping that soon we will be able to push all of them from the road and free the entire market stretch there and no more trading in that area, while the Ministry of Works is working on the road expansion. There is also the problem of roadside trading that we are still removing, sadly the issue of Abacha Road entry point where some people are selling. We have told the Nassarawa State government to get them off. Once Abacha Road blocks, it stretches almost to Nyanya Bridge, that shows we are heavily connected.
What advise do you have concerning illegalities in Abuja?
Abuja is a project and it is a big project for everyone of us and we all must key in and be committed. Residents must not allow illegalities, they shouldn't encourage "babanbola." Let us follow the rules.
What is it about "babanbola"(cart pushing waste collectors)?We are going after them massively because what should have been a beautiful business of waste collection and recycling has turned to be very dangerous criminals business, where criminals hide in the dumps, they go with daggers, knife, and all dangerous weapons.
We are going after them strongly, they must purge themselves. The criminal element must leave. Any community where "babanbola" gather, there is massive stealing and people are being attacked daily. Those are the ones we are targeting and we are going to purge them out.