There's hope for credible elections in Bayelsa this year- Okara
Pastor Kemela Okara is the former commissioner For Trade And Investment, a former governorship candidate under the platform of the then Action Congress of Nigeria and current Secretary to the Bayelsa state government and now ASPIRANT under the Peoples Democratic Party in the November 16 governorship election in the state.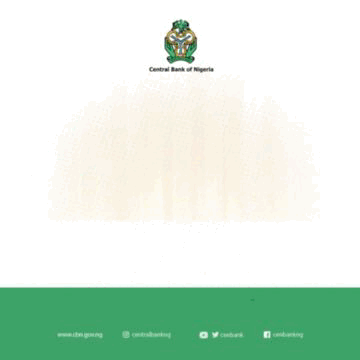 In this interview with some selected journalists he bears his mind on the forthcoming election and other matter that is of public interest.
What is your take on violence during election?
Ans.
First, I must place on record that am somebody who is totally opposed to violence, if you ask me why, the reason is very simple, politics is about persuasion, is about convincing people as to why you are the best placed to do what you say you want to do, the entire democratic process can only be entrenched and grow to the extent that we want if we can maintain a peaceful environment for voters to express their choice freely, and so, I am not violent, I can never be and will never be. Am an advocate of violence free election processes. Once you promote violence, people are not in the position to freely choose their choice that is my position.
What do we do to ensure peaceful elections?
Now what do we do practically to ensure that will uphold a peaceful environment. Number one is the security agencies. You know that as politician we are fundamentally handicap in what we can do, because the security agencies do not report to us, even as a state governor, you know that the current structure of policing in the country is that police is a FEDERAL Institution and the police as the federal institution report to their Boss at the federal level. The commissioner of police Bayelsa state does not report to the Governor of Bayelsa State but to the Inspector General of police who also himself answerable to the president of Nigeria. So we have fundamental challenge, I have been a consistent advocacy of state policing, because if the police is local and report to the state government, the Government is then in the best position to ensure peace in his states.
But haven't said that, I will commend our security agencies because by and large, the security agents are the one still maintaining peace during any elections. Although as you all know during the last general election, in Bayelsa State, the president and national assembly and the state house of assembly election, their were areas where clearly security agencies were used as a tool of perpetrating violence, we have credible evidence of what happen in places like Nembe Bassambiri, Sagbama in Agbere community, credible evidence of what happened in Southern Ijaw and other areas, we have credible evidence where the perpetrators are security agencies and the same thing played out themselves in Rivers state, so we must consistently make call to the security agencies to play a neutral role and continue to maintain law and order and allow the people to choose whoever they want and I again reiterate that we have been beneficiary of some security agencies doing their job properly, I have been direct beneficiary of security agencies when their presence in my community help in peaceful conduct of election.
The second thing we need to conduct free and peaceful elections is INEC itself, INEC as a body should ensure thing go properly, when there are issues with their card readers should deal with it properly, because sometime it lead to agitation, somebody want to vote the card reader is not working well, cannot capture finger print, if all of these thing are done properly, people will be less disposed to certain agitation that will cause violence. The third thing I will say, for us as a politician must often preach the message of peace to our followers and supporters, I will commit myself to be an advocate of peace telling our supporters that elections is not war. As a politician you persuade, before the time of the election go and talk to the people, go and persuade them, campaign on issues, vision and programmes and how you are going to go about them, built confidence on the people, when you do that on the election day you should be conscious of what the outcome is going to be, as you meet with the people you will known whether they are sympathetic to you or not, so that when election come, the kind of result you want can be more predictable. I think that is what I can do as politicians to keep talking to the people.
What is your take on the issue of Vote buying?
Of course, vote buying is not right, and we all known that, that is the fact of life. My attitude is that if you have done your home work well as a politician you don't need to go and buy vote. I think in long term,
the way vote buying will disappear is when the people begin to hold more and more of the politicians to be accountable as to the promises they made.
This is where we need to really educate the electorate that if you collect money on the election day in order to determining which one you will vote, you loose the moral right to ask that politicians to give account of his stewardship because he will simply say, well I bought your vote, but if you say I will not sell my vote, you gain high moral ground to hold that politician accountable, and so we must continue to send this message across, if we are to have long term development, qualitative development, voter must learn to say know to any financial inducement. Tell me what you are going to do and let me hold you accountable to that promise and after four years, you can come and give account of your stewardship. All the roads, schools, hospitals you promise to do come and give us your report card, have you done what you said you will do, if will hold politician accountable that way, the need for vote buying will disappear. Anybody who gives you money will feel you have no moral obligation to ask him for accountability; so that is what thing we need to do, voters education is the key.
What is your take on credible elections?
Credible election involves all of us, one of the critical stakeholders in this process are the Journalists as the fourth Estate of the realm, your role is one of the most important role, because what you do, highlight short coming, problems, is what help us improve, what are the ingredients in the credible elections, one, that people can come out and vote, if there is voters suppression they cannot come out to vote, who report it the media, sometimes they said an election is credible but the result does have credibility, if you have voters suppression people cannot come out, only few people manage to come out, that is not credible elections. The media have a big role to play in ensuring we have a credible elections, by highlighting what transpired during elections process. Another way by which we can entrench credible elections is that observer is free to move around freely to observe, because when we have independent observer observing, all the participants are aware that they have to do the right thing. That is another way we can have credible elections. Finally, to have credible election, the citizenry should as well ensure that wherever we are, we play our role, we must ensure INEC Staffs feel Safe, and things are going well in the community. This are few ways we can have credible elections. And during the coming debate that will be organized by NUJ, let the debate come, let the aspirants come and tell the people their blue print,plans, visions, what they are going to do, because you are going to be giving a mandate for four years, the next governor of Bayelsa State is given mandate for four years, from feb2020 – feb 2024, four year mandate. You cannot extend it, neither can you reduce it, so we must ask everybody that day what is your blue print. Holding people account is what will lead to good governance.
Can the politicians have a campaign of non violence free election?
I think the best idea is to partner with the Vote Not Fight sponsored by credible organisation since they have structures in all the local government areas and since they want to go on road show and other activities that will promote peace during elections.. I said I am willing to be an ambassador of their vote not fight campaign. Am willing to be part of it and also ready to come and address the public anytime they are willing.
We can also embed it in our structure which will be a specific unit in our campaign secretariat.
What is your take home on the number of contestants?
This is the first time Bayelsa is going to have proper transition, In 2006, late Governor DSP Alameyeseigha of blessed memory was impeached, his second term was truncated abruptly because of impeachment and then His excellency former president Goodluck Jonathan became the Governor of the state but was elevated to become vice president of Nigeria in 2007 and again we do not have the priviledge of transition, then His excellency former Governor Timipre Sylva became governor and his own tenure ended abruptly because the court said he has exceeded his four years constitutional term and his tenor came to an abrupt end. This is the history of where we are coming from. Now, Governor Dickson tenure is coming to an end, this is the first time, since 20 years we are going to have proper transition. In Delta state, Ibori rule for eight years, Uduagha rule for eight years, now Okowa has just enter for second term, likewise Rivers state. This is the first time we are managing a transition. In his sense, His excellency the governor is very mindful to ensure that the transition process move smoothly so where people indicate interest, what do you do, you leave the field open, test your popularity, at the end of the day we are going to achieve democracy, we are trying to entrench a culture of democracy, let the process decide, if you can obtained the nomination form, you buy, you campaign and people will access the eight years of Governor Dickson unprecedent development, people will look, who should come in, first delegates will decide. I think it is not a bad thing as long as we are doing the right thing constitutionally. That is the fundamental principle of democracy as define by the constitution. By time will get to the primaries, the delegates are going to decide and after that the people will decide who become the next Governor, we will continue to move forward until one candidate emerge.
What make you different from other candidate and if you have not been chosen by restoration caucus, would you have contested?
Let me answer your second question first, I was a candidate for governorship in 2012 on the platform of the then Action Congress of Nigeria. So my passion for service is known out their in the public. If i did not picked up the form, people will be wondering why because this man was interested before, especially now by all political fairness and equity, Bayelsa central has every right or should be preferred. When I run in 2012, the issues was that Bayelsa West has not produced a governor and the current governor came from Bayelsa West and their was general consensus that this is the right thing to do.
Politics is about fairness and equity. Today Governor Dickson is ending his tenure, I think is not unusual if I step into the shoes, I understand the running of government day to day since I join restoration government six years ago.
Tinubu Needs  Vibrant Media to  Uphold Democratic Tenets, Build Progressive Nigeria–Dr Akwaya
The Federal Government has been advised to establish a Special Fund for the media industry in the country just as the one created for the SMEs considering the challenges confronting the news sector. The Publisher and Editor-In-Chief of the Daily Asset newspaper, Dr Cletus Akwaya said the media is needed to strengthen democracy.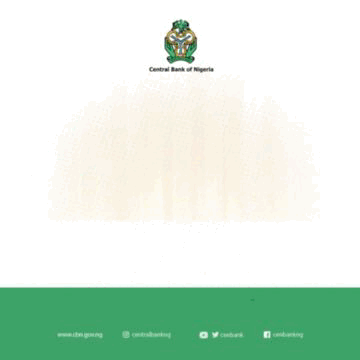 In this interview with MATHEW DADIYA, Dr Akwaya, a former Commissioner of Information from Benue State, insisted that the government must discard the idea of treating the media as enemies or as rivals. The interview coincided with the 6th anniversary of the Newspaper published by Asset Newspapers Limited.
The Daily Asset Newspaper marks its six years anniversary since it was launched on the 12th of June. What would you say has been the achievements so far?
Well, it is a going concern. Six years in the journey of a lifetime can be said to be a very short time indeed. What we have tried to do in the last six years, is to lay a solid foundation for an enduring media institution that will address the needs of Nigerians and the needs of the people of this country.
So, if we are to count our achievements in the context of that foundation, then we can say that we have done very well.
Have we achieved our targets goals, our objectives? Certainly not. But as I've said, it is an ongoing concern, and every day presents new opportunities and new challenges as well. And ours is to continue to be well prepared, to continue to re-strategize, to re-energize so that we can continue with the journey. Building such an institution cannot be a day's job and we are not pretending that we can have it all done within a day. So, it is a work in progress and I can say so far, so good.
Looking at the newspaper, when you launched it, a lot of people were doubting the ability to sustain it, surprisingly it has been sustained for six years. What magic have you done to keep it running?
It is magic indeed. Sometimes I even wonder how we have been able to navigate this difficult terrain in the last six years. This paper was launched on the 12th of June 2017. That's the technical launching – when it went on the streets with our very first edition. And in that year, six months after that, the nation's economy went into a recession. What that means is that there was no growth in the economy. Rather, it was retrogression and that affected all the facets of the nation's economy, and I can say it without any fear of contradiction, that the media industry was the worst hit.
Particularly the newspaper segment, in the sense that with the crisis in the forex market which has continued till date, all the input of production for the newspaper were import-based, therefore critical items like the Newsprint, the plates,the ink, the computers, the softwares and all kinds of accessories including the platemakers, developing machines, and so on were all imported. None of these technologies were made in Nigeria. None of the raw materials is found or obtainable in Nigeria. So, we had a problem and it was not only Daily Asset's affairs.
Many other newspapers faced similar challenges. Though, those that have been in the business for long, probably had developed shock absorbers and were able to contend with the shocks that came with the incumbent economic weather.
So, as a new establishment, we had to, as it is often said, think out of the box and make our mistakes along the line. We tried out some experiments, failed in some instances, succeeded in some others, all of which has brought us to where we are today. We are grateful to our numerous supporters, stakeholders, and staff that have been part of this journey.
The various stakeholders, including distributors and vendors, the printers and all other partners, suppliers. Most of them have to supply on credit and wait endlessly to be paid. It has not been easy, but I can say that with prudent management and superior strategy, we were able to stay on the beat and keep the journey going.
The media industry is transforming very fast, especially with the launch of the online media platforms, posing a challenge to the conventional media. What effort are you putting in place to transform Daily Assets and make it competes with other dailies?
It's a challenge, not only in Nigeria. It's a global challenge. With the advent of the internet and its penetration to the nooks and crannies of our communities, it has posed a challenge because the internet has now come with the new media and the social media, which has ushered in the era of digital journalism.
Now, as an organization, we started as a hardcopy newspaper, so we had the printed edition. During the COVID-19 pandemic and the lockdown that accompanied it, we had to learn new things because of the circumstances. So we introduced the E-paper. The E-paper is a complete replica of the hard copy edition, which is circulated digitally or electronically, and it is very convenient because it can be read around the globe; in Europe, Asia, people can access the e-copy and feel at home, as though they were in Nigeria. What the vendor could not do, the places the vendor could not reach, the e-copy reaches there, and on time.
Before now, people who traveledl to their various villages on holiday may not have had vendors to supply copies of the printed edition of our newspaper, but the e-copy has solved that problem. We introduced the e-copy and that technology during the lockdown because people were not allowed to go out, vendors were not allowed to sell the papers, so we introduced the e-copy and it is doing very well. People get the E-paper delivered to them, and people come to our website at the www.dailyasset.ng to subscribe and obtain e-copies every day. That's the innovation that we did.
Home Page Zox Daily Asset OnlineTruth Is Treasure
As you mentioned, the online media is one of the developments, and so we are not left out. We built a robust website and the Daily Assets website has a very commendable traffic from around the globe.
Sometimes it amazes me that when I go at the backend of the website and I try to analyze the patronage of the website, region by region, I discover that more people from outside Africa are reading our paper. You have readers from Australia, Canada, Russia, The Netherlands, Argentina, Brazil, and sometimes from Asia reading our newspaper.
Oftentimes, I discover that apart from Lagos, the traffic from these countries outweighs the traffic from Nigeria.
I asked myself, is this paper an international newspaper? Because the readership online appears to be coming more from outside the country. So it speaks to the credibility of the paper, the quality of our journalism and production, and of our news and our style, which is breezy, friendly, also stylistic because we've trained our reporters in a manner that we present our news stories in a language that is easily understood by all. You don't need to have a dictionary by your side before you read our stories.
We appreciate that we are not writing academic papers. We write in a way that the language is clear and there's clarity of presentation in the way we handle and treat our news, so all this has been going for us. There are developers around the social media platforms, we have linked our website to most of the social media handles. Our website is linked to Twitter, Facebook, Instagram and we are also linked to WhatsApp.
We are researching the possibility of linking with more social media platforms, so that wherever you are, whichever choice of social media is friendly to you, you can still access our website from there. So, that we have been able to do. Yes, the general feeling is that the online revolution will lead to probably the death of printed newspapers, but as a player in the industry I beg to disagree.
If you pick some of the advanced copies of the West, where the penetration of the internet is almost 100 percent, and where it all started, that's journalism wise, even though the online appears to occupy a lot of space, more and more newspapers are being established. Where the circulation figures dropped initially with the advent of the social media and online media, the circulation figures are returning to their earlier status.
Not exactly in terms of the quantum; but rather than be on the decline, it is set for recovery so progress is being made. Readers have come to understand the distinction that exists between the online media and the traditional media. In the context of the Nigerian society, we have laws that still give traditional media the upper hand over and above the new media. And those laws cannot be changed overnight. It will take a very long time before our society or our legal system and the national assembly are able to repeal those laws.
For instance, we have a procurement law in the country which makes it mandatory for the procuring agencies of government to place tender notices in national newspapers. It's a law, and there's nothing anybody can do about that that place such advertisements in the national newspapers.
We have also by our laws, that alternative methods of service or judicial papers that quote someone's subpoena and adders, notices of court and adders, are served when published in the newspaper.
These are the privileges that the online or digital media is not yet enjoying because the laws have not been repealed. In cooperation of trustees and even certain companies, and even dissolution of companies are winding up and receivership and so on, all of these before they can be consummated, the laws provide that communication or publicity must be made in the newspapers.
You have issues of change of name, for instance, all of these things must come to the newspapers. So, in a way, the newspapers still have a role to play. And then, the generation that grew up reading newspapers is still the generation that is in charge of Nigeria. Our president, Bola Ahmed Tinubu, growing up, even though he schooled in America, back home in Nigeria, computers were not available when he was growing up. The newspapers were there, however. Former president Buhari and all other persons in leadership positions, especially the public sector leadership are people who grew up reading and relying on newspapers as a major source of information.
Before the advent of the online media, this is the orientation they had through their growing years and it has stayed with them. They are only adapting to the new media. The newspapers will continue to have their relevance for reference, for research because they are more reliable and sometimes they can be more legally acceptable. This is because the online media is so much more prone to manipulation. News items that are put out, in as much as they get to readers instantly, or as soon as events occur — which is the greatest advantage — may not be verified and could be changed at the whims of whoever is disseminating the information, unapologetically.
You will see an item you want to rely on the information, and the next minute, the information is changed and there is no apology. How then do you rely on this? Also, you have people residing in countries outside Nigeria, around the world posting materials online that are consumed in Nigeria. It is for this reason that even litigation is finding it difficult to catch up with these people who infringe on people's rights in this regard.
Because, number 1: which jurisdiction are you going to apply in dealing with people who cross the red lines? If the person who made the posting resides in the UK, are you going to use the UK laws to try him, because the item emanated from the UK, but was consumed in Nigeria, so which jurisdiction are you going to apply in trying to bring justice.
So these are some of the challenges with the new media. So, we understand all of that and we believe that the public is also coming to terms with the fact that the newspaper is the father of journalism. The newspaper started journalism, and remains the father. The electronic, new media and others that may even come; the African proverb goes, "the son cannot be older than the father".
Having spent six years so far, where should Nigeria be looking at Daily Asset and where do you want it to be in the future?
A lot has happened in the last six years with Daily Asset. We started as a weekly newspaper on June 12, 2017. We chose that date deliberately because this newspaper is to be a voice to the voiceless, and will stand to defend the tenets of democracy of a free and liberal economy, and of the rights and liberties of citizens.
So that people, irrespective of their creed, of their ethnicity, of their orientation, background, class or anything, should have a voice and should be able to have space to realize their God-given potentials and we are to support citizens irrespective of who they are, and to also hold the government accountable in line with the provisions of the amended 1999 constitution.
The media has been specifically charged in section 23 to hold the government accountable. To that extent, we have been doing that. Now, from a weekly newspaper, we transmuted to a daily on November 19, 2018.
This happened just a year and six months after we started, and from there we have not looked back. We have a program for the annual awards and lecture, which has also been running from the first year. We have had the sixth edition, and we are planning for the next edition already.
The annual awards is a platform for creating role models for the up and coming generation. We live in a country where there is a kind of ironic perception that there are no good leaders in Nigeria. Nigeria cannot be said to have all bad leaders.
Yes, we have a lot of bad leaders, but we also have a lot of good people too who are doing well in their chosen areas of endeavors. So, rather than emphasize on negativities, we should also identify people who are excelling in their areas of endeavors and try to project them, so that society should see them as role models, especially the upcoming generation.
So the idea of the annual awards is to celebrate achievers and people that have excelled, not just to glorify them but also more importantly to showcase them to the upcoming generation, so that they can serve as role models and a beacon of hope to society. I can tell you that this program has become very popular with Nigerians.
They are looking forward everytime to when the Daily Asset awards will hold, because these awards are shown on national television and are attended by people from all strata of society, including traditional rulers, political leaders, professionals and experts in various callings, diplomats, students, youth and women's groups.
A lot of people now look forward to the Daily Asset annual awards and we hope that the next edition will come up in February. We hope that Nigerians will not be disappointed as another new set of leaders will be recognized and honored.
The media industry is becoming very competitive, and many media organizations are looking to having what one can call, a one-stop media organization where you have solutions to the media or communication needs of citizens.
We are coming towards that direction, apart from the newspaper and the various segments we have presented it from E-paper to the online to the printed edition and other social responsibility engagements that we have. We are also about to mount what you can call a Daily Asset podcast and an online television which will also provide visuals to the stories, to interviews, to the news, to documentaries, to special reports that will be aired on that channel.
This is a way of broadening or widening our horizons so that people who don't find reading newspapers as friendly, may find accomodations in the television.
Arrangements are in place, and in the not too distance future, Nigerians will hear from us and will hear of the Asset Television, which will begin as a podcast that will cover news, and everything that covers the progress of Nigeria and the progress of Nigerians.
We believe that just like the Daily Asset has become a preferred newspaper for many readers, when that station comes on we are convinced that coming from the same stable, it will borrow from the success story of the newspaper, and within a very short time it will become an institution to reckon with. Nigerians have not heard the last of the Daily Asset.
You enumerated some of the challenges faced by Daily Asset and other newspapers in the country, the president of the Federal Republic is also a media owner – newspaper and television. What advice would you give him in terms of support to the Nigerian media industry, considering the challenges?
My advice to president Bola Ahmed Tinubu will not be because of his interest in the media. He is a democrat, we believe he is a democrat and that is why he has this opportunity to preside over the affairs of Nigeria.
And so long as he upholds the tenets of democracy and free speech, which is the cornerstone of democracy, of freedom of association, and of a transparent free, credible and acceptable election, and of a transparent electoral process that attends to the needs of majority of the people, not a select few, and so long as he enthrones policies that attend to the well-being of Nigerians, be they corporate or individual citizens, then a progressive Nigeria will be possible.
And to that extent, the economy will flourish and every other person will find his level to operate. To say that he should favor a particular segment against the other would be undemocratic. He is supposed to be an impartial president, once he has thorough economic policies, the media will also thrive. There was a time in this country where a newspaper like the Daily Times and the National Concord could sell a million copies on Saturdays.
The Weekend Concord sold 1 million copies in a day. There were times The Punch would sell 600,000 copies a day. There were times many newspaper companies would sell 500,000 copies in a day. Those times, we look back with nostalgia, not just because of the new media and it's challenges we have just discussed, but because of the bad economic policies.
At this point, when he had that scenario, the Okwu Igbokwu newspaper Mill company, in Cross Rivers State was producing Newsprint and newspapers were getting the Newsprint locally. So it was easy to print and sell newspapers at lower cost prices. Now, everything is imported.
So, if the economy bounces back, it will be good to have investors producing the raw materials that we need. That would bring down the cost of production, and a lot of other things may follow. But we need to understand that the media will need certain economic policies that will support the media sector, because the media provides public education of mobilizing the people, informing the people, of giving orientation to the people even on government policies.
So the government cannot but look at the media sector and enthrone policies that the media operators will be able to find a more conducive, enabling environment to operate. Let me add that the newspaper is the most difficult business anybody can run in Nigeria.
The newspaper is the only product I know of, that is produced and sold below the cost price. I am not aware of any other product that a business man would produce and sell below the cost price. Whereas it costs almost a thousand naira or sometimes nearly 2,000 naira to produce one copy of a newspaper, a copy is sold at 200 or 250 naira, and yet people complain.
It is because they don't even know what goes into the production of the newspaper. And in a situation where the national economy has suffered recession severally and many industries have closed down and the ones existing are only managing to stay afloat, the income and revenue from adverts is no longer coming, then the newspapers are left to be on their own, so to speak.
Unless the economy is rejuvenated, and that cannot be done in a day. If there are some friendly policies, for instance, duty waivers on import of Newsprint and other newspaper production items, that would go a long way in reducing the cost of production. Special funds could be created from the banks for the media sector, just as we have special funds made available for SMEs and agriculture.
These are facilities that media organizations should be able to access at reasonable interest rates and favorable conditions to make payment possible. There are various ways that I think the federal government can act to protect the media industry, particularly the newspaper.
It is in the interest of the government to ensure that the media thrives, because you cannot have democracy without the media, and that is why a former US president once said, if he were asked whether there should be a government without newspapers, or there should be newspapers without a government, he would choose the latter. Because if we have newspapers doing their jobs in the way it's supposed to be done, then there's no way government cannot be held accountable.
Once government are held accountable, the people will rejoice. And you can see that the media has been at the forefront of straightening our democracy.
You are aware in this country that through the interrogation and reportage of the newspapers, even speakers of the House of Representatives, Senate Presidents were forced to resign, ministers were compelled to resign because of investigative reports that the media brought out about their leadership.
Democracy needs the media, Nigeria needs the media. But for the media some of the so-called elected leaders would have turned dictatorial and authoritarian but were only restrained because of the media.
You are aware that a president was even alleged to try to perpetuate himself in office. In this country, it was only the media that made it possible for such tenure elongation that was unconstitutional to be stopped and nipped in the bud. We need the media to strengthen democracy, but the government must discard the idea or treat the media as enemies, or as rivals.
There is no rivalry, and there should be no enmity. The media is the watch dog of society. If the operators in the public governance do the right thing, the media will commend but if they do the wrong things and expect the media to commend or cover it up, I think that is where they have got it wrong.
They may be able to get a section of the media to do so, but of course I can assure you that the greater part of the media will always stand by its own tenets of objectivity, truth, fairness and social responsibility in the practice and delivery of news, programs and other services it renders to society.
Reps Ready to Halt Hardship in Nigeria – Minority Whip, Isa
The Minority Whip of the House Representatives, Alhaji Ali Isa JC, has assured that the 10th House of Representatives would work round the clock to halt the hardship confronting Nigerians as a result of the recent removal of fuel subsidy.
Isa who is representing the Ballanga/Billiri Federal Constituency of Gombe state, made this known in an exclusive interview with DAILY ASSET's Eddy Ochigbo in his office at the House of Representatives.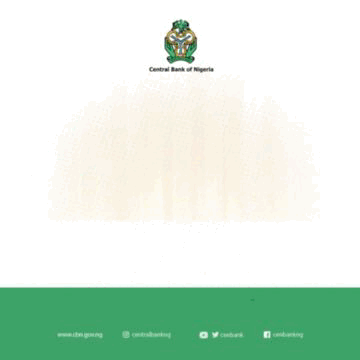 He expressed gratitude to his colleagues for giving him the opportunity to serve the House as Minority Whip, pledging to serve in the interest of all Nigerians.
He also spoke on other burning national issues.
Excerpts:
On his impression about the Speaker of the House of Representatives
"Mr Tajudeen Abbas, the Speaker, is very complete gentleman.
A man that has honor and dignity. The first day after the inauguration of the principal officers, he said his major concern, what the House can do would be to ensure that Nigerians that are facing a lot hardship are supported. He has started a lot of consultations with members. First concern is the removal of fuel subsidy. We are aware that Nigerians are facing a lot of hardship. Workers and even the unemployed are suffering from the consequences of the removal of fuel subsidy. But as a leader who is concerned, the Speaker has personally stepped in to see how we can make inputs that will bring about some palliatives to suffering Nigerians".
On his emergence as Minority Whip, a principal position in the House Representatives:
Let me start by thanking God Almighty for giving me the opportunity to even witness the inauguration and also thank my constituents for giving me the opportunity to be reelected as a member of the 10th Assembly. I feel very honored. I came to the 10th assembly just to represent my people and ensure that they get fair treatment the deserve. But after coming to the tenth assembly, my colleagues who are also my leaders across the country, also decided to give me another responsibility. We in the minority in the House decided to show to Nigerians that we are working together. We have four positions in the leadership, the Minority Leader, Minority Whip, Deputy Minority Leader and Deputy Minority Whip. The four positions; after so much consultations; we in the People's Democratic Party (PDP), were allocated with two positions – the Minority Leader and the Minority Whip, then the Deputy Minority Leader went to New Nigeria People's Party (NNPP), while the Labour Party (LP) took the Deputy Minority Whip. We know that we have other minority parties, even though the PDP is more with more than one hundred and eighty members. Other parties are less than sixty but what we need in the National Assembly is have everybody's vote to ensure that the Nigerian voice is head. So we said let's start by showing leadership by example. So I thank God and honorable members in House of Representatives across the country for considering me worthy to occupy the position of Minority Whip. I feel honored.
Plans for Ballanga/Billiri Federal Constituency:
I don't think being an APC controlled state would have any effect. Our major concern is just as I keep saying, now we are in governance, the time of politics is over. As far as I am concerned, it is what we can do that our people can benefit. If I lobby for hospitals or schools in other communities in Gombe state, every individual would benefit, no matter which party he or she belongs. The hardship we are facing does not know any political party. So as far as we are concerned, we will work very hard to ensure that projects are brought not only into my federal constituency but to other parts of Northern Nigeria because by virtue of my position as Minority Whip, I represent the north. The position I am holding is not only for constituency but across the country. So we want to work together, even if we are from different political parties, to alleviate the suffering of all Nigerians. Politics will not distract us from bringing development to our people.
On what to expect from the 10th Assembly and how to avoid becoming a 'Rubber Stamp'
I don't want to say much about 9th Assembly because I was not part of the ninth assembly. So I don't know whether they were rubber stamp or not. But one thing I want to assure Nigerians is that we in the 10th Assembly are going to work for Nigerians. We are going to ensure that the voice of Nigerians will be heard, whether it is the voice of the majority or the minority. We will stand by Nigerians and we would work for Nigerians.
His Message to Nigerians
I will appeal to all Nigerians to be patient. We just received supplementary budget today and the major issue we going to consider is like I said earlier, is what would cushion the effect of the subsidy removal. What would reduce the hardship is now our major concern. So I appeal to Nigerians to continue to give us all the necessary support because this House of the 10th Assembly is the house of the common man. It is the house of all Nigerians.
Corruption Derailed CBN Gov, Emefiele – Sen Girei 
Senator Abubakar Girei, a stalwart of the ruling All Progressives Congress (APC) in Nigeria, has alleged that former Governor of the Central Bank of Nigeria (CBN), Dr. Godwin Emefiele allowed himself to be derailed from the core values of his office when he decided to engage in corrupt practices.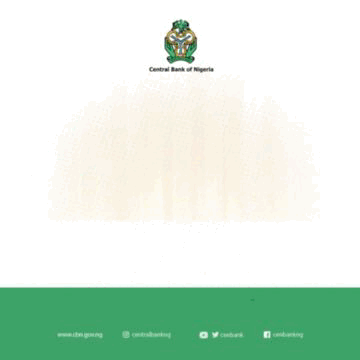 He also expressed optimism that with the way President Bola Tinubu started his government with the bold, courageous and decisive steps, Nigeria is on the path to economic and social recovery.
Girei who spoke with Correspondent Yagana Ali in Yola also called on the Tinubu led government to put strong palliatives in place to cushion the negative effects of the subsidy removal on the toiling Nigerian masses.
Excerpts:
As a son of Adamawa State how did you receive the appointment of one of the sons of the soil, Malam Nuhu Ribadu as the National Security Adviser (NSA) to President Bola Ahmed Tinubu?
I felt elated, animated and energized when the announcement was made because I know that behind that singular decision, lies a strong resolve and political will of ending the scourge of social and other forms of insecurity in the land. In Nigeria, no one needs to be told the antecedents of Malam Nuhu Ribadu as far as work ethics, discipline moral standing and courage are concerned. If there is anyone in Nigeria that has the courage and will to address the security imbroglio facing the country, that man is Nuhu Ribadu.
Such act of appointing the right people into the right positions gives us the hope that unlike in the past, Tinubu came with the clear intension of resolving our numerous socio-economic challenges. With such mindset, it is my humble belief that Tinubu is the messiah Nigeria is earnestly waiting for at this critical point in our nation's history.
I will say with all sense of modesty that Ribadu will not disappoint Tinubu and Nigeria. And I assure the president, the people of Adamawa State, in fact I dare say Nigerians, will give Ribadu 100% support to succeed in this important national assignment.
In the same vein, I must also give the president a big kudos for selecting his new Service Chiefs and other appointments he made so far. I personally know some of them and I can assure you they are men of valour, timber and caliber who will do this nation proud, I have the instincts that the menace of social insecurity will soon be over in the country.
Nigeria's economy is currently in a comatose state with high inflation, crippling interest rates, high unemployment and huge debt portfolio amongst many other challenges. A number of analysts have posited that the country is at a tipping point economically. Do you think Tinubu has the capacity to rejuvenate the ailing economy?
Tinubu is a man who came to the job well prepared. The president is a man who will never hide under excuses to evade discharging his responsibility. In fact, as a world class financial expert, Tinubu knows the economic challenges bedeviling Nigeria very well. He has already started attacking some of the challenges behind our economic dislocation and very soon Nigeria's economic landscape will change for the better.
It is my hope that the president will assemble a team of experts and people with unquestionable character, integrity and reputation in his subsequent appointments. These experts should invest adequate time to intensively understudy the challenges facing Nigeria and give them serious thoughts and come up with far reaching solutions for the benefit of the country.
We can't afford to fiddle at this very crucial time because Nigeria is on the verge of the precipice and the slightest error of judgement may become the lethal dose that will set us tipping. We must therefore, rally behind the president in his resolve to proffer lasting solutions to our security, economic and other challenges.
The major challenges stunting our development as a nation are corruption and lack of political will to enforce rule of law. I urge the president to accord seriousness in monitoring and evaluating his appointees. Goals should be set alongside timelines, anyone who fails to measure up should be shown the way out. The president should also ensure that measures are put in place to stamp out corruption or to at least lessen it because no serious achievement could be made if political appointees are not held accountable.
The subsidy quagmire was as old as Nigeria itself as various administrations alluded to their failures to deliver to the subsidy conundrum. Do you think with the subsidy removal Nigeria will get it right this time around?
This is what I referred to as the boldness of President Bola Ahmed Tinubu. Since he came, unlike any other administration he has removed the petrol subsidy which has lingered for time immemorial, suspended CBN governor, Emefiele, suspended EFCC Chairman, Bawa and harmonized the exchange rate as well as other very significant actions he took in a very short space of time.
With this kind of courage, I believe the president will make a lot of inroads in a short time. But I will not fail to say that some of these courageous policies also have their flipsides especially on the lives and livelihood of Nigeria's toiling masses. Even before the introduction of these policies, life for an ordinary Nigerian is a mishmash of agonies and pains. Already, there is crippling inflation, high unemployment rate, massive insecurity, and dearth of infrastructure which is responsible for the staggering poverty levels we had as over 133 million out of the 200 million Nigerians according to studies, are currently subjected to multidimensional poverty.
What is your take on the arrest of the suspended CBN Governor, Emefiele?
The suspended CBN governor has long outlived his usefulness. Emifiele has only succeeded in bastardizing the economy as President Bola Ahmed Tinubu rightly said during his visit to France recently. The inglorious reign of Emefiele has nearly brought Nigeria to its knees because of a regime of unprecedented mismanagement, abuse of office, looting of our treasuries and high-handedness that took place.
He almost ruined our naira through massive printing of our currency, introduction of a regime of multifaceted exchange rates and at a point even contested for the presidency and lately came up with the naira swap policy which caused massive havoc to Nigerians.
The suspended CBN governor has also bastardized the agricultural sector and completely abandoned his role as the CBN governor and turned himself to a farm manager. Because of that, the real agricultural practice was relegated to the background. He corruptly introduced all sorts of contraptions through which massive larceny took place.
We have federal ministry of agriculture, states ministries of agriculture, we also have agricultural development authorities, we have river basin development authorities and we have bank of agriculture. But in his desire to fritter away tax payers money, Emefiele abandoned all the existing institutions meant to administer the agricultural sector and introduced those contraptions I mentioned earlier in his desire to shortchange Nigerians.
If the CBN governor has involved the bank of agriculture in channeling the massive resources he spent in funding his pet contraptions to the peasant farmers as is being done, Nigeria would have become a hub of food exportation to other countries. The suspension and arrest of Emefiele is a right step in the right direction. The government should go further to dissolve the new outfits Emefiele created and merge them with long standing institutions.
What is your take on the election of the new leadership of National Assembly?
As we all know, the national assembly is the bastion of democracy. Our democracy is completely hinged on the legislative arm of government. It is the only institution that guarantees the sustainability of democracy. Judiciary and executive arms are very important too, but the most important arm is the legislative arm.
The NASS has elected its leaders in a free and fair atmosphere even though with some guidance as dictated by the circumstances we find ourselves. My call is for the winners of the election to be magnanimous in victory and to carry his fellow contestant as equal partners in the progress of that important arm of government. I will also call on those who lost the election to accept the outcome in good faith. My call on the leadership to be magnanimous in victory is based on the ugly experience of 1999 of which I was an actor. Because of the failure of the then Senate President Evans Enwerem to carry Sen. Chuba Okadigbo along, the senate from the beginning to its end was embroiled in crisis which snowballed into the disgraceful fall of Enwerem.
I'm optimistic the new leadership of the senate, will be able to provide the leadership needed to ensure peace and stability of the 10th National Assembly and to also carry out its oversight functions effectively.
How confident are you in the abilities of Tinubu to deliver the goods?
I have absolute confidence that Tinubu will deliver on his mandate because the President has demonstrated that many years ago even before he became the Governor of Lagos State. Tinubu was among the close allies of Abiola who supported him to win the annulled June 12 election of 1993. We all know what he did when he became the Governor of Lagos State. In 1999 everybody was afraid to go to Lagos State because of the activities of the 'Area Boys' and other security concerns.
In his first term, he completely rid Lagos of the activities of the Area Boys and all other security concerns hence turning Lagos to a model city. In his second coming, he turned around the economic fortunes of the state despite the unnecessary altercation with President Olusegun Obasanjo that led to the withdrawal of the allocation of the state for several months. Today Lagos is more economically viable than many countries and that clearly shows that Tinubu has the antecedents to succeed even at a higher level because Lagos state is a real example of the complexity and heterogeneity of the Nigerian State.