Provide Internal Rail Lines before Linking Other Countries, Abaribe Tells Amaechi


By Jude Opara, Abuja

The former Minister of Transportation, Chibuike Amaechi, has been advised to ensure that Nigerian cities and states were duly linked by rail before the extension to other countries.

Senate Minority Leader, Enyinnaya Abaribe who spoke on behalf of the minority caucus of the Senate at the on-going ministerial screening said it will not only ease transportation across the country but also help in creating jobs for Nigerians.



Abaribe specifically challenged the Minister to ensure that the Southern parts of the country were linked just like the Western and Northern parts with rail corridor.

However there was a minor argument among the senators whether the special privilege of just taking a bow without questioning usually reserved for former National Assembly members would be extended to Amaechi who once served as the speaker of the Rivers House of  Assembly.

Danjuma Goje had called attention of the Senate to the fact that their rule book does not recognize the extension of that privilege to non former members of the National Assembly.

After that, the Senate President asked Amaechi is equally a one time governor of Rivers State to take a bow and go.

Recall that the Ministry of Transportation was reported to have planned to link a rail line to the Republic on Niger. 
Send from Lenovo A6800.ReplyForward
SDP urges President Tinubu, IG to call Kogi CP to order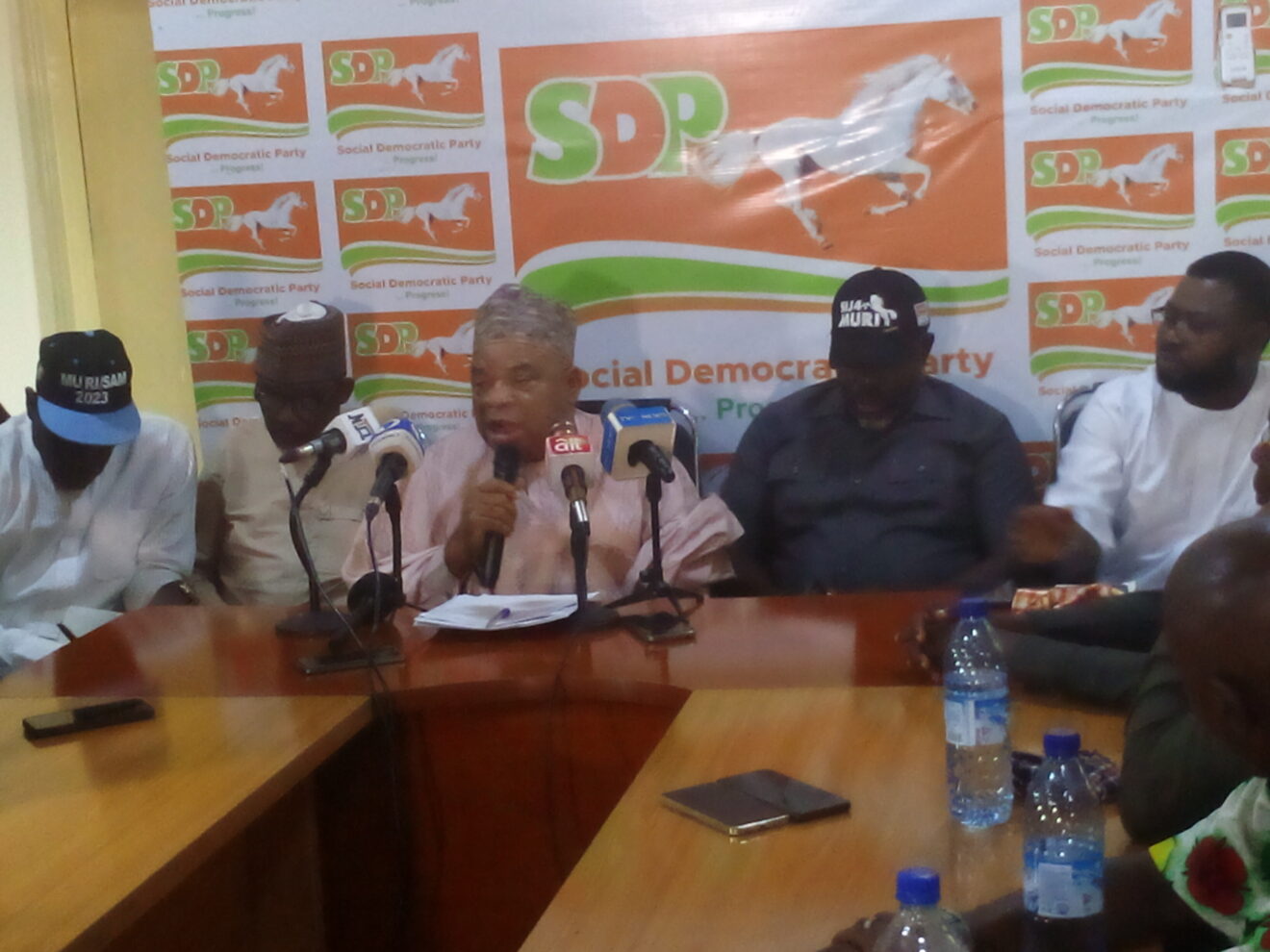 The Social Democratic Party (SDP) on Tuesday urged President Bola Tinubu and the Inspector General of Police (IG) to call the Kogi Commissioner of police (CP) to order over his attitude towards its governorship candidate.
The Chairman, SDP Campaign Council, Kogi East, Mr Hassan Yakubu, made the call during a press conference in Lokoja.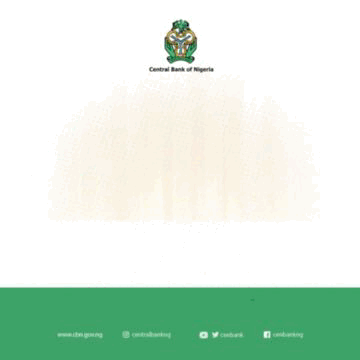 Yakubu said recent remarks by the CP, Onuoha Bethrand, were incriminating against the party and its governorship candidate, Alhaji Muritala Ajaka.
He said the situation became more worrisome when the CP claimed that SDP's rally of Sept.
29 was without police permission, and that Ajaka had refused to honour invitations for discussion and was causing crises in the state.
"As a party, we are neither comfortable nor happy with such a blanket statement of lies and indictment coming from an institution that is supposed to be neutral.
"But what the public should know is that we had police and DSS approvals for the rally at Koton Karfe, where opposition party's thugs attacked us and ended up killing one of their own.
"There are videos on how thugs invaded our campaign venue, destroyed chairs and canopies even at the palace of the traditional ruler our candidate visited.
"But for the state commissioner of police to turn round and accuse our party with emphasis on our candidate is uncalled for.
"We are calling on the president and the IG to call the CP to order because we are no longer safe with his attitude towards us," he said.
According to the campaign council chairman, the party has always been on the defensive side following series of attacks unleashed on its supporters even when "we operate by the rules and Electoral Act."
He said the police must change its attitude towards SDP to enable it participate fully in the Nov. 11 governorship election and emerge victorious considering the pedigree of its candidate.
Yakubu argued that the party was sure of victory at governorship election and described the followership of Ajaka as massive across the state.
The News Agency of Nigeria (NAN) reports that the CP through the Command's Public Relation Officer, SP Williams Ovye-Aya, had issued a press statement on Sunday accusing SDP and its candidate of some infractions in the state.
"For the record, several invitations extended to the SDP and ADC Candidates for interaction and consultation with the Police to shed light, provide explanations and give their own side of the story on Petitions written against them were to no avail.
"His (SDP Candidate's) refusal to deal with the police is undermining peace in the state, has been impeding efforts to stream-line and regulate political activities.
"It has in turn, greatly contributed to the pockets of political violence being witnessed in the State presently. His riding rough-shod and engaging in political brinkmanship and brigandage is an ill-wind that blows no one any good," said the CP.
Edo Deputy Gov Shaibu Dedicates New Office Ahead Of Resumption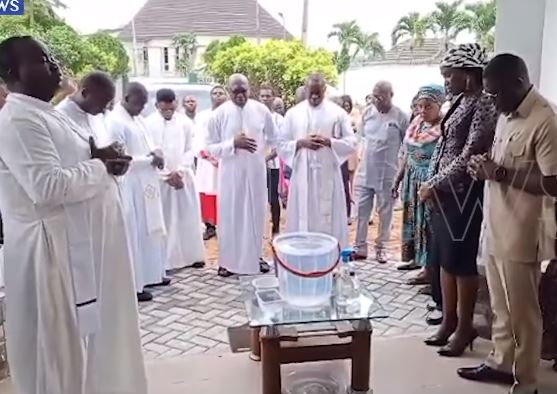 Comrade Philip Shaibu, the deputy governor of Edo state dedicated his new office on Tuesday, October 3, ahead of his resumption.

A video shared online showed over 10 priests praying, blessing and spraying holy water inside and outside the premises as other voices can be heard singing hymns and other songs.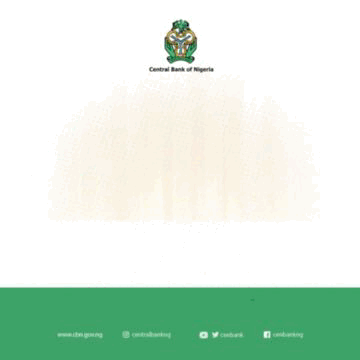 Recall that Shaibu's office was relocated from the state government house after he fell out with his principal, Godwin Obaseki.
The politicians fell out after Shuaibu declared his intention to seek election as governor of the state after Obaseki completes his tenure.
This caused a rift between them as Obaseki did not hide his disapproval. He took several steps including relocating Shaibu's office out of the state government house.
They have however settled their differences after Shaibu tendered a public apology to Obaseki.
You Didn't Submit Your UNN Certificate To INEC – Omokri Tells Peter Obi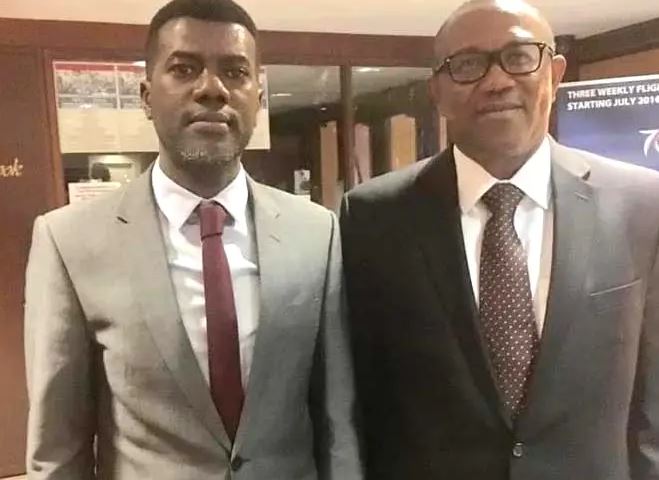 Former Presidential aide, Reno Omokri, has taken a swipe at Peter Obi, the presidential candidate of Labour Party, LP, for questioning the legitimacy of the academic records of President Bola Tinubu.
Peter Obi had, while reacting to the university certificate issues surrounding Tinubu, said people should be honest about their qualifications, insisting that educational qualification is not even a criterion to be a good President.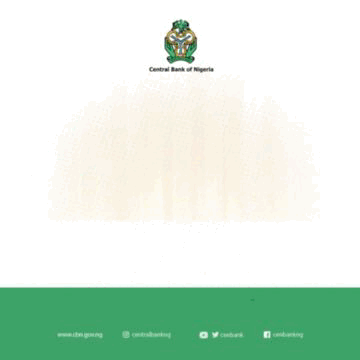 He cited some American leaders who lacked good educational backgrounds.
The presidential candidate of the Peoples Democratic Party, PDP, Atiku Abubakar, obtained victory in his fierce legal battle to probe the academic qualification of Tinubu in the February 25 presidential poll.
Tinubu had supplied certificates from the Chicago State University, CSU, to INEC to secure eligibility to participate in the election.
A United States of America court on Saturday ordered CSU to release Tinubu's academic records for verification and in support of Atiku's petition challenging the result of the 2023 presidential poll.
Justice Nancy Maldonado, in a judgment, dismissed the objection raised by Tinubu against Atiku's request and expressly ordered that the CSU must submit the academic records to Atiku.
And on Monday evening, the records were made available to the PDP leader, although the authenticity is still being questioned by some sections of social media users.
But Reno is calling out the Labour Party candidate for even suggesting that there could have been a fake certificate somewhere.

"Peter Obi, Chicago State University, has backed Bola Tinubu's certificate and stands by the legitimacy of his academic credentials,
" he wrote on X.
"Only yesterday morning, you were on AriseTV accusing a certain leader of having a 'fake certificate.'

"Now, answer this question: Why did you not tender your own degree from the University of Nigeria Nsukka to the INEC?"