Reps Speaker Canvasses Review of Public Complaints Commission's Mandate
By Orkula Shaagee, Abuja
The Speaker of the House of Representatives, Rt. Hon Femi Gabjabiamila has said that the 9th National Assembly would give adequate support to the Public Complaints Commission(PCC) to achieve its mandate.
Gbajabiamila, who spoke during a courtesy call on him by a delegation of the commission led by its Chief Commissioner, Chile Igbawua, said the National Assembly would do everything possible to make the Agency work efficiently and effectively to meet the expectations of Nigerians.

He particularly noted that the National Assembly may have cause to look at the Act establishing the commission with a view to either expanding its mandate or making it more efficient.
"Nobody seems to know the commission but I am glad that you have been able to publicise and communicate to the public. You are our own baby, and whatever we need to do to make you work, we should do it, even if it means amending your laws.
"Your commission is very important, even more than other commissions. I visited your office in Lagos, and if what I saw represents what is obtained in other places, then there is a lot of work to do."We should be able to boost your capacity to deliver on your mandate. You mentioned foreign collaboration but beyond that I think there should be a local collaboration. We need to look for both money, of course government alone cannot do it. You need to generate money on your own, but if you are not able to, then we need to amend your laws to make it generate revenue, because you need to think outside the box."You also need to contact private organisations and state governments to see if they can assist you in one way or the other. We want a situation where you won't depend on government alone," Gbajabiamila said.
The Chief Commissioner, Chile Igbawua said the Commission had a mirage of challenges, including inadequate funding, image problem among others, and called on the Speaker to intervene on their behalf. He said the commission also faced the problem of accommodation in its various offices across the country, and had received quit notices in some state offices.

Gunmen Kill two NSCDC Personnel, Two others in Imo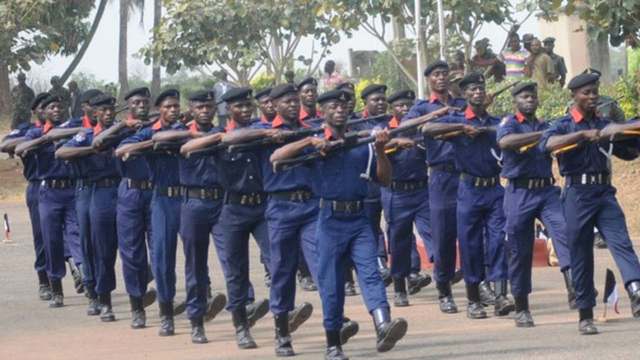 Unidentified Gunmen have killed two personnel of the Nigeria Security and Civil Defence Corps (NSCDC) in Imo and two persons working on a telecommunications mast.
Commandant of the NSCDC in Imo, Mr Matthew Ovye who confirmed this to newsmen in Owerri on Monday said that the incident occured at Umulolo community, Ngor Okpala council area of the state.
He gave the names of the NSCDC personnel to include Sixtus Onwusirike, an Assistant Superintendent 2 and Simon Simon, a Corps Assistant.

He said that the four men were gunned down in what appeared to be a surprise attack at the Eke Isu market of the Umulolo community adding that security operatives had taken over the area.
He also said that the NSCDC personnel were riding in a vehicle when they were ambushed and killed by their attackers "without any form of provocation ".
" It's a black Monday for us but we are on it. It's rather unfortunate. Relevant security agencies have swung into action and the culprits will soon be brought to book," he said.
He however, advised residents of the area to avoid taking laws into their hands as security agencies were already on the top of their game.
When contacted, Police Public Relations Officer in Imo, Mr Henry Okoye also confirmed the incident and promised that security operatives would fish out the culprits in no time . (NAN)
Police Arrest 781 Offenders over Electoral Infractions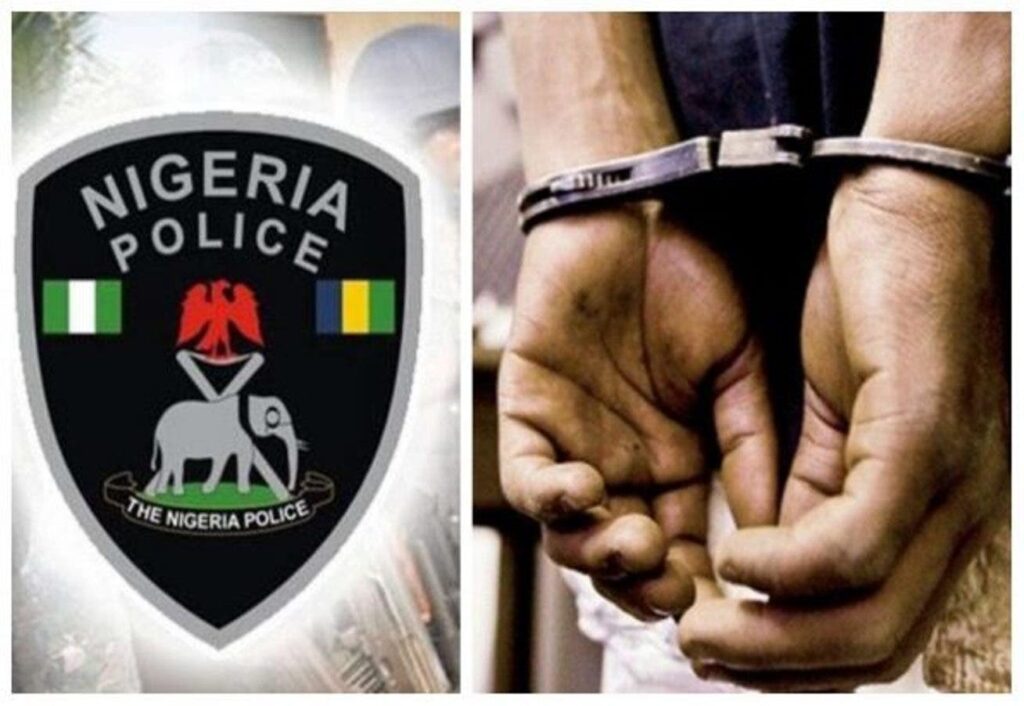 By Gom Mirian, Abuja 
The Inspector General of Police(IGP),Usman Alkali Baba, has said a total of 781 electoral offenders were arrested in the just concluded 2023 general elections across the country from a total of 489 major electoral infractions.
He disclosed this on Monday, at the meeting with Strategic Police Managers of the Nigeria Police Force in Abuja.

The meeting aimed at evaluating Police performance during the 2023 General elections, highlight lessons and strengths, and dissect complex dynamics for subsequent optimal performance drew participants from across the country.
The participants present at the meeting comprised of the Deputy Inspectors-General of Police (DIGs) and members of the Force Management Team, Assistant Inspectors-General of Police (AIGs), Commissioners of Police (CPs) and other Tactical Commanders.
Baba at the accession, tasked all commands to submit casefiles centrally at the Electoral Offences Desk located at the  Office of the IGP at the  Force Headquarters in Abuja, for coordinated processing to INEC Legal Section.
According to him, the Police Force would effectively collaborate with the Independent National Electoral Commission (INEC) to expeditiously and transparently prosecute the 781 electoral offenders apprehended.
The Police boss, also charged the Strategic Police Managers to readjust strategies and operations towards ensuring a stable post-election security order and refocus policing attention on routine law enforcement duties.
"I firmly admonish all political actors and their supporters to submit to democratic norms, peaceful means, and legal procedures in advancing their interests as the Police and other security agencies shall not tolerate the resort to incitement or any act designed to threaten our national security", he said.
Plateau Guber: Tribunal Grant Nentawe, Mutfwang Permission to Inspect Election Materials
From Jude Dangwam, Jos 
The All Progressive Congress (APC) Governorship Candidate in Plateau State, Dr. Nentawe Yilwatda has gotten the approval of the Governorship Election Petition Tribunal setting in Jos the Plateau State Capital to inspect materials used in the 18 March, 2023 governorship election in Plateau State.
The Media Officer of the Generation Next, Shittu Bamaiyi in a statement signed and made available to Journalists yesterday in Jos said "the governorship Election petition tribunal sitting in Jos gave ruling this morning, after hearing the two applications moved by Nentawe's Counsel.

"
In a motion exparte and motion on notice; the Counsel, Jim Gotom told the tribunal that his motion is supported by a six paragraph affidavit he placed reliance on all of them.
And further hinted that a written address was attached to the affidavit with legal arguments and decided cases to back his application.
Counsel to the applicant applied for leave and order of the Tribunal to permit Nentawe, his lawyers and agents to inspect election materials such as "Tendered voters list, Electoral material Receipt, Ballot Paper Account and Verification Statement."
Other materials demanded to be inspected include, "statement of Invalid, Rejected and Cancelled Ballot Papers, Statement of Unused and Spoilt Ballot Papers,Tendered Ballot statement, Results of Poll from Polling units, Summary of Results for Local government areas, Summary of Results for the State and Summary/Declaration of Results for candidates."
Gotom also requested that his client be permitted to inspect the Bimodal Voters Accreditation System (BVAS) and the Back End Server Report from the BVAS for all the polling Units and other relevant documents used by the Commission.
Meanwhile the Governor-Elect Barr. Caleb Mutfwang has also filled a similar motion and application for leave of the Tribunal to also carry out similar exercise as requested by the APC on his emergence which has been granted concurrently.
Mutfwang through his Counsel, Kingsley Mallan sought the Tribunal to allowed his client inspect materials used for the March 18th governorship election also as requested by the APC.
Counsel to INEC, Elekwa Oyemauche in his submission stressed that the prayers contained in all the applicants applications are the same and therefore should be consolidated to save the Tribunal's time.
The Tribunal in her ruling granted the application and prayers of the parties and ordered that the Independent National Electoral Commission (INEC) should give them access to jointly inspect the materials.