Rising Hunger Looms in Sudan, with Little Aid in Sight — UN
United Nations agencies on Friday forecasted that millions of Sudanese would go hungry this year as economic turmoil and erratic rains drive up prices and reduce harvests.
It said the rising levels of hunger threaten to further destabilise a country that faces growing conflict and poverty.
It added that this followed a military takeover with a halt to foreign assistance and the war in Ukraine putting food supplies at further risk.

Sudan has been mired in economic crisis since before the overthrow of President Omar al-Bashir in an uprising in 2019.
A transitional government attracted billions of dollars in international support, but that was suspended after the coup, placing Sudan on the brink of economic collapse.
Currency devaluations and subsidy reforms have also driven up prices and inflation was running at more than 250 per cent.
In the capital Khartoum, the cost of ever-shrinking small loaves of bread has risen from two Sudanese pounds two years ago to about 50 pounds ($0.11).
Some 87 per cent of Sudan's imported wheat came from Russia and Ukraine, according to FAO data, making it one of the Arab world's most exposed countries to the war in Ukraine.
"If this measly piece of bread is 50 pounds, what kind of life can we have?" said Haj Ahmed, an elderly man at a vegetable stall in Alhalfaya, on the capital's outskirts.
The World Bank estimates that in 2021 some 56 per cent of Sudan's populations of around 44 million were surviving on less than 3.20 dollars, or about 2,000 pounds per day.
This was one of its global poverty lines, up from 43 per cent in 2009.
Earlier, the World Food Programme estimated that people experiencing levels of hunger that will force them to sell essential assets, or who will have nothing more to sell, will double by September to 18 million.
Aid agencies have long worked to help the rural poor and people displaced by war in Sudan. In 2019 the WFP extended its operations to urban centres for the first time.
Marianne Ward, WFP deputy country director said "this jump didn't happen yesterday or a couple months ago, it's been building.
"It's not exclusively driven by conflict anymore, it's also about structural issues such as inflation (and) availability of foreign currency.'' (Reuters/NAN)
Buhari to British PM: No Third-term for Me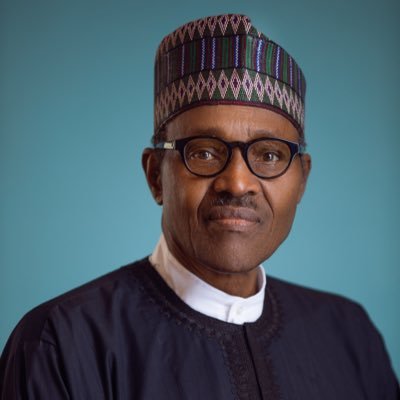 By Mathew Dadiya, Abuja
President Muhammadu Buhari yesterday held a bilateral meeting with Prime Minister of Great Britain on the sidelines of the 26th Commonwealth Heads of Government Meeting (CHOGM) in Kigali, Rwanda, during which he once again reiterated his resolve to respect the maximum term limit in the Nigerian Constitution.
The PM, obviously not quite familiar with the maximum two terms limit, had asked if President Buhari would run for office again; to which the latter responded: "Another term for me? No! The first person who tried it didn't end very well.

" (General laughter).
Special Adviser to the President, Media and Publicity, Femi Adesina, in a statement yesterday, said that, the leader of the proscribed Indigenous Peoples of Biafra (IPOB), Nnamdi Kanu, not being allowed to see his lawyers privately, the President dispelled such insinuation, saying the detained separatist was being given every opportunity under the law "to justify all the uncomplimentary things he had been saying against Nigeria in Britain,"
Buhari said: "He felt very safe in Britain, and said awful things against Nigeria.
We eventually got him when he stepped out of the United Kingdom, and we sent him to court. Let him defend all that he has said there.
"His lawyers have access to him. Remember he jumped bail before, how are we sure he won't do it again, if he's admitted to bail?"
On the keenness expressed by the PM to help Nigeria in the area of security, the President said helping to stabilize Libya could be an initial good step, as the fall of Muammar Gadaffi after 42 years in power unleashed his armed guards on countries in the Sahel, "and they are causing havoc everywhere, as the only thing they know how to do is to shoot guns."
On Boko Haram insurgency, Buhari said there was serious effort to educate the people on the fact that only an unserious person could kill innocent people, "and say Allah Akbar (God is Great). God is justice. You can't take innocent souls, and ascribe it to God. And the education process is working, the people now understand Boko Haram as anti-God, and not about religion."
Johnson said he was delighted about the good news on trade between the two countries, adding that the UK was further reducing tariffs on some goods going to Nigeria.
He described the relationship between the countries as "very strong attachment," adding: "I just want to be sure that we are doing enough. It's a massive partnership for us, and we need to capitalize on it."
The Prime Minister offered condolences on some recent attacks in Nigeria, particularly on churches.
Dozens Killed, Millions Stranded in India, Bangladesh Floods
At least 59 people are known to have died in lightning strikes and landslides triggered by severe monsoon storms in India and Bangladesh.
Millions of people have been stranded while emergency workers have struggled to reach those affected.
Forecasters are warning that the flooding is expected to get worse over the next few days.
Bangladesh government officials have described the recent flooding as the country's worst since 2004.

Unrelenting rains over the last week have inundated vast swathes of the country's north-east region, exacerbated by runoff from heavy downpours across mountains in neighbouring India.
Schools have been converted into makeshift shelters and troops have been deployed to evacuate households cut off from neighbouring communities as a result of rising waters.
People try to survive as monsoon rains swamped huge areas of the country, leaving millions of homes underwater in Sylhet, Bangladesh on June 18, 2022.
Bangladesh government officials have described the floods as the country's worst since 2004
"The whole village went under water by early Friday and we all got stranded," Lokman, whose family lives in Companiganj village in Bangladesh, told AFP news agency.
"After waiting a whole day on the roof of our home, a neighbour rescued us with a makeshift boat. My mother said she has never seen such floods in her entire life," the 23-year-old added.
A patient is taken to upstairs as flood water enter inside Sylhet Osmani Medical College Hospital in Sylhet, Bangladesh on June 18, 2022.
A patient is moved to a higher floor as flood waters enter a hospital in Sylhet, Bangladesh
In Assam state in neighbouring India, more than 1.8 million people have been affected by floods after five days of incessant downpours.
Assam Chief Minister Himanta Biswa Sarma told reporters he had instructed district officials to provide "all necessary help and relief" to those caught in the flooding.
"Our house is submerged in water. I've never seen such huge floods in my life," Husna Begum, a resident of Udiana village in Assam, told the BBC.
Hundreds Protest in Tunis against President's Plan for Constitution
Hundreds of people demonstrated in Tunis yesterday in a second day of protest against a constitutional referendum called by President Kais Saied that his opponents say would cement his hold on power.
The demonstration was organised by the Salvation Front, a coalition including the moderate Islamist Ennahda, the largest party in a parliament that Saied dissolved in March.

It followed a similar protest on Saturday called by the Free Constitutional Party over the referendum, and a strike on Thursday by a powerful labour union over government economic reform plans, which brought much of the county to a standstill.
The president's supporters say he is standing up to elite forces whose bungling and corruption have condemned Tunisia to a decade of political paralysis and economic stagnation.
The head of the country's constitution committee said on Saturday he will hand over the new draft of what he described as a democratic constitution to the president on Monday, ahead of a July 25 referendum.
The country's main political parties say they will boycott the plebiscite.
But opposition to Saied remains fragmented, as shown by the separate demonstrations at the weekend.
On Sunday, protesters marched through central Tunis to Avenue Habib Bourguiba, watched by a heavy police presence.
"Saied must leave… The people on the streets are constantly against you Saied," activist Chaima Issa told Reuters. "The UGTT (union) went on strike, and judges are protesting. Do you want to rule a people that reject you?"
Judges in Tunisia on Saturday extended their national strike for a third week in protest against a decision by Saied to sack 57 judges on June 1.
The president accused them of corruption and protecting terrorists – charges that the Tunisian Judges' Association said were mostly politically motivated.
Saied's move heightened accusations at home and abroad that he has consolidated one-man rule after assuming executive powers last summer and setting aside the 2014 constitution to rule by decree.