Senate: Dino, Tinubu's Men, Others Grab Juicy Committees
By Jude Opara, Abuja
Some notable members of the Senate were yesterday named as chairmen of some notable standing committees of the upper legislative arm of government.
Senate President Ahmad Lawan who announced the reconstitution of the standing committees named his rival to the position of the senate presidency, Ali Ndume as the chairman of the committee on the Army, while Abba Moro will serve as his vice.

Dino Melaye was announced as the chairman of the committee on Aviation while his deputy is Bala Na' Allah.
Also, wife of the leader of the All Progressives Congress (APC), Oluremi Tinubu is to head the committee on Communications with Ibrahim Bomai as her deputy.
The immediate governor of Imo State, Rochas Okorocha heads the committee on Culture and Tourism with Ignatius Longjohn as the vice.
Lawan made the announcement on Tuesday before the senate adjourned for its annual recess.
While naming chairpersons and deputy chairpersons of the various committees, the president of the senate said they were now ready to engage the executive on various issues bordering on governance.
The immediate past deputy senate president, Ike Ekweremadu was named chairman of environment committee, while Ibrahim Hadejia will serve as the deputy.
Bala Na'Allah, a former deputy senate leader in the eight senate, was named chairman of air force committee with Michael Nnachi as his deputy,
The full list:
Here is the full list of chairpersons and deputy chairpersons of the 69 committees;
Full list of chairmen of Senate standing committees and their deputies
1. Agriculture – Abdullahi Adamu, Bima Enagi.
2. Airforce – Bala Ibn Na'Allah, Michael Nnachi.
3. Anti-corruption and Financial Crimes – Suleiman Kwari, Aliyu Wamakko.
4. Appropriation – Barau Jibrin, Stella Oduah.
5. Army – Ali Ndume, Abba Moro.
6. Aviation – Dino Melaye, Bala Na'Allah.
7. Banking, Insurance and other Financial Institutions – Uba Sani, Orji Uzor Kalu.
8. Capital Market – Ibikunle Amosun, Binos Yero
9. Communications – Oluremi Tinubu, Ibrahim Bomai.
10. Corporation and Integration in Africa and NEPAD – Chimaroke Nnamani, Yusuf Yusuf.
11. Culture and Tourism – Rochas Okorocha, Ignatius Longjohn.
12. Customs, Excise and Tarrifs – Francis Alimekhena, Francis Fardausi.
13. Defence – Aliyu Wamakko, Istifanus Gyang.
14. Diaspora and NGOs – Bashiru Ajibola, Ibrahim Oloriegbe.
15. Downstream Petroleum Sector – Sabo Mohammed, Philip Aduda.
16.Drugs and Narcotics – Hezekaiah Dimka, Chimaroke Nnamani.
17. Ecology Climate Change – Mohammad Gusau, Olubunmi Adetunmbi.
18. Education (Basic and Secondary) – Ibrahim Geidam, Akon Eyakenyi
19. Employment, Labour and Productivity – Ben Umajumogwu, Kabiru Barkiya.
20. Environment – Ike Ekweremadu, Ibrahim Hadejia.
21. Establishment and Public Service – Ibrahim Shekarau, Barinadas Mpigi.
22. Ethics, Privileges and Public Petitions – Patrick Akinyelure, Ahmed Babba-Kaita.
23. FCT – Abubakar Kyari, Tolu Odebiyi.
24.Federal Character and Intergovernmental Affairs – Danjuma Laah, Yahaya Gumau.
25. FERMA – Gershom Bassey, Kabir Barkiya.
26. Finance – Adeola Olamilekan, Isa Jibrin.
27. Foreign Affairs – Mohammed Bulkachuwa, Ignatius Longjohn.
28. Gas Resources – James Manager, Biobaraku Wangagra.
29. Health (Secondary and Tertiary) – Ibrahim Oloriegbe, Betty Apiafi.
30. Housing – Sam Egwu, Lola Ashiru.
31. ICT and Cybercrime – Yakubu Useni, Abdulfatai Buhari.
32. INEC – Kabiru Gaya, Sahabi Ya'u.
33. Industries – Adebayo Osinowo.
34. Information and National Communication – Danladi Sankara, Aishatu Ahmed.
35. Interior -Kashim Shettima, Diri Douye.
36. Interparliamentary Affairs – Godiya Akwashiki, Abba Moro.
37. Judiciary, Human Rights and Legal Matters – Michael Bamidele, Emmanuel Oker-Jev.
38. Land Transport – Abdulfatai Buhari, Nicholas Tofowomo.
39. Legislative Compliance – Oriolowo Adeyemi, Sabi Abdullahi.
40. Local Content – Teslim Folarin, Sabi Abdullahi.
41. Local and Foreign Debts – Clifford Ordia, Bima Enagi.
42. Marine Transport – Danjuma Goje, Adebayo Osinowo.
43. Media and Public Affairs – Adedayo Adeyeye, Akwashiki Godiya.
44. National Identity and National Population – Sa'idu Alkali, Suleiman Kwari.
45. National Planning – Olubunmi Adetunmbi, Lawrence Ewhrudjakpo.
46. National Security and Intelligence – Abdullahi Gobir, Chukwuka Utazi.
47. Navy – George Sekibo, Elisha Abbo.
48. Niger Delta – Peter Nwabaoshi, Bulus Amos.
49. Petroleum Upstream – Albert Akpan, Ifeanyi Ubah.
50. Police affairs – Dauda Jika, Abubakar Tambuwal.
51. Poverty Alleviation and Social Investment Program – Lawal Gumau, Michael Nnachi.
52. Power -Gabriel Suswam, Enyinnaya Abaribe.
53. Primary Health Care and Communicable Diseases – Chuwkuka Utazi, Sadiq Umar.
54. Privatisation – Theodore Orji, Oriolowo Adeyemi.
55. Public Accounts – Mathew Urghohide, Ibrahim Hassan.
56. Public Procurement – Shuaibu Lau, Lola Ashiru.
57. Rules and business – Sadiq Umar, Yahaya Abdullahi.
58. Science and Technology – Uche Ekwunife, Robert Boroffice.
59. Senate Services – Sani Musa, Lawal Hassan.
60. Solid Minerals, Mine, Steel Development and Metallurgy – Tanko Almakura, Oriolowo Adeyeye.
61. Sports and Social Development – Joseph Garba
62. State and Local Government – Lekan Mustapha, Francis Onyewuchi.
63. Special duties – Yusuf Yusuf, Biobaraku Wangagra.
64. SDGs – Aisha Dahiru, Lekan Mustapha
65. Tertiary Institution and TETFUND – Ahmed Baba Kaita, Sandy Onor.
66. Trade and Investment – Rose Oko, Francis Fadahunsi.
67. Water Resources – Bello Mandiya, Christopher Ekpeyong.
68. Women Affairs and Youth Development – Betty Apiafi, Aishatu Dahiru.
69. Works – Adamu Aliero, Emmanuel Bwacha.

2023 Polls: Visa Ban Watchlist Swells Up, Says UK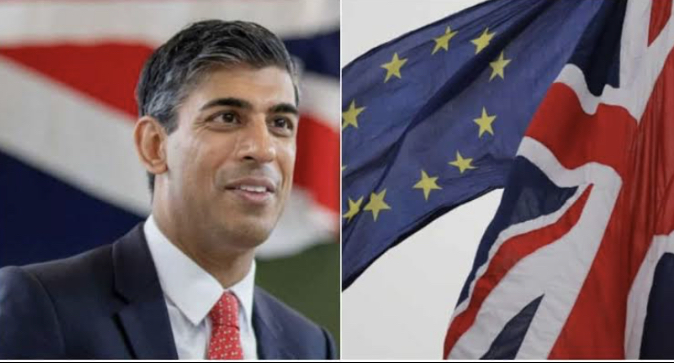 By Idris Umar & Johnson Eyiangho, Abua
The United Kingdom (UK), revealed that the number of Nigerians on its visa bans Watchlist has continued to multiply, even as it said the names will be kept secret.
Disclosing this in an interview with Nigeria Info FM yesterday, the British Deputy High Commissioner to Nigeria, Ben Llewellyn-Jones, reiterated that the UK government will issue visa bans to people undermining democracy.

According to him, there are about 10 persons already on the watchlist.
"We have a list, we are working through our list but we don't publish those names.
I know people say we should, but we have laws, and the law prevents us from doing that.
"At the moment the list is between 5 and 10 and it is growing," he added.
The envoy also faulted a chieftain of the All Progressives Congress (APC) and former Minister of Aviation, Femi Fani-Kayode over controversial comments made during the electoral season.
Last month, Fani-Kayode was invited for questioning by the Department of State Services (DSS), for claiming that the presidential flag bearer of the Peoples Democratic Party (PDP), Atiku Abubakar, had a meeting with army generals before the elections.
"Yes, let's be specific, there were some people, like Femi Fani-Kayode, what is he saying and why is he saying it? I don't understand.
"It is wrong from my perspective that he will speak on behalf of a party and that party does not distance itself from him and say stop doing that. It is wrong to say that," Llewellyn-Jones said.
Enugu Governor-elect, Mbah Promises to Reward Residents with Projects, Policies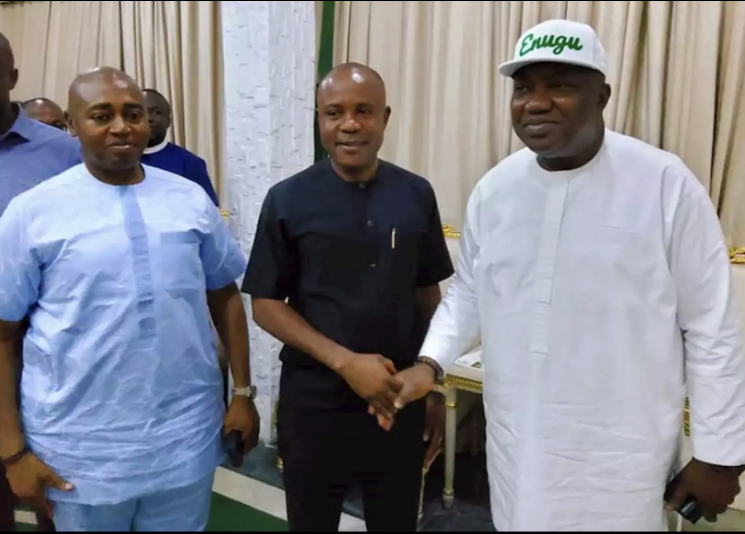 From Sylvia Udegbunam, Enugu
The Enugu State Governor-elect, Dr. Peter Mbah has promised to reward the people of the state with projects and policies that they will be proud of.
Mbah, who made the pledge during his acceptance speech after he was announced winner of the March 18 Governorship election in the state, also pledged to also dualise the Abakpa, Ugwuogo Nike-Nsukka road.

He also said that his administration would build a monorail from Enugu to Nsukka, Udi, Awgu and construct a ring road to connect all the 17 Local Government Areas of Enugu State.
According him, his administration would embark on development of infrastructure, health, tourism, education and development of Enugu state in general, to fast-track growth.
He emphasized that he will build a world class theme pack in Enugu, establish special economic zone in all Local Government Areas, as well as agro allied processing zones and industrial parks in all the Senatorial zones.
He said that he will unleash the tech talent in young people, grow and nurture their interest in business and vocational skills.
He assured the people of the state that his administration will not be for a section of the state but will be an inclusive government that is designed to provide an inclusive economic development to the state.
"Ours will not be a government of any section of Enugu State. It is your government, Ndi Enugu. Under our administration, there can never be division between Nsukka and Nkanu or any other section of the state. We are all brothers and sisters. Those who attempted to create a wedge between us failed woefully.
"We were massively voted by every section of the state. Those who wanted to smack our heads together had an ulterior motive and it was to create perpetual fussing and fighting between us. We resisted their machination and today, we are coming together stronger. Our resolve thereafter is to pursue the spirit of divisiveness from our state".
Benue PDP to Challenge Guber, Assembly Polls Defeat at Tribunal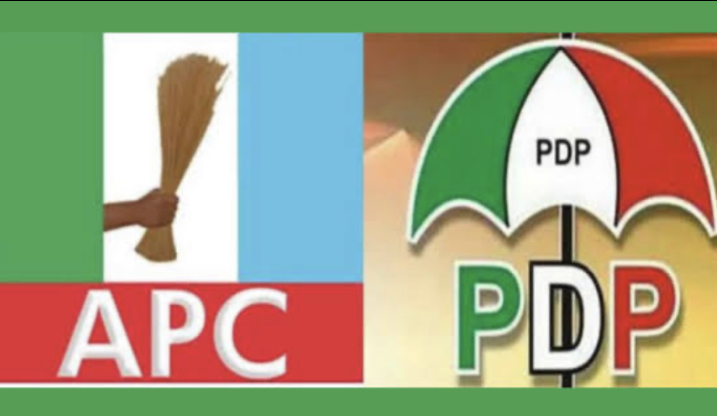 From David Torough, Makurdi
The Benue chapter of the Peoples Democratic Party (PDP), yesterday said it will challenge its defeat on both the governorship and state assembly elections at the tribunal.
The Acting state Chairman, Mr Isaac Mffo, made this known during a press conference on Thursday in Makurdi.
"It is the decision of the Benue Chapter of the PDP that the outcome of the March 18 elections be challenged at the state Governorship Election Petitions Tribunal sitting in Makurdi.

"It is our belief that we owe democracy in our country, Nigeria, a duty to help deepen it by taking such an action to reverse the 'hijacking' of the popular mandate of the people as done by the All Progressives Congress (APC) during the last elections.
"It is our faith that the mandate of the Benue electorate will be restored to our great party as was rightfully given by the people on March 18," Mffo said.
He said that the party owes a load of gratitude to their teeming members and supporters across the state who exhibited uncommon courage to go out and vote in the elections despite alleged heavy militarisation of the polls and the use of thugs, aided by security agents sent to the state by the Federal Authorities.
He commended the leader of the party in the state, Gov. Samuel Ortom; the governorship candidate, Mr Titus Uba, and his running mate, Mr John Ngbede, Senators Gabriel Suswam, Patrick Abba Moro and Orker Jev; National Assembly and State Assembly caucus members of the party, among many others.