Senate: Dino, Tinubu's Men, Others Grab Juicy Committees
By Jude Opara, Abuja
Some notable members of the Senate were yesterday named as chairmen of some notable standing committees of the upper legislative arm of government.
Senate President Ahmad Lawan who announced the reconstitution of the standing committees named his rival to the position of the senate presidency, Ali Ndume as the chairman of the committee on the Army, while Abba Moro will serve as his vice.
Dino Melaye was announced as the chairman of the committee on Aviation while his deputy is Bala Na' Allah. Also, wife of the leader of the All Progressives Congress (APC), Oluremi Tinubu is to head the committee on Communications with Ibrahim Bomai as her deputy.
The immediate governor of Imo State, Rochas Okorocha heads the committee on Culture and Tourism with Ignatius Longjohn as the vice.
Lawan made the announcement on Tuesday before the senate adjourned for its annual recess.
While naming chairpersons and deputy chairpersons of the various committees, the president of the senate said they were now ready to engage the executive on various issues bordering on governance.
The immediate past deputy senate president, Ike Ekweremadu was named chairman of environment committee, while Ibrahim Hadejia will serve as the deputy.
Bala Na'Allah, a former deputy senate leader in the eight senate, was named chairman of air force committee with Michael Nnachi as his deputy,
The full list:
Here is the full list of chairpersons and deputy chairpersons of the 69 committees;
Full list of chairmen of Senate standing committees and their deputies
1. Agriculture – Abdullahi Adamu, Bima Enagi.
2. Airforce – Bala Ibn Na'Allah, Michael Nnachi.
3. Anti-corruption and Financial Crimes – Suleiman Kwari, Aliyu Wamakko.
4. Appropriation – Barau Jibrin, Stella Oduah.
5. Army – Ali Ndume, Abba Moro.
6. Aviation – Dino Melaye, Bala Na'Allah.
7. Banking, Insurance and other Financial Institutions – Uba Sani, Orji Uzor Kalu.
8. Capital Market – Ibikunle Amosun, Binos Yero
9. Communications – Oluremi Tinubu, Ibrahim Bomai.
10. Corporation and Integration in Africa and NEPAD – Chimaroke Nnamani, Yusuf Yusuf.
11. Culture and Tourism – Rochas Okorocha, Ignatius Longjohn.
12. Customs, Excise and Tarrifs – Francis Alimekhena, Francis Fardausi.
13. Defence – Aliyu Wamakko, Istifanus Gyang.
14. Diaspora and NGOs – Bashiru Ajibola, Ibrahim Oloriegbe.
15. Downstream Petroleum Sector – Sabo Mohammed, Philip Aduda.
16.Drugs and Narcotics – Hezekaiah Dimka, Chimaroke Nnamani.
17. Ecology Climate Change – Mohammad Gusau, Olubunmi Adetunmbi.
18. Education (Basic and Secondary) – Ibrahim Geidam, Akon Eyakenyi
19. Employment, Labour and Productivity – Ben Umajumogwu, Kabiru Barkiya.
20. Environment – Ike Ekweremadu, Ibrahim Hadejia.
21. Establishment and Public Service – Ibrahim Shekarau, Barinadas Mpigi.
22. Ethics, Privileges and Public Petitions – Patrick Akinyelure, Ahmed Babba-Kaita.
23. FCT – Abubakar Kyari, Tolu Odebiyi.
24.Federal Character and Intergovernmental Affairs – Danjuma Laah, Yahaya Gumau.
25. FERMA – Gershom Bassey, Kabir Barkiya.
26. Finance – Adeola Olamilekan, Isa Jibrin.
27. Foreign Affairs – Mohammed Bulkachuwa, Ignatius Longjohn.
28. Gas Resources – James Manager, Biobaraku Wangagra.
29. Health (Secondary and Tertiary) – Ibrahim Oloriegbe, Betty Apiafi.
30. Housing – Sam Egwu, Lola Ashiru.
31. ICT and Cybercrime – Yakubu Useni, Abdulfatai Buhari.
32. INEC – Kabiru Gaya, Sahabi Ya'u.
33. Industries – Adebayo Osinowo.
34. Information and National Communication – Danladi Sankara, Aishatu Ahmed.
35. Interior -Kashim Shettima, Diri Douye.
36. Interparliamentary Affairs – Godiya Akwashiki, Abba Moro.
37. Judiciary, Human Rights and Legal Matters – Michael Bamidele, Emmanuel Oker-Jev.
38. Land Transport – Abdulfatai Buhari, Nicholas Tofowomo.
39. Legislative Compliance – Oriolowo Adeyemi, Sabi Abdullahi.
40. Local Content – Teslim Folarin, Sabi Abdullahi.
41. Local and Foreign Debts – Clifford Ordia, Bima Enagi.
42. Marine Transport – Danjuma Goje, Adebayo Osinowo.
43. Media and Public Affairs – Adedayo Adeyeye, Akwashiki Godiya.
44. National Identity and National Population – Sa'idu Alkali, Suleiman Kwari.
45. National Planning – Olubunmi Adetunmbi, Lawrence Ewhrudjakpo.
46. National Security and Intelligence – Abdullahi Gobir, Chukwuka Utazi.
47. Navy – George Sekibo, Elisha Abbo.
48. Niger Delta – Peter Nwabaoshi, Bulus Amos.
49. Petroleum Upstream – Albert Akpan, Ifeanyi Ubah.
50. Police affairs – Dauda Jika, Abubakar Tambuwal.
51. Poverty Alleviation and Social Investment Program – Lawal Gumau, Michael Nnachi.
52. Power -Gabriel Suswam, Enyinnaya Abaribe.
53. Primary Health Care and Communicable Diseases – Chuwkuka Utazi, Sadiq Umar.
54. Privatisation – Theodore Orji, Oriolowo Adeyemi.
55. Public Accounts – Mathew Urghohide, Ibrahim Hassan.
56. Public Procurement – Shuaibu Lau, Lola Ashiru.
57. Rules and business – Sadiq Umar, Yahaya Abdullahi.
58. Science and Technology – Uche Ekwunife, Robert Boroffice.
59. Senate Services – Sani Musa, Lawal Hassan.
60. Solid Minerals, Mine, Steel Development and Metallurgy – Tanko Almakura, Oriolowo Adeyeye.
61. Sports and Social Development – Joseph Garba
62. State and Local Government – Lekan Mustapha, Francis Onyewuchi.
63. Special duties – Yusuf Yusuf, Biobaraku Wangagra.
64. SDGs – Aisha Dahiru, Lekan Mustapha
65. Tertiary Institution and TETFUND – Ahmed Baba Kaita, Sandy Onor.
66. Trade and Investment – Rose Oko, Francis Fadahunsi.
67. Water Resources – Bello Mandiya, Christopher Ekpeyong.
68. Women Affairs and Youth Development – Betty Apiafi, Aishatu Dahiru.
69. Works – Adamu Aliero, Emmanuel Bwacha.

Ogun Customs Impounds 73 Trucks of Smuggled Rice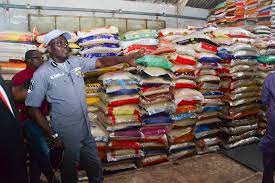 The Nigeria Customs Service (NCS), Ogun 1 Area Command said it impounded no fewer than 44,933 bags of smuggled foreign parboiled rice which is equivalent to 73 trailer loads.
The Area Controller, Bamidele Makinde, stated this while addressing newsmen at his office in Idiroko border, Ipokia Local Government Area of Ogun State.
Bamidele said the seizures were made between the month of February and December 6, 2022.
According to him, 41 sacks and 940 wraps of weeds suspected to be Cannabis Sativa were also seized within the period under review.
The NCS boss listed other seizures to include 99 vehicles used as means of conveyance, eight units of foreign used vehicles, including one 2020 grey Wrangler Jeep, six units of used trucks, 31 compressors, 16,224 kegs of petrol and 19 motorbikes.
Others are 8,517 bales and 219 sacks of second-hand clothing, 3,629 pieces of used tyres, 4, 700 bags of cement, three bales and 384 pieces of used bags, 170 cartons of poultry products, 191 units of vehicle compressors, 2,250 packets of Tramadol, 222 units of refrigerator compressors, 220 pieces and 867 cartons of foreign wine, 277 pairs, 320 sacks and 120 cartons of foreign shoes, 89 bales and 485 pieces of foreign textile materials and 302 sacks of foreign corn.
Makinde put the total Duty Paid Value (DPV) of the seized items at N4,886,647,634:92.
He said the items were intercepted with "intensive round-the-clock surveillance and patrol activities, aided by effective deployment of intelligence."
Within the 11 months period, the Ogun 1 Area Command was said to have generated N58,676,751.00 from the importation and exportation of goods under the ECOWAS Trade Liberalızation Scheme (ETLS) and assessment of merchandise in baggage.
The revenue also came from auction sales of perishable or highly combustible goods such as gasoline.
FG Begins Oil Theft Investigation, Inaugurates 11-member Panel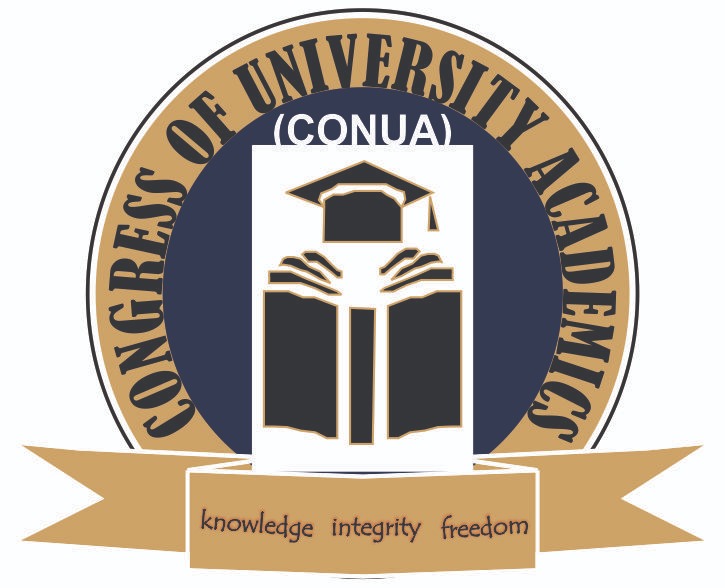 By Mathew Dadiya, Abuja
The National Security Adviser, Maj.-Gen. Babagana Monguno (retd), yesterday inaugurated 11-man Special Investigative Panel on Oil Theft/Losses in Nigeria.
The panel, which is chaired by the Interim Administrator, Presidential Amnesty Programme, retired Maj.-Gen. Barry Ndiomu, has seasoned administrators and retired top military and police officers as members with Mr. David Attah as Secretary.
While inaugurating the panel, Monguno said that Nigeria was currently facing monumental loss of revenue that ought to have accrued from the sale of crude oil, being the main source of its foreign exchange earnings.
He said the escalation of acts of vandalism and theft of crude oil had led to significant decline in production, with associated impact on revenue.
According to him, the enormous losses are caused mainly by oil theft, orchestrated by unscrupulous elements.
NSA said that Nigeria had consistently failed to meet its daily production quota of about two million barrels per day, as provided by the Organization of Petroleum Exporting Countries (OPEC).
He added that the country's current crude production struggles to meet even one million barrels per day, adding that recent interventions by the security agencies had revealed massive illicit platforms of stealing ranging from marine evacuations via Vessels, and load-outs from illegal operations platforms.
He added that the extent of the oil and revenue losses threatened the economy constraining the administration to revert to less popular monetary and fiscal policies to address revenue side constraints with dire implications.
"Government has been briefed on the dwindling economic fortunes including, inability to replenish foreign reserves and reduction in revenue thereby, affecting accruals into the Federation Account.
"With the scale of the theft and losses and the alleged complicity of regulatory agencies/officials and security personnel as well as the involvement of international collaborators, the enterprise is deeply entrenched and would be extremely, difficult to exterminate without very stern and decisive action by Government.
"The menace of oil theft/losses is completely unacceptable, considering its attendant impact on the economy, national development and security.
"It is an affront on Government and its institutions, which must be tackled without further delay.
"It is in this connection that Government worried by the ugly trend, among other things, directed the setting up of a Special Investigative Panel on Oil Theft/Losses in Nigeria to investigate all aspects of crude oil theft, identify the culprits and submit its Report for necessary action," he said.
Monguno said the panel was expected to investigate oil theft/losses in all its ramifications and propose wide ranging array of implementable recommendations to enable this Administration take decisive action to end the criminal enterprise within the shortest possible time.
He said members were appointed based on their proven integrity, track record of service, competence and dedication to the national course.
He urged them to work with a view to unraveling individuals and groups perpetrating the national economic crime, no matter how highly placed they might be.
The Terms of Reference (ToRs), according to NSA, are to ascertain the circumstances surrounding the illegal insertion into the Trans-Escravos Pipeline (TEP) around Yokri area in Burutu Local Government Area of Delta State.
"They are to establish the ramifications of crude oil theft/losses in Nigeria; ascertain the causative factors immediate and remote, of crude oil/theft/losses in the country and ascertain the extent of crude oil theft/losses in the country.
"With the widest possible amplitude, identify persons/entities whether public, private or foreign, involved in the criminal enterprise and establish the level of culpability of identified persons/entities in the enterprise.
"The panel is to also examine the specific roles of regulatory agencies; security agencies, tiers/arms of government and International Oil Companies (IOCs) in aiding and abetting the criminal enterprise".
"They are to also assess the efficacy of security architecture/arrangement in tackling crude oil theft/losses and associated petroleum products and recommend appropriate commensurate and sufficiently, deterrent sanctions on all those culpable," he said.
Monguno also tasked the panel to recommend steps/procedures/processes to be taken by Government to eliminate the enterprise in the industry to prevent future occurrence; and make any other recommendations on any other issue incidental to the terms of reference.
He said the panel was expected to commence its assignment with immediate effect and to conclude as well as submit its report on or before Feb. 21, 2023.
The Permanent Secretary, Special Services, Office of the Secretary to the Government of the Federation, Aliyu Yerro, said the menace of crude oil theft had greatly impacted the nation's revenue growth.
Yerro said the challenge had necessitated the setting up of the panel, adding that in spite of the huge amount of money spent by government to secure its maritime domain.
He said expressed confidence that the panel had the capacity to proffer solution to the issue of crude oil theft in the country.
The Chairman of the Panel, retired Maj.-Gen. Barry Ndiomu, said the expertise of each individual on the panel was sufficient to help them fulfil the objectives of setting up the panel.
He said the panel would leave no stone unturned by digging deep to unravel not only the incidences of oil theft/losses but, pre-disposition and causative factors as well as groups and individuals responsible for the criminal enterprise.
"We shall work hard to make you proud not least, for the confidence reposed on us," he said.
Fails North, Muslim-Muslim Ticket Won't Work – Shagari
A former Deputy Governor of Sokoto State, Mukhtar Shagari, has said that the All Progressives Congress (APC) has failed Nigerians and its Muslim-Muslim ticket strategy for the 2023 general election won't get its desired voter turnout in the region.
"The Christians in this country, especially in the North felt slighted, they felt insulted when APC decided to go with Muslim-Muslim ticket," he said during a live appearance on Channels Television's Politics Today programme yesterday.
Shagari, a former Minister of Water Resources and member of the Board of Trustees of the Peoples Democratic Party (PDP), said if APC presidential candidate, Bola Tinubu has a Christian wife, Oluremi, it is only okay for to choose a Christian running mate and not a fellow Muslim in the person of former governor of Borno State, Kashim Shettima.
He described as an insult, the same-faith ticket of the APC, adding that Nigerians and Christians will reject the ruling party in the forthcoming presidential election.
"The APC has failed Nigerians in every aspect you can think of. In every aspect you can think of, APC has failed Nigerians, particularly in the North where people are now kidnapped and ransoms have to be paid and people are now being killed. Lack of employment all over the country and so on.
"They simply think that both the Christians and the Muslims in this country are stupid. So, they decided to come out with the Muslim-Muslim ticket, thinking if they do that, everybody in the North-West, in the North-East and the rest of Nigeria will jump at it but Nigerian people are wiser, they know what they want: they want a government that will change their lives for the better," Shagari said.
The PDP BoT member further described as disappointing, Tinubu's outing on Monday at the Chatham House in London, the United Kingdom, saying that Nigerians want a leader who can relate with them, answer their questions and clear their doubts and not one who delegates his allies to respond to questions directed at him.