Tanko Takes Oath as CJN, Vows to Deepen Fight Against Corruption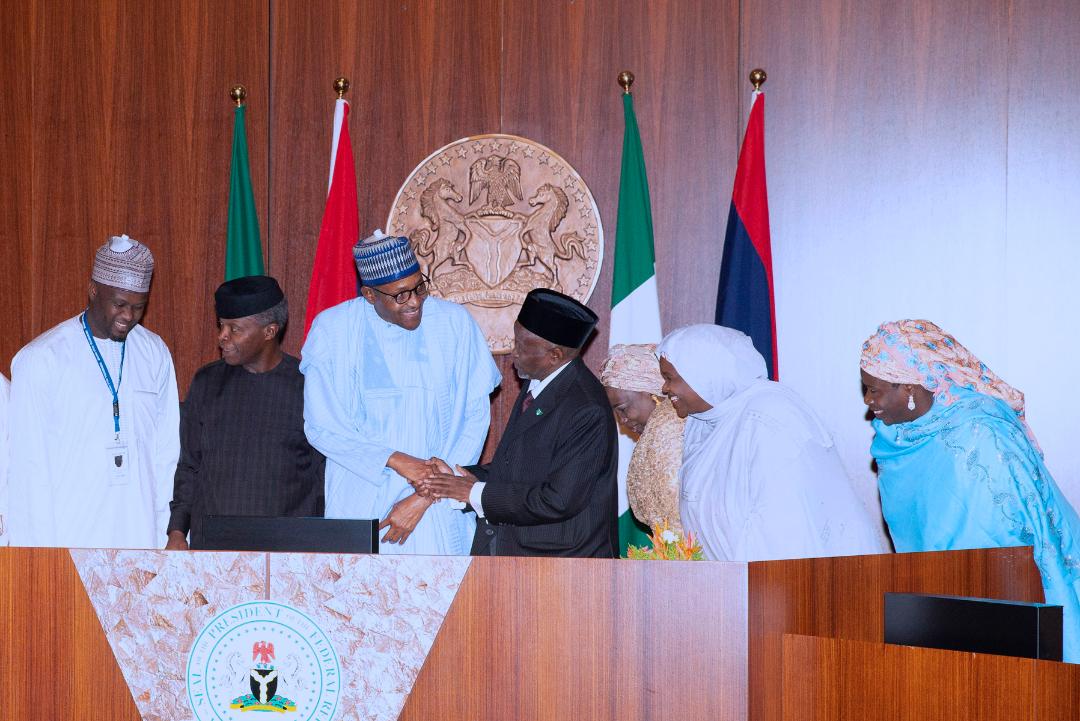 By Mathew Dadiya, Abuja
The Chief Justice of Nigeria (CJN), Tanko Mohammed, Wednesday said that he would use his tenure to assist the executive arm of government do better in the fight against corruption.
The CJN made the pledge on Wednesday, while speaking to State House Correspondents shortly after he was sworn in by President Muhammadu Buhari as substantial CJN at the State House Abuja.
Mohammed said that the judiciary would support the government in fighting corruption because they interpret the law "and we come with better interpretation even if there is any case which is pending."
"I tell you that we have been speeding up any case that has to do with allegation of corruption we speed it up so that if somebody is required to go to jail, he will go to jail and that is the end of it.
Mohammed, who took over from the immediate past and retired CJN, Walter Onnoghen, as the 18th CJN was screened and cleared by the Senate last week.
He has been on acting capacity since January, 2019.
No speech was delivered by the President at the ceremony.
"And we would see that all these transcend down to the lower epoch of the judiciary so that even the Area Courts, Magistrate Courts will see what we do and they would be bound by what we do."
"And I'm telling you that the judiciary under my watch by God's grace would be better and the issues of all these kinds of corruption I will ask you people or any other person who knows about it to please let him write to me or let him have contact with me and tell me.
"But remember, the thing that is difficult is when we ask you to substantiate you will be able to substantiate. Don't just make a hollow allegation that `we have heard….; we have done…..'.
"Be sure that you are quite in possession of your facts you will be able to establish when we ask you to establish your allegation and we will deal with it." he said
Mohammed said he will like to see Nigerian judiciary as the best judiciary in the world.
He added "But you see, we are still learning – but I'm proud to say that Nigerian judiciary I'm sure is one of the best in Africa.
"Now if you take a look at judicial officers – all of us are fully trained and all of us are almost, at interval, going on courses so that we remind ourselves of the ethics that is binding on us.
"Therefore we pray that with the cooperation of the citizens of this country, Nigerian judiciary will be a very big judiciary and we hope it will be successful during our tenure.
"Of course, once it was dented, but you see many people don't know what is really happening – anytime you allow anyone go-between – now there are people who are posing themselves as go-between, that is between a Judge and perhaps somebody who is standing trial. Don't ever believe in that kind of thing except is told to him in the court, don't believe in any subterranean way. Wait let them tell you this is the position of the law.
"This is what is happening. Some people are going round asking for money here and there. I'm sure any Judge or any Justice who is in his real sense can never ask somebody to go and collect money for him because he knows that he is being paid by government for what he does.
"Anybody who is not satisfied with the job and he wants money the judiciary or judicial line is not a place for money-making.
"Judicial is a line whereby you make a lot of name and you do what the law asks you to do and this is what we have been doing." he stated
Also speaking to State House correspondents, Bauchi State Governor, Bala Mohammed, said he was happy that an indigene of the state was appointed to serve in such an exalted position.
He said "We feel very excited by this very auspicious appointment of our elder brother who has distinguished himself as a jurist, somebody of very high integrity.
"The whole state where I represent is excited by his appointment and indeed the country because he is going to bring pedigree, professionalism and excellence to the judiciary," he said.
The Speaker of the House of Representatives, Femi Gbajabiamila, said that everything was set for the nation to move to the next level with the swearing in of a substantive CJN.
Stressing that there will be checks and balances, he said the three arms of government will also complement each other.
At the swearing in ceremony were the Vice President Yemi Osinbajo, Speaker of the House, Femi Gbajabiamila, Deputy Senate President, Ovie Omo-Agege.
Also at the ceremony that started around 10.30am, included Inspector General of Police, Mohammed Adamu, Borno State Governor, Babagana Zulum, Bauchi State Governor, Bala Mohammed.
Others included the Secretary to the Government of the Federation, Boss Mustapha, Chief of Staff, Abba Kyari, and Head of Service, Winifred Oyo-Ita.

Ogun Customs Impounds 73 Trucks of Smuggled Rice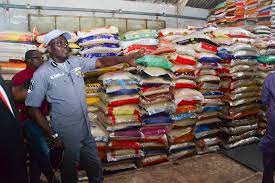 The Nigeria Customs Service (NCS), Ogun 1 Area Command said it impounded no fewer than 44,933 bags of smuggled foreign parboiled rice which is equivalent to 73 trailer loads.
The Area Controller, Bamidele Makinde, stated this while addressing newsmen at his office in Idiroko border, Ipokia Local Government Area of Ogun State.
Bamidele said the seizures were made between the month of February and December 6, 2022.
According to him, 41 sacks and 940 wraps of weeds suspected to be Cannabis Sativa were also seized within the period under review.
The NCS boss listed other seizures to include 99 vehicles used as means of conveyance, eight units of foreign used vehicles, including one 2020 grey Wrangler Jeep, six units of used trucks, 31 compressors, 16,224 kegs of petrol and 19 motorbikes.
Others are 8,517 bales and 219 sacks of second-hand clothing, 3,629 pieces of used tyres, 4, 700 bags of cement, three bales and 384 pieces of used bags, 170 cartons of poultry products, 191 units of vehicle compressors, 2,250 packets of Tramadol, 222 units of refrigerator compressors, 220 pieces and 867 cartons of foreign wine, 277 pairs, 320 sacks and 120 cartons of foreign shoes, 89 bales and 485 pieces of foreign textile materials and 302 sacks of foreign corn.
Makinde put the total Duty Paid Value (DPV) of the seized items at N4,886,647,634:92.
He said the items were intercepted with "intensive round-the-clock surveillance and patrol activities, aided by effective deployment of intelligence."
Within the 11 months period, the Ogun 1 Area Command was said to have generated N58,676,751.00 from the importation and exportation of goods under the ECOWAS Trade Liberalızation Scheme (ETLS) and assessment of merchandise in baggage.
The revenue also came from auction sales of perishable or highly combustible goods such as gasoline.
FG Begins Oil Theft Investigation, Inaugurates 11-member Panel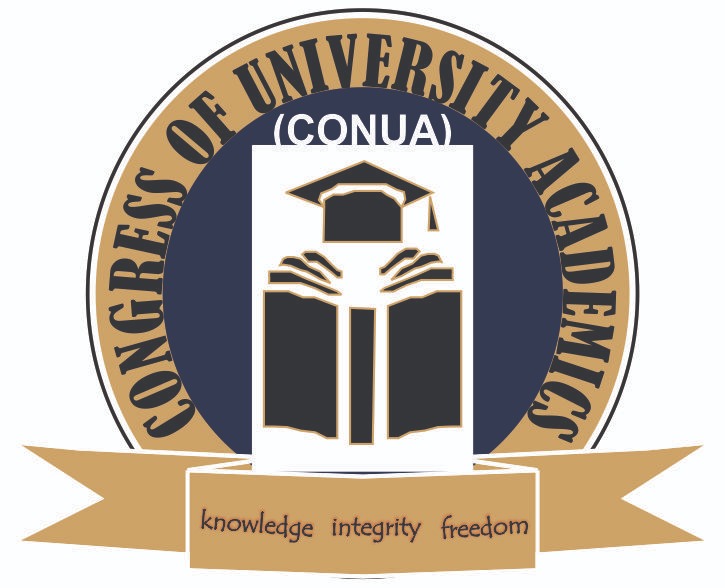 By Mathew Dadiya, Abuja
The National Security Adviser, Maj.-Gen. Babagana Monguno (retd), yesterday inaugurated 11-man Special Investigative Panel on Oil Theft/Losses in Nigeria.
The panel, which is chaired by the Interim Administrator, Presidential Amnesty Programme, retired Maj.-Gen. Barry Ndiomu, has seasoned administrators and retired top military and police officers as members with Mr. David Attah as Secretary.
While inaugurating the panel, Monguno said that Nigeria was currently facing monumental loss of revenue that ought to have accrued from the sale of crude oil, being the main source of its foreign exchange earnings.
He said the escalation of acts of vandalism and theft of crude oil had led to significant decline in production, with associated impact on revenue.
According to him, the enormous losses are caused mainly by oil theft, orchestrated by unscrupulous elements.
NSA said that Nigeria had consistently failed to meet its daily production quota of about two million barrels per day, as provided by the Organization of Petroleum Exporting Countries (OPEC).
He added that the country's current crude production struggles to meet even one million barrels per day, adding that recent interventions by the security agencies had revealed massive illicit platforms of stealing ranging from marine evacuations via Vessels, and load-outs from illegal operations platforms.
He added that the extent of the oil and revenue losses threatened the economy constraining the administration to revert to less popular monetary and fiscal policies to address revenue side constraints with dire implications.
"Government has been briefed on the dwindling economic fortunes including, inability to replenish foreign reserves and reduction in revenue thereby, affecting accruals into the Federation Account.
"With the scale of the theft and losses and the alleged complicity of regulatory agencies/officials and security personnel as well as the involvement of international collaborators, the enterprise is deeply entrenched and would be extremely, difficult to exterminate without very stern and decisive action by Government.
"The menace of oil theft/losses is completely unacceptable, considering its attendant impact on the economy, national development and security.
"It is an affront on Government and its institutions, which must be tackled without further delay.
"It is in this connection that Government worried by the ugly trend, among other things, directed the setting up of a Special Investigative Panel on Oil Theft/Losses in Nigeria to investigate all aspects of crude oil theft, identify the culprits and submit its Report for necessary action," he said.
Monguno said the panel was expected to investigate oil theft/losses in all its ramifications and propose wide ranging array of implementable recommendations to enable this Administration take decisive action to end the criminal enterprise within the shortest possible time.
He said members were appointed based on their proven integrity, track record of service, competence and dedication to the national course.
He urged them to work with a view to unraveling individuals and groups perpetrating the national economic crime, no matter how highly placed they might be.
The Terms of Reference (ToRs), according to NSA, are to ascertain the circumstances surrounding the illegal insertion into the Trans-Escravos Pipeline (TEP) around Yokri area in Burutu Local Government Area of Delta State.
"They are to establish the ramifications of crude oil theft/losses in Nigeria; ascertain the causative factors immediate and remote, of crude oil/theft/losses in the country and ascertain the extent of crude oil theft/losses in the country.
"With the widest possible amplitude, identify persons/entities whether public, private or foreign, involved in the criminal enterprise and establish the level of culpability of identified persons/entities in the enterprise.
"The panel is to also examine the specific roles of regulatory agencies; security agencies, tiers/arms of government and International Oil Companies (IOCs) in aiding and abetting the criminal enterprise".
"They are to also assess the efficacy of security architecture/arrangement in tackling crude oil theft/losses and associated petroleum products and recommend appropriate commensurate and sufficiently, deterrent sanctions on all those culpable," he said.
Monguno also tasked the panel to recommend steps/procedures/processes to be taken by Government to eliminate the enterprise in the industry to prevent future occurrence; and make any other recommendations on any other issue incidental to the terms of reference.
He said the panel was expected to commence its assignment with immediate effect and to conclude as well as submit its report on or before Feb. 21, 2023.
The Permanent Secretary, Special Services, Office of the Secretary to the Government of the Federation, Aliyu Yerro, said the menace of crude oil theft had greatly impacted the nation's revenue growth.
Yerro said the challenge had necessitated the setting up of the panel, adding that in spite of the huge amount of money spent by government to secure its maritime domain.
He said expressed confidence that the panel had the capacity to proffer solution to the issue of crude oil theft in the country.
The Chairman of the Panel, retired Maj.-Gen. Barry Ndiomu, said the expertise of each individual on the panel was sufficient to help them fulfil the objectives of setting up the panel.
He said the panel would leave no stone unturned by digging deep to unravel not only the incidences of oil theft/losses but, pre-disposition and causative factors as well as groups and individuals responsible for the criminal enterprise.
"We shall work hard to make you proud not least, for the confidence reposed on us," he said.
Fails North, Muslim-Muslim Ticket Won't Work – Shagari
A former Deputy Governor of Sokoto State, Mukhtar Shagari, has said that the All Progressives Congress (APC) has failed Nigerians and its Muslim-Muslim ticket strategy for the 2023 general election won't get its desired voter turnout in the region.
"The Christians in this country, especially in the North felt slighted, they felt insulted when APC decided to go with Muslim-Muslim ticket," he said during a live appearance on Channels Television's Politics Today programme yesterday.
Shagari, a former Minister of Water Resources and member of the Board of Trustees of the Peoples Democratic Party (PDP), said if APC presidential candidate, Bola Tinubu has a Christian wife, Oluremi, it is only okay for to choose a Christian running mate and not a fellow Muslim in the person of former governor of Borno State, Kashim Shettima.
He described as an insult, the same-faith ticket of the APC, adding that Nigerians and Christians will reject the ruling party in the forthcoming presidential election.
"The APC has failed Nigerians in every aspect you can think of. In every aspect you can think of, APC has failed Nigerians, particularly in the North where people are now kidnapped and ransoms have to be paid and people are now being killed. Lack of employment all over the country and so on.
"They simply think that both the Christians and the Muslims in this country are stupid. So, they decided to come out with the Muslim-Muslim ticket, thinking if they do that, everybody in the North-West, in the North-East and the rest of Nigeria will jump at it but Nigerian people are wiser, they know what they want: they want a government that will change their lives for the better," Shagari said.
The PDP BoT member further described as disappointing, Tinubu's outing on Monday at the Chatham House in London, the United Kingdom, saying that Nigerians want a leader who can relate with them, answer their questions and clear their doubts and not one who delegates his allies to respond to questions directed at him.