Tanko Takes Oath as CJN, Vows to Deepen Fight Against Corruption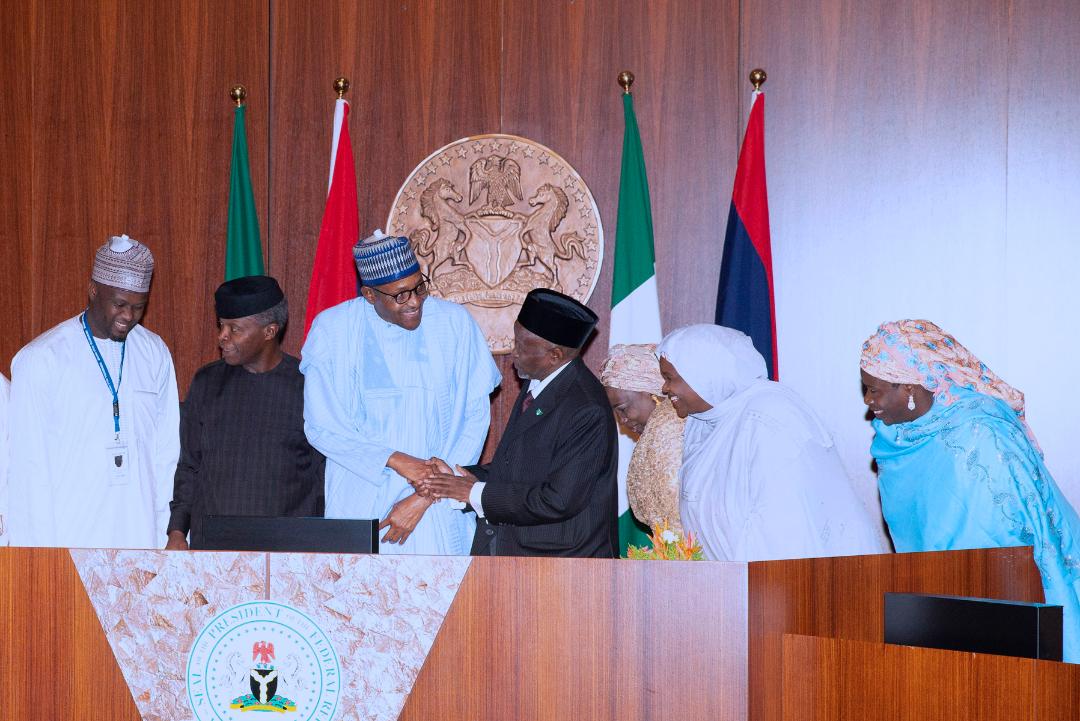 By Mathew Dadiya, Abuja
The Chief Justice of Nigeria (CJN), Tanko Mohammed, Wednesday said that he would use his tenure to assist the executive arm of government do better in the fight against corruption.
The CJN made the pledge on Wednesday, while speaking to State House Correspondents shortly after he was sworn in by President Muhammadu Buhari as substantial CJN at the State House Abuja.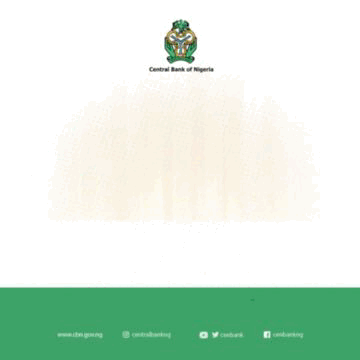 Mohammed said that the judiciary would support the government in fighting corruption because they interpret the law "and we come with better interpretation even if there is any case which is pending.
"
"I tell you that we have been speeding up any case that has to do with allegation of corruption we speed it up so that if somebody is required to go to jail, he will go to jail and that is the end of it.
Mohammed, who took over from the immediate past and retired CJN, Walter Onnoghen, as the 18th CJN was screened and cleared by the Senate last week.
He has been on acting capacity since January, 2019.
No speech was delivered by the President at the ceremony.
"And we would see that all these transcend down to the lower epoch of the judiciary so that even the Area Courts, Magistrate Courts will see what we do and they would be bound by what we do."
"And I'm telling you that the judiciary under my watch by God's grace would be better and the issues of all these kinds of corruption I will ask you people or any other person who knows about it to please let him write to me or let him have contact with me and tell me.
"But remember, the thing that is difficult is when we ask you to substantiate you will be able to substantiate. Don't just make a hollow allegation that `we have heard….; we have done…..'.
"Be sure that you are quite in possession of your facts you will be able to establish when we ask you to establish your allegation and we will deal with it." he said
Mohammed said he will like to see Nigerian judiciary as the best judiciary in the world.
He added "But you see, we are still learning – but I'm proud to say that Nigerian judiciary I'm sure is one of the best in Africa.
"Now if you take a look at judicial officers – all of us are fully trained and all of us are almost, at interval, going on courses so that we remind ourselves of the ethics that is binding on us.
"Therefore we pray that with the cooperation of the citizens of this country, Nigerian judiciary will be a very big judiciary and we hope it will be successful during our tenure.
"Of course, once it was dented, but you see many people don't know what is really happening – anytime you allow anyone go-between – now there are people who are posing themselves as go-between, that is between a Judge and perhaps somebody who is standing trial. Don't ever believe in that kind of thing except is told to him in the court, don't believe in any subterranean way. Wait let them tell you this is the position of the law.
"This is what is happening. Some people are going round asking for money here and there. I'm sure any Judge or any Justice who is in his real sense can never ask somebody to go and collect money for him because he knows that he is being paid by government for what he does.
"Anybody who is not satisfied with the job and he wants money the judiciary or judicial line is not a place for money-making.
"Judicial is a line whereby you make a lot of name and you do what the law asks you to do and this is what we have been doing." he stated
Also speaking to State House correspondents, Bauchi State Governor, Bala Mohammed, said he was happy that an indigene of the state was appointed to serve in such an exalted position.
He said "We feel very excited by this very auspicious appointment of our elder brother who has distinguished himself as a jurist, somebody of very high integrity.
"The whole state where I represent is excited by his appointment and indeed the country because he is going to bring pedigree, professionalism and excellence to the judiciary," he said.
The Speaker of the House of Representatives, Femi Gbajabiamila, said that everything was set for the nation to move to the next level with the swearing in of a substantive CJN.
Stressing that there will be checks and balances, he said the three arms of government will also complement each other.
At the swearing in ceremony were the Vice President Yemi Osinbajo, Speaker of the House, Femi Gbajabiamila, Deputy Senate President, Ovie Omo-Agege.
Also at the ceremony that started around 10.30am, included Inspector General of Police, Mohammed Adamu, Borno State Governor, Babagana Zulum, Bauchi State Governor, Bala Mohammed.
Others included the Secretary to the Government of the Federation, Boss Mustapha, Chief of Staff, Abba Kyari, and Head of Service, Winifred Oyo-Ita.

Non-Interest Banking: TAJBank Leads in Tier-1 Capital, PBT
By Tony Obiechina, Abuja
TAJBank Limited, Nigeria's fastest growing and technology-driven non-interest banking services provider, has again blazed a new trail in the non-interest banking space in half year 2023, posting impressive performances in financial indices, particularly in recording the highest Tier-1 capital in the sub-sector of the non-interest Banking industry in the six months period.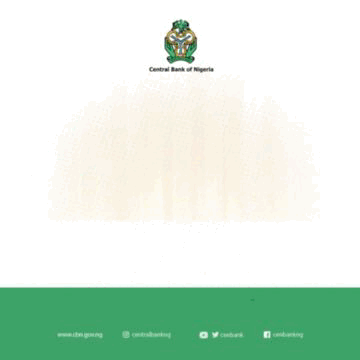 Similarly, the audited financial statements
of the non-interest lender reflected a huge surge in its Profit Before Tax (PBT) to N6.
019 billion, which is the highest in the banking sub-sector and surpassed analysts' projections.
The bank's latest financial performance feats came barely six months after it set an industry record with the payment of dividend to its shareholders at the end of the 2022 financial year, barely three years of its debuting in the banking space.
No bank has achieved this feat in the over 100 years of banking in Nigeria.
TAJBank also made history early this year as the first corporate entity in Nigeria's history to list the first tranche of N100 billion Sukuk Bond on the Nigerian Exchange Limited (NGX) after the successful issuance.
A further analysis of the latest audited financial statements of the non-interest and most innovative lender in H1 2023 showed that its Total Assets rose from N212.021 billion in December 2022 to N335.017 billion at the end of June 2023, indicating a 58% increase while its Gross Earnings increased by 67% from N136.149 billion at the end of December 2022 to N227.031 billion as of the end of June this year.
Other highlights of the bank's financial scorecard in H1 2023 reflected that the Financing also significantly increased by 62% from N78.235 billion recorded as of December 2022 to N126.725 billion in H1 2023; the Deposits base surged to N251.250 billion from N161.958 billion as of December 2022; while its Total Equity grew by 88% from N19.135 billion in December 2022 to N36.706 billion as of H1 2023.
On the bank's superior performance in the period under review, TAJBank's Founder/CEO, Hamid Joda, attributed the financial indices feat to the increasingly proactive strategies being adopted by the management to respond to emerging trends in non-interest banking and deployment of the right resources, especially the well-trained personnel, to meet the expectations of the bank's customers.
He said: "What I can say about TAJBank's latest scorecard is that we have demonstrated that hard work pays. As we have maintained over the past three years, our interest is in our customers and we are pursuing this goal with all resources available to us to tell the whole world that "TAJBank is the way to go" in non-interest banking.
"To demonstrate our commitment to this customer-friendly corporate slogan, we are investing in world-class technologies and digital payment solutions in our services nationwide. Also, in pursuit of our non-interest financial inclusion drive, we have also opened five branches this year and plan to open more in other states in the next few months", Joda assured.
In his brief remarks, the bank's Co-Founder/Executive Director, Mr. Sherif Idi, linked the successes to the bank's shareholders and customers, saying that "our thanks go to our growing customers and shareholders whose belief in our vision and capacity to drive TAJBank to the leading edge of market competition has taken us this far.
"Let me assure them that TAJBank's management and staff will continue to do its best to serve them better and protect their interests, which we value so much in all areas of operations", the banker added.
UK Court Restrains Alison-Madueke With Electronic Tag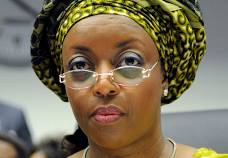 By Ben Atonko, Abuja
Former Minister of Petroleum Resources, Ms Diezani Alison-Madueke was granted bail by a London court on Monday with conditions that will make her escape from the UK very difficult.
Alison-Madueke faces bribery charges filed against her by the United Kingdom (UK) government.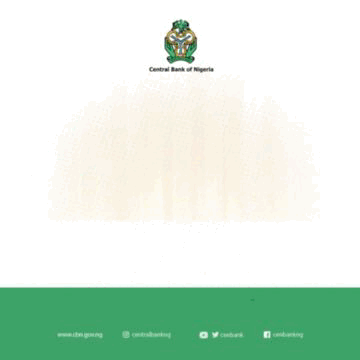 In August, the UK's National Crime Agency said it suspected Alison-Madueke had accepted bribes in return for awarding multi-million-pound oil and gas contracts.
Before the charges against her by the UK government, the former minister was a subject of intense investigations and legal proceedings by the Muhammadu Buhari administration.
Buhari succeeded Goodluck Jonathan under whose administration Ms Alison-Madueke was Minister of Petroleum Resources and chair of the former national oil company, the Nigerian National Petroleum Corporation (NNPC).
She quickly fled Nigeria when Buhari government began investigations into her activities while in office.
The Economic and Financial Crimes Commission (EFCC) had pressed a 13-count charges bordering on money laundering against her alleging that the former minister stole $2.5 billion from the Nigerian government while she was a minister.
On different occasions, the Federal High Court in Abuja issued a warrant of arrest against her as part of the process of bringing her to Nigeria to face charges.
Efforts by the Buhari eight-year administration to extradite her were futile until she was arrested in the UK over similar charges.
The District Judge Michael Snow granted her bail in terms and conditions including a curfew that ordered her to stay indoors between 11P.M. and 6P.M.
The judge ordered her to always wear an electronic tag and imposed a 70,000-pound surety to be paid before she could leave the court building on Monday.
The former minister, during her Monday appearance at Westminster Magistrates Court, spoke only to give her name, date of birth and address.
The charges against her were read out in court, but she was not asked to formally enter a plea.
Her lawyer, Mark Bowen told the court she would be pleading not guilty.
She is scheduled to have her next court appearance at Southwark Crown Court, which deals with serious criminal cases on Oct 30.
Ms Alison-Madueke allegedly received bribes as Nigeria's petroleum minister in the form of cash, luxury goods, flights on private jets and the use of high-end properties in Britain in return for awarding oil contracts.
Prosecutor Andy Young accused her of accepting a wide range of advantages in cash and in kind from people who wanted to receive or continue to receive the award of oil contracts said to be worth billions of dollars in total.
The advantages, according to the prosecutor, included a delivery of 100,000 pounds ($121,620) in cash, the payment of private school fees for her son, and the use and refurbishment of several luxurious properties in London and in the English countryside.
They also included the use of a Range Rover car, payment of bills for chauffeur-driven cars, furniture, and purchases from the upmarket London department store Harrods and from Vincenzo Caffarella, which sells Italian decorative arts and antiques.
Mrs Alison-Madueke, aged 63, who also served as president of the Organization of the Petroleum Exporting Countries (OPEC), was a key figure in the Nigerian government between 2010 and 2015.
PDP Jubilates as Tribunal Sacks Nasarawa Gov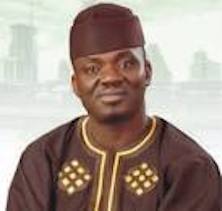 From Benjamin Nyitamen, Lafia
Huge jubilations greeted the judgment of the Governorship Election Petition Tribunal sitting in Lafia, Nasarawa State on Monday.
The tribunal headed by Justice Ezekiel Ajayi in a split decision annulled the declaration of Gov.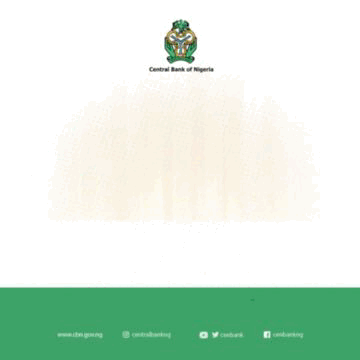 Abdullahi Sule of the All Progressives Congress (APC) as winner of the March 18 election.
Mr David Ombugadu of the Peoples Democratic Party (PDP) was declared winner of the election.
The chairman of the three-member tribunal, Justice Ezekiel Ajayi declared Ombugadu the rightful winner of the election.
Many supporters of PDP poured into streets and major roads in towns and villages singing songs of solidarity following the virtual judgment that lasted more than four hours.
The supporters who defied heavy downpour came out brandishing pictures of the Ombugadu. Women who were half naked were also jubilant.
Responding to the judgment, former Senate President Bukola Saraki tweeted, "I congratulate Hon. David Ombugadu of our great party, PDP, who has been declared the winner of the Nasarawa State Governorship election by the Nasarawa State Election Petition Tribunal.
"This judicial victory is a resounding affirmation of the people's will and it serves as a reminder that democracy is and must always be the bedrock of our nation."
Similarly, Gov Sule reacted saying the judgment was a temporary setback that they would learn from in order to restrategise and come out stronger.
"I still remain the governor till Supreme Court decides otherwise because the law allows me to appeal and we will do that to reclaim our mandate," Sule said.
The governor called on his supporters to remain calm and not take laws into their hands by engaging in street protests.
He cautioned the youths and supporters of APC against responding to the opposition, especially on social media.
Justice Chiemelie Onaga, a member of the panel agreed with the lead judgment read by the panel chairman.
However, Justice Ibrahim Mashi gave a dissenting judgment, upholding the declaration of Sule by the Independent National Electoral Commission (INEC) as winner of the election.
Justice Mashi said the petitioner failed to prove his case.
Ombugadu's counsel, Mr Johnson Usman (SAN) lauded the tribunal for a detailed judgment saying the tribunal affirmed the decision of the majority of the people of the state.