Sowore:Ex-Presidential Candidate Crossed Red Lines-DSS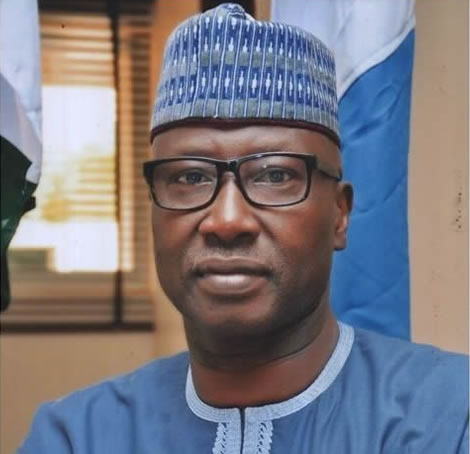 The Department of Security Services (DSS) has disclosed that Mr. Omoyele Sowore, the Publisher of Sahara Reporters and founder of the African Action Congress (AAC), was arrested by security operatives and is in their custody for now.
The DSS Spokesperson Peter Afunaya claimed that Sowore crossed the red line after he called for a revolution over alleged bad governance, insecurity and corruption, among other national issues.

Meanwhile, PRNigeria gathered that the security agencies in Nigeria were concerned about foreign interest in the agitation for the planned Revolution Now Protest.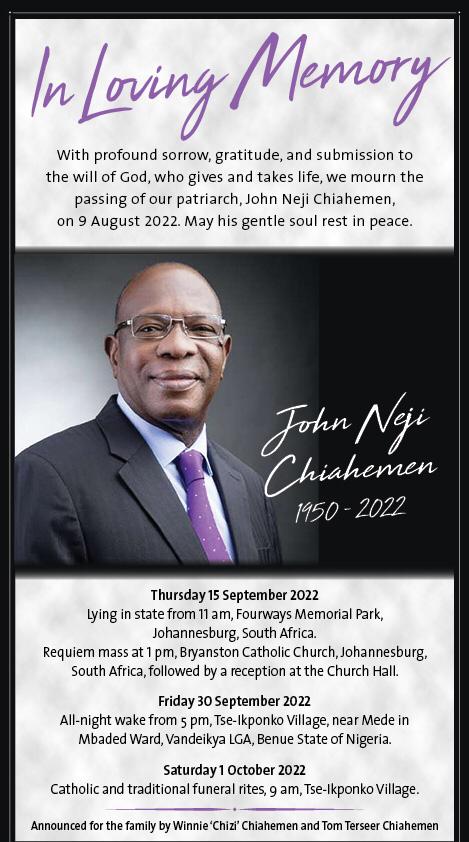 The DSS at a media briefing in Abuaj maintained that the proposed revolution march instigated by former Presidential Candidate of AAC will threaten public safety, peaceful co-existence and social harmony.
Hence, the DSS, as a responsible security agency, will not just sit idly and watch any individual, group and their cohorts rise and threaten the peace, unity, and constitutionalism of the country.
Afunaya who described revolution as insurgency, revolt, insurrection and forceful takeover of government, added that Nigeria is not a Banana Republic and cannot be made one by the likes of Mr. Sowore.
He emphasized that DSS will not allow self-centered and violence-inclined persons to take law into their own hands.
"Though there is apprehension and anxiety among citizens already, we wish to assure friends of Nigeria, and other law-abiding citizens, that there will be no revolution of any kind come Monday, August 5, 2019.
"A democratically elected government is in charge, and we cannot allow any person or group to foment chaos or fan the ember of revolution," he said.
2023: INEC Rolls out Guidelines for Campaigns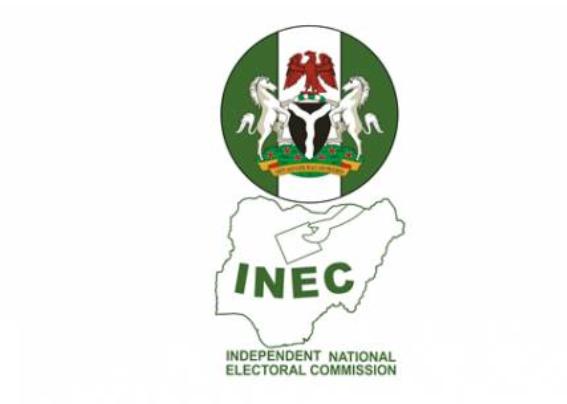 By Jude Opara, Abuja
The Independent National Electoral Commission (INEC), has cautioned political parties against abusive language and acts likely to provoke violence or emotions in their campaigns for 2023 general election.

The INEC Chairman, Prof. Mahmood Yakubu stated at the opening of a two-day capacity workshop for members of INEC Press Corps on critical issues in the Electoral Act, 2022 in preparations for the 2023 General Election in Lagos on Monday.


Mahmood, represented by Festus Okoye, INEC National Commissioner, Information and Voter Education Committee, urged all registered political parties to critically study and pay attention to the provisions of laws for proper and peaceful conduct of political campaigns, rallies and processions.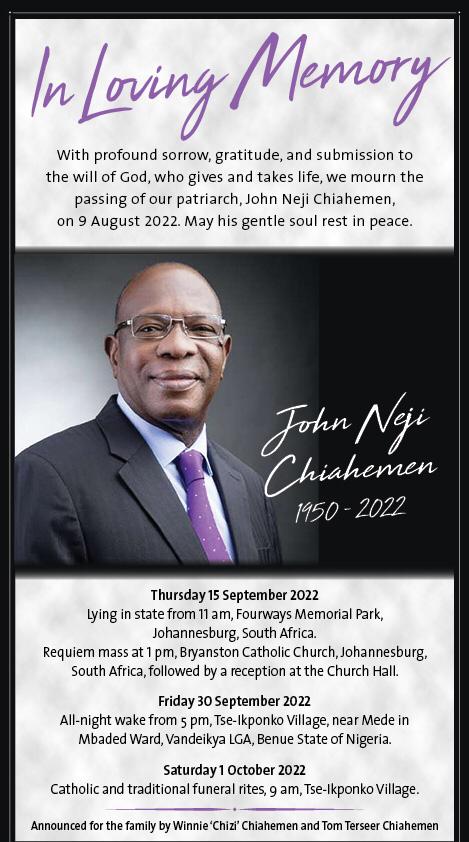 The laws according to Mahmood included the Constitution, the Electoral Act, the Police Act and the Public Order Act.

"A political campaign or slogan shall not be tainted with abusive language directly or indirectly likely to injure religious, ethnic, tribal or sectional feelings.
"Abusive, intemperate, slanderous or base language or innuendoes designed or likely to provoke violent reaction or emotions shall not be employed or used in political campaigns," Yakubu said.

Regarding activities toward 2023 general election, Yakubu said that eight out of the 14 items on INEC calendar and schedule of activities including the release of the final list of candidates nominated for national election have been implemented.

He said that on October 4, INEC would release the final list of candidates nominated in relation to state elections.
"On September 28 presidential and National Assembly campaigns will start, while that of governorship and State Assembly candidates will start on October 12.
"The commission will continue to adhere to set timelines in carrying out its activities," he said.
Yakubu said that INEC has devoted time and energy to the cleaning up of the voter register using the Automated Biometric Identification System (ABIS).

"This process is almost finalised and the commission will engage with stakeholders relating to its findings before displaying the register for claims and objections as required by law.
"Furthermore, the commission is working out a protocol for seamless collection of Permanent Voters Cards by valid registrants, " he said.

Yakubu assured that INEC would deploy and continue to deploy appropriate technology for conduct of elections.
"The Bimodal Voter Accreditation System (BVAS) and INEC Result Viewing Portal (IreV) will be deployed for the conduct of the 2023 general election.

"We will continue to use technology to improve and enhance the credibility of elections in Nigeria.
"Our goal is electoral justice where every Nigerian will experience electoral fulfilment," he said.
Yakubu described the workshop as timely as preparations for the 2023 general election have reached advantage stage with only 152 days away.
He said that it was important for the media especially the INEC Press Corp to have a good knowledge and understanding of the workings and operations of the commission.
He said that was necessary for an informed and balanced coverage of the commission's activities and the dissemination of information to the general public.

Mahmood described INEC Press Corp as an indispensable partner in electoral process that provide a veritable platform and pathway for the dissemination of electoral information to the Nigerian public.

"The commission will continue to collaborate with the Press Corp in providing the requisite information that enables them to engage the electoral process and educate citizens to make informed choices," Yakubu said.

He appreciated the European Union which has through the European Union Support to Democratic Governance in Nigeria (EUSDGN) Programme implemented by DAI for consistently supporting the work of the commission.

The Lagos INEC Resident Electoral Commissioner (REC),Mr Olusegun Agbaje, said that the event presented a unique opportunity for participants to be well equipped with adequate knowledge of the processes of INEC, the Electoral Act 2022 and activities towards 2023 general election.
Agbaje advised the media to play its role in ensuring free and fair elections in 2023 by ensuring that the rule of law prevailed.
"As the clock gradually clicks towards the 2023 General Election, the media have a supreme call and duty to: mobilise, sensitis and enlighten the electorate on all electoral processes by educating them on their responsibilities to perform their civic roles to vote for any candidate of their choice in all elective posts.
"Address the issue of voter apathy and poor voter turnout in elections in Nigeria by rallying the electorate to perform their civic responsibilities.
"Educate voters to vote appropriately to avoid incidence of high records of invalid ballots at election; ensure that the game of politics is played in accordance with the enabling laws, rules and guidelines," he said.
Abgbaje also called for robust engagement with parties and candidates to assist voters to make informed choices at the election; checkmate the current trend of fake news and sensational reportage of events.
"Educate the citizens on the provisions of the Electoral Act 2022, as well as the rules and regulations guiding the election.
"Collaborate with INEC and other election stakeholders to checkmate vote buying through sensitization, effective monitoring and enforcement of the laws.
"Also give a level playing ground to all parties/candidates by allocating to them equal media time and coverage; help to reduce electoral violence to the bearest minimum," Agbaje said.
Nationwide Power Outage as Grid Crashes 7 Times in 2022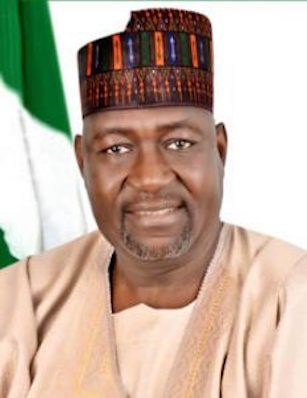 By Evelyn Terseer, Abuja
The national grid crashed to zero megawatts (MW) at 10:51am on Monday, causing a nationwide power outage. The national grid collapsed twice, in July and in August but was quickly restored and power supply improvement was sustained before the latest system collapse on Monday.
Yesterday's collapse was the seventh this year.

Three was recorded last year.
The national electricity grid as of 10am on Monday had 3,712MW generated from 21 Generation Companies (GenCos) before it dropped to 0MW one hour after.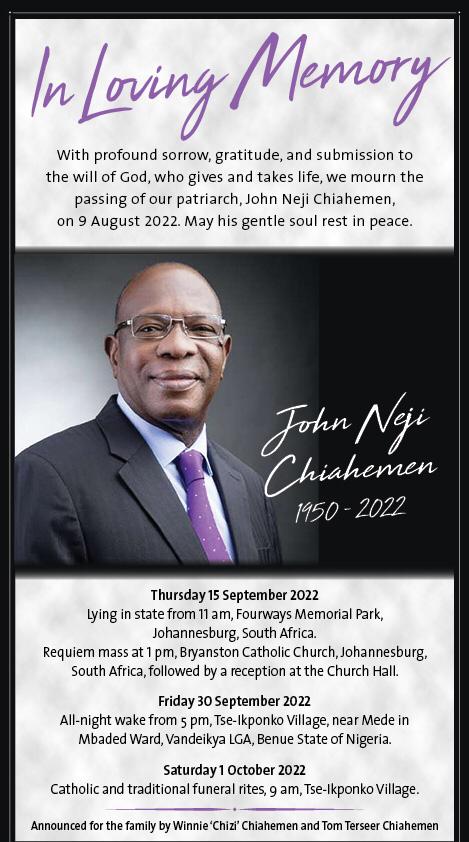 According to the information from the System Operations, only a section of the Transmission Company of Nigeria (TCN), Afam IV, was on the grid but with zero supply as of 12noon, yesterday.
As of Sunday, the highest generation was 4,100MW while the lowest was 3,652MW with the frequency hovering between 49.04 Hertz (Hz) and 50. 34Hz.
Announcing the development, Monday, the Ikeja Electricity Distribution Company, in a statement via its verified Twitter handle, said, "This is to inform you that the outage you are currently experiencing is due to the system collapse of the national grid, which occurred earlier today at 10:50hrs. This has affected the Transmission Stations within our network and resulted in the loss of power supply to our customers. Kindly bear with us as we await the restoration of the grid."
The Enugu Electricity Distribution Company Plc also announced system collapse, adding that the current blackout being currently experienced had affected the entire South-East.
The announcement contained in a statement by the power distribution company issued in Enugu on Monday was signed by its Head, Corporate Communications, Mr Emeka Ezeh.
Eze disclosed that the system collapsed at 10:51 am on Monday, September 26, 2022.
He said, "This has resulted in the loss of supply currently being experienced across the network.
"Due to this development, all our interface TCN stations are out of supply, and we are unable to provide service to our customers in Abia, Anambra, Ebonyi, Enugu, and Imo States.
"We are on standby awaiting detailed information of the collapse and restoration of supply from the National Control Centre, Osogbo."

Abuja Electricity Distribution Company (AEDC) also confirmed that the outage within its franchise was due to system failure from the national grid.

The company's management, in a statement issued on Monday, said that the system collapsed at about 10.55 a.m. on Monday.

"Please be informed that the current power outage is due to system failure from the national grid.

"The system collapsed at about 10.55 a.m. today (Monday), causing the outage being experienced.

"We appeal for your understanding, as all stakeholders are working hard to restore normal power supply," the statement said.
The development occurred few days after electricity consumers said they had enjoyed improved supply. Since July 1 this year, consumers said power supply had increased in their various areas.
For instance, the Abuja Electricity Distribution Company (AEDC) recently confirmed increment in its daily allocation to over 500MW from the actual 300MW it had distributed before then. The Nigerian Electricity Regulatory Commission (NERC) had attributed the improvement in power supply nationwide to the partial activation of contracts that seeks to hold sector operators liable for deliberate incompetence.
Although TCN, the national grid manager did not disclose the cause of the crash, it claimed latter in the night that partial repairs had been effected and normalcy to be expected.
Mrs Ndidi Mbah, TCN's General Manager, Public Affairs made this known in a statement in Abuja.
Mbah said that the national grid experienced partial system disturbance at about 10.51am, as result of sudden drop in system frequency, which created system instability.
She said that the restoration of the affected grid commenced immediately at 11.55am with Osogbo/Ihovbor, followed by Jebba/Osogbo, Kainji/Jebba, Benin/Onitsha, Shiroro/Kaduna, Shiroro/Katampe and Alaoji/Ikot-Ekpene.
Others are Lokoja/Gwagwalada, Odukpani/Ikot Ekpene, Benin/Omotosho, Oke-Aro/Ikeja west, Egbin/Oke-Aro and Kaduna/Kano.
She said the grid restoration has almost been completed, adding that the Nigerian Electricity Supply Industry (NESI) regrets any inconveniences caused.
Mbah said NESI appreciated the understanding of electricity customers within and outside the country.
FCTA Raises Flood Alert over  Lagdo Dam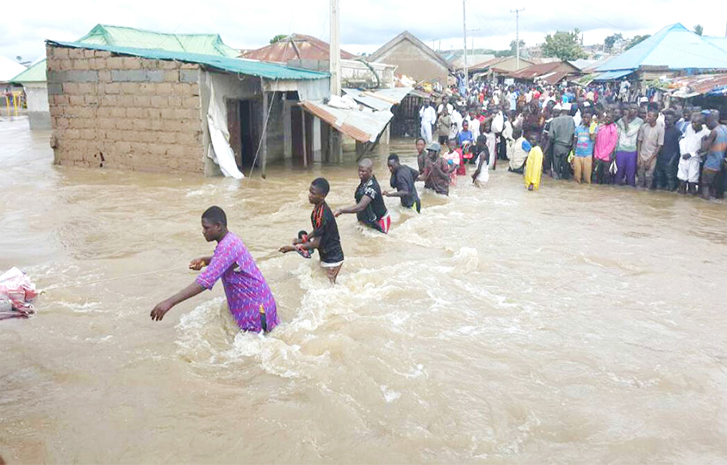 By Laide Akinboade, Abuja 
The Federal Capital Territory Administration, FCTA, has has warned Abuja residents against ignoring early flood warnings from the weather forecast agencies.
The Federal Capital Territory Emergency Management Agency (FEMA),Director-General of FEMA, Alhaji Abba Idriss, issued the warning at the 2022 FEMA Annual Review and Preparedness Meeting with over 250 local divers, community vanguards, flood rescue teams and 50 town criers.

In a statement issued by FEMA and made available to journalists in Abuja, he said the meeting came at a time when flood warnings from the weather forecast agencies, especially Nigerian Meteorological Agency (NiMet) and the Nigerian Hydrological Services Agency (NIHSA), are coming almost on a daily basis.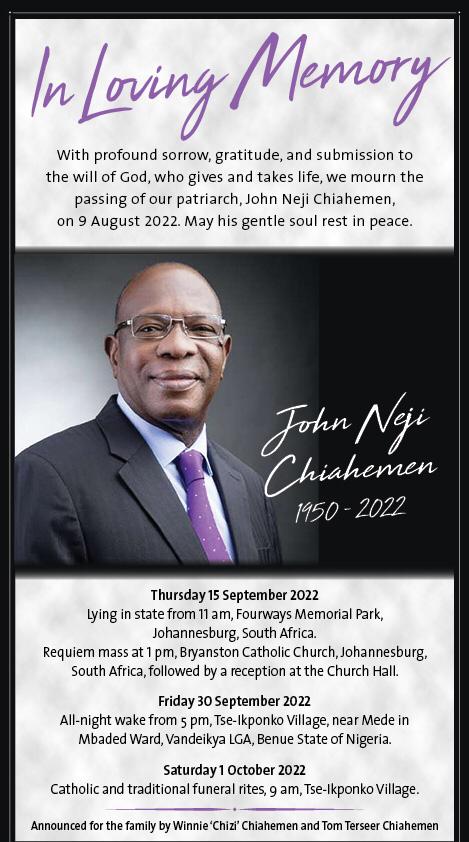 Idriss said the rising water levels in the Nigeria's major rivers especially River Niger and River Benue, couple with the threats coming from the Lagdo Dam in Cameroon are issues of great concern.
Idriss emphasised the need for residents to abide and obey the early warning and would be issued out to them from time to time through the conventional and social media.
According to him, as soon as the agency get flood early warning it will disseminate the information so that people will take advantage of that.
He therefore urged residents to ensure that they get information about the way they will pass through before leaving their homes, offices and markets.
"The reason why we call for this meeting is first to alert our local divers, volunteers, vanguards and town criers on the likelihood of flooding.
"Secondly, is to call on the residents of the Federal Capital Territory to be on their alert as well that all is not well yet. We have to be watchful, we have to keep observing those environmental laws and we also have to abide by the building code.
"FCT residents must also ensure that they don't block drainages, avoid building on the waterways and also avoid driving on a running water. People shouldn't undermine water they see on the road to think that they have high capacity vehicle that move on running water."
Mrs Florence Wenegieme, the Director, Forecasting Response Mitigation of FEMA, explained that the event was organised to review with stakeholders especially the local divers, volunteers, vanguards, local emergency committee and town criers.
Wenegieme expressed optimism that the meeting would help the agency to save lives and properties in the nation's capital.
"We call them three or four times annually to review all the activities; to reactivate them, to know that they should always be on standby because we want all hands to be on deck to mitigate flood and other disasters in the territory.
"We have almost 600 volunteers, local divers, town criers. We are doing the meeting by representation, we call over 200 today and next meeting we will call another set of 200 persons again to make sure that we create the needed awareness in them.
"We are training them on how to use use modern rescue equipment when somebody get drown in the river or in the wall," she said.
Also, the Director-General, Nigeria Hydrological Services Agency (NIHSA), Mr Clement Nze, reiterated the resolve of the agency to deepen partnership with FEMA in coordinating issues around water and flooding.
"I will say that we are aware of most of the activities of State Emergency Management Agency and out of all of them FEMA is on top in terms of being relevant on community development
"We are delighted to associate ourselves with FEMA based on what we see on ground being done by the DG.
"I want to urge the divers and vanguards, local emergency committee, town criers and flood rescue team to see their role as very important in tackling flood in FCT."
Similarly, the Director-General, NiMet, Prof. Mansur Matazu, also expressed willingness of the agency to deepen partnership with FEMA, adding that the agency has been very cooperative in emergency management.
Represented by Mr Kamorudeen Alao, the Assistant General Manager, Hydro, Matazu said the partnership which was beyond the issue of downscaling would continue to grow stronger.
On his part, the Director-General, National Emergency Management Agency (NEMA), Mr Mustapha Ahmed, said the meeting was very critical to mitigating flood and other disasters in the FCT.
Represented by Mr Agbor Etim, NEMA's Principal Search and Rescue Officer, Ahmed said disaster management was all encompassing, adding that everybody need to be on board to help ensure effective disaster management.