Time for INEC Chairman, Mahmud Yakubu, to Resign
By Femi Aribisala
Having been caught in lies upon lies, Mahmood Yakubu should do the honourable thing for a change. It is not realistic to insist that President Buhari should fire him. That is unlikely to happen since he is working to protect the president's interests.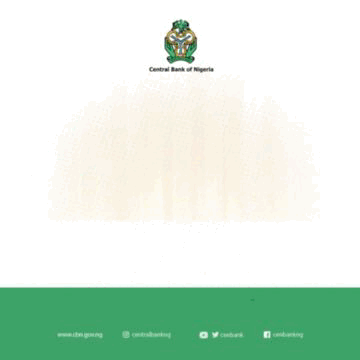 But there is one road still open to Yakubu. He should resign without further delay. He has done enough damage already.
The logic is simple. The 2019 presidential election in Nigeria cannot be, by all accounts, the worst election in the history of Nigeria without the corresponding chairman of the Independent National Electoral Commission (INEC) being, at the same time, the worst INEC chairman in the history of Nigeria.
INEC chairman, Mahmood Yakubu, presided over an atrocious and fraudulent election that is now being fiercely contested in the courts. He can no longer remain as INEC chairman.
INEC is supposed to be an impartial umpire in elections in Nigeria. However, it is now obvious that Mahmood Yakubu's INEC operated essentially as an arm of the ruling All Progressives Congress (APC). The evidence is overwhelming that Yakubu's INEC massively rigged the election in favour of the government. If integrity and impartiality is to be restored to INEC, Yakubu must leave immediately. If the confidence of Nigerians is to be restored in INEC, then the country deserves a complete overhaul of the organisation.
INEC Shenanigans
INEC, under Mahmood Yakubu, has lost all credibility. It is now practically impossible to believe anything that comes from the organization. The election results it declared defied commonsense. The figures did not add up. The election was not even rigged intelligently. It was rigged on the presumption of impunity.
In many cases, no voters were accredited, nevertheless fictitious returns were made. In others, total votes cast far exceeded the registered voters. In Borno, for example, only 372,347 votes were cast. However, 919,786 votes were declared; an inflation of 547,439 votes. The printing of election materials was contracted to the company of a member of the APC, who was also one of the party's senatorial candidates.
Before the election, the use of card readers was declared to be mandatory. It was affirmed that the vote would be declared null and void where the card reader was not used. Nevertheless, in most areas of the North, the card reader was not used. The votes were simply inflated and deflated at INEC's discretion.
In areas of the opposition People Democratic Party (PDP)'s strength, elections were strategically cancelled and supplementary elections scheduled. This ultimately enabled INEC to declare losers as winner and to convert winners into losers; as it happened, for example, in Kano.
But what has proved to be the most indicting of INEC has been the question of the central server. Having somehow obtained the result posted on the INEC central server, Atiku has demonstrated that it is completely different from the result INEC declared publicly. On the INEC server, Atiku prevailed over Buhari by a plurality of 1.6 million votes, while INEC publicly declared that Buhari won the election by nearly four million votes.
Atiku Must Be Stopped
When the APC discovered, to its dismay, that Atiku had access to the INEC central server and had somehow obtained the real and authentic results of the 2019 presidential election, it went into panic mode. The party's first knee-jerk response was to petition the police to arrest Atiku for hacking into the INEC server. But if Atiku did in fact hack into the server, what does that mean for the results he found there? The afterthought was to insist that Atiku posted fake results into the server.
However, APC kingpins realized there would be trouble ahead if Atiku went public with his findings. The man had to be stopped; otherwise the victory they were celebrating would be in jeopardy. Therefore, they opted for the anomaly whereby, although Buhari himself lost the presidential election of three previous occasions and took the matter to court every time, they became determined that Atiku must be dissuaded from taking the matter to court.
Emissaries, friends, some members of the National Peace Committee, some Northern elites and powers close to Atiku were sent to dissuade him from challenging the election at the Tribunal, fearful that Buhari's pyrrhic victory would be scuttled if he did so. When that did not work, Lai Mohammed accused Atiku of treasonable felony and conspiracy against the federal government. So doing, it was felt that Atiku would be forced to plea bargain and part of the deal would be that his petition be cancelled.
It has now come to light that hundreds of fake Facebook pages were created to sell propaganda against Atiku. These were discovered and Facebook has already closed them. They were designed to sell the lie that Atiku is corrupt and that he is a wanted felon in the United States. But all that collapsed when Atiku visited the United States in 2018, demonstrating once and for all that the insinuations that he could not go there without being arrested were all lies.
The same APC pretending to be holier-than-thou has ended up electing Femi Gbajabiamila as the new speaker of the House of Representatives, in spite of the fact that it is on record that he was convicted for professional misconduct by the Supreme Court of Georgia, U.S.A. for defrauding a client. It has also elected Ovie Omo Agege as deputy Senate president, despite the fact that he was also convicted of a felony while practicing law in the United States.
Servers Don't Exist
Against all their pleas and arm-twisting, the shoe finally dropped when Atiku filed his petition. He posted for all to see that the result on the INEC server shows he won the election; and he authenticated this by quoting the serial numbers unique to the INEC server.
On this issue, the word from INEC has turned out to be lies upon lies. INEC's first gambit was to declare to an incredulous public that it has no central electronic servers. Only God knows how it expected to get away with this lie. INEC officials had spent the better part of the campaign season boasting that their central server would make rigging elections obsolete in Nigeria. That, they had set up servers in each of the 36 states of Nigeria and in Abuja.
So, how could INEC now say it does not have a server? Where are the data of the 80 million registered voters stored if not in an electronic server? How does the card reader authenticate a voter's PVC card without an electronic server? INEC conveniently forgot that it admitted publicly that it used its servers to collate results in the previous Ekiti and Osun elections. So, how did these servers suddenly disappear?
Servers Were Not Used
It soon became apparent that the lie that there are no servers could not be sustained, so INEC tried another gambit. It then said an INEC central server actually exists, but it was not used for the election. It was only used for rehearsals and dummy runs.
So, how are we to explain the situation where INEC collected over N1 billion to upgrade the existing server against the 2019 elections, only to now shamelessly tell Nigerians that it only used it for experiments? What then was the point of the upgrade? Did rehearsals not already take place during the Ekiti and Osun elections.
Why did Mahmood Yakubu boast before the election that: "we are pioneering and deploying in 2019 general elections, a new platform for the electronic collation and transmission of results."
Clearly, another better lie became necessary again. So INEC tried this one for size. It said it could not have engaged in electronic collation of results because the Electoral Act intended to validate the process was not signed into law by the president. But this is simply not going to wash because INEC does not need the president's permission in order to engage in the electronic collation of results.
Section 160 of the 1999 Nigerian Constitution states categorically that: "in the case of the Independent National Electoral Commission, its powers to make its own rules or otherwise regulate its own procedure shall not be subject to the approval or control of the president".
Servers Were Used
But now the matter has been taken out of INEC's hands. INEC has turned on itself. No less than 20 officials deployed during the election as electoral officers have now come forward to say that they transmitted results electronically to a central server, using their smart card readers during the 2019 presidential election. In effect, the cat is now out of the bag. INEC and Mahmood Yakubu need to go back to their factory and manufacture other lies about the server.
The question now is how did INEC think it could get away with all these lies, with so many people involved? Why was it necessary for INEC to tell all these lies? It can only be because it was fraudulent with the election. It can only be because it is trying to hide the truth that the result it declared to Nigerians claiming Buhari won the election is a lie. The true result must be the one in its server, which it is trying to say does not exist.
Servers Out of Bounds
So, INEC had to change its line of defence yet again. Atiku wants the court to give him permission to inspect the INEC server. Even if the results posted there have been deleted, they can still be retrieved by forensic experts. What is INEC's response to this? It does not want Atiku to see its non-existent server that has now resurrected from the dead. It does not want its server released to Atiku, in spite of saying it was not used to collate the result. If it was not used, why not confidently submit it for inspection, knowing nothing would be found there?
The long and short of this is that Mahmood Yakubu's INEC can no longer be believed. By the earlier denial of not owning any servers, INEC is already guilty of evidence tampering, whether or not the servers contain the results as claimed by Atiku. Not wanting to release the server for inspection shows INEC has something to hide. It shows there is information in the server which it does not want to reveal to Atiku's legal team and Nigerians.
What all this conveys is that Atiku actually won the election, but INEC manipulated the results against him.
Having been caught in lies upon lies, Mahmood Yakubu should do the honourable thing for a change. It is not realistic to insist that President Buhari should fire him. That is unlikely to happen since he is working to protect the president's interests. But there is one road still open to Yakubu. He should resign without further delay. He has done enough damage already.
With regard to the presidency, this is no longer a question of nullifying the election. The only option left is to declare Atiku Abubakar as the elected president of Nigeria outrightly.
Fuel Subsidy Removal: Tinubu Goofed, Needs Help
By Audu Liberty Oseni
In the last three months, I have written three articles showing clearly how FUEL SUBSIDY removal was the greatest error. Information that the Tinubu government paid N169.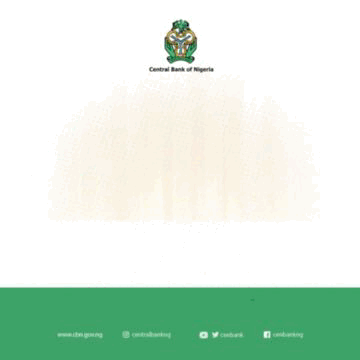 4 billion as a subsidy in August this year to keep the pump price at N620 per litre, exonerates my stand on subsidy removal.
Tinubu and his team knows that Nigerians have a culture of enduring suffering, but there is a limit to which they can endure.
For that reason, they have decided to bring back the Fuel Subsidy to avert the likelihood of mass anger whose outcome cannot be exactly predicted.
It is clear that Mr. Bola Tinubu, the Nigerian President, and his market fundamentalist team, have come to the realization that we are right when we argue that Fuel Subsidy is an Energy Security Nigeria cannot do without.
They can longer sustain their arguments about subsidy removal, they now agree with some of us that maintaining fuel subsidy which has a direct impact on the price of commodities is a mandatory duty and not an option. They know they have goofed, perhaps those who feed on taxpayers' money to think for the government failed to educate Tinubu that removing Fuel Subsidy in a country like Nigeria with a huge poverty rate and pronounced infrastructural deficit, with a poor transportation system is economy blasphemy that will lead to mass suffering and deaths.
Doesn't Mr. Tinubu's government know this truth? The West, particularly the United States who are quick to prescribe neoliberal capitalism to Africa as a solution for economic challenges does not practice that on its own soil.
The World Bank and International Monetary Fund (IMF), pushed Mr. Tinubu's government and other African states to embrace Neoliberal capitalism. The hypocrisy in their action is that they ensure that in the United States, Britain, and the likes of them, the governments are committed to providing basic welfare packages for the citizens.
Unfortunately, the West has sustained a welfarist ideology ensuring their citizens live a decent life with the government bearing huge costs, is using the IMF and World Bank to force Mr. Tinubu's government and other countries in Africa to embrace neoliberal capitalism is pushing citizens into poverty, with Subsidy Removal as the most effective weapon.
The problem is that African leaders and their Western allies Economists who cheer this kind of faulty thinking, do not have the understanding that the IMF and World Bank neoliberal capitalist prescription is to keep Africa permanently underdeveloped by destroying citizens purchasing power and the manufacturing sector.
The bitter truth Mr. Tinubu's government and his neoliberal ideology auxiliary Economists have refused to accept is that there is no country in the world that has made any progress on the basis of IMF and World Bank neoliberal capitalism model which they push in the guise of Subsidy removal.
It is a known fact that countries like China and India which have made measurable impacts in lifting their citizens from poverty and growing their economy, refused to play by the IMF and World Bank rules. Tinubu has to have this kind of understanding if he must put Nigeria on the path of sustainable growth.
Tinubu and his neoliberal Economists propagandists must know that the United States and the West do not practice this kind of wicked capitalism ideology they push to Africa. At least, the 2009 global recession has shown that in the United States, neoliberal capitalism is a mere intellectual exercise that is not applicable to real-life situations.
Even as the US battled the economic recessions, the government did not remove subsidies, didn't sack workers, didn't crumble its economy through currency devaluation, and did not tax the citizens to raise money. As a matter of fact, the US government increased its expenditure and lowered taxes. The government did that so the poor would have money to spend on ground since the recession happened as a result of inadequate money in circulation. The Private sector got bailouts from the government against the neoliberal rules of economic development.
Evidence before us is that subsidy is not the problem, it is the corruption in the way it has been managed. Nigerians must demand that Mr. Tinubu's government addresses corruption in the fuel subsidy management and reinstate it for the common good of all citizens.
The neoliberal Economists propagandists who have lost touch with reality and have refused to embrace developmental economics, who are advising Mr. Tinubu to continue with the neoliberal capitalist model that has been rejected by the West must stop.
Mr. Tinubu's team needs to help him by exploring home-grown developmental economics models with governance and citizens' welfare at the centre. Wicked capitalism with cruel policies has not helped any country in the world and Nigeria will not be an exception.
Audu Liberty Oseni, MAWA-Foundation Coordinator- libertydgreat@gmail.com
FULL TEXT of President Bola Tinubu's 63rd Independence Day Anniversary Speech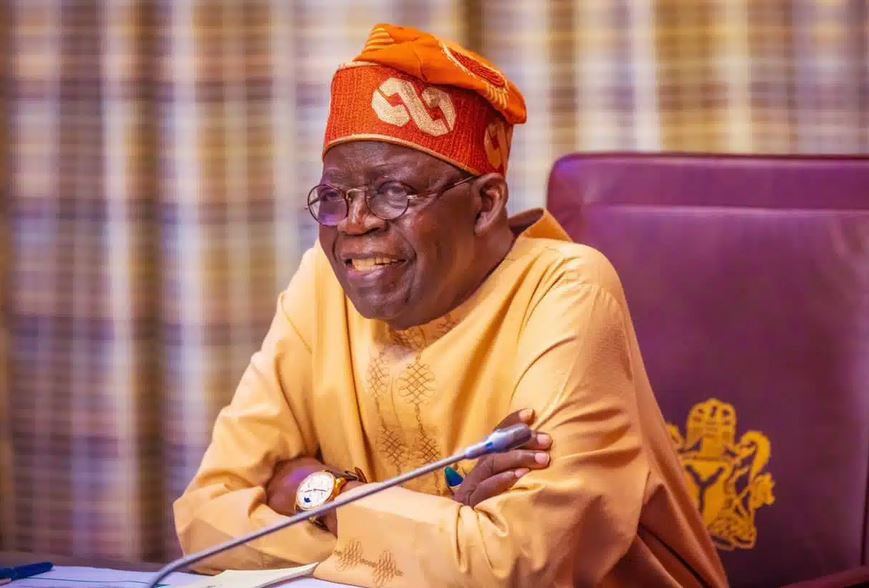 Dear Compatriots,
1. It is my unique honour to address you on this day, the 63rd anniversary of our nation's independence, both as the President of our dear country and, simply, as a fellow Nigerian.
2. On this solemn yet hopeful day, let us commend our founding fathers and mothers.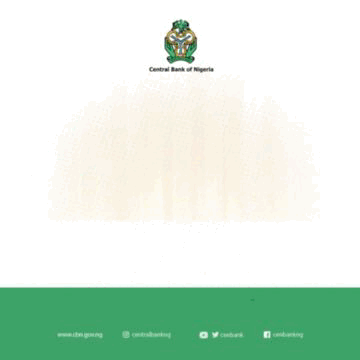 Without them, there would be no modern Nigeria. From the fading embers of colonialism, their activism, dedication and leadership gave life to the belief in Nigeria as a sovereign and independent nation.
3. Let us, at this very moment, affirm that as Nigerians, we are all endowed with the sacred rights and individual gifts that God has bestowed on us as a nation and as human beings.
No one is greater or lesser than the other. The triumphs that Nigeria has achieved shall define us. The travails we have endured shall strengthen us. And no other nation or power on this earth shall keep us from our rightful place and destiny. This nation belongs to you, dear people. Love and cherish it as your very own.
4. Nigeria is remarkable in its formation and essential character. We are a broad and dynamic blend of ethnic groups, religions, traditions and cultures. Yet, our bonds are intangible yet strong, invisible yet universal. We are joined by a common thirst for peace and progress, by the common dream of prosperity and harmony and by the unifying ideals of tolerance and justice.
5. Forging a nation based on the fair application of these noble principles to a diverse population has been a task of significant blessing but also a serial challenge. Some people have said an independent Nigeria should never have come into existence. Some have said that our country would be torn apart. They are forever mistaken. Here, our nation stands and here we shall remain.
6. This year, we passed a significant milestone in our journey to a better Nigeria. By democratically electing a 7th consecutive civilian government, Nigeria has proven that commitment to democracy and the rule of law remains our guiding light.
7. At my inauguration, I made important promises about how I would govern this great nation. Among those promises, were pledges to reshape and modernize our economy and to secure the lives, liberty and property of the people.
8. I said that bold reforms were necessary to place our nation on the path of prosperity and growth. On that occasion, I announced the end of the fuel subsidy.
9. I am attuned to the hardships that have come. I have a heart that feels and eyes that see. I wish to explain to you why we must endure this trying moment. Those who sought to perpetuate the fuel subsidy and broken foreign exchange policies are people who would build their family mansion in the middle of a swamp. I am different. I am not a man to erect our national home on a foundation of mud. To endure, our home must be constructed on safe and pleasant ground.
10. Reform may be painful, but it is what greatness and the future require. We now carry the costs of reaching a future Nigeria where the abundance and fruits of the nation are fairly shared among all, not hoarded by a select and greedy few. A Nigeria where hunger, poverty and hardship are pushed into the shadows of an ever fading past.
11. There is no joy in seeing the people of this nation shoulder burdens that should have been shed years ago. I wish today's difficulties did not exist. But we must endure if we are to reach the good side of our future.
12. My government is doing all that it can to ease the load. I will now outline the path we are taking to relieve the stress on our families and households.
13. We have embarked on several public sector reforms to stabilize the economy, direct fiscal and monetary policy to fight inflation, encourage production, ensure the security of lives and property and lend more support to the poor and the vulnerable.
14. Based on our talks with labour, business and other stakeholders, we are introducing a provisional wage increment to enhance the federal minimum wage without causing undue inflation. For the next six months, the average low-grade worker shall receive an additional Twenty-Five Thousand naira per month.
15. To ensure better grassroots development, we set up an Infrastructure Support Fund for states to invest in critical areas. States have already received funds to provide relief packages against the impact of rising food and other prices.
16. Making the economy more robust by lowering transport costs will be key. In this regard, we have opened a new chapter in public transportation through the deployment of cheaper, safer Compressed Natural Gas (CNG) buses across the nation. These buses will operate at a fraction of current fuel prices, positively affecting transport fares.
17. New CNG conversions kits will start coming in very soon as all hands are on deck to fast track the usually lengthy procurement process. We are also setting up training facilities and workshops across the nation to train and provide new opportunities for transport operators and entrepreneurs. This is a groundbreaking moment where, as a nation, we embrace more efficient means to power our economy. In making this change, we also make history.
18. I pledged a thorough housecleaning of the den of malfeasance the CBN had become. That housecleaning is well underway. A new leadership for the Central Bank has been constituted. Also, my special investigator will soon present his findings on past lapses and how to prevent similar reoccurrences. Henceforth, monetary policy shall be for the benefit of all and not the exclusive province of the powerful and wealthy.
19. Wise tax policy is essential to economic fairness and development. I have inaugurated a Committee on Tax Reforms to improve the efficiency of tax administration in the country and address fiscal policies that are unfair or hinder the business environment and slow our growth.
20. To boost employment and urban incomes, we are providing investment funding for enterprises with great potential. Similarly, we are increasing investment in micro, small and medium-sized enterprises.
21. Commencing this month, the social safety net is being extended through the expansion of cash transfer programs to an additional 15 million vulnerable households.
22. My administration shall always accord the highest priority to the safety of the people. Inter-Service collaboration and intelligence sharing have been enhanced. Our Service Chiefs have been tasked with the vital responsibility of rebuilding the capacities of our security services.
23. Here, I salute and commend our gallant security forces for keeping us safe and securing our territorial integrity. Many have paid the ultimate sacrifice. We remember them today and their families. We shall equip our forces with the ways and means needed to perform their urgent task on behalf of the people,
24. We shall continue to make key appointments in line with the provisions of the Constitution and with fairness toward all. Women, Youth and the physically challenged shall continue to be given due regard in these appointments.
25. May I take this opportunity to congratulate the National Assembly for its role in the quick take-off of this administration through the performance of its constitutional duties of confirmation and oversight.
26. I similarly congratulate the judiciary as a pillar of democracy and fairness.
27. I also thank members of our dynamic civil society organizations and labour unions for their dedication to Nigerian democracy. We may not always agree but I value your advice and recommendations. You are my brothers and sisters and you have my due respect.
28. Fellow compatriots, the journey ahead will not be navigated by fear or hatred. We can only achieve our better Nigeria through courage, compassion and commitment as one indivisible unit.
29. I promise that I shall remain committed and serve faithfully. I also invite all to join this enterprise to remake our beloved nation into its better self. We can do it. We must do it. We shall do it.!!!
30. I wish you all a happy 63rd Independence Anniversary.
31. Thank you for listening.32. May God bless the Federal Republic of Nigeria
BRICS: Did Nigeria Miss Out On Admittance?
By Kayode Adebiyi
At the 2023 15th BRICS Summit in Johannesburg, South Africa, the leaders of member countries that form the bloc– Brazil, Russia, India, China, and South Africa – announced the impending admittance of six more countries to its fold.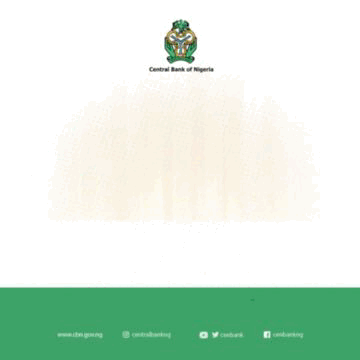 Host, President Cyril Ramaphosa of South Africa, said at the event that Argentina, Egypt, Ethiopia, Iran, Saudi Arabia, and the United Arab Emirates had been invited to join the bloc.
With full membership scheduled to take effect on Jan. 1, 2024, BRICS will now comprise 11 countries.
Several other countries have expressed interest in joining the group, a clear indication in the 67 countries invited as guests to attend its 2023 summit.
BRICS was founded as BRIC in 2009 as an alternative platform for its members to challenge the international multilateral cooperation dominated by the United States, the European Union and the Bretton Woods system.
South Africa joined the group in 2010, thereby giving it the present acronym which, with the new entrants, will be known as BRICS+.
Although many regard the bloc as an informal multilateral organisation, experts say its last summit was a statement of intent to truly challenge the status quo.
Navdeep Suri, a Fellow at India's think tank Observer Research Foundation (ORF), said the BRICS' Johannesburg summit passed a clear message.
"The 15th BRICS summit has gone further than any other in the recent past to modernize and galvanise the grouping.
"It has sent a strong signal that the post-World War II order should accept the multipolar reality and change with the times'', he said.
This position was echoed by Jhanvi Tripathi, an Associate Fellow at ORF, who said the group's composition suggests that it intends to shake up global economic and political cooperation.
"Even the profiles of the new members suggest that the system is headed for something beyond traditionally 'acceptable' partners in the eyes of the West.
"The presence of Iran especially and the reactions to it will be interesting to follow," she said.
Indeed, even before the new members, the original five member countries accounted for over 40 per cent of the global population and a quarter of its economy.
Reuters reported before the summit in South Africa that at least 40 countries had indicated interest in joining the bloc, many of them emerging economies.
Many public affairs analysts and commentators have expressed curiosity as to why Nigeria – Africa's biggest economy and most populous country – failed to secure admission into the potentially formidable bloc.
In his column Begging for a Seat at the Table, Azu Ishiekwene wondered why President Bola Tinubu was more obsessed with becoming a member of the G-20, rather than BRICS.
"Instead of trying to cross seven seas to join the G-20, Nigeria should be more worried that even though it was also a guest at the BRICS meeting in Johannesburg in August, it was not among the six countries that would get membership from January 2024, with the two new spots in Africa going to Ethiopia and Egypt," he wrote.
Analysts say Bretton Wood institutions such as the World Bank and IMF are not in a hurry to reform and review their structural approach towards emerging markets' economic challenges.
They say that as mono-cultural economies, emerging markets have no way of influencing the prices of primary products they export for foreign exchange.
Shouldn't Nigeria join an economic bloc that offers more than currency devaluation, austerity measures, unequal access to foreign exchange and trade imbalances, some analysts ask analyst asked.
One way to look at the potential benefits of Nigeria joining BRICS is to look at how South Africa, so far, its smallest member in terms of size of economy and population, has leveraged its membership.
Available data shows that South Africa's overall trade with its BRICS partners increased by an average growth of 10 per cent between 2017 and 2021.
BRICS accounted for 21 per cent of the country's global trade in 2022, with trade with China accounting for about 15 per cent of South Africa's global trade with a total trade of R556 billion.
India also accounted for 6 per cent of the total trade, increasing from R140bn in 2021 to R225bn in 2022.
Already, the bloc has floated the New Development Bank (NDB), formerly referred to as the BRICS Development Bank, which is a multilateral development bank to finance public and private projects.
There is also the mulling of a common currency, advocated by President Lula da Silva of Brazil, as a means of reducing member countries' vulnerability to dollar exchange rate fluctuations.
Some foreign relations experts say perhaps, Nigeria's reluctance to join BRICS is a cautious attempt not to rush into an association with a group labeled as anti-West.
But Prof. Günther Maihold, a Senior Fellow at the German Institute for International and Security Affairs, said such an assumption does not hold water.
"The old scripts of belonging to a certain order are no longer valid because the reliability of traditional partners has changed.
"The G-7 needs to be aware that the formation of BRICS+ is more than a mere political maneuver to advance China's vision of international order," he said.
Nigeria's Afro-centric foreign policy and its relationship with the West are valuable. But global economy-wise, it can ill afford to put all its eggs in one basket. (NANFeatures)