Top 8 Parks and Gardens in Abuja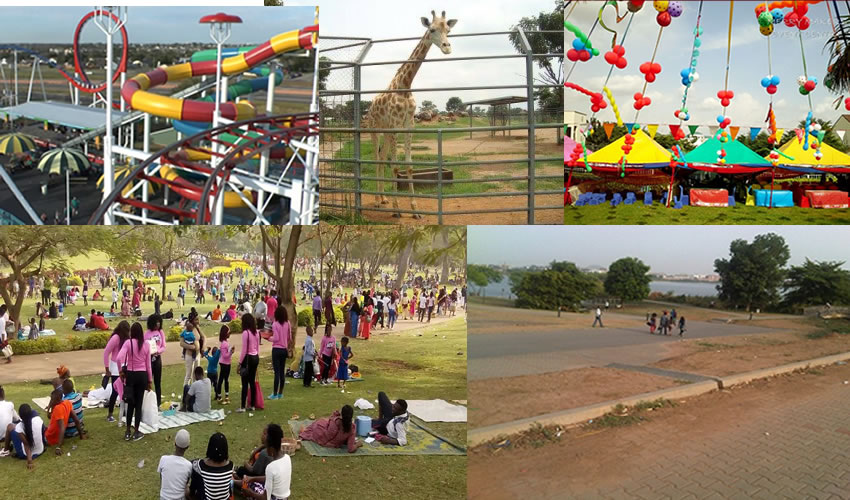 The Federal Capital Territory, Abuja is no doubt one of the fast growing business destination in the West Africa region. When next you visit the capital city of Nigeria, either for business or leisure, the following places are some of the recreational and entertainment centres you may want to check out.
Millennium Park
Millennium Park Abuja, conceived and designed by the Italian architect Manfredi Nicoletti covers a land area of about 32 hectares.

The largest of the green areas and parks in Abuja is located in the Maitama district of the federal capital territory, close to the Federal High Court and the Transcorp Hilton Hotel. The Millennium Park was commissioned in December 4
th
, 2003 by Queen Elizabeth II of the United Kingdom and attracts thousands of people every day.
Magicland (Wonderland) Park
Magicland Park formerly called Wonderland Park Abuja is one of the major recreational green area and parks in Abuja.
It is situated close to the National Stadium, beside the Abuja city gate. The place is always a beehive of activities as people come in to relax and use the various facilities in the park. This park that is suited for both children as well as adults has facilities such as roller coaster ride, arcade game, ocean cars, pirate ship, cowboy mini wheel, frog jump, happy worm capsule, bumper car, carousel, flying tower and bouncy castles, to mention but few.
Food is not allowed into the park as food outlets and drink booths are within the park providing refreshments. You can get Pop Corn, Wonder Dog, Hot Dogs, Corn Dogs, Chili Cheese Fries and Burritos, among others. There is also restaurant within the park that provides African cuisines and continental Mediterranean.
Maitama Amusement Park
Maitama amusement park provides a quick getaway for people living in the Maitama area. The park has facilities that suit every age range. Facilities such as restaurants, merry go rounds, swings, slides and bumper boats.
National
Children's Park & Zoo 
The National Children's Park and zoo, located in the Central Business District by Asokoro, after The Millennium Park is notable for fun and educative place for children. You can find in the park and zoo animal such as Giraffe, Ostrich, Zebra. Children are however advised not to feed the animals in the zoo.
City
Park in Wuse II
The City Park that is located behind Diamond Bank, Wuse 2, Federal Capital Territory, FCT, is also a game spot, providing assorted barbeque cat-fish, and fish pepper soup, grilled fish, mixed veggies and snail to visitors.
Merry-Makers Park in Wuse
Merry-Makers Park in Wuse established by Merrymakers Limited was founded in 1994 as a family business registered with the Corporate Affairs Commission. It is a sought-after venue for a wide variety of Events with sizes from 50 up to 5,000.
It is a top events solutions provider of choice without losing focus by setting up an Event Centre in the heart of the Federal Capital City and strategically located in a serene environment and easily accessible from all parts of Abuja and its environs on a spectacular grounds extending from Kashim Ibrahim Way to Dar es salam Street in Wuse 2, as such presenting the ideal location to host an endless possibility of events be it in-door, open air or tented.

Providing a fantastically flexible Event space by offering a central location versatile facilities and a team of people that ensure you have a wonderful experience.
Jabi Park
Jabi Park is located between the Jabi and Kado Districts, and it is being developed into a resort by investors at an estimated cost of $1.5bn. The man-made Jabi Lake, beside the park, offers amazing canoe rides, speed boat rides, and other water sports. It is also a fishing spot for fishermen.
Jabi Park is a cool garden beside the Jabi Lake in the Jabi district of Abuja. It is a good place to relax under the quiet and natural air. It can also be used for exercises, walk-outs and out-door parties.
If you are a fan of outdoor activities, the park is a spot you must visit once you arrive the Federal Capital Territory, as the expansive Jabi Lake and Park accommodate thousands of outdoor activities lovers every weekends as Abuja residents troop out to exercise, relax and have fun at this beautiful location.
Monoliza Amusement Park in GarkI
The Monoliza Park, a children's fun park is a leisure centre in Abuja and a nice place for entertainment and recreation and offers also bush bar services. Located at Area 11 Near Force Headquarters, Central Business District. FCT, Abuja, Nigeria
By providing the above recreational and event centers, Daily Asset is not endorsing or guaranteeing best services from any of the above mentioned. You are therefore advised to carry out independent research before visiting any of the above mentioned.
Our list is not exhaustive and you can let us know about other exciting spot in the comment section.
Khaid, Tempoe, Poco Lee Among Emerging Artistes for 2023- Spotify 
Spotify, an online streaming platform has announced Khaid, Tempoe, Poco Lee and more as emerging artistes, music lovers could look out for in 2023.
Phiona Okumu, Head of Music, Spotify's Sub-Saharan Africa disclosed this in a statement on Monday.
Okumu said that according to Spotify data, some other emerging artistes across African continent were: Bayanni, Brume, YKB and Kaestyle.

According to her, the Ghanaian emerging artistes were: Reggie, Snypa, Mellissa, Beeztrap, Kotm and Samsney.
"Emerging artistes from Tanzania, Kenya and Uganda are: Wanavokali, Kinoti, Misee, Billions, Njeri, Anjella, Killy, Phina, V-BE, Liam Voice and Axon.
"From South Africa, we have Pabi Cooper, Boontle RSA, Uncle Waffles, Nkosazana Daughter, Young Stunna, Jay Jody, Blue Tape, Khanyisa, Lwah Ndlunkulu, Will Linley, Droomsindroom and Officixl.
"Few things are quite as exciting as discovering new talent to listen to on repeat, fans can add to their favourite playlists and lean on for emotional support over the course of the year.
"For fans of African music on Spotify, 2023 promises another roll-call of amazing artistes, ready to break through to fame and mainstream streaming success," she said.
Okumu noted that African music had consistently unfurled waves of new, fresh talent every year who have propelled the global interest in Afrobeats, Amapiano and its many other sub-genres.
She said 2022 was a breakout year for artistes like Buju, Costa Titch and Asake, whose success propelled them into Wrapped top lists at the end of 2022.
"And while those talents took their voices to the main stage, a slew of rising stars was also laying the groundwork for their own breakout year.
"Some of these musicians are primed to release their best music in the coming months, others have enjoyed early success on Spotify, and shown many indications of even greater success on the horizon.
"Some others are relatively new elements, developing new takes on familiar sounds that harken towards major shifts in popular music," she said. (NAN)
Joke Silva Becomes Member of Actors Guild Board of Trustee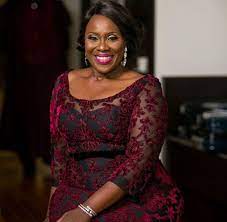 The Chairman, Actors Guild of Nigeria (AGN) Board of Trustee, Chief Emma Ogugu, on Monday announced Veteran Nollywood Actress, Joke Silva as a member of the board.
Ogugu, who made the announcement during a media briefing held in Lagos, said that this had made Silver the first female board member representing the South West Zone.
Responding, Silva expressed her excitement and commitment to advance the course of the guild.

"Thank you for the honour, this profession is one of the most interesting pillars in the performance industry and it is one that can galvanise this country to where it should be by way of we telling our stories the best way we can.
"I pledge to do my very best to advance this industry," she said.
Earlier, Emeka Rollas, National President, AGN who was recently re-elected in Benin city, rolled out his cabinet members who would pilot the affair of the guild with him.
He appointed Ifeoma Okeke as the Chief of Staff, Kevin Uvo as National Task Force Chairman, Agility Onwurah, the Chief Protocol officer, Deyemi Okanlawon as Director, Planning and Strategy and other officers.
"The Actors Guild of Nigeria has been built on strong leadership foundation since I was elected in November, 2019, along with other indefatigable and dynamic executive members to sail the ship of the guild.
"I can confirm that in three years, we have toiled and worked tirelessly to grow the guild to an enviable position as we have been able to change the skewed perception about the guild to a more positive and purposeful one.
"I commend the effort and good works of those who served with me in the last dispensation,'' he said.
Rollas added that they were part of the growth of the guild with their great ideas, thoughts and dedication to duty.
He also welcomed and congratulated those newly elected to the council and assured the members of his support, time and resources towards attaining the guild's vision to establish and sustain a first class guild
Rollas noted that the underlying philosophy of his tenure would hinge on membership development, structural projects, especially AGN national secretariat in Abuja, training and capacity development, Youth programmes, health education and Award and Reward programmes.
"I humbly request for your support and guidance, which would be crucial in bringing about the positive change that we all desire.
"I see a resilient AGN with a great future, not only for Nollywood but one that would be a significant part of the transformational journey of our country in particular and continent in general.
"We are in the process of making the guild more supportive and beneficial to our members, the underlying philosophy of our tenure would be hinged on the followings.''
According to him, part of my objectives in the next three years is to evaluate and enhance the leadership structure and style of governance.
"I believe in team work and spirit of "oneness, so I have carefully selected some of the best brains in the guild to be part of a formidable think tank group of my kitchen cabinet," he said.
Rollas hinted that as part of his plan in advancing the guild in the area of digital transformation, an official website had been created.
" I am glad to inform you that we have now successfully re-designed a very functional and comprehensive website for the guild; the website address is now www.actorsguildofnigeria.org.
"It has facility of e-mail addresses that everybody can use to reach the executive members; we encourage members and non-members to make good use of this website.
"We will not fail in our oversight responsibilities to drive the process of ensuring that members become more efficient and are able to employ data analytics in most things we do.
He added that the guild's culture of change initiatives would be led by the Human Capacity Development.
The National President called on the Federal and State Government as well as the organised private sector to help invest in capacity building in the motion picture industry.
According to him, this will enable practitioners tap into the unlimited and juicy opportunities available in the industry. (NAN)
Tems Becomes First Nigerian Artiste Nominated for Oscar Award
Popular Nigerian singer, Temilade Openiyi, a.k.a Tems, has been nominated for the 95th edition of the Oscars award, scheduled to hold on March 12 2023.
This was announced in the 2023 nomination list released by the Academy of Motion Picture Arts and Sciences' Twitter handle on Tuesday.
Tems was nominated in the category of Best Original Song ahead of the 95th Academy Awards scheduled to take place in Los Angeles.

She received the Best Original Song nomination for her collaboration with Rihanna on the song 'Lift Me Up'. The duo was nominated in the 'Best Original Song' category.
'Lift Me Up' was one of Marvel's 'Black Panther: Wakanda Forever' soundtracks. Rihanna co-wrote the soulful song with Tems, and the music was produced by Ludwig Göransson, and directed by Ryan Coogler.
The singer's nomination has excited many Nigerians as it comes barely a week after famous American rapper Snoop Dogg asked to work with her.