Top 8 Parks and Gardens in Abuja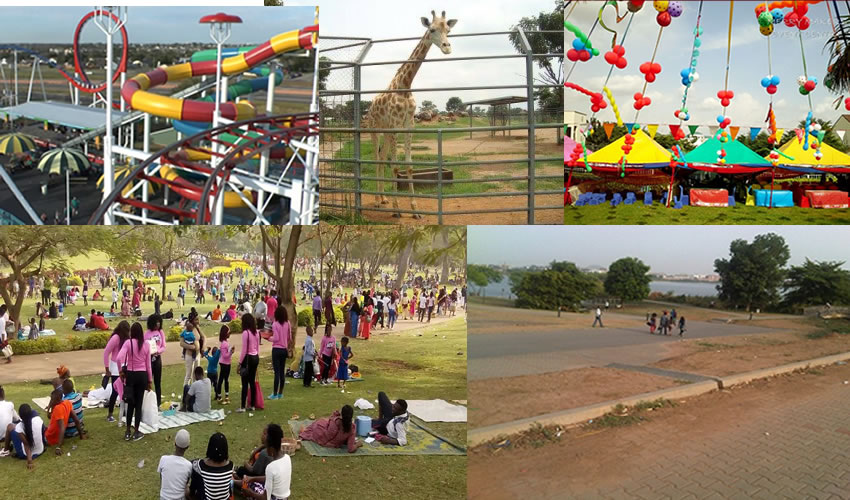 The Federal Capital Territory, Abuja is no doubt one of the fast growing business destination in the West Africa region. When next you visit the capital city of Nigeria, either for business or leisure, the following places are some of the recreational and entertainment centres you may want to check out.
Millennium Park
Millennium Park Abuja, conceived and designed by the Italian architect Manfredi Nicoletti covers a land area of about 32 hectares.

The largest of the green areas and parks in Abuja is located in the Maitama district of the federal capital territory, close to the Federal High Court and the Transcorp Hilton Hotel. The Millennium Park was commissioned in December 4
th
, 2003 by Queen Elizabeth II of the United Kingdom and attracts thousands of people every day.
Magicland (Wonderland) Park
Magicland Park formerly called Wonderland Park Abuja is one of the major recreational green area and parks in Abuja.
It is situated close to the National Stadium, beside the Abuja city gate. The place is always a beehive of activities as people come in to relax and use the various facilities in the park. This park that is suited for both children as well as adults has facilities such as roller coaster ride, arcade game, ocean cars, pirate ship, cowboy mini wheel, frog jump, happy worm capsule, bumper car, carousel, flying tower and bouncy castles, to mention but few.
Food is not allowed into the park as food outlets and drink booths are within the park providing refreshments. You can get Pop Corn, Wonder Dog, Hot Dogs, Corn Dogs, Chili Cheese Fries and Burritos, among others. There is also restaurant within the park that provides African cuisines and continental Mediterranean.
Maitama Amusement Park
Maitama amusement park provides a quick getaway for people living in the Maitama area. The park has facilities that suit every age range. Facilities such as restaurants, merry go rounds, swings, slides and bumper boats.
National
Children's Park & Zoo 
The National Children's Park and zoo, located in the Central Business District by Asokoro, after The Millennium Park is notable for fun and educative place for children. You can find in the park and zoo animal such as Giraffe, Ostrich, Zebra. Children are however advised not to feed the animals in the zoo.
City
Park in Wuse II
The City Park that is located behind Diamond Bank, Wuse 2, Federal Capital Territory, FCT, is also a game spot, providing assorted barbeque cat-fish, and fish pepper soup, grilled fish, mixed veggies and snail to visitors.
Merry-Makers Park in Wuse
Merry-Makers Park in Wuse established by Merrymakers Limited was founded in 1994 as a family business registered with the Corporate Affairs Commission. It is a sought-after venue for a wide variety of Events with sizes from 50 up to 5,000.
It is a top events solutions provider of choice without losing focus by setting up an Event Centre in the heart of the Federal Capital City and strategically located in a serene environment and easily accessible from all parts of Abuja and its environs on a spectacular grounds extending from Kashim Ibrahim Way to Dar es salam Street in Wuse 2, as such presenting the ideal location to host an endless possibility of events be it in-door, open air or tented.

Providing a fantastically flexible Event space by offering a central location versatile facilities and a team of people that ensure you have a wonderful experience.
Jabi Park
Jabi Park is located between the Jabi and Kado Districts, and it is being developed into a resort by investors at an estimated cost of $1.5bn. The man-made Jabi Lake, beside the park, offers amazing canoe rides, speed boat rides, and other water sports. It is also a fishing spot for fishermen.
Jabi Park is a cool garden beside the Jabi Lake in the Jabi district of Abuja. It is a good place to relax under the quiet and natural air. It can also be used for exercises, walk-outs and out-door parties.
If you are a fan of outdoor activities, the park is a spot you must visit once you arrive the Federal Capital Territory, as the expansive Jabi Lake and Park accommodate thousands of outdoor activities lovers every weekends as Abuja residents troop out to exercise, relax and have fun at this beautiful location.
Monoliza Amusement Park in GarkI
The Monoliza Park, a children's fun park is a leisure centre in Abuja and a nice place for entertainment and recreation and offers also bush bar services. Located at Area 11 Near Force Headquarters, Central Business District. FCT, Abuja, Nigeria
By providing the above recreational and event centers, Daily Asset is not endorsing or guaranteeing best services from any of the above mentioned. You are therefore advised to carry out independent research before visiting any of the above mentioned.
Our list is not exhaustive and you can let us know about other exciting spot in the comment section.
Baba Fryo Hints on New Single Release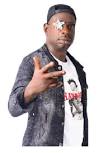 Veteran musician, Friday Igwe, popularly known as "Baba Fryo", on Tuesday said his new single titled, "Show Love", would be released before the end of the year.
Igwe, who disclosed this while speaking in Lagos, said he was off the music scene for 20 years until his resumption in 2021.
He said considering the series of killings in the nation, individual's wickedness to one another, activities of bandits and terrorists, it was high time Nigerians understood the power of love.

According to him, his new single tries to enlighten Nigerians on the essence of exhibiting love to one another.
"I will be releasing my new single before the end of the year, I want to make Nigerians realise that we need to cultivate the habit of showing love to one another even with the cases of increased killings in the country.
"The situation in the country is terrible, we need to preach love more often, if the bandits and terrorists can show love, there would be no problem in the society," he said.
Igwe said that his kind of music was referred to as Afro-reggae-beats, a fussion of Afrobeats and Reggae music.
He said he was aspiring to be like the late Fela Anikulapo-kuti and Bob Marley who were known as freedom fighters.
"I have been away from the music scene for 20 years now but I came back in 2021 with the release of a single, "Dey Your Dey", I am trying to follow-up with another single now "Show Love".
"Dey Your Dey" tells individuals to desist from being sycophants, parasitic or hypocritical, but ensure to present their true identity and behaviour," he said.
Fondly remembered for his eye patch, Baba Fryo was the Denge Pose master that ruled the airwaves in the 1990s.
His song, "Dem go dey pose", was sung with gusto by both the young and old alike.
Straight from the ghetto of Ajegunle, Lagos, Baba Fryo had the right attitude for his kind of music. (NAN)
Comedian Mr Macaroni Clears Air on Wedding Photos with 'Mummy wa'
Nigerian comedian, Debo Adedayo, popularly known as Mr Macaroni, has cleared the air on the wedding-themed photos he earlier shared with fellow skit maker, Kemi Ikuseedun, also known as Mummy Wa.
Mr Macaroni had on April 23 and 24, shared wedding-themed pictures of himself and Mummy wa, who always acted as his wife in his skits.
The pictures, however, caused a lot of uncertainties among his fans, as they wondered if it was a real wedding or a skit.

But in a tweet on Tuesday, which is also Mr Macaroni's birthday, the comedian noted that he wasn't married to Mummy wa.
The comedian who just turned 29 said this while thanking his fans for their wishes.
He wrote, "Thank you all for your kind messages. 29 feels good! Confession: I'm not married ooo."
See some of the wedding-themed photos:
punchng.com/wp-content/uploads/2022/05/03230747/20220503_220508-900x720.jpg" alt="" class="wp-image-1199512"/>
PUNCH.
'May God Judge You both', Yul Edochie's Wife Reacts as Husband Shares Photos of Son from 2nd Wife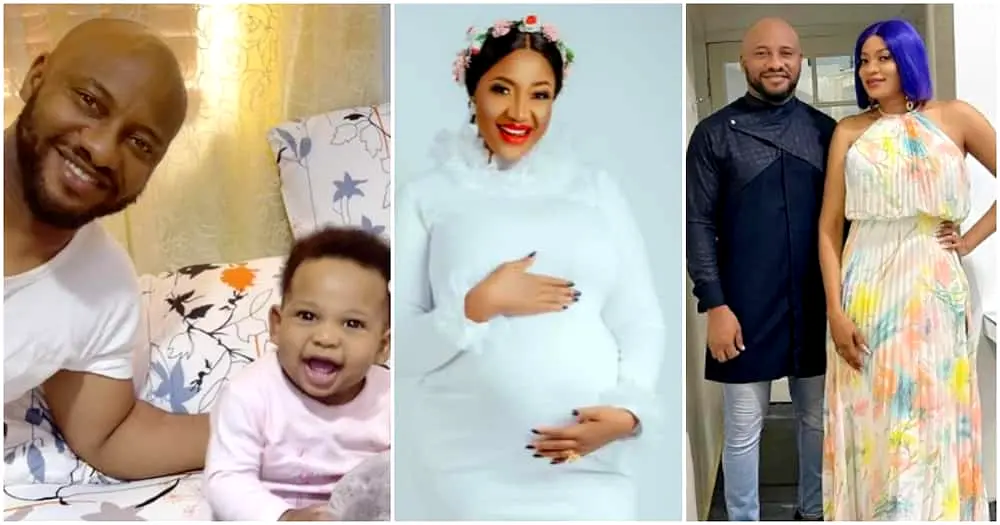 The wife of Nollywood actor, producer and director, Yul Edochie has reacted to a post the husband made on his verified Instagram page on Wednesday announcing the birth of his son by Nollywood actress, Judy Austin, who he also confirmed as his second wife.

Vanguard reports that Yul Edochie who is married to May Edochie with 4 lovely kids welcomed a bouncing baby with his colleague turned baby mama, Judith Austin in 2021.

Announcing the birth of his son, Yul wrote: "It's time for the world to meet my son.
"His name is STAR DIKE MUNACHIMSO YUL-EDOCHIE. Born by my second wife @JudyAustin and I love him so much, just as much as I love my other children."
May Edochie who commented on the post minutes after wrote:
"May God judge you both."
This has attracted comments from concerned followers who feel it could be a stunt of reality.
Meanwhile, going through May Edochie's Instagram page, she had shared a cryptic post hours before Yul made public the birth of his son.
The post reads: "People reveal themselves through their actions. Life is a beautiful thing and there is so much to smile about…..joy will definitely come in the morning."