Towards a Democracy-sensitive, People-oriented Judiciary
By Tunde Olusunle
That Nigeria's very highly regarded *The Guardian* newspaper published a two-part editorial in the immediate past week on the nation's judiciary, attests to the seriousness with which this arm of government is taken. *The Guardian* has deservedly earned its place in the nation's media space, having survived four full decades, consistently making regular, daily showings on the newsstands.
This is despite the country's unabated inclement socioeconomic situation which has summarily interred several other similar initiatives over the years. On Thursday March 16 and Friday March 17, 2023, an editorial titled "The judiciary and public criticism" featured on prominent pages of the authoritative publication. The editorial alluded to public denunciation of certain judgments delivered and actions taken, by the nation's apex court and its leadership. Principally cited in the commentary, are pronouncements gifting Ahmed Lawan, president of the Senate, and Godswill Akpabio, former governor of Akwa Ibom state, tickets to contest the recent senatorial elections. Such appropriation was done by the Supreme Court, even when both political leaders did not participate in the primaries which would have presaged their emergence.
Little known Bashir Machina had won the senatorial ticket for Yobe North, while Lawan was contesting the presidential ticket of the All Progressives Congress, (APC). Udom Ekpoudom a former deputy inspector general of police, (DIG), had also contested to represent Akwa Ibom North West zone in the senate, while Akpabio from the same zone, sought without success, the ticket of the nation's top job. To the consternation of most followers of Nigerian politics, however, the Supreme Court ruled in favour of Lawan and Akpabio! Lyrics from *Unknown Soldier,* one of the classic hits of the maverick Afrobeat precursor, Fela Anikulapo-Kuti, appropriately capture such bewildering turn of events. Fela alludes to "government magic" which turns "red into blue and electric into candle!" The January 2020 "installation" in confounding circumstances, of Hope Uzodinma, by the Supreme Court, as governor of Imo State a few years ago, and the displacement of Emeka Ihedioha, remains fresh in popular consciousness.
Unsettled by accentuated public angst and vituperations against the Lawan/Machina and Akpabio/Ekpoudom twin-rulings, the Supreme Court through its director of information and press affairs, Festus Akande, issued a rejoinder. Titled: "Be mindful of unwarranted attacks on the judiciary," the statement countered insinuations to the effect that sections of the judiciary had been compromised. Akande had stated that the concoctions to the effect that its justices were bought over "by some unknown and unseen persons, was nothing short of a bizarre expression of ignorance." The release was very obviously a response to public bewilderment to the apex court's arbitration in the substantial political litigations of Lawan vs Machina, and Akpabio vs the Independent National Electoral Commission, (INEC) and other interested parties. The Supreme Court, Dr Akande noted, was overburdened with nearly 600 cases deriving from the primaries of the various parties. The topmost arbiter in the land, Akande advanced, "was duty-bound to adjudicate on the matters brought before it to the best of its ability and in accordance with the law."
Our recent very highly controversial and largely opaque general elections, have spawned additional responsibility for the Supreme Court. From parliamentary, to gubernatorial and thenceforth to the presidential elections, fall-outs, without doubt, will engage election tribunals and be escalated to the Supreme Court, in the weeks and months to come. Of the multilevel petitions emanating from the polls, that of the presidential election engenders the most interest and attention of Nigerians and indeed the global community. This is understandable given the pivotal place and preeminence of the president to the superintendence over, and guardianship of the people and the state. A winner, Bola Tinubu of the All Progressives Congress, (APC), was in the early hours of Wednesday February 28, 2023 returned by INEC.
There are, however, crystal clear, convincing and compelling reasons to interrogate the authenticity and veracity of the electoral exercise which produced him, in its totality. INEC which supposedly, had been preparing for the recent elections for four full years since the last general polls, pooling resources close to the one billion US dollar mark, delivered a complete sham, a shameful string of elections. INEC's pretences and deceit of Nigerians about technological innovations to enhance and ensure seamless, fraud-proof, open, transparent and believable elections, was a colossal scam. The process was a perfidious bouquet of gross impunity, unashamed indiscretions, unparalleled and unpardonable lawlessness, unacceptable violence, brazen electoral thievery and mass disenfranchisement among others. The Centre for Democracy and Development, (CDD), reports that Nigeria's recent electioneering, claimed 109 lives, which means more than one death per day within the period.
Mahmood Yakubu, a professor of History and INEC's chairman for a second term of four years, delivered the most preposterous general elections this fourth republic. If the performance of Maurice Iwu, also a professor and Yakubu's last but one predecessor was presumed controversial, Yakubu has unwittingly beatified Iwu. Yakubu's outing fell way below the basement of global best practices. The characterisation of the elections by the local and global media, has been most unsparing. *The Economist* described the presidential election as "a chaotically organised vote and messy count." An editorial by *The Financial Times* said the poll was "deeply flawed" and the winner "a wealthy political fixer." *Aljazeera* wrote about "How violence robs Nigeria of their votes." A Canadian newspaper also writes that "depression, anxiety, uncertainty be-clouds Nigeria's political space as a drug-kingpin wins the election."
Yakubu's regime which popularised the culture of "inconclusive elections," has equally introduced the dismissive expression, "go to court," to the nation's electoral vocabulary, in direct reference to disaffected parties. Atiku Abubakar, Nigeria's former vice president, flew the flag of the Peoples' Democratic Party, (PDP) at the recent presidential poll. There is substantial, even mind-boggling evidence to the effect that he won the election. Theories and hypotheses about the pre-election cannibalism of his vote tally by Peter Obi's breakaway from the PDP to the Labour Party, (PDP), and the *G-5* governors, fall flat in the face of tangible evidence. Obi, by the way, filed his petition investigating the process of the emergence of Tinubu as president-elect, 24 hours before Atiku's.
There is apprehension that electoral malfeasance as already committed and legalised by the issuance of the apposite "Certificate of Return," (CoR) is *fait accompli.* Atiku, however, is calling for the withdrawal of Tinubu's CoR, on the basis of "noncompliance with the electoral act, which invalidates Tinubu's election." While observing that by-passing and non-use of BVAS in the transmission of results impugned the integrity of the polls, Atiku also listed a dozen corrupt practices perpetrated by INEC to swing the election in favour of Tinubu. The suppression of votes; manipulation of ballots and ballot boxes; manipulation of BVAS machines; manipulation of accreditation and collation, and the manipulation of election material(s) delivery, feature among these infractions. Manipulation of election material(s); reverse logistics; massive thumb-printing of ballot papers, destruction of electoral materials; mutilations, cancellations; overwriting on result sheets, have also been highlighted in the petition. Atiku urges the court to either declare him Nigeria's president or order a fresh election. Atiku's core desire is that the votes of the people, their franchise, should count, consistent with global democratic traditions and expectations.
Flowing from recent experience where the judiciary has been repeatedly kicked around and disrespected by the executive, there are palpable concerns that the judiciary as presently constituted may not be in a position to deliver justice. The homes of revered judges and justices were breached under the cover of night in places, by operatives of the secret police, ostensibly to search for monies paid to them to influence judgements, under the present regime. The manner of the suspension, arraignment and summary retirement of Walter Nkanu Onnoghen, former CJN within the 2019 electoral season, reaffirms the dilemma of the judiciary under an all-powerful executive arm of government. There are apprehensions about the plausibility of objective, dispassionate, independent opinion and adjudication, by the Supreme Court. Yet, there is no better time for the judiciary to exercise its professionalism, forthrightness, and alignment with popular will and democracy, than at this time in our national and democratic evolution.
Certain video clips have been trending of late, depicting the incumbent CJN, Olukayode Ariwoola as presumably politically partisan. Ariwoola spoke at a banquet in his honour in Port Harcourt late last year, expressing delight that the governor of his state, Seyi Makinde, was a member of the *G-5* faction of governors in the PDP. Whereas Ariwoola said he intended to recommend to the Oyo State governor the handbook of infrastructural development in Rivers State, the manner of his expression lent itself to dialectics. There are also salient doubts accentuated by the nepotistic governmental manual operated by the outgoing President Muhammadu Buhari. Faith and ethnicity, more than anytime in our political trajectory, sadly, have played very critical roles across the broad canvas of governance and administration under Buhari.
There are reservations that justice may be difficult to get under a judiciary headed by a kinsman of the president-elect, if the latter, who hails from Lagos State, gets sworn-in. CJN Ariwoola hails from Oyo, in the same south west geopolitical zone like Bola Tinubu. An online newspaper has just reported that Ariwoola was in London on a short vacation, during which he will hold a secret meeting with Tinubu who himself was reported to have travelled to Paris earlier this week. Will all of these impact on honesty, believability and transparency at the coming arbitration? This is a unique opportunity for the judiciary to rediscover and reassert itself as the irrepressible temple of truth and justice in the service of democracy and the people.
*Tunde Olusunle, PhD, is Special Adviser on Media and Publicity to Atiku Abubakar, GCON, presidential flagbearer of the Peoples' Democratic Party, (PDP)*
Atiku, Murray-Bruce, Momodu, Others Mourn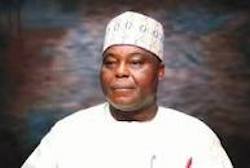 Prominent Nigerians, among them politicians, captains of industry and media gurus, yesterday mourned the passing of AIT Chairman, Raymond Dokpesi, describing his death as a great loss to the media industry.
Former Vice President, Atiku Abubakar, on his Twitter account wrote, "I am in a state of shock! As we say in Islam: from God, we came, and to Him, we return.
"I am in prayers and will continue in prayers! My everlasting and deepest condolences to the Raymond Dokpesi family.
May God forgive his sins and grant him eternal rest. Ezemo, not on a date like this should you leave us! -AA."
A former federal lawmaker, Sen. Shehu Sani, on Twitter, expressed shock at the news of the death of the media icon.
"I received the shocking news of the demise of High Chief Raymond Dokpesi. He was a detribalised Nigerian and a patriot who has made tremendous contribution to the struggle, restoration and sustenance of democracy in Nigeria.
"He raised the bar in professional broadcasting and was a champion of press freedom. He fought many political battles in the pursuit of justice and freedom. Dokpesi was an institution and his life an inspiration. Life is transient. May his soul rest in Peace. Amin," he said.
Media mogul, Dele Momodu, also shared a condolence message on his Instagram page mourning the death of Dokpesi.
"This is too sad to bear. Our media IROKO is gone… Good night High Chief Dr Raymond Aleogho Dokpesi. May your great soul Rest In Peace," he said.
Nigerian politician, Ben Murray-Bruce, mourning the media icon on his Twitter page said, "Chief Dokpesi left an indelible mark on the world of media and broadcasting.
"It is with a profound sense of sorrow that I learned of the passing of High Chief Raymond Dokpesi, a monumental figure whose influence and contribution to society will never be forgotten.
"Chief Dokpesi left an indelible mark on the world of media and broadcasting, instilling a standard of excellence and professionalism that remains unparalleled. His tireless efforts to foster unity and promote progress will always be remembered and appreciated.
"While we mourn this immense loss, we also celebrate a life of purpose and impact. My deepest condolences to the Dokpesi family, our thoughts and prayers are with you during this incredibly difficult time.
"We hope that you find solace in the knowledge that Chief Dokpesi's legacy will continue to inspire generations to come. May his soul rest in perfect peace."
Nigerian singer, Eedris Abdulkareem, on his Instagram page prayed that God comfort the family and that the soul of Dokpesi rest in peace.
"My condolences to the family of Chief Raymond Dopeso. Wishing you peace, comfort, courage, and lots of love at this time of sorrow. My heart goes out to you at this difficult time.
"I am thinking of you and your family and sending caring thoughts your way, may the lord rest the soul of chief and grant him eternal rest Amen," he said.
A visit to AIT office at Kola, in Alagbado area of Lagos State, revealed a sombre environment.
The security personnel on duty refused visitors into the premises, saying "there are no officials or staff to attend to any interviews but you can come back tomorrow."
2023 Africa's Travel Indaba: Revealing South Africa's Exotic Tourism Potential
By Taiye Olayemi
The 2023 Africa's Travel Indaba is an obvious testament that South Africa has truly recovered from the global disaster of COVID-19 which struck in 2020.
The travel market which held from May 7 to May 17, with the theme "Unlimited Africa", recorded attendance of over 8,000 delegates, 1,000 exhibitors who came to market over 350 products and buyers from 21 nations of the world.
This is quite massive and encouraging, giving assurance that Africans are still taking over the global tourism space.
Patricia De Lille, South Africa's Minister of Tourism, during the expo in excitement said that the world is rediscovering the nation considering its enticing and unparalleled natural beauty and warmth of the people.
De Lille revealed that the domestic overnight trips to South Africa from January to March has exceeded pre-pandemic levels as well as the 2022 levels by 41.0 per cent while overnight domestic spend is also up to 24.4 per cent compared to first quarter of 2022.
She said that domestic holiday trips from January to March were up to 40.5 per cent compared to 2022 to reach 2.4million.
According to her, in the course of these three months, Africa led the way with 1.6 million arrivals, followed by Europe's 387,000 and the America's 104,000 visitors.
She said during the period under review, Zimbabwe maintained its reign as South Africa's top source market, a trend consistent since 2019.
She further revealed that air capacity has risen since 2022, with a 56 per cent increase in the first quarter of 2023 as South Africa reached 1.8 million seats and welcomed about 23 new routes.
"In the first quarter of 2023, foreign direct spend soared to an astounding R25.3billion, marking a 143.9 per cent increase compared to the first quarter of 2022.
"Tourists from Europe contributed the most spend of R10.8 billion, followed by Africa with a collective spend of R9.3 billion.
"Indeed, South Africa's tourism industry has demonstrated remarkable resilience and growth, outshining other popular destinations like China, France, Italy and Brazil," she said.
South Africa has truly positioned itself as a global tourism hub through huge investment in creating luxurious tourism destinations and well maintained to attract tourists.
Other African nations must take cues from the rainbow nation to reposition their tourism industry and take it to an enviable height.
South Africa's Indaba featured adventurous tours to iconic tourist sites within the Northwest and the gold city of Johannesburg.
This was an eye-opener for a lot of tourists as they toured the Magaliesberg mountains, Pilanesberg National Park and Mphebatho Cultural Museum
The 2,400 million-year-old Magaliesberg mountains was explored in a canopy tour that consists 11 platforms, built high within the rock faces of the Kloof and joined by 10 slides up to 140 metres long and 30 metres above the stream below.
Tourists also hiked on the ancient mountain of Magaliesberg in a distance of about 250 metres. The mountain is indeed endowed with beautiful ecology, birds and animals.
At the Pilanesberg National Park, Martin Lesiba, a South African tour guide, gave a brief history of the park and described it as the home for the "Big 5" of Elephants—-Rhinoceros, Lions, Buffaloes and Leopards.
The park in its untamed African landscape, lush-green vegetation, man-made lake and other fauna and floral features can be explored in a 200 kilometre drive.
Lesiba said that the park named after a Tswana Chief, with the name "Pilane", also accommodates various medicinal plants and trees, among which is the buffalo thorn.
"This is the fourth largest park in South Africa, it was originally owned by four of the numerous local tribes in the northwest province.
"We have over 360 bird species and 7, 000 animals in this park," he said.
Also within the Northwest province is the Mphebatho Cultural Museum where the history of the Bakgatla-Ba-Kgafela people of the province was relayed by Keamogetswe Phefo, Acting Manager for the museum.
In adventurous mood, tourists in quad-bikes moved through the Muruleng, Leeto Kgolo villages in the province, observing the eco-tourism potential within the locality.
The South African nightlife experience is another aspect of tourism well groomed. Tourists visited Max's Lifestyle as well as Konka Soweto, known for their exciting atmosphere and eclectic music selection.
Nightlife is a lifestyle adventure, also another aspect of tourism the South Africans cherish.
In what was tagged "Leeto Experience", no fewer than 10 hummer jeeps conveyed tourists from the Inkosi Albert Luthuli International Conference Centre to Umlazi area of Kwazulu-Natal Province.
The tourists immersed themselves in a vibrant nightlife featuring an eclectic mix of music with distinct African flavour.
In a city tour of Johannesburg, the tourists visited the Constitution Hill, Mandela Sanctuary Hotel, Gold Reef City, Nelson Mandela Centre of Memory and more.
Aside putting in place the right infrastructures capable of boosting tourism activities, South Africa is equally endowed with an attractive weather.
Other African nations must also be deliberate in their efforts to boost tourism, this is quite garmane to Africa's  development. (NAN)
Tiv Community Petitions Taraba Gov Over New Chieftaincy Stools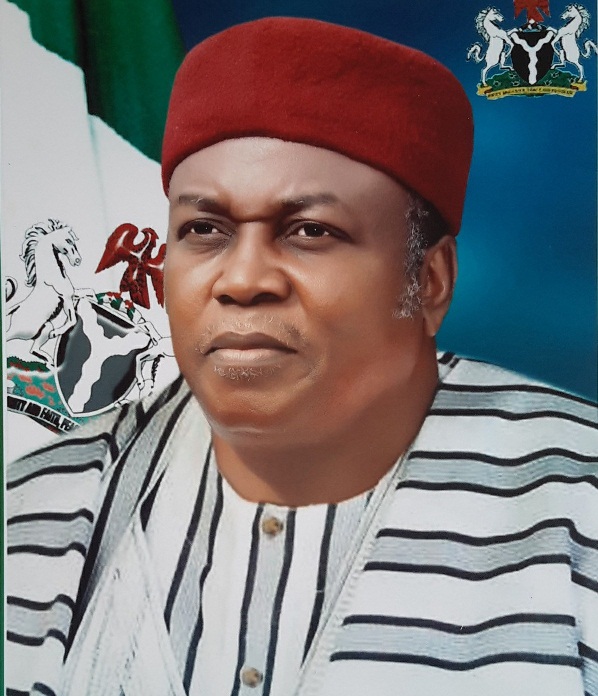 The Tiv Community in Taraba State has petitioned the State Governor, Arc Darius Ishaku over what it described as unfair treatment over the creation of new chieftaincy stools and the appointment of Traditional rulers.
Leaders of the community under the aegis of Ayatutu Cultural and Social Development Initiative(AYACASODI) accused the state government of supression of their rights as they claimed that Traditional Rulers were appointed by Government from other Tribes to preside over predominantly Tiv Communities especially in Takum and Donga LGAs of the state.
The Group spoke at a Press Conference in Jalingo, the State capital at the weekend.
Below is the full text of the press conference:
A TEXT OF A PRESS CONFERENCE BY "AYATUTU CULTURAL AND SOCIAL DEVELOPMENT INITIATIVE (AYACASODI) WORLDWIDE" ON THE CREATION AND APPOINTMENT OF DISTRICT HEADS IN CHANCHANJI CHIEFDOM IN TAKUM LGA, AND WETIBI AND SANGAMBE DISTRICTS IN DONGA LGA, TARABA STATE HELD ON SATURDAY, MAY 20, 2023 AT NUJ PRESS CENTRE, JALINGO
Gentlemen of the press, we call you here today to brief you and indeed the entire world on the grave injustice being meted on our people by His Excellency, Arc.
Darius Dickson Ishaku through the Gara of Chanchanji, Alhaji Tanimu Kumbera, the Gara of Donga HRH Ambassador Sanvala Shimbura, and the Government of Taraba State over the imposition of District Heads on Tiv-dominated areas in Takum and Donga Local Government Areas.
2. Ayatutu Cultural and Social Development Initiative (AYACASODI) Worldwide as an organization, is duly incorporated with Corporate Affairs Commission (CAC) with the sole aim of promoting the culture, peace, unity, development, and social values of the Tiv people worldwide.
3. We are here today to condemn the injustice done to our people in the creation of Chiefdoms and Districts by the Governor Darius Ishaku-led administration and to call on the respective authorities involved to reconsider their decisions and ensure that the right thing is done in the interest of peace and development.
4. As you may be aware, in 2018, Governor Darius Ishaku created and upgraded 54 chiefdoms in Taraba including the creation of Chanchanji Chiefdom which is predominantly Tiv but named after Jukun-Chamba name. We did not protest in public because we had also submitted a proposal for the creation of a Shitile chiefdom with headquarters at Peva.
4. Chanchanji as a village has its small territory with a culture totally different from the Tiv culture who is in the majority. It is also on record that Chanchanji ward which is 98 per cent Tiv with over 38,000 registered voters has barely 2 per cent Jukun-Chamba population.
5. It may interest you to know that since 2018, Governor Ishaku has further created chiefdoms and districts in almost every village and hamlet in Taraba State, but he did not deem it fit to create even one chiefdom for the Tiv people in the entire Taraba State, despite historical records that clearly favour a creation of Tiv Chiefdoms and districts.
6. Apart from the submission of a proposal for the creation of a Shitile Chiefdom in Takum, our people in Donga LGA also submitted a proposal for the upgrade of the already created and gazetted Ugondo district to a Chiefdom with headquarters at Tor-Damisa. A similar proposal for the restoration of the Shitile district was also submitted.
7. It is worthy of note that the Shitile village area was created on the 1st of May 1961 and approved on 6th January, 1962, alongside four other village areas of Ugondo, Gidin Dutse, Gayama, and Suntai.
The Barde administration in 1981 also made use of these units in creating LGAs and districts in the defunct Gongola State.
8. But while we were waiting for the Governor's action on our request, Governor Ishaku suddenly approved the creation and installation of Wetibi district in the place of Shitile district and Samgambe district in the place of the already created and gazetted Ugondo district. This is a clear case of neo-colonialism in the 21st century.
9. The Shitile district with its headquarters at Ananum and Ugondo district now renamed Samgambe are predominantly Tiv with a 99 percent Tiv population.
10. In Takum LGA, just two weeks ago, the Gara of Chanchanji appointed, coronated, and imposed Chamba district heads on the people of Mbajir and Mbatyula clans under the Chanchanji district and the Mberev and Kwan-Mbayongo clans under Tse-Amadu Districts.
11. Gentlemen of the press, it may interest you to know that, over 98 percent of the population of both Chanchanji and Tse-Amadu Districts are predominantly Tiv people. The Chanchanji district is made up of majorly the Mbatyula and Mbajir Clans of Shitile, with few Chamba and Hausa; The Tse-Amadu District is made up of majorly the Mberev and Kwan-Mbayongo clans.
12. In all fairness, what is the justification for the appointment of Chamba people as District Heads of Chanchanji and Tse-Amadu? What does the government of Taraba State, Governor Darius Ishaku, and the Gara of Chanchanji want to achieve by this act? What were the criteria that were used in such appointments?
13. It is instructive to note that Tiv's existence in those communities predates Nigeria's Independence and there are historical and archival documents to back up this fact.
14. It is extremely strange as the Darius Ishaku's administration has abysmally distorted both the pre-colonial and colonial historic records which are visible in national archives. Recall that this same Taraba State Government under Arc. Darius Ishaku had in the past, changed the name of Dan-Anacha in Gassol LGA to Kwararafa and created a Chiefdom, and imposed a non-Tiv person as the Head, whereas the chiefdom is predominantly Tiv People.
15. This injustice and maltreatment of the Tiv people of this area is a joke taken too far. This act of slavery in this 21st century should be totally condemned by all peace-loving and well-meaning individuals. It is clear that the objective behind this act by Governor Ishaku by changing the names of Tiv communities in Taraba and appointments of non-Tiv as traditional heads is to permanently erase Tiv identity, occupy Tiv land, and enslave our people in this 21st century. This cannot happen and we reject it in its entirety.
16. We hereby call on Gov. Darius Ishaku, the Taraba State Government, the Gara of Chanchanji, Alhaji Tanimu Kumbera, and the Gara of Donga HRH Ambassador Sanvala Shimbura to immediately reverse the appointments of the District Heads in Chanchanji, Shitile District (now Wetibi), Ugondo district (now Samgambe) and Dan-Anacha chiefdom (now Kwararafa), and appoint Tiv Sons who are the rightful people to be appointed as District Heads for the sake of peace, equity, justice, and fairness.
17. Our culture and that of Chamba are not the same and we can not be subjected to a foreign culture. Our simplicity should not be taken for cowardice. We can not allow this stand, because we can not afford to bequeath a slavery legacy to our children and the future generation.
18. We call on our people to remain calm and law-abiding as we are sure that Governor Ishaku will reverse these creation and appointments immediately. But if he fails to do so within three days from today, we would be compelled to seek legal redress in a court of law.
19. In conclusion, we humbly call on all peace-loving individuals or groups of people from Taraba State and Nigeria at large, to rise and condemn this neo-colonialism in the 21st century by Governor Darius Ishaku, because injustice to one is injustice to all. 
Signed by: Chief Timothy Baaki(National President)& Comr. David Nyiagee(National Secretary) AYACASODI Worldwide