Troops Eliminate 817 Terrorists, Apprehend 1,326 Suspects in Three Months – DHQ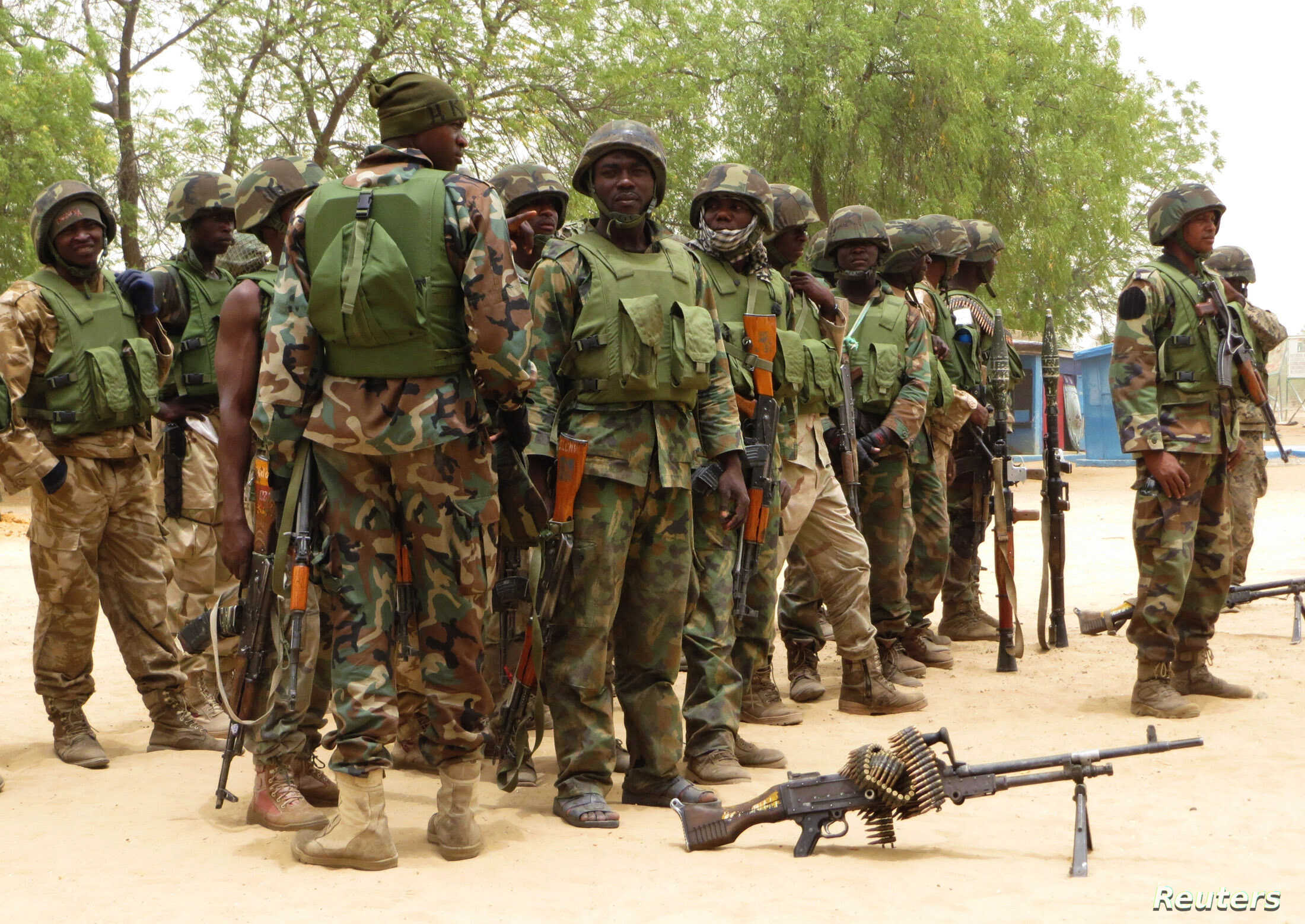 The Defence Headquarters says troops of the armed forces of Nigeria have in the last three months, neutralised 817 terrorists, apprehended 1,326 criminals and rescued 721 hostages in different operations across the country.
The Director, Defence Media Operations, Maj.-Gen. Edward Buba, made this known while briefing newsmen on military operations across the country on Thursday in Abuja.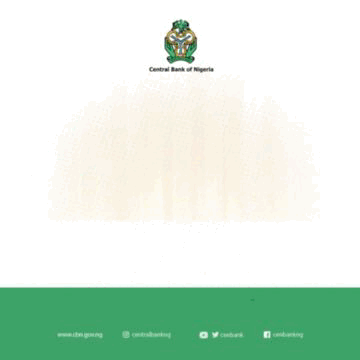 Buba said those apprehended include 42 kidnappers, 231 terrorists' collaborators, 33 armed robbers, 80 cattle rustlers, 325 militias, 27 rails vandals, 73 gunrunners and 191 suspected oil thieves.
He added that a total of 4,560 terrorists and their families surrendered to troops in the North East during the period.
He said that troops also recovered 501 weapons, 3,577 livestock, 3,269 assorted kinds of ammunition and 674 other equipment within the period under review.
In the North East, Buba said the troops of Operation HADIN KAI neutralised 240 terrorists, arrested 276 terrorists and collaborators, and rescued 147 kidnapped hostages as well as surrender of 4,560 combatant fighters with their families to troops.
He said the troops also recovered 169 assorted weapons, 1,195 assorted ammunitions and 199 other equipment, comprising 57 AK47 rifles, one GPMG, 2 HK21 rifles, one FN rifle, one G3 rifle, one pistol, 22 dane guns, one double barrel, 73 AK47 magazines and three hand grenades.
"It also includes two LMG magazines, one RPG tube, two tear gas launchers, 674 rounds of 7.62mm special ammo, 500 rounds of 7.62mm x 54mm, 20 PKM rounds, one cartridge, two vehicles, 29 motorcycles, 47 bicycles, 18 mobile phones, 13 steering rod and pumps, five gear boxes and four boafeng radios and 158 livestock," he said.
In the North Central, Buba said the troops of Operation Safe Haven neutralised 94 terrorists, arrested 477 suspects and rescued 76 kidnaped hostages as well as recovered 82 assorted weapons and 760 assorted ammunition.
The breakdown, according to him, includes 20 AK47 rifles, five revolvers, 27 fabricated rifles, six fabricated pistols, 13 dane guns, five pistols, two pump actions, six Ak47 magazines, 523 rounds of 7.62mm special ammo, 190 rounds of 5.5mm ammo, 31 rounds 9mm ammo, 18 cartridges and 1,722 livestock.
He said the troops of Operation Whirl Stroke also neutralised 83 terrorists, arrested 104 suspects and rescued 18 kidnapped hostages and also recovered 37 weapons, 68 assorted ammunition and 127 items.
"Breakdown as follows: two AK47 rifles, one FN rifle, five locally fabricated pistols, two dane guns, one pistols, 15 AK47 magazines, two G3 magazines, two FN magazines, one GPMG barrel, one Ak47 barrels, three rifle butts and one locally fabricated bullet.
"In addition, troops recovered four woodland camouflage, 15 motorcycles, nine mobile phones, six vehicles, five cutlasses, two pairs of black boots, one fragmental jackets, one generator set, three knives, two machetes and one saw and metal," he said.
In the North West, Buba said the troops of Operation Hadarin Daji neutralised 248 terrorists, arrested 116 suspected terrorists and rescued 359 kidnapped hostages as well as recovered a total of 67 assorted weapons, 926 assorted ammunition and 160 other incriminating items.
In the South-South, he said the troops of Operation Delta Safe neutralised 69 combatants, arrested 191 oil theft collaborators and rescued 12 kidnapped hostages.
Baba said the troops also intercepted 6.6 million litres of stolen crude oil, 3.5 million litres of illegally refined Automotive Gas Oil (AGO), 188,650 kerosine and 65,600 litres of petrol.
He said the troops also discovered and destroyed 249 boats, 28 pumping machines, and three vessels as well as recovered a total of 51 assorted weapons,
In the South East, the defence spokesman said the troops of Operation UDO KA neutralised 80 combatants, arrested 162 IPOB/ESN criminals and rescued 109 kidnapped hostages.
He said the troops also recovered 63 assorted weapons, 320 assorted ammunitions and 166 other incriminating items within the period under review.
According to him, it is clear from the operations that the terrorists and their cohorts have sustained a significant number of casualties and will continue to sustain even more casualties, as we move forward.
"The illusion by these groups to embark on terrorism or insurgency is laughable.
"Increasingly, they have become more of a criminal organization which is the reason they fight. They fight so that, they can keep profiting from criminal activities such as illegal mining, kidnapping, cattle rustling, illegal levies on fishing and farming communities and all other unholy forms of criminal inclinations.
"Indeed, if these groups don't come to the table in peace, we will ceaselessly punish them with overwhelming military force and for those supporting them, they have picked the wrong side and will face similar fate as these criminals and murders," he said. (NAN)
Tinubu Presents N27.5trn Budget to NASS with N8.25trn for Debt Servicing
By Ubong Ukpong & Johnson Eyiangho, Abuja
President Bola Ahmed Tinubu on Wednesday, presented a budget of N27.5 trillion for the 2024 fiscal year to the joint session of the National Assembly.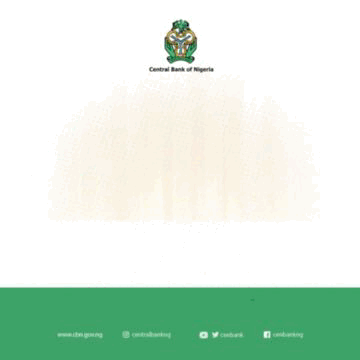 The newly adopted parameters in the budget estimates showed that N9.
92 trillion was allocated for non-debt recurrent expenditure, while debt service was projected to be N8. 25 trillion, and capital expenditure pegged at N8.7 trillion.
Addressing the joint session of both chambers, President Tinubu disclosed his administration's resolve to adopt the "revised 2024-2026 Medium Term Expenditure Framework (MTEF) and Fiscal Strategy Paper (FSP)" as the parameters for the 2024 budget, yet to be presented to the National Assembly.
After the presentation in the National Assembly, the Minister of Finance and Coordinating Minister of the Economy, Wale Edun insisted that the President Tinubu-led government will focus less on borrowing and pay more attention to raising revenue from taxes.
Edun said, "The budget deficit is being brought down from about over 6.11 percent of GDP to over 3.88 percent of GDP.
"That is a huge change in direction from unlimited and limitless borrowing to refocusing on revenue and expenditure management to give value for money.
"We heard that the key target is to increase tax-to-GDP from roughly under 10 percent now to 18 percent in a couple of years time. That target is a hugely ambitious one, which clearly we need to meet to reduce reliance on borrowing."
He emphasised that the budget would position the economy for foreign investment to come into the country through private partnerships.
The Peoples Democratic Party (PDP) swiftly reacted, saying Tinubu's 2024 Budget is deceitful, strangulating and hopeless.
The party was miffed by the rendition of Tinubu's presidential campaign in the chamber of the National Assembly saying it is unacceptable.
Tinubu disclosed the administration's plan to grow the economy by a minimum of 3.76 percent, above the forecasted world average, with inflation expected to moderate to 21.4 percent in 2024.
"After a careful review of developments in the world oil market and domestic conditions, we have adopted a conservative oil price benchmark of $77.96 per barrel and a daily oil production estimate of 1.78 million barrels per day. We have also adopted a Naira to US Dollar exchange rate of N750 per US Dollar for 2024.
"Accordingly, an aggregate expenditure of N27.5 trillion is proposed for the Federal Government in 2024, of which the non-debt recurrent expenditure is N9.92 trillion while debt service is projected to be N8.25 trillion and capital expenditure is N8.7 trillion.
"Nigeria remains committed to meeting its debt obligations. Projected debt service is 45% of the expected total revenue.
"Budget deficit is projected at N9.18 trillion in 2024 or 3.88 percent of GDP. This is lower than the N13.78 trillion deficit recorded in 2023, which represents 6.11 percent of GDP.
"The deficit will be financed by new borrowings totaling N7.83 trillion, N298.49 billion from Privatization Proceeds, and N1.05 trillion drawdown on multilateral and bilateral loans secured for specific development projects", the President stated.
While reiterating his administration's resolve towards broad-based and shared economic prosperity, he disclosed that plans are ongoing to review the social investment programmes to enhance their implementation and effectiveness. In particular, the National Social Safety Net project will be expanded to provide targeted cash transfers to poor and vulnerable households.
"In addition, efforts will be made to graduate existing beneficiaries toward productive activities and employment.
"We are currently reviewing our tax and fiscal policies. Our target is to increase the ratio of revenue to GDP from less than 10 percent currently to 18 percent within the term of this Administration. The government will make efforts to further contain financial leakages through effective implementation of key public financial management reforms.
"In view of the limited resources available through the federal budget, President Tinubu disclosed that his administration is exploring Public Private Partnership (PPP) arrangements to finance critical infrastructure.
"We, therefore, invite the private sector to partner with us to ensure that our fiscal, trade, and monetary policies, as well as our developmental programs and projects, succeed in unlocking the latent potential of our people and other natural endowments, in line with our national aspirations."
While giving an update on the 2023 budget performance, he disclosed that an aggregate revenue of N11.045 trillion was projected to fund the 2023 budget of N24.82 trillion with a deficit of about 6.1 percent of GDP.
As of Sept. 30, the Federal Government's actual aggregate revenue inflow was N8.65 trillion, approximately 96 percent of the targeted N8.28 trillion. Despite the challenges, we continue to meet our obligations.
In his remarks, Speaker Tajudeen Abbas lamented the impacts of the economic hardship on millions of Nigerians and called for urgent intervention to alleviate their sufferings.
He said, "Mr. President, it is a well-known fact that millions of our constituents are living through incredibly difficult times. For this reason, they also look to the Tinubu-led government to provide quick and sustainable solutions. The antecedents of the President and your track record in governance inspire a lot of hope in Nigerians.
"Mr. President, it is for this reason that we cannot afford to fail Nigerians. If anyone can change the rot and chart a new course for Nigeria, IT IS YOU! I have no doubt whatsoever that we can measure up to the expectations of Nigerians through your visionary leadership and the commitment of the National Assembly.
"Accordingly, the budget laid before us today should not be seen as a mere financial document but a reflection of our collective resolve to address the most critical needs of our long-suffering citizens. In order to promote economic growth and development, the 2024 Budget should prioritize social welfare programs to help reduce poverty and inequality.
"Mr. President, let me, on behalf of my colleagues in the National Assembly, assure you that we will give this bill the utmost priority it deserves. While we would give it accelerated consideration, we will diligently scrutinise it alongside Nigerians to ensure that when it is passed, it will be a budget that best addresses the most critical needs of our people," he said.
The National Publicity Secretary of the opposition PDP Debo Ologunagba said in a statement that the rendition of Tinubu's campaign tune amidst proceedings in the chambers of the National Assembly by government's security band further confirmed the apprehensions by Nigerians of creeping totalitarianism and fiefdom.
He noted that an individual is being elevated as a Sovereign in clear undermining of the Legislature and the Constitution of the Federal Republic of Nigeria, 1999 (as amended).
"This condemnable episode validates the concerns of the PDP as expressed on several occasions, the latest being on Wednesday, November 15, 2023 where our party raised alarm and cautioned that our nation is dangerously sliding into cronyism and totalitarianism under the Tinubu-led APC administration.
"The National Assembly is the symbol of the collective sovereignty of the Nigerian people which cannot be appropriated by or surrendered to any individual or cabal under any guise or circumstance whatsoever.
"Moreover, the PDP is appalled by President Tinubu's description of Nigerians in his budget presentation as the 'ordinary people out there'; a statement which further exposes the disdain and utter disregard for the sensitivity of Nigerians as reflected in the formulation of polices, programmes and implementation by the APC administration," Ologunagba said.According to him, this apparently explains why the 2024 budget as presented by President Tinubu heavily provided for luxury appetite of the privileged few in the Presidency and APC leaders with no corresponding positive plan for the wellbeing of other Nigerians.
Member- states Owe NDDC  N2trn from Allocations since 2000- Ogbuku
By Ubong Ukpong, Abuja
Managing Director of the Niger Delta Development Commission (NDDC), Dr Sam Ogbuku, has said the interventionist agency is owed over N2 trillion naira.
Ogbuku said this when he appeared before the House of Representatives' Committee on NDDC, chaired by Hon Ibori-Suenu Erhiatake.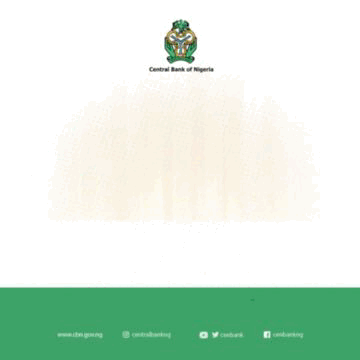 This sum, he said, was the accumulation of 15 percent of the allocation to the nine states that make up the region, which is due to the Commission since yesr 2000, but has never been paid.
He also lamented that despite the passing of the 2021, 2022 and 2023 budgets of the Commission, they were yet to get the funds till date.
He said, "I want to raise an important issue.
When we talk about funding. The NDDC Act says the monthly allocation from the Federal Government is 15 percent of the allocation of nine states of the Niger Delta. But I can assure you that since the inception of the NDDC, it has not gotten that. The Federal Government only budgets what it wants to give to NDDC for that year and they give it that year. If you look at the 15 percent, we are not getting the 15 percent. Even with the removal of fuel subsidy and with the increment of states allocation NDDC is still where it is. So, these are issues we want you to help us resolve and we have done our calculation that from 2000 till date we can say we are being owed over N2 trillion from what is supposed to be due NDDC."
Ogbuku, who assumed office in acting capacity in January this year, rued that despite fast-tracking the three-year budget of the Commission, they were yet to the funds.
"We also came in at a point where NDDC never had a budget for 2021, 2022 and 2023. These budgets were before the National Assembly and we had to fast track the passage of those budgets and those budgets were eventually passed in April this year. However, since the budget was passed, it has not been handed over to us up till now. We would pray and plead with you to ensure that as fast as possible, you also facilitate the process for us to have the budget because the budget year is already coming to an end," he said.
He also said due to the huge debt burden of the Commission, which was due to a malfunctioning of the system, they had to launch a public private partnership (PPP) arrangement in April this year, where private and public entities can also fund projects in the NDDC.
Chairman of the NDDC Board, Chiedu Ebie, assured that they would maintain the best of relationships with the committee and National Assembly.
He also promised that they would work as a team to ensure that the narrative of the commission is changed for the better.
Chairman of the Committee, Hon Ibori-Suenu Erhiatake, promised to look into the issues raised by the Commission, with a view to addressing them.
She said the committee wants to be able to work with the Board to achieve the goal of changing the narrative of the Niger Delta and the Commission to improve the lives and conditions of the people of the region.
She said every member of the committee is committed and ready to carry out their mandate effectively.
"It is very important we create a platform for synergy in implementation of these policies and programmes for the general benefit of Nigerians and especially the people of the Niger Delta. I assure you that this committee is willing and ready to partner with you to make sure that the dividends of democracy are brought to the region and the narratives that had been set by the previous board are changed for the better.
"On this note I would want to seek your cooperation as a board and to ensure that every information we get from you is what we can work with as a committee and that everything we do henceforth is in the discharge of our duties to our people.
"On the issue of the budget, we would look into and find out why it hasn't been transmitted to the Commission. For the time frame I cannot really say, but now you have brought it to our attention, we would look into it."
NDIC Recovers N400bn Debts From Liquidated Banks — NDIC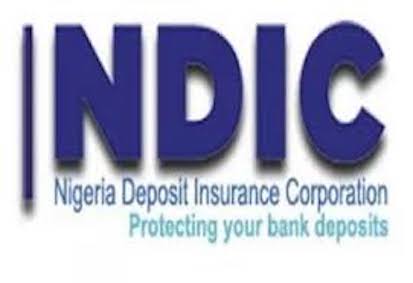 By Tony Obiechina, Abuja
The Nigeria Deposit Insurance Corporation (NDIC) said it is recovering over N400 billion from debtors of liquidated banks in the country.
Speaking at the 2023 NDIC Workshop for Finance Correspondents in Owerri, Imo State, on Wednesday, the managing director and chief executive of the Corporation, Mr Bello Hassan, said substantial payments have been made to over 40,000 depositors of the banks in liquidation.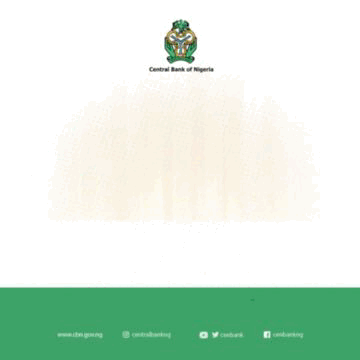 Hassan also disclosed that more than N1.
6 billion has so far been paid out, adding that the amount would have been more if depositors of the liquidated banks had come forward.
"Those debts or those loans that were granted were granted out of deposits of people that were collected by the banks.
So, it is only when those debtors pay back that the NDIC would now be able to pay the depositors of those failed banks.
"With the revision of the 2023 NDIC Act, a lot of powers have been given to the Corporation in order to expedite this process. So, we are hoping to leverage that to ensure that we recover more, so that we can pay those depositors.
"The value of the debt that we are about to recover, if you take into account all the banks in liquidation that is the Deposit Money Banks (DMBs), the microfinance banks, the primary mortgage institutions, is well beyond N400 billion, and that is what we are expecting to recover so that we can pay depositors of those banks in liquidation.
"One of the greatest challenges that NDIC is facing, is that of debt recovery; alot of customers of banks in liquidation that borrowed are not willing to repay those debts. And I want to put it on record that those debts, although those loans were granted out of deposits of people that were collected in the banks".
"Lucky enough, in the revised 2023 NDIC act, a lot of powers have been given to the corporation in order to expedite these processes so we are hoping to leverage on that to ensure that we recover more so that we can pay those depositors."
The Managing Director pleaded with the Federal government and other relevant stakeholders to assist in ensuring speedy recovery of the debts.
"No doubt there's a regulation in place, the CBN is there, they have regulation and supervision to ensure that banks abide by the laws and regulations and it's the basis of the licence they have so I believe as we strengthen that process, the risk of failure is going to be reduced to the barest minimum.
"Our request to the government is for the government to assist us in making sure that we expedite, if there's a way we can bring in the stakeholders, the legislature, the Judiciary together so that anytime we take our decisions and cases before the court, cases are given expedited hearing so that justice can be dispensed.
"In all the cases we have taken before the court, what we are trying to prove is that Mr X has borrowed from the bank and left the court judge that the person is owing and let him pay .The loans that were granted by those banks were out of depositors money not their capital, so it is only when they pay that we will be able to pay those depositors", he added.
Hassan noted that the desire to strengthen the banks through prudential thresholds and other regulatory instruments, necessitated the corporation's collaboration with all relevant stakeholders in the Nigerian financial system, adding that that informed the choice of this year's FICAN Workshop theme: "Stocktaking of Deposit Insurance Practice: Assessing the
Past, Evaluating the Present and Forecasting the Future."