What Davido Says About Wedding Plans With Chioma
Nigerian Musician Super star Davido has shared plans to officially tie the knot with his long time girlfriend, Chioma Rowlands.
The News Agency of Nigeria (NAN) reports that the 27-year-old singer had just concluded an introduction ceremony with his would be wife's family on Monday.
On photos he shared on his social media handles, the celebrity said 2020 was the anticipated year for the big events, calling on friends and family to get ready.

He confirmed all pictures and information shared online recently in an interview with Beat FM, saying 2020 is the year for sure.
"We have not started all that plans yet. 2020 is the year for sure", the singer said.
Meanwhile, he has also addressed rumours that his bride to be was pregnant asking Nigerians to be patient.
"Wait and see now," he said.
Despite all attempts on him to confirm or debunk the rumors, an excited Davido explained.
This one is special". (NAN)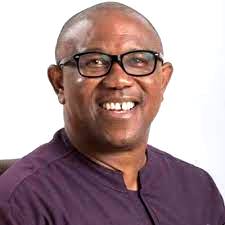 Presidential candidate of Labour Party (LP), Mr Peter Obi has asked Nigerians to hold him accountable if a new Nigeria fails to emerge with him as president.
Obi threw the challenge in Abakaliki on Friday at his campaign rally.
He pledged to reform Nigeria back from consumption to production.
The LP candidate assured that the country would be restored when most qualified candidates with character, trust and competence were elected.

He maintained that the 2023 general elections must be based on character and not on or and tribe.
"We will offer you a new Nigeria and also secure and unite the country.
"Let no one deceive you with religion or tell you it is their turn. Just vote people that understand governance.
"I am not contesting as an Igbo man, a south-easterner, but as a Nigerian who is most qualified and competent to revive the country,'' Obi said.
He commended the people of Ebonyi for their solidarity and support for the Labour Party.
He urged the electorate to vote for Mr Edward Nkwegu, the gubernatorial candidate of LP in Ebonyi to build a better nation.
In his remarks, National Chairman of Labour Party, Mr Julius Abure, appreciated the people of Ebonyi for their show of solidarity, support and commitment to the party.
Abure said the LP would produce most intelligent and credible candidates to fight poverty and insecurity in the country. (NAN)
From David Torough, Makurdi
Rev. Fr. Hyacinth Alia has again, won the gubernatorial primary rerun election conducted by the Sen. Bashir Lado led rerun committee.
Alia polled a total number of 219,002 to defeat 12 other aspirants to emerge winner.
Recall, that the court of appeal sitting in Makurdi while delivering judgement in a case filed by one of the gubernatorial aspirants, Prof.

Terhemba Shija directed the party to conduct a primary re-run election in eleven(11) local government areas of the state.
While announcing the result at the APC Secretariat Makurdi, which also served as the collation Centre for the rerun, Sen. Lado, Chairman of Benue State Rerun Election Committee stated that the primary election rerun which was won by Rev. Fr. Dr. Hyacinth Alia was not only free, fair and credible but represented the wishes of APC members in Benue State.
Chairman of the party in the State, Comrade Augustine Agada while commending APC members in the state for a peaceful primary election, thanked them for their show of maturity during the rerun and termed the results of the election as no victor no vanquish, explaining that the winner in the election is not only Fr. Alia but for the entire Benue APC family.
In a good will message, Amb. Prof. Stephen Ugba who spoke on behalf of party Stakeholders, commended Benue APC for a successful exercise and called on all those who participated in the primary election to see themselves as winners.
The party immediately after the declaration of results went into a Special Congress to ratify the primary elections.
The Congress unanimously ratified and adopted Rev. Fr. Dr Hyacinth Alia as the candidate of APC Benue state for the position of governor.
The Special Congress was attended by members of the State Executive Committee of the party, Critical Stakeholders, teeming members of the APC in Benue state and members of the press.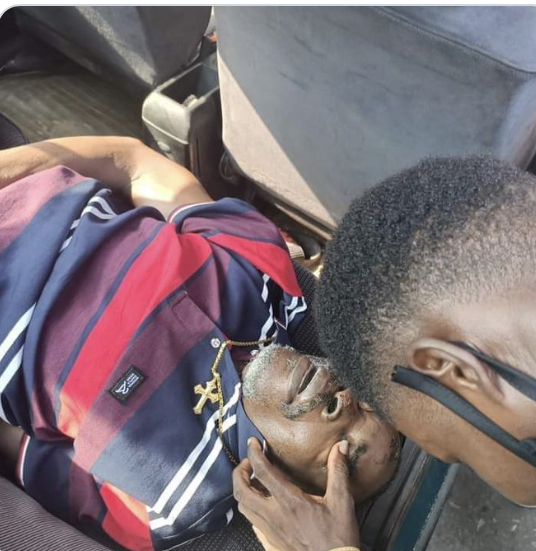 Man has allegedly slumped and died in front of a branch of the First City Monument Bank at Ikwerre Road, Mile 1, Rivers Stateon Tuesday.
The man's death, according, to a Twitter user, Dokubo, Kenneth Promise #EndSARS, who posted it on his Twitter handle @dokubo_kenneth, was due to frustration resulting from hostile treatment meted out on him by the customer service officials of the bank.

According to the report, the man (whose name was withheld) had been trying to withdraw money but could not, as the bank asked him to do an affidavit in order to have access to his money.
Dokubo further said the victim went with his next of kin to the bank as judicial workers had been on strike, jeopardising any process of swearing an affidavit.
Man dies at @MyFCMB in Port Harcourt due to frustration and unfriendly treatment by the customer service attendants of a bank," Dokubo tweeted.
The man was said to have been vomiting and begging having been in the queue for five hours before he collapsed and died.
"An eyewitness at the scene of the incident disclosed that a man who hails from Asari-Toru Local Government Area of Rivers State, a customer of (First City Monument Bank) FCMB died in front of the bank.
"He was refused access to his own money since Friday even when he came with his next of kin. He was asked to go to the court to get an affidavit knowing the court is not in session.
"Narrating the event, she added, 'The man was vomiting and at the same time begging for him to have access to his own money yet he was denied. After he was left unattended to for more than 5 hours, he just died now a few minutes ago at FCMB, Education Bus Stop, Ikwerre Road, Mile 1, she said,'" Dokubo reported on Twitter.