What Davido Says About Wedding Plans With Chioma
Nigerian Musician Super star Davido has shared plans to officially tie the knot with his long time girlfriend, Chioma Rowlands.
The News Agency of Nigeria (NAN) reports that the 27-year-old singer had just concluded an introduction ceremony with his would be wife's family on Monday.
On photos he shared on his social media handles, the celebrity said 2020 was the anticipated year for the big events, calling on friends and family to get ready.

He confirmed all pictures and information shared online recently in an interview with Beat FM, saying 2020 is the year for sure.
"We have not started all that plans yet. 2020 is the year for sure", the singer said.
Meanwhile, he has also addressed rumours that his bride to be was pregnant asking Nigerians to be patient.
"Wait and see now," he said.
Despite all attempts on him to confirm or debunk the rumors, an excited Davido explained.
This one is special". (NAN)
2022 World Ocean Day: Revisiting Harmful Practices in Our Maritime Environment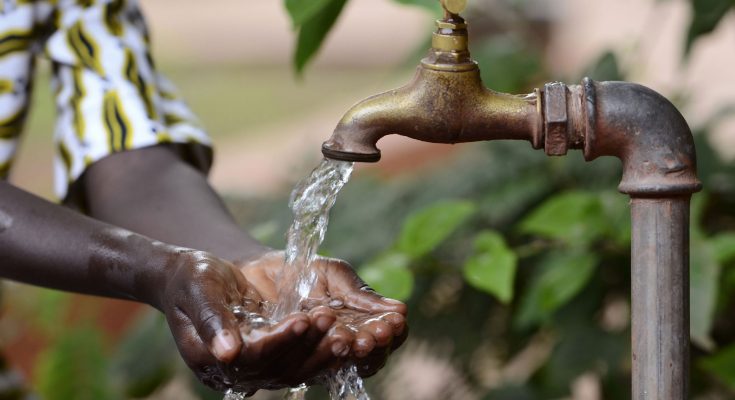 Dianabasi Effiong writes that the 2022 World Ocean Day may have come and gone, however, the significance of this annual United Nations Day should be lost on the world. As António Guterres, UN Secretary General observed, achieving the Sustainable Development Goals (SDGs) and the objectives of the Paris Agreement on climate change, call for urgent need for collective action to revitalise the ocean and finding a new balance in humanity's relationship with the marine environment.

The 2022 World Ocean Day, themed: "Revitalisation and Collective Action for the Ocean", was celebrated on June 8 in some of Nigeria's littoral states to raise awareness on the plight of oceans and the marine ecosystems they support.
Prescribing solutions to acts that inhibit beneficial relationship between man, his environment and the oceans, the UN Secretary-General, António Guterres, sets the tone, highlighting the importance of the oceans to the ecosystem.
He states: "It is time to realise that, to achieve the Sustainable Development Goals (SDGs) and the objectives of the Paris Agreement on climate change, we urgently need collective action to revitalise the ocean, finding a new balance in our relationship with the marine environment.''
The ocean, which transcends more than 70 per cent of the planet, remains humanity's life source, sustenance and support base for every other organism globally
By producing no less than 50 per cent of the oxygen on planet, the ocean is home to most of the earth's biodiversity; the main source of protein for more than a billion people around the world.
It is importance to our economy with an estimated 40 million people expected to be employed by ocean-based industries by 2030.
The ocean needs support in many ways; we can nourish the ocean, which we so much rely on, for it to continue to give us our needs.
In Nigeria, for instance, and countries with the Atlantic Ocean as their maritime domain, threats abound.
The African Atlantic coast is continually threatened by insecurity, smuggling, terrorism, transnational organised crime, maritime piracy, acute environmental challenges and their consequences on food security and humanity
However, the Federal Government assures of its resolve to ensure a peaceful maritime environment within its capabilities in collaboration with other countries.
Nigeria's Minister of Foreign Affairs, Mr Geoffrey Onyeama, restates President Muhammadu Buhari administration's resolve, in consonance with 22 other African Atlantic Countries, to drive peace, stability, security and shared prosperity in the ocean's coastal area.
Onyeama asserts the commitment while speaking with the News Agency of Nigeria (NAN) in Rabat, Morocco, on the sideline of his presentation on the First Ministerial Conference of African Atlantic States in Rabat.
"We are going to set up the supporting framework for it. We are going to set up focal points, first of all in the ministry and then we will call an inter-ministerial meeting to then have a larger framework for cooperation.
"This will be done so that Nigeria's involvement is institutionalised and made very clear and very concrete in terms of cooperating and charting a roadmap with the other countries,'' he said.
The Kingdom of Morocco initiates the dialogue among the 23 countries along the Atlantic coast to tackle the threats and revive the resources of the area for shared prosperity.
The countries bordering the Atlantic include: Nigeria, Morocco, Mauritania, Senegal, Gambia, Cape Verde, Guinea, Guinea Bissau, Sierra Leone, Liberia, Côte d'Ivoire, Ghana, Togo, Benin and Cameroon.
Others are Sao Tome and Principe, Equatorial Guinea, Gabon, Congo Brazzaville, Democratic Republic of the Congo, Angola, Namibia and South Africa.
Similarly, Mr Akanbi Williams, Director, International Ocean Institute (IOI) in Nigeria, says Nigeria is promoting education, training and research to enhance the peaceful use of ocean space.
According to him, IOI- Nigeria has been promoting current issues in ocean governance including Blue Economy, Ocean Acidification, Climate Change, Food Security and Sustainable Trade, among others.
He says: "We are committed to creating awareness on issues such as marine pollution, oil pollution, over fishing and deep ocean mining.
"One of our major activities is the facilitation of Ocean literacy programmes through the education of the populace, especially students on the richness of the ocean and the need for its conservation.''
He says the IOI-Nigeria operates at the Nigerian Institute of Oceanography and Marine Research (NIOMR) with a number of staff and volunteer experts working towards these goals.
Also, an environmental rights focused organisation, Health of Mother Earth Foundation (HOMEF), calls for unified efforts by stakeholders to conserve and preserve water bodies and their biodiversity.
Its Director, Dr Nnimmo Bassey, at the 2022 World Ocean Day in Yenagoa, Bayelsa, says polluting the ocean is a direct threat to humanity, adding that intensified and collective actions be made to conserve and preserve the oceans.
He says it is obvious that industrial fishing, offshore exploration and exploitation, dumping of waste offshore and similar activities are the major drivers of pollutions and aquatic ecosystems destruction.
"We can only thrive when our oceans thrive. Polluting the ocean is a direct threat to humanity and polluters must not be allowed to divest without first accounting for their environmental sins,'' Bassey says.
"It is necessary for citizens to have sober reflections on the state of oceans, seas, rivers and creeks as the world marked the 2022 ocean day.
"It is particularly important that individuals and local communities who have lived in harmony with these water bodies be recognised, supported, and learned from.
"Today, we mark the World Ocean Day from the banks of the river at Ogulagha community, Delta State, Nigeria.
"It is a day for dialogue with fishers and community people whose connection with the ocean, rivers, and creeks around them goes beyond livelihoods,'' he states.
According to Bassey, the degraded condition of the community is a sad commentary on the despoliation of the Niger Delta and the Gulf of Guinea by oil exploration and exploitation.
He said: "Like many other extractive communities of the Niger Delta, Ogulagha community is incessantly impacted by oil spills and waste dumps that threaten not only the aquatic ecosystem but also the survival of the people.''
Stakeholders and participants who marked the day in Port Harcourt also call for the protection of the ocean from all forms of threats, including oil pollution, plastics and every other form of wastes discharged daily into the ocean.
The Energy and Maritime Reporters (EMR) members of the Nigerian Union of Journalists in Port Harcourt, who organised the event to mark the day, expressed their regrets that the ocean was constantly threatened by the actions of man.
Dr Emi Membere-Otaji, the Chairman of Elschon Nigeria Limited, an oil servicing firm, restates at the occasion that about 90 per cent of global trade was through the oceans which also harbours all manner of plants and animals.
Membere-Otaji at the occassion, institues an award in Ocean Reporting, urging the media to drive efforts to protect the ocean.
He said: "There is energy and extractive industries going on in the oceans; largest quantities of oil are extracted in the waters and oceans.
"Nobody will tell your story for you, if you don't. The Niger Delta is about the ocean and there is a lot to be said about this. We must tell our story
"I grew up in the Buguma waterfronts and related with the water very much. Life there is connected with water. My compound is the Otaji compound which is at the waterfront of Buguma.''
He also highlights some loathly cultural practices in the maritime environment.
"`There are many bad cultural practices such as discharging waste into the water.
"In fact, we use refuse to fight erosion, to stop the steady encroachment of the water into the community.
"There is a balance in the ocean such as carbon dioxide, oxygen, etc. When imbalance occurs through pollution and other forces, it creates climate imbalance and climate change. Gas flare is one of such agents of oceanic imbalance.''
Similarly, Ms Solari Inko-Tariah, the Intergovernmental Oceanographic Commission Focal Point for Ocean Literacy in Nigeria, urges everyone to be ocean literate to restore and conserve it for the present and future generations.
Inko-Tariah says there is need to revive what she calls "the declining state of the ocean health.
"We seem to be taking from the oceans than is required. Balance is needed. The ocean gives more than 50 per cent of the oxygen required by man. Let us be careful in exploiting and polluting the waters (Ocean).
"Understanding the influence of the ocean is key. Understand the link between the ocean and the society, the human community. Niger Delta people are yet to know the importance of the ocean,'' she said.
Also, the South-South Zonal Coordinator, Nigerian Export Promotions Council, Mr Joe Itah, says the ocean remains very important in export promotions.
"The ocean is the main passage for export of goods and international trade. We operate a value chain system where one thing connects with the other. We appeal that all hands must be on deck to boost export trade.''
The Chairman, Energy and Maritime Reporters' Corps, Mr Martins Giadom, says the event is for maritime reporters and other journalists in Port Harcourt to interact with industry players to set an agenda for maritime sector reporting in the Niger Delta.
"EMR is our own attempt to create a specialisation in journalism practice in the Niger Delta.
"We sit in the hub of oil and gas industry and stand at the gateway to the ocean through the Gulf of Guinea, yet, we hardly lead in the narrative and coverage of the two critical sectors that carry Nigeria on their shoulders."
Also, Chief Ernest Chinwo, the Chairman of the occasion and General Manager, Rivers State Newspaper Corporation, urges journalists to firmly establish their presence in reporting the maritime, oil, gas and environment sector.
"We must say no to playing second fiddle in this area of journalism. We have not taken advantage of the environment, oil, gas sector to align our practice to this critical sector that is very huge.
"We should create a viable organisation, open a website on this sector to feed the world. We can earn from it because the world would see us as experts here.
"Let this conference not end here. The world is waiting for our coverage of the two subsectors, oil, gas, maritime,'' Chinwo says.
In summary, the ocean has the capacity to `…Take You Down' (drowning), in tune with the lyrics of the global music great, Gregory Abott, in his 1986 platinum single debut album, `Shake You Down'.
It also possesses the wherewithal to `…Give You All the Loving You Need' (maritime resource). Let us, therefore, protect the oceans. (NANFeatures)
Nigeria Discovers High Grade Lithium Mineral, Says Geological Survey Agency

The Nigerian Geological Survey Agency (NGSA) said high grade of lithium mineral had been discovered in Nigeria.
Director-General of NGSA, Dr Abdulrazaq Garba, made this known, while briefing newsmen on mineral exploration activities yesterday in Abuja.
Garba said that Nigeria had discovered a critical high grade lithium that investors were currently eager to pay humongous amount for.

Lithium is an element valuable for the production of glass, aluminum products, batteries that recharge mobile phones, laptops, digital cameras and electric vehicles.
"Nigeria lithium is hot cake now, the mineral was discovered in Kwara by National Integrated Mineral Exploration Project (NIMEP) during exploration and we did investigation and came up with analysis and discovered that Nigeria lithium is of high grade.
"High grade in the sense that the standard worldwide for even exploration and mining starts from 0.
4 per cent lithium oxide but when we started exploration and mining, we saw one per cent up to 13 per cent lithium oxide content.
" Another advantage of Nigeria lithium is hard rock lithium found and that is what investors are looking out for worldwide
" We even heard discussion with some private companies with mining licences in Nigeria and they conducted test on the lithium and we also collaborated with Canada on that too," he said.
He said that all data received from NIMEP were quite exciting and would boost the economy.
NIMEP is a hallmark project that provides reliable geo-sciences information needed by investors to make the right mining investment decisions in Nigeria.
He said that a track of mineralisation almost two to 10 km was discovered close to Abuja, adding that resource evaluation was conducted on the area and anomolous gold, lead and silver were discovered with Tungsten.
"Gold mineralisation found there has high content of tungsten which is used as an additive exploration of steel, therefore, any company mining there will be mining gold associated with lead, silver and tungsten.
Garba said that many companies both local and international investors were willing to pay any amount for the data.
He said that pronouncement would be made soon on companies that had shown interest on those data.
"What we do is that we don't sell data, we concession the area through the Nigeria Mining Cadastre Office (NMCO), so interested investors can get licence and data and take it to the next level.
"These are the things we are looking at and working on to ensure that the data we generate are useful to investors. (NAN)
FCT Residents should Expect more Clean ups, Demolitions-Attah
Ikahro Attah is the Senior Special Assistant on Monitoring, Inspection and Enforcement to FCT Minister and a journalist. In this interview with Laide Akinboade, he speaks on the renewed demolition exercise of illegal structures in Abuja and other efforts of FCT Administration to uphold Abuja as a modern city
Give us the brief history of how the renewed vigour in cleaning up Abuja and enforcement of its Master plan all began again?
My history of enforcement is something I never planned or expected.

It started on September 18, 2019. I was one of the journalists covering the State House, I had approached the FCT Minister Malam Muhammad Bello, for questions on gridlock on Nyanya -Keffi Road and he told me to come and see him on the 19th of September, I went there to get exclusive interview.
To my shock the Minister announced, he wanted to form a traffic management team, I saw men in uniform around his office. He said he want to form the team to address problem of traffic in Abuja – Keffi Road and I was standing by he said, "You journalist, you are the chairman of the task force on the Abuja FCT Traffic management team.
Many thanks to those who had to encourage me, I know the job could have been done without me. But after the success recorded in Abuja -Keffi
Road, the Minister had to move me to Dutse-Alhaji Road.
Then when Covid-19 came I was so happy because I thought I was going to rest, because the stress of traffic work was so heavy. But during COVID-19 pandemic, the burden of enforcement was so heavy that we had to do heavy enforcement work. Shortly after that the appointment came as Senior Special Assistant to FCT Minister on Monitoring, Inspection and Enforcement.
How long have you been on enforcement?
I have been doing enforcement work since September 19th, 2019, about three years ago.
What prompted you to accept the appointment from Minister?
What prompted me was the series of activities. Largely the former FCT Minister, Bala Muhammad, had always told me and other journalists that we shouldn't limit ourselves to be only Senior Assistant, Media alone, or Chief Press Secretary but as a journalist we should be ready to do anything, we should be ready to do anything outside our purview. But the day the Minister announced my appointment I was shocked but he already believed in me with all the men in uniform that were there . And when we went to see the former FCT Police commander, Bala Ciroma, he encouraged me and told me I can do the job. Even the former FCT Permanent Secretary, Ohaa also said I can do the job, it seems as if all the people around me believe I can do the job but I am the only person that was a bit worried and wondering how can I metamorphose from being a journalist to an enforcement officer. From that point since everyone believed in me, I had to believe in myself very quickly.
I went out and I discovered we were getting results and getting good results . Although there are knocks here and there but that is normal in enforcement.
How many clean ups have you done in the last three years?
I don't have the precise number. We done traffic management team where we had to clean up Nyanya Market area, cleanup Dutse Alhaji Market area and Maitama Market in Kubwa area.
Later we went for Covid-19 enforcement even within we removed some night clubs, we removed some "Gida drama" and we came to some areas where we had to do demolition. It is what we do everyday. I don't think I can count. They are so many.
On the clean up, what more should Abuja residents expect?
They should expect more clean ups everywhere. Kuje is an area we are coming, "pantakers," Apo, Dutse Market, is very much there, Nyanya straight to Karchi, the Airport Road is one area that is very dear to the Minister of FCT. 
The entire Airport Road is very dear to the Minister and he has asked us to constantly go there especially some of the indigenous villages to remove squatters there, we have done Zamani Village but we have not finished. We have babanbola, (cart pushing waste collectors), we have them across the city, we need to smoke them out and removed them. They are enormous.
What are your challenges?
Our major challenges are sometimes attacks. We come under attacks and sometimes our team members are injured. I can always tell them in enforcement if you are not under attack then you are not doing enforcement. If people don't confront you, you are not doing enforcement, may be you are just playing around. There is the issue of personnel. We need more personnel , because you must overwhelm the crowd. The FCTA is funding us now but if they can do more funding it will allow us do very much more .
The main issue here is the fact that we get knocks from people. But it is normal and we are getting use to them. The knocks beat us into shape.
In all your clean ups, which one will its memory linger in you for a long time?
The one attack I will never forget is the one at Luigu. The one that would stay with me for a long time is the Mpape clean up because Mpape people were almost 100 per cent certain that we cannot have access to their community. I really find it worrisome they said during el-Rufai, Mpape didn't witness a single bulldozer activity. There was so much talk about Mpape and it will stay very long in me because we were able to dimistify that belief that government never comes to Mpape with machine to do demolition but we came. Someone once told me what government cannot do, is what government is not willing to do. Government can do so much if they want to do.
What message do you have for people buying, building, selling illegal land?
If you build or buy illegal land from chiefs and others, it would be removed, even if it is not by us but by others in future. There is certainty that someone who will come and do the purging. Even if we don't do it someone will do it
As SSA on Enforcement to the Minister, what is your vision?
I have keyed into the vision of FCT Minister. We will rid the city of illegality, squatters settlements and get babanbola out of Abuja because they are wrecking havoc.
What do you think can be done to permanently rid Abuja of illegalities in erection of structures?
The permanent thing to be done to stop illegality is for the work to be done every day. There is no permanent solution even in the United States, China, you must permanently be doing the job every day. There is no permanent solution to get rid of illegality. The removal of illegality has to be permanent. Remove them so that the people would have it in mind that enforcement is on and then you kill illegality.
Where you are looking for a permanent solution and sit in the office and be pushing file out, will not work. The permanent solution is for you to tackle it everyday.
As the Rainy Season kicks in, how do you intend to prevent flooding again it this year in the FCT?
We have removed some structures and we are going to be removing more structures. We will be engaging more the FCT Minister, the FCDA Executive Secretary, Engr. Shehu Hadi, Director Development Control, Muktar Galadima, we are all discussing where we can use both planning solution like demolition, restoring the master plan as well as engineering solution by creating more pathway for water to pass in districts like Lokogoma, Trademore Estate and so many others. So that we can get urban water to quickly flow out so that it won't flood houses or wreck havoc in the communities.
Traffic on Nyanya -Keffi Road, what is the way out? We have been working. The first thing we did was to remove Nyanya Market off the main road. Those days on Wednesdays which is the market day, nobody going to that axis can walk freely, everyone closes from the office on time because the road would be clogged but now we have pushed the market away from the main road.
On a market day now, the clogging has reduced. We are hoping that soon we will be able to push all of them from the road and free the entire market stretch there and no more trading in that area, while the Ministry of Works is working on the road expansion. There is also the problem of roadside trading that we are still removing, sadly the issue of Abacha Road entry point where some people are selling. We have told the Nassarawa State government to get them off. Once Abacha Road blocks, it stretches almost to Nyanya Bridge, that shows we are heavily connected.
What advise do you have concerning illegalities in Abuja?
Abuja is a project and it is a big project for everyone of us and we all must key in and be committed. Residents must not allow illegalities, they shouldn't encourage "babanbola." Let us follow the rules.
What is it about "babanbola"(cart pushing waste collectors)?We are going after them massively because what should have been a beautiful business of waste collection and recycling has turned to be very dangerous criminals business, where criminals hide in the dumps, they go with daggers, knife, and all dangerous weapons.
We are going after them strongly, they must purge themselves. The criminal element must leave. Any community where "babanbola" gather, there is massive stealing and people are being attacked daily. Those are the ones we are targeting and we are going to purge them out.