Why I Must Give Quality Representation – Sen. Balogun
From Dele Ogunyemi, Ibadan
The senator representing Oyo South Senatorial District, Kolawole Balogun, said he will give quality representation even if it requires sacrificing his personal comfort.
He told newsmen in Ibadan yesterday that it had become imperative for him to perform as a reward for his constituents' support and to show appreciation to God who made his victory possible.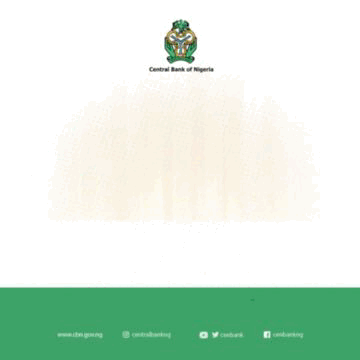 It would be recalled that Balogun was Commissioner for Commerce during the administration of former Gov.
Adebayo Alao-Akala.
He defeated the immediate past governor, Sen.
Abiola Ajimobi, in the last general elections to emerge senator.
"I don't have any choice than to perform, even if it requires sacrificing my personal comfort. I just have to perform because my mandate was by the grace of God.
"When I heard people saying that someone has been bragging to take my mandate from me, I giggle. No one will take what does not belong to him or her when he or she is not an armed robber," he said.
He assured the people of his senatorial district that he would give his best and ensure that he pushed into the budget projects that were needed by them.
He called for the restructuring of the nation's security architecture, saying there was an urgent need for the establishment of state and community police.
Balogun said that the country was too big to operate only a central policing system, promising to encourage this through legislative backing.
The senator said that he had co-sponsored some motions since the inauguration of the Ninth National Assembly, adding he had commenced discussions with SMEDAN, Bank of Industry (BoI) and Bank of Agriculture for loans for artisans and farmers.
"I'm working with SMEDAN and BoI to make loan facilities available for our traders as well as artisans. I've also held a meeting with the Bank of Agriculture to secure loans for our farmers too.
"We are also looking toward training them on various vocations and business management skills so that whatever loan they take will be judiciously used," he said.
The lawmaker expressed discomfort with the usual distribution of motorcycles and other equipment to empower people, saying many beneficiaries of such items ended up selling them.
He assured the people of his senatorial district and the state in general that he would do all within his capacity to represent them well as well as complement the efforts of Gov. Seyi Makinde in transforming the state.
"I am happy with the turn of events at the state level in terms of good governance. I am happy that Gov. Makinde is turning things around for good.
"Civil servants now get their salaries on the 25th of every month for the first time in a long while.
" I'm told that pensioners are now being paid. I can also see the determination of the governor in improving on infrastructural development.
"I know the governor is willing to do all that is required to create an enabling environment for businesses to thrive. This is indeed a new dawn in Oyo State.
Release of Chicago Documents Stirs Uproar, Stereotypes, Sarcasm
By Ben Atonko, Abuja
The release of documents by the Chicago State University (CSU) to clear doubts on President Bola Tinubu's certificates on Monday has caused huge public uproar in Nigeria.
Lawyers and social media users are particularly agog with different views.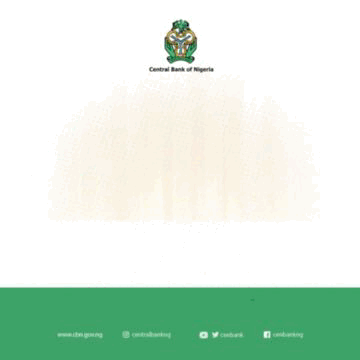 While some call it a disgrace to President Tinubu, some say it is a dashed hope for the presidential candidate of the Peoples Democratic Party (PDP), Atiku Abubakar.
The documents contained Tinubu's admission records, and a letter dated 27 June 2022 confirming that he attended the university from August 1977 to June 1979 majoring in Accounting.
The letter said Tinubu was awarded Bachelor of Science in Business Administration with Honours on 22 June 1979. CSU released the school documents to Abubakar.
In his reaction, a Senior Advocate of Nigeria (SAN), Wahab Shittu said Abubakar's case against President Tinubu in the February 25 election may have collapsed completely.
Shittu is of opinion that the release of Tinubu's educational results as ordered by Justice Nancy Maldonado of the Northern District of Illinois Court, USA, does not alter the likely outcome of the case.
A subpoena was issued after a federal judge in the United States ordered the university to turn over records pertaining to Tinubu's time there in the late 1970s.
Tinubu has been accused by Abubakar of falsifying his academic credentials.
Abubakar alleges in court that the documents showing that Tinubu graduated from CSU in 1979 are not authentic and that is grounds to nullify Tinubu's election victory.
His application sought four categories of documents from CSU, which confirmed Tinubu's graduation in 1979 with a bachelor's degree in Business Administration.
Following the release of the documents, Shittu said aside from the fact that CSU exists, there is proof that President Tinubu attended the institution, stressing that his claim is not a fabrication.
He said, "The constitutional requirements for qualification to aspire for the presidency is at least school certificate level or its equivalent. The three diplomas issued by the university satisfy this requirement."
He noted that the university has not denied issuing the certificate issued to the president in 1979 adding that "the school merely says it does not keep duplicate copies of issued certificates.
Similarly, a former Minister of Aviation, Osita Chidoka in an essay entitled "The US Court Proceedings on Order Directing Discovery from Chicago State University: A National Embarrassment" maintained that however the certificate matter ends, Nigeria has been disgraced.
Chidoka is a staunch member of PDP.
He wrote, "The decision of the District Court and the whole proceedings is not a moment of triumphalism but a sober moment of introspection. It is a moment when as a nation we ask ourselves:
"What are our national values? Who or which institution should have ordered the full investigation of the questionable certificate?
"If the certificate is not forged, the president should conduct a wide-ranging reorganisation of our national security system for failure to save the country from this needless embarrassment and reputational damage.
"If and that is a big if, the certificate is forged, President Tinubu should resign immediately. It is not a legal matter but a national honour and moral issue.
"If he does not, the National Assembly should do the needful to restore our dignity as a people. I also expect the Supreme Court to rise to the occasion and restore order to our electoral process.
"On either count, the National Assembly should start a constitutional amendment process to end all election judicial challenges before the assumption of office of all elected persons at all levels.
"The bold challenge of President Tinubu by HE Abubakar Atiku in the US is the most prominent sign of state failure.
"It is depressing but maybe it is an inflection point to alter the character of the Nigerian state to live up to the words of the second stanza of our old national anthem."
Social media users also take opposing position, espousing that which suits their narration.
X formerly Twitter and Facebook have been buzzling since. Users lace their comments with stereotypes, sarcasm and abuses.
Tinubu Nominates el-Rufai's Replacement, Two Others for Ministerial Positions
By Ben Atonko, Abuja
President Bola Tinubu on Tuesday sent names of three new ministerial nominees to the Senate for confirmation.
The names were conveyed in a letter read by the Senate President, Godswill Akpabio at plenary.
Among them is Balarabe Abbas Musa who takes the place of the former governor of Kaduna State Nasir Ahmed el-Rufai.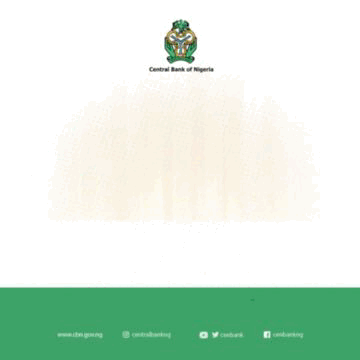 El-Rufai's confirmation was stood down in August following petitions against him.
Musa's name was read in the senate alongside Dr Jamila Bio Ibrahim and Ayodele Olawande as Minister for Environment, Minister of Youths and Minister of State for Youths respectively.
Musa's nomination sealed the hope of el-Rufai being in the cabinet of President Tinubu.
Born in Zaria, Kaduna State in 1958, Musa who served as a public servant and member of the Kaduna Transition Committee.
He was a lecturer at the Administrative Staff College, Lagos and later Secretary to the Kaduna State Government.
Ibrahim who is a medical doctor served as the Senior Special Assistant to the Kwara State Governor on Sustainable Development Goals (SDGs).
Olawande was Special Adviser to the President on Innovation from 2019 to 2023.
A couple of petitions including those sent by Senator Sunday Karimi (APC Kogi West) were presented against el-Rufai during the screening in August.
After El-Rufai's presentation in the senate, the lawmaker stood up and told the red chamber that he had a petition against the former governor bothering on insecurity in southern Kaduna while el-Rufai was governor.
He said, "Your performance in any office you find yourself in the country has been outstanding.
"In the Bureau of Public Enterprises, your record is there. In FCT as a minister, your record is there; and as two-time governor of Kaduna state, you did well.
"And I think that the petition has to be considered in this screening exercise."
Karimi then proceeded to lay the petition before Jibrin Barau, the Deputy Senate President who was presiding over the screening exercise at the time.
Barau in response said, "I don't know if you followed the normal process, but this is the opportunity for nominees to explain and showcase themselves. Later we will come to confirmation and approval."
Other senators commended el-Rufai, noting that the former governor is competent enough to be a minister.
Also the lawmaker representing Kaduna North, Ibrahim Kalid said he and his two colleagues from the state, as well as all the residents were in support of el-Rufai's nomination as minister.
If the trio is confirmed, the number of cabinet ministers in the Tinubu administration will rise to 48.
SDP urges President Tinubu, IG to call Kogi CP to order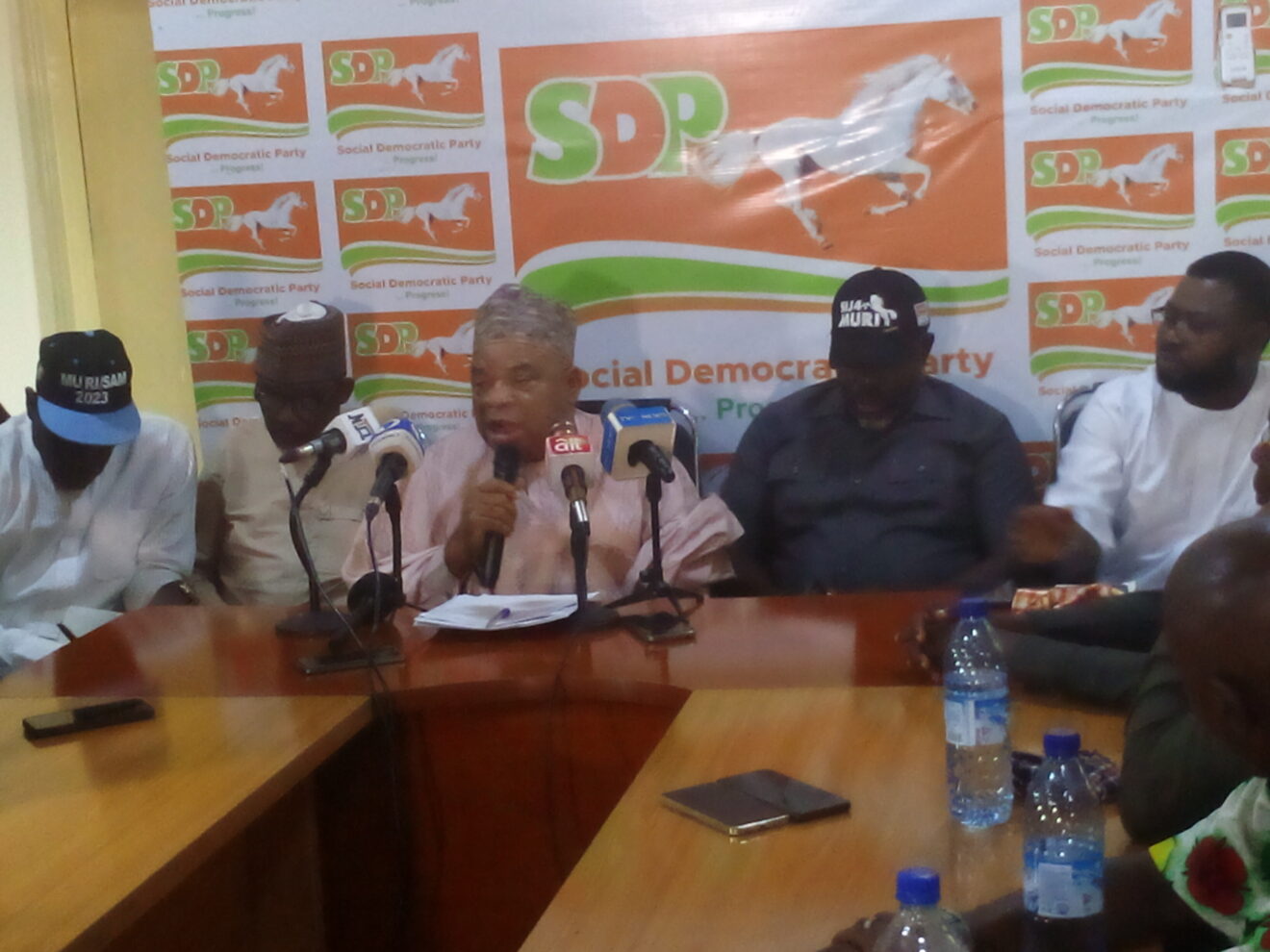 The Social Democratic Party (SDP) on Tuesday urged President Bola Tinubu and the Inspector General of Police (IG) to call the Kogi Commissioner of police (CP) to order over his attitude towards its governorship candidate.
The Chairman, SDP Campaign Council, Kogi East, Mr Hassan Yakubu, made the call during a press conference in Lokoja.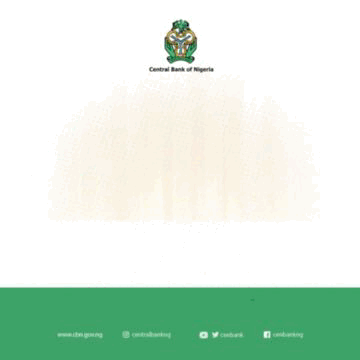 Yakubu said recent remarks by the CP, Onuoha Bethrand, were incriminating against the party and its governorship candidate, Alhaji Muritala Ajaka.
He said the situation became more worrisome when the CP claimed that SDP's rally of Sept.
29 was without police permission, and that Ajaka had refused to honour invitations for discussion and was causing crises in the state.
"As a party, we are neither comfortable nor happy with such a blanket statement of lies and indictment coming from an institution that is supposed to be neutral.
"But what the public should know is that we had police and DSS approvals for the rally at Koton Karfe, where opposition party's thugs attacked us and ended up killing one of their own.
"There are videos on how thugs invaded our campaign venue, destroyed chairs and canopies even at the palace of the traditional ruler our candidate visited.
"But for the state commissioner of police to turn round and accuse our party with emphasis on our candidate is uncalled for.
"We are calling on the president and the IG to call the CP to order because we are no longer safe with his attitude towards us," he said.
According to the campaign council chairman, the party has always been on the defensive side following series of attacks unleashed on its supporters even when "we operate by the rules and Electoral Act."
He said the police must change its attitude towards SDP to enable it participate fully in the Nov. 11 governorship election and emerge victorious considering the pedigree of its candidate.
Yakubu argued that the party was sure of victory at governorship election and described the followership of Ajaka as massive across the state.
The News Agency of Nigeria (NAN) reports that the CP through the Command's Public Relation Officer, SP Williams Ovye-Aya, had issued a press statement on Sunday accusing SDP and its candidate of some infractions in the state.
"For the record, several invitations extended to the SDP and ADC Candidates for interaction and consultation with the Police to shed light, provide explanations and give their own side of the story on Petitions written against them were to no avail.
"His (SDP Candidate's) refusal to deal with the police is undermining peace in the state, has been impeding efforts to stream-line and regulate political activities.
"It has in turn, greatly contributed to the pockets of political violence being witnessed in the State presently. His riding rough-shod and engaging in political brinkmanship and brigandage is an ill-wind that blows no one any good," said the CP.