World Bank Donates $12bn Food Grant to Nigeria, Others
By Tony Obiechina, Abuja
The World Bank said it has disbursed at least $12bn, almost half of which was to Africa, to help beneficiary counties cope with food shortage.
In a report titled "Food Security Update: World Bank Response to Rising Food Insecurity" the Bank noted that domestic food prices remained high all over the world, especially in low and middle income countries.
According to the Bank, following Russia's invasion of Ukraine, trade-related policies imposed by countries have surged, and the global food crisis has been partially made worse by the growing number of food trade restrictions put in place by countries with a goal of increasing domestic supply and reducing prices.
The Bank also said a $30bn relief package, spread over a period of 15 months, including $12bn in new projects, will be rolled out to help counties cope with food insecurity.
According to the report, up to 205 million people are expected to face acute food insecurity and to be in need of urgent assistance in 45 countries.
"World wheat prices fell in January for a third consecutive month; international coarse grain prices remained mostly unchanged; and international rice prices rose at an accelerated pace in January 2023.
"Overall, FAO's analysis indicates that high prices have persisted for the past three months despite some evidence of easing from 2022 peaks in certain countries, with rice price hikes mostly responsible for sustained high cereal prices."
Beyond the fiscal stimulus, the World Bank Group stated it had partnered the G7 Presidency and co-convened the Global Alliance for Food Security, which aimed to catalyse an immediate and concerted response to the unfolding global hunger crisis.
The report added that the alliance had developed the publicly accessible Global Food and Nutrition Security Dashboard, which provided timely information for global and local decision-makers to help improve coordination of the policy and financial response to the food crisis.
Fintiri Pledges Support for Farmers with Modern Inputs, Techniques in Adamawa
Gov. Ahmadu Fintiri of Adamawa has expressed his administration's determination to support farmers with modern agricultural inputs and techniques to boost farming activities in the state.
Fintiri said this on Tuesday in Yola at the Nigeria Integrated Agriculture Activity, 2023 Agricultural Inputs Fair, organised by Feed The Future, a United States Government's Global Hunger and Food Security Initiative.
The programme was being implemented by the International Institute of Tropical Agriculture (IITA) and partners.
It is also part of USAID's contributions to the economic recovery and support to the vulnerable population disenfranchised in the North-East by insurgency and who were being re-engaged into farming activities.
Fintiri, who was represented by his Deputy, Prof. Kaletapwa Farauta, appreciated the conveners of the programme and their partners.
He also expressed his administration's readiness to partner with any government and non-governmental organisation that was ready to contribute its quota to the transformation of agriculture and other human endeavours in the state.
Fintiri urged farmers to ensure that their certified seeds were well stored after harvest.
He appealed to the partners to devise means of providing farmers with good natural fertilisers.
"This is to protect the crops as well as the health of the farmers and the entire citizens against the negative effect of chemical fertilisers," he said.
Chief of Party, Feed the Future Nigeria Integrated Agricultural Activity, Mr Prakash Silwal, said that no fewer than 30,000 farmers had been trained on modern farming techniques.
He noted that the fair was an opportunity for producers of various crops, seeds and food, among others, to sell their products.
Permanent Secretary, Ministry of Agriculture, Mrs Dorathy Augustine, noted that the initiative had impacted positively on the agriculture production in the state.
She said that the improvement was made possible by the awareness raised among farmers on the importance of quality and improved seeds production.
Umar Hamidu, a participant, said that the knowledge acquired on modern farming techniques and improved seedlings had boosted his agricultural activities. (NAN)
Group Seeks Diversion of Fuel Subsidy Withdrawal Proceeds to Agricultural Fund

The Nigeria Young Farmers Network (NYFN) has advised the Federal Government to divert large percentage of funds saved from fuel subsidy withdrawal to National Agricultural Development Fund (NADF).
Dr Abubakar Musa, the National President of the organisation, gave the advice in a statement made available to newsmen in Abuja on Tuesday.
Musa said that this would foster sustainable agricultural practices and support the growth and development of the nation's agricultural sector and enhance food security.
NADF is aimed at giving critical financial support that would facilitate rapid and sustainable growth in various aspects of the nation's agricultural sector for the benefit of all citizens.
NADF signed into law by the immediate past administration has as part of its functions provision of money to support agricultural development taking into consideration food production and food security in all ramifications.
These include crop production, livestock, fisheries, poultry and agro-forestry.
Musa, who said that the Tinubu administration took a bold step to withdraw fuel subsidy, commended the government for the action.
The president, who emphasised the importance of agriculture in the nation's
economy, implored the federal government to invest in its long-term sustainability.
"The diversion of the fuel subsidy payments to the National Agricultural Development Fund will enhance agricultural productivity, promote technological advancements and improve the livelihoods of farmers across the country.
'The funds redirected from subsidies should be allocated to various key initiatives within the agricultural sector.
"These initiatives may include, research and development: investing in research programmes to enhance crop varieties, improve farming techniques and develop
innovative solutions that address agricultural challenges, " he said.
Musa said that diversion of subsidy withdrawal payments to NADF would support agriculture programmes through the provision of financial assistance,
training, and resources to small-scale farmers, to enhance their productivity and ensure sustainable agricultural
practices.
He listed other areas to includes investing in critical agricultural infrastructure such as irrigation systems, rural roads, storage facilities and processing centres to facilitate efficient value chain management and post-harvest losses reduction.
"I emphasise that this diversion of funds does not signify the abandonment of the need to address the concerns and
welfare of the people.
" It is rather, a strategic reallocation of
resources to address the long-term needs of the agricultural sector which ultimately benefits the entire nation.
"We believe that this decision will contribute significantly to the realisation of our agricultural potential, food security, rural
development, and economic diversification, " he said.
Musa further said that it was the collective
responsibility of both government and stakeholders to ensure that Nigeria's agricultural sector thrives,
providing sustainable livelihoods for young farmers and contributing
to the overall economic growth of the country. (NAN)
World Milk Day: Association Advises on Responsible Use of Antibiotics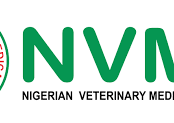 The Nigerian Veterinary Medical Association (NVMA), has advised Nigerians to use antibiotics responsibly in the dairy industry, to prevent production of milk with antibiotic residues.
Dr Gloria Daminabo, National Publicity Secretary of NVMA, stated this in a statement to commemorate the World Milk Day on Friday in Abuja.
Daminabo said responsible use of antibiotics in dairy products or cow, would go a long way in curbing the menace of anti-microbial resistance in the country.
The spokesperson who said the day was to encourage people to drink milk and stay healthy, advocated for safety of milk.
"Milk is known as an important global food. The day is to spread awareness on the challenges of the production and distribution of milk.
"The theme emphasized the industry's commitment to reducing its footprint while providing nutritious food and sustainable livelihoods.
"As we join the world to say enjoy dairy, we also advocate for safe milk,' she said.
Daminabo said the day was set aside to celebrate the dairy industry for feeding humanity.
World milk day is commemorated on June 1 and the theme for 2023 is "Sustainable Dairy"(NAN)