World Contraception Day: NGO Seeks Free Access to Services
By Gom Mirian, Abuja 
Marie Stopes Nigeria has called on Nigerian government at all levels to free up barriers hindering Nigerian women and girls in accessing contraception services in the country.
The Country Director, Marie Stopes international(MSI), Dr.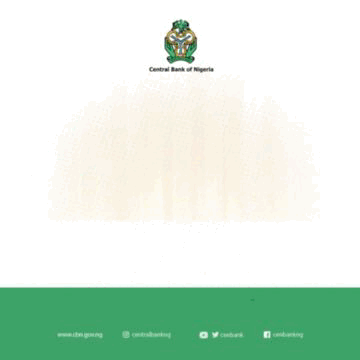 Effiom Nyong Effiom made the call in a statement made available on Thursday to DAILY ASSET in Abuja to commemorate the 2019 World Contraception Day.
According to Effiom, MSI was passionate about contraception and safe abortion services as they were imperative for women to plan their child bearing in order to achieve their set goals in the life.
"Our local teams of professionals are passionate about the work they do in communities across 37 countries. The high-quality services they provide gives a woman the power to choose if and when she has children so that she's free to pursue her plans and dreams for herself and her family".
He however noted that the world contraception Day celebrated every 26th September of the year was to improve awareness to all contraceptive methods to enable Young people to make informed choice on their sexual and reproductive health.
The World contraception Day is an annual day observance to focus international attention on contraception, especially young people's need to access contraceptive and reproductive health information, services and supplies.
It is supported by a coalition of 16 international partners, including Marie Stopes international, and sponsored by Bayer Healthcare.
Bauchi, Gombe, Jigawa move against medical quackery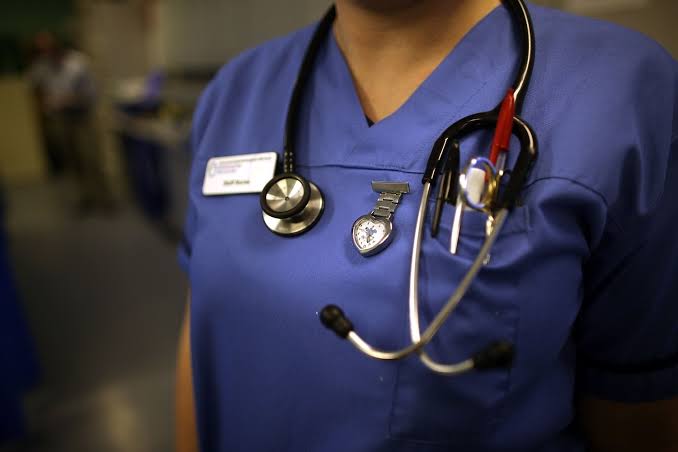 Bauchi, Gombe and Jigawa governments have adopted proactive regulations and monitoring mechanisms to end medical quackery to fasttrack quality healthcare service delivery.
Officials of health agencies and other stakeholders said the measure was imperative to sanitise medical profession, end malpractices and safeguard public health in the respective states.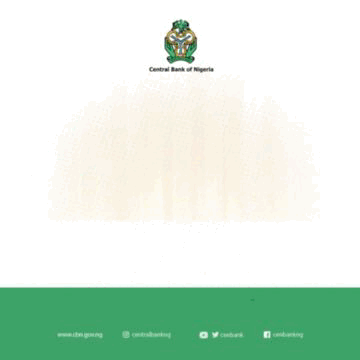 The health experts spoke in separate interviews in Bauchi, Gombe and Dutse while responding to a survey on monitoring and regulation of health facilities by government agencies.
They defined quackery as the practices involving false knowledge of a particular field.
Quacks are found among doctors, nurses and other health personnel.
According to the experts, quackery is one of the major problems bedeviling the Nigeria's health sector in spite of its negative consequences.
They listed some of the negative impacts to include increase maternal and childhood mortality; increase unemployment rate of registered nurses and midwifery, discredit medical and nursing education, poor treatment outcome and weakened healthcare system.
To address the menace, the Nigeria Medical Association (NMA) in Bauchi State, constituted an anti-quackery committee to enhance monitoring of public and private clinics.
The NMA's Secretary, Dr Abdullahi Kabir, said the measure would enhance access to quality healthcare service delivery at the grassroots.
He said the committee was mandated to investigate alleged malpractices and report to the state Ministry of Health for appropriate action.
"The association set up a sub committee saddled with the responsibility to seek public and staff opinion on the operations of private clinics.
"In the event of suspected malpractices or compromise in the services rendered, the committee will investigate and notify the Ministry of Health on the matter.
"The ministry, NMA or the Dental Council will take action. NMA plays an advisory role in monitoring private health facilities," he said.
Kabir warned that erring members of the association found wanton in the course of monitoring or investigation would be sanctioned.
In Gombe, the state government said it only certified registered and licensed medical workers to operate, according to Dr Arnold Abel, Director Medical Services in the state Ministry of Health.
This, he said, was part of proactive measures adopted towards achieving quality healthcare service delivery through sound regulations and monitoring.
He, however, said that state governments were not expected to regulate training and practice of medicine, rather they only construct, equip and provide the requisite manpower needed for health facilities.
"The Gombe government adopted measures to ensure compliance in terms of licensing of medical officers.
"The Medical and Dental Council of Nigeria (MDCN) only regulates the training and practice of medicine in Nigeria, but doesn't have any role whatsoever in the establishment of hospitals.
"However, all doctors practising in the state must renew their licences every year before being granted licences to practice.
"Other health professionals are also required to be licensed by their appropriate regulatory bodies.
"Regulations are necessary for standardisation and supervision to ensure that healthcare bodies and facilities comply with public health policies to enable them to provide safe care to all patients in the health system," he said.
According to Abel, the Private Hospitals Registration and Regulatory Authority (PHRRA) under the Director of Medical Services of the ministry is statutorily responsible for inspecting and granting licences for new private hospitals.
The hospitals, he said, are required to pay the necessary registration fees to the government.
"The PHRRA visits hospitals annually to ensure that they practice in conformity to the laid down regulations, and the Authority has the powers to sanction erring private facilities through suspension and even outright permanent closure (revoke licences)."
In the same vein; the Jigawa Maternal Accountability Forum (JiMAF), has stepped up surveillance activities to enhance accountability and quality service delivery in health facilities in the state.
The JiMAF's Evidence Committee Secretary, Alhaji Isa Mustafa, said the forum established Word Development Committees (WDCs) across the 287 wards, to monitor operations of health facilities across the state.
JiMAF comprises representatives of the civil society organisations, media, development partners and the public sector.
Similarly, the state governor, Umar Namadi during a recent visit to the General Hospital, Dutse, frown at the unbecoming behaviour of some health workers allegedly found selling free drugs meant for women and children.
He said the action sabotaged government's policy on free healthcare for children and lactating mothers.
The governor, who expressed dismay over the poor state of the facility, directed for adequate monitoring and supervision of all health facilities to enhance quality healthcare service delivery in the state.
Reps task health ministry, institutions on mental health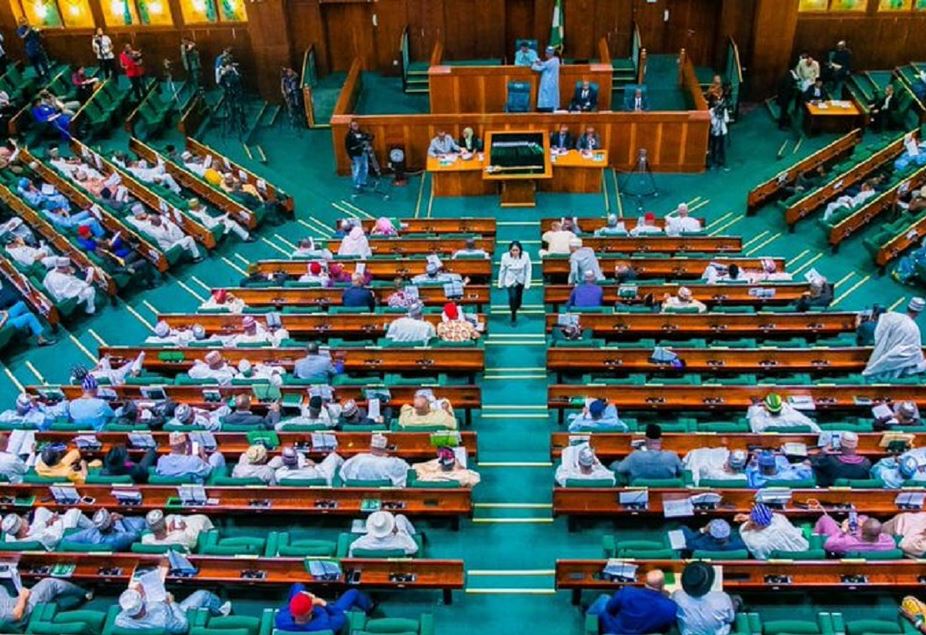 The House of Representatives has urged the Federal Ministry of Health and other health institutes to ensure the establishment of mental health units in their health facilities to curb suicide in the country.
The resolution was sequel to a unanimous adoption of a motion by Rep. Clement Nwachukwu (APGA-Anambra) at plenary on Wednesday.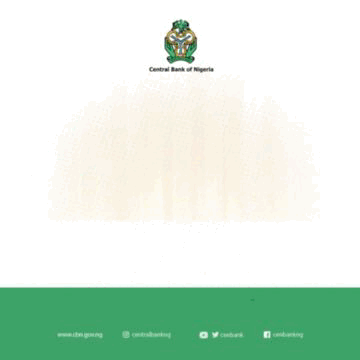 Moving the motion earlier, Nwachukwu said that the primary responsibility of the government was to protect and safeguard the lives of Nigerians as outlined by Section 14(2) (b) of the Constitution.
He said that the section stipulated that the security, safety and welfare of the people of Nigeria should be the primary purpose of the government.
He recalled that on July 12, a teenager took her life after being raped in Oyo, saying that it was one out of many suicide cases underreported and mostly unreported in Nigeria due to social stigmatisation.
Nwachukwu said that there had been media reports on an alarming rise in suicide deaths between 2022 and March 2023.
According to him, suicide is seen as a taboo in most parts of the country and hidden by families due to cultural factors.
He expressed concern that fresh cases of suicide as published in the print media, had a greater proportion of youth as victims.
"In January 13 and 14, Joseph Olona, a 300-level student at Federal University of Technology, Akure (FUTA) and 50-year old Ojo Ogundeji, both committed suicide.
"The risk factors for suicide such as mental health conditions, substance use, access to lethal means, prolonged stress, unemployment, financial crisis and child abuse and neglect pose huge threats to Nigerians.
He regretted that there had not been adequate sensitisation of the provisions of laws and guidelines on how people struggling with mental health problems could receive help.
According to him, campaigns should reduce stigma and ensure the acceptability of the regulations to protect the dignity of people struggling with mental health.
The house, however, urged the Federal Government to tackle all factors responsible for increasing suicide in the country.
The lawmakers tasked the ministry to collaborate with relevant institutions to ensure that research on mental health would be put into practice for evidence-based care to Nigerian citizens.
In his ruling, the Deputy Speaker of the house, Rep. Benjamin Kalu, mandated the Committees on Healthcare Services and Health Institutions to evaluate the implementation of the content of the Mental Health Act.
Kalu also urged them to conduct a need-assessment of the full implementation of the law.
World Heart Day: FG unveils cardiac emergency response devices
The Federal Government on Friday unveiled the Cardiac Emergency Response Box otherwise known as Automated External Defibrillators (AEDs) to respond to heart emergencies such as cardiac arrest.
The Coordinating Minister of Health and Social Welfare, Prof. Ali Pate, inaugurated the three devices in Abuja in commemoration of the 2023 World Heart Day.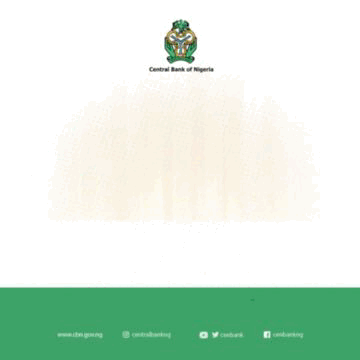 The theme for the celebration is "Use Heart, Know Heart".
The News Agency of Nigeria (NAN) reports that the day is set aside by the Cardiovascular Health Community all over the world to raise awareness about the importance of the heart and promote preventive measures to reduce the global impact and burden of heart diseases.
Pate who was represented by the Minister of State, Dr Tunji Alausa, said that the boxes which were donated by the Nigerian Heart Foundation (NHF) would be deployed at appropriate designated high population areas such as airports.
According to him, AEDs are portable, life-saving medical devices used to revive sudden heart arrest.
Pate said that the heart is one of the vital organs of the body and the engine room responsible for pumping life-sustaining blood to all parts of the body.
He added that the heart needs to be protected against diseases and conditions that would cause it to malfunction.
"Statistics from the World Health Organisation (WHO), shows that Cardiovascular Diseases (CVDs) are the leading Non-Communicable Diseases (NCDs) and are the foremost cause of death globally, taking an estimated 17.9 million lives each year.
"Of these cardiovascular deaths, 85 per cent are due to heart attack and stroke, and over three-quarters occur in low- and middle-income countries.
"The 2018 WHO NCDs Country Profiles show that NCDs accounted for 29 per cent of all deaths in Nigeria with CVDs responsible for 11 per cent of all the NCD deaths.
"The country profile also shows that the risk of dying prematurely from NCDs in Nigeria is 22 per cent.
"Premature mortality in this instance is defined as death occurring between ages 30 and 70 years from any of the common NCDs", he said.
The minister said that although the FMOH is currently in the field conducting National Steps Survey of NCDs, several pockets of studies in Nigeria report various incidence and prevalence of CVDs such as hypertension at prevalence greater than 30 per cent.
He put stroke incidences at 25.9 per 100,000 persons per year between 2000 and 2015; coronary heart disease prevalence at 0.7 per cent and rheumatic heart disease, which is a disease of the socio-economically disadvantaged at 27 per 1,000 children.
Pate also noted that the morbidity and mortality due to CVDs in Nigeria is underestimated because of inadequate awareness and health seeking behaviours as well as limited screening, diagnostic and therapeutic services including poor data repository.
"Given the silent and chronic nature of majority of the CVDs, it is important to institute long-lasting measures to prevent, detect and manage them early in order to avert complications such as heart attack, heart failure, stroke and even death.
"Luckily, the risk factors for heart diseases are well known and largely preventable.
"For example, hypertension, diabetes mellitus, sickle cell disease, lipid abnormalities, overweight and obesity, tobacco use, alcohol intake and insufficient physical activity are significant modifiable and preventable risk factors for heart disease and other NCDs."
He, however, said that in response to the burden of CVDs, the federal government over the years instituted several strategic interventions at the Tertiary, Secondary and Primary Health Care (PHC) levels.
They include the development of the National NCDs Policy and Multi-Sectoral Action Plan, an offshoot to the Policy and Multi-Sectoral Action Plan 2019-2025.
Also, the National Tobacco Control Act 2015 and Regulations 2019 which are being implemented to reduce tobacco consumption and exposure to second-hand smoke in Nigeria.
"In collaboration with NAFDAC, the Fats and Oil Regulations has been reviewed and gazetted to incorporate Trans-Fatty Acid (TFA). This regulation prescribes TFA at less than two grams (g) per 100g of oil or fat as a start of our transition to a total elimination of TFA by 2030.
"In recognition of the key role of Primary Health Care in the prevention and early detection of diseases, the ministry in collaboration with the National Primary Health Care Development Agency (NPHCDA), WHO Country Office, and Resolve to Save Lives (RTSL), inaugurated the National Hypertension Control Initiative (NHCI) in August 2019.
"This was with focus on strengthening the PHC Centers to prevent and manage simple and uncomplicated hypertension using a simple standard treatment protocol. The protocol was first deployed to PHC Centers in November 2020."
Pate added that through the NHCI, the simplified hypertension treatment protocol is currently used in a total of 104 PHC centers across Kano and Ogun States.
Similarly, the Protocol is also implemented at 60 PHC Centers in the FCT by the University of Abuja Cardiovascular Research Group, while an additional 360 PHC Centers across 18 States are using the same protocol under the Healthy Heart Africa Programme in collaboration with the NPHCDA, Population Services International (PSI) and AstraZeneca.
He, however, advised Nigerians to adopt a healthy lifestyle always to make their heart age longer and healthier.
These activities include engagement in physical activity for a minimum of 30 minutes daily, avoidance of tobacco use and exposure to second-hand smoke and avoidance of harmful intake of alcohol.
He also enjoined Nigerians to eat a healthy diet containing a minimum of three to five servings of a variety of fresh fruits and vegetables spread over each day.
"In addition, eat a variety of whole grains, lean meat, fish, peas, beans, and lentils.
"Limit processed foods, limit salt intake to less than five grams daily, reduce dietary cholesterol, and avoid industrially produced trans-fats.
"Know your numbers by regularly checking your blood pressure, cholesterol, and glucose levels", he added.
The Executive Director, NHF, Dr Kingsley Akinroye, while speaking about the AEDs, said that they are sophisticated, lightweight, portable, yet easy -to-use medical devices that can analyse the heart's rhythm and send electric pulses to a person's heart.
Also it helps to restore a normal heartbeat and could be used at hospitals, homes, schools and in public places.
"AEDs are the only way to restore a normal heartbeat when someone is experiencing a cardiac arrest.
"To help someone who is in cardiac arrest survive, a defibrillator needs to be found as quickly as possible.
"Subsequently, NHF will promote the message, advocate for the inclusion of these boxes as an essential package for prevention of deaths resulting from sudden cardiac arrest in public institutions and privately owned organisations such as airports, banks, offices, malls, sports centers, gyms and schools."