Xenophobia:We've no Problem with Governors Participating in WEF- FG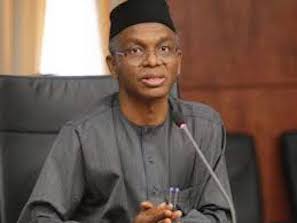 Vows to Get Compensation for Xenophobic Victims
By Mathew Dadiya, Abuja
Federal Government Thursday said that it was not bothered by the attendance of some Nugerian State governors at the World Economic Forum (WEF) taking place in Cape Town, South Africa after the country withdrew its participation
due to the xenophobic attacks on Nigerians and other foreign nationals.

Speaking State House correspondents after meeting with President Muhammadu Buhari on Thursday at the Presidential Villa, Abuja, the Minister of Foreign Affairs, Geoffrey Onyeama said that Nigerian government would do everything possible to secure compensation for all her citizens affected by the xenophobic attacks in the former apartheid country.
Some of the governors who attended the WEF from Nigeria were Ekiti and Kaduna as well as some members of the business class.
The Federal Government also denied knowledge of the temporary closure of South African High Commission in Nigeria.
The South African Foreign Affairs Minister, Naledi Pandor was reported to have said that the government had temporarily closed its embassy in Nigeria.
She also said South Africa was in constant touch with Nigerian authorities to try to restore calm, adding that there was no provision in local law for compensation for damage caused in the attacks.
But Onyeama said, "We are not aware that the South African government has closed down its High Commission here in Abuja or its consulate in Lagos."
Fielding question from journalists on whether the participation of some Nigerians including the governors was not an affront on the position of the Federal Government, the Minister of Foreign Affairs explained that the governors may have arrived South Africa before the decision was taken.
Besides, he said that the WEF was not a South African event, rather a global forum but taking place in South Africa.
"The World Economic Forum process has started a number of days ago and the governors who are there had gone there ahead even before this whole issue materialized, they were already engaged in that.
"The first thing you have to realize is that the World Economic Forum is not a South African government initiative. It is a Swiss based mechanism and it takes place in different places
"It is not a question of disobedience because they were actually there already before this decision was taken."
On the alleged withdrawal of Nigerian High Commissioner in South Africa, Onyeama said, "Yesterday (Wednesday) I did make the comment that we have not taken a decision to withdraw or recall our High Commissioner in South Africa, what I pointed out yesterday is this, Mr. President has sent Special Envoy to South Africa.
"So we are going to wait for the report of the Special Envoy when he comes back in about two days time. And on that basis after we have received the report, it is likely that we must supplement that report by also calling the High Commissioner back for consultation so that Mr. President will be able to get as comprehensive and full a picture of the situation in South Africa.
"So, the High Commissioner will be coming after the Special Envoy has returned for consultations and then once the President has full briefing from all the actors directly engaged, we will be able to make an informed decision on what further steps to take."
Asked if South African government had reacted to the position taken by Nigeria, he said, "Regarding reaction from South Africa after it was decided that the Vice President should no longer participate in the World Economic Forum meeting there, we have not received any direct reaction.
"But of course that is to be expected since we informed the South African authorities that the Special Envoy of Mr. President is coming to his country."
On compensation, which the South African Foreign Affairs Minister, Naledi Pandor had said that the country had no provision for such in its laws, the Minister said Nigeria government would do everything possible to ensure that the victims were compensated.
He said,"Our citizens there have suffered lost and it is the responsibility of this government to ensure that they are compensated and we will take measures necessary and do whatever we have to do to ensure that they are compensated.
"I haven't seen the statement from South African yet, when we see it, we have to look at and study it and we will decide what further measures we need to take."
Also answering question on the closure of the South African mission offices in Nigeria, Onyeama said that the Federal Government was not aware of such.

Israel Extols 30years of Renewed Diplomatic Relations With Nigeria
Amb. Michael Freeman, Ambassador of Israel to Nigeria, has extolled the maiden nine-day project on "Art of friendship" in commemoration of the 30th anniversary of Israel-Nigeria renewed diplomatic relations.
Freeman said this to the News Agency of Nigeria (NAN) on Friday in Abuja, on the sidelines of the ongoing project implementation fixed from Jan.

30, to Feb. 8, 2023.
The envoy said that the project was carried out in patnership with Orisun Art Gallery to mark the 30 years of renewed diplomatic relations between Israel and Nigeria since 1992.
According to him, the project by Ella Amitai Sadovsky, an Israeli Artist and Dr Peju Layiwola, Nigerian Artist, was designed to promote diplomatic ties and friendship between the two countries.
Freeman said, "Israel and Nigeria are marking renewed diplomatic relations of 30 years of renewed friendship; we chose to symbolise this by hosting event with two world renowned artists.
"One artist from Nigeria and one from Israel have come together in Abuja after working for six-months, to produce one unique piece of art.
"In the past, they have been artists that worked together and collaborated to produce their own piece, but this two artists are to produce one unique piece that both will work on.
"To reflect Nigeria-Israel and the relationship between the two countries, we chose art because it is an expressive form which allows people talk about their desires.
"Art is open to interpretation, possibilities; it reminds us all the time and it lasts for ever; every person sees a different opportunity, potential and ways of seeing piece of art."
He mentioned that the art-piece would reflect diverse opportuninty, potential and values that showcase Israel/Nigeria agriculture, waterways, economic cooperation and beautiful landscape.
Freeman explained that the collaborative project was organised to commemorate the anniversary, showcase gallery of art for auction to raise funds for charity donation to less privileged in Israeli-NGO and Nigerian-NGO respectively.
In separate interview, Israeli Artist, Amitai Sadovsky, commended the project initiative to be designed for Nigerians to know more about Israel and for Israelis to know about Nigeria.
Amitai Sadovsky said, "It is very important to know not as a tourist but in person, to know not just Nigeria Artist, Dr Peju Layiwola, but many other artists here as well and to share ideas, thoughts and materials.
"The art industry or techniques are not so important, you can learn it; the major thing is to study about the similarity in history that we both have.
"The Israeli Jewish people were also colonised, for two thousand years, yet in less than75 years we are in Israel after an exile of more than 2000 years."
For her part, Nigerian Artist, Layiwola described the project as unique, saying it would foster exchange of ideas by people-to-people between both countries.
"I think it is unique in the sense that we are not doing separate pieces of art, we are working on same platform.
"Both of us are creating work on the same platform in a very unique experience, I think it is the first of its kind really, when you think about how artists work.
"People say that artists like their own space and I think that we have come together as one to synergise our ideas and create this artwork, which will be auctioned.
"It is a platform for us to exchange ideas and techniques and products; it is a learning curve, she is learning from me, just as I am learning from her," Layiwola said. (NAN)
UN Deputy Chief, Amina Mohammed Concludes 3-day Trip to Rome
UN Deputy Secretary-General, Ms Amina Mohammed, on Friday concluded her 3-day trip to Rome where she met with the Italian Minister of Foreign Affairs Antonio Tajani.
UN Spokesman, Mr Stéphane Dujarric, told newsmen at the UN headquarters in New York that it was at the meeting with Tajani that she informed him about the Food Summit.
"In the meeting, it was announced that Italy would host the UN Food Systems Stocktaking Moment, which will take place in Rome from July 24 to 26.

"The aim of the high-level meeting is to provide opportunities for countries to report on progress made at the national level since the UN Food Systems Summit in 2021, as well as their contributions to the achievement of the 2030 Agenda,'' he said.
Dujarric said countries would review progress towards transforming food systems worldwide at a three-day meeting in Rome.
The so-called UN Food Systems Stocktaking Moment is the first global follow-up to a 2021 summit convened to change how the world produces, consumes and thinks about food.
The high-level event falls at the halfway point for achieving the 2030 Agenda for Sustainable Development and the 17 Sustainable Development (SDGs), which provide a blueprint for a more fair, equitable and "green" world.
"I am looking forward to Italy's leadership in bringing together stakeholders to create the evidence that food systems transformation is a critical SDGs accelerator,'' Mohammed quoted as saying.
Mohammed further stressing that "more sustainable, equitable, healthy and resilient food systems directly impact people's lives and livelihoods as we strive for a better future for people and for the planet."
During the Stocktaking Moment, countries will share stories of success and early signs of transformation, while maintaining the momentum needed to ensure resilient food systems.
It will take place from July 24 to July 26 at the headquarter of the UN Food and Agriculture Organisation (FAO) in the Italian capital.
Italy will host, in collaboration with FAO and two other UN agencies – the international Fund for Agricultural Development (IFAD) and the World Food Programme (WFP) – which are also based in Rome.
The UN Food Systems Coordination Hub, which supports governments in developing and implementing agrifood system transformation, and the wider UN system, are also organisers.
The three-day meeting will provide an opportunity for countries to report on progress made since the UN Food Systems Summit in September 2021, held online, where more than 50,000 people, including 77 world leaders, committed to accelerate action on transformation.
At the Stocktaking Moment, governments will also assess their contributions to achieving sustainable development despite a current global context that has substantially changed.
The UN reports that the number of people worldwide who cannot afford a healthy diet rose by an additional 112 million between 2019 to 2020, to almost 3.1 billion, reflecting the impacts of rising food prices during the COVID-19 pandemic.
Italy has welcomed its role as host and co-organiser, said Deputy Prime Minister Antonio Tajani, who is also the Minister of Foreign Affairs and International Cooperation.
"Italy, with the strategic involvement of its strong and innovative agrifood sector, is committed to play an increasingly active role in supporting the efforts of the international community to promote food security and transformative and innovative solutions for sustainable and efficient food systems throughout the world," he said.
"As one of the oldest and most influential food cultures of the world, we intend to play our part in addressing one of the key challenges for the achievement of the 2030 Agenda."
The Stocktaking Moment will further highlight the central role of food systems transformations in overall SDG advancement ahead of the Sustainable Development Goals Summit in September.
The UN and Italy urged countries and stakeholders to "prepare and seize the opportunity" to reaffirm global commitment to act with urgency, in line with the promise of the SDGs. (NAN)
Russia Preparing Massive Missile Attack on Ukraine – Spokesperson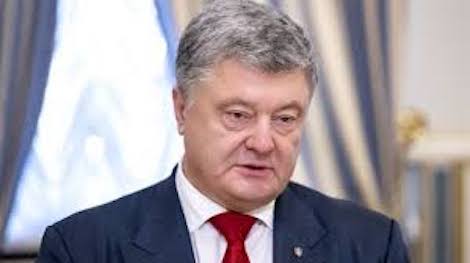 Russia is preparing a massive new missile attack on targets in Ukraine, a spokesperson for Ukraine's southern military command said yesterday.
The spokesperson pointed to movements by the Russian Black Sea fleet.
Most of the fleet had returned to their bases, and this suggests a new missile strike, Natalya Humenyuk told Ukrainian television.

Since Russian forces launched a campaign of missile attacks on Ukrainian cities and infrastructure in October, most of the cruise missiles have been fired from naval vessels on the Black Sea.
The fire was from naval vessels on the Black Sea and Caspian Sea or from strategic bombers.
According to Humenyuk, only 10 Russian ships are still at sea.
"They show their muscle for a time at sea, demonstrate their presence and control over the situation and then sail to the bases, where they usually prepare for manoeuvres for a massive missile attack,'' he Ukrainian military spokesperson has said.
Russian missile attacks have severely impaired Ukraine's electrical power supply and other utilities.
Millions of people have been left without electricity, heating and water for extended periods during the long winter nights.
The attacks have repeatedly hit residential blocks.
In Dnipro, 45 people were killed and 80 injured on Jan. 14. (dpa/NAN)