Xenophobic: 'We've Drawn The Red Line Against South Africa'
Says It's Unacceptable, Enough Is Enough
Asks Nigerians Not to Retaliate
By Mathew Dadiya, Abuja
Nigerian Foreign Minister, Geoffrey Onyeama has warned the South African government against any form of xenophobic attacks on Nigerian citizens in the south coast country.
The minister also confirmed that Nigeria has boycotted the World Economic Forum scheduled for South Africa taking place on September 4-6.

Onyeama gave the warning on Wesnesday while speaking to State House correspondents after he met with President Muhammadu Bubari and Vice President Yemi Osinbajo at the Presidential Villa, Abuja.
He said that President Buhari agreed with Vice President Yemi Osinbajo not to go to South Africa under the climate of xenophobic attacks.
The minister stressed that red line has been drawn against South Africa, warning "enough is enough. We can't allow any of our city to be killed in South Africa and we demand full compensation for their properties destroyed in South Africa."
He said that recalling of Nigerian ambassador to South Africa, was one of the options the government would use in resolving the issue.
He added that the final decision will be taken after the report of the special envoy sent to South Africa.
The minister while giving an update on the xenophobic attacks said: "We have made it clear that what has happened in South Africa is totally unacceptable.
"We will not accept it and as I said earlier, enough is enough and we are not going to come back to this, we are going to address it once and for all.
"This is the position of government that we are going to draw a redline here. Whatever measures that needs to be taken to ensure the safety of Nigerians in South Africa, we will take.
"We have been in touch with the South African government at the very highest level with the President of South Africa as to what we want to achieve. The special envoy has very clear directives about the commitment and the guarantees that we expect from the South African government.
"Of course, a lot of things have been circulating in the social media which have not helped matters. Some of them have really distorted the situation and because of that have impacted our response.
"So, number one is that the information we have from the High Commission, from the Consul General in South Africa is that no Nigerian life has been lost during this crisis. And I think that is very important because on social media, there is a lot of stories going around of Nigerians being killed, jumping off buildings and being burnt. This is not the case.
"What we know is that premises, shops of Nigerians have been looted and property destroyed.
Confirming the withdrawal of Nigeria's participation in the World Economic Forum in South Africa, he said that the Vice President was scheduled to go to South Africa tomorrow (Thursday) to attend the World Economic Forum, "clearly with this climate, he and Mr. President have agreed that he should not go to the World Economic Forum in Cape town and we are looking at other measures to take."
He said that Mr. President was particularly disturbed at the act of vandalism that has taken place here in Nigeria, in retaliation of what is happening in South Africa.
Onyeama stressed that the government believes that they have to take the moral high ground on this matter.
"We are victims here and have made that position clear to the international community and to the South African government. We here in Nigeria must not fall into the temptation of also resorting to the acts that we are condemning in others.
"Mr. President has pleaded and he is likely to make a statement on this, addressing the Nigerian people to please desist from acts of vandalism and aggression, destroying properties."
The Federal govgovern appealed to Nigerians back home to remain calm, warning against taking attacking south African businesses in Nigeria.
He said that "these businesses- Shoprite, MTN and others, yes there are South African but these are subsidiaries in Nigeria owned by Nigerians. So, as attacks are made against Shoprite and other such institutions, it is actually the property owned by Nigerians within Nigeria and the people working there are Nigerians."
"So the people that will suffer from those acts of vandalism and aggression are not South Africans or anyone else but Nigerians. But morally, it is wrong not even because of who will suffer and not suffer.
Mr. President is appealing to Nigerians, the government is acting, we cannot state everything, our everything in public domain with regards to what we are doing obviously, but we want to assure all Nigerians that this government is determined that the redline has been drawn and we will not give in on this occasion and that the South African government has to assumed its responsibilities and do the right thing. Protect Nigerians and other Africans I might say in South Africa and we have to hold them to count. Full compensation has to be paid because as we have discovered from previous experience, a lot of these Nigerians loss their property and it is a long drawn out process and every often are not compensated for it. But on this occasion, the Nigerian government is going to fight for full compensation and hold the government of South Africa to count. And we are going to consider other options to ensure that the message gets across to the government of South Africa.
It is not a question of weakness or anything of the sort but we have to move decisively and that is precisely what the government is going to do.
We have all the options on the table and on the return of the special envoy, we will all sit down and look at all the options and assess the report.
And there is no measure that we consider to be appropriate that we will shrink from taking. We will take whatever and all measures necessary to ensure that never again are we going back to this whole issue of Nigerians being attacked and properties destroyed and in some cases killed in South Africa.
It is an ongoing story, we will keep you informed but the important message is that Mr. President is fully engaged in this process, he is being briefed on an hourly basis and we are not going to shrink from taking all the necessary steps to make it the last time this kind of thing will happen."
Asked to disclose the identity of the envoy and measures being taken to protect Nigerians, Onyeama said: "the identify of the special envoy will be revealed in due course. There are certain reasons why we don't want to do so immediately.
"On measures being taken, of course the security agencies are fully aware of the threats that are now existing to various businesses in Nigeria at the moment and they are fully mobilized to address that."
On if the bone of contention has been established, he said: our basic premise is this, there is no justification whatsoever for individuals or coming as a group to take the laws into their own hands and to target Nigerians. This is totally unacceptable.
He added: "It is important to note that there is now an African consensus building around this, it is totally abhorrent and unacceptable that there should be xenophobia against Africans on African soil, not to talk about what a Nigeria has done for South Africa, even everybody knows that during the years of apartheid but nevertheless we understand that the president of Rwanda will not attend the world economic forum, the president of Democratic Republic of Congo, the president of Malawi, the Zambian football team that were supposed to play in South Africa also stepped down that match and is not going ahead with it. And so is the African Union, the president of the African Union has also come out with a statement condemning what is happening in South Africa. A large number of victims are Nigerians and we will not tolerate it."
On why the Nigerian High commissioner has been recalled when the envoy was on his way to South Africa, he said: "No. it is one of the options we are considering. He will need to come back but we feel he should come back after the envoy has gone there, so that Mr. President will also have the benefits of the full and comprehensive brief from all the individuals who are the position to have seen things at a close range."
Thuggery, Intimidation, Attacks, Abductions Characterise Recent Polls – EU Mission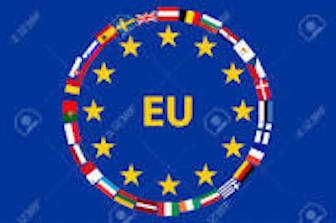 The European Union Election Observation Mission (EU-EOM), has said that there were at least 21 reported deaths in the just concluded general election.
The election monitoring group said the fatalities were recorded on election day.
In its second preliminary report released yesterday, the EU-EOM said there were "multiple incidents of thuggery and intimidation" that interrupted polls in several voting units across the country on election day.

The EU-EOM said, "obstruction and organised violence limited the free expression of the will of the voters, despite efforts by civil society to promote democratic standards".
It also said vote-buying was recorded in the election, affecting the proper conduct of the exercise.
"The 25 February post-election environment was largely peaceful, with parties appealing to supporters for calm. However, a few days before the 18 March elections, violence abruptly increased with more than a dozen attacks and abductions of candidates by thugs and unidentified gunmen, some of which resulted in fatalities. Violence shortly before and on election day appeared to strategically suppress voter participation," the report reads.
"Overall, on election day, multiple incidents of thuggery and intimidation interrupted polling in various locations, primarily across the south but also in states in the central and northern areas. There were reportedly some 21 fatalities. In polling units in several states, violent incidents targeted voters, INEC personnel, citizen observers, and journalists.
"Most polling units opened with materials and personnel deployed on time, although a dismal level of voter participation meant less pressure on INEC operations throughout the day. Vote-buying, also observed by EU EOM observers, further detracted from the appropriate conduct of the elections."
The election observers said journalists were attacked while carrying out their duty and that security operatives turned blind eyes instead of prosecuting the attackers.
"Law enforcement agencies failed to prosecute persons who attacked, intimidated or harassed journalists during or after the presidential polls in at least five southern states with fiercely contested state-level races," the EU-EOM said.
"In two further states, police arrested two journalists on bogus charges. EU EOM observers confirmed 10 incidents involving media; only in one instance, police opened a case.
"Impunity encouraged by police inaction is detrimental to freedom of expression, particularly as independent and trusted outlets are targeted. This does not accord with Nigeria's regional and international commitments to the protection of the media."
AU commends Aisha Buhari over Peace Mission
The First Lady, Dr. Aisha Muhammadu Buhari, has commended the African Union (AU) Commission for its efforts to strengthen the African First Ladies Peace Mission (AFLPM). She was speaking while receiving a 6-man delegation from the Commission, on Friday, March 17, 2023, at the State House, Abuja.
Mrs.
Buhari, who is the elected president of the African First Ladies Peace Mission, recognized the contributions of the Commission, especially in the area of peacebuilding and conflict resolution on the African continent, harping on the need for more women's involvement.

She noted that women are the main victims of conflict, and called for the recognition of first ladies as facilitators.
"Africa has many present and past First Ladies who are willing and ready to provide their services to this cause and all they need is a platform like the Africa First Ladies Peace Mission." She said.
She said the building of the headquarters of the Mission was conceived by Nigeria to provide such a platform that will also serve as a secure environment for women of all shades and ages to connect. The building, which she said is 90% complete, is to be commissioned in May 2023.
She thanked the President of the Commission, Moussa Faki Mahamat for his positive contributions in the area of conflict prevention, management, and resolution in Africa.
Earlier, the Head of the AU delegation, Ambassador Adeoye Bankole, Commissioner for Political Affairs, Peace and Security, conveyed the message of appreciation to the First Lady, expressing the full support and commitment of the Commission to her initiatives as President of AFLPM and noted that the construction of a Secretariat for the Mission is an expression of her zeal and commitment, and her work exemplified what visionary first ladies everywhere should be doing.
He said the support of the AU Commission to the Mission is in line with Agenda 2063 of the AU and UN Security Council Resolution 1325, both of which provide for the involvement of women in peace and security.
Earlier, the team had inspected the construction work at the headquarters building of the AFLPM.
Burundi Announces 1st Polio Outbreak in 30 years – WHO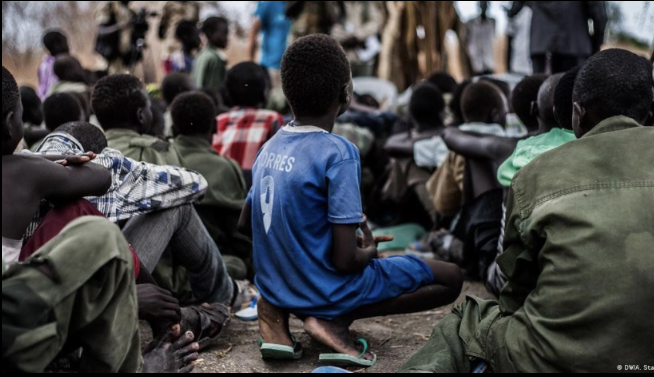 By Cecilia Ologunagba
World Health Organisation (WHO) says health authorities in Burundi have detected eight samples of polio, officially declaring the landlocked African nation's first outbreak in more than 30 years.
Heath authorities said there was a confirmed case in an unvaccinated four-year-old child in Isale district, in western Burundi, as well as two other children with whom he had been in contact.

"Additionally, five samples from environmental surveillance of wastewater confirmed the presence of the circulating poliovirus type 2.
"The detection of the circulating poliovirus type 2 shows the effectiveness of the country's disease surveillance," Dr Matshidiso Moeti, WHO Regional Director for Africa said in a statement on Friday.
"Polio is highly infectious and timely action is critical in protecting children through effective vaccination…
"We are supporting the national efforts to ramp up polio vaccination to ensure that no child is missed and faces no risk of polio's debilitating impact."
The disease is transmitted through contaminated water and food, or by contact with an infected person, many do not become seriously ill, but some can go on to develop acute flaccid paralysis.
Its early detection is critical in containing a potential outbreak.
Burundi declares an outbreak of poliovirus type 2.
The Burundian Government – which has declared the detection of the virus a national public health emergency – plans to implement a vaccination campaign to combat polio in the coming weeks, aiming at protecting all eligible children, from newborns to age seven.
The health authorities, with support from WHO and the Global Polio Eradication Initiative (GPEI) partners, have also begun to investigate the epidemiology of the limited outbreak, including risk assessments to ensure containment.
Burundi is further bolstering polio surveillance, with WHO experts in the field supporting additional sample collection as well as assessing the possibility of opening new environmental surveillance sites for early detection of the silently circulating poliovirus.
Circulating poliovirus type 2 is the most prevalent form of polio in Africa and outbreaks of this type of poliovirus are the highest reported in the region, with more than 400 cases reported in 14 countries in 2022.
Type 2 infection can occur when the weakened strain of the virus contained in the oral polio vaccine circulates among under-immunized populations for long periods. (NAN)