Zamfara Flags-off Back-to-School Campaign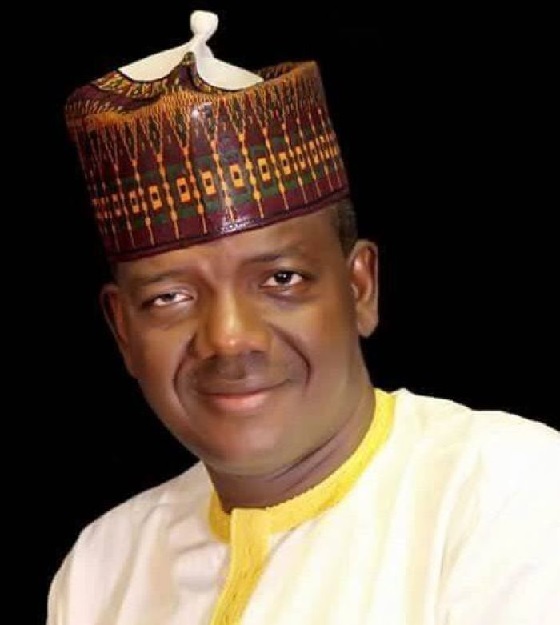 The Zamfara State government, in collaboration with Global Partnership for Education (GPE) and UNICEF, flagged off a Back-to-School and school safety campaign in Gusau yesterday.
The campaign brings to an end the closure of schools in the state because of insecurity and the outbreak of COVID-19.

The campaign flag-off was organised by the Ministry of Education in collaboration with the State Universal Basic Education Board (SUBEB) and UNICEF Nigeria.
GPE and UNICEF are supporting Gender Responsive and Inclusive Enrolment Drive for Back-to-School campaign and Safe School Re-opening in Maradun and Kaura-Namoda Local Government Areas of the state.
Permanent Secretary, Ministry of Education, Alhaji Kabiru Sani, flagged off the campaign on behalf of Gov. Bello Matawalle.
He said the closure of schools was one of the major setbacks to educational programmes in the state.
He said the outbreak of COVID-19 and insecurity disturbed the political, social, economic, religious and financial structures of the state.
"We are all aware of the negative effects that COVID-19 has caused to the education of our children in Zamfara.
"It is in the light of this that we are gathered here today to appreciate the GPE, the Federal Ministry of Education and UNICEF for bringing this laudable intervention to Zamfara.
"It is disturbing, however, that after the COVID-19 lockdown had ended and insecurity issues had abated, children were still not attending school," Sani said.
UNICEF consultant, Dr Ahmad Hashim, described the flag-off as timely, adding that UNICEF had been supporting Zamfara over the years, especially in the area of girl child education.
"We have been providing financial and technical support to the state; we trained more than 10,000 teachers.
"Millions of naira had been spent by UNICEF as cash transfer to vulnerable children in the state aimed at reducing number of out-of-school children.
"Before our intervention, Zamfara had more than 500,000 out-of-school children, but with government's efforts and support from partners such as UNICEF, the number has reduced to 300,000," Hashim said.
He commended Gov. Matawalle for providing counterpart funding to UNICEF.
The News Agency of Nigeria (NAN) reports that various speakers at the event expressed the need for government and all stakeholders to initiate measures to ensure safe return of students to school in the state. (NAN)
Oyo Govt. Suspends 3 Over Alleged Sexual Harassment in School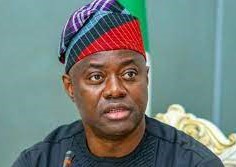 The Oyo State Government has suspended three staff members of the Oyo State Basic School, Ogbomoso, over alleged sexual harassment.
This is contained in a statement, signed by the State Commissioner for Education, Science and Technology, Rahman Abdu-Raheem, and made available to newsmen on Friday in Ibadan.

The Headteacher, Oyo State Basic School, Ogbomoso, and the Principal, Oyo State Training School for the Blind, have also been transferred.
The commissioner, his counterpart at the Women Affairs, the Executive Adviser on Disability, Permanent Secretaries, Directors and Representatives of Oyo State Universal Basic Education Board visited the school.
The visit was to ascertain the causes of the agitation and the needs of the special students.
Abdu-Raheem revealed that the suspension and transfer were Oyo State Government's response to a recent viral video of unrest in the school.
He said that the immediate action would enhance free and unbiased investigations by a four-man probe committee put in place.
The commissioner emphasized that the various letters issued to the suspended staff took immediate effect, so as to restore peace in the school.
Abdu-Raheem warned school principals, head teachers and other staff members to desist from all compromising acts that could jeopardize the efforts of the Gov. Seyi Makinde-led administration.
He assured parents and other stakeholders of constant unannounced monitoring of all schools in the State, urging parents, students and other relevant stakeholders to support and partner with the government, assuring them of government's continuous transformation of the state education sector.
Abdu-Raheem listed the affected Headteacher as Mrs Adebiyi Racheal, while the Principal is Mrs. Akanbi Oluwaseun. (NAN)
41 Students to Get Scholarship Awards from Foundation
The Lateefah Durosinmi Foundation (LMDF) will on Wednesday, Nov. 24 award scholarships to 41 students in various educational institutions in the country.
A statement issued by the Acting Secretary of the foundation, Dr Mistura Sanni, on Sunday in Ile-Ife, Osun, also disclosed that 28 women would be given grants to boost their small scale businesses.

Sanni said the event would hold at the Obafemi Awolowo University (OAU), Ile- Ife, adding that the beneficiaries would be selected from the six South-West states.
Sanni said with this year's award, the foundation would have given out 201 scholarships and grants to 128 women.
She noted the foundation has continued to support previous beneficiaries in order to sustain them.
According to the statement, eminent Nigerians, including Prof. Olubola Babalola, OAU Deputy Vice Chancellor (Academic) will grace the occasion.
Dr S.O Zubair, Vice-Dean, Faculty of Education, OAU, will speak on "Education: Panacea for Political and Economic Development".  (NAN)
Varsity Education Without Interpreter, My Most Challenging Experience – Deaf Graduate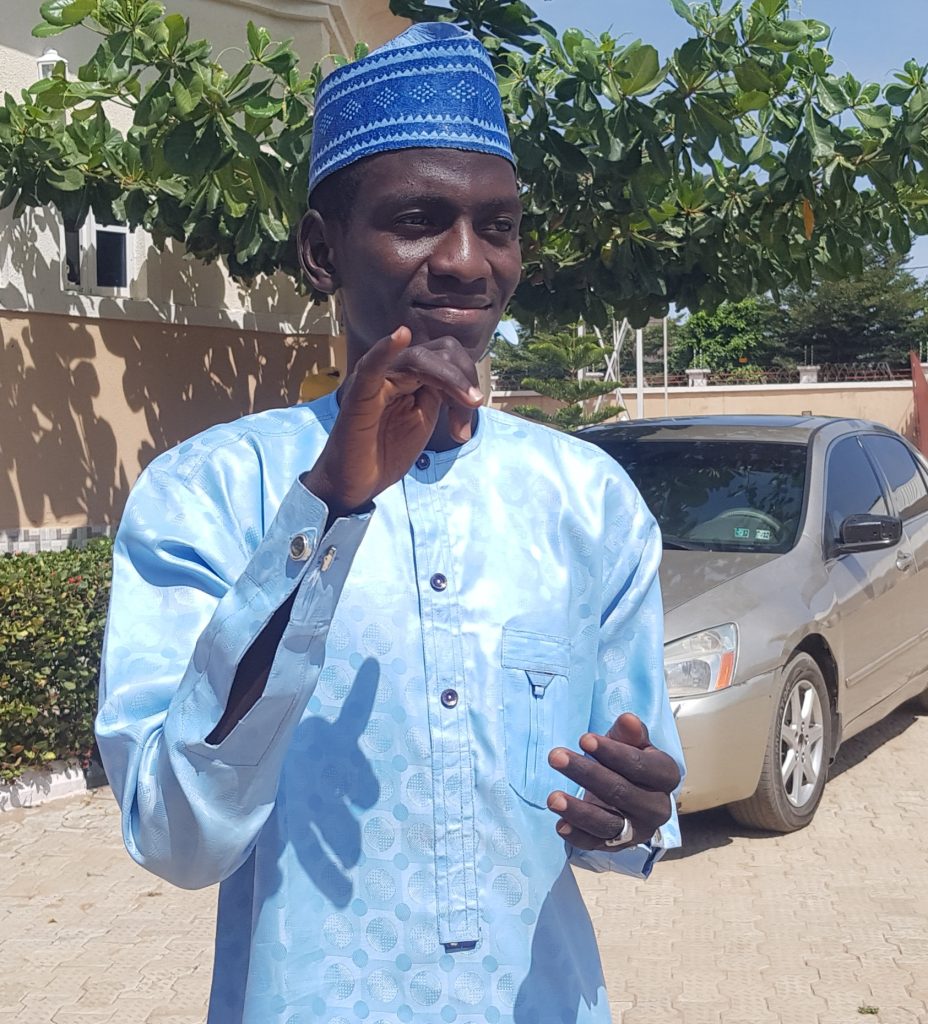 Mr Yusuf Yahaya, a 26-year-old graduate, said his four years in the university without a sign language interpreter, as a deaf student, were the most challenging period of his life.
Yahaya, a graduate of political science from Gombe State University, said this through an interpreter in an interview with the newsmen on Saturday in Gombe.

He said the society had not been fair to persons with disabilities, especially students like himself.
He said he was the only deaf student in his class and his biggest challenge was not having an interpreter in spite of his effort at getting the school management to employ one.
"Lack of interpreter is a big problem for the deaf and only God knows how I felt, not to be heard or given the opportunity to effectively contribute my ideas for four years in the university," he said.
He said he had to study on his own, rely on friends to compile his notes, make researches on the internet and do his best to ensure that he was not left behind.
Yahaya who graduated with a second class lower degree said his determination to become a graduate made him to push harder until he graduated in 2018.
He said not having a sign language interpreter made it "extremely difficult" for him to effectively participate in class.
This, he said, affected his performance, and that he would have done better with an interpreter.
"I missed classes and even tests because of lack of interpreters to relate the lecturers' messages appropriately.
"Well, I gave my best and I graduated with a second class lower," he said smiling.
Yahaya, while pleading on behalf of Persons with Disabilities in his Local Council, Akko, said without interpreters in schools it would be challenging for them to access education.
"Our representatives should establish special schools for younger ones to get education because it is a very difficult to go through unormal school with no interpreters.
He explained that the society had not been fair to his kind because, "Even in the hospital we often encounter challenges.
"Whenever a deaf or blind person is sick explaining to doctors his or her challenges is really a big issue.
"So, we need interpreters in hospitals too. Society and government should always include us in the provision of public infrastructure and facilities."
He said he addressed his communication challenge in hospitals by writing because he could read and write.
Yahaya who had his mandatory one-year service in Bauchi State said he was yet to get meaningful employment.
"I appeal to the government to help me get employment to effectively contribute my quota to the development the country," said Yahaya .
The political science graduate called on the Gombe State government to sign Disability Right Bill that would compel all tertiary institutions to provide interpreters for deaf students.
He further called for the creation of an agency for persons with disabilities to protect their rights and welfare in the state. (NAN)