50,000 Farmers Get N70bn Loan From DBN
By Mathew Dadiya, Abuja
The Development Bank of Nigeria (DBN) Monday disclosed that it has given out N70 billion as loans to over 50,000 Micro, Small and Medium Enterprises (MSMEs) within three years.
Chairman of the bank, Dr. Shehu Yahaya said this at the maiden seminar series of the bank with the theme: Surviving To Thriving: "MSMEs as the key to unlocking inclusive growth in Africa", held in Abuja.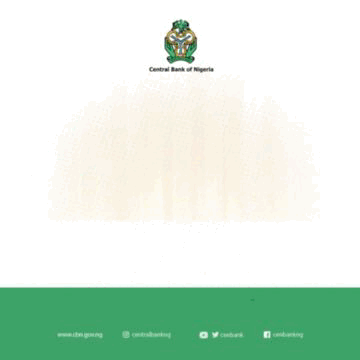 Yahaya said that bank will continue to work in line with its mandate which is to alleviate financing constraints being faced by the Micro, Small and Medium Enterprises (MSMEs) in Nigeria.
He said that it was important that the government sought ways to boost job creation through formal enterprises.
He also observed that poverty and inequality had deepened in the country due to population and economic growth which led to rise in unemployment rate.
Yahaya said that DBN has changed the narrative by providing finance and partial credit guarantees to eligible financial intermediaries based on market conformity as well as full financially sustainability.
In his address, the Managing Director of DBN, Mr. Tony Okpanachi, said  as bedrock of economic growth and development, MSMEs could play a critical role in accelerating economic transformation and industrialization.
According to Okpanachi, the lecture series was one of the ways to further strengthen the economy by ensuring that MSMEs were adequately empowered to continually contribute effectively to the Gross Domestic Product (GDP) of the nation.
Citing data from both SMEDAN and National Bureau of Statistics (NBC) which put the number of MSMEs in Nigeria at 41.5million, the Managing Director said that they collectively contribute over 50 per cent of Nigeria's GDP.
"However, access to finance is still a concern for this critical segment of the economy. The latest figure indicates that at the Micro level, about 90.5% do not have access to credit whilst thefigure for SMEs is put at 67.9%. Other pressing areas which rank high for SMEs are assistance in power and water supply – 83.5% as well as tax rate reduction- 73.1%."
Underscoring the importance of the event, the Okpanachi said MSMEs are the bedrock of Nigeria's Industrialization and inclusive economic development noting that as the largest employers in many low-income countries including Nigeria, their viability and growth has been restricted by lack of access to long-term debt capital.
"Our mandate at the Development Bank of Nigeria is to alleviate financing constraints faced by the Micro, Small and Medium Enterprises (MSMEs) in Nigeria through the provision of financing and partial credit guarantees to eligible financial intermediaries on a marketconforming and fully financially sustainable basis and this lecture series is our way of providing a platform for a robust exchange of ideas to tackle the challenges and take advantage of opportunities that exist in the MSME segment of the economy.
"We believe that at the end of today's interactions we would have a broadened understanding of these challenges and critically examine and act towards practical steps to resolve some of the obstacles that constrain growth within the segment," he added.
The inaugural Development Bank of Nigeria Plc Annual Lecture Series, is meant to deliberate and forge a sustainable way forward for Micro, Small and Medium Enterprises (MSMEs), not just in Nigeria, but across Africa.
In his keynote address, former President of the African Development Bank (AfDB) Dr. Donald Kaberuka, asserted that unfavorable government policies and bureaucracies rather than lack of access to finance was the major drawback to growth of MSMEs.
"Think of a small car repairer in Kaduna, or a small kiosk owner in Soweto. If electricity is unreliable his small margins are gone even if they had access to finance.
"Think of red tape, and multiple level taxation or inability to access government procurement or not being paid on time.
"But there is also inexperienced management and capacity, and limited access to accounting services,'' he said.
Kaberuka called on the Nigerian government to intensify efforts to achieve more than six per cent growth if Nigerians were to feel impact of the growing economy.
The maiden edition of the lecture series, was conceived as a thought leadership initiative aimed at providing a platform for a robust exchange of ideas to meet the challenges and opportunities that exist in the MSME segment of the economy.
DMO Offers N150bn Sukuk Bond for Subscription at N1, 000 Per Unit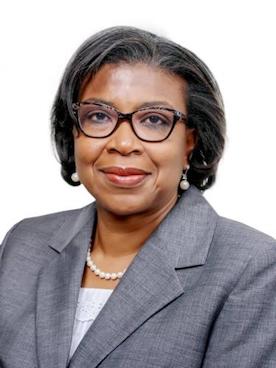 The Debt Management Office (DMO) on Tuesday offered for subscription, Ijarah Sukuk valued at N150 billion.
According to a statement by the DMO, the Sukuk is issued by Federal Government of Nigeria (FGN) Roads Sukuk Company PLC, on behalf of the Federal Government.
It said that the Sukuk were offered at N1,000 per unit, subject to a minimum subscription of N10,000 and in multiples of N1,000 thereafter.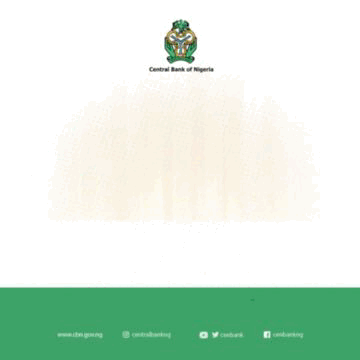 "Rental payment is made half-yearly, and bullet repayment is done on the date of maturity.
"Proceeds will be used solely for the construction and rehabilitation of key road projects and bridges across the six geopolitical zones of the country," the DMO said.
It added that the Ijarah Sukuk was backed by the full faith and credit of the Federal Government.
"It qualifies as securities in which trustees can invest under the Trustee Investment Act.
"Qualifies as government securities within the meaning of Company Income Tax Act and Personal Income Tax Act for tax exemption for pension funds among other investors.
"To be listed on the Nigerian Exchange Limited and FMDQ Securities Exchange Limited, " it said.
It added that the Ijarah Sukuk was classified as liquid asset by the Central Bank of Nigeria (CBN) and certified by the Financial Regulation Advisory Council of Experts of the CBN.
The News Agency of Nigeria (NAN) reports that the Sukuk is a Sharia-compliant instrument that represents the interests of the owner in an asset or pool of assets.
It ensures that every financial activity is backed by real economic activity, is usually linked to specific infrastructure projects.(NAN)
Ooni partners Chinese company to create over 50000 jobs
The Ooni of Ife, Oba Adeyeye Ogunwusi, Ojaja II, has signed a Memorandum of Understanding (MoU) with a Chinese company to create employment opportunities for over 50,000 indigenes of the state.
Ooni signed the MoU with China Overseas Energy Development Technology Ltd on Tuesday in Ile-Ife under Community and Private Partnership arrangement.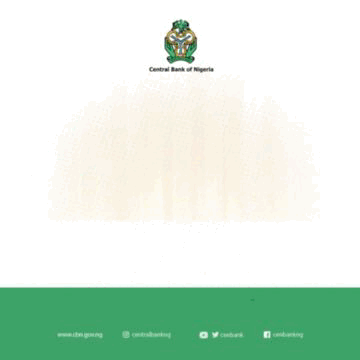 He said that the company would invest in agriculture, green energy, gold, lithium and other mineral resources in Ile-Ife and the state at large.
According to him, the Chinese company will also focus on the development of agriculture; mechanised farming and the production of cocoa in large quantity.
The traditional ruler stated that the MoU would help the indigenes of the state to enjoy unprecedented investment flow, while assuring that the company would not disappoint in the area of funds.
"The partnership we are signing today with China Overseas Technology Development Company Ltd is going to create over 50,000 employment opportunities to Osun indigenes.
"The company would first invest in agriculture and would set up a cocoa processing plant in Ife-ife, which will serve as its agricultural hub.
"The company will farm on over 20,000 hectares of land, generate green energy using solar which is starting from this palace.
"This palace will be powered by solar 100 per cent within the next 30 to 60 days when it is completed," Ooni stated.
Continuing, Oba Ogunwusi said the future of Nigeria oil and gas lies in lithium, noting that soonest lithium would be the only means to power battery, electric cars among others.
He added that partnership with the Chinese company would be Community and Private Partnership driven which would help to grow the economy at the community level.
Ooni, who emphasised that the investment would be on a large scale both for Osun and the Federal Government, called for the support of all and sundry.
"In Dubai alone, the Chinese company has investment more than 10 billion U.S. dollars. In South Sudan right now, they are investing over 4 billion dollars. They are now ready to invest double of such investment in Nigeria," he stated.
Speaking at the occasion, Gov. Ademola Adeleke lauded Ooni for the initiative and the management of the Chinese company for agreeing to invest in the state.
Adeleke restated his commitment to promote culture, tourism and entertainment in the state to improve the wellbeing of residents.
In his remarks, Mr Zhang Xiaolin, the Managing Director/Chief Executive Officer, China Oversea Energy Development Ltd, congratulated Ooni on the celebration of Olojo 2023.
Xiaolin also applauded the traditional ruler for partnering with the company and pledged that the company would adhere to the agreement terms.
KDSG reiterates commitment to enhance capabilities of KADBUSA's operations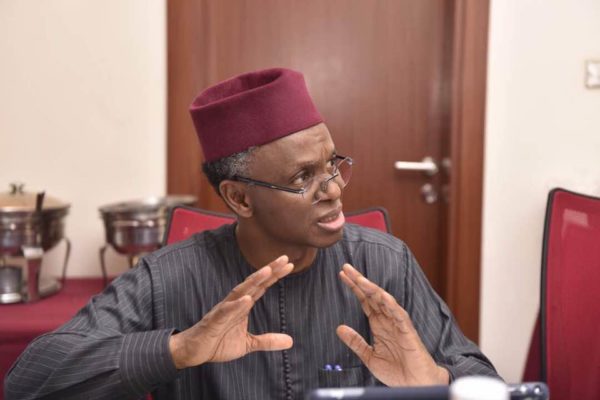 The Director-General (DG), Kaduna Bureau of Substance Abuse Prevention and Treatment (KADBUSA), Joseph Ike, said, Kaduna State Government has reiterated its commitment to enhance the capability of KADBUSA.
The DG stated this on Tuesday at the Capacity-Building Training for operatives of KADBUSA in Kaduna.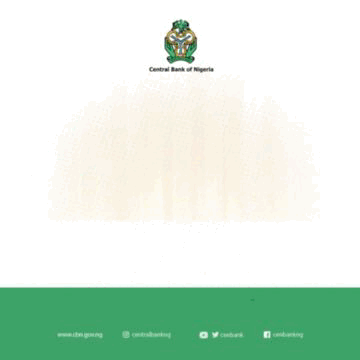 He said the training which is in alignment with Gov.
Uba Sani's administration's agenda, emphasizes Human Capital Development and Citizens' Engagement.
"It is also important in diligently carrying out the important mandate of the Bureau.
"This collaborative initiative between KADBUSA, the Kaduna State Ministry of Health, and the United Nation Office on Drugs and Crime ( UNODC), underscores the commitment to address the pressing issue of substance abuse within the state.
He said by enhancing the capabilities of KADBUSA's operations staff, the programme aims to make a tangible difference in the lives of those affected by drug abuse and addiction.
"This two-day, Capacity-Building Training is a significant step towards a healthier, more secured, and prosperous Kaduna State," he said.
On his part, Project Officer, UNODC, Dr. Akanidomo Ibanga, called for development of policies that will address the prevalence of drugs abuse in the country.
He said people with drug disorder who come in contact with the criminal justice system, should be treated rather than sent to prison.
According to Dr. Ibanga, 14.3 per cent of Nigerians have used drugs within the past years, "that is 14.4 million people. Now, that is three times more than the global average. We have a serious drugs problem on our hands.
"The Nigerian situation is peculiar because it has the drugs problem but doesn't have enough treatment facilities to handle the issues of people that have drugs disorder.
"This is even a 2018 data. From that time till date, the number of people using drugs have probably increased.
"From projections from WHO and UNODC, there would be 40 per cent increase in drug use by 2030 in Africa, and Nigeria, being the most populous country in Africa, will have most of the number.
"So, we are saying that, we are sitting on s time bomb, because come 2030, we are talking about 20 per cent prevalence, that is, one in every five people you meet on the street.
"There are certain things we can do to avert this. UNODC has evolved certain responses and developed certain models, which can be run by both National and state governments," Dr. Ibanga added.