Obaseki Explains Benefits of World Bank Loans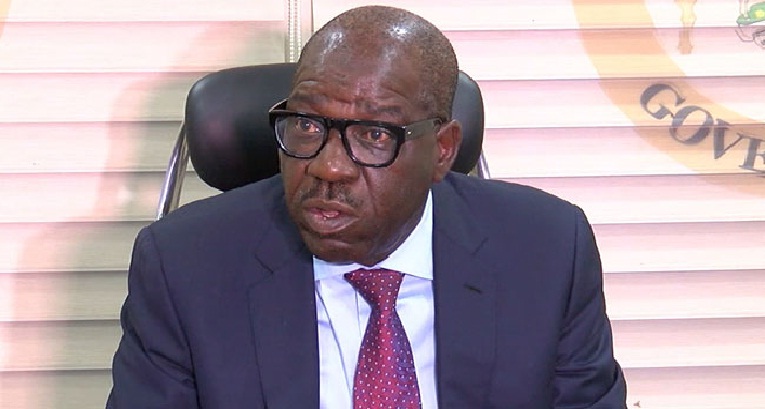 Any interest rate above five per cent is not suitable for development, Edo Governor, Mr Godwin Obaseki said in Lagos on Saturday.
He said while answering questions from journalists that that explained why he was sticking with the World Bank loans.
"I get a moratorium. I get an interest of less than one per cent and it is like a grant.
"You have to ensure that whatever you borrow, you ensure that you spend it well, to enhance development,'' he said.

On security, Obaseki said like Politics, it was a local issue.
"If you have Federal Security Agents, you must also have State Security Agents, as well as Local Government Security Agents. You can call them anything.''
The governor disclosed that his administration was registering and gathering the biometric data of all vigilance groups in Edo, with a view to coordinating them better.
"The Citizens' Response Centre is in my Office. If you allow them to operate from the Police Headquarters, they will operate the way the Police operate. I want to be able to take charge of their activities,'' he said.
Meanwhile, Mr Oluwole Iyamu, Solicitor-General and Permanent Secretary, Ministry of Justice, Edo State, also answered some questions at the briefing.
Iyamu said that those accusing Gov. Obaseki of manipulating the activities of the House may not be aware that prior to the inauguration, the Clerk is the Chief Executive officer of the House.
He said that the 12 outstanding members-elect of the 7thEdo House of Assembly who have yet to present themselves for inauguration are free to do so whenever they complete their documentation procedures.
Recall that the Edo Assembly was inaugurated on June 17, 2019 with nine of its elected 24 members.
He explained that three more have so far presented themselves for inauguration, in addition to the previous nine.
"There is no law that says that all members-elect must be inaugurated at once because there are procedures that members-elect have to go through before they are inaugurated as members of the House.
"If you have yet to complete those formalities, you cannot be inaugurated. Some of those members-elect said they were not around when they were asked to come for inauguration because they had not completed their documentation procedures."
The Solicitor-General, however, said that there was a subsisting court order on the matter, hence the state government was restraining itself from commenting on the issue.
"The matter is before a competent court of law whose business it is to adjudicate in such situations of dispute,'' he said.
ICRC Gazettes 53 PPP Projects Worth $22bn for Investors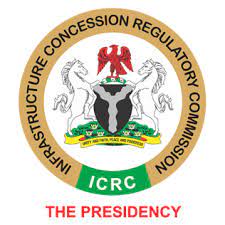 By Tony Obiechina, Abuja
The Infrastructure Concession Regulatory Commission is set to gazette a total of 53 eligible and bankable Public Private Partnership projects, worth about $22bn for investors.
Already, the Commission has published 51 eligible and bankable PPP projects, worth over $17bn from different economic sectors which have been granted the Outline Business Case Compliance Certificates, but which did not have identified bidders.

The Director-General of ICRC, Mr Michael Ohiani made these disclosures at the Africa Public Private Partnership Network Investment summit with the theme: "Financing Africa's infrastructure through Public Private Partnership", in Abuja on Monday.
He told participants at the event that as of May 2022, there are 77 post-contract PPP projects under implementation at the ICRC Projects Disclosure Portal.
The portal is the first disclosure portal in the world, established by the ICRC in collaboration with the World Bank.
The ICRC DG pointed out that the Commission has about 197 pre-contract projects at different phases of project development and procurement.
Similarly, he said the agency since it was created has achieved a lot, noting for instance that between 2010 following the inauguration of its Governing Board and 2021, under the regulatory guidance of the ICRC, the federal government has approved PPP projects worth more than $9bn.
The ICRC Boss also disclosed that the agency has issued 128 Outline Business Case Compliance Certificates to date, stating that these projects have been certified bankable projects, to enable them proceed to procurement phase.
He said, "This Investment Summit is coming at a time when the continent is gradually coming out of the COVID 19 pandemic, which dealt series of blows to investment portfolios and decisions; as well implementation of on-going infrastructure service delivery projects.
"The Pandemic also affected the ability of governments to finance the much-needed public projects, with its attendant record of dwindling revenue.
"Our country was not spared from these challenges; however, there is the growing need to salvage our projects which are under implementation on one hand while developing bankable and viable PPP projects for investment on the other hand.
"The innovative structuring of PPP transactions through globally accepted competitive and transparent processes cannot be over-emphasized; especially as the initiative is in support of our 2021 to 2025 Mid-Term National Development Plan, which projects the use of private sector financing to achieve about 85 per cent of our N348.1trn Plan."
He said as countries look towards infrastructure financing, the key in the 21st century is for governments to enhance the investment environment for national level investment for local and foreign investors, and look to innovative financing mechanisms that promote local capital markets, private sector risk, and rely on regulatory systems to balance investor and consumer requirements.
With fiscal and budgetary funding constraints plaguing governments across the continent, the ICRC DG told participants that private participation in infrastructure has become an economic necessity, rather than an optional financing solution, as hitherto considered.
"Partnership between the public and private sectors for the financing, design, build, maintenance of infrastructure and delivery of associated services is absolutely necessary for Africa governments to meet the need for modern and efficient infrastructure, and for reliable cost-effective delivery of public services.
"Governments all over the world, including the Africa continent, have come to recognize that the collaboration between public and private sectors is crucial to securing dependable and sustainable funding for infrastructure and reducing the pressure on fiscal budgets.
"PPP arrangements have engendered acceleration of infrastructure provision, faster implementation of projects, and reduced whole life costs of projects," he added.
He expressed optimism that the Summit on financing Africa's infrastructure through PPP would provide the unique opportunity to have the details, the direction, the options, and focus on infrastructure financing to boost the African economy.
In his keynote address at the event, the Secretary to the Government of the Federation, Mr Boss Mustapha, stated that Africa faces huge infrastructure gaps.
However, he pointed out that these infrastructure gaps also present huge opportunities for private investment through public-private partnerships, especially in sectors such as energy, housing, transportation, agriculture, technology, waste management, and social services and amenities.
According to him, the continent requires energy, transportation, and new satellite cities to accommodate millions of people moving from rural to urban areas.
He said, "The current economic growth pattern on the continent stresses the importance of private sector investment through PPP in promoting Africa's growth and structural transformation.
"Hence, identifying the private sector development as an engine of sustainable structural transformation through PPPs is of critical importance to the continent.
"Indeed, to release the potential of Africa, there is the need to develop and imbibe a resilient and vibrant PPP framework as a means of facilitating rapid infrastructure transformation of the continent."
To be able to stimulate and create a vibrant private sector on the continent and accelerate infrastructure development, the SGF stated that a number of issues must be addressed.
"There is definitely the need to create a welcoming investment climate. This can be achieved by reducing risks and costs of doing business and by securing private property rights, improving governance, fighting corruption, simplifying regulations, and promoting competition.
"African governments must also resist pressure to erect trade barriers for intra-African trade to flourish. Currently, intra-African trade amongst African states is about 10 per cent of total exports. This is the lowest amongst other regions in the world.
"But we strongly believe that with the initiative of the African Continental Free Trade Agreement the situation will drastically improve," he added.
Mustapha said there is also the need for financial sector development by strengthening regulatory and institutional frameworks to improve governance and increase competition, improving access to finance and financial literacy, developing payment systems, and enhancing creditor rights.
In his goodwill message, the Director-General of the Nigerian Governors Forum (NGF), Mr Asishana Okauru, said the Public-Private Partnerships (PPPs) have shown that if properly structured, could be an effective infrastructure financing and delivery tool.
"In Nigeria, proactively we have already begun this process as the Nigeria Governors' Forum in collaboration with the ICRC has established the Nigeria Public-Private Partnership Network to address the issues and bottlenecks towards Infrastructural development of strategic sectors of the subnational economy by public-private partnerships", he stated.
He noted that the NGF believes that improving the capacity and resources of State governments to prepare PPP pipelines and bankable PPP projects, offers a sustainable long-term approach to improving social infrastructure, enhancing the value of public sector assets, and making better use of taxpayers' money
FCTA Warns Apo Pantaker Market Plot Owners to Develop or Risk Revocation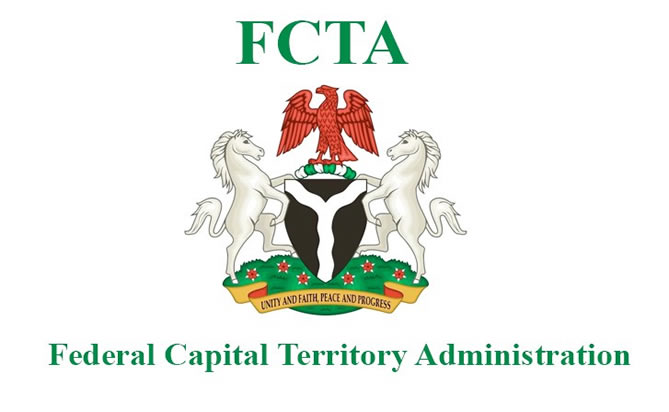 By Laide Akinboade, Abuja
The Federal Capital Territory Administration (FCTA), yesterday warned owners of plots in Apo-Dutse pantaker site to develop their plot within one month or risk revocation of their plots.
The Senior Special Assistant on Monitoring, Inspection and Enforcement to the minister of FCT, Ikharo Attah, lamented that after the administration spent the state resources to clean up the market, most of the owners of plots in the site haven't taken possession of the plots.

He revealed that about 150 illegal shanties and shops were removed yesterday.
"We returned back to Apo-Dutse pantaker market to after spending several days to remove the illegalities on plots of land and we return back for a mop up exercise but somehow we are not too please that most of the allottees have not taken over their land, the Minister of FCT Malam Muhammad Bello, is very bitter and unhappy, because most of the allottees have not taken over their land and he is spending state resources to do the cleanup exercise in terms of buying diesel and paying personnel allowances, servicing the machines etc.
What we are hearing is that some of the allottees are speculating with their land and this cannot continue and is unacceptable.
"People who have gotten land in this place and are waiting for us to clear it should immediately report to Development Control, within the next one month. Not just fencing the land but also getting building plan approval and building on it. They should not leave the land vacant for too long, people are going to go in here, we will be recommending to the FCT Minister and pleading with him that if in the next one month we do not see meaningful development in terms of fencing and ground breaking for structures because the Minister is spending huge amount of state resources to cleanup. And those who have properties are not taking it over. The Minister should revoke the land.
"The only way you can get them to move out of here is for the plot owners to take over their plots and start development. As long as the plot owners are speculating then pantaker and miscreants will take over their plots," Attah stated.
On allocation of alternative to the Association of scrap dealer, Apo-Dutse pantaker market, he noted that the Minister is considering it and they should be patient.
But he warned them against operating with babanbola because it paints them in bad light.
The chairman Association of scrap dealer, Apo-Dutse pantaker market, Anas Ismail, while fielding questions from journalists, he said his people are not regrouping rather they are packing their belongings.
He said they have already written to the Minister to please give them more time to pack their things.
Bala Haruna, Secretary General Apo Dutse pantaker market, also collaborated with what their Chairman said he said nobody came back, that they are dealing with so many things which include cars and others and it will take them some time to pack them.
He also appealed to the Minister to consider their request of allocating a land to do their business.
He also revealed they are over 10,000 scrap dealers in the market.
Downstream Sector:  FG's Deficit Spending to Rise by 106%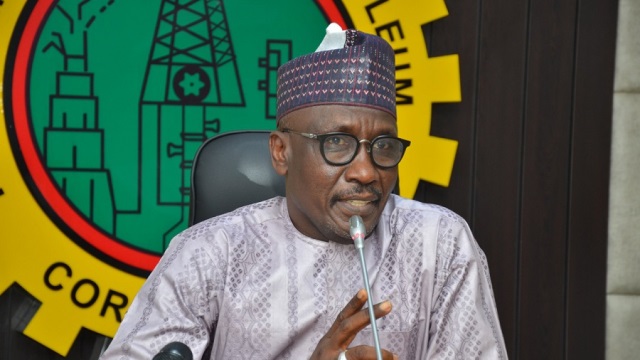 There were indications over the weekend, that the Federal Government's deficit spending in the downstream sector will increase by 106 per cent as landing cost of petrol rise to N315.46 per litre, from N295 per litre.
The most recent driver of the trend is the recent increase of freight rate to N20.46 per litre, from N10.46 per litre.
At the current price of N165 per litre of petrol, the government through the Nigerian National Petroleum Corporation, NNPC Limited, pays about N295 per litre as an under-recovery or subsidy.

But the level of government exposure would hit the roofs at N315.46 per litre, as the government has already expressed commitment to paying the new rate from June 2022.
Already the petroleum industry authorities are said to be racking their heads on ways and means to pay the new freight rate which was not provided for in the 2022 budget.
A top industry source, who pleaded anonymity, said: "The government has made a pronouncement after considering different options. Consultations are still ongoing. Let us wait and see what happens."
The officials of the Nigerian Midstream and Downstream Petroleum Regulatory Authority, NMDPRA, created in August 2021 in line with the Petroleum Industry Act 2021, did not respond, at the weekend.
NMDPRA, had earlier stated: "President Muhammadu Buhari has considered and approved the upward review in freight rate for transporters to alleviate the challenges associated with the distribution of Premium Motor Spirit (PMS) nationwide.
"The approval was after due consultations with industry-wide stakeholders at the instance of the Nigerian Midstream and Downstream Petroleum Regulatory Authority (the Authority).
"The review was necessitated by the upswing in the global price of petroleum products especially Automotive Gasoil (Diesel) and its implication on the cost of transporting Premium Motor Spirit (PMS) nationwide.
"Consequently, the Authority wishes to advise that in line with the mandate of the Authority as prescribed in the PIA (Section 31(i)) to develop and enforce a framework on tariffing and pricing for natural gas and petroleum products, the transporters freight rate has been reviewed to reflect current market realities.
"The revised freight rate takes effect from 1st June 2022 while still maintaining the current regulated PMS pump price of N165.00/Litre.
"An Inter-agency Team is being constituted to ensure reconciliation and payment of outstanding transporters claims in line with established payment procedure under the Bridging Fund Scheme. NNPC, the sole supplier of PMS, has maintained over 32 days of sufficiency in-country.
"We believe the increase in transporters freight rate will further encourage Nigerian Association of Road Transport Owners (NARTO) and other stakeholders to deploy more trucks to transport PMS nationwide to ensure adequate supply of the product".
In any case, the Independent Petroleum Marketers Association of Nigeria (IPMAN), has blamed ongoing petrol scarcity across the country on supply shortage and the high cost of running their operations.
IPMAN Public Relations Officer, Chief Chinedu Ukadike in a chat said most inland depots were dry and had no product from Lagos and other coastal depots.
Chief Ukadike stated that the high cost of freighting the product from the southern depots has also made it impossible for marketers to operate profitably despite the recent N10.46 per litre rate hike by the government.
According to him, "Depots in Makurdi, Enugu, Mossimi and Owerri cannot access petroleum products because they cannot be pumped. Since our refineries are bad, products are no longer being pumped through the pipelines. It cost marketers close to N40 per litre to freight the product to the stations from the South and that is after buying it for N162/litre from the private depot owners."
The Executive Director, NMDPRA, Ugbugo Ukoha, who inspected facilities in Lagos, had said: "When we observed that the high price of diesel poses a big challenge in the movement of other products, we made the representation to the minister of state for petroleum and Mr. President graciously approved that the freight rate for trucks is increased."
"There is an addition, which we will apply to the different routes to enable trucks to move to docks easily with less burden. With these kinds of efforts from the government, we can only continue to appeal to operators within this industry to play by the rules.
"PMS is a regulated product and the prices are fixed. The ex-depot price is known. The pump price remains N165 and the authority is ever ready to enforce those rules. So, we will continue to urge Nigerians to keep within these operating rules."
But industry leaders, who pleaded anonymity, said the government must have made adequate plans before declaring its commitment to paying the new freight rate.
Also, in a telephone interview over the weekend, the President, NARTO, Yusuf Othman, said: "The situation in the downstream sector is very critical, due mainly to the high cost of diesel. We thank the government for coming up with the new freight, which we hope will go a long way to enhancing operations."
"Indeed, we are hopeful that it will enable our members to deliver petrol to all parts of the nation, which has been constrained in the high price of diesel."