Aiteo Cup Final: 50,000 Kano Fans to Storm Kaduna For Pillars FC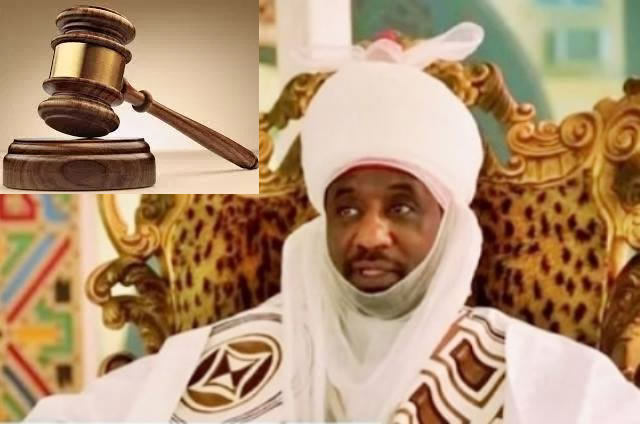 From Abdulgafar Oladimeji, Kano.
At least 1,000 supporters drawn  from each of   the 44 Local Government Areas in Kano state have been recruited to  cheer Kano Pillars FC to victory  at the finals of this year's edition of Aiteo cup scheduled to hold in Kaduna on July 24.
The chairman, Kano Pillars Fans club, Bashir Muazu(Jide) disclosed that preparations to ferry the fans to Ahmadu Bello stadium venue of the final match have been completed.

According to him, aside the anticipated 44 thousand supporters expected to be at the crucial game, thousands of independent sympathizers would hit the road to Kaduna to give support to their darling side.
He though expressed fear over the presence of a huge crowd at the game, he said the situation might be uncontrollable, "we had similar experience in Lagos, where those who were just sympathetic to our course, misbehaved and the football authorities tagged them to be members of our fans cub and punished us for their erring.
"we want to state categorically that, we are aware ABS is a 30, 000, seating facility, we have registered fans that are going to Kaduna and they are humble and law abiding, there are other thousands unregistered sympathizers, beware some would even trek to Kaduna for the game, this we cannot control, but we are appealing to our sympathizers to always comport themselves in line with the spirit of fair play." Bashir appealed .
He further said "we lost in the final last year to Enugu Rangers, this time, we have worked hard, we must commend the players and coaches for a job well done, we have a continental ticket in our pocket and we will ice the cake with the Aiteo coveted trophy."
Kano Pillars  fc of Kano have set up a final match against Niger Tornadoes of Minna, in the Aiteo  final slated to hold at Ahmadu Bello stadium, Kano, on July 24.
The Kano lads and  members of the technical crew will arrive Kaduna 72 hours prior to kick off time.

Fanfare as 8th Gold-Label Access Bank Lagos City Marathon Kicks-off
The 8th Gold-Label Access Bank Lagos City Marathon on Saturday kicked off amidst fanfare, with runners expectant of a good show.
The News Agency of Nigeria (NAN) reports that the marathon began at 7. a.m at National Stadium, Surulere, with Minister of Youths and Sports Development, Sunday Dare, on the sidelines for the start.
50,000 runners, local and international, are participating in the marathon.

Others dignitaries at the starting point include the Lagos State Commissioner for Youth, Olusegun Dawodu, Chairman Lagos State Sports Commission (LSSC), Sola Aiyepeku, Head of Technical for the race, Yusuf Ali among others.
Some runners who spoke to NAN expressed readiness for the race, with many expectant of having fun.
Mrs Itoro Jacobs said she was always looking forward to the race in which she had participated for the past four years.
"I have been participating for the past four years though the East Africans have been dominating the race and take the prize money.
"We can't actually measure up to the East Africans because they are professionals with six months training; for me, I am just running for fun.
"I always look forward to the race every year because it is a time to lose weight, interact and make friends with people," she said.
Another runner, a youth corps member in Lagos, Patience Samuel, told NAN that her mother encouraged her to run.
"This is my first time of participating in the marathon. My mum actually encouraged me to join the runners.
"I am looking forward to some fun as my mum told me. I also want to keep fit," she said.
Fifty-six-year-old Samuel Gbadegesin also said that marathon was an opportunity for him to know how his body would react stress.
"I joined the race about two years ago; I want to know how much stress I can withstand because I am not getting younger.
"The marathon is a good avenue for me to assess my health and know my fitness, I want to live long and this marathon is a test of my health status," he said.
Bukola Olopade, Chairman, Nilayo Sports Management Limited, organisers of the race, told NAN that he was looking forward to any athlete that would break the record.
"People should expect the race to be fun, especially for me, I am looking forward to anyone that would break the record.
"We still have one thing to look forward to and that is the two hours mark, we have had close to the time but we need someone that will break the finish line in two hours, a world record time.
"We have additional 10,000 dollars for that athletes that break the records," he said. (NAN)
Friendly: Flying Eagles Overpower Zambia's Junior Chipolopolo in 6-goal Thriller
Nigeria's under-20 national football team, the Flying Eagles, on Friday in Abuja overpowered their Zambian counterparts, the Junior Chipolopolo, 4-2 at the end of a thrilling international friendly.
The News Agency of Nigeria (NAN) reports that the match at the Moshood Abiola National Stadium's mainbowl was a tune-up game for both teams before the Africa Under-20 Cup of Nations.

The 2023 Africa Under-20 Cup of Nations is scheduled to take place in Egypt from Feb. 19 to March 11.
The Flying Eagles started the friendly on the front foot as they looked to dominate the game from the onset.
They had their first shot on target as early as in the fifth minute, after Flying Eagles' prolific midfielder Daniel Daga took a long shot from outside the penalty box.
It was a shot goalkeeper Jeban Tembo found difficult to handle as he parried it to on-rushing Ayuba Abubakar who failed to convert from close range.
The Flying Eagles had another lovely chance at goal in the 11th minute.
But man-of-the-match award winner Haliru Sarki saw his 30-yard free-kick hit the upright before goalkeeper Tembo parried the ball out for a corner-kick.
The Junior Chipolopolo had a chance of their own in the 17th minute but Moses Mulenga saw his powerful strike from outside the box parried away by goalkeeper Nathaniel Nwosu.
The Flying Eagles had two quick chances at goal six minutes later, but Ibrahim Muhammad squandered both opportunities with wayward and indecisive shots respectively.
Sarki had another lovely opportunity to open scoring for the hosts in the 33rd minute, after a clever dribble saw him take out two Zambian defenders.
But goalkeeper Tembo made himself big and punched Sarki's shot away for a corner-kick.
The stalemate would however be broken barely five minutes later.
Sarki was gifted another opportunity and his lovely-placed shot from just outside the box crept into the bottom right corner of goalkeeper Tembo's post in the 38th minute.
The second half saw a rejuvenated Zambian side begin to find their rhythm as they went in search of the equaliser.
The visitors responded well and scored in the 55th minute through a simple tap-in by Amon Chulu, after a defensive error in the Flying Eagles' vital area.
Sarki came close to grabbing his brace and Nigeria's second goal three minutes later, but his lovely free-kick again hit the upright to save goalkeeper Tembo's blushes.
He then provided a lovely cross for substitute Olamilekan Adams in the 60th minute after a clever dribble from the right.
But Adams saw his powerful header parried away by goalkeeper Tembo.
Nigeria's second goal would however come barely three minutes later after Solomon Agbalaka's pin-point cross from the left corner connected with Adams' powerful header once again in the 63rd minute.
It was beginning to look like a ding-dong affair as the Zambians drew level once again from a lovely corner-kick taken by Henry Mbuti.
It found a lurking Lasmond Phiri who pounced with a powerful header to beat goalkeeper Nwosu following another defensive blunder.
The match was however far from over as Flying Eagles' coach Ladan Bosso made several tactical changes, including substituting Emmanuel Uchebu for Sarki in the 71st minute.
The move paid off almost immediately as substitute Uchebu scored Nigeria's third goal from a simple tap-in.
That was after a lovely pass from another substitute following a defensive error by the Zambians in the 77th minute.
Bosso made another late tactical substitution in the 83rd minute, bringing in Samuel Lawal for Daga.
The move again paid off barely five minutes later as Lawal added a fourth for Nigeria.
This was after his solo effort which saw him race with the ball from midfield to place a right-footed shot beyond the reach of goalkeeper Tembo from just outside the box
Volleyball : Nigeria Qualify for 2023 FIVB Volleyball Girls' U-19 World Championship
The Nigeria Under 19 female volleyball team on Monday qualified for the 2023 FIVB Volleyball Girls' U19 World Championship in Croatia and Hungary.
This is contained in a statement signed by Yiting Cao, International Volleyball Federation (FIVB) Volleyball Department Project Manager.
FIVB congratulated Nigeria for qualifying for the Girls' U19 World Championship.

The project manager advised Nigeria to confirm her participation to complete the attached Entry Form and return it by Feb.3, 2023.
The President of Nigeria Volleyball Federation of the (NVBF) Musa Nimrod while reacting to the new development,
lauded the decision of FIVB to admit three African Nations into the World Championship.
Nimrod said the championship will help develop the young players who are in the best form of their lives.
"The slot given to Nigeria by FIVB means we can showcase our talents to the world in Croatia and Hungary.
"The female players can also have the opportunity of being selected by scouts of foreign teams," he said.
The News Agency of Nigeria (NAN) reports that Cameroon and Egypt placed first and second respectively at the 2022 CAVB Volleyball Girls' U19 African Championship in Abuja.
Cameroon and Egypt booked their tickets to the World Championship while Nigeria placed third.
NAN reports that the 2023 FIVB Volleyball Girls' U19 World Championship, will hold from Aug.1 to Aug.11 in Croatia and Hungary (NAN)