How Sports Can Curb Youth Restiveness – Bayelsa Deputy Gov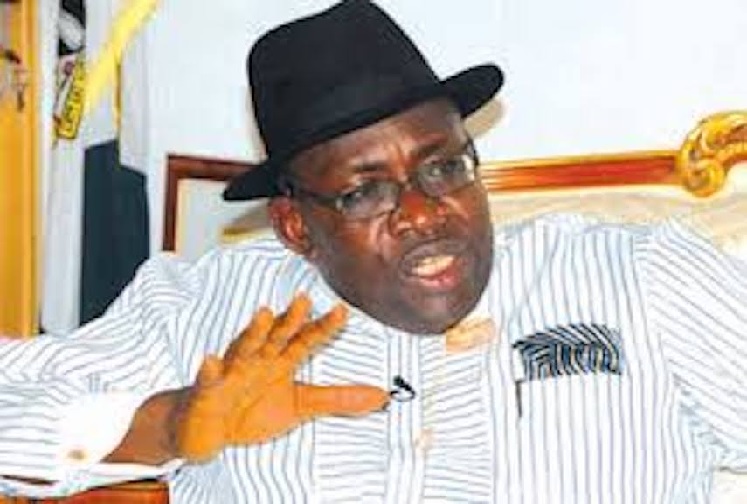 Bayelsa State Deputy Governor, Retired Rear Admiral Gboribiogha John Jonah, has described sports, and football in particular, as a sure means of curbing youth restiveness.
The Deputy Governor stated this while flagging off the third edition of the Governor Seriake Dickson Football Tournament otherwise known as Restoration Cup at the Samson Siasia Sports Complex in Yenagoa.

Commending the organisers for putting the competition together, the state's number two man stressed that organising a tournament with 161 teams participating was unprecedented.
His words: "A tournament with 161 teams is not an easy thing. The advantage to us is that it goes down to every corner of the state. When they say talent hunt, this best explains it.
"Youths everywhere in the country exhibit lots of energy and if you don't direct that energy well, they will direct it.
One of the areas that is like a religion in Nigeria is football. So, when you have every corner or almost every community involved in football, you are actually solving a problem."
The Sports Commissioner, Perekiye Buruboyefe, commended sponsors and individuals who contributed toward the competition.
"As you are aware, we have had this competition twice before now. The first one we had the finals in Nembe and the second finals we had it here. I just want to say we will see beautiful football throughout this competition," he said.
Director General of the Restoration Cup, Mr. Ono Akpe, in his remarks, highlighted the positives of the Restoration Cup since its maiden edition, especially the Restoration Starlets that finished third at the African Youth Cup in Cape Verde as well as the team's exploits in the Bayelsa State League, where the young lads emerged winners.
"From our research, we have discovered that this is the biggest grassroots football competition in the entire country. So, we must salute His Excellency, Governor Henry Seriake Dickson because from the first edition who he threw his weight behind it having realised the strength and
beauty of football and the unifying factor it brings. He has given us all the support to get to this third edition."
The opening game between Igbogene community and Aluku Dynamics of Biseni community saw the latter pick the first victory of the tournament after humiliating their opponent five goals to nil.
Aluku Dynamics dominated the entire game and progressed to the next round with goals from Greatman Johnson, Binaemi Dena, Paul Godswill, Nyesi Agunowei, and Oyowah Alex.

Husband of Slain Kenyan Runner Tirop Seeks Plea Bargain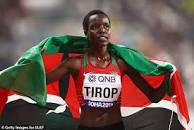 The husband of slain Kenyan distance runner Agnes Tirop is seeking a plea bargain after initially denying a charge of murder, his lawyer said yesterday.
Tirop, a rising star in the world of athletics, was killed last October in her home in Iten, a high-altitude training hub in western Kenya for top runners.
Emmanuel Ibrahim Rotich was arrested after a dramatic late-night chase the day after Tirop's body was found with stab wounds, and has been in custody ever since.

The 41-year-old denied a charge of murder at a November court appearance.
But in the latest twist in the legal saga, his lawyer Ngigi Mbugua told the Eldoret High Court that Rotich was willing to plead guilty to a lesser charge in the hope of attracting a more lenient sentence.
The prosecution said it was not against the idea of a plea bargain but wanted Tirop's family to be involved in the process.
A hearing on Rotich's request will take place on 22 September.
Ganduje Appoints Galadima Acting Kano Pillars Chair
Kano State Governor, Abdullahi Umar Ganduje, has appointed Ibrahim Galadima as acting Chairman of Kano Pillars Football Club.
The appointment is with immediate effect, the governor said.
Surajo Shuaibu Yahaya who had chaired the club was relieved of the job.
The appointment of Galadima who is Chairman of Kano State Sports Commission to oversee activities of Kano Pillars is part of routine exercise in sports administration of Ganduje, a statement by his Chief Press Secretary Abba Anwar said yesterday.

"As Kano Pillars is facing more competition in National Premier League (NPL) it will be good to have a leadership that will perfectly lead the Club."
"Ibrahim Galadima, Chairman of Kano State Sports Commission, will now replace the current Chairman of Kano Pillars FC, Surajo Shu'aibu Yahaya.
"Galadima will serve in acting capacity, before the appointment of a substantive Chairman," Ganduje said.
FIFA Emerges Best Global Sports Federation on Governance Standards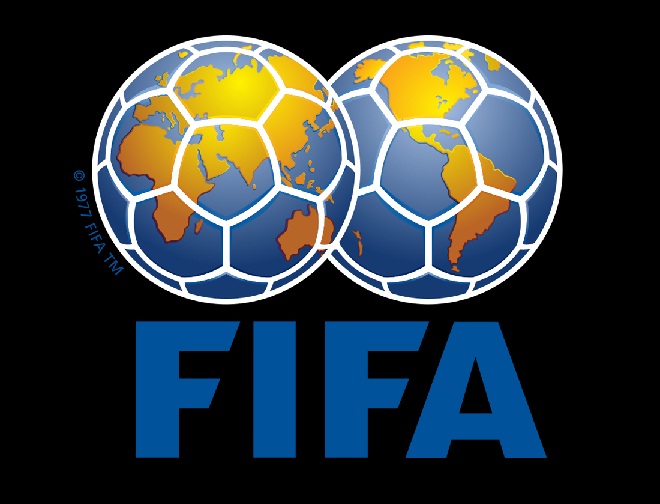 By Eze Okechukwu, Abuja
FIFA has been rated among the international sporting federations with the best standards of governance following a review conducted by the Association of Summer Olympic International Federations.

FIFA was among seven out of 33 international federations who achieved a score of 175 points or more out of 200 and were placed in the top group, A1, which the Association of Summer Olympic International Federations described as "an exclusive group".

The federations were divided into five groups according to their score, with the target score, regarded as satisfactory, set at 130 for full members of the Association of Summer Olympic International Federations.

It was the fourth such review conducted by by the association, with FIFA also placed among the leading international federations and the previous was in the year 2020.
The aim of the project, led by ASOIF's Governance Task Force, is to promote and ensure a culture of good governance within the international federations and help drive continuous progress.

The review looked at five aspects of governance – transparency, integrity, democracy, development and control mechanisms – and these were further divided into ten sub-sections, with a score of zero to four awarded for each.
The review began with a self assessment in January and February this year where international federations were asked to complete a questionnaire and determine a score for each question, providing explanatory evidence for their decision. These assessments were then independently moderated by an external sports governance consultancy.

The assessment took place in the context of the ongoing global pandemic, which has severely affected sport, but was conducted before Russia's invasion of Ukraine, which has caused more uncertainty in the sporting world.