Archbishop urges Christians to always show gratitude to God
Archbishop of Anglican Archdiocese of Enugu, Most Rev. Emmanuel Chukwuma, has urged Christians to always show gratitude to God for the sustenance of health and life.
Chukwuma spoke during a Special 85th Birthday Anniversary Thanksgiving Service for Beatrice Ekwueme, the wife of former Vice President, Late Dr Alex Ekwueme, at the Cathedral of the Good Shepherd, Enugu.

The cleric said that man receives numerous benefits and deeds of love and fatherly care from God daily, which most times he does not merit.
"Today, if you go to hospitals and see the pain and hopelessness people go through, I think one must appreciate God for good health and well-being.
"For one to be able to walk freely, eat and do other things human without stress or pain, it is all the great work of God and His great kindness over us,'' he said.
Chukwuma, however, urged Christians to always live a righteous life and shun sin, which makes God`s grace to be far from man.
"Nigerians must awake to righteousness; we must awake to uprightness, while showing our sincere gratitude to God.
"It is abomination to talk about immorality in the Church; and I feel very bad when a man of God or Pastor is involved or alleged to be involved.
"As ministers of God and Christians, we must live above board and show exemplary conduct in all we do, since we are the light of the world,'' he said.
The archbishop also called on President Muhammadu Buhari and state governors to work hard to promote and sustain security in the country.
"I must not fail to thank Gov. Ifeanyi Ugwuanyi for the much he is doing to ensure security and peace within Enugu State, irrespective of ethnicity and religious affiliations,'' he said.
Chukwuma described Mrs Ekwueme as a virtuous woman, who survived all weathers of life with her late husband while he was alive.
"She has lived a life of patience, tolerance and love toward all around her and has been exemplary mother figure to all,'' he said.
Also speaking, Gov. Ugwuanyi of Enugu thanked God for the life and health of Mrs Ekwueme, wishing her more birth anniversaries to come.
"Your life and conduct to people around you have been that of positive testimonies and memories. We are indeed proud to associate and learn from you,'' the governor said.
The celebrator, Mrs Ekwueme, thanked dignitaries from all works of life that came to honour her.
"I pray that the good Lord will grant you long life and well-being, just as I am enjoying today. I thank you all,'' she said.
In attendance were Sen. Jim Nwobodo, former governor of old Anambra State; Dr Ezekwesili Nwodo, former governor of Enugu State; Mr Peter Obi, former governor of Anambra State and Chief Emeka Wogu, former Minister of Labour and Productivity.
Others include Chief Emmanuel Iwuanyanwu, a PDP Board of Trustee member; Sen. Ben Obi; Sen. Victor Umeh; Sen. Sam Egwu; Prof. Kingsley Moghalu and Prof. Laz Ekwueme, Brother of Late Dr Alex Ekwueme and Traditional Ruler of Oko community in Anambra. [NAN]
Goodwill Messages as Benue Speaker Takes Wife to Altar
From David Torough, Makurdi
The Speaker, Benue State House of Assembly and the Gubernatorial Candidate of the Peoples Democratic Party(PDP) for next year's election, Engr Titus Uba on Saturday took his wife, Paulina to the Altar of God at St. Dominic's Catholic Church, Sachi in Makurdi, the state Capital.
Benue State Governor, Samuel Ortom in a goodwill message at the wedding reception in honour of the couple said Uba has the capacity to effectively Govern the state.

He stated that the PDP candidate's humility was a virtue that all great leaders possess.
The Governor explained that Engineer Uba has excelled in his professional career and as a politician, having presided over one of the most successful assembly across the states of the federation, would replicate his performance as Governor of Benue.
He congratulated Engineer Uba and his wife, Pauline for consummating their union in the Lord and called on the people to pray for them as well as other marriages to succeed.
The Governor who prayed God to bless the union also asked Him to grant their heart desires and ambitions, adding that as a humble couple, God will lift them to the exalted position of the number one family of the state.
Chairman of the occasion, Senator Gabriel Suswam and the Head of Service, Mrs. Veronica Onyeke who served as the Chairlady, urged the couple to stick to the vows they made to each other and always look unto God for solutions to their challenges to have a successful union.
In their goodwill messages, wife of the Governor, Dr. Eunice Ortom, represented by Mrs. Monica Ugela, wife of PDP National Chairman, Mrs. Iyorchia Ayu, Wife of the Tor Tiv, HRM, Felicia Ayatse and Tor Jechira, Chief Clement Uganden, advised the couple to imbibe the spirit of forgiveness to have a blissful marriage.
The State Deputy Governor, Engineer Benson Abounu, other members of the state executive and security councils, leadership of the PDP at both the state, zonal and national levels as well as other dignitaries across the state witnessed the wedding ceremony.
Pastor Who Anointed me in 1992 to be Governor Rejected New Car Gift from me-Ortom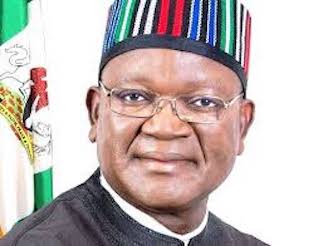 From Vincent Nyinongu, Makurdi
Benue State Governor, Samuel Ortom has recounted how Rev Samuel Alaha, who annointed him in 1992 to be governor of the state rejected a car gift from him when he eventually became governor. 
Governor Ortom made this disclosure Sunday, January 23, 2022 as the guest preacher at Faithway Gospel Ministries, Gboko, with the theme, 'Help from Above.

'
The Governor explained that after the prophecy by Rev. Alaha had been fulfilled and he became Governor in 2015, he visited the pastor and presented the new car in appreciation.
According to the Governor, even though Rev Alaha received the gift on the spot, "he called after few days to inform him that he appreciated the offer but begged to return it because he did not find it necessary."
Governor Ortom described Rev Alaha as a committed and true man of God whom he knew since 1980 for his zeal and commitment in service to God, pointing out that as Governor, he is determined to executing God's counsel to people of the state at all times.
Governor Ortom who took his text from Thessalonians 5:18 and Philippians 4:6, enjoined the congregation to be thankful for the air they breathe, stressing that whatever one passes through is a route to greatness.
He admonished the congregation to seek first the kingdom of God and its righteousness and assured that "all other things will be added onto you."
Governor Ortom also called on Christians to go back to the time when there was love towards one another "as it used to be in the past when we became Christians. True brotherly love is lacking today that is why there seems to be conflict all the times."
Touching on the unity in the family, the governor told couples to begin to show love towards one another to celebrate accommodation, tolerance and faith in God.
Guest Speaker at the occasion and member representing Gboko-Tarka at the House of Representatives, Rt Hon John Dyegh appreciated Governor Ortom for being kind to Gboko saying he has done for Gboko what no governor had done since the creation of Benue.
The Federal Lawmaker testified that in 1993 after serving as Council Chairman of Guma, Governor Ortom gave out his only car and house to God, an action that generated much pressure from close family members and the Church decided to return his house to him.
During the Church service, the General Overseer of Faithway Prophetic Ministries, Rev Samuel Alaha and other ministers of God prayed for the Governor, the state and all political aspirants in Benue.
Crossover Night: FCT Imposes 50 Per cent Hall Capacity for Churches, Nightclubs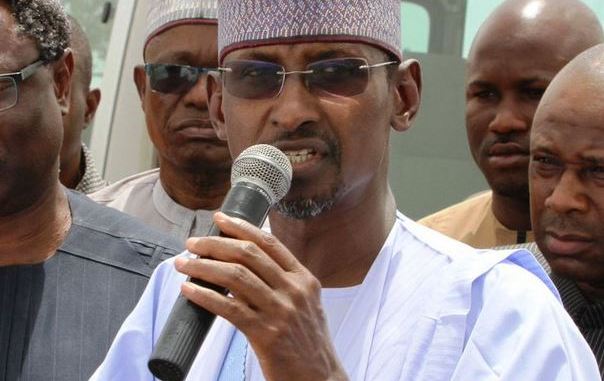 By Laide Akinboade, Abuja
The Federal Capital Territory Administration ( FCTA) on Wednesday, insisted that  all religious and social gatherings must be limited to 50 per cent of the hall capacity and urged all worship centres planning an elaborate New Year eve religious rituals, popularly known as " Crossover Night " to obey instituted authorities and adhere strictly to the recommended preventive  measures and health guidelines.

In an interview with newsmen in Abuja, the Senior Special Assistant to the FCT Minister on Monitoring, Inspection and Enforcement Ikharo Attah, said the surge in new cases of COVID-19 was alarming, and the administration would not fold it's arms and watch the situation go from bad to worse.
He also said that the ban on nightclubs and other social gatherings where physical distancing and non-pharmaceutical protocols cannot be achieved, remained in force.
He further disclosed that on December 26 alone the city recorded an alarmingly disturbing 806 new cases, while on the December 27 the new cases were 57.
Attah noted that on Tuesday December 28, 80 new cases were recorded in the nation's capital, and that there must be government and all stakeholders' effective collaboration to tackle the pandemic.
According to him, FCT ministers had at different occasions met with religious leaders and other stakeholders, creating synergy against the deadly pandemic, and also reiterating their commitments to keeping Abuja safe and secured.
While he appealed to religious leaders and residents to ensure complete compliance with all the Covid-19 guidelines issued by the Health and Human Services Secretariat last week, he noted that enforcement team would be mobilized to track down violators who will be made to face the laws of the land.
He added that the administration will continue to do everything necessary to have a healthy and prosperous capital city that is free from diseases and all manners of anti-social elements in the New Year.
Meanwhile, the Nigeria Centre of Disease Control (NCDC) disclosed yesterday that Delta State topped the country's daily COVID-19 chart on Tuesday with 194 out of the 599 cases recorded. The NCDC made this known on website on Wednesday morning.
The centre said the 194 cases were recorded from December 13 to December 27.
The Centre said the 599 cases on Tuesday showed another decline from the 859 registered on Monday.
The NCDC also said that Lagos State reported three COVID deaths, raising its death toll from 757 to 760.
The agency also said Lagos reported 35 cases on Tuesday while Ondo has 23.
Others are Edo-94, FCT-80,Kaduna – 48, Kano (21), Rivers (20), Kwara (20), Ogun (18), Plateau (12), Abia (8), Cross River (8), Ekiti (6), and Bauchi (3).
The NCDC noted that the pandemic has claimed 3,027 lives across the country since the outbreak in 2020.
It added that Nigeria now has 239,010 COVID-19 cases.
The NCDC stated that 213,180 have so far been treated and discharged.
The agency said that as of Tuesday , the number of active cases in the country increased to 22, 803, from 22,586 on Monday.
The NCDC said that 3,823,309 people have been tested for the virus.
It added that a multi-sectoral national emergency operations centre, activated at Level II, continues to coordinate the national response activities. NAN