Bayelsa Hands Over Stranded Fishermen to Sao Tome and Principe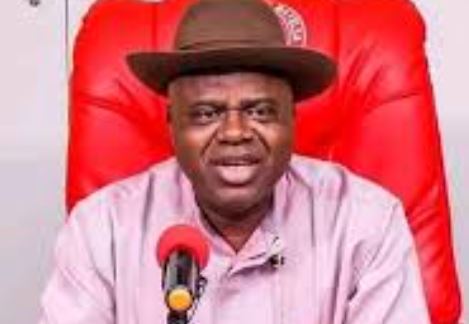 From Mike Tayese, Yenagoa
Bayelsa State Government has formally handed over three fishermen, who lost their way on the Gulf of Guinea to the Sao Tome and Principe Head of Mission in Nigeria.
State Governor, Duoye Diri, who spoke in Government House, Yenagoa, during the formal handover lauded the local fishermen in Okpoama community in Brass Local Government of the state, who rescued their fellow fishermen on the Atlantic Ocean.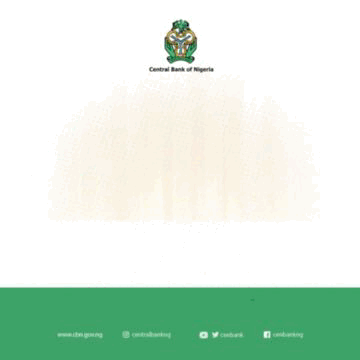 He said they demonstrated the true spirit of an Ijaw man, who cares for his brothers and humanity in general.
A statement by his Chief Press Secretary, Daniel Alabrah, quoted the governor as saying the action of the Bayelsa fishermen underscored the cordial relationship between Nigeria and the neighbouring country.
Diri disclosed that once they were rescued, his administration through the Commissioner for Health, Dr. Pabara Igwele, made sure that they were provided the necessary health care.
He hailed the effort of the government of Sao Tome and Principe in showing concern for its citizens even though they were fishermen, saying it showed that they truly valued their citizens.
The Bayelsa governor also commended the role of the Nigerian Maritime Administration and Safety Agency (NIMASA) in the rescue of the fishermen and again called for the agency's presence in Bayelsa and other coastal states to take care of such situations.
"I got the news of the rescue of these fishermen informally. I then tried to use a formal government system and the security agencies to confirm that we had two citizens of Sao Tome and Principe that were rescued by some Bayelsa fishermen at Okpoama in Brass Local Government Area of the state while the third one was rescued by NIMASA personnel.
"So, I directed that the three of them be brought to Yenagoa so that they can undergo health checks and probably contact the Sao Tome and Principe Government.
"Fortunately, the Sao Tome and Principe Government's Head of Missions at the embassy in Nigeria made contacts with our government and informed us that he was coming to Yenagoa to receive them.
"I am really very proud of our fishermen who exhibited their Ijawness because the Ijaw man is very hospitable and loves humanity.
"Let me also appreciate the Government of Sao Tome and Principe for going after their citizens who went missing on the Atlantic Ocean for over one week while trying to navigate their way on the sea and the Gulf of Guinea drifted them to the Nigerian boundary" he said.
In his response, the Sao Tome and Principe Head of Mission to Nigeria, Pires Dos Santos Aguiar, expressed appreciation to the Bayelsa State Government and Nigeria for the effort to rescue his countrymen.
He said the action of  Bayelsa and Nigeria has strengthened the relationship between both countries.
Tears, Laughter on Gaza Beach as Children Get Break from War
Children played on a Gaza beach as displaced families left their cramped shelters for a short break during the truce between Israel and Hamas.
However, amid the laughter their parents could not forget the hardships of war and homelessness.
As children splashed in the shallow water, jumping over small waves, adults in bare feet watched from the shore.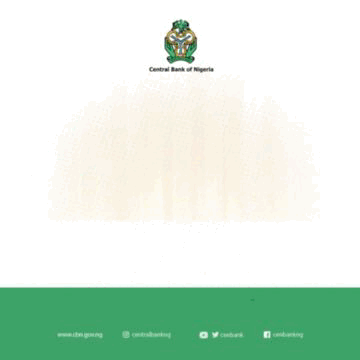 Asmaa al-Sultan, a displaced woman from northern Gaza, sat on the sand with her arm around her mother.
The older woman was crying quietly.
More than 30 members of the al-Sultan family are sheltering in a UN school in the town of Deir Al-Balah with hundreds of other displaced people.
"We came to the beach to take a breather, to escape from the feeling of the crowded schools and from the depressing and polluted environment we are in," said Asmaa.
"People come to the beach to relax, to swim, for their children to have fun, they take food with them. But we are so depressed. We are on the beach but we want to cry," she added.
Hundreds of thousands of people have left their homes in northern Gaza, which has borne the brunt of Israel's military assault, to seek refuge in tents, schools, or the homes of friends and relatives in the southern part of the strip.
The gruelling conditions in the tent camps and schools, with overcrowding, a dearth of toilets and showers, and long daily queues for small rations of food and water, have been compounded by the psychological impact of bombardment and displacement.
The beach at Deir Al-Balah has a row of fishermen's huts at the back, towards the bottom of a slope strewn with rubbish.
Some displaced people had taken up residence in the flimsy huts, clothes hanging on strings outside.
Waleed al-Sultan, one of Asmaa's younger relatives, was trying to untangle a net near the huts as he prepared to go out fishing in a small boat, hoping the truce would mean he could do so without danger.
"I brought nothing with me when I was displaced, so I thought I would make a living from fishing, but the (Israeli) guards stopped me and started shooting at us," he said.
The war began when Hamas militants burst out of Gaza on Oct. 7 and rampaged through southern Israel, killing 1,200 people, including babies and children, and seizing 240 hostages.
Israel responded with an all-out assault on Gaza which has killed 14,800 Palestinians, four in ten of them children under 18, according to health officials in the Hamas-controlled territory.
While some displaced people have seized the opportunity of the four-day truce, which began on Friday, to check on their homes, others have been too fearful to return to the north, much of which has been reduced to a wasteland.
"We are afraid about the end of these four days. We don't know what will happen to us next," said Hazem al-Sultan, Asmaa's husband.
He said they and their relatives had not dared to head north for fear of being shot at by Israeli soldiers and had no idea what state their homes might be in.
"We are afraid for our children, for ourselves, and we don't know what to do," he said. (Reuters/NAN)
Israel to Release another 42 Palestinian Women, Children from Prison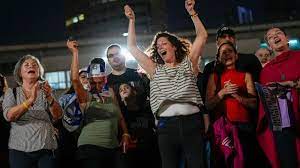 Another 42 Palestinians held in Israeli prisons are to be released on Saturday as part of the agreement between the Israeli government and the Islamist Hamas movement, according to the Times of Israel newspaper.
Israel will initially transfer the detainees to Ofer Prison in the occupied West Bank for medical examinations by International Red Cross staff, according to the newspaper, which cited Israeli prison officials.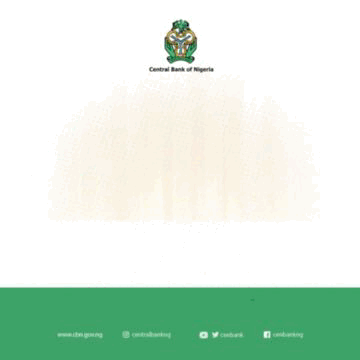 Al Jazeera reported that the prisoners to be released include 18 women and 24 teenage boys.
As a condition of the agreement, Hamas militants must first release Israeli hostages being held in Gaza before the Palestinian prisoners are released from Israeli custody, according to the report.
After their release, the Palestinians are to return to the places where they previously lived, for example in the West Bank or East Jerusalem.
The first group of Palestinian prisoners consisted of minors and women held in Israeli prisons on offences ranging from stone-throwing to attacks on police officers, including some who were arrested but never faced trial, Israeli newspaper Haaretz reported. (dpa/NAN)
More Trucks with Fuel, Aid Head to Gaza Under Israel-Hamas Deal
 More trucks carrying humanitarian supplies moved through Egypt's Rafah border crossing to the Gaza Strip on Saturday, the second day of a temporary truce agreed to by Israel and the Islamist Hamas movement.
Seven fuel trucks, including four loaded with cooking gas, passed through the crossing on Saturday, an Egyptian official said.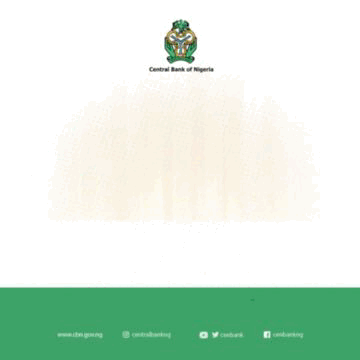 In addition, 100 trucks carrying food and medical aid bound for Gaza also crossed through Rafah, Dr Raed Abdel-Nasser, the head of the Red Crescent in Egypt's northern Sinai, told dpa.
The Palestinian Red Crescent, meanwhile, said its teams received 196 trucks of relief supplies via Rafah on Friday from its Egyptian counterpart.
The truce agreement, which was brokered and announced by Qatar on Wednesday, involves a four-day pause in fighting between both sides.
The pause will allow desperately needed aid to flow into the densely populated Gaza Strip in exchange for the release of some hostages Hamas kidnapped during bloody Oct. 7 attacks on Israel.
Israel also agreed to release a number of Palestinians held in Israeli prisons as part of the deal. (dpa/NAN)