Breaking: Obasanjo writes PMB open letter [Full Text]
Dear President and General Buhari,
OPEN LETTER TO PRESIDENT, GENERAL MUHAMMADU BUHARI
I am constrained to write to you this open letter. I decided to make it an open letter because the issue is very weighty and must be greatly worrisome to all concerned Nigerians and that  means all right-thinking Nigerians and those resident in Nigeria.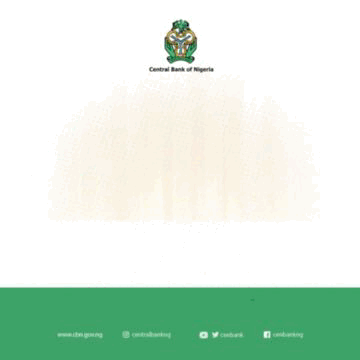 Since the issue is of momentous concern to all well-meaning and  all right-thinking  Nigerians, it must be of great concern to you, and collective thinking and dialoguing  is the best way of finding  an appropriate and adequate  solution  to the  problem.   The contents of this letter, therefore, should be available  to all those who can help in proffering effective solutions  for the problem of insecurity  in the land.
One of the spinoffs and accelerants is the misinformation and disinformation through the use of  fake news. A number of articles, in recent days, have been attributed to me by some people who I believe may be seeking added credence and an attentive audience for their opinions and view-points. As you know very well, I will always boldly own what I say and disown what is put into my mouth. But the issue I am addressing here is very serious; it is the issue of life and death for all of us and for our dear country, Nigeria.  This issue can no longer be ignored, treated with nonchalance,  swept under the carpet  or treated with cuddling  glove.  The issue is hitting at the foundation of our existence as Nigerians and fast eroding the root of our Nigerian community. I am very much worried and afraid that we are on the precipice and dangerously reaching a tipping point where it may no longer be possible to hold danger at bay.  Without being immodest, as a Nigerian who still bears the scar of the Nigerian civil war on my body and with a son who bears the scar of fighting Boko Haram on his body, you can understand, I hope, why I am so concerned.  When people are desperate and feel that they cannot have confidence in the ability of government to provide security for their lives and properties, they will take recourse to anything and everything that can guarantee their security individually and collectively.
For over ten years, for four of which you have been the captain of the ship, Boko Haram has menacingly ravaged the land and in spite of  government's claim of victory  over Boko Haram, the potency and the activities of Boko Haram, where they are active, remain undiminished, putting lie to government's claim. The recent explanation of the Chief of Army Staff for non-victory due to lack of commitment and lack of motivation on the part of troops bordering on sabotage speaks for itself. Say what you will, Boko Haram is still a daily issue of insecurity for those  who are victimised,  killed, maimed, kidnapped, raped, sold into slavery and forced into marriage  and for children forcibly recruited into  carrying bombs on them to detonate among crowds of people to cause maximum destructions and damage. And Boko Haram will not go away on the basis of sticks alone, carrots must overweigh sticks.  How else do you deal with issues such as only about 50% literacy in North-East with over 70% unemployment?
Herdsmen/farmers crises and menace started with government treating the issue with cuddling glove instead of hammer.  It has festered and spread. Today, it has developed into banditry, kidnapping, armed robbery and killings all over the country. The unfortunate  situation is that the criminality is being perceived as a 'Fulani' menace  unleashed  by Fulani  elite in the different parts of the country for a number of reasons  but even more  unfortunately, many Nigerians  and non-Nigerians who are friends of Nigeria attach vicarious  responsibility  to you as a  Fulani elite and the current captain of the Nigeria ship. Perception may be as potent as reality at times.  Whatever may be the grievances of Fulanis, if any, they need to be put out in the open and their  grievances, if legitimate, be addressed; and if other ethnic groups have grievances, let them also be brought out in the open and addressed through debate and dialogue.
The main issue, if I may dare say, is poor management or mismanagement of diversity which, on the other hand, is one of our greatest and  most important assets.  As a result, very onerous cloud is gathering.  And rain of destruction, violence, disaster and disunity can only be the outcome.  Nothing should be taken for granted, the clock is ticking with the cacophony of dissatisfaction and disaffection everywhere in and  outside the country. The Presidency and the Congress in the US have signalled to us to put our house in order. The House of Lords in the UK had debated the Nigerian security situation. We must understand and appreciate the significance, implication and likely consequences of such concerns and deliberations.
No one can stop hate speech, violent agitation and smouldering violent agitation if he fans the embers of hatred, disaffection and violence.  It will continue to snowball until it is out of control.  A stich in time saves nine, goes the old wise saying.
With the death of Funke, Chief Fasoranti's daughter, some sympathetic Nigerian groups are  saying "enough is enough". Prof. Anya, a distinguished  Nigerian merit Laureate,  has this to say "We can no longer say with certainty that we have a nation".  Niger-Delta leaders, South-Eastern leaders, Middle-Belt leaders and Northern Elders Forum have not remained quiet.  Different ordinary Nigerians at home  and abroad are calling  for  different measures to  address or ameliorate  the situation. All the calls and cries can only continue to be ignored at the expense of Nigerian unity, if not its continued existence.
To be explicit and without equivocation, Mr. President and General, I am deeply worried about four avoidable calamities:
1. abandoning  Nigeria  into the hands of criminals who are  all being suspected, rightly or wrongly, as  Fulanis and terrorists of Boko Haram  type;
2. spontaneous  or planned reprisal attacks against Fulanis which  may inadvertently or advertently mushroom into  pogrom or Rwanda-type genocide that we did not believe could happen and yet it happened.
3. similar attacks against any other tribe or ethnic group anywhere in the country initiated  by rumours, fears, intimidation and revenge capable of leading to pogrom;
4. violent uprising  beginning  from one section  of the country  and spreading  quickly  to other areas  and leading to dismemberment  of the  country.
It happened to Yugoslavia not too long ago. If we do not act now, one or all of these scenarios may happen. We must pray and take effective actions at the same time. The initiative is in  the hands of the President  of the nation, but he cannot do it  alone.  In my part of the world, if you  are sharpening your  cutlass and a mad man comes from behind to take the cutlass from you, you need other people's assistance to have your cutlass back without being harmed. The mad men with serious criminal intent and terrorism as core value have taken cutlass of security.  The need for assistance  to regain control is obviously compelling and must be embraced now.
A couple of weeks ago at a public lecture, I had said, among other things, that:
"In all these issues of mobilisation for national unity, stability, security, cooperation, development, growth and progress, there is no consensus.  Like in the issue of security, government should open up discussion, debate and dialogue as part of consultation at different levels and the outcome of such deliberations should be collated to form inputs into a national conference to come up with the solution that will effectively deal with the issues and lead to rapid development, growth and progress which will give us a wholesome society and enhanced living standard and livelihood in an inclusive and shared society.  It will be a national programme.  We need unity of purpose and nationally accepted strategic roadmap that will not change with whims and caprices of any government.  It must be owned by the citizens, people's policy and strategy implemented by the government no matter its colour and leaning.
Some of the groups that I will suggest to be contacted are: traditional rulers, past heads of service (no matter how competent or incompetent they have been and how much they have contributed to the mess we are in), past heads of para-military organisations, private sector, civil society, community leaders particularly in the most affected areas, present and past governors, present and past local government leaders, religious leaders, past Heads of State, past intelligence chiefs, past Heads of Civil Service and relevant current and retired diplomats, members of opposition and any groups that may be deemed relevant."
The President must be seen to be addressing this issue with utmost seriousness and with maximum dispatch and getting all hands on deck to help.  If there is failure, the principal responsibility will be that of the President and no one else.  We need cohesion and concentration of effort and maximum force – political, economic, social, psychological and military – to deal successfully with the menace of criminality and terrorism separately and together.  Blame game among own forces must be avoided.  It is debilitating and only helpful to our adversary. We cannot dither anymore. It is time to confront this threat headlong and in a manner that is holistic, inclusive and purposeful.
For  the sake of Nigeria  and Nigerians,  I pray that God may grant you, as our President, the wisdom, the understanding, the political will and  the courage  to do what is right when it is right and without fear or favour.  May God save, secure, protect and bless Nigeria. May He open to us a window of opportunity that we can still use to prevent the worst happening.  As we say in my village, "May God forbid bad thing".
OLUSEGUN OBASANJO
July 15, 2019
Released by
Kehinde Akinyemi
Special Assistant Media.
Reps call for urgent repair of Benin-Warri highway over Tanker explosion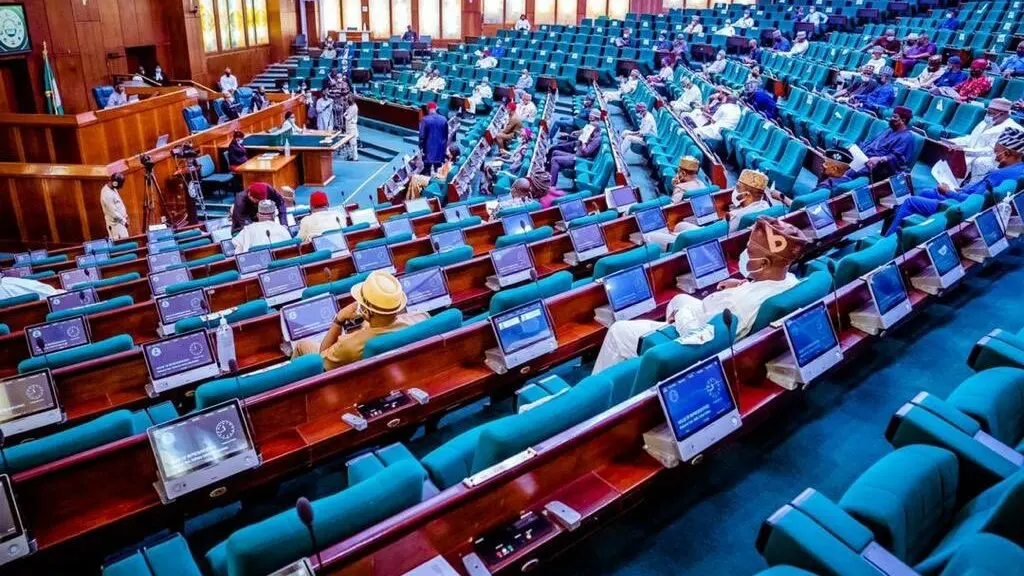 The House of Representatives has called for an urgent repair of the dilapidated Benin-Warri highway which led to the recent fuel tanker explosion that claimed 20 lives at the Koko Junction in Delta.
The resolutions followed the adoption of a motion of urgent public importance by Rep Thomas Ereyitomi (Delta-PDP) on during plenary in Abuja on Wednesday.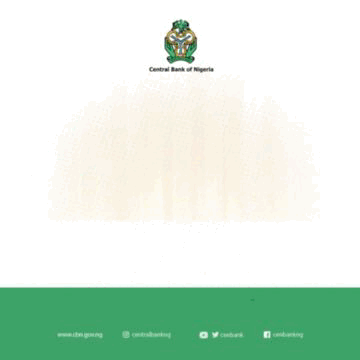 In moving the motion, Ereyitomi noted that the unfortunate loss of more than 20 lives, including children and women on Oct.
1, was worrisome.
This was due to a fallen tanker ladened with Petroleum Motor Spirit (PMS) that exploded at Koko Junction in the Warri-Benin highway in Delta.
He said apart from the deaths recorded, other people sustained different degrees of injuries while over 16 vehicles and three motorcycles were destroyed by the inferno.
He further stated that the unfortunate incident would further worsen the plight of road users.
He said the road users already had to cope with massive gridlock occasioned by the dilapidated road, spending days on a journey that should ordinarily not exceed 45 minutes.
He said the road was plagued by significant number of accidents which often involved tankers and other heavy duty vehicles which tumbled as drivers maneuvered failed portions of the road.
"With the accident, commuters and motorists will become more exposed to attacks by hoodlums/miscreants who take advantage of such situations to wreck havoc.
"The failed portions of this road have become a death trap for users of the road with little or no remedial efforts from any quarter over a period of time to pose this kind of danger.
Adopting the motion, the house, therefore, observed a minute silence in honour of those who lost their lives in the tragic incident.
The house urged the National Emergency Management Agency and the Federal Ministry of Humanitarian Affairs, Disaster Management and Social Development to immediately send relief materials to affected victims
The lawmakers also urged FERMA and Federal Ministry of Works and Housing to expedite action on the rehabilitation of the road and other federal roads around the country, to forestall future occurrence.
They also asked that victims' medical bills be settled for those hospitalised.
The house further mandated its committees on emergency and disaster management, works and legislative compliance to comply with the resolution.
Sokoto Judicial Commission grants Tambuwal, nine others additional time for defence Commission
The Sokoto State Commission of Inquiry has approved the request of former Gov. Aminu Tambuwal and nine others for additional time to prepare their defence.
The commission, at Its resumed hearing on Tuesday in Sokoto summoned Tambuwal and other officials of his administration as witnesses, among other stakeholders.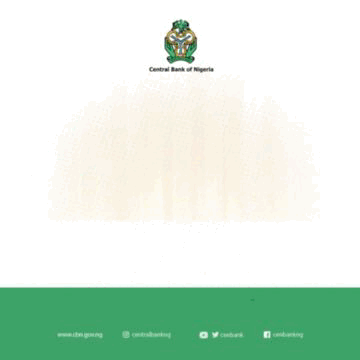 The News Agency of Nigeria (NAN) reports that the witnesses were summoned to explain their involvement in the alleged sale and auctioning of government assets related to the State Ministry of Agriculture.
During the hearing, Dr Suleiman Usman, (SAN), the Counsel for Tambuwal and the nine others, requested for an extension of time to allow them to respond to the memorandum.
Usman pointed out that some of the witnesses had not been properly served, necessitating the request for an additional time.
NAN also reports that the nine other witnesses included Sani Garba-Shuni, Sa'idu Umar, Abdussamad Dasuki, Ali Inname, Aminu Dodon-Daji, Buhari Tambuwal, Umar Wali, Umar Bature, Mai-Akwai Tudu and Aliyu Tureta, among others.
Justice Mu'azu Pindiga, the commission's Chairman granted the request, giving the witnesses a two-day extension to prepare and respond to the memorandum.
Pindiga scheduled the next hearing for October 5th, for the formal adoption of the memorandum and the commencement of the hearing.
In the meantime, three witnesses had chosen to return the tractors they had acquired through auction within two days.
According to one of the witnesses, the tractor had been given to him as a 'donation for sesame production'.
NAPTIP celebrates as 62-years-old trafficker goes in for 12 years
The National Agency for the Prohibition of Trafficking in Persons (NAPTIP), has expressed appreciation at Tuesday's sentencing of a human trafficker, Felicia Osaigbovo to 12 years imprisonment.
A Benin High Court sentenced 62-year-old Felicia to 12 years at the Correctional Centre and a fine of N24 million for her involvement in human trafficking.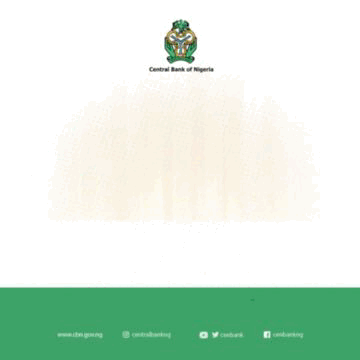 NAPTIP arraigned the convict on July 1, 2021 on a 24- count charge of assisting persons engaged in trafficking, contrary to the law.
She was also charged with organising foreign travels for 12 persons to practice prostitution in Belgium, contrary to the Trafficking in Persons (Prohibition) Enforcement and Administration Act (2015).
The convict pleaded not guilty to all the counts, but the prosecution called three witnesses, including Belgian police officer, Jimmy Wellem Hendricks to prove its case.
The prosecution tendered 13 exhibits in the cause of trial.
In delivering judgment, the trial court found Felicia guilty on all the 24 counts and sentenced her accordingly.
NAPTIP's Commander, Benin Zonal Command, Mr Nduka Nwanwenne was full of praises for the agency's legal team for diligent prosecution.
He also applauded the court for the judgment when he spoke with the News Agency of Nigeria (NAN) on Tuesday in Benin.
Nwanwenne noted that the hands of justice must surely manifest, sooner than later, no matter the delay.