Buhari at Ministerial Retreat: Our Administration Will Lift 100m Nigerians out of Poverty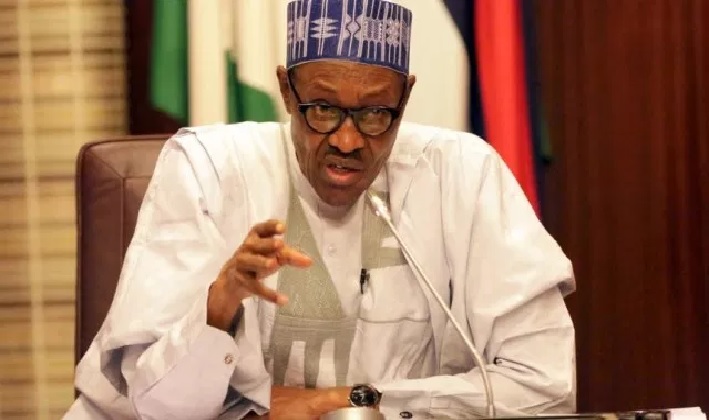 Read the full address of President Muhammadu Buhari at the Presidential Retreat for Ministers -Designate and Presidential Aides held Monday at the State House Abuja.
I welcome you all to this meeting whose purpose is firstly, to familiarize ourselves with our colleagues with whom we shall be working closely for the next four years GOD willing; secondly, to reflect and assess the country's position in 2015 and today; and thirdly, to chart a course for the country for the foreseeable future.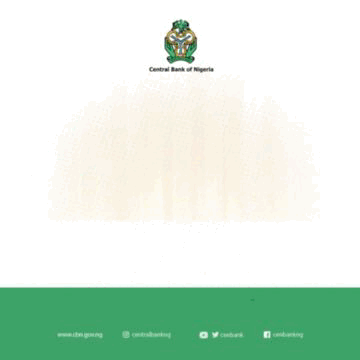 2. I congratulate all the new comers who your country has chosen above others to join the first term Ministers whose performance has been outstanding.
All of you are appointed to assist and advise the President in running the affairs of our country. At the end of the Retreat, it is hoped that all of you will be in tune with the roles and responsibilities of positions you will occupy in Government. Many national issues require unified decisions.
3. It is a great privilege for you to be called upon to serve in these Great Offices of State and you must grasp the chance with two hands and put in your best efforts as Nigeria today needs top managers to handle our numerous challenges. There will be long hours and you must be prepared to live laborious days if we are to serve our people optimally.
4. Ladies and gentlemen, we are all aware of the looming demographic potential of our country. By average estimates, our population is close to 200 million today. By 2050, UN estimates put Nigeria third globally behind only India and China with our projected population at 411 million.
5. This is a frightening prospect but only if we sit idly by and expect handouts from so-called development partners. The solution to our problems lies within us.
6. Honourable Ministers-Designate, in our first term we identified three salient areas for close attention and action, namely to secure the country, to improve the economy and to fight corruption.
7. None but the most partisan will dispute that we have made headway in all three areas:
First – we have rolled back the frontiers of terrorism; we are actively addressing other challenges such as kidnappings, farmer-herder violence, improving the safety of our roads, railways, air traffic and fire control capacities.
Second – we are steadily turning the economy round through investment in agriculture and manufacturing, shoring up our foreign reserves, curbing inflation and improving the country's infrastructure.
Third – on corruption, we have recovered hundreds of billions of stolen assets and are actively pursuing control measures to tackle leakages in public resources. We will not let up in fighting corruption.
8. As Ministers, I am counting on you together with Advisers and Nigerians willing and able to contribute to build upon our road map of policies, programmes and projects that will lift the bulk of our people out of poverty and set them on the road to prosperity.
9. Our Administration's eight years will have laid the grounds for lifting 100 million Nigerians out of poverty in 10 years. This outcome will fundamentally shift Nigeria's trajectory and place us among the World's Great Nations.
11. Honourable Ministers-Designate, you will be responsible for the development and implementation of policies, programmes and projects in your various Ministries, Departments and Agencies in line with Government priorities. You must also ensure that Agencies under your Ministries are effective, efficient and accountable in the discharge of their responsibilities.
12. Honourable Ministers-Designate, we must work as a team. Although you have been chosen to represent your states as a constitutional imperative, it is vital for all of you to work as Nigerians.
13. Furthermore, working as a team demands that we know what the next person is doing. You must open communications with your colleagues. Lack of communication leads to lack of cooperation and sub-optimal performance.14. Finally, although this is called a Retreat, I would like to think this is a preparation for an advance to the Next Level. Thank you ladies and gentlemen. I wish you fruitful deliberations

---
DMO Offers N150bn Sukuk Bond for Subscription at N1, 000 Per Unit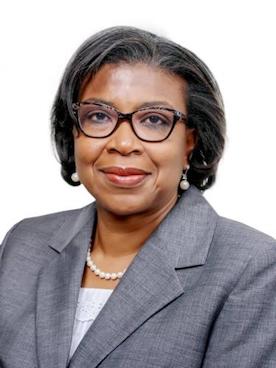 The Debt Management Office (DMO) on Tuesday offered for subscription, Ijarah Sukuk valued at N150 billion.
According to a statement by the DMO, the Sukuk is issued by Federal Government of Nigeria (FGN) Roads Sukuk Company PLC, on behalf of the Federal Government.
It said that the Sukuk were offered at N1,000 per unit, subject to a minimum subscription of N10,000 and in multiples of N1,000 thereafter.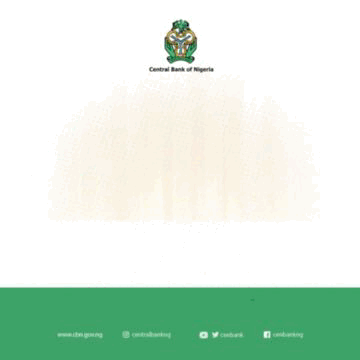 "Rental payment is made half-yearly, and bullet repayment is done on the date of maturity.
"Proceeds will be used solely for the construction and rehabilitation of key road projects and bridges across the six geopolitical zones of the country," the DMO said.
It added that the Ijarah Sukuk was backed by the full faith and credit of the Federal Government.
"It qualifies as securities in which trustees can invest under the Trustee Investment Act.
"Qualifies as government securities within the meaning of Company Income Tax Act and Personal Income Tax Act for tax exemption for pension funds among other investors.
"To be listed on the Nigerian Exchange Limited and FMDQ Securities Exchange Limited, " it said.
It added that the Ijarah Sukuk was classified as liquid asset by the Central Bank of Nigeria (CBN) and certified by the Financial Regulation Advisory Council of Experts of the CBN.
The News Agency of Nigeria (NAN) reports that the Sukuk is a Sharia-compliant instrument that represents the interests of the owner in an asset or pool of assets.
It ensures that every financial activity is backed by real economic activity, is usually linked to specific infrastructure projects.(NAN)
Umahi congratulates Mbah, urges opposition parties to stop distraction in Enugu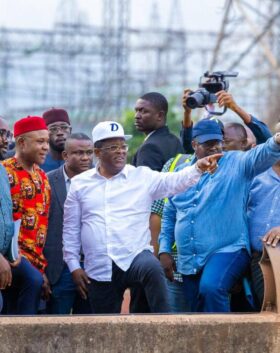 …..Umahi congratulates Mbah
Minister of Works, Chief Dave Umahi, has congratulated Gov. Peter Mbah on his victory at the Enugu State Governorship Election Petition Tribunal, even as he called on opposition parties to stop distracting the governor.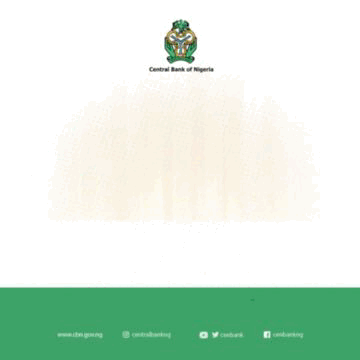 Umahi, who is an All Progressives Congress (APC) stalwart, said it was not about party affiliation but about the quality of the individual chosen by the people of the state to lead them.
The minister, who said this when he inspected the collapsed bridge at the Enugu end of the Enugu-Port Harcourt expressway, advised the opposition in the state not to waste their time contesting Mbah's 'divine and people's mandate'.
He also said that Mbah's initiative to commence the reconstruction and dualisation of Enugu-Abakaliki road up to the Ebonyi boundary was another display of people-driven leadership by a private sector person in governance.
"I am happy that you came from the private sector. There is a high hope, especially with the steps you have taken so far.
"They are in tandem with President Bola Tinubu's steps and I pledge to support you. There must be a change; we must reset the country.
"I want to publicly say, while congratulating you on the tribunal victory, that whoever is taking you to court must stop wasting his time as you are clearly the people's choice and for good reasons.
"So we will continue to support and pray for you and I urge whoever is distracting you that they should understand the steps of God and know that your emergence is divine and we are very proud of you.
"I know Gov. Mbah as a very successful private person and he is going to bring it to bear in the governance of this state.
"I also believe that what he is bringing to the table will rub off positively on Enugu State, the entire South-East states," he said.
The minister also commended Mbah for ending sit-at-home in the state, describing it a major step forward for the Igbo nation.
"Let me also thank you for being able to courageously stop sit-at-home in Enugu State.
"It is a major thing you have done for the Igbo people and for the country," he said. (NAN) 
…..Umahi congratulates Mbah
FG Plans Full Production Capacity  Revamp  for DICON  – Matawalle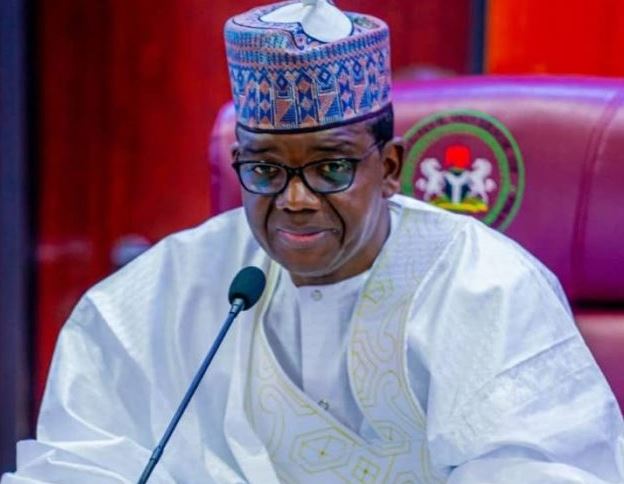 By Tony Obiechina, Abuja
The Minister of State for Defence, Dr Bello Muhammed Matawalle, has charged the staff and engineers of the Defence Industry Corporation of Nigeria (DICON) to improve on their performances as Federal Government plans to revamp and scale up the industry to a full production capacity.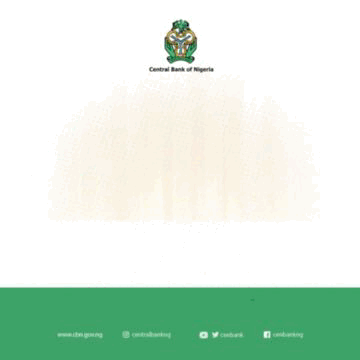 In a statement by the Acting Director of Press and Public Relations of the Ministry, Attari Hope in Abuja on Saturday, Matawalle stated this during his maiden visit to DICON facilities in Kaduna State.
In an address to staff of the industry, he said "as the technical personnel of this promising industry, your professionalism and dedication to work is paramount in sustaining the vision and growth of this industry.
We will ensure you get adequate funding to achieve this."
The Director General of DICON, Maj Gen AE Edet, lauded the Minister of State for his words of encouragement and assured hm of DICON's unwavering commitment to its vision and objective which it was set up.
As part of his maiden tour of DICON, the Minister of State visited the DICON's Special Equipment Factory, Ballistic Helmet Production Unit, Tailoring Unit, amongst others.