Buhari at Ministerial Retreat: Our Administration Will Lift 100m Nigerians out of Poverty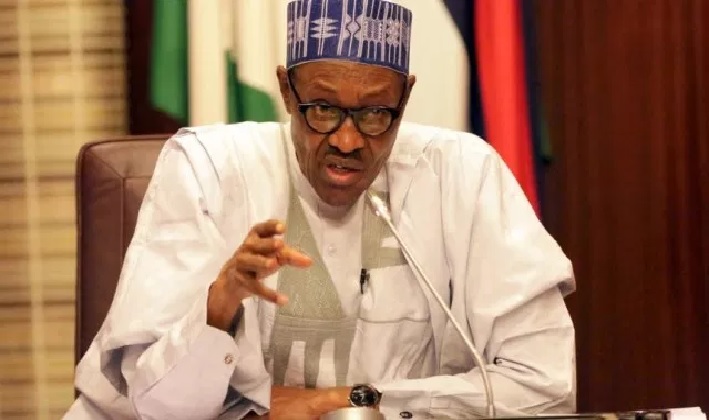 Read the full address of President Muhammadu Buhari at the Presidential Retreat for Ministers -Designate and Presidential Aides held Monday at the State House Abuja.
I welcome you all to this meeting whose purpose is firstly, to familiarize ourselves with our colleagues with whom we shall be working closely for the next four years GOD willing; secondly, to reflect and assess the country's position in 2015 and today; and thirdly, to chart a course for the country for the foreseeable future.

2. I congratulate all the new comers who your country has chosen above others to join the first term Ministers whose performance has been outstanding. All of you are appointed to assist and advise the President in running the affairs of our country. At the end of the Retreat, it is hoped that all of you will be in tune with the roles and responsibilities of positions you will occupy in Government.
Many national issues require unified decisions.
3. It is a great privilege for you to be called upon to serve in these Great Offices of State and you must grasp the chance with two hands and put in your best efforts as Nigeria today needs top managers to handle our numerous challenges. There will be long hours and you must be prepared to live laborious days if we are to serve our people optimally.
4. Ladies and gentlemen, we are all aware of the looming demographic potential of our country. By average estimates, our population is close to 200 million today. By 2050, UN estimates put Nigeria third globally behind only India and China with our projected population at 411 million.
5. This is a frightening prospect but only if we sit idly by and expect handouts from so-called development partners. The solution to our problems lies within us.
6. Honourable Ministers-Designate, in our first term we identified three salient areas for close attention and action, namely to secure the country, to improve the economy and to fight corruption.
7. None but the most partisan will dispute that we have made headway in all three areas:
First – we have rolled back the frontiers of terrorism; we are actively addressing other challenges such as kidnappings, farmer-herder violence, improving the safety of our roads, railways, air traffic and fire control capacities.
Second – we are steadily turning the economy round through investment in agriculture and manufacturing, shoring up our foreign reserves, curbing inflation and improving the country's infrastructure.
Third – on corruption, we have recovered hundreds of billions of stolen assets and are actively pursuing control measures to tackle leakages in public resources. We will not let up in fighting corruption.
8. As Ministers, I am counting on you together with Advisers and Nigerians willing and able to contribute to build upon our road map of policies, programmes and projects that will lift the bulk of our people out of poverty and set them on the road to prosperity.
9. Our Administration's eight years will have laid the grounds for lifting 100 million Nigerians out of poverty in 10 years. This outcome will fundamentally shift Nigeria's trajectory and place us among the World's Great Nations.
11. Honourable Ministers-Designate, you will be responsible for the development and implementation of policies, programmes and projects in your various Ministries, Departments and Agencies in line with Government priorities. You must also ensure that Agencies under your Ministries are effective, efficient and accountable in the discharge of their responsibilities.
12. Honourable Ministers-Designate, we must work as a team. Although you have been chosen to represent your states as a constitutional imperative, it is vital for all of you to work as Nigerians.
13. Furthermore, working as a team demands that we know what the next person is doing. You must open communications with your colleagues. Lack of communication leads to lack of cooperation and sub-optimal performance.14. Finally, although this is called a Retreat, I would like to think this is a preparation for an advance to the Next Level. Thank you ladies and gentlemen. I wish you fruitful deliberations

---
Economic Group Backs FIRS on Unremitted Revenue Recovery From States, LGAs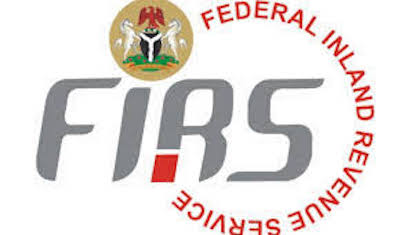 An economic policy think tank group, Global Economic Policy Initiative (GEPiN), yesterday said that the powers of the Federal Inland Revenue Service (FIRS) to recover unremitted taxes deducted by states and local governments are well in order, and in accord with the country's fiscal laws.
The Global Economic Policy Initiative (GEPiN), an economic policy think tank, stated this in a statement issued on Sunday while responding to the communique issued by the Body of Attorneys-General of the 36 States of the Federation (BOAG) at the end of their meeting in Lagos.

The group warned Federal Government agencies to stop issuing threats to state governments claiming that "states are equal and not subservient to the federal government."
The communique of the body came against a backcloth of a public notice released by the Service to commence the enforcement and recovery of unremitted tax deductions owed by some states and local governments.
"The States are pitifully wrong and misguided in this position. The laws demand that they are to deduct Value Added Tax, Withholding Tax among others from their Service providers, on behalf of the Federal Government and remit them accordingly. Their communique was hastily put up and lacked basis in law," the statement signed by the group's President, Mr. Bernard Okri stated.
"BOAG's position is anything but rational, and can best be described as a puerile and ill-advised one.
"Notwithstanding that Nigeria operates a decentralized tax system where each level of government is independently responsible for the administration of taxes within its jurisdiction, the provisions of Sections 78(3), 79(3), 81 of the Companies Income Tax Act (CITA) and Sections 9(I), 13(1) of the Value Added Tax Act (VATA) mandate Ministries, Departments and Agencies of Government (MDAs), Parastatals and other establishments to deduct WHT and VAT while making payments to third parties and remit same to FIRS.
"By the provisions of the relevant laws, States and Local Governments are also statutorily mandated, as agents of collection, to deduct at source and remit to the Service, all taxes deducted, within twenty-one days.
"However, from the contents of the recent publications by FIRS, most States and Local Governments have failed to comply with these provisions of the law and it not surprising that FIRS is taking every necessary step to recover those unremitted funds within the ambit of the law.
"Much as the concurrent utilization of our tax system is desirable in order to maximize tax revenue collection, to fund critical infrastructure, and create a healthy fiscal relationship between all tiers of government, a cursory look at extant tax laws would reveal the necessity for caution on the part of BOAG and the overriding need to avoid the temerity to question those laws," GEPiN noted.
GEPiN accused the body of challenging a legitimate process backed by Statute.
"Moreover, BOAG's position has made only one thing clear: a regrettable rashness that results from underrating the dangers in, or a failure to critically evaluate the consequences of, throwing a spanner in the works by attempting to stop a legitimate process initiated by FIRS, which statutorily assesses, collects and accounts for taxes that are eventually utilized by all the tiers of Government," it noted.
The statement went further to state that there was so much the States could do to raise revenue, rather than begging cap-in-hand for revenue collected by the FIRS.
"It is simply a continuation of the lazy and beggarly attitude of States who come cap-in-hand to share revenue collected by FIRS.
"There is so much the States can do in terms of internally generated revenue but would rather go to the godfather, the Federal Government to be able to pay salaries. So much disappointment, but what can be expected from typical spineless States that only survive by asking for funds from the Federation account."
The group commended the FIRS for optimised revenue collection especially given the country's economic circumstances.
"Certainly, at a time when the nation is in dire need of funds to meet myriads of financial obligations, FIRS has demonstrated and continues to demonstrate its role in optimizing tax revenue collection, therefore deserves encouragement from, and not active hostility or self-serving opposition by, those for whose benefit the taxes are collected.
"Kudos to FIRS for its determination to remain focused on the recovery of those unremitted taxes knowing that their power is derived from the provisions of the relevant laws, notwithstanding BOAG's impertinent and presumptuous resistance," the statement noted.
Bakers Threaten Strike over Rising Cost of Flour, Sugar
By Joseph Amah, Abuja
The Association of Master Bakers and Caterers of Nigeria (AMBCN) has threatened to withdraw their services nationwide, citing a hike in the price of bakery materials, neglect of by federal government and fleecing by regulatory agencies. 
The association said this on Friday in a communiqué issued after a meeting of its national executive council in Abuja.

In the communiqué, signed by the association's executives, led by Mansur Umar, its national president, the bakers said they would commence an initial two-week strike from July 13, 2022.

They said the cost of flour, sugar and other materials used in the bakery business had soared beyond the reach of many bakers.

The group also said efforts to get the government's intervention in the matter had been unsuccessful, as there had been no positive response from the concerned ministries, departments and agencies (MDAs) of government.

"Increase in prices of bakery materials, especially flour and sugar having reached unprecedented levels, for example, flour is now between N25,000 and N27,500, so also other ingredients," it reads.

"The National Wheat Cultivation Committee already constituted is yet to be inaugurated after over one year. NAFDAC, SON, and NESREA have turned the bakers into money-making machines by charging our members outrageous levies even at this very challenging moment.

"Consequently, the NEC in session resolved that all zones, state, Local Governments and units of our association should commence full mobilisation of our members nationwide to embark on withdrawal of services starting from Wednesday, July 13, 2022, for an initial period of two weeks."

The association, however, told its members to await further directives.
In March, bakers complained that the hike in diesel price and exchange rate volatility caused many of its members across the country to shut down their business operations. 




FG Saves N10trn in TSA Operation – Arabi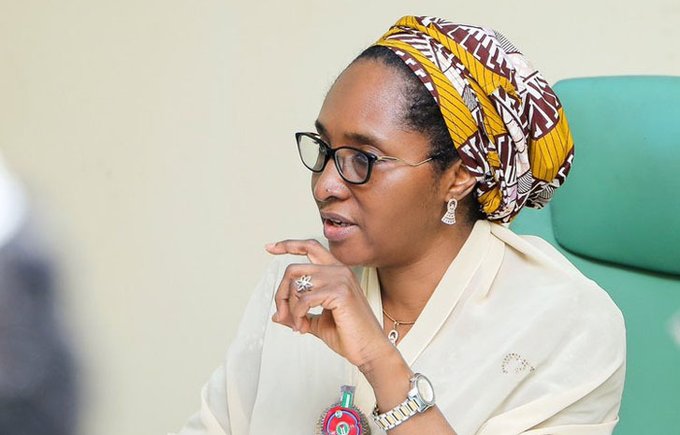 By Mathew Dadiya, Abuja
The Director-General, Bureau of Public Service Reforms (BPSR), Dr. Dasuki Arabi has disclosed that the Federal Government has saved about N10 trillion in the years that the Single Treasury Account (TSA) has been in operation.
Arabi said this while speaking at the 43rd Session of the Ministerial Media Briefing, organized by the Presidential Media Team, yesterday at the Presidential Villa, Abuja.

Giving key updates on the performance of the Bureau in the execution of its core mandate, particularly in ensuring the full implementation of reform policies and programmes for the government, he also said that introduction of Integration Personnel and Payroll Information System (IPPIS) has led to the reduction of the Federal Civil Service personnel to 720,000.
According to him, the IPPIS led to the weeding out of about 70,000 ghost workers from the service.
Speaking with video slides, he said: "On the next slide, these are some of the benefits that we think government or Nigerians have benefited out of the work that we have been doing in collaboration with other agencies of government, where they with the introduction of IPPIS about 70,000 ghost workers have been eliminated from the payroll.
"We have a one shot opportunity to look at IPPIS and say, as at today, we have 720,000 public servants working for Nigeria.
"This is a great achievement which I think we need to encode and we need to get it celebrated by all of us. We've been able to reduce more than N220 billion wastage through wrong management of IPPIS on payroll by ministries, departments and agencies of government. We have reduced the budget deficits and change the budget composition.
"We have succeeded in getting the Treasury Single Account deployed in all ministries, departments and agencies of government. Challenges have come in that implementation at the initial stage, but we are overcoming that and government is able to save over N10 trillion over the years because whatever you're generating now goes into a Treasury Single Account that is managed by somebody else, not you.
"And government, especially at the top is always able to see what has come into our Treasury Single Account today and what has gone out of that. So planning has been simplified. Budgeting has been simplified.
"Our distribution and allocation of resources have been simplified and streamlined."
Arabi said as part of the reforms in the service, the Government Integrated Financial Management Information System (GIGMIS) has made government business paperless and "it has reduced man to man contact and processing, payments in ministries, departments and agencies of government."
"Transparency has been improved. A lot of things are done even outside the office. But the most important thing is the ability given to central agencies, office of Accountant General of the Federation, and the Ministry of Finance to see what is happening in all ministries, departments and agencies of government because GIFMIS is not controlled by the agencies.
'It is controlled by the central agencies, but every activity you are doing under GIFMIS somebody, is watching you and is monitoring that activity. This is a great achievement for us and for all of you and for all Nigerians.
"There is better access to information on finances in this country. Whatever you do, somebody's watching you and somebody can request and get those information. International rating agencies standards and co have more confidence in Nigeria now because they have access to information and data that they were not able to get before this time.
"Again, this is a breakdown of some of the benefits of the reforms that we've been driving," the DG said.
On deductions blamed on the IPPIS, which has been a source of friction especially between government and universities unions, Arabi affirmed that deductions just do not occur on their own except where loans had been obtained.
"On deductions and complaints around IPPIS, you know, we have just started from the pilot ministries, six. We went to 10 then because of the push by the international community, especially the development partners, who are really eager to get Nigeria at that level at par with other nations we went through.
"I remember, I'm privileged to be part of the team that started the discussion around IPPIS and were able to get different sectors of the Public Service to come and have meetings and discussions with us to understand their various cadre within the field, their pay structure; their responsibilities and all these have been taken care of.
"Along the line, there are some new creations and I think there are some omissions, which government is addressing, but I would not take this man's complain that their deductions like that, it cannot be arbitrary.
"For every deduction that is done, there is justification for that. And if there are problems, they are identified and complaints I made, that will be rectified. and quite a number of our colleagues, some may have taken lot of loans that have committed themselves, deductions are being made left, right and center.
"So, I want to assure you and the person that complained to you, that government is addressing some of these problems," Arabi explained.
The Director-General revealed that government is silently implementing aspects of the Oronsanye Report on Civil Service Reforms.
Arabi said government will soon make an announcement on the implementation of the White Paper.
"On Oronsaye white paper government has been working around that. You are aware that it was implemented in good time. And over the years, there have been changes. More agencies and commissions were created which makes it necessary for government to look back and say okay, between Oronsanye White Paper and today, how many more agencies have been created?
"So, that was why those committees were created. But beyond that, I want to tell you that some silent aspects of the report are being implemented silently. We're hoping that very soon we will conclude on that and the major activity will come. So, just wait for the announcement from the secretary to the government of the Federation, who is the chairman of the implementation committee of the white paper," the BPSR boss said.