CAN Warns of Food Crisis in Taraba
Pastor Isaiah Jirapye, Chairman, Christian Association of Nigeria (CAN), Taraba chapter, has said that food crisis was imminent if the Tiv/Jukun communal violence was not checked.Jirapye told the News Agency of Nigeria (NAN), on Saturday in Jalingo that the tribes locked in the conflict were predominantly farmers, and regretted that the violence had made it difficult for them to visit the fields.

The clergy, who particularly condemned the gruesome murder of Rev. Fr. David Tanko by unknown gunmen along Takum-Wukari road, advised the perpetrators to repent and seek the face of the Lord."It is worrisome that both Tiv and Jukun, who have been living together as brothers, will fight so dirty, killing and destroying their homes."Another issue of concern is that both ethnic groups are predominantly farmers who have been forced to desert their farms due to fear of attacks."The adverse effects are that this crisis will lead to food shortage and that will affect every body. "I am appealing to both parties to sheath their swords and embrace peace."I am very sure that governments at all levels are putting everything in place to resolve the conflict amicably."I also advise the killers of Rev. David Tanko, who was on a peace mission before he was shot dead, to repent and confess to God, otherwise they will face their punishment which is death."God Himself said: 'do not touch my anointed and do no harm to my Prophet'. But that is exactly what they did in a very gruesome manner."So, the curse will follow them, generation upon generation, except they repent and seek the face of the Lord."The Tiv and Jukun people all claim to be Christians, but their actions do not portray Christianity. This lack of tolerance is a huge embarrassment to Christianity," he fumed.Jirapye commended the state government for its support to the displaced persons, and especially for the provision of facilities and security in the IDPs camp.He, however, urged the government to do more, especially in the area of food and medicals.According to him, the IDPs deserve every form of support because it is not their intention to find themselves where they are."So, we are appealing to government and other well meaning citizens and organisations to do more in the area of humanitarian support to the displaced," he added.The CAN chairman gave Gov. Darius Ishaku a pass mark as he attained another 100 days in office.He said that Ishaku's ability to handle the many crises in the state within this period was another landmark achievement.Jirapye noted that crisis could bring distractions to governance, calling on the people in the state to live in peace with one another, to attract development.According to him, without peace, there can't be development."If you build roads and nobody can walk on them, if you build schools and hospitals and nobody is using them, what is the gain?"So, wherever there is no peace, development is bound to be scarce," he said.
VCDP Holds 3-Day Enterprise Training for Agri-businesses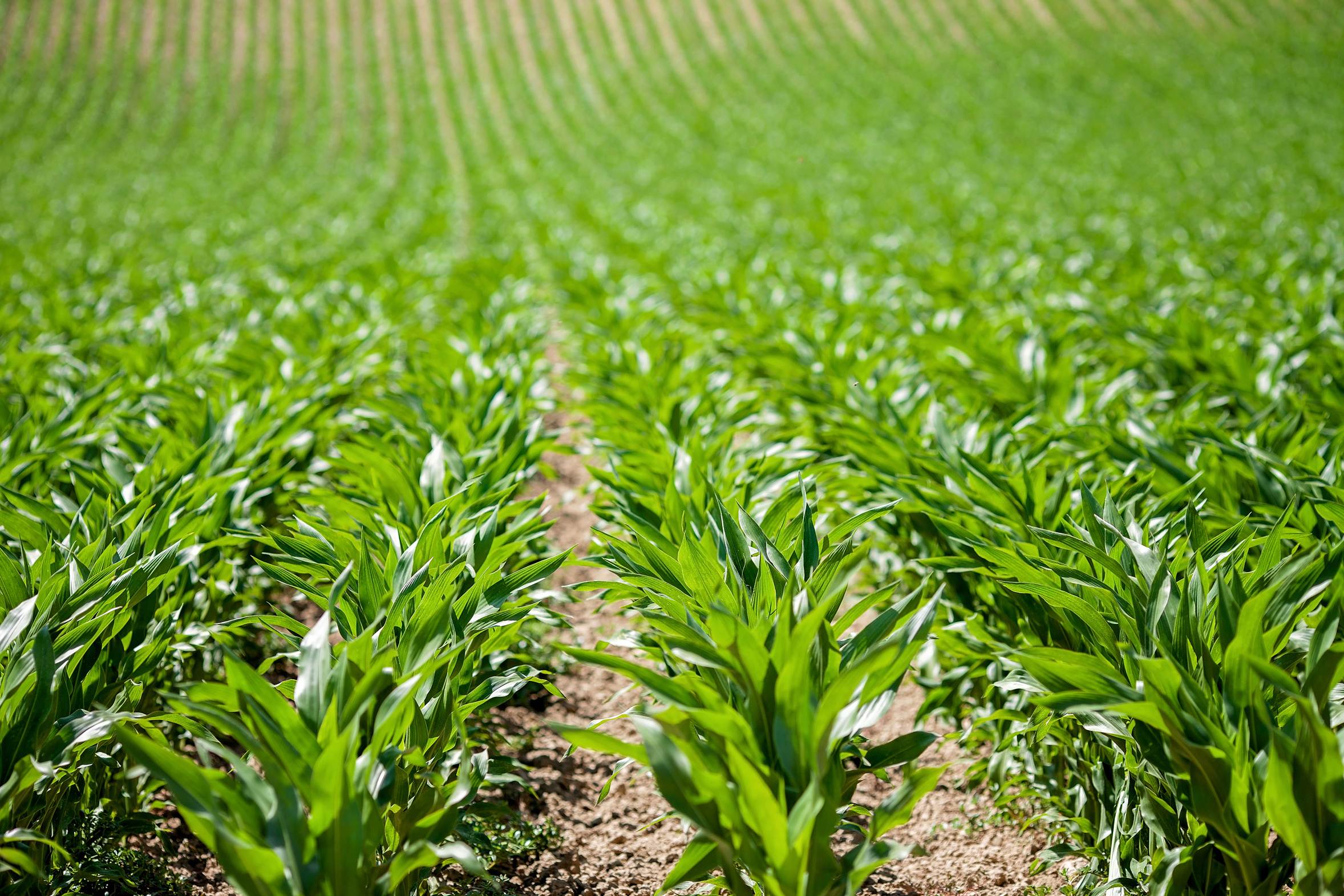 From David Torough, Makurdi
In a bid to mainstream nutrition sensitive intervention and harness potentials along commodity value chain while empowering youth and women, the Federal Government, International Fund for Agricultural Development, Value Chain Development Programme (FG/IFAD-VCDP) held a 3-day youth enterprise training for Agri-businesses at the IFAD-VCDP premises, Makurdi, the Benue State Capital.

The six session training equipped participants with practical knowledge on how to process Vitamin A Cassava to snacks (Combo-bite, bread, chinchin, queens cake, Cassa-flakes), Processing of rice flour as substitute for baking flour, Processing of cassava peels to animal feeds as well as de-stoning and packaging of milled rice.
There was also an intense training for some youths on knapsack application and calibration as well as an entrepreneurship class for establishing a One-Stop Agro input shop.
According to IFAD-VCDP Rural Institution, Gender and Youth Mainstreaming Officer (RIGYMO), Mrs Sandra Agber 41 male youths, 39 female youths and one adult female were beneficiaries of the training.
She revealed that, the need to engage and empower youths and women to be self-employed in a sustainable manner and to add value to agricultural produce was the primary justification for the training.
Mrs Agber disclosed that though the training is a youth empowerment programme, women were prioritized in line with VCDP's gender mainstreaming initiative hence the high number of female participants particularly in the rice and cassava processing trainings.
In his remarks during the opening ceremony, VCDP State Programme Coordinator, Mr Emmanuel Igbaukum charged the participants to take the training serious as VCDP is poised to continually supporting its farmers to maximize output as well as harness all potentials along agriculture commodity value chain.
He disclosed that participants would be given start up kits to support their various enterprises.
Two participants, Babara Yaaya and Veronica Chigba, who were trained on rice processing and One-stop agro shop establishment respectively, in their separate remarks at the end of the training appreciated IFAD-VCDP for their unceasing support to farmers and agripreneurs in the state and prayed God to give them the strength and resources to upscale these interventions.
NASCO Has Empowered Millions of Farmers in Nigeria – Lalong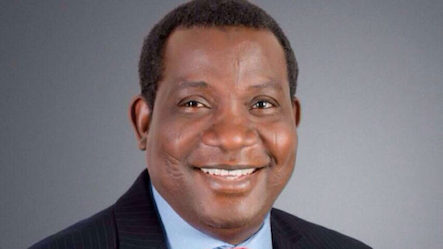 From Jude Dangwam, Jos
Plateau State Governor, Simon Bako Lalong has said Nasco Food Limited has empowered millions of farmers in Nigeria in the last 57 years of its existence as it targets to cover the West African Sub-region.
He said with the coming on board of a multi-billion Naira investment new Cornflakes Plant supported by the Bank of Industry through First Bank of Nigeria Plc is a positive indicator that Plateau State has indeed regained the confidence of investors as a viable destination for both local and foreign capital inflows in the country.

Lalong stated this yesterday during the inauguration of the new NASCO Cornflakes Plant, held at the NASCO Food Ltd Industrial Area, in Jos, the Plateau State capital.
He said the development cumulatively now integrates into the President Muhammadu Buhari administration's drive to develop the agriculture commodity supply chain, for which maize has been recognised as one of the most important commodities; adding that the overall goal of the initiative by NASCO is the creation of jobs and wealth for Nigerians.
"It is instructive to note that since NASCO began its operations 57 years ago, millions of Nigerians from the post-independence generation to young Nigerians today have all been able to share almost identical experiences from having used the different product categories which NASCO has come to be known for."
Governor Lalong further disclosed that "NASCO's adoption of the policy of back-ward integration in sourcing maize as its chief input for the production of cornflakes had empowered thousands of farmers on the Plateau and across many locations in central Nigeria. This had directly impacted on the volume and quality of the maize that its suppliers were cultivating".
He however lamented that Plateau State is not yet a highly industrialised State that can create opportunities for employment to the teeming youths which over the years are limited to "government MDAs, few NGOs and CSOs, a handful of Financial Institutions and the relatively small number of SMEs operating in the state.
"This means there is a great need to invest in companies that have the capacity to scale up in the way that NASCO has done, in order that we can increase employment opportunities and improve the revenue generating potential of the state," Lalong added.
The Chief Executive Officer and Chairman of Nasco Group in Nigeria
Attia Nasreddin said NASCO has been a household name not only in Plateau State and Nigeria, but across the African continent having been around for almost six decades and identified as an icon of quality.
He hinted that the new multi-billion naira plant is expected to double its production capacity by increasing its supply chain and extending as well as widening its reach to more households in Nigeria and throughout the ECOWAS sub-region of Africa.
Nigeria Has Over 10,000 Species of Traditional Medicinal Plants — Mamora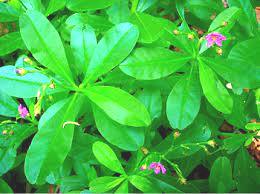 Minister of State, Health, Sen. Adeleke Mamora, says Nigeria is endowed with over 10,000 species of medicinal plants.
He also said the country had good arable land and climatic conditions for harnessing the potentials of the plants, for health, social, economic and other benefits.
Mamora said this in Abuja at the opening of a conference on Traditional, Complementary and Alternative Medicine (TCAM).

The conference was organised by TCAM, in collaboration with the Federal Ministry of Health.
The News Agency of Nigeria (NAN) reports that the World Health Organization identified medicinal plant as the whole or part of a plant that contains bioactive substances that can be used for therapeutic purposes or serve as precursors for the synthesis of drugs.
Nigeria has a full-fledged TCAM Department in its ministry of health responsible for the formulation, review and implementation of policies and guidelines for research, development and regulation of herbal medicines.
The country launched the Traditional Medicine Policy in 2007, which has as its key objective, harnessing the potentials and economic benefits of TCAM.
The country also has a compendium of medicinal plants, the Nigerian Herbal Pharmacopeia (NHP), first published in 2008 and currently under review.
The compendium contained medicinal plants used for the safe treatment and management of various diseases.
Mamora said the conference should promote the cultivation and utilization of medicinal plants as raw materials for the pharmaceutical, food and cosmetic industries.
He said this was to create short, medium and long-term value chain and attract agricultural and manufacturing loans.
The minister said this was important, as Nigeria and other African countries currently benefitted minimally from the global herbal medicine market projected at seven trillion dollars by 2050.
He said the market had been dominated by China, India, US, Germany and Thailand.
"Significantly, the cultivation of medicinal plants and commercialisation of herbal medicines will attract huge economic benefits to Nigeria.
"Especially in the following areas: increase foreign exchange earnings and wealth creation, alleviate poverty through the creation of job opportunities in areas of cultivation and conservation of medicinal plants in Nigeria," he added.
He assured that the ministry remained committed to developing and promoting traditional, complementary and alternative medicine in Nigeria.
He said stakelders had initiated sensitisation programmes and activities to promote the cultivation, commercialisation and use of indigenous medicinal plants in the country.
It "facilitated the passage of the TCAM Council Bill into Law, to effectively coordinate and regulate TCAM practice in the country.
The stakeholders also "inaugurated an Expert Committee that is currently working out modalities for the take-off of TCAM Institute for the training of TCAM practitioners in Nigeria".
Prof. MacDonald Idu, a professor of Phytomedicine from the University of Benin, in a keynote address, said if properly harnessed, the value of traditional medicinal plants in Nigeria would hit N1 trillion by 2025.
He put the current market value of traditional medicinal plants conservatively at about N200 billion, regretting that not much attention has been paid to harness the sector.
"We talked about $200 billion. It is conservative. I'm serious. Other forms of literature that I have also read, we are going to hit about N1 trillion by 2025. I know what that means. That's a lot of money" he said.
Idu said Nigeria must show commitment towards diversifying the economy.
"Nigeria I'm sorry, we don't walk the talk. We talk a lot, but we don't walk the talk. So my point of interest is to drag the hearts of our people to realise that we should diversify our economy.
"We don't have any reason to be poor. That's the real truth. We don't have any reason to import everything that we need to survive. It's already here. Why do you have them here?
"So, I believe that if we're able to set up that platform again, and then we're able to organize ourselves and organize the traditional medicine practitioners and producers, we should be able to raise enough money for this country to move forward," Idu added.
Earlier, the First Lady, Mrs Aisha Buhari, expressed regret over the low level of utilisation of the over 10,000 species of medicinal plants in the country, in spite of its huge need for the production of drugs, cosmetics and other essential products.
Buhari expressed the present administration's commitment to boosting the commercial cultivation of such plants for the health, economic and social benefits of the people.
She said it would also open new areas for wealth and job creation for the teeming youths of the country.
The Conference is expected to bring together experts and other stakeholders in various fields of TCAM to brainstorm on the importance of indigenous medicinal plants to healthcare delivery in Nigeria. (NAN)