Centre Partners NSCDC to Mitigate Civilian Casualties during Conflicts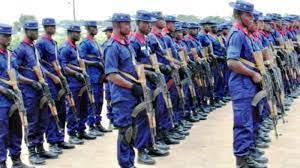 The Centre for Civilians in Conflict, has trained personnel of the Nigeria Security and Civil Defence Corps (NSCDC) on the mitigation of civilian casualties during conflicts.
The training workshop was organised by the Centre in collaboration with NSCDC on Thursday at the NSCDC Headquarters in Abuja.
The Deputy Commandant General, Crisis Management Directorate at NSCDC, Dr Nnamdi Okechukwu said that the workshop was apt, in view of the new trends of security challenges in Nigeria.

He added that the situation had necessitated the need to find new ways of mitigating civilian harm in conflict situations.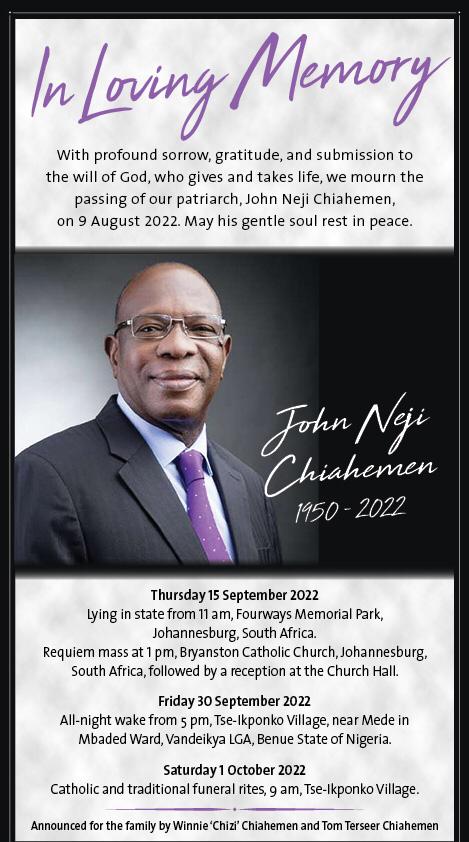 "With the new trend of insecurity in the country today, there is a need for more caution on the part of the civilians and that is why we are having this training today.
"The training is meant to build the capacity of officers to improve on their interaction with the populace.
"This has to do with giving civilians more information or educating them on what to do in crisis situation," he said.
Okechukwu assured that similar training would be held for NSCDC personnel nationwide in view of its importance.
"Crisis management is under the mandate of the corps and part of it is the protection of the civilian populace during the period of emergency.
"The Peace and Conflict Unit of the corps is the one in charge of that and we have been reaching out to the populace, particularly communities.
"They educate civilians on the need to know issues that occur in their environment and what to do in conflict situations," he said.
Dr Benson Olugbuo, Country Director, Centre for Civilians in Conflict, said that the workshop was on protection and mitigation of harm to civilians during conflicts.
"In Nigeria today, we have different conflicts we call assymmetrical warfare, in rhetoric sense, the enemy could be anybody.
"The unfortunate thing is that citizens sometimes are caught in the crossfire.
"So, we believe that there is need for training and retraining of security agencies, so that they know how to ensure reduction in civilian casualty in internal security situations.
"We know that the NSCDC is involved in some of the security operations in Abuja, Maiduguri and other parts of the country and that is why we decided to hold the training in Abuja," he added.
Olugbuo further said that the training was to ensure that officers were trained to reduce civilian harm during internal security operation.
One of such strategies, Olugbuo said, was used in Borno to cater for civilians.
"We established what we call Civilian Protection Committees and these committees work in collaboration with security agencies.
"In some of the areas where conflicts already exist, civilians have the opportunity to directly collaborate with security agencies and inform them about the security situation they found themselves and then discuss on how they can protect themselves."
The country director said even though security agencies take a lot of responsibilities during conflicts, they should also "take a second look and ensure that civilians are not caught in the conflicts."
Olugbuo said it was difficult to track the application of sanctions on perpetrators of the conflicts, even though most of the agencies provide for such sanctions.
He, therefore, said that it was better to protect the civilians than wait for the application of sanctions.  (NAN)
ICPC does not Spend Recovered Funds — Owasanoye 
The Chairman, Independent Corrupt Practices and Other Related Offences Commission (ICPC), Prof. Bolaji Owasanoye, has said  that money recovered by the commission is paid into the coffers of the Federal Government.
The chairman disclosed this at a one-day Sensitisation Dialogue with stakeholders on Behavioural Change, National Ethics and Integrity Policy on Wednesday in Abuja.

The workshop is an avenue to sensitise stakeholders on its Constituency Projects Tracking Initiative which commenced in 2019, focusing on how well money allocated to critical sectors by government is utilised.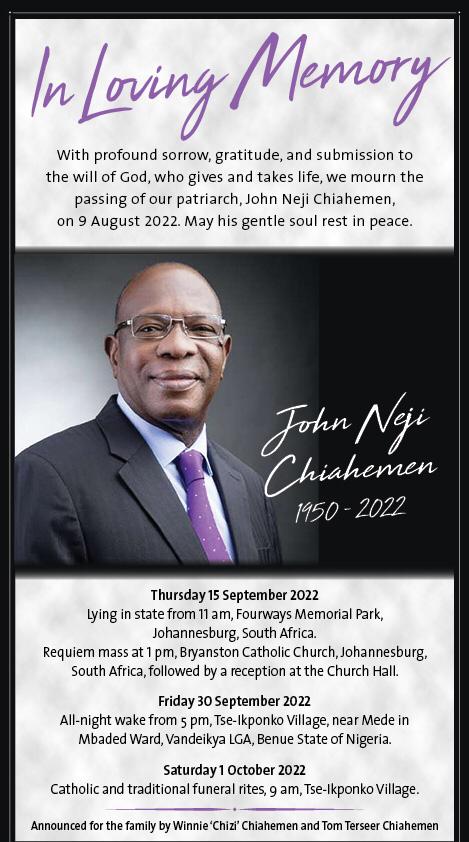 The project is in it fourth phase with the recovery of assets worth billions of Naira to the government, return of equipment to communities for whom they were meant.
Also, the project has forced a lot of contractors to return to sites and completed hitherto shoddily done or abandoned projects.
The exercise, however, led to revelation that some projects were excellently and completely executed.
Reacting to question on what happened to recovered assets, the ICPC boss reiterated that all the monetary recovered goes into the 'Recovery Account' and the account is with the Central Bank of Nigeria (CBN).
He said the commission has no powers over funds or assets recovered from corrupt people, adding that it does not spend recovered funds.
"The commission has a designated account for the recovery of proceeds of crime known as 'ICPC Recovery Account' into which all recovered funds were paid into
"Let me clear some of the misinformation out there. First thing is that, all the monetary recoveries goes into the recovery account.
"And there's a lot of misinformation out there and it's because there is a high level of cynicism. People do not believe anything righteous about the government.
"But I can swear an affidavit I can go on oath and swear on the Bible. Since I resumed in ICPC, no one kobo from recovered assets have been diverted.
"What is the proper thing? There is a recovery account the money goes there, that's one.
"So if it is liquid cash, the money goes there and that account is in the CBN. This information is important for community leaders to have because most people just accuse and say things that are simply incorrect.
"You can ask anybody that you know who has ever been the suspect of investigation by ICPC.
"They have paid through remittance into the recovery accounts called 'ICPC Recovery Account', he said.
Owasanoye further explained that the Proceeds of Crime Act was recently passed and the law says, "confiscation account should be opened and we have also opened one.
"If you step out of our compound, all you cars you see to the right are sized vehicles, covered vehicles, because the procedure for disposal was not carried until recently.
"We pressured until government made claim the guidelines by saying every agency now has responsibility to dispose of assets and put the money into the recovery account.
"So ICPC has formed an Asset Disposal Committee which included members of the public as observers. The Nigeria Labour Congress, Nigeria Union of Journalists, Civil Societies, Bureau of Public Procurement all are represented.
"Let them come and see what we are doing and broadcast it to the whole world," he added.
He urged the public to visit the ICPC website for information on its recovered assets, adding that such information has been on its website since 2020.
"We try to put this information out there. All the recovered assets by ICPC have been on our website since 2020 and we have a digital assets record for all recovered assets whether interim or final.
"Government doesn't have good reputation. Even when they are doing the right thing, citizens will say they have stolen the money.
"People will grant interview and they will be talking with passion and you will almost believe them that what they are saying is correct. But sometimes, how many people can you correct?".
In explaining further, the three categories of assets recovery, Owasanoye added it was important for the public to be carried along for transparency purposes.
"It's good to educate the public.
When assets are recovered, they are recovered in three categories.
"They can been siezed, interim forfeiture and final forfeiture.
"So, a lot of assets that dragged for years are under interim forfeiture. If at the end of the day ICPC loses the cases for whatever reason. The court might say we do not agree with us on some evidence tendered.
"Like recently, we arrested somebody that used public fund to acquired 19 properties and we say this can not be his money.
"We filed all the documents. The court said some of these properties can be acquired by the suspect.
"The court forfeited four to government and left the rest of the properties to the suspect. We have appealed but there is nothing we can do, " he said.
The ICPC boss maintained that under interim forfeiture, the properties would be under its custody until the court case had concluded.
"We will mark them and put security there. We do not allow you to operate there except if they are perishable, we bond it. You give us the value of the assets. We hold it until the case is concluded."
He, however, stated that the new regime openly stated that before the end of the year, the commission would publish some assets that were under final forfeiture that have been valued and have no challenge in court.
"We will wait until the court cases are concluded. If ICPC wins, the assets becomes government properties, if we lose it goes back to the suspect," he maintained. (NAN)
Military Veterans Protest Delay in Payment of N134bn Allowance
Military veterans have continued their protest on Tuesday over delay in the payment of N134 billion Security Debarment Allowance approved by President Muhammadu Buhari in April.
The veterans began the protest on Monday in front of the Ministry of Defence in Abuja.
It would be recalled that the Minister of Defence, Gen. Bashir Magashi (rtd) had while announcing the presidential approval, said that the money was for military veterans earlier excluded, who retired earlier than Nov.

9, 2017.
He also said that the money would be paid over a period of 3-5 years, as government wound not be able to pay at once.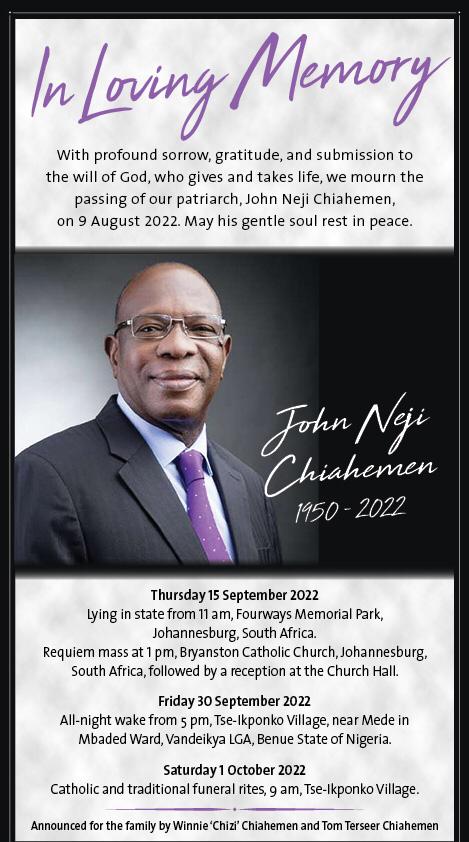 Abiodun Durowaiye-Herbert, National Coordinator of Retired Members of Nigerian Armed Forces, said the protest would continue until the money was released to all of them.
Durowaiye-Herbert told the newsmen that "the money was approved in April this year and we got the letter in May.
"Now the issue we seem to have is that since May up to this moment, that money has not been paid to us.
"We have written series of letters to the Minister of Defence, yet no feedback.
"The administration of Muhammadu Buhari will wind down very soon.
"Of course this is an opportunity that one of us is the president, another the Minister of Defense and even the National Security Adviser.
"If we miss it this time, will it be a civilian that will understand our plight better than our own colleagues?," he asked.
Durowaiye-Herbert, who also the Spokesperson of the Coalition of Concerned Veterans, said many of them require the money to take care of their health.
"A number of our members are bedridden, sick and dying on daily basis.
"So we felt the only way we can make our grievances known is by coming here to protest since all means of dialogue have failed", he added.
He said that the protest would continue until the ministry attend to them.
"We will stay here for as long as it takes them to attend to us.
"We started this protest yesterday, and slept here in the cold and at the mercy of mosquitoes, but it doesn't matter.
"Because we are doing this for our more than 70,000 colleagues, some of who are bedridden and cannot come here.
"Initially the approval was given for those who retired from 2017 till date and we told them no, it cannot happen.
"Some of us fought civil war to ensure that this country remain an indivisible entity, and these ones that are there now are our juniors.
"So how can they benefit and those of us who trained them and even recommended their promotions are excluded," he added.
The retired officer explained that SDA was an allowance paid to every veteran in order to debar them from using their military skills against the state.
"It's a lump sum that will help you resettle after your service; so there is no need to exempt some people, because they were as well trained and have skill," he added.
Durowaiye-Herbert, however, said there had been some contacts with the ministry to resolve the matter.
Mr Abdulkadri Mohammad, Special Assistant on Media to Minister of Defence, said the the ministry was already in talks with the veterans on the matter. (NAN)
Safety, Security of Media Professionals Crucial – say Police, others
The Nigeria Police Force Public Relations Officer, CSP Olumuyiwa Adejobi, has described the safety and security of journalists as crucial to the growth of any society.
Adejobi made the assertion on Thursday during a media week organised by the Nigerian Union of Journalists (NUJ).
The event had the theme: "Health and Security of Nigerian Journalists: Emerging Consideration".

Adejobi was represented by the Pubic Relations Officer of Zone 2 Command of the Nigeria Police Force, SP Hauwa Idris-Adamu.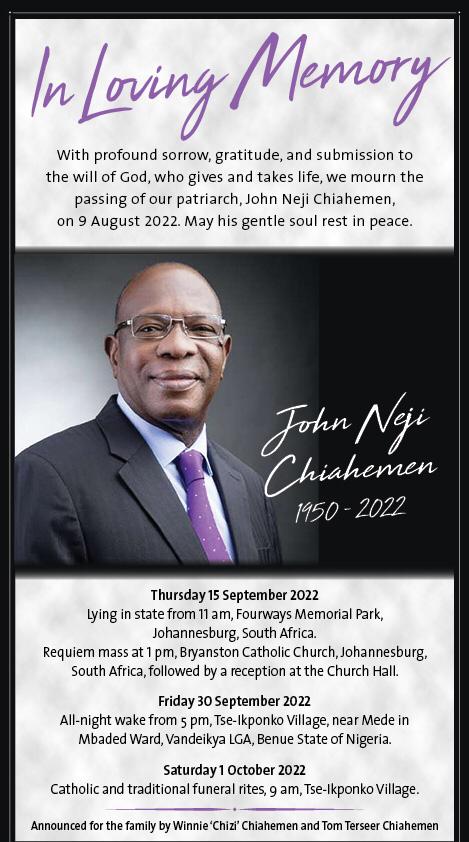 He advised journalists to prioritise their safety, saying that insecurity was a global challenge.
"Journalists should be security conscious, they should be vigilant and should not bring out their gadgets in an environment that is not safe.
"The need for safety and security of media professionals cannot be overemphasized.
"Everyone is advised to be conscious of his or her safety and security wherever and whenever.
"We all should pay attention to where we are, in whose presence we make and answer business calls, who we give custody of our wards; most importantly, we need to know who our neighbours are," he said.
Adejobi urged journalists to have proper means of identification to distinguish themselves from non-professionals.
He called on journalists to exhibit professionalism.
"That is, knowing who to ask what, how and when to ask in case of non-media friendly environments, and while adopting espionage as a means."
The police spokesman said that investigation was useful in journalism.
"Proper investigation into events will help to reduce, if not completely eradicate, fake news which is very inimical to the growth and development of our society.
"It is expected of media professionals to give exact, established and proper reports that are healthy for the targeted audience and capable of promoting the dignity of the profession."
He said that journalists and the police should work together for the benefit of the nation.
Adejobi said that every citizen had a duty to police his or her environment as policing was the duty of all and sundry and should not be left to security agencies alone.
In his address of welcome, the Chairman of NUJ, NAN Lagos Chapel, Mr Yunus Yusuf, said that the purpose of the symposium was to discuss how the job of the journalists affected his mental health and security.
"Many journalists become witnesses to disasters, human sufferings and violent events at some points in their careers.
"Journalists are oftened burdened by mental stress created by the nature of their work.
"Stress and psychological trauma are major occupational risks for journalists," Yusuf said.
According to him, journalists, as watchdogs of the society, write about problems of others but no one cares for them.
"During elections, journalists are attacked while politicians are protected by security agents. Nobody protects journalists," he said.
Yusuf added that journalists were harassed when they wrote stories unfavorable to some people or organisations.
The Managing Director of SUNU Health Nig. Ltd., Dr Patrick Korie, said that there was knowledge gap on the safety and health of journalists.
Korie urged journalists to make their health a priority.
"Take the issue of your health serious; a journalist who is not in good health cannot function well."
He urged journalists to regularly undergo  medical checkups. (NAN)