Covid-19 Vaccination: WHO Tasks Media on Educating, Mobilization and Creating Awareness
By Laide Akinboade, Abuja 
Worried that only 2.9% Nigerians have been fully vaccinated in eight months, the World Health Organization, WHO, has challenged the media to rise to the test of the COVID-19 hesitancy by educating, mobilizing, and creating awareness amongst the populace.

The WHO country representative, Walter Mulombo, stated this at a 2 day conference of Association of Nigeria Health Journalists, ANHEJ, in Keffi.
With the theme, 'Improving confidence in Covid-19 vaccine in Nigeria beyond 2021: The role of the media'
Mulombo who was represented by Charity Warigon, the Head of Communication Units of WHO, he said although the COVID-19 pandemic, unlike any pandemic in history, has affected everyone and every country in a manner unexpected, there was no sufficient knowledge to inform development of vaccines initially, and was exploited by mischief makers.
According to him, "The theme is timely and apt, as it not only speaks to the present, but also to the future of making Nigerians healthier.
" The COVID-19 pandemic, unlike any pandemic in history, has affected everyone and every country in a manner unexpected, although there had been calls and available support to nations to build their health systems and security in preparation for future outbreaks. In the earlier phases of the pandemic, there was absence of sufficient knowledge to inform development of vaccines as the sciences were limited, which were exploited by mischief makers, through what we call, infodemics.
" If we are to build and/or maintain trust, this noble group and profession is one out of a few that have historically been proven to be trusted to provide information that shape the behavior and lives of generations of peoples the world over".
He continued, "The media and journalists are the bridge between scientists and the public. It behoves on every member of the Fourth Realm of the Estate to, as social responsibility, ensure the provision of accurate, timely, credible, understandable, relevant, and actionable information through various communication channels.
"The challenges that the Nigerian media and journalists face notwithstanding this cohort of journalists have proven to be highly professional by rising to the test of the COVID-19 hesitancy by educating, mobilizing, and creating awareness amongst the populace.
"In this regard, journalists covering health beats proved their capability and have done an invaluable work over the years and made the difference in helping people make informed decisions and positive choices to promote their health.
"We can only improve on what we have achieved so far and even do better, as there is so much to attain in driving confidence in the vaccination effort by building trust and continuously being a trusted and reliable source.
"Our messaging must continue to remind the public that, for the foreseeable future, we must continue to wear masks, physically distance, and avoid crowd. Being vaccinated doesn't mean that we can throw caution to the wind and put ourselves and others at risk: relaxing public health and social measures interventions should be done cautiously and with careful attention paid to those who remain unvaccinated".
He therefore reiterated the commitment of WHO in promoting health and wellbeing, keeping the world safe and serving the vulnerable, to achieve Universal Health Coverage and ensure that no one is left behind.
The President of ANHEJ, Hassan Zaggi, in his welcome address, decried the fact that a lots of educated and enlightened Nigerians are not coming out to be vaccinated. Which according to him is unacceptable and the media is really worried.
He commended the Federal Government for rolling out the mass vaccination campaign,through church, schools and health facilities.
The Chairman of Federal Capital Territory, FCT, Nigeria Union of Journalists, NUJ, Emmanuel Ogbeche, in his goodwill message condemned the absence of some relevant Government agencies, like Ministry of Health, Nigeria Centre for Disease Control, NCDC, at the conference. He also urged journalists to work the talk and be seen as believers of what we preach by coming out to be vaccinated.
He also tasked journalists to make all public office holders in Nigeria accountable.
A group has raised alarm over low number of educated, enlightening Nigerians taking the coronavirus, Covid-19 vaccination in Nigeria.
It would be recalled that The executive director of the National Primary Health Care Development Agency (NPHCDA), Faisal Shuaib, recently revealed that 5,891,305 eligible persons have received their first dose of the COVID-19 vaccine, representing 5.3 per cent of the eligible population.
He said this represents only 5.3 per cent of the overall eligible population while 3,252,067 have received their second dose and are fully vaccinated, thereby representing only 2.9 per cent of the overall population of eligible persons.
Man, 25 Commits Suicide in Kwara over Inability to Pay Debt
From Alfred Babs, Ilorin
A 25 year old man whose name was given as Olakunle Obaoye was allegedly found hanging in a bush at Erinmope Village near Ayedun in Oke Ero Local Government Area of Kwara state on Monday.

The deceased according to family sources allegedly killed himself over depression occasioned by his inability to pay debts that he owed some people.
The Kwara State Command of the Nigeria Security and Civil Defence Corps (NSCDC) which confirmed the incident said that the deceased was found dead in a bush on Monday.
The Command's public relations officer Babawale Afolabi said in a statement on Tuesday that the deceased elder brother reported the incident to it office.
"On Monday 17/01/2022:at about 1200 hours one Thomas Obaoye of Ayedun town went to our divisional office in the area to notify our men on ground about the demise of his brother Olakunle Obaoye, 25, whose lifeless body was found hanging on the tree in what look like a suicide
"Following the report, NSCDC men from Ayedun Division later went to the scene of the incident and worked together with the relatives of the victim to bring down his corpse from the tree.
"The dead body was later handed over to the family for proper burial", he said.
Babawale said that the matter had been handed over to the police for further investigations and necessary actions.
COVID-19 Vaccine: Covax Leads Supply Operation – WHO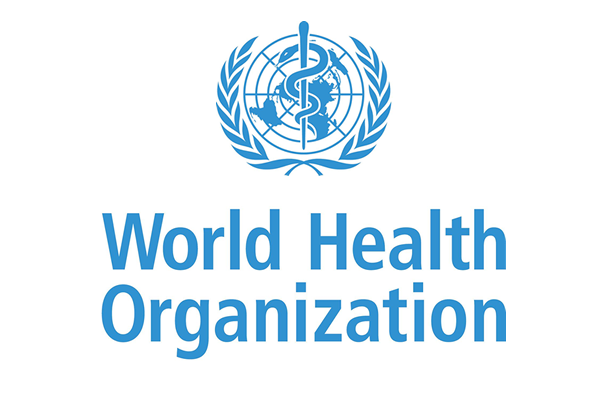 The World Health Organization, WHO, has revealed that COVAX with its billionth dose supply to Rwanda, it is the largest vaccine procurement and supply operation in history,
In a statement issued by WHO and made available to newsmen in Abuja, said a shipment of 1.

1 million COVID-19 vaccines to Rwanda included the billionth dose supplied via COVAX.
"Together with our partners, COVAX is leading the largest vaccine procurement and supply operation in history, with deliveries to 144 countries to date.
"But the work that has gone into this milestone is only a reminder of the work that remains.
"As of 13 January 2022, out of 194 Member States, 36 WHO Member States have vaccinated less than 10% of their population, and 88 less than 40%.
"COVAX's ambition was compromised by hoarding/stockpiling in rich countries, catastrophic outbreaks leading to borders and supply being locked. And a lack of sharing of licenses, technology and knowhow by pharmaceutical companies meant manufacturing capacity went unused.
"COVAX is working with governments, manufacturers and partners to ensure that when countries receive vaccines they can get them to people quickly," the statement read.
The world noted that with updated vaccines in the pipeline, now is the moment for all citizens to demand that governments & pharmaceutical companies share health tools globally & bring an end to the death & destruction cycles of this pandemic, limit new variants and drive a global economic recovery.
COVID-19: Omicron Pandemic Has Flattened – WHO
The World Health Organisation, WHO, has said that the Omicron-fueled COVID-19 pandemic fourth wave in Africa has flattened after a six-week surge, marking the shortest-lived surge to date in the continent where cumulative cases have now exceeded 10 million.

The WHO Regional Director for Africa, Dr Matshidiso Moeti, who stated this during a virtual press conference, said that even though the continent appears to be weathering the latest pandemic wave, vaccination rates remain low as just around 10 percent of Africa's population has been fully vaccinated.
Early indications suggest that Africa's fourth wave has been steep and brief but no less destabilizing.
The crucial pandemic countermeasure badly needed in Africa still stands, and that is rapidly and significantly increasing COVID-19 vaccinations. The next wave might not be so forgiving.
"This year should mark a turning point in Africa's COVID-19 vaccination drive. With vast swaths of the population still unvaccinated, our chances of limiting the emergence and impact of deadly variants are frighteningly slim.
We have the know-how and the tools and with a concerted push we can certainly tip the balance against the pandemic," Moeti argued.
In countries experiencing a surge in cases, WHO observed that the fast-spreading Omicron variant has become the dominant type.
The global health body said while it took around four weeks for the Delta variant to surpass the previously dominant Beta, Omicron outpaced Delta within two weeks in the worst-hit African countries.
"So far 30 African countries—and at least 142 globally—have detected the Omicron variant. The Delta variant has been reported in 42 countries in Africa."
According to Moeti, as of 11 January, there have been 10.2 million COVID-19 cases in Africa. Weekly cases plateaued in the seven days to 9 January from the week before. Southern Africa, which saw a huge increase in infections during the pandemic wave, recorded a 14 percent decline in infections over the past week. South Africa, where Omicron was first reported, saw a 9 percent fall in weekly infections.
"East and Central Africa regions also experienced a drop. However, North and West Africa are witnessing a rise in cases, with North Africa reporting a 121 percent increase this past week compared with the previous one.
"Across the continent, though, deaths rose by 64 percent in the seven days ending on 9 January compared with the week before mainly due to infections among people at high risk. Nonetheless, deaths in the fourth wave are lower than in the previous waves. Hospitalizations have remained low.
"In South Africa, for instance, around 9 percent of its over 5,600 intensive care unit beds are currently occupied by COVID-19 patients.
"Testing, which is crucial to COVID-19 detection and surveillance—including genomic, rose modestly by 1.6 percent over the past week with over 90 million—mostly polymerase chain reaction (PCR)—tests carried out across the continent. Twenty-three countries recorded a high positivity rate of over 10 percent over the past week."
She noted that in West Africa where COVID-19 cases are on the rise, the number of Omicron sequences undertaken by countries including Cabo Verde, Ghana, Nigeria, and Senegal is growing. In Cabo Verde and Nigeria, Omicron is currently the dominant variant.