Debutant Ayodele-Aribo Dazzles as Ukraine Force Super Eagles to 2-2 Draw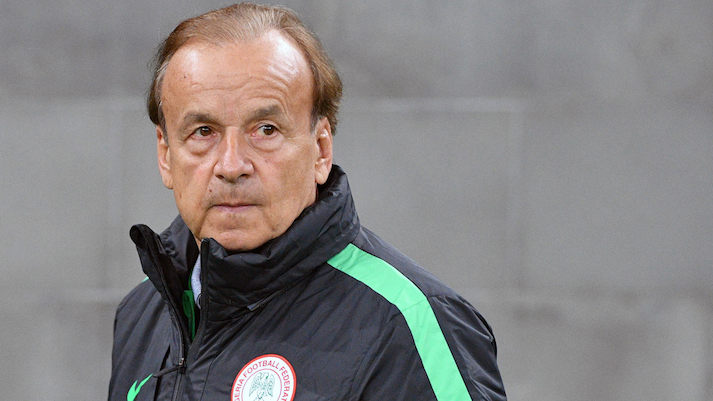 A relatively-newbreed Super Eagles team came close to bringing down Ukraine's "Blue and Yellow'' in Dnipro on Tuesday before suffering loss of concentration for a 2-2 draw.
At the Dnipro Arena in the central Ukrainian city, the hosts were almost being disgraced by their guests, before two goals in 45 seconds with 15 minutes left saved the day.

Debutant Joseph Ayodele-Aribo put the seal on a frenetic beginning at the 31,000-capacity venue when he cleverly utilised a cross by Alex Iwobi.
That was after great work by Samuel Kalu had left the Ukrainian defence in tatters.
The goal made the Glasgow Rangers FC player became the 60th player to score right on international debut for Nigeria.
Two minutes later, Samuel Chukwueze drove into the home team's vital area but saw his shot saved by goalkeeper Andriy Lunin.
In the 12th minute, goalkeeper Francis Uzoho read the Ukrainian foremen well enough to intercept what would have been a dangerous situation.
Halfway into the half, Nigeria should have made it two as Iwobi's chip found Ayodele-Aribo.
The Scottish Premier League forward connected with a diving header that took all of Lunin's awareness to push over the bar.
From the corner kick, Osimhen headed powerfully towards goal but Lunin again thwarted.
Eleven minutes later, the Eagles were two goals up, as Osimhen lashed into the far corner from the penalty kick spot after Kalu was upended in the box.
In the 42nd minute, Uzoho made a terrific double save from Oleksandr Zinchenko.
Three minutes later, Iwobi could not really find Osimhen to make it three as Nigeria swept forward once more.
Three minutes into the second half, Iwobi wasted a glorious chance as he dragged his shot too wide of Lunin's post when clear on goal.
Four minutes later, Nigeria should have been given a second penalty kick as Kalu was hacked in the box.
Semi Ajayi made a decisive touch to deny Victor Kovalenko and Roman Yaremchuk in the 57th minute.
This was just after Chukwueze sold his pass too long to Osimhen who lurked in the other end's vital area.
Two minutes later, a brilliant solo run by Chukwueze ended with him once more placing the ball too wide of goal, with Lunin flat-footed.
Andriy Yarmolenko, Yaremchuk, Zinchenko, Viktor Tsygankov and Mykola Matvyenko all made efforts to break down the Nigerian defence with no luck.
Just after the hour, Uzoho showed why he should have been the one in goal for Nigeria at the 2019 Africa Cup of Nations (AFCON) in Egypt last July.
He e punched away a free-kick from about 20 yards that was all too similar to the one Riyad Mahrez utilised to score for Algeria in the AFCON semi-finals.
However, the home team got lucky in the 78th minute, as the dangerous Zinchenko got behind the defence and shot past Uzoho.
Right from the kick-off after the goal, loss of concentration handed the advantage to the home team, and Yaremchuk got the ball past Uzoho.
Yaremchuk however appeared to have scored with the hand and the effort should have been ruled off.
On the dot of 90 minutes, Uzoho punched away another fierce 20-yard free-kick.(NAN)
Husband of Slain Kenyan Runner Tirop Seeks Plea Bargain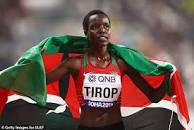 The husband of slain Kenyan distance runner Agnes Tirop is seeking a plea bargain after initially denying a charge of murder, his lawyer said yesterday.
Tirop, a rising star in the world of athletics, was killed last October in her home in Iten, a high-altitude training hub in western Kenya for top runners.
Emmanuel Ibrahim Rotich was arrested after a dramatic late-night chase the day after Tirop's body was found with stab wounds, and has been in custody ever since.

The 41-year-old denied a charge of murder at a November court appearance.
But in the latest twist in the legal saga, his lawyer Ngigi Mbugua told the Eldoret High Court that Rotich was willing to plead guilty to a lesser charge in the hope of attracting a more lenient sentence.
The prosecution said it was not against the idea of a plea bargain but wanted Tirop's family to be involved in the process.
A hearing on Rotich's request will take place on 22 September.
Ganduje Appoints Galadima Acting Kano Pillars Chair
Kano State Governor, Abdullahi Umar Ganduje, has appointed Ibrahim Galadima as acting Chairman of Kano Pillars Football Club.
The appointment is with immediate effect, the governor said.
Surajo Shuaibu Yahaya who had chaired the club was relieved of the job.
The appointment of Galadima who is Chairman of Kano State Sports Commission to oversee activities of Kano Pillars is part of routine exercise in sports administration of Ganduje, a statement by his Chief Press Secretary Abba Anwar said yesterday.

"As Kano Pillars is facing more competition in National Premier League (NPL) it will be good to have a leadership that will perfectly lead the Club."
"Ibrahim Galadima, Chairman of Kano State Sports Commission, will now replace the current Chairman of Kano Pillars FC, Surajo Shu'aibu Yahaya.
"Galadima will serve in acting capacity, before the appointment of a substantive Chairman," Ganduje said.
FIFA Emerges Best Global Sports Federation on Governance Standards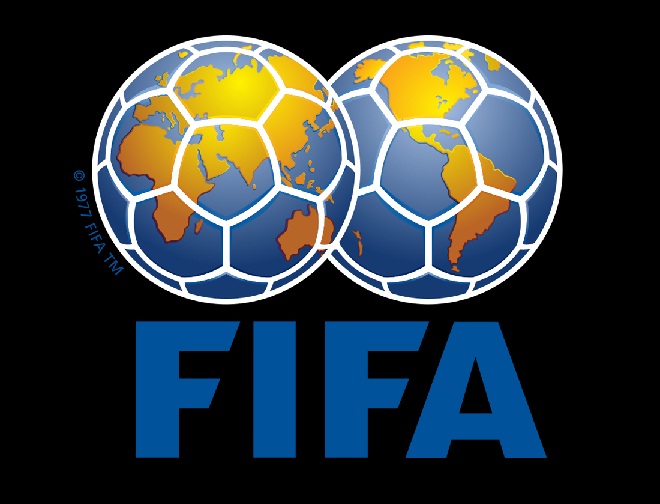 By Eze Okechukwu, Abuja
FIFA has been rated among the international sporting federations with the best standards of governance following a review conducted by the Association of Summer Olympic International Federations.

FIFA was among seven out of 33 international federations who achieved a score of 175 points or more out of 200 and were placed in the top group, A1, which the Association of Summer Olympic International Federations described as "an exclusive group".

The federations were divided into five groups according to their score, with the target score, regarded as satisfactory, set at 130 for full members of the Association of Summer Olympic International Federations.

It was the fourth such review conducted by by the association, with FIFA also placed among the leading international federations and the previous was in the year 2020.
The aim of the project, led by ASOIF's Governance Task Force, is to promote and ensure a culture of good governance within the international federations and help drive continuous progress.

The review looked at five aspects of governance – transparency, integrity, democracy, development and control mechanisms – and these were further divided into ten sub-sections, with a score of zero to four awarded for each.
The review began with a self assessment in January and February this year where international federations were asked to complete a questionnaire and determine a score for each question, providing explanatory evidence for their decision. These assessments were then independently moderated by an external sports governance consultancy.

The assessment took place in the context of the ongoing global pandemic, which has severely affected sport, but was conducted before Russia's invasion of Ukraine, which has caused more uncertainty in the sporting world.