'Djokovic Need to be Vaccinated to Play Aus Open'
Novak Djokovic will not be able to enter Australia to defend his Australian Open title unless he is fully vaccinated for COVID-19, the country's immigration minister said yesterday, putting the Serb's Grand Slam record bid in doubt.

World No 1 Djokovic, who is level with Roger Federer and Rafael Nadal on 20 Grand Slam titles, has declined to reveal his vaccination status, and said he is unsure if he will defend his Australian Open crown.
Clarifying Australia's visa requirements, Minister for Immigration Alex Hawke said foreign players would need to have had two vaccination shots to play the Grand Slam at Melbourne Park in January.
"You'll need to be double vaccinated to visit Australia. That's a universal application, not just to tennis players. I mean that every visitor to Australia will need to be double vaccinated," Hawke told Australian Broadcasting Corporation radio.
"I don't have a message to Novak. I have a message to everybody that wishes to visit Australia. He'll need to be double vaccinated."
Apart from Serbian Djokovic, who has won nine of his Grand Slam titles at the Australian Open and the last three in succession at Melbourne Park, the rule could exclude scores of players from the tournament.
More than a third of professional players remain unvaccinated, according to recent media reports.
Both the men's ATP and women's WTA tours have urged players to get vaccinated but some have voiced reservations.
Russian men's US Open champion Daniil Medvedev and German world No 4 Alex Zverev have expressed scepticism, although their vaccination status remains unknown.
Greek world number three Stefanos Tsitsipas said in August he would only get vaccinated if it became mandatory, though later said he planned to have shots by the end of the year.
Tennis Australia, which organises the Grand Slam, said it was working with authorities on conditions for players, fans and tournament staff.
"Our understanding is that the details around international visitors entering the country are yet to be decided and we hope to have more information soon," the governing body said.
Australia's health minister Greg Hunt said the country's rules were about protecting Australians.
"They apply to everyone without fear or favour. It doesn't matter whether you are number one in the world or you are anything else," he told a media conference on Wednesday.
Australia has shut its international borders to non-citizens and non-permanent residents for 18 months, though there have been some high-profile exceptions.
International travel is expected to begin for Australian citizens within weeks, but non-citizens are expected to be shut out until early-2022.
Authorities in Victoria state, which hosts the Australian Open, said they would not make special deals with unvaccinated athletes to allow them to compete even if they secured visas.
Melbourne, Australia's second largest city, has been locked down since August due to an outbreak of the highly infectious Delta variant but will begin to open up on Friday, when 70% of the adult population in Victoria is expected to be fully vaccinated.
ITF World Tennis Tour: Nigeria's Abdulsalam Out in Quarter Finals, South Africa Crowie for Semi Finals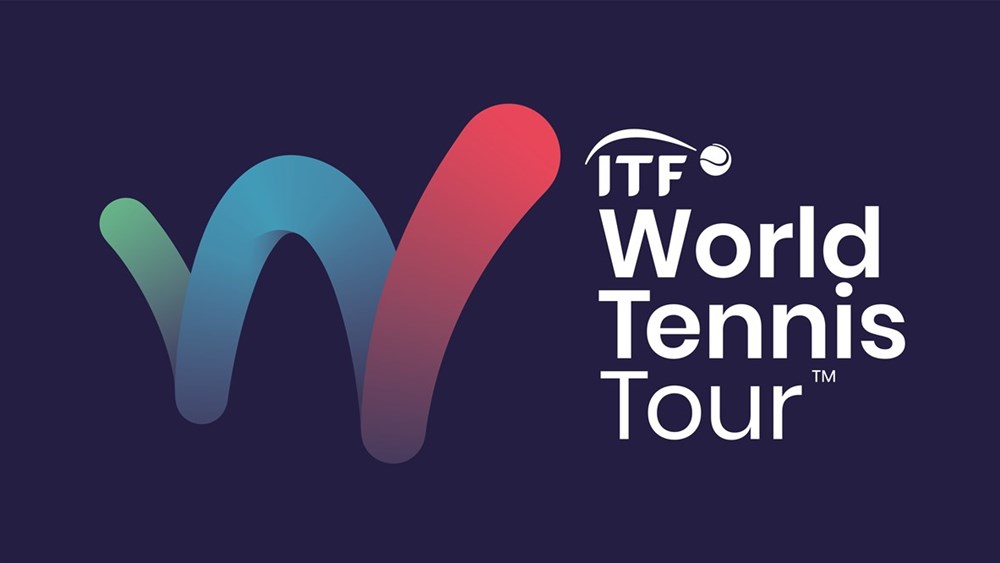 South African Daniel Crowie, on Friday defeated  Muhammad Abdulsalam of Nigeria 6-4, 6-1 to qualify for the singles semi finals in the men's category at the ongoing J5 World Tennis Championships in Abuja.

The match was played in the second leg of the ITF Tennis world Tour J5 Abuja, which commenced on Wednesday and is expected to end on Sunday at the tennis complex of the Abiola National Stadium, Abuja.
Abdulsalam said that he made a silly mistake and has learnt his lesson and will try to work on it next year.
"Am not that happy about my loss.
"I wish my opponent best of luck as he rides to the semifinals of the tournament," he said.
In another male singles category, David Ekpenyong lost to Mukhtar Andu 6-7, 4-6, 2-6.
Chetanna Amadike of Canada flogged Abubakar Yusuf 7-5, 6-4.
In the female category doubles, the dou of Nigeria's Rebecca Ekpenyong and Mary Udoffa lost to Romi Cohen of Isreal and Marylove Edwards 0-6, 1-6.
A total of 45 players from Nigeria (host), Canada, US, Israel, Egypt, Morocco, Ghana and South Africa are participating in the championships.
The J5 ITF World Tennis Tour, which started on Nov. 24 will end on Sunday, Nov. 28. (NAN)
Musa Decries 'Disheartening' Insecurity in Nigeria
There have been reports of kidnapping, killings and other sorts of insecurity along roads in the northern part of the West African country
Super Eagles captain Ahmed Musa has called on the Nigerian government to tackle the high rate of insecurity across the country.

According to local reports, armed bandits frequently block the Abuja-Kaduna road to attack travellers, injure and cart away their belongings while some are kidnapped.
Musa, who is back at Fatih Karagumruk after his international duty with the Super Eagles, expressed his concern about the security situation going on in the West African nation.
"It's shocking to see images and videos of these incidents along Abuja/Kaduna roads. These are people going about their normal business most likely seeking daily bread," Musa wrote on Instagram, backed with a video from the latest scene of the attack.
"Their safety should be of uttermost importance to the government. I, therefore, seek the indulgence of the authorities to please put an end to these atrocities by any means possible so that citizens can go about their normal lives without fear.
"This has to stop. It's absolutely disheartening, to say the least."
Budweiser Game of Kings featuring John Terry & Roberto Carlos
Musa moved to the Turkish Super Lig on a free transfer in July after a brief return to Kano Pillars and he has contributed a goal and an assist in 12 league outings.
The 29-year-old will be expected to shift his attention to Sunday's league match against Anthony Nwakaeme's Trabzonspor.
Fatih Karagumruk occupy the sixth spot in the league standings with 22 points after 13 games.
Port Harcourt Polo Club Set for 50th Anniversary Celebration
President of Port Harcourt Polo Club, Dr Chukwudi Dimkpa, has said that the 50th anniversary of the club, slated for Jan. 9 to 15, 2022, will showcase the tourism potentials of Rivers state.
Dimkpa stated this during an interview with the newsmen yesterday in Port Harcourt.

He said that polo is a game of kings that attracts people from all walks of life, particularly the upper echelon of the society, as the anniversary would be an opportunity to showcase Rivers tourism potentials.
"And whenever you have a tournament like this, the golden jubilee of the Port Harcourt Polo Club, it will be attracting people from all over the world.
"Players from Argentina, Brazil, United Kingdom, South Africa, Ghana and all the clubs under the Nigerian Polo Association (NPA) in Lagos, Kaduna, Ibadan, Kano and the private farms as well will be coming to play.
"So, the best of the best will be in Port Harcourt," he said.
According to Dimkpa, the tournament is a case of polo styles, as the game goes with a lot of styles.
"You will see a lot of dress styles, people looking fabulous and displaying all sorts of clothes and wears.
"And again, in the evening after the games, you settle down to the best entertainment that you can get in Port Harcourt for that one week.
"So, Port Harcourt Polo Club is the only destination from Jan. 9 to 15, 2022, for top class polo," he added.
The President said that Rivers is a tourists destination and the club would showcase to the world that the game is part of the culture of the people of Rivers.
"So, we are going to have cultural displays within the seven days of the tournament.
"We have picked a few of our tribes and also working in partnership with the Seki Dance Troupe of Port Harcourt as well.
"There is going to be a lot of Rivers culture that will be displayed for attraction," he stated.
Dimkpa, who is Managing Director of Strata Base Group, one of the sponsors of the tournament, said that the anniversary would encourage a lot of people to love polo.
"Polo game is learned, you learn how to ride a horse and progress to play polo.
"It will encourage a lot of people to get onto the horse, start riding and eventually we will get a lot of people interested in the game of polo," the President said.
Dimkpa boasted that Port Harcourt has the best Polo Club in Nigeria, and the best field in West Africa.
He said that once the weather is dry, Port Harcourt Polo Club is the destination for all polo players.
The highest handicaps in polo, Bello Buba and Hamisu Buba, that were +4 in Nigeria, would be participating in the tournament.
The Minister of Aviation, Sen. Hadi Sirika, a +1 player, the President of Nigeria Polo Association (NPA), Tajudeen Dantata, and the Minister of Sports, Sunday Dare, are expected to be in Port Harcourt for tournament. (NAN)