FG to Adopt Emerging Trends in STI for National Growth-Minister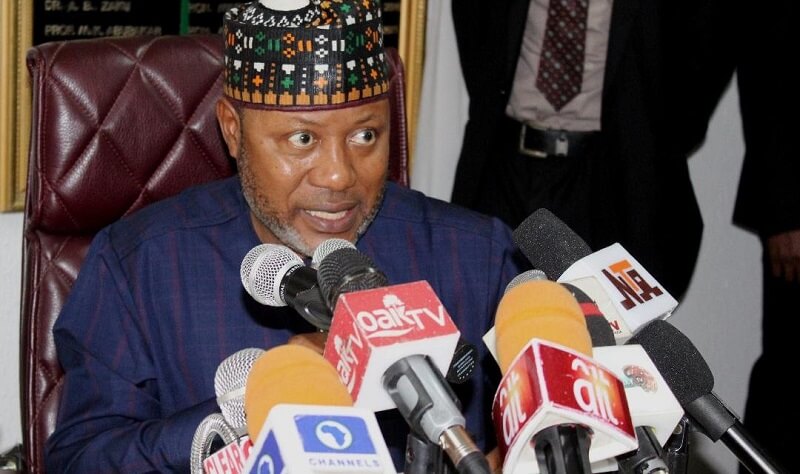 Dr Adeleke Mamora, Minister of Science, Technology and Innovation(STI),said the Federal Government, through the ministry would adopt emerging trends in STI  application to enhance socioeconomic growth and national development.
Mamora said this at the ministerial retreat of the ministry in Abuja on Thursday.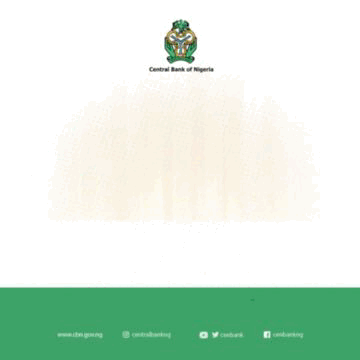 The minister said the gathering provided an opportunity to brainstorm and fashion out ways of moving Nigeria from a resource-based economy to knowledge and innovation driven.
He said the approval and re-branding of the ministry by adding innovation to it by President Muhammadu Buhari in 2021 had addressed the problem of innovation which was the missing link.
Mamora expressed optimism that the rebranding exercise would in turn promote productivity as well as increase socioeconomic growth and national development.
According to him, the ministry had achieved a lot in the last seven years of Buhari's administration.
"These achievements were made possible as a result of purposeful and quality leadership style provided by President Muhammadu Buhari.
"The president demonstrated this through changing the narratives of hitherto inadequate funding of the ministry to improved budgetary provisions resulting in improved research and development outputs.''
The minister recalled that at the 2021 STI Expo, Buhari, who was represented by Vice-President Yemi Osinbajo, had made several commitments towards making the ministry one of the cardinal components of the economy.
Mamora said the president had directed the ministry to coordinate the collation and authentication of all products and claims by Nigerian scientists, researchers and traditional medicine practitioners.
He said the president had also directed that the authenticated products with efficacies for the treatment of COVID-19 patients should be commercialized and exported to other countries.
The minister said the president had directed that government should provide an enabling environment to support the STI sector that would unlock the enormous potential for the creation of more wealth and employment opportunities.
Mamora further listed other directives of the president regarding the STI sector which had in turn repositioned the ministry for effectiveness.
Emphasising the critical nature and usefulness of the STI sector, he said, "economic successes at the world stage and industrial leadership of nations and corporate bodies today are driven by STI.''
He said that it was common knowledge that countries with great strides in sustainable economic development could only attain such height through heavy investments in STI.
Mamora said, " STI guarantees continuous productivity growth and potential for inclusive and sustainable industrial development and revolution."(NAN)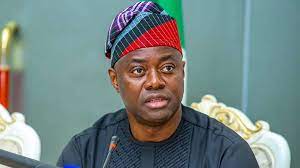 11 Years Old Coker, Wins Mathsbee In Oyo
An 11-year-old Oluwamayomikunsi Coker has emerged the winner of the 2023 Mathsbee competition in Oyo State.
Coker clinched the N150,000 star prize at the Mathematics Competition organised by Mathsbee in Ibadan, Oyo State.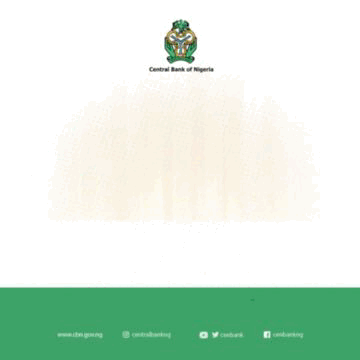 Speaking on how she emerged the winner of the yearly competition, Coker said she had cultivated the habit of solving mathematical problems every day.
Coker, a primary school pupil at the University of Ibadan Staff School, urged other pupils to put their trust in God and be diligent in working on their maths daily, so that they would come out in flying colours.
Also, Jesuseyanu Taiwo-Oladele, who came second in the competition, said he went the extra mile to get Mathematics textbooks and past questions which helped him.
"I borrowed the textbook I used for preparing for this competition," he said.
Taiwo-Oladele, the 10-year-old primary six pupil of Louisville Nursery and Primary School, Ibadan said he got support from his mother who enrolled him in a lesson to prepare him for the competition.
"I am advising my fellow students that they should always not relent and not only study when there is an exam or competition but always as that is the secret to success," he said.
Iyinoluwa Oguntoye, who claims the third position, said he dedicated the success to his parents and grandparents who invested in him.
He urged pupils to see mathematics as one of the easiest subjects and never to make mistakes.
In his address, Prof. Michael Olowookorun, the Chairman of the event, and first African Professor of Veterinary Physiology, said mathematics has been at the centre of every innovation.
He urged the participants not to see mathematics as difficult.
Allow us Fix Nigeria's Moribund Refineries – Female Engineers Beg Tinubu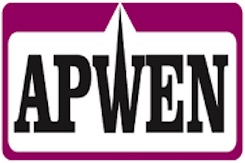 The Association of Professional Women Engineers of Nigeria (APWEN), on Saturday appealed to President Bola Tinubu to give female engineers an opportunity to fix the nation's moribund refineries.
Newly-elected APWEN Lagos Chapter Chairman, Mrs Atinuke Owolabi, made the call during the association's public lecture and Annual General Meeting in Ikeja.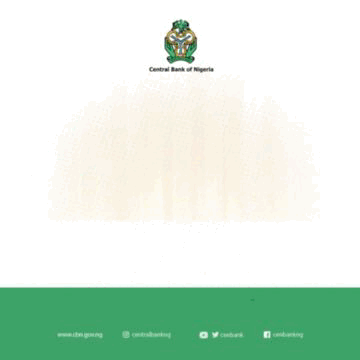 Owolabi assured that female engineers spread across the various arms of the profession could fix the refineries within a year.
"All women engineers are ready to come together and see how we can proffer solutions, making sure that we revamp these refineries.
"So, we call on our president to challenge female engineers to revamp and rehabilitate these refineries, and I want to assure you that, within a year, just challenge us, we will make sure that the refineries would be put to operation by the grace of God," she said.
She said any nation aspiring for development must empower its indigenous engineers and manpower.
"It is imperative that our homegrown engineers are empowered and granted the right opportunity to showcase our competence," she said.
She said women had inbuilt natural qualities of being good managers and being excellent, adding that their talents should also be explored in building roads and other critical infrastructure.
Owolabi said Nigeria should reduce reliance on foreign experts and give opportunity to local engineers who are equally or more competent than their imported counterparts.
"I want to also implore our leaders, especially our president and governors, to empower indigenous engineers because we are very good.
"A country without engineers cannot develop," she said.
Owolabi, a Fellow of the Nigerian Institution of Electrical and Electronic Engineers, promised that her administration would focus on mentorship and skill development for young engineers.
She also pledged collaboration with other NGOs while reeling out planned development programmes for three Lagos communities.
"Together, we shall shatter barriers and triumph over challenges in reaffirmation of the fact that gender should never constrain one's potential in any domain," she said.
The guest speaker, Mrs Olayinka Abdul, speaking on the theme, "The Role of Female Engineers in Building Sustainable Infrastructure", said rising fuel prices required urgent measures for green alternatives.
Abdul, a former APWEN President, said green buildings reduce wastes, conserve energy and ensure huge energy savings and enormous long-term benefits.
She said Lagos was investing heavily in renewable energy while listing completed and ongoing interventions in various sectors, including health, education, housing and transportation.
Abdul said the various options available were wasting because some Nigerians have a class mentality not allowing them embrace local researches.
She cited examples of viable technologies, developed by "our forefathers", being ignored because people want to move with trending foreign technologies.
Abdul advised APWEN to adopt communities and train them on how to generate power from their wastes.
She also enumerated measures female engineers could adopt against work place discrimination and how to receive mentorship from male counterparts without bruising their ego.
Panelists at the event proffered solutions to the multifaceted problem of inadequate water supply in Lagos State.
They enumerated ways mentorship and advocacy could grow capacity of female engineers. (NAN)
Gates Foundation selects 50 health, development projects to deepen AI access
….Gates Foundation
Bill and Melinda Gates Foundation has announced about 50 grant recipients who are developing global health and development solutions for their communities using artificial intelligence (AI) enabled large language models (LLMs).
The foundation made the announcement in a statement on Wednesday, following an overwhelming response to its most recent Grand Challenges request for proposals.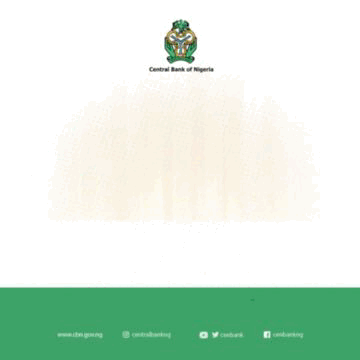 It said the call for proposals specifically targeted researchers and innovators in low- and middle-income countries (LMICs).
According to the foundation, responsible and safe use of AI-driven LLM technology has the potential to help solve some of the world's toughest health and development challenges.
It, however, said for these models to be useful in LMICs, researchers in LMICs must participate in the design, application, and testing of the technology as it rapidly evolves.
The foundation said that a robust evidence base would fill gaps in access and knowledge about the application of such tools to address problems across LMICs in an equitable way.
It said that the Grand Challenges programme, a family of initiatives, was fostering innovation to solve pressing global health and development problems.
The statement said the foundation received over 1,300 proposals, more than 80 per cent of which were from LMICs, within two weeks of posting its request for proposals.
It noted that the selected projects from 17 LMICs aligned with the foundation's goal of fostering a global innovation ecosystem in places where it will have the most impact.
"Each recipient will receive up to $100,000 to advance its research project, for a total of five million dollars in grants," it said.
It said that the findings of these projects would be shared at the Grand Challenges Annual Meeting in Dakar, Senegal, in October.
Read Also: New TB Vaccine in 100 Years Advances as Welcome, Gates Foundation Fund Trial
Also, Ms Juliana Rotich, co-founder of iHub, Nairobi, said, "too often, advances in technology deliver uneven benefits in many parts of the world due to existing patterns of discrimination, inequality, and bias.
"AI is no different, with most of the tools being developed in the Global North using data from lower-resourced regions that is often incomplete or inaccurate.
"To realise the full potential of AI, it must be developed responsibly and ethically, with the needs of the end user in mind. Solutions can be transformative when they are locally inspired," she said.
Rotich would serve on the foundation's new AI Ethics and Safety Advisory committee.
Zameer Brey, interim Deputy-Director for Technology Diffusion, Gates Foundation, said local innovators are harnessing the seismic power of AI and LLMs in ways that could be paradigm-shifting for their local communities and beyond.
"We believe the most impactful technological advancements include those that begin and end with the people they affect most," Brey said.
Also, Kedest Tesfagiorgis, Deputy Director, Global Partnerships and Grand Challenges, Gates Foundation, said that for 20 years, the foundation has sought and seeded innovation to solve the world's hardest problems.
"We believe that accelerating progress in health and development requires collaboration among innovators from as many disciplines and as many countries as possible," she said.
Tesfagiorgis said the foundation was eager to continue working with and learning from partners around the world to ensure the benefits of AI are relevant, affordable, and accessible to everyone, especially in LMIC communities, in a manner that upholds safety, ethics, and equity.
The News Agency of Nigeria (NAN) reports that some of the projects include how LLMs can help frontline health workers in India, where one woman dies every 20 minutes in childbirth, and improve the management of high-risk pregnancies.
A project in Nigeria seeks to give critical financial advice through a voice-to text interface to rural women farmers and business owners.
Grand Challenges partners have awarded over 3,600 grants to a diverse pool of problem solvers in more than 100 countries, while at the same time fostering a global innovation ecosystem in places where it will have the most impact. (NAN)