FG To Install Facial Recognition Technology At Nigeria's Airports 
By Tony Obiechina, Abuja
The Federal Government is set to install facial recognition technology at major Airports in Nigeria, Minister of State , Budget and National Planning, Prince Clem Ikanada Agba has disclosed.
The Minister stated this when he hosted the Japanese Ambassador to Nigeria, H.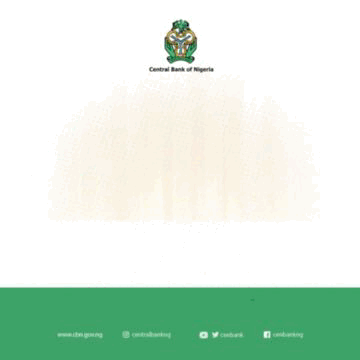 E Matsunaga Kazuyoshi, and a team from NEC Corporation of Japan in his office on Abuja on Tuesday.
He affirmed that the airports would soon be operating an automatic security measures that would incorporate the use of Facial Recognition Technology in order to improve security around Airports and easily detect impostors.
Agba said that the Technology would be deployed to Airports through grant agreements between the Federal Government of Nigeria and the Japanese Government with a focus on Lagos and Abuja International Airports in the pilot phase before the project would be extended to Port Harcourt, Enugu and Kano Airport.
The Minister also disclosed that as part of the pre-requisites for the processing of the Facial Recognition Technology, he would be leading the Ambassador and the team on a site survey visit to Lagos and Abuja Airports for necessary assessments.
Agba said: "I am happy that the series of meetings, which began in January this year in Tokyo on this project, aimed at recognizing faces of persons who pass through our international airports has started to yield result. This, we believe, would further strengthen the security of our people and the country as a whole. This project was conceived in view of several security concerns among Nigerians and the need to nip these growing concerns in the bud"
The Minister expressed his readiness and determination to leave a worthy legacy that would be inherited by the next administration in the area of a more secured country, just as he pleaded for the understanding and cooperation of all relevant stakeholders that would make the proposal a reality, assuring that Facial Recognition Technology had proven to be very effective globally, in securing Airports.
In his presentation on the project, the Ambassador His Excellency Matsunaga Kazuyoshi explained that the use of advanced technology like the facial recognition system would ensure that security threats were reduced in and around Nigeria Airports.
The initiative, he said, would further strengthen the country's security architecture and encourage more investment opportunities in different sectors of Nigeria's economy, citing the instance of similar project implemented in Nairobi, Kenya and how the project changed Kenya's security narratives.
He stated that the security solution works through image capturing techniques, Neo Face Watch Logging in, live view, widgets and dashboard, face Search and image manager and basic configuration, among others, the Ambassador assured that it was practically impossible to compromise security issues with the use of Facial Recognition Technology.
Kazuyoshi called on the Nigeria Police and the country's immigration services to embrace the initiative as it would automate most of their operations and ease day to day security checks in the Airports.
"In all, we want to holistically support Nigerian Government to improve security, social cohesion and promote better migration management through the use of technology and installation of CCTV Cameras at strategic places.", the Ambassador added.
Zoho, Tech Company Record 50 Per cent Growth in Nigeria,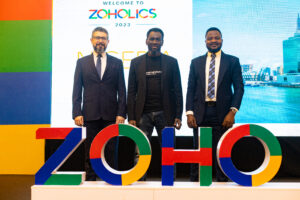 A global technology company Zoho Corporation, on Friday announced its 50 per cent growth in Nigeria in 2022.
Regional Director, Middle East Africa, (MEA) Zoho Corporation, Ali Shabdar said at the sideline of Zoholics Nigeria in Lagos that the growth was due to high adoption of cloud technology in the country.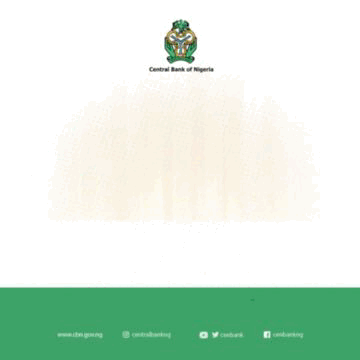 Reports says that  Zoholics  is the annual users conference of Zoho.
Shabdar said that Zoho's growth was a direct result of Nigerian businesses embracing cloud technology, especially unified platforms, to digitally transform and build resilience to adapt to challenging market conditions.
According to him, such growth creates an economic impact in the nation's economy as well as job creation.
The regional director said as such, it has partnered with StartupSouth to work towards the development of startups in the South South and the South East region.
He said that the partnership was to empower startups with basic digital tools and unified platforms to help businesses scale rather than giving free money.
Shabdar said that Zoho Contracts would help businesses improve compliance with National Data Protection Law (NDPL)
He said that NDPL which came into law in June mandated all businesses to ensure that their contracts include provisions for data security and breach notifications among others.
According to him, in case of non-compliance, businesses risk the loss of consumer trust and potential legal action, apart from a potential fine of up to N10 million or two per cent of annual gross revenue.
He said with Zoho Contracts, businesses could create contract templates with new revised clauses for NDPA compliance.
''Through the partnership, Zoho will be providing its contract management solution, Zoho Contracts, free for three months to help businesses improve compliance to the Nigeria Data Protection Law.
''Zoho's unified technology stack, built from the ground up, allows us to meet such transformation needs of businesses with robust solutions that deliver consistently seamless user experiences at unbeatable value," Shabdar said
The Regional Director, said that Zoho's growth in Nigeria was primarily driven by adoption of Zoho One, the operating system for business, and Zoho Workplace, a unified enterprise collaboration platform.
He said that Zoho also grew its partner network by 22 per cent and more than doubled its employee in 2022 in Nigeria to reinforce its local presence and better serve the customers.
Country Head, Zoho Nigeria, Mr Kehinde Ogundare said that Nigeria was number five in the Middle East Africa in the growth of Zoho and had witnessed 87 per cent growth in five years.
Ogundare said that the transnational local strategy of being locally rooted while staying globally connected was also key to Zoho's growth in Nigeria.
He said that Zoho was able to serve customers directly with locally hired teams in Lagos.
According to him, Zoho is also one of the few vendors in Nigeria that continues to provide their offerings in Naira, thereby protecting businesses from the fluctuating dollar rates.
Ogundare said that the step ensured that enterprise technology remained accessible to businesses of all sizes.
''Our partnership with #StartupSouth, and the special offer on Zoho Contracts, are further steps that underscore our commitment to serve the business community in the region," he said.
Ogundare said that as part of its partnership with StartupSouth, new customers would be availed Zoho Wallet credits worth ₦ 470,000.
He said the wallet credit could be used to purchase or upgrade any of Zoho's 55+ products, including Zoho One, the operating system for business, over a period of 360 days.
According to him, e startups will also receive training to help them leverage Zoho's products for their growth and in a way that they can easily scale.
The Convener, StartupSouth, Uche Aniche, said that one of #StartupSouth's goals was to provide startups associated with it an easy access to comprehensive technology solutions.
Aniche said that technology solutions that offered great value was easy to use and had the capability to grow with the businesses as they scaled.
''With this partnership with Zoho, we are looking forward to helping budding businesses by removing access barrier to enterprise technology.
"Through the Zoho for Startups programme, StartupSouth ntend to onboard as many startups and be a part of their entrepreneurial journey right from the start.
''Keeping in mind Zoho's vision and mission on 'serving the underserved', we carefully choose whom we collaborate with.
Global Head, Zoho for Startups, Kuppulakshmi Krishnamoorthy said that Nigeria is one of the hotbeds in Africa for entrepreneurs to thrive and innovate. (NAN)
3 Million Jobs in Digital Tech Industry Achievable, DG NITDA says
Mr Kashifu Inuwa, Director General, National Information Technology Development Agency (NITDA), says the creation of three million jobs in the digital technology sector was achievable within the next four years.
Inuwa stated this on the sidelines of a Public Sector Digital Innovation Summit on Friday in Abuja, organised by Datamellon in partnership with AWS (Amazon Web Services).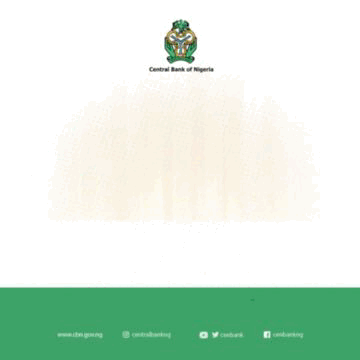 He was represented by Bernard Ewah, the acting Director, e-Government Development and Regulation at NITDA.
Inuwa said that the agency was currently working with the public and the private sector to surpass the target before 2027.
He said through the initiative, the Federal Government will work with stakeholders to train three million technical talents.
The director general said job placement would be given priority, and the level of digital literacy of the population would increase by 70 per cent by the end of 2027.
"If you look at the share size of our population that translates to potential producers of talents.
"Our talents have proven to be very productive in the country and are also recognised everywhere in the world.
"These can be seen in the number of innovations that have come out of Nigeria.
"The sheer size of demand for talents globally means that Nigeria is been modest in our projection, but we have to start somewhere and then scale up," he said.
He said that NITDA has always played a role in creating the right path towards developing talents for Nigeria.
Inuwa said the agency would continue to lend its support and work in collaboration with its partners, on behalf of the Federal government and the Ministry of Communications, Innovation and Digital Economy.
"NITDA is working with an ecosystem of partners to ensure that the right sets of policies and actions are taken to democratise the space.
"Our goal is to make it easier for not only government organisations to have Web presence but also for citizens to access services seamlessly.
"What we are experiencing today with the public sector innovation summit is a manifestation of NITDA's age-long philosophy of engagement with a broad spectrum of stakeholders," he said.
He said that government cannot do it alone, adding that all the relevant stakeholders must come together to ensure the success of the sector.
"For instance, even in our key mandate of developing policies, we no longer sit in our offices to develop policies.
"We engage and co-create policies that is the only way that we can create policies that can be useful and highly impactful to stakeholders.
"So, policy making for us is not the perogative of NITDA alone. It involves the poor person on the street and that's why this engagement is considered useful and important to us," he said.
Also speaking, CEO of Datamellon, Mr Wale Adedeji, said the summit was an event set to revolutionise the public sector technology in the country.
Adedeji said that the company is a digital firm dedicated to revolutionising the landscape of digital sector innovation.
"Our mission is to empower government and organisations with cutting-edge technology, enabling them to serve their citizens better, faster and smarter.
"In the digital age, data is the new currency and the overall goal of AWS is all about cost reduction and making sure that you get real value for whatever the services provided," he said.
He said the objective of the summit, amongst others was to unlock the Power of AWS and explore how it is reshaping government agencies' operations with cutting-edge cloud solutions.
Adedeji said the participants had an opportunity of networking with experts and connect with industry professionals, government leaders, and AWS experts for valuable insights and collaborations," he said.(NAN)
FG Partners Professionals Bodies on Integrity Testing of Bridges
The Federal Government is to partner with stakeholders and relevant professional bodies in engineering, for the integrity testing of major bridges and buildings across the country.
The Minister of Innovation, Science and Technology, Uche Nnaji, said this during the facility visit to the Nigerian Building and Road Research Institute (NBRRI) on Wednesday in Abuja.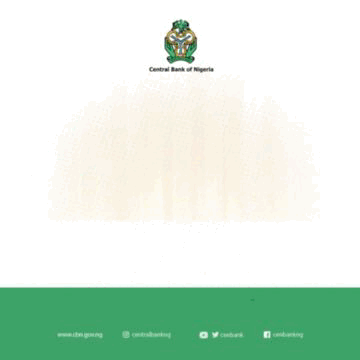 He, however, urged NBRRI not to rest on its oars but strive more towards addressing other critical issues,begging for solutions in the road and building sectors of the Nigerian economy.
" One such challenge is addressing the growing menace of building and bridge collapse across the country.
" The collapse of buildings and bridges is not merely a matter of structural failure; it is a grave social, economic, and safety concern that demands our immediate and unwavering attention," Nnaji said.
He said the ministry was aware of NBRRI's challenges regarding the Institute's Mandate, recruiting highly skilled research officers to drive the Institute, and low funding.
Nnaji said," Regarding the Institute's mandate, I am pleased to use my good office and every other means available to me to push for Mr President's assent to the NBRRI Bill to enable its full use.
The minister said the ministry would take it up with relevant authorities to improve available funding levels, especially low overhead, and the expenses of the zonal offices in all the geopolitical zones.
He, however, commended the management of the Institute for their efforts toward repositioning it and making it a global research centre.
Earlier, The Director General of NBBRI, Prof. Samson Duna, said the institute sought the intervention to acquire Institutional land at the FCT to be used as NBBRI technology village for display and utilization of various research and development outputs.
He said efforts were made to acquire a land by the former FCT Minister but the institute did not get the land, saying the land would help in showcasing the institute's research findings.
Duna also called for partnership with relevant stakeholders in terms commercialising the research and development outputs.
"Some of the research and development outputs by the institute are NBBRI Dismountable House (NDH), Compressed Stabilized Earth Blocks (CSEB), pozzolana which is an alternative to cement and Bamboo as reinforcement.
" Others include rubberised asphalt for road maintenence, natural bitumen mix design specification development for road construction fancy facing tiles, paving stones making machines and testing laboratories and equipment," he said.
Reports says that NBRRI is a parastatals under the ministry set up in 1978.
It was set up to build capacity, conduct applied integrated research and development development into the various aspects of roads, buildings and engineering materials of the Nigerian economy. (NAN)