Flood Displaces 650,000 Children in 4 Years- UNICEF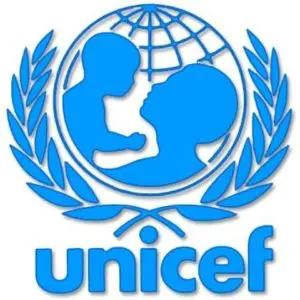 No fewer than 650,000 Nigerians have been displaced by flood within a four- year across the country, says UNICEF Chief of Field Office in Kaduna State, Gerida Birukila.
Birukila said this on the occasion of the commemoration of the World Children's Day on Monday in Kaduna.
Represented by Joyce Eli.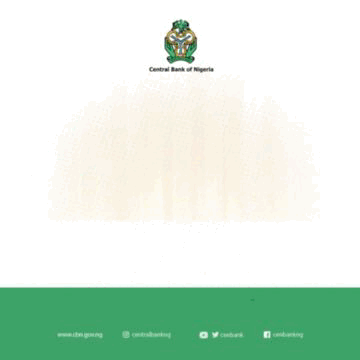 UNICEF's chief said that the displacement happened between 2016 and 2021.
The theme for this year's celebration is: "Impact of climate change on children".
Birukila further noted that more than 3.1 million children could be displaced by riverine floods over the next 30 years
She said Nigeria was the second worst country worldwide in terms of children's exposure and vulnerability to the impacts of climate change, scoring 8.
5 out of 10 on UNICEF's Children's Climate Risk Index (alongside Chad).
"Nigeria's child population of more than 110 million accounts for 10 per cent of the 1 billion children worldwide who live in extremely high-risk countries from the effects of climate change.
"Nigerian children are disproportionately affected by climate change.
"Rising temperatures, flooding, drought and intense storms are the most serious climate-related threats to children in Nigeria.
"Among the direct health effects are physical dangers that lead to injury, heat stress, diminished access to safe water, sanitation and hygiene services, and an increase in waterborne diseases such as cholera, diarrhea and malaria,"she said.
Birukila added that environmental degradation and climate change also contributed to malnutrition due to a shortfall in food availability.
She said, "And this contributes to increasing poverty and displacement."
According to her, energy poverty in Nigeria is a cross-cutting issue that affects child rights.
Birukila lamented, "Only 55.4 per cent of the total population in Nigeria benefit from access to electricity.
"While urban areas have much greater access to electricity at 83.9 per cent, the rural population has to cope with just 24.6 per cent access.
"From a child rights perspective, the impacts on learning, water access and health are of utmost concern.
"The lack of climate-resilient sanitation services poses a substantial public health hazard for Nigerian children."
The UNICEF official stated that diseases could spread across communities when people lacked access to safely managed sanitation services
Birukila said, "Children and their families are also at risk of reverting to open defecation in drought-prone areas of Nigeria when water shortages make the cleaning and maintenance of toilets difficult or render water-based toilets non-functional."
She added that unless an urgent action was taken, years of progress in the sanitation sector could be undermined by climate change.
Birukila further said that opportunities existed for sanitation to contribute to climate resilience in the WASH, agriculture, and energy sectors.
She added that sanitation systems could be adapted to resist climate shocks and stressors, and safely managed to contribute to climate change mitigation.
Speaking further, Birukila said that the safe use of sanitation wastewater and sludge from sanitation systems for irrigation and energy recovery had a large unmet potential in Nigeria to contribute to adaptation and mitigation in the agriculture and energy sectors.
She reiterated UNICEF's deep commitment to addressing climate change, adding that in Nigeria, they developed a Climate Action Plan (2023- 2027).
Birukila said that the action plan focused on mitigating climate risks and adapting solutions to climate shocks through a multi-disciplinary, collective effort that engaged children and youth, and empowers local communities and authorities at all levels.
"Some of the ways that UNICEF Nigeria is working to address climate change is through the installation of climate-resilient infrastructure for water, sanitation and hygiene services in schools and communities.
"We also solarise healthcare facilities in local governments with the most vulnerable children.
"UNICEF is also working towards the integration of climate change education in schools and supporting young people to engage in community-based climate action, such as tree planting and waste management activities,"she said.
The UNICEF top official also said that it looked forward to expanding its partnerships to advance the rights of children to a healthy planet.
She listed seven priority areas in which their collaboration was anchored with other bodies in the country.
They include; government authorities, development partners, CSOs, youths and children-based organisations and private sector players.
Also, the Kaduna State Commissioner for Human Services and Social Development, Hajiya Rabi Salisu, assured children of the improvement of their social well-being.
According to her, the state has a law that protects children with an implementation committee that takes care of Children's welfare.
Speaking on climate change, Salisu said it affected children, women and people with disabilities in areas prone to flood and natural disaster.
She assured the children that the state would launch a children parliament where the plight and concerns of children would be addressed.
The commissioner also restated the state government's commitment to ending street begging and its continued engagement in enrollment of out-of-school children.
Reports says that the highlight of the event was the unveiling of physically-challenged school children.
The children later spoke about their plight and solicited commitment from various government stakeholders on ways to better their lives and standard of education.(NAN)
NDA Matriculates 439 Cadets, Charges Them on Discipline, Integrity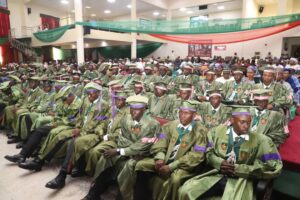 The Nigerian Defence Academy (NDA), has matriculated no fewer than 439 cadets of the 75 Regular Course, while charging them on discipline, integrity, loyalty and dedication to their chosen career.
Reports says that the 439 cadets, including one allied cadet from the Gambia, made the admission into the academy out of about 30,000 applicants.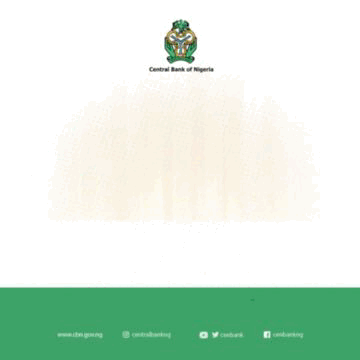 Out of the 439 cadets, 138 would be formally introduced to the Faculty of Arts and Social Sciences, 118 into the Faculty of Science and 37 into the Faculty of Engineering and Technology.
Similarly, 55 cadets would be introduced to the Faculty of Management Sciences while 91 cadets would be going to the Faculty of Military Science and Interdisciplinary Studies.
The event was the high point of the academy's 12th matriculation ceremony on Wednesday in Kaduna.
Its Commandant, Maj.-Gen. John Ochai, said at the NDA, matriculation usually takes place at the end of a successful seven weeks of intensive military orientation programme which the fresh cadets were subjected to.
He recalled that the journey for cadets of 75 Regular Course began in August 2023 when they reported to the academy and commenced their selection process.
According to him, only identified best candidates in terms of physical, medical and mental abilities were selected.
Ochai, therefore, urged the parents of the matriculating cadets to maintain all the necessary support and encouragement to them as the academy would continue to prepare them for future national responsibilities.
He stated that currently, all the academy's undergraduate degree programmes have been accredited by the National Universities Commission.
"The NDA of today has therefore transformed into an effective military institution of international standard.
"It is continuously being equipped with all it takes to meet global standards in consonant with the requirements of our constitutional roles,"Ochai said.
The commandant, therefore, said the cadets must have the courage and zeal to surmount all difficulties and brace up to the demands and exigencies of training which they would pass through in the academy.
Ochai urged them to bear in mind that their entire training in the academy is aimed at equipping them for national defence and professional discharge of constitutional responsibilities.
He, therefore, urged that they must live up to expectations and adhere strictly to basic rules and regulations guiding their training in the academy.
Ochai thanked President Bola Tinubu for his continuous support and encouragement, while also being grateful for the direction and support received from the Chairman and members of NDA Governing Council towards the success of the training activities in the academy.
Earlier, the Special Guest of Honour, Mr Ahmed Aminu, the Executive Secretary (ES), Petroleum Technology Development Fund (PTDF), said the defence university has consistently been regarded as a factory for knowledge generation, application, dissemination and a grooming institution for future military leaders.
Aminu, represented by Dr Munir Sirajo, added that since its establishment in 1964, the NDA has relentlessly been committed to the pursuit of academic innovation, skill-based training and a tradition of excellence in teaching, research and community service.
He said that there was no doubt that Nigeria has benefited immensely over the years, from the production of well-rounded, locally relevant and internationally competitive military officers blazing the trail in all assigned tasks.
Aminu encouraged the cadets to be highly motivated to abide by the rules and regulations required of them to achieve academic education and military training goals.
He also advised them to imbibe attributes such as bravery, discipline, courage, diligence, honour, perseverance, patience, loyalty, determination and endurance to achieve their training goals.
Aminu also appreciated the staff for delivering on the training mandate of the Academy, adding that the dynamics and nature of 21st-century warfare demand an elevated level of intellectual capability and creative critical thinking by military leaders.
He stressed that the nature of war and war theatres keep shifting and changing, thus necessitating the development of innovative minds capable of confronting, accommodating and mitigating the multifarious security challenges across nations of the world.
"For instance, I understand that there are ongoing military operations to counter the insurgency across the length and breadth of our country, Nigeria.
"The territorial integrity of Nigeria like other nations of the world is continually threatened by violent non-state actors.
"Hence, a need for sustained recruitment and systematic training of minds to confront emerging and highly sophisticated security threats across our territory,"Aminu said.
He implored the staff and officers of the academy to view their assignments as a call to active duty to cultivate and nurture future gallant military heroes highly patriotic to defend and protect the nation.(NAN)
FG Cautions States Against Derailing World Bank-assisted Adolescent Girls Education Project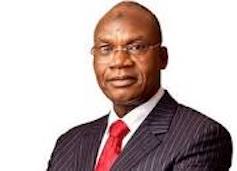 By Eddy Ochigbo, Abuja
The federal government has cautioned state governments not to allow any form of handicap derail the smooth implementation of the World Bank-assisted Adolescent Girls Initiative for Learning and Empowerment (AGILE) in the country.
Minister of Education Prof.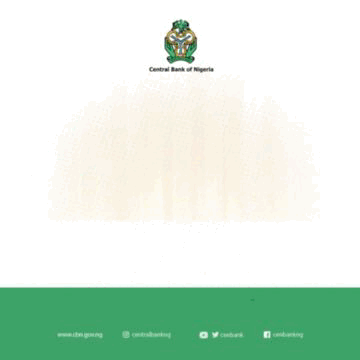 Tahir Mamman who gave the warning while inaugurating the National Steering Committee of AGILE, to monitor the successfull implementation of the project on Tuesday in Abuja, reiterated that since inception AGILE has tremendously improved secondary education opportunities for adolescent girls in the country.
DAILY ASSET learnt that given the impactful outcome of the project so far, federal government recently approved additional $700 million dollars to boost the World Bank's earlier $500 million funding for the project in Nigeria.
"AGILE is fantastic and amazing with its ground-breaking achievements, taking millions and millions of our children out of school back to school. The AGILE project is at the heart of the priority projects of the federal government because of its link to addressing the out of school children challenge.
"I want to encourage and plead with the state chapters not allow any handicap affect the project at the state level. Don't be the weak link of this project. And all those coming on board should please sustain the momentum," Tahir remarked.
World bank country director to Nigeria, Mr. Shubham Chaudhuri, commended the federal government for committing additional $700, million to boost the project.
National coordinator, AGILE Project, Mrs Amina Buba Haruna, said the project has impacted the lives of over 2. 4 million beneficiaries across the seven implementing states.
She revealed that no fewer than 1,341, 821 girls have been reached so far, while 476,626 girls have received scholarships to help them stay in school.
Earlier, Minister of State for Education, Dr. Yusuf Sununu maintained that the project was in Nigeria to empower the girl child towards contributing meaningfully to national development. While insisting that investing on girl education was key to the overall development of the country, Sununu urged commissioners of education in participating states to utilize the opportunity for the promotion of girl education in their respective states.
The inauguration of the steering committee attracted ministers of Youth, Women Affairs, Finance, Health, Humanitarian Affairs, State Commissioners of Education and critical stakeholders in the education sector.
15,750 Teachers Write Professional Qualifying Examination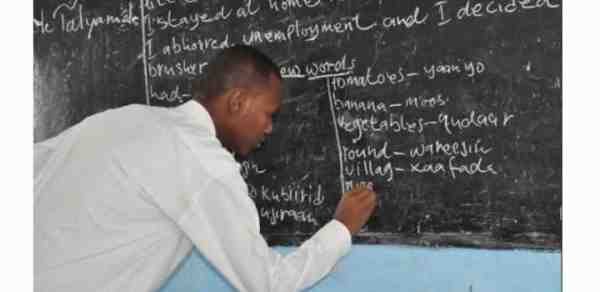 At least 15,750 teachers nationwide sat for the November 2023 professional qualifying examination which began on Thursday and ended on Saturday.
The qualification examination is conducted by the Teachers Registration Council of Nigeria (TRCN) to test the professional competence of teachers.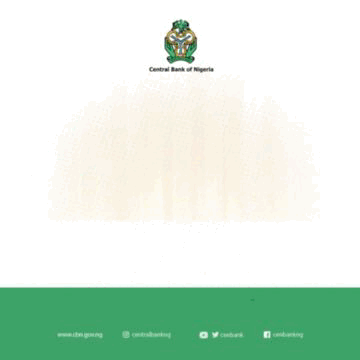 Director, Certification and Licensing at the TRCN, Dr Jacinta Ezeahurukwe, told newsmen on Saturday in Abuja that the examination ensured that teachers were competent and licenced before they go to teach.
"The examination, conducted in batches, held in some states on Thursday; it held in some other states on Friday and the last batch held on Saturday.
"In all, we had 15,750 teachers who wrote the examination for the `Batch B' across the country.
"We conducted the examination for more than 100,000 teachers in the past. Our target is to cover all unregistered teachers.
"The examination is mandatory because teaching is a profession and for every profession, there must be a professional qualifying examination.
"One of the features of a profession is that apart from the academic qualification, practitioners must write a qualifying examination and must be registered and licenced.
"If teachers do not write the examination, it would not be possible to licence them to teach. The examination is not testing subject knowledge, it is testing for professional competence,'' she said.
Ezeahurukwe explained that the qualifying examination establishes foundational knowledge that a teacher must possess and exhibit as contained in professional teaching standards.
The results of the November examinations would be released in two weeks, she added.
"It is a computer-based examination and the questions are not replicated to wade off malpractice. No two candidates can have the same set of questions.
"The questions are scrambled and categories have their different questions.
"Questions for `Category D' which is for National Certificate of Education holders are different from questions for `Category C' for first degree or Bachelor of Education or Post-Graduate Diploma degree holders.
"Questions for `Category B' – Masters Degree holders are also different from those for `Category A' – PHD holders,'' she explained.
In his remarks, Director of Reform Coordination and Service Improvement at the Federal Ministry of Education, Dr Yusuf Saidi, said the examination would also enhance quality teaching.
He called for more support for the TRCN to deliver on its mandate in ensuring that teachers were licensed to practice.
"The TRCN ascertains that it is those that registered that sat for the examination; there cannot be proxy candidates,'' he said.
Saidi represented, the Permanent Secretary, Federal Ministry of Education, Mr David Adejo at one of the examination centres.
Some of the candidates who spoke with newsmen expressed confidence in the examination, saying it would weed out quack teachers.
Secretary of the Nasarawa State chapter of the National Association of Private Schools, Dr Olu-Andrew Kayode, a candidate, told newsmen that the examination would help to improve teaching quality.
"As an educationist, I observe that the examination is very simple. It allays fears about computer-based tests.
"With what I have experienced today, a basic computer knowledge and ability to read and write are all you need to pass,'' he said.
Another candidate, Mr Luka Gabi, commended the TRCN for the introduction of computer-based tests and called for an upgrade of the system.
Mrs Chioma Okpara, a private school owner who also sat for the examination, advised uncertified teachers to sit for the examination as it had inherent benefits. (NAN)