Gombe Secures N3.4 bn World Bank loan to Tackle Malnutrition
The Gombe State Government, in collaboration with the Federal Government, has secured N3.4 billion loan from the World Bank for use in checking malnutrition in the state.
Dr Kamil Shoretire,  National Project Manager, Accelerating Nutrition Result in Nigeria (ANRiN), stated this while fielding questions from newsmen on the sidelines of orientation workshop organized for stakeholders on the project  in Gombe on Tuesday 6th August, 2019.

According to him, 12 states of the federation will benefit from 232 million dollars and Gombe state has secured 9.5 million dollars, which is equivalent to N3.4 billion.
He said the duration of the project is five years and it is expected that within that period, the burden of malnutrition among the Nigerian children will drastically reduce.
According to him, about 15 million Nigerian children are malnourished and stunted and the National Demographic Health Survey (NDHS) shows that Nigeria has not made any remarkable improvement in terms of child nutrition.
"NDHS survey indicates that we have not made any remarkable improvement in terms of nutrition and this gives us the impression that we may have humanitarian crisis while we are not at war.
"With this project, we will increase the quality and utilisation of the package of nutrition services in Nigeria among under- five children," he explained.
He said the project would also focus attention on mothers of adolescent children, lactating women, as well as create awareness on exclusive breast-feeding.
Shoretire also said 'Infant and Young Child Feeding' programme would be introduced and children under- five would be de-wormed.
According to him, pregnant women will also receive folic acid, iron and other important components of micro nutrients.
Malam Suleiman Mamman, Project Manager, Gombe state, said the loan would attract 0.6 per cent interest and government would be repaying gradually.
He said the percentage of malnourished children in the state had been rising daily, from 46.6 per cent in 2018, to its current 50 per cent.(NAN)
World Cancer Day: Closing the Care Gap in Nigeria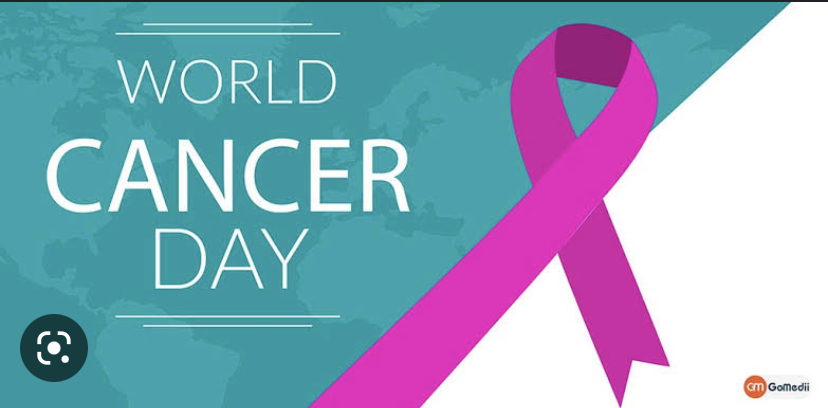 By Folasade Akpan
Cancer, one of the deadliest diseases in the world, does not respect race, gender, class or age.
It is a disease in which some of the body's cells grow uncontrollably and spread to other parts of the body, according to medical experts.
The World Health Organisation (WHO) say that cancer is one of the world's leading causes of death.

Its burden is growing.
A 2021 WHO report says the world crossed a sobering new threshold with an estimated 20 million people diagnosed with cancer, while 10 million died.
The report also said the number could continue to rise in the decades ahead.
"Yet all cancers can be treated while many can be prevented or cured.
"Care for cancer, like so many other diseases, reflects the inequalities and inequities of our world.
"The clearest distinction is between high- and low-income countries, with comprehensive treatment reportedly available in more than 90 per cent of high-income countries but less than 15 per cent of low-income countries", the report said.
However, there is no specific cure for cancer but treatment could be accessed through drugs, surgery and radiography.
However, caring for cancer patients is regarded as a herculean task because of cost which even the rich consider astronomical.
This informed "Close the Care Gap" theme for three-year (2022-2024) the World Cancer Day commemorated every Feb. 4.
The aim is to call on all stakeholders to collectively and individually commit to strengthening actions aimed to improve access to quality care, including screening, early detection, treatment and palliative care.
In 2022, a Lancet Oncology Commission report said that Nigeria lost about 5.9 billion dollars to cancer deaths and other cancer-related factors in 2019.
The highlights of the report were that cancer was greatly impacting economies in Sub-Saharan Africa.
Though experts are of the opinion that a lot was being done to mitigate the impact of the disease in Nigeria, it is a fact that it requires a holistic approach to feel the impact of the interventions.
The President, Nigerian Cancer Society (NCS), Dr Adamu Al-Hassan Umar, said that the theme "Close the Care Gap" was intended to raise awareness among policymakers, government and professional oncologists to the gaps that exist in cancer care and healthcare delivery.
"This year we are continuing with the close the care gap campaign to harmonise and understand where we have come from, where we are and where we intend to go.
"As cancer advocates we have a desire to see that particularly in a country like Nigeria, that Universal Health Coverage (UHC) covers for all types of cancer and not only for selected cancers or selected individual category because cancer care is very expensive even to the rich man.
"Last year the National Health Insurance Authority (NHIA) Act was passed into law and in the Act, health insurance is now compulsory for all Nigerians.
"In that new Act about N700 million is earmarked for the vulnerable people every year to help them to access health care.
Umar said the implementation of the Act remained the major problem because of lack of infrastructure at primary, secondary and even tertiary healthcare levels.
"Also, we have the issue of manpower. Nigeria is a country that has less than 100 Clinical Oncologists and this is a country of over 200 million; we are talking about chemotherapy machines being readily available", he said.
For the President, Association of Radiation and Clinical Oncologists, Nigeria (ARCON), Dr Amaka Laosebikan, there has been progress in access to treatment which has helped some Nigerians have quality treatment at no cost.
"We have also seen a very marginal increase in the number of functioning radiotherapy machines across the country.
"We still do not have an organised screening program or established school based vaccination program and this is a major flaw in our efforts to close the care gap", she said.
According to her, there is need to critically identify the gaps in cancer care and treatment and work out strategies for closing them.
"I think priority should focus on data generation for meaningful planning and forecasting as well as identify socio-culturally acceptable practices to improve knowledge on some early symptoms", she said.
According to Dr David Oyedeji, the Deputy Chief of Party, KP Care 2 project said studies in Nigeria had linked low uptake of cervical cancer screening services to lack of adequate information of the populace about cervical cancer.
KP CARE 2 is funded by Society for Family Health (SFH), a Non-Governmental Organisation (NGO), through USAID. It operates in Sokoto, Kebbi, Zamfara, Borno, Bauch an Adamawa.
"SFH will continue to expand its reach, bringing cervical cancer screening services into communities where access is limited or unavailable thus, closing the gap in access to cervical cancer screening and treatment services", he said.
Nigeria, the Dr Okpako Okpikpi, the National Coordinator, National Cancer Control Programme (NCCP) FMoH, said the Federal Government had sponsored by the several sensitisation programmes on early detection of cancer.
"Many are being deceived to believe that cancer diagnosis is a death sentence while others are misguided to think that it is mysterious and nothing can be done medically about it.
"So the preventive aspect of it is to expose people to the knowledge about cancer.
"Drugs play a major role in the treatment of cancer, the other is surgery and the other is radiotherapy using x-ray to treat cancer these are the three modalities of treating cancer", he said.
Okpikpi also said that the government has made some money available to assist cancer patients of breast, cervix and prostrate cancers.
"The patients go through a selection criteria to qualify and after that they are enlisted in the programme and government takes it up from there", he said.
Dr Uchechukwu Shagaya, the Head, Radiotherapy and Oncology Department, National Hospital, Abuja, said cancer care was a continuum from prevention to palliation.
According to her Nigeria has done a lot in bridging the care gap although more still needs to be done.
"We have quite a lot of advocacy going on about awareness, screening, health talks in churches, mosques, schools and various centers.
"When we go into the treatment proper, the federal government's cancer care fund has helped in this regard but then we ask for more and there have been changes", she said.
She, however, said that more needs to be done about the care gap by the caregivers.
"Cancer is not a one day disease or an infectious disease that you can give a vaccine for and it goes away or has a one-stop treatment; it is a continuum", she said. (NAN)

COVID-19 Remains International Health Threat, WHO Warns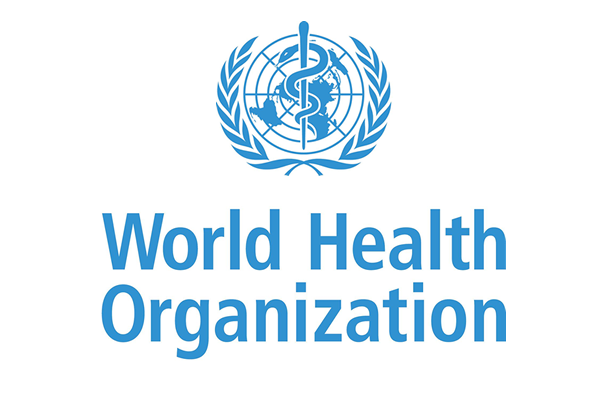 World Health Organisation (WHO) has again, warned that COVID-19 is still a global health threat and that it is not time to declare the pandemic over.
WHO Director-General, Tedros Ghebreyesus said this in a statement on Monday while commenting on the outcome of the COVID Emergency Committee meeting held on Friday.
"There is little doubt that this virus will remain a permanently established pathogen in humans and animals for the foreseeable future," the committee said.

"It is three years since COVID-19 was declared a public health emergency of international concern. The novel coronavirus (2019-nCoV) was first reported in Wuhan, China, on December 31, 2019,'' he quoted the committee as saying.
The WHO Director-General said that although the world is in a better position than a year ago, when Omicron infections surged, more than 170,000 COVID-19-related deaths had been reported globally, in just the last eight weeks.
Ghebreyesus noted once again that surveillance and genetic sequencing of the coronavirus had declined globally, making it more difficult to track known variants and detect new mutations.
He warned that health systems continued to struggle to treat a high number of COVID-19 patients and others with influenza and respiratory infections, amid staff shortages and health worker burnout.
The UN health agency chief also insisted that vaccines, therapeutics and diagnostics remained critical in preventing severe disease, saving lives and taking the pressure off health systems and health workers globally.
Despite their proven worth, he said that the COVID-19 response remained "hobbled" in too many countries that are unable to provide these tools to the populations most in need, older people and health workers.
Globally, there have been more than 752.5 million confirmed cases of COVID-19, including 6.8 million deaths, reported to WHO's Coronavirus dashboard.
At the WHO meeting of the Emergency COVID Committee, participants heard that globally, 13.1 billion doses of COVID-19 vaccines have now been administered, with 89 per cent of health workers and 81 per cent of older adults (over 60) completing the primary series.
Committee members expressed concerns about insufficient vaccine uptake in low and middle-income countries, as well as in the highest-risk groups globally, and the uncertainty associated with emerging variants.
They also recognised that "pandemic fatigue" and the impression of reduced risk "have led to drastically reduced use of public health and social measures, such as masks and social distancing".
Among its recommendations, the UN health agency urged countries to remain vigilant and to continue to report surveillance and genomic sequencing data to WHO.
"Appropriately targeted" public health and social measures should also be implemented where necessary, and the most vulnerable communities should be vaccinated to minimize severe disease and deaths," the WHO meeting noted.
Answering people's concerns about COVID-19 remains key to improving why it is so important to implement preventative that will keep the coronavirus at bay, the UN health agency said.
The Emergency Committee explained that although the Omicron variants that are circulating globally remained highly transmissible, infection no longer necessarily means that severe disease will follow, when compared to earlier coronavirus variants of concern. (NAN)
TETFund, Usman Danfodiyo Varsity Inaugurate First Indigenous COVID-19 Vaccine
The Tertiary Education Trust Fund, TETFund, yesterday, inaugurated the first indigenously developed COVID-19 vaccine candidate for preclinical trials in Nigeria.
The Vaccine Development Consortium was formed by the Usman Danfodiyo University, Sokoto, UDUS.
TETFund had in the first instance, collaborated with the Nigeria Institute for Medical Research, NIMR, Yaba Lagos, and National Veterinary Research Institute, NVRI.

It subsequently involved the University of Jos and the National Research Institute for Chemical Technology, NARICT, Zaria.
Speaking at the event, Sonny Echono, the Executive Secretary TETFund, described the occasion as a milestone on its sponsored Vaccine Development Mega Research.
Mr Echono said TETFund had been making concerted efforts aimed at identifying more innovative ways of using government and donor funding in research programmes and projects for maximum developmental impact.
"This is the basis of the institution of the Mega Research intervention by the Fund.
"The Intervention aims to strengthen decentralised cooperation involving clusters of researchers from different institutions to consolidate problem solving research and promote Innovation in Nigeria," he said.
According to the executive secretary, the project is one out of the four projects supported by the fund at a total collaborative research by promoting sum of NI.25 billion.
He said the project had shown that collaboration among stakeholders, to address issues of national priority would achieve the desired goals towards national development and tackling of developmental challenges.
"It also indicates to us that we are moving in the right direction, as one of the mandates of the fund's research and development department, is to promote multi-disciplinary research," he added.
Mr Echono congratulated the group on the achievement and encouraged it not to relent in sustained efforts towards achieving the overarching goal of delivering a home-made COVID-19 vaccine.
Earlier, Prof. Lawal Bilbis, the Vice-Chancellor of UDUS, said the motive behind the development followed the terrible and unacceptable state of the country's vaccine production capacity.
"More than 90 per cent of the vaccines used in Nigeria are imported from abroad through foreign donors.
"The COVID-19 pandemic had made us realise and understand that all multilateral agreements between Africa and other nations of the world can easily be disrupted in the event of global health crisis.
"This, therefore, left us with no option but to promote self-sufficiency through local vaccine research and development projects, using the biomedical scientists present in some of our universities and research institutes across the country.
"We decided to form a Vaccine Development Consortium with a view to bringing unique sets of skills to mastermind the development of the first indigenous COVID-19 vaccine," he said.
Mr Bilbis assured the fund that the nation was very close to reaping the benefits of the investment, adding, "we will, by the special grace of God, converge in the next few months to celebrate its successful completion." (NAN)
Resident Doctors Shelve Planned Nationwide Strike
The Nigerian Association of Resident Doctors (NARD) said its members will not be embarking on industrial action.
The association's President, Dr Innocent Orji, disclosed this yesterday in Abuja.
"The industrial action has been shelved for now as negotiations are ongoing with necessary government bodies to meet the demands of the association.
"The National Executive Council (NEC) of the association has mandated the National Officers Committee to engage the Federal Government further on issues already outlined and revert back to it if the need arises.
"We took this decision in public interest and peculiarities of the moment," he said
The association had on Jan. 11, written a letter to the Federal Government addressing the Ministers of Health and Labour and Employment and other relevant Ministries, Departments and Agencies (MDAs).
The letter was titled "Imminent Nationwide Industrial Disharmony in Health Sector: A Matter of Urgent Administrative Importance".
In the letter, the resident doctors said there were lingering unresolved issues affecting their members and if those issues were not resolved before its NEC meeting between Jan. 24 and Jan. 28, there may be industrial action.
Those issues include irregularities in the new circular on upward review of the Medical Residency Training Fund (MRTF), outstanding payment of the arrears of the new hazard allowance and non-payment of the skipping arrears for 2014, 2015 and 2016.
Also, non-payment of the consequential adjustment of minimum wage to some of its members, delay in the upward review of the
Consolidated Medical Salary Structure (CONMESS), salary arrears of its members in State Tertiary Health Institutions running into several months, including Abia, Imo, Ondo, Ekiti and Gombe States.
It also stated the non-domestication of the Medical Residency Training Act (MRTA) in most states across the federation as one of the pending issues.