Human Traffickers Are Joy Killers, Expose Them Says NAPTIP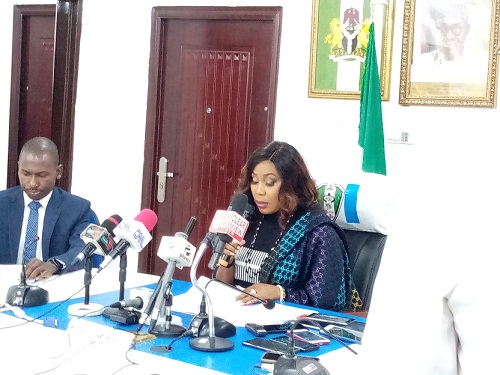 From Mark Mayah
Lagos
National Agency for Prohibition of Traffick in Persons (NAPTIP) has urged Nigerians to assist the agency with useful information that could lead to the arrest human trafficking agents.
On Tuesday, during the 2019 world day against human trafficking, the Commandant of NAPTIP in the state, Mr Dan Atokolo urged volunteers and victims to expose human traffickers declaring them as joy killers.

The occasion had in attendance members of Journalists International Forum for Migration (JIFORM) led by its president, Ajibola Abayomi who commended the agency for its pro-activeness.
Atokolo noted that thousands of youths lured into several countries through deceits were regretting their actions because their expectations were not met having found out that the realities in those nations were opposite of their expectations.
According him, the event was organised to raise the awareness among Nigerians so that other innocent citizens would not fall victims of human trafficking.
He said the agency was ready to improve the lives of returnees and help them to rediscover their talents through several rehabilitation schemes.
Atokolo said the agency was ready to consolidate on its advocacies at schools, markets, local governments and rural communities to frustrate those profiting from luring the youths abroad to prostitution and other forms of illicit trades.
"Since 2013, NAPTIP had secure 403 convictions at the court against human traffickers. In last one year, out of the 85 convictions recorded, 15 of them were from Lagos State.
"I must add that we were able to bring back a lady trafficked to Oman recently based on tips from the relatives of the victim. We did the same in Libya and Egypt. All these are credits to the Director General of NAPTIP" he said.
Agencies that participated in the event included Nigeria Immigration Service, Nigerian Ban Association, Ikeja branch, Catholic Reverend Sisters, New Era Odua Peoples Congress and others.
Naval Staff Kidnapped at Residence in Kogi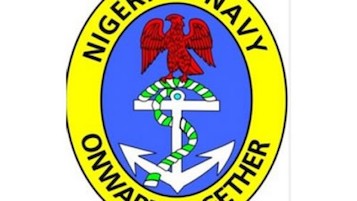 From Joseph Amedu, Lokoja
A staff of Naval Headquarters, Abuja, Mr Musa Lawal has been kidnapped in Lokoja.
He was abducted in Lokoja at his residence, behind Post Flood Housing Estate, Lokoja at about 8 pm on Monday after they destroyed his doors and windows.
The Naval staff was to depart for his station, Abuja on Tuesday morning before the unfortunate incident.

.
An hour after the Abduction, the kidnappers had called, demanding for three million naira ransom.
The wife of the kidnapped naval staff Mrs Juliana Musa who narrated her ordeal, told Our Correspondent that one of the hands was cut and taken away with bleeding.
Kogi Police Command Spokesman, SP William Aya told DAILY ASSET that he was not aware about the incident with an assurance that the command will investigate the incident.
Sallah: FRSC to Deploy Breathalysers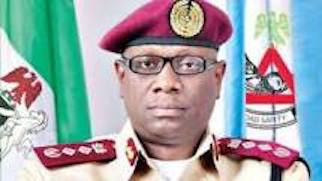 The Federal Road Safety Corps (FRSC), Ogun Sector Command is to deploy breathalysers to test motorists in order to detect those who drive under the influence of alcohol the Sallah festival.
The Sector Commander of FRSC, Mr Ahmed Umar, made this known in an interview with the News Agency of Nigeria (NAN) on Tuesday in Ota, Ogun.
Umar said that any motorist who tests positive to alcohol would be subjected to further test for other drugs.

He said that the National Drugs Law Enforcement Agency (NDLEA) would be engaged for this purpose during the festival.
"We are therefore appealing to motorists to avoid drink driving during and after the festive period.
"People should not indulge in drinking and driving at the same time to prevent unnecessary loss of life," he said.
Umar also said that any vehicle impounded because the driver violated traffic rules and regulations would not be released until after the Sallah festival.
The sector commander said that the FRSC would collaborate with the police to check Road Traffic Violations (RTV) on the Lagos-Ibadan Expressway.
"We are also collaborating with the Navy and the Nigeria Security and Civil Defence Corps
to maintain sanity during the Sallah festival on the Lagos-Ibadan Expressway, Sagamu -Ijebu Ode-Ore Expressway.(NAN)
Ex-Senator Alleges N500m Contract Racket in Ebonyi, Petitions EFCC, FIB, DSS
From Godwin, Okeh Abakaliki
A former Senator, who represented Ebonyi Central Senatorial Zone in the National Assembly, Sen. Emmanuel Onwe on Friday invited the Economic and Financial Crimes Commission (EFCC) and the Federal Investigation Bureau (FIB) to urgently investigate alleged contract racket involving a company, Express Concerns International Ltd and one Mr Onny Igbokwe, who parades as whistleblower.

Senator Onwe, who hails from Ikwo LGA and the current APGA senatorial candidate for Ebonyi Central senatorial in the 2023 general election, made this known while speaking with newsmen in Abakaliki, Ebonyi state capital.
Recall that, Igbokwe had in a petition he forwarded to the Presidential Amnesty Programme; the Federal Ministry of Justice; among others, claimed that the Senator and Express Concerns International Ltd were involved in illegal N500 million deal.
Onwe, who is the Director of the Agric Division of Express Concerns International Ltd, insisted that Igbokwe became aggrieved because he scuttled his criminal efforts to steal the 30 per cent mobilisation fund, for a project meant to train Niger Delta youths.
"Igbokwe's intention was to steal the money and proceed to probably poison him to avert traces of the attempted criminal diversion of the fund.
"The information being peddled by Mr Onny Igbokwe is absolutely false. This is nothing but pure criminal blackmail for that matter, arising from the greed of this crook called Igbokwe and his criminal co-travellers.
"An award of contract was made to Express Concerns Intentional Ltd on the 24th of November, 2021 to train 90 Niger Delta youths.
"This so-called petition he (Igbokwe) is peddling arose from the fact that he demanded N84million from me, which of course there was no way I was going to give him N84million from a contract that would not yield a profit of that amount.
"They know me. My integrity is as solid as the rock and nothing they do will affect that. And in the fullness of time, by the time we bring these criminal blackmailers to book, we will be justified. Therefore, I'm inviting EFCC, FIB, DSS and others to come and investigate this matter.
"By the way, this contract is to train young people from the Niger Delta in rice farming, fish farming and poultry," he stated.